Keto fat bombs are a tasty way to satisfy your sweet tooth on the keto diet, and they can be so easy to make! This recipe for Chocolate Fat Bombs uses avocado to make a truffle-like treat in under 10 minutes.
Want another keto dessert recipe? Check out these Chocolate Peanut Butter Keto Fat Bombs.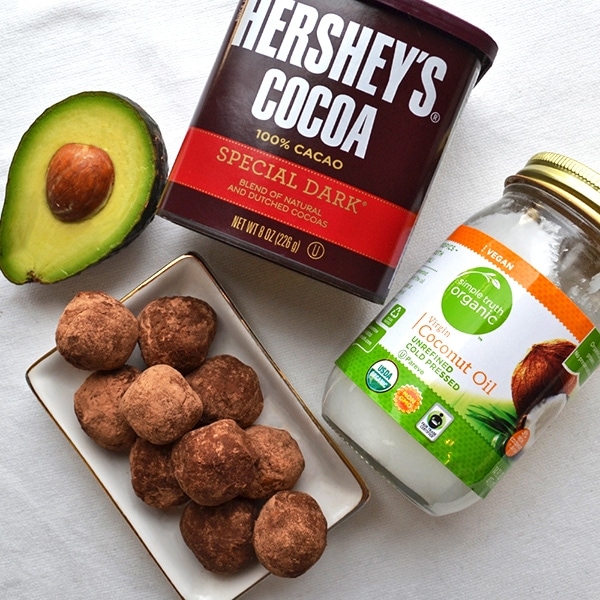 How to Make Keto-Friendly Chocolate Avocado Fat Bombs
This recipe for Chocolate Avocado Keto Fat Bombs is easy and foolproof, assuming you can pick a ripe avocado and use it in the small window before it turns brown. Even if it does turn brown, you're combining it with chocolate so no one will ever know! Except for you. You will know. And you'll have to live with that forever.
Either way, the recipe doesn't involve any cooking, so you don't have to worry about burning down your kitchen.
Chocolate Avocado Fat Bomb Tips
Here are some tips to put this recipe together with minimal risk of failure.
Use a fork to mash avocado and coconut oil in a bowl until the two are fully combined. Add the remaining ingredients – cocoa powder, honey (or liquid stevia if you're following the keto diet), vanilla extract, and cinnamon and mix until combined.
Place the mixture in the fridge for 10 minutes to harden, then roll into 1" balls. Or, if you like bigger balls, go crazy and bump that up to 3 inches.
To give them that pretentious sophisticated truffle look, roll the chocolate avocado balls in cocoa powder, then place them in a mesh strainer and shake off the excess. Because they're nothing worse than going in for a bite of chocolaty goodness, only to be suffocated with chocolate ball dust, à la the cinnamon challenge.
Store these bad boys the fridge until ready to enjoy for dessert, an afternoon snack, or until you forget about them like you did with that bag of wilted spinach you should have thrown away three weeks ago.
One very important note: This fat bomb recipe uses honey. If you're sticking to the keto diet, you'll want to use liquid stevia.
What is the Keto Diet?
The keto diet might seem like the longest running April Fool's Joke out there. How healthy can it be to eat a diet centered around fat, and how could anyone possibly survive on a mere 30 grams of carbs a day, AKA the amount of carbs in one measly apple? An apple a day might keep the doctor away, but an apple and a donut and a burger will keep my limited sanity in check.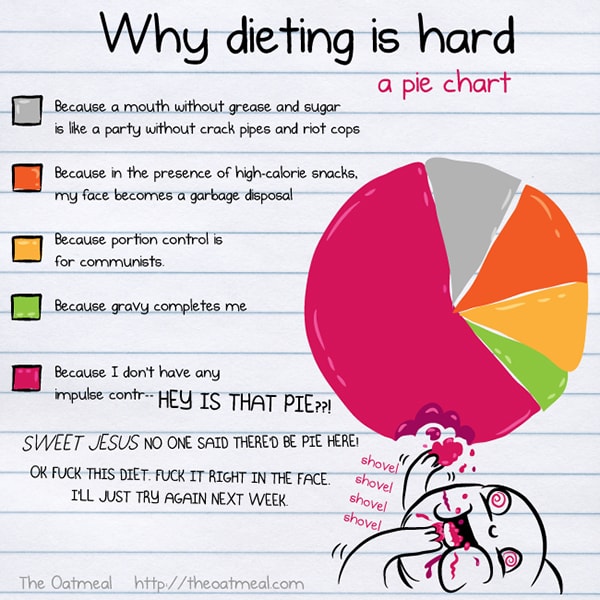 But, crazy as it might seem, people have been jumping on the keto diet (full name: ketogenic diet) with the same excitement as a dog on a trampoline.
On a keto diet, you're supposed to get your calories from 65-80% fat, 15-30% protein, and 5-10% carbs (max 30 grams). If you're dying for a more detailed look into the keto diet, check out this article.
Despite some nutritionists who claim it's really not great to put your body through this kind of shock (and that maybe you should eat some fruits and vegetables once in a while), some people use the keto diet to lose weight quickly before an important event like a wedding or a coffee date with your ex to "catch up" and "wish them the best for the future." We think you're beautiful just the way you are, but that doesn't mean you can't enjoy these tasty chocolate balls.
The trick of the keto diet is you're supposed to reach that 65-80% fat macro mark by eating healthy fats, not by chugging a cup of bacon grease. Not that you would do that, right? Right?
One way to do that is with keto fat bombs, like these avocado fat bombs. This keto avocado recipe makes bite-sized goodies that are loaded with healthy monounsaturated fats and some other ingredients that make them taste good, like chocolate. Because, well…chocolate.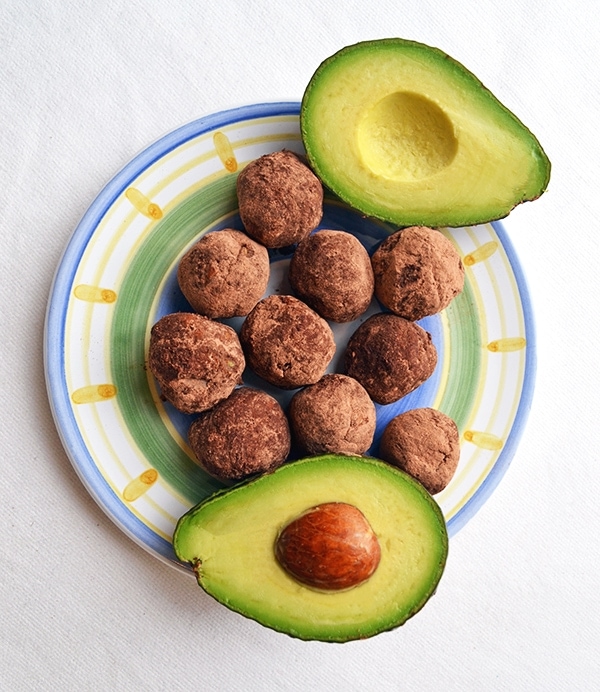 Chocolate Avocado Keto Fat Bombs
Print Recipe
This recipe for chocolate keto fat bombs uses avocado to make a truffle-like treat in under 10 minutes. If you're following a keto diet, use liquid stevia, not honey.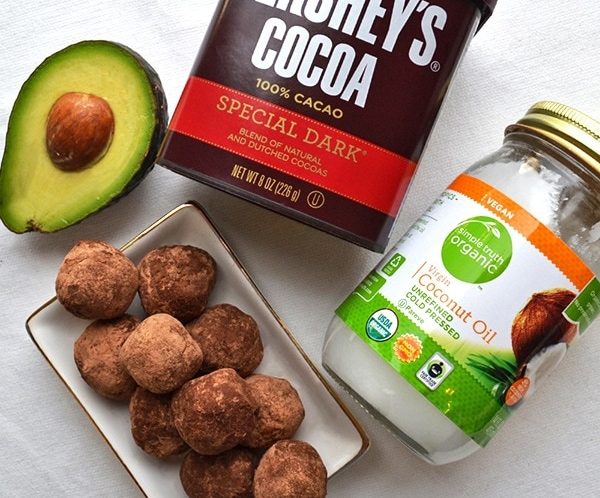 Servings: 24 balls
Ingredients
1 ripe avocado (mashed)
¼ cup virgin coconut oil
2 Tbsp. cocoa powder (plus ¼ cup for rolling if desired)
2 Tbsp. honey ((or 2 drops liquid stevia up to ¼ tsp. if following a keto diet))
½ tsp. vanilla extract ((sugar-free if following a keto diet))
½ tsp. ground cinnamon
½ tsp. salt
1 Tbsp. heavy cream
Instructions
Combine avocado and coconut oil until the mixture is smooth.


Add cocoa powder, honey (or liquid stevia), vanilla extract, cinnamon, salt, and heavy cream. Stir until the mixture is smooth.

Place the mixture in the refrigerator for 10 minutes or until the mixture has hardened slightly.

Roll into 1″ balls, then roll in cocoa powder if desired. Place truffles mesh strainer and shake to remove excess cocoa powder.

Store the fat bombs in refrigerator or freezer.
Notes
If you are following a keto diet, use liquid stevia instead of honey.
Nutrition Facts
Chocolate Avocado Keto Fat Bombs
Amount Per Serving (1 ball)
Calories 41 Calories from Fat 27
% Daily Value*
Fat 3g5%
Saturated Fat 2g13%
Cholesterol 1mg0%
Sodium 49mg2%
Carbohydrates 3g1%
Fiber 1g4%
Sugar 2g2%
* Percent Daily Values are based on a 2000 calorie diet.
Did you make this recipe?
Leave a review below, then take a photo and tag @letseatcakeblog on Instagram so we can see it!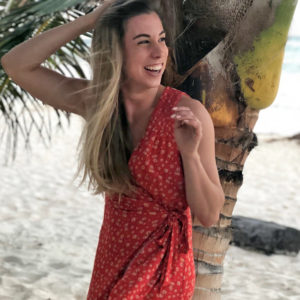 Latest posts by Hannah Rex
(see all)