Whether it's summer or not, there's nothing quite like the taste of a delicious cookout. But if you want to skip the mosquitos, sunburn, and having to scrub a grill, you can still enjoy the same great flavors with a quality barbecue sauce.
And even though all barbecue sauces may have a common goal of transporting your bland pulled pork to another dimension, they're certainly not all created equal. So, we took it upon ourselves to rank popular BBQ sauce brands from best to worst.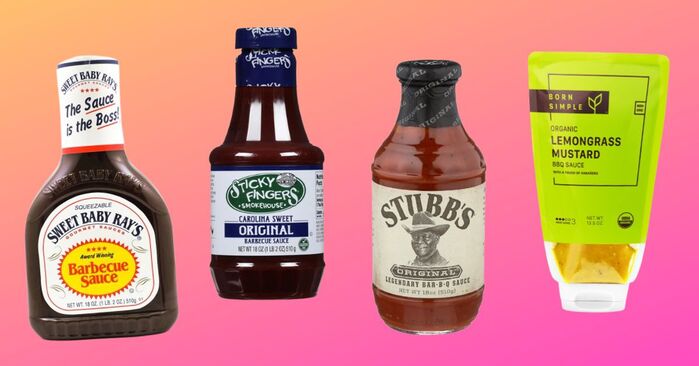 We tested them all to see how they take the (mostly) common ingredients of tomato, brown sugar, and vinegar, and spin them into concoctions that, quite frankly, all look a little like sludge. But hey, some of them taste good!
We ranked the options from best barbecue sauce to the ones you should probably pass on. Are these the best BBQ sauces out there? Mostly, no. Are they the ones you'll most likely see when you pull up to a cookout? Yes. So, if you didn't bring your own fave, here's what to reach for.
Some reviews have been edited for clarity and length.
11 Barbecue Sauces Ranked from Best to Worst
1. Sweet Baby Ray's (Award Winning Barbecue Sauce)
Amazon review: "Ray's is so delicious that I now reach for it most of the time, especially during grilling season. This sauce is yummy right out of the bottle. I pour it over ribs and chicken as they cook and as a basting sauce or topping for meatloaf. Plenty ask for my sauce recipe, which has me wondering why I ever bother making the homemade…but I still like it too..even though Ray's gives it a run for the money."
Our review: This review has us so excited about Sweet Baby Ray's that we almost missed the user's backdoor bragging about their own homemade sauce. User, we're sure you cook up a good sauce. But Sweet Baby Ray's has a perfect balance of sweetness, tanginess, spice, and flavor.
It's very clearly a vinegar-based sauce, but it's still more sweet than acidic. Give whoever named this sauce a raise.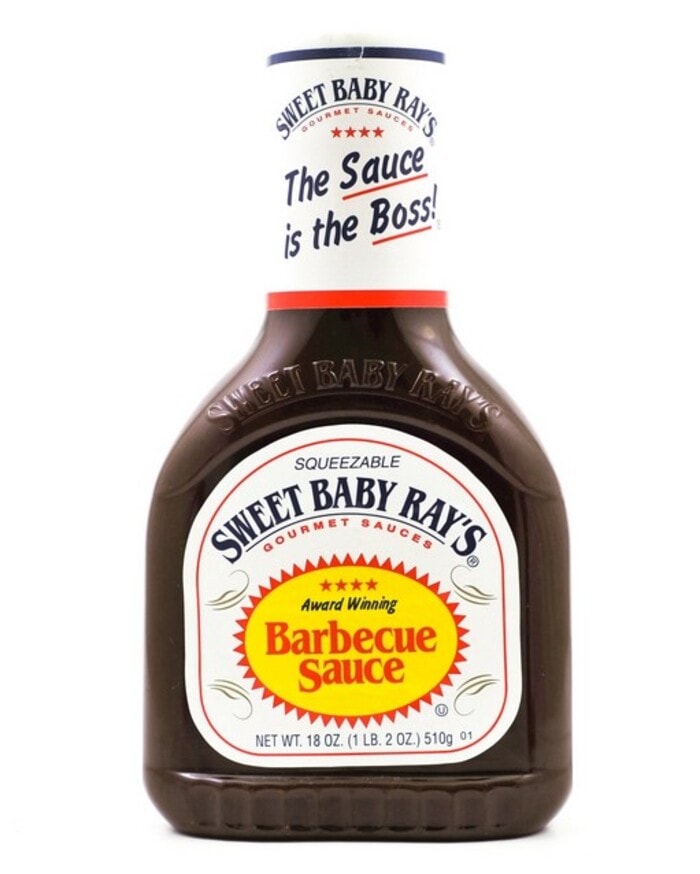 Available on Amazon.
2. 365 Original Barbecue Sauce
Amazon review: "I really like – borderline love – this sauce. I can spice it up a little with a few drops of hot sauce and red chili flakes for my husband, so it works for the whole family. Good flavor and thickness. I really like Ralph's already cooked baby back ribs when you don't want all that prep work for ribs. So I rinse their BBQ sauce off and reheat the ribs with this one."
Our review: We found this sauce hit so good, because it was well-seasoned and smokey, without just tasting like smoke. Another sauce on the sweeter side, this one is heavy on the molasses and tomato, but without being cloying.
Thanks, Whole Foods! Ralph's, do better.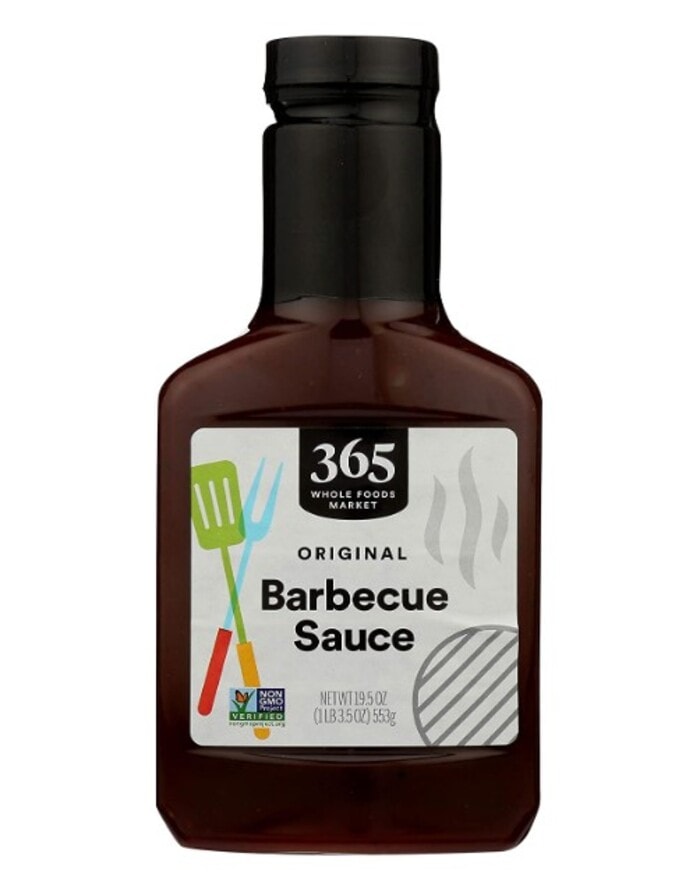 Available on Amazon.
3. Stubb's Original
Amazon review: "This is basically water with some spices in it. I don't mind a thin sauce if it's flavorful, but this is horrendous.
I wanted a vegan and organic — or non-GMO — barbecue sauce. So I decided to purchase this after reading both positive and negative reviews, so perhaps I got a dud. A trusted friend said their family enjoys this so I had high hopes. I'll have to see if I can give it to him because otherwise all six are going down the drain 🙁 At least I can recycle the glass bottles."
Our review: The review is a little harsh. After all, Stubb's is a tried-and-true classic. It's a much thinner, vinegar-forward sauce than others on the list, so if that's your jam, that's great. We also regret to inform you this is a list of barbecue sauces, not preserves.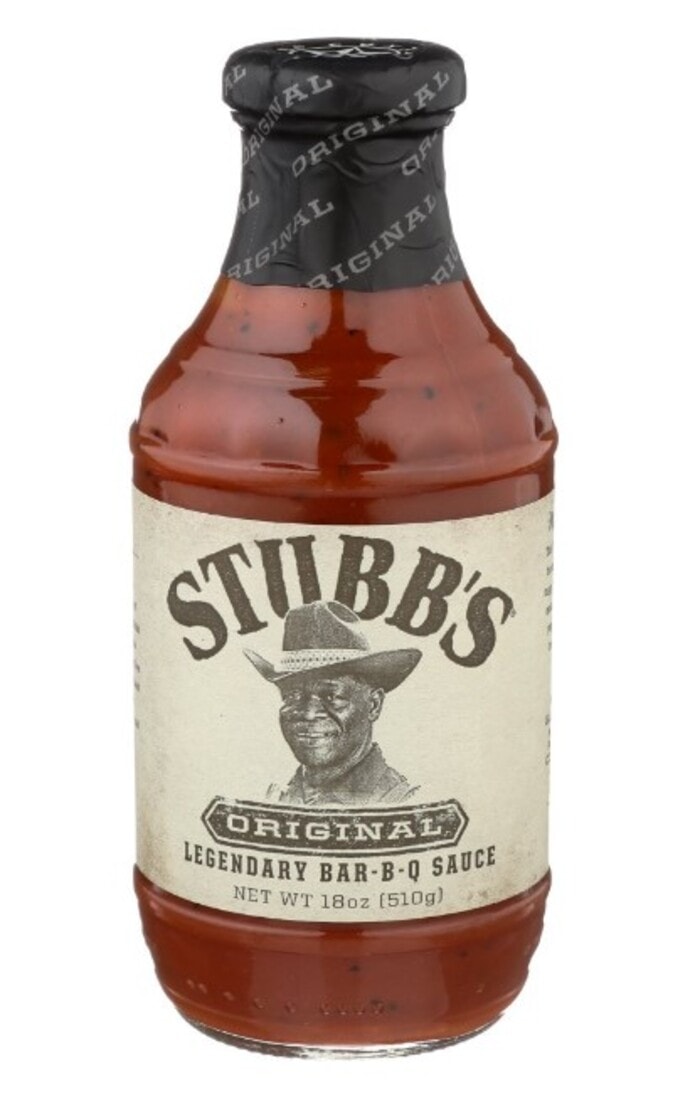 Available on Amazon.
4. Guy Fieri Kansas City Barbeque Sauce
Amazon review: "I rarely do reviews, but the packing of the sauce was super. It was in a pressed cardboard container that fit the sauce jars, that was placed in a box and in another shopping box. Also I like the sauce."
Our review: We love a reviewer that acknowledges the effort it takes to get product safely from Flavortown. Our first whiff of this sauce had us thinking it was heavy on the vinegar and spice. But the taste was surprisingly sweet.
Overall it's a pretty good barbecue sauce. However, the acidic aftertaste moved it a few spots down. Let's call it Flavortown adjacent. It has smaller houses, but still in a good school district.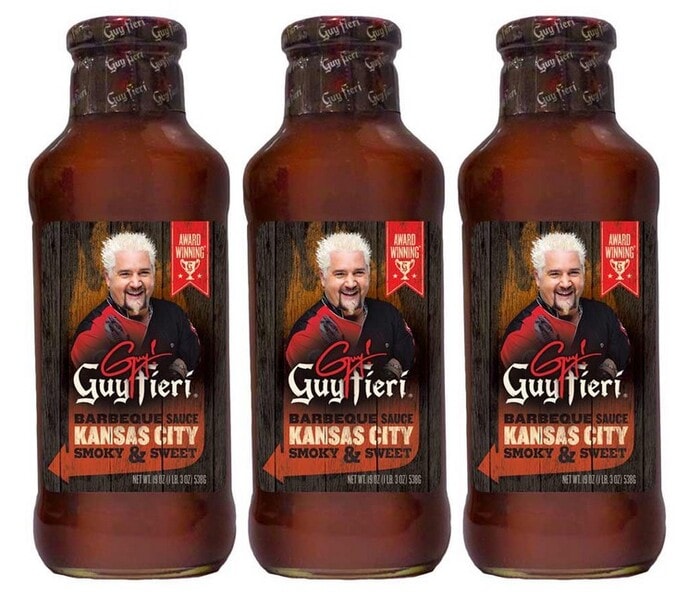 Available on Amazon.
5. Steve & Ed's Classic BBQ Sauce, $3.49
Our review: This one doesn't have an Amazon review because Steve & Ed's is a local, family-run find. That being said, the flavor of their sauce can play ball with big names! Proud of you, Steve and Ed.
It's similar to the Whole Foods 365 sauce, but with a bit more spice, and also a tad sweeter. We won't say the clouds parted and angels sang when we tried it, but we'd happily slather it on our food. And pick Steve and Ed for our kickball team.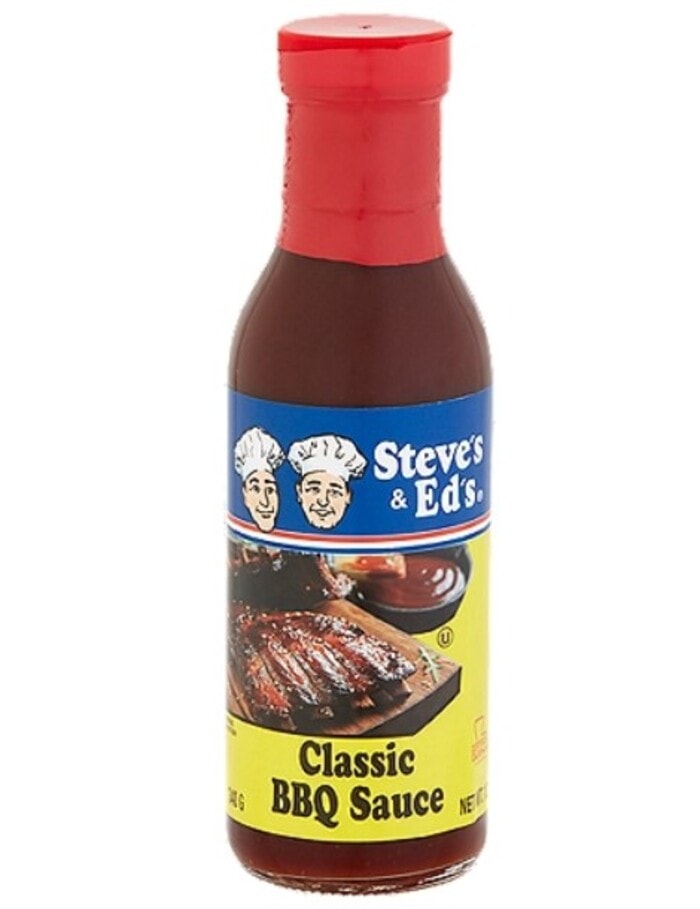 Available at Shoprite.
6. Sticky Fingers Smokehouse Carolina Sweet Original Barbecue Sauce
Amazon review: "I am not a bona fide cook, nor am I a barbecue expert. […] I happened to luck onto this one at the grocery store the other day when shopping for something that wouldn't be too spicy for the chillun. We brought it home that night and used it to dunk pieces of chicken, and I was blown away.
I am at a bit of a loss as to how to describe the flavor. It is sweet and tangy, and slightly spicy but just enough to be pleasant – I don't think people with even sensitive palates would dislike this sauce. […] This is like a much more refined, more delicious version of the Sweet Chili chicken nugget sauce from McDonald's, which we also like. (No, this is not the creme de la creme of food connoisseur reviews, but you knew that going in.) …
I've only used it for dipping, not actual barbecue. As a grilling sauce I'd say it's ever so slightly on the thinner side of normal, possibly due to vinegar content, but would still work for grilling, especially with extra basting."
Our review: Well, the review said it all. And more. We redacted the part where the user literally just lists the ingredients. It's a good sauce, but thin. It tasted like a pretty standard tomato and molasses based sauce, but with less sweetness and more spice than the ones we ranked higher. We took points off for the plastic seal not being perforated and will be billing Sticky Fingers for our broken fingernail.
It seems from the reviews that this sauce has some sort of magical nostalgic component that compels users to recount where they first had it and how they currently use it. We now feel closer to 250+ reviewers, and hope their Southern grandparents are doing okay.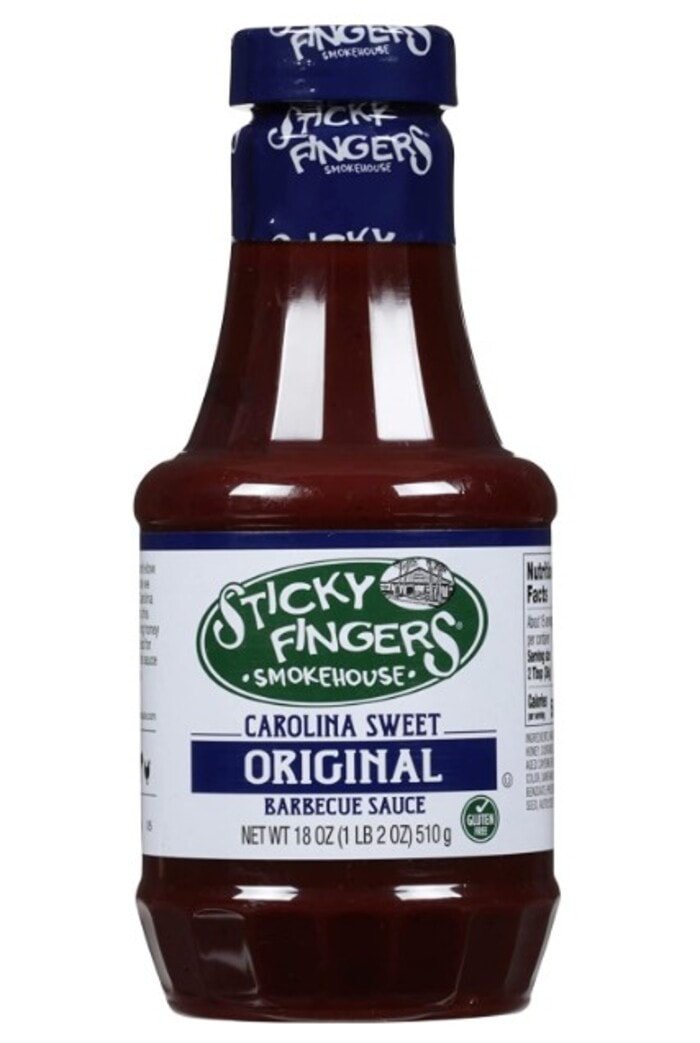 Available on Amazon.
7. Jake's Grillin Bourbon BBQ Sauce
Amazon review: "Finally a BBQ sauce that not only tastes great but has both low salt and sugar counts. Kudos Jake!"
Our review: The sauce wasn't bad, but it wasn't anything special. In terms of taste, we probably wouldn't be able to tell the difference between this one and Sticky Fingers, but that's only part of the reason why we ranked it lower.
We really wanted to taste the bourbon flavor they so proudly advertised. And despite the bottle being designed to look like a flask, it gave us no flashbacks to dark cellars and old men smoking cigars. You know – bourbon!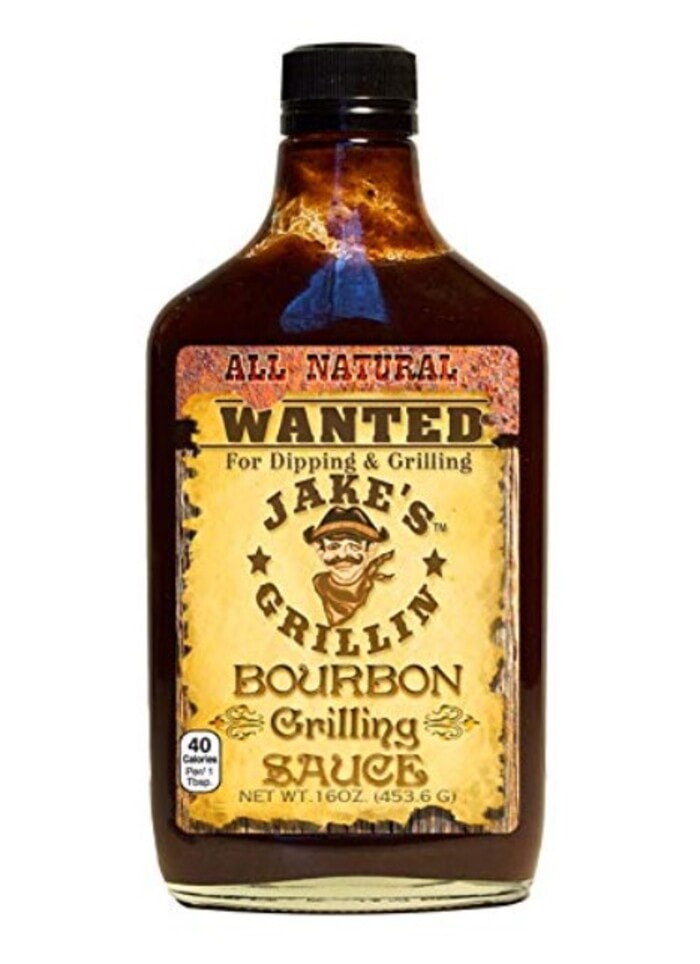 Available on Amazon.
8. Annie's Original BBQ Sauce
Amazon review: "I love Annie's… just not a huge fan of this BBQ sauce. It tastes like ketchup… it's missing the extra flavor."
Our review:Annie's will never be in our bad books (they've secured a get-out-of-jail-free card with cheddar bunnies). But we weren't huge fans of this sauce. Maybe it's the best you can get for being organic, vegan, and gluten free…but we're not in the BBQ market to be healthy.
It doesn't have too much of a taste besides untethered sweetness, and it smells like smoke. We were confused. Whatever calories we by picking this healthily made sauce would be offset by the amount we need to use in our food.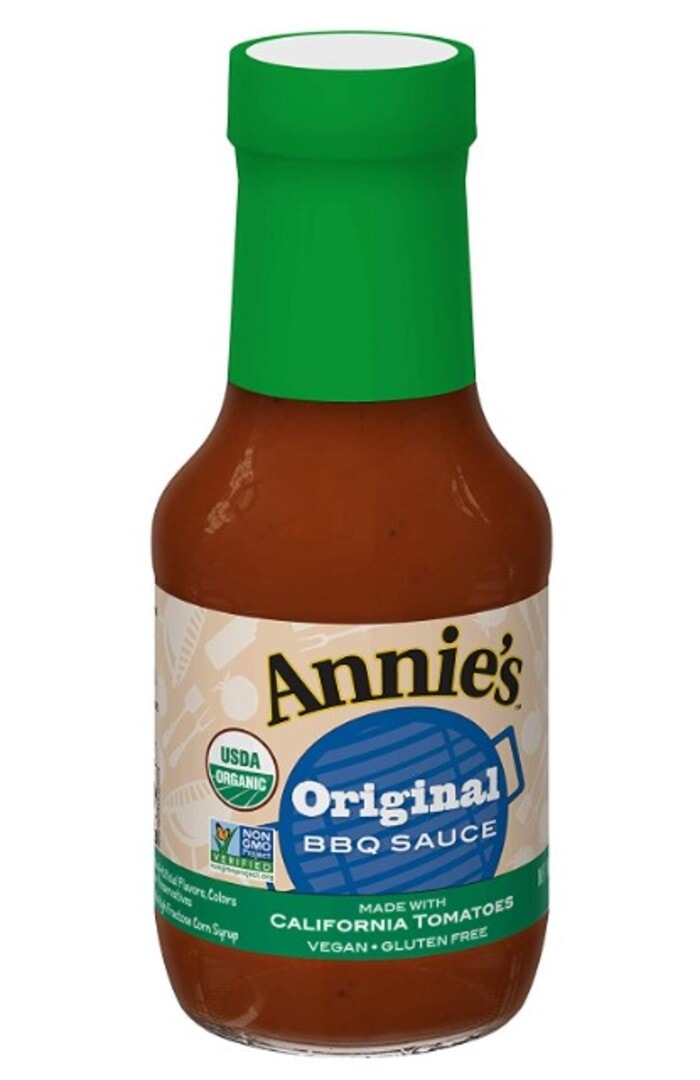 Available on Amazon.
9. Kraft Original Barbecue Sauce
Amazon review: "I have bought more expensive barbecue sauces and I always come back to Kraft. It is very flavorful and you can't beat the price. I use it on my bone in pork ribs baked in the oven, nothing else needed. I will stick with this product."
Our review: This reviewer knows that sometimes basic is better. And this Kraft sauce is tasty, sure. But the real bonus points come from it being the least expensive of the bunch.
Plus, the nostalgia that comes with how we're, like, 99.99999% sure it's what we dunked our McNuggets in while waiting to go back into the PlayPlace. Actual quality? Ehhhhhh.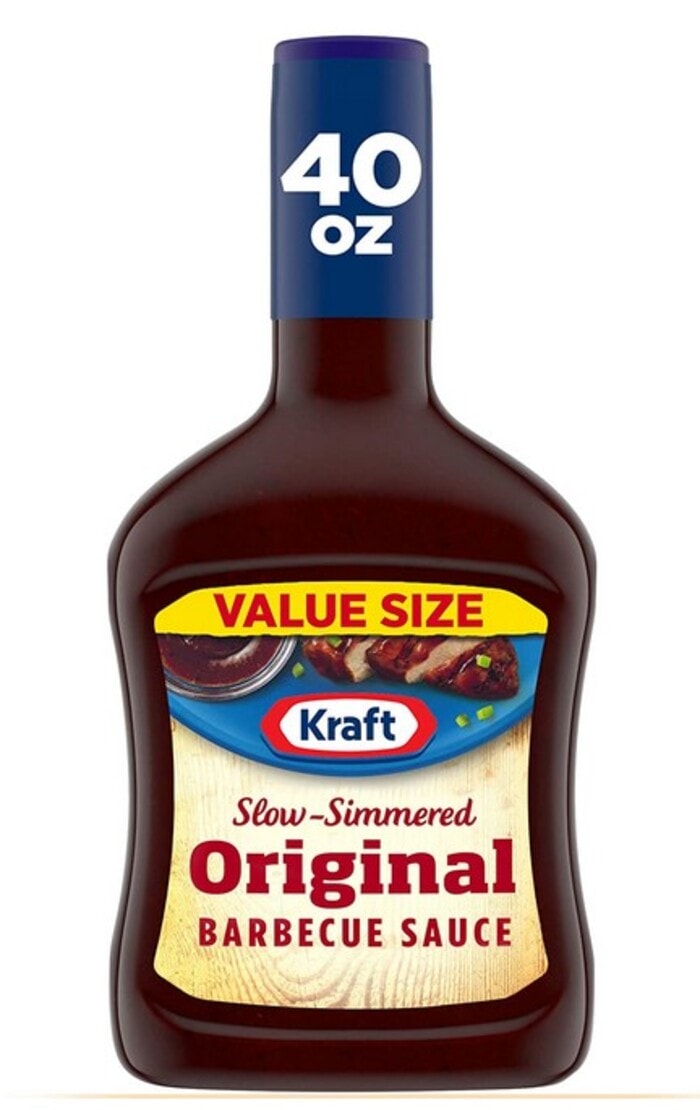 Available on Amazon.
10. S&F Hot Honey Hickory BBQ, $28.95/case of 6
Our review: This is another that we couldn't track down on Amazon, but we picked it up at our local Whole Foods. The tagline is "Good Clean Food," which makes sense considering that it even looks healthy. Read: it's real thin. We're talkin' reddish brown water.
We took a whiff of it and smelled something familiar, but couldn't quite put our finger on it. It wasn't until we tasted that it clicked: tomato paste. It just smells like tomato paste. Also it just tastes like tomato paste. Until it gets spicy, but it's almost as if the two flavors are happening separately.
While half of our mouth was tasting tomato, the other half was tasting spice. Our whole brain was telling us to move on.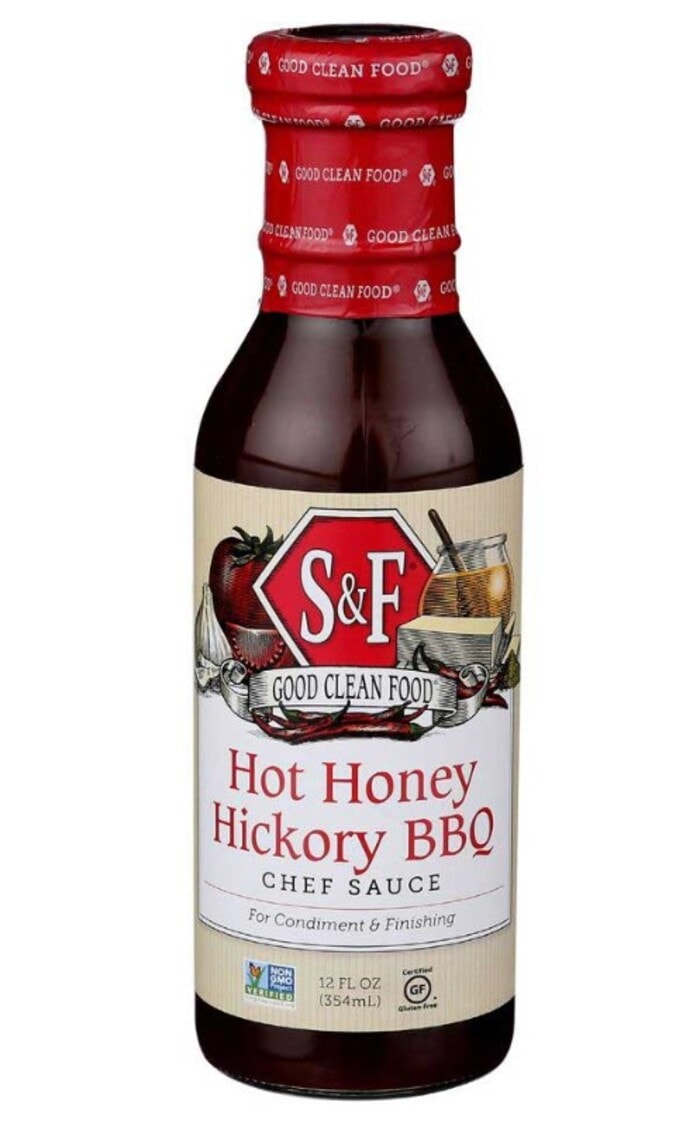 Available at Food Service Direct.
11. Born Simple Lemongrass Mustard BBQ Sauce, $6.49
Our review: This sauce is why we have trust issues.
This is another pull from the local Whole Foods, and frankly, we got it partially because it was in a pouch and we thought it'd be fun.
Incorrect. Pouches should be left to kangaroos and Capri Sun because this made a mess and was clumsy to serve. But that's just as well, because we don't really want any more of it anyway.
It tasted like extremely acidic, spicy mustard. And maybe it's because we're set in our ways about what BBQ sauce "should" be, but this is a little too far from our understanding of it to qualify.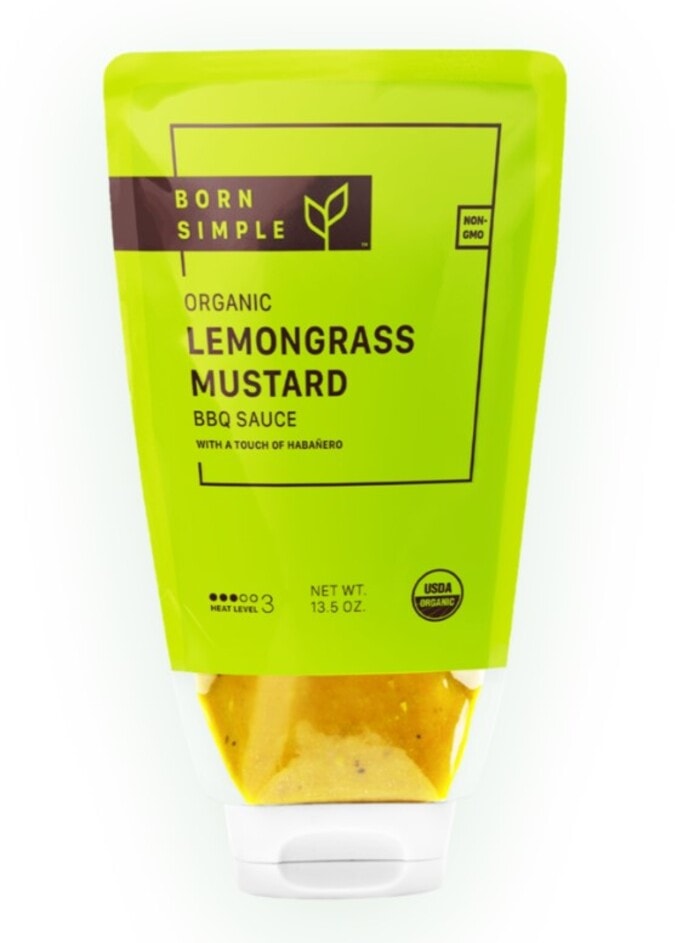 Available at Born Simple.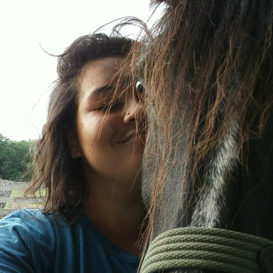 Latest posts by Hebba Gouda
(see all)