When it comes to summer BBQs, it never hurts to bring a few meat puns to the party. And, beer. Do not forget the beer.
But, these well-done puns aren't just good for cookouts. You can throw these meat jokes into Father's Day cards, KBBQ outings, and perhaps even a spicy scenario or two. Have you seen our red pepper flakes?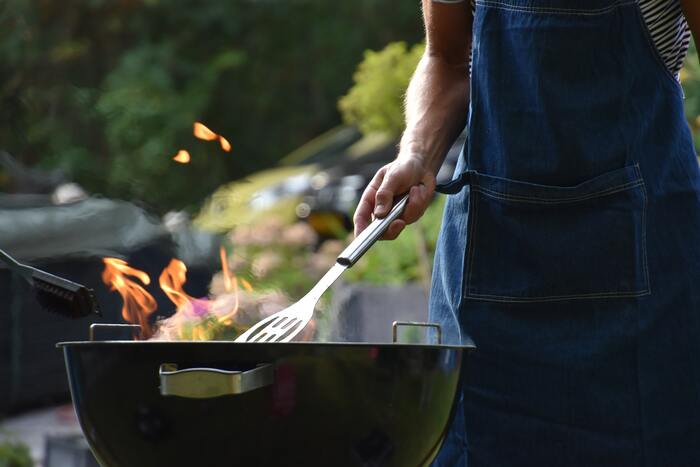 37 Meat Puns and Jokes
What did the skeleton order for lunch? Spare ribs.
What did the judge say at the finale of the meat throwing competition? The steaks have never been higher.
What's a cow's favorite musical note? Beef-flat.
Why don't cows make good private investigators? Because they refuse to go on steak outs.
Did you know that you can't use 'beef stew' as a computer password? It's not stroganoff.
Did you hear about the burger that couldn't stop making jokes? It was on a roll.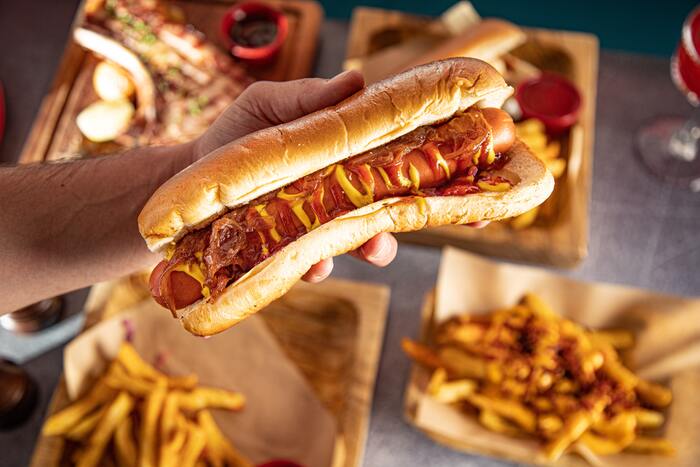 Why did the hamburger go to the gym to work out? Because it wanted better buns.
Where does a burger feel most at home? On the range.
What do you call hot dogs in winter? Chilly dogs.
Why do all hot dogs look alike? Because they're in bread.
Did you hear about the woman who was diagnosed with a fear of sausages? She feared the wurst.
Why did the pig become an actress? Because she was a real ham!
What did the steak say when he came across his nemesis? Ah, we meat again.
What do you call a steak hurtling through space? A meat-ior.
Why did the farmer stop telling meat puns? Because he butchered every joke.
What's the most musical cut of chicken? The drumstick!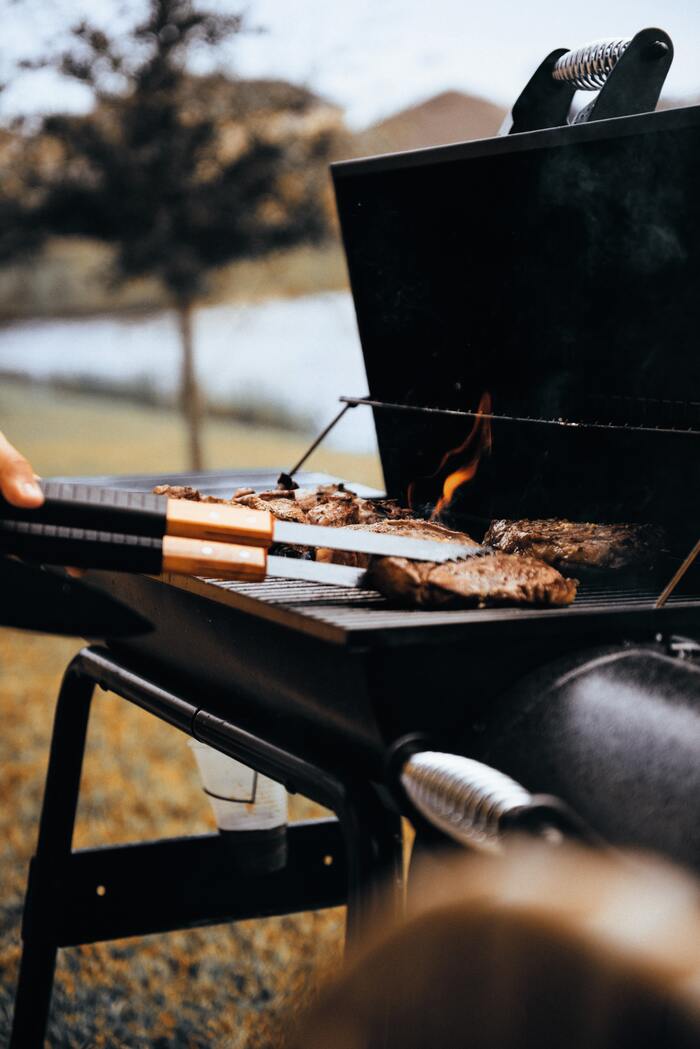 When does a hot dog have a close shave? At the barber-cue.
What did the Buddhist monk say to the hot dog vendor? Make me one with everything.
What is a butcher's favorite Elvis Presley song? Love Meat Tenders.
What is the best way to cook alligator meat? With a croc pot.
Who was the meatiest knight throughout the land? Sir Loin.
What became of the pig who got fired from his job? He became canned ham.
I went to a hot dog race. The weiner took it all.
Why are burgers bad at telling jokes? Because they all are cheesy.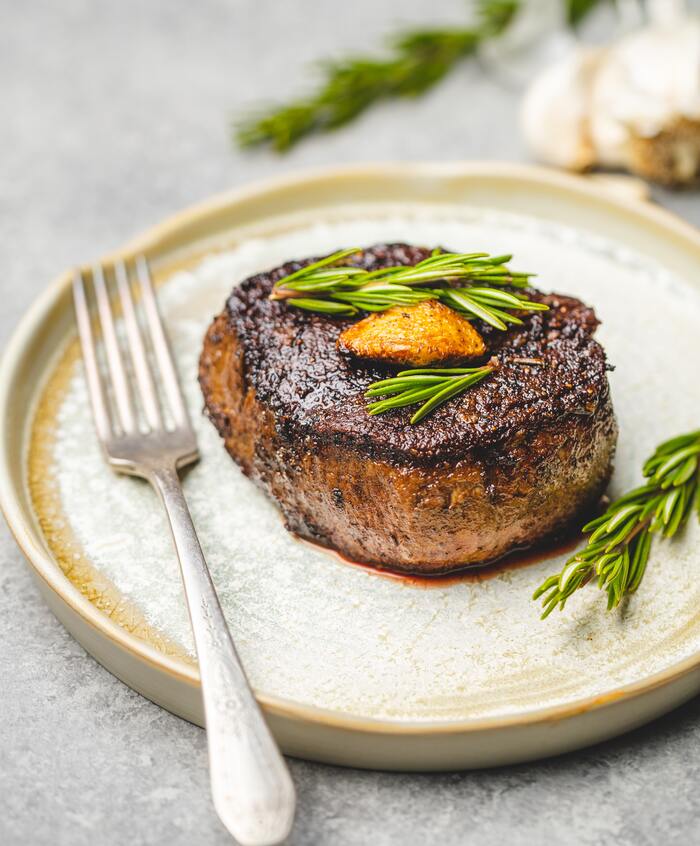 The hotdog severely fell behind in school which is why he has to ketchup.
I invited a turkey over for dinner. He was very late. When I asked him why, he said he was busy getting dressed.
What would you call a steak that leaped off the table and ran away? Fast food.

Why are hot dogs angry? Because they are always getting roasted.

What did yogurt say to bacon? You uncultured swine.
Did you hear about the pig who opened a pawn shop? He called it "Ham Hocks."
My cow just wandered into a pot field. The steaks have never been so high.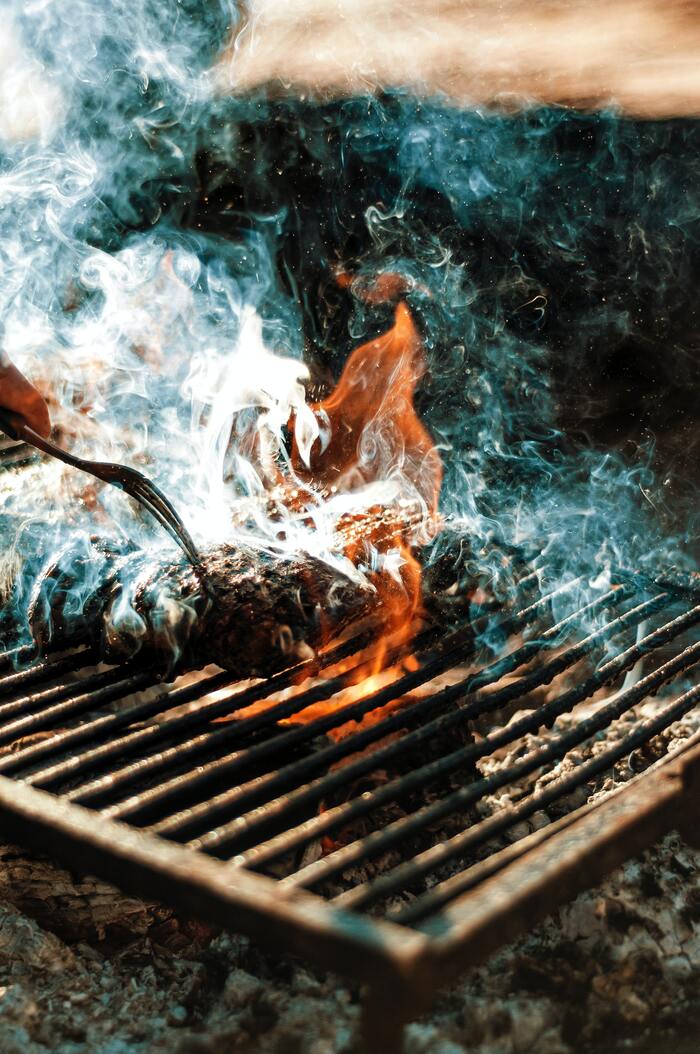 Do you know what Cthulhu loves on his steak? H.P. Sauce.
Sometimes I like my steak undercooked. But, that's rare.
So, we meat again.
What do you call a hot dog with nothing in it?… A Hollow-Weenie.
What was your favorite Steve Jobs' burger? Big Mac.
How do you make a hamburger smile? Pickle it gently.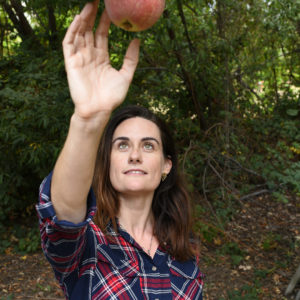 Latest posts by Rebecca Swanner
(see all)