Bacon. We go ham over this delicious, decadent combination of fat and salt that instantly upgrades any breakfast. Which is why we put together this collection of witty bacon puns.
Whether you're Ron Swanson, dream nightly about Voodoo Donuts' maple bacon donuts, or are looking forward to diving into some vegetarian coconut bacon, this clever wordplay is for you.
Funny Bacon Puns
1. Let's establish some ground rules.
2. This one feels a little crispy, but why not.
3. Did you know some bacon bits are actually vegan?
4. Turn up the heat! And add some eggs.
5. They were so preoccupied with whether or not they could, they didn't stop to think if they should.
6. To bacon or not to bacon, that's a rhetorical question.
8. In a not so good way.
9. This was a bad time to run out of singles.
10. When you want baking puns but end up with this guy.
11. Well, now we're just hungry.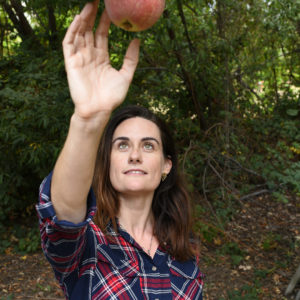 Latest posts by Rebecca Swanner
(see all)