We cannot lie, we love Trader Joe's pies. Well, we love TJ's in general, but that rhyme seemed a lot easier. And with the celebration of March 14th, AKA 3/14, AKA Pi Day, we couldn't think of a better time to list out all our favorites.
Never mind that Pi was developed largely by the Greek Archimedes, and Greece uses the day/month format for dates. So really, America has contorted an international concept to fit into pretty strictly American convention –
Wait. We're getting sidetracked. This is about Trader Joe's pies. Let's get back to it.
For this list, we took some liberties with the concept of a "pie." Our definition is as loose as it needs to be to allow us to celebrate pi day as fully as possible. Does that "Rose by any other name," stuff apply here? Shakespeare, back us up. Sorry for never actually reading you in high school.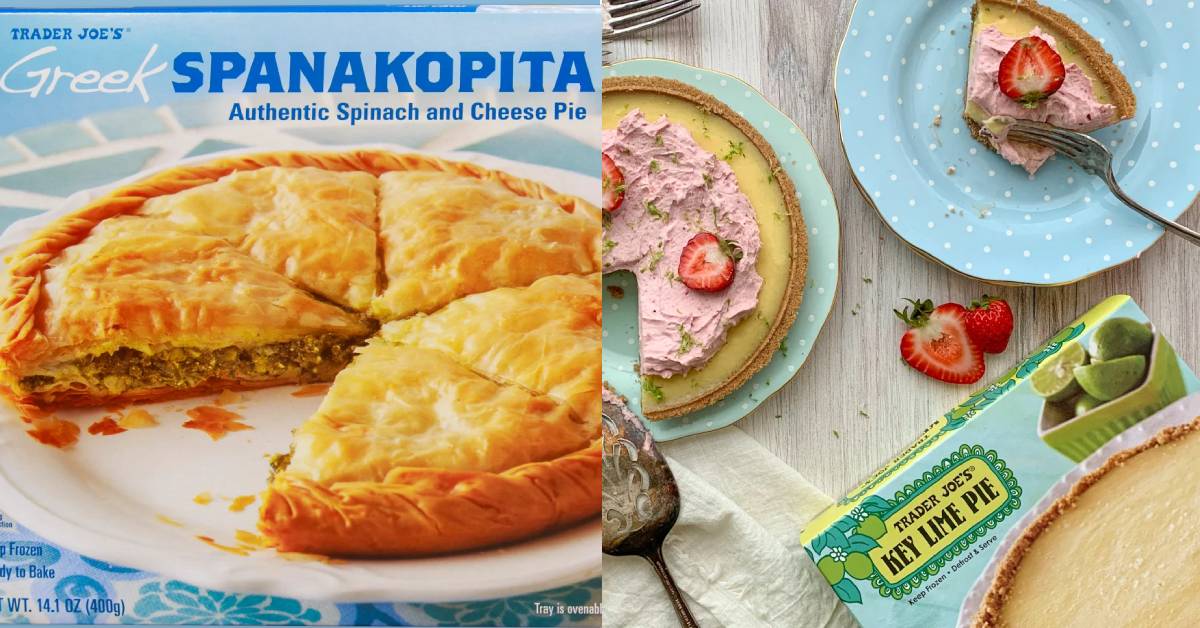 Some of these pies are seasonal. Some are sweet, and some are savory. And, some are discontinued, real OGs from almost 10 years ago. But they're on this list because if they ever come back, you need to know about them.
Finally, some pies will spark debate so heated that families will be ripped apart and friendships will crumble. But that's okay! Now you can have the whole pie to yourself. But maybe send an apology note when you're done with it.
18 of the Best Trader Joe's Pies
1. Trader Joe's Pie Crusts
So many delicious pies start with a delicious crust, so these are a blank slate for an onslaught of tasty options. They taste way better than the other slate we've tried, and man, have you ever tried to make a lattice top out of rock? Incredibly difficult and not worth the calcium. 2/10.
Like a lover with promise despite a fear of commitment, these crusts are tender yet flaky. Stay tuned for a baking-themed romance novel.
Get it here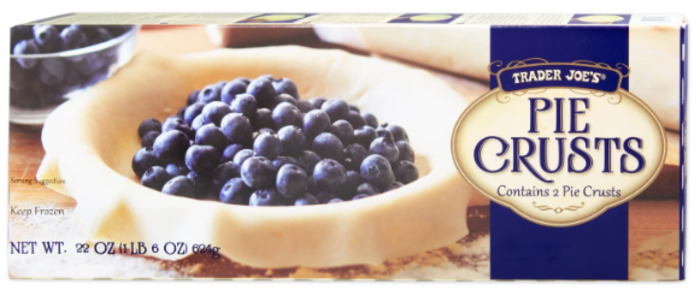 2. Key Lime Pie
You could put sewage into a graham cracker crust and we'd still think it's "pretty okay." But a tangy, creamy key lime filling? We'd much rather have a key lime than a key to the city.
Florida is a swamp, so we want to check in: Key limes, are you tired from carrying all of Florida on your backs?
Get it here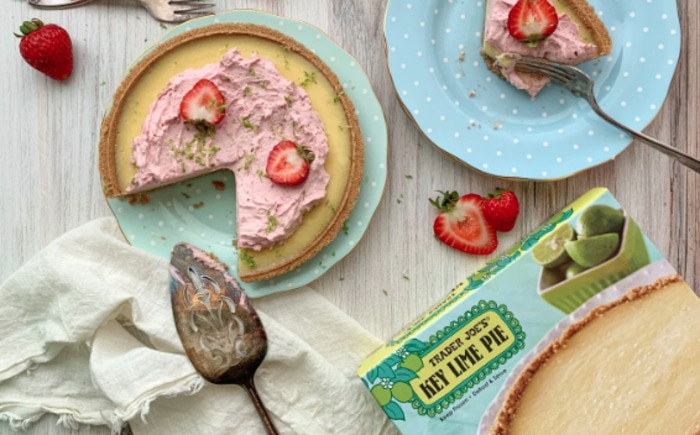 3. Apple and Pumpkin Hand Pies
We know that feeling. You're so full after Thanksgiving dinner and then the host brings out the pies and asks you, "apple or pumpkin?" You want both, but you might burst. You can't stand the pressure of the Sophie's choice of desserts, or the pressure of your tummy against your jeans!
No need to choose. We can have it all. And you can trust us because we are not white men born into money that tell you to "pull yourself up by your bootstraps."
Get it here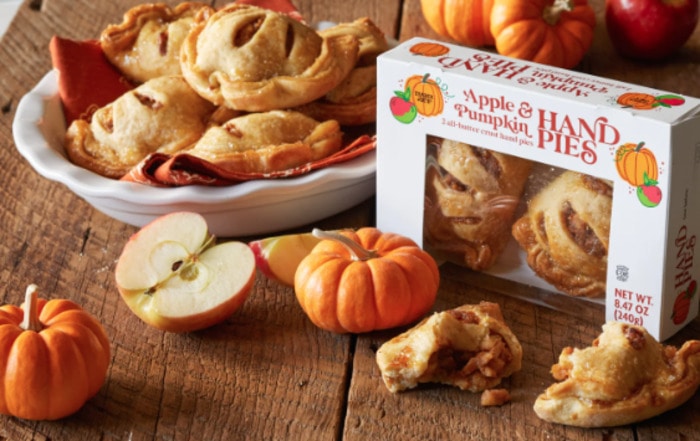 4. New York Deli Style Cheesecake
Okay, we know it's called a "cake" but don't @ us until you can prove beyond a reasonable doubt that a pineapple is a pine and an apple.
Cheesecake is custard in a crust. So call it a pie, call it a tart, just don't call us late for dinner. Or do, but don't go thinking we'll save you dessert.
Get it here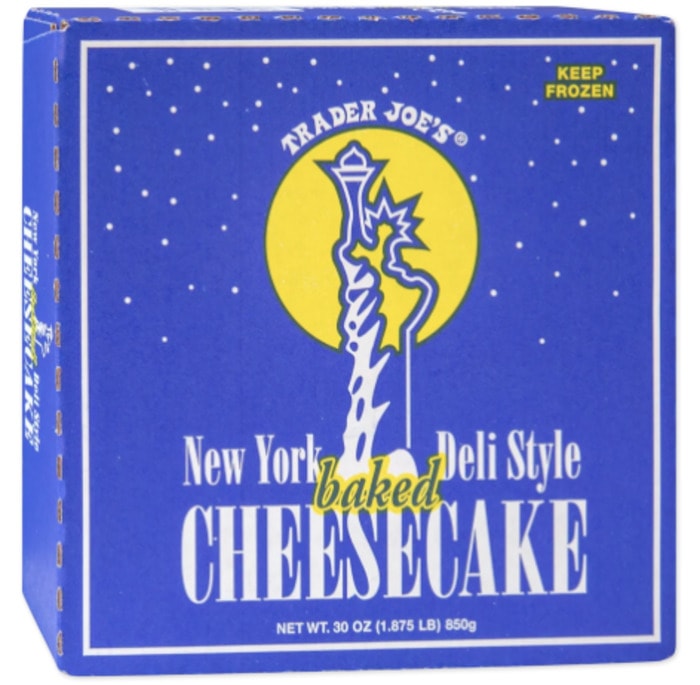 5. Chicken Pot Pie
It's tough to find a more comforting meal than chicken pot pie. Creamy and hearty with a flaky top, the only thing we've found to beat out a chicken pot pie is two chicken pot pies.

6. Mudd Pie
It might not sound like the most appetizing name, but the chocolate crumb crust filled with coffee ice cream with fudge swirl needs something to stop it from absolutely flying off of the shelves. The name, Mudd Pie, just evens the playing field.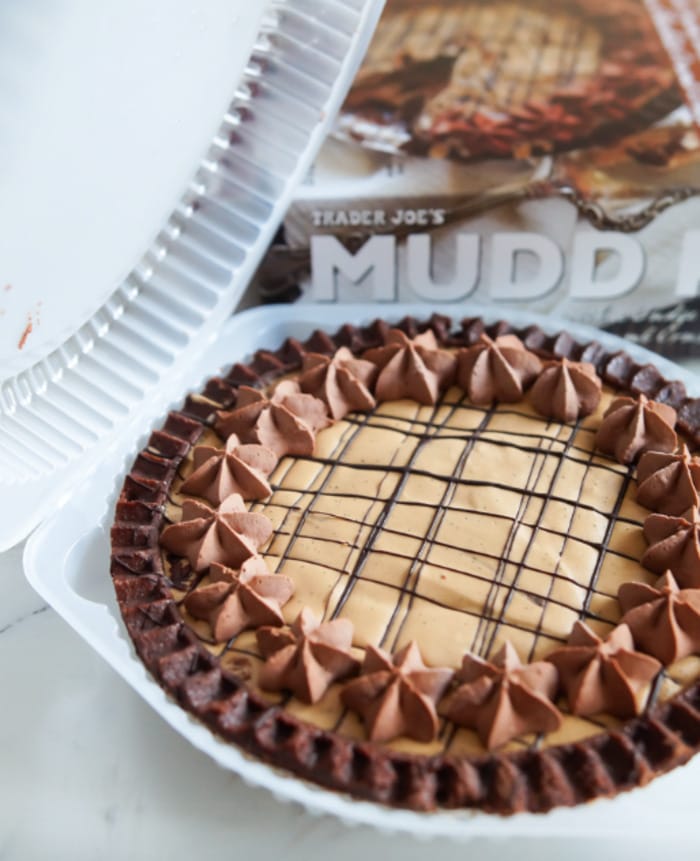 7. Steak and Stout Pie
Pi Day shares March with St. Patrick's Day, so a little booze in this Steak and Stout pie means you can celebrate two holidays in one. And here our work evaluations say we're not out-of-the-box thinkers. Sorry if spreadsheets don't get our creative juices flowing.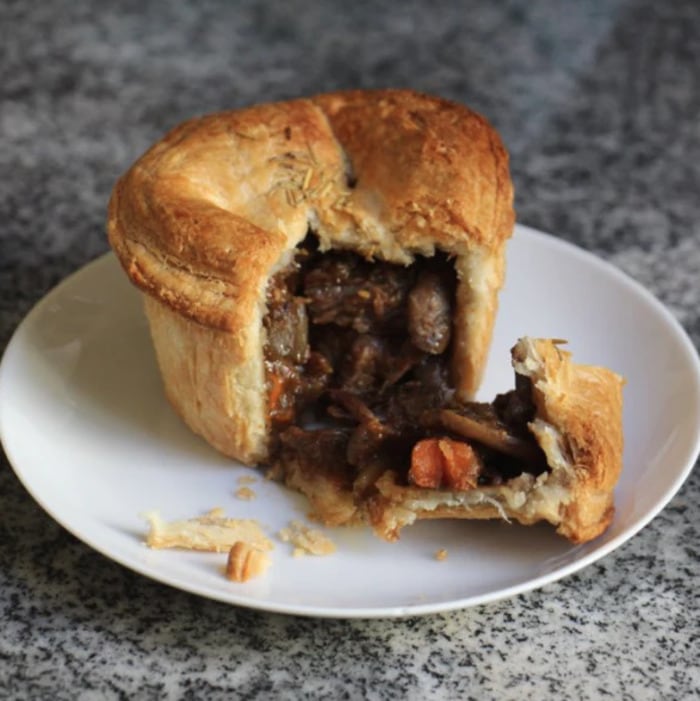 8. Whoopie Pies
Cushions, pies, Goldberg. We don't know what a "whoopie" is, but it seems pretty darn successful.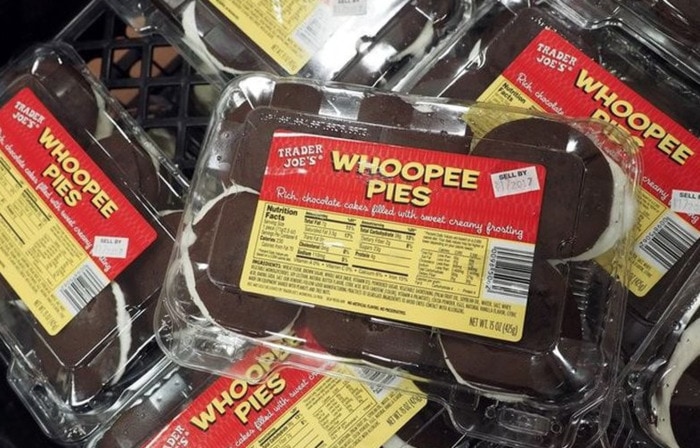 9. Pumpkin Pie
Pumpkin pie is a Thanksgiving favorite that's welcome at our table any time. Unlike Aunt Marge, who is neither. Marge, come back when you're more like pumpkin pie: perfumed with cinnamon, nestled in a flaky crust, and not constantly talking about needlepoint.
Get it here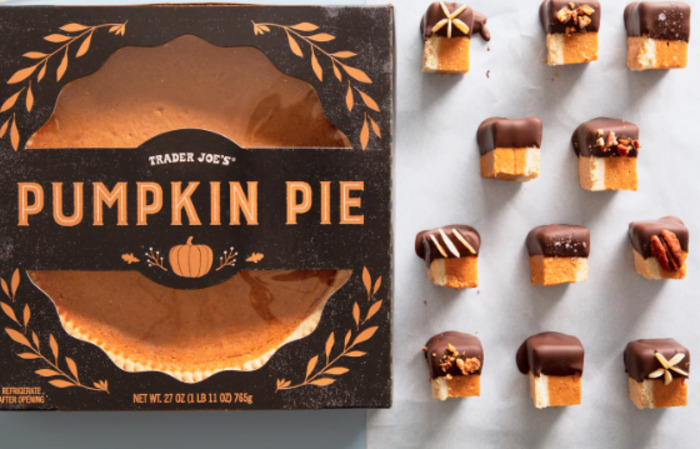 10. Mini Pie Medley
These come in strawberry, blueberry, and peach, ushering in bright spring flavors without a second thought. Human triplets seem like a lot of work, but we could easily handle three of these mini pies. We'd be way more alarmed if we had to change their diaper, though.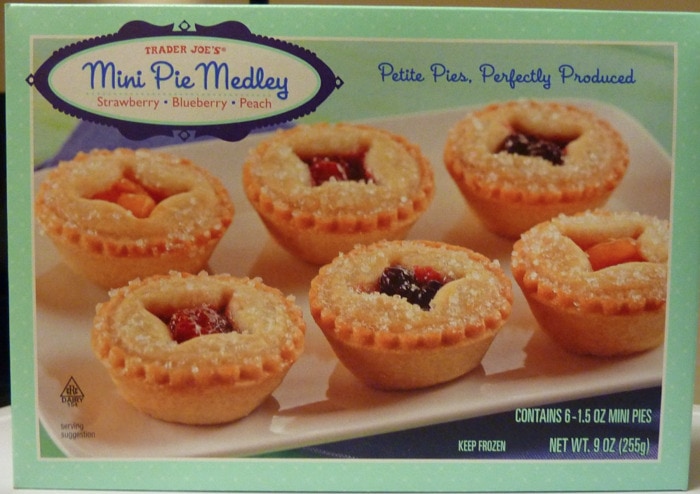 11. Apple Crumble Pie
"Crumble Under Pressure" is our middle name. Meaning, we love the buttery oat crumble of this Trader Joe's Pie under the pressure of our knives. Also meaning, we're mere moments away from the dessert of our lives.
Get it here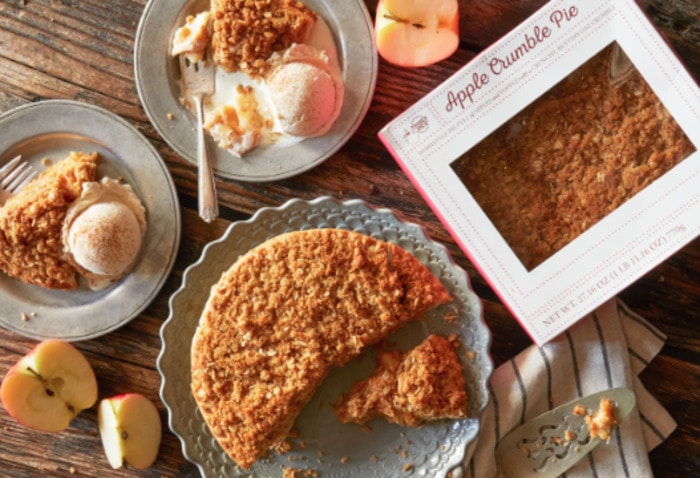 12. Beef Shepherd's Pie
We're going to count this as a pie because a) it's in the name, and b) there are mashed potatoes. Are you really going to fight us on mashed potatoes?
We realize that Amazon's price is $95 for a pack of four (thanks, Bezos), so maybe just wait until you can find it in your local store. Good things come to those who wait, and food poisoning comes to those who expect beef to be shipped in the mail.
Get it here

13. Raspberry Tarte
We love raspberries for out-of-hand eating, but we're thrilled to see them featured in a dessert where they're not playing second-fiddle to chocolate. It's about time they had their day in the sun with this raspberry tarte. Er, in addition to the many prior days in the sun they had in order to ripen. You know what we mean!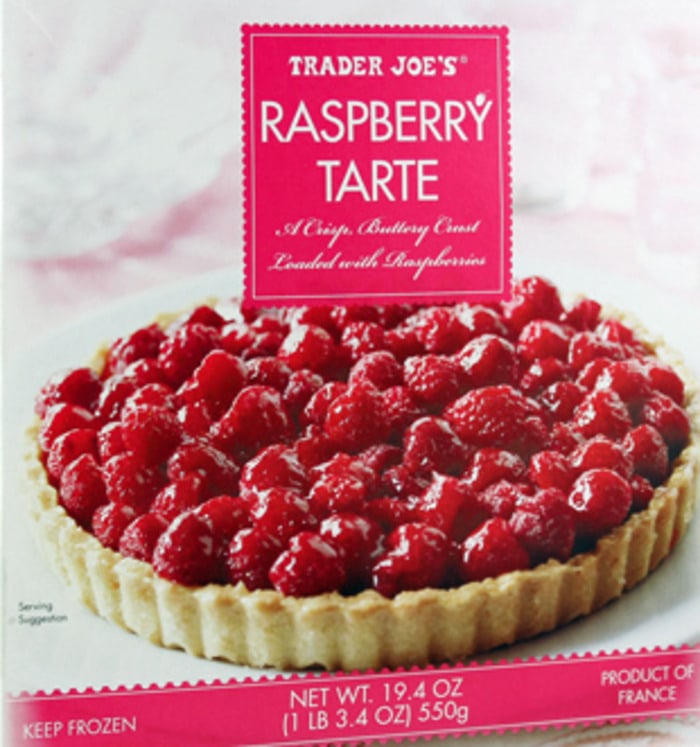 14. Chocolate Pecan Pudding Pie
Chocolate? Pecan? Pudding? Pie? This thing started out strong and kept getting better, taking a very different path from the Shrek franchise. Pour one out.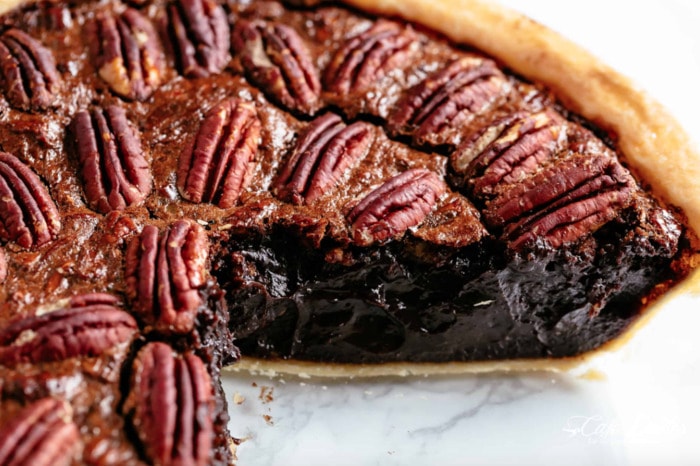 15. Strawberry and Rhubarb Hand Pies
Sometimes we like to hold hands. Sometimes we like to hold pies. Getting them confused makes for a very awkward midnight snack experience.

16. Nantucket Style Cranberry Pie
Thank goodness that in this case, "Nantucket Style" doesn't mean boat shoes and linen.
Get it here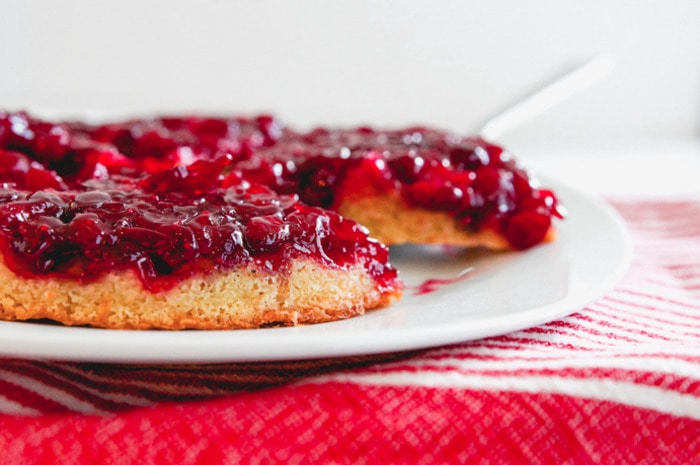 17. Spanakopita
Besides being delicious, our favorite thing about Spanakopita is that it's described as a pie, but it's made with spinach. We can totally justify calling it a salad, thus giving us the backing we need to talk about (and eat) it in almost any circumstance. Spanakopita, you sly dog, you!
Get it here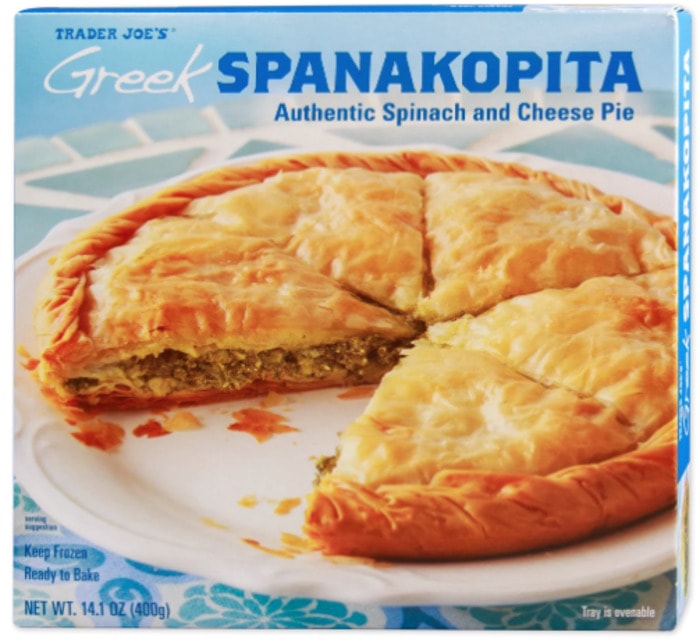 18. Apple Pie with Lattice Crust
Talk about an oldie but a goodie! And when you're done talking about "Sugar We're Goin Down," we can talk about an oldie but a greatie: this classic apple pie.
If it ain't broke, don't fix it. And we're not just saying that because we're still scared of our hammers after the toenail incident.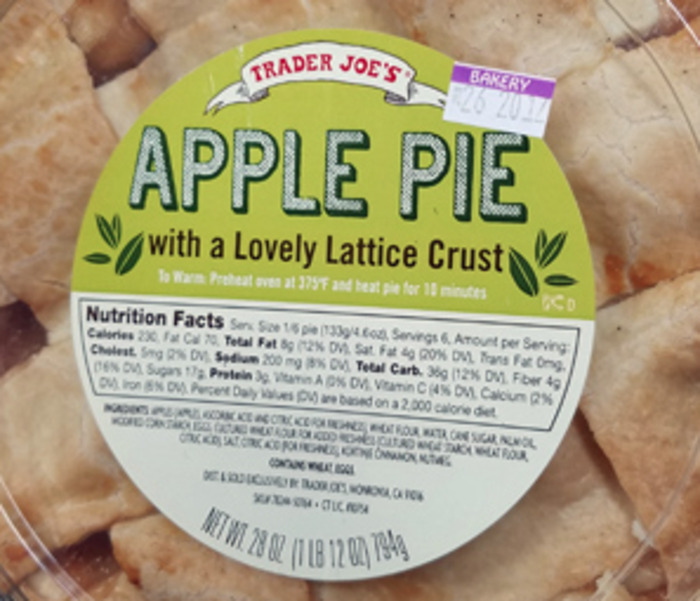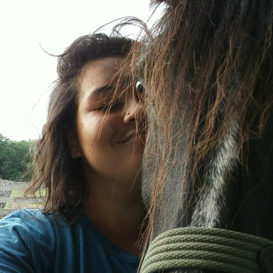 Latest posts by Hebba Gouda
(see all)