We suspect that March will be full of St. Patrick's Day celebrations, signs of the coming Spring, and people grumbling about having a month left of Lent. We don't know for sure, because we plan on spending the month inside with all the items Trader Joe's has for us this March.
But even if we do have to encounter some pollen this springtime, nothing pairs as well with Claritin as the Trader Joe's Irish Porter Cheddar cheese. So no, we will not be sharing. Doctor's orders.
From snacks to seasonings to sweet treats, we'll raise a glass of Guinness to TJ's, thanking them for the reminder that four-leaf clovers aren't the only produce out there this season. And, to the fact that a pot of gold is nice, but a pot of pasta is better. For the record we wouldn't say no to some gold if you were offering.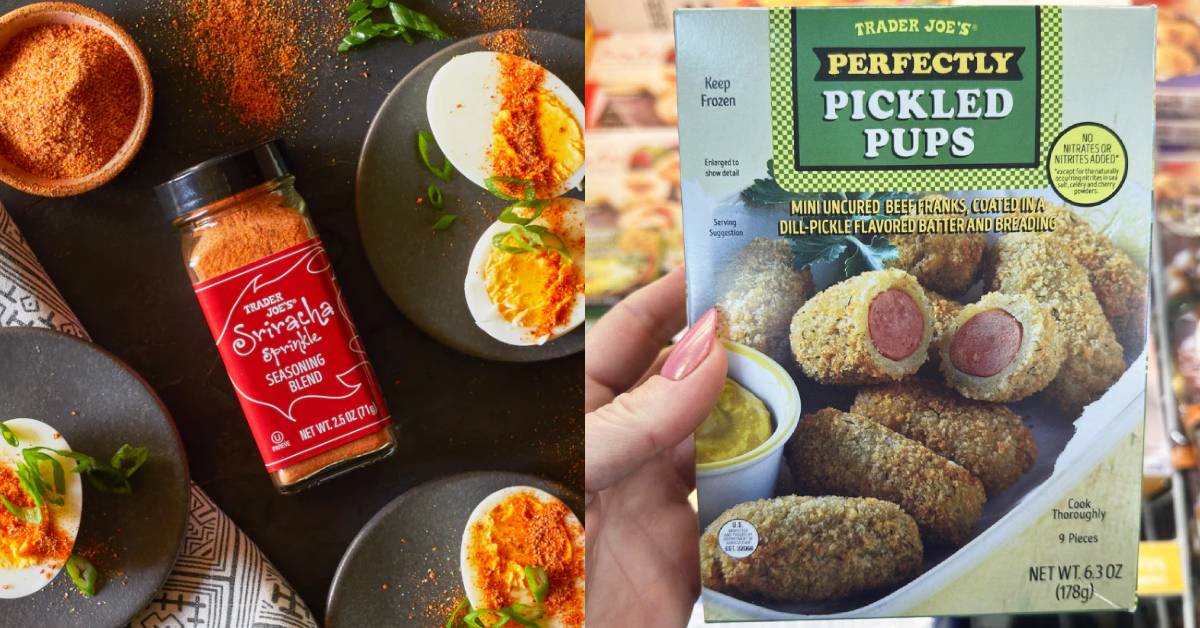 The Best New Trader Joe's Items for March 2023
1. Sriracha Sprinkle Seasoning Blend
We like our sriracha like we like our humor: dry. We also like our sriracha wet, but we're shifting uncomfortably in our seats thinking about something called "wet humor."
Available at Trader Joe's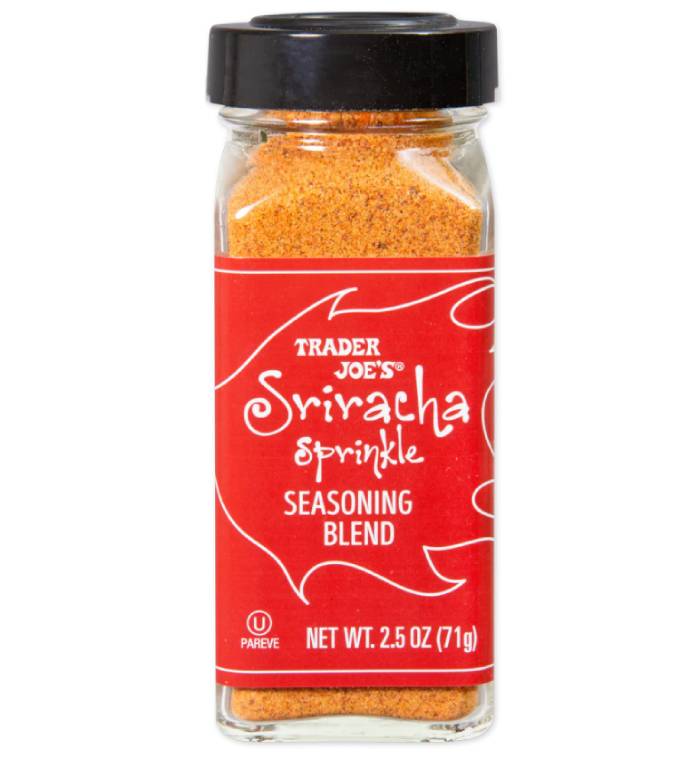 2. Buffalo Style Chickenless Wings​​
We'll eat pretty much anything with buffalo sauce, but it certainly doesn't hurt that these Trader Joe's chickenless nuggets are pretty delicious on their own. Well, it hurts our productivity and relationships because it's set an unreachable standard, but we're okay with it.
3. Strawberries and Cream Gelato
The only thing more impressive than strawberry and cream gelato is the thought of a person that can resist finishing the whole thing in one sitting.
Available at Trader Joe's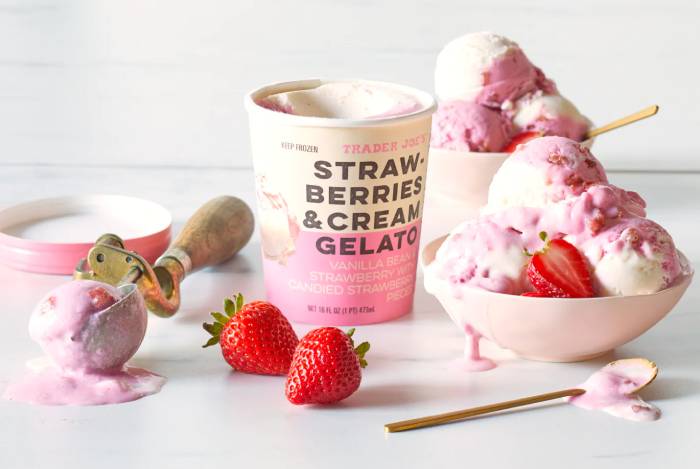 4. Slightly Coated Dark Chocolate Almonds
These "slightly coated" almonds heard "go big or go home" and said "neither, please." What a flex.
Available at Trader Joe's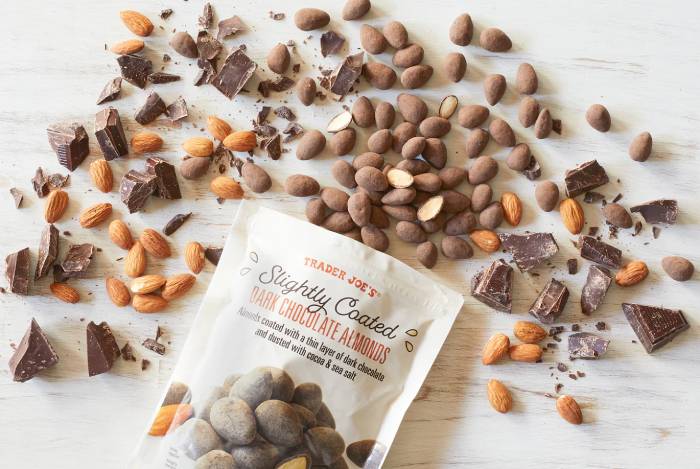 5. Irish Porter Cheddar Cheese
Give a big welcome back to this Trader Joe's March item: Irish Porter Cheddar Cheese! We've heard of beer cheese soup, beer cheese dip, and now we have these beer cheese bites. Nothing says "celebrating St. Patty's Day" like the thought process of, "what is that? It doesn't matter, put beer in it."
6. Organic Lemon Torchietti Pasta
Appropriate that these have "torch" in the name because lemon pasta sounds pretty fire. Apologies to all Italians for butchering the word. We did it for the pun!
7. Grilled Chalkidiki Green Olives
Olives are already bursting with taste, but we happily welcome the addition of a grilled flavor. Just because we're not layering our clothes anymore doesn't mean we shouldn't layer our flavors.
The grill marks might make your charcuterie board look like it got run over by a monster truck, but throw out anybody that complains about a platter of meat, cheese, and bread.
8. Tirokafteri
This one has us speechless! Oh, wait, we're not speechless. We just can't say this one word. We realize this is a written medium and we could have kept you in the dark, but we believe in honesty.
Besides, we know you're focused on this blend of three cheeses and roasted red peppers, not our shortcomings.
9. All Butter Shortbread Sandwich Cookies
Although Trader Joe's had us at "all butter," they kept it going with raspberry filling. Rich shortbread sandwiching a bright, tart filling? Makes us want to invite all of our friends over for a tea party! Better break open a box before company arrives, just to make sure.
10. Dark Chocolate Bark with Almond, Pretzel, and Sea Salt
We've all heard "the bark is worse than the bite." But a bite of this bark is better than a bark is worse than…uh…whatever. Buy the chocolate.
11. When Life Gives You Lemons Ice Cream
This ice cream is back after a winter hiatus, which is great news because we get ice cream! It's also bad news, because it has us thinking about the phrase "when life gives you lemons" only to realize that life doesn't give you anything.
Even the things you work really, really, really hard for and totally deserve because you worked way harder than Candice but she just "had more experience," which is totally unfair because she had connections for internships and…you know what? Everything's fine. The ice cream is back. Nepo baby.
12. Tomato and Burrata Ravioloni
"Ravioloni? Did they make a typo?" Nope, ravioloni is a bigger ravioli. We'll let that speak for itself.
13.Perfectly Pickled Pups
POV: It's been a long day and you want a hot dog but ugh, you have to put the hot dog in the bread? And then apply the relish? Come on now.
What if we told you that this Trader Joe's March item has already combined the flavor of hot dog, bread, and pickle for you? Well, enough with the "what if." This is us telling you! Go forth and indulge.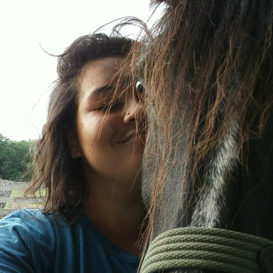 Latest posts by Hebba Gouda
(see all)