When we're bored with our scrambled eggs or our chicken wings feeling flat (even when they're drums), nothing hurts quite as good as a drop of hot sauce (or fifty).
We were happy to conduct an experiment to rank the best hot sauces. We selected a range from those found in nearly every home in SoCal to lesser-known darlings. With a (chicken) wing and a prayer, and a lot of sweating, we learned how much heat we really can handle.
Our goal? To find one that had the most complex flavor, sweetness, and just the right amount of heat. After all, these Fire packets from Taco Bell only go so far. Trying to pick a favorite was like trying to pick a favorite child. But we chose one anyway. It's you, Emily.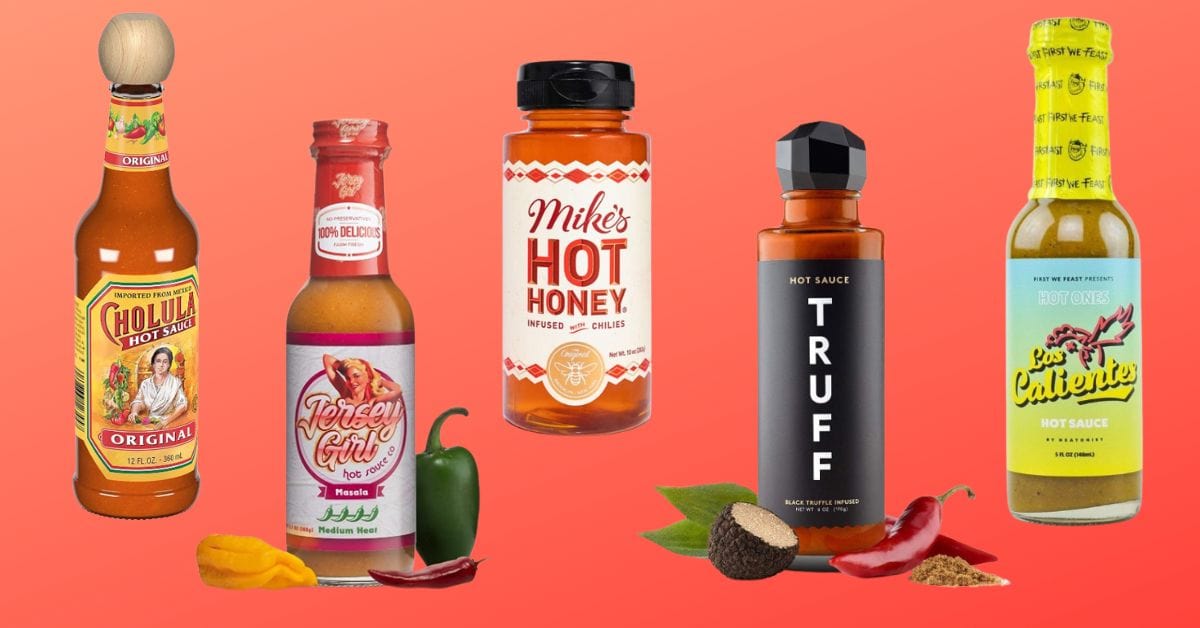 12 Hot Sauces Ranked From Best to Worst
1. Tabasco Habanero Sauce
Amazon Review: "To say the least, I love hot sauce! It's hard to find a sauce that has that perfect combination of heat and flavor. The sauces either have great flavor and no heat or all heat and no flavor. This sauce marries those two needs together perfectly. I'm not a huge fan of straight Tabasco sauce, but this version is awesome!"
We agree. The habanero version of Tabasco manages to find the balance between spicy and flavorful without either getting in the way of the other. Even more impressive? The bottle can walk on its own!
Scoville Level: 7000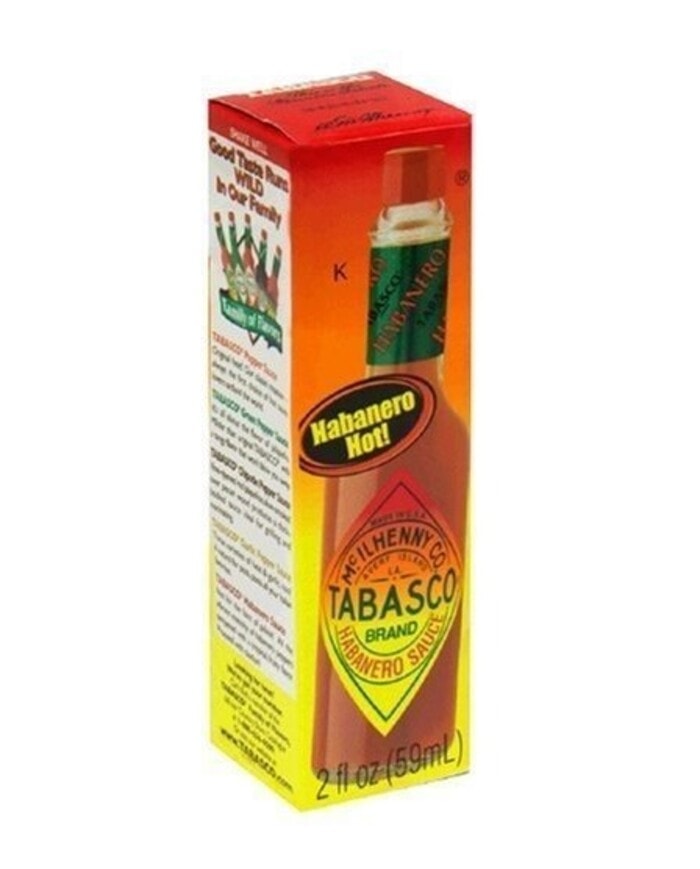 Available on Amazon.
2. TRUFF Original Black Truffle Infused Sauce
Amazon Review: "I have been essentially drinking this hot sauce for the past 2-3 years!
Not saying I'm an addict or anything, but I did purchase a small refrigerator for my son's nursery so when I pump at night and need a snack I can have quick access to some extra flavor on my sandwiches. I put this on everything! My hamburgers, egg sandwiches, hot dogs, sandwiches in general, and I'm contemplating using it as a lipstick at this point so I can have a taste at all times haha!"
We're only a little worried about the reviewer. And, while the small refrigerator was probably for breast milk, we kind of hope it was just to keep this hot sauce made with red chili peppers. We didn't think this was all that spicy, but the truffle taste makes us feel fancy AF. Pinkies up! And into the hot sauce.
Scoville Level: 2500


Available on Amazon.
3. Sriracha
Amazon Review: "I really enjoy this hot sauce. The flavor is great, and IMO it's not all that hot. Though friends used to call me a fire-eating dragon."
What do you mean "used" to call you a fire-eating dragon? Are you now a ice dragon? Forest dragon? We need more information here. Anyway, we all know and (most of us) love Sriracha. The rooster sauce is tangy without being super hot since it's made with red jalapeños peppers.
Scoville Level: 2200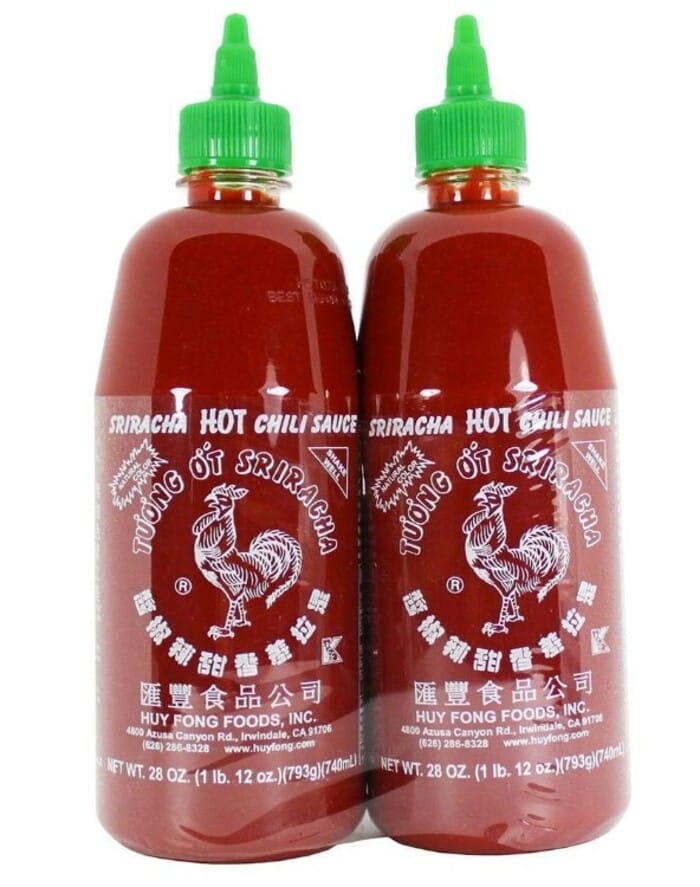 Available on Amazon.
4. Hot Ones Los Calientes Hot Sauce
Amazon Review: "It's the peak of flavor-meets-spice! We're talking sweet and mild with a nice lingering heat! The texture is smooth and not too smokey. This is your daily hot sauce that makes pepper heads turn their heads to shamelessly look at the bottle across the street."
With a reported Scoville level of 36,000 and a blend of green Serrano and habanero peppers as the main ingredients, we expected this to be hotter. Instead, it's bright but not overwhelming. Just be careful when pouring as it's a little on the thinner side.
Scoville Level: 36,000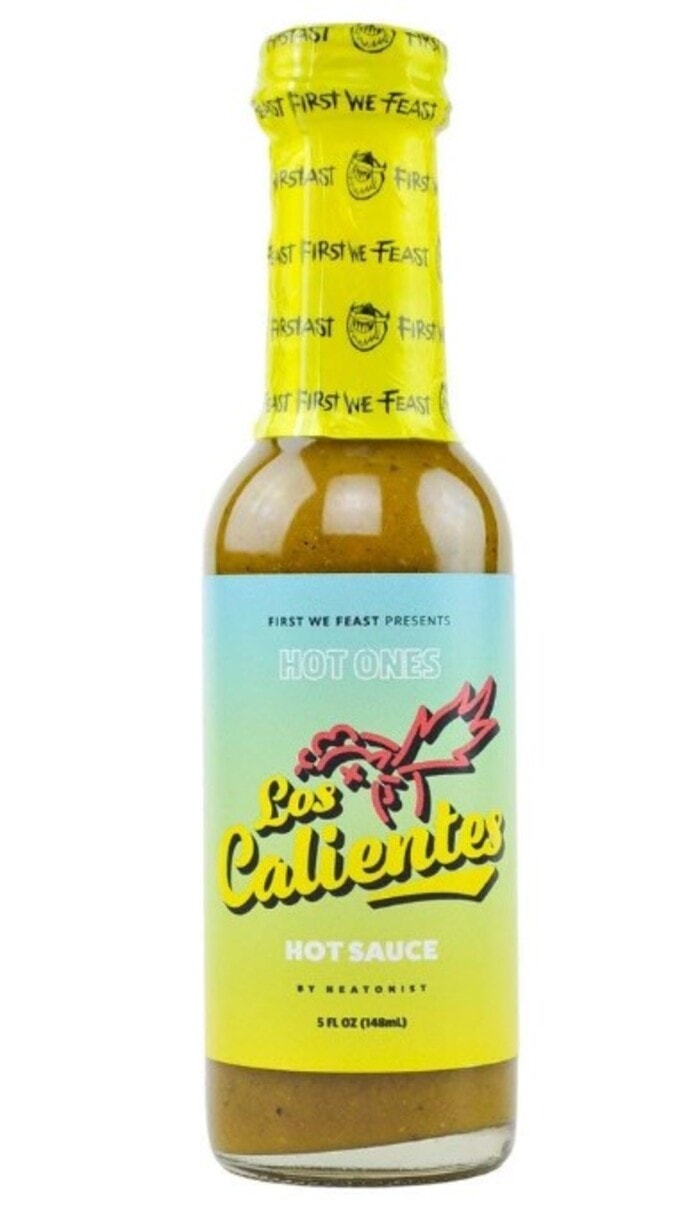 Available on Amazon.
5. Cholula
Amazon Review: "I'd put it within my top five favorite hot sauces. It's a pretty basic sauce, but that is what i like. Not too hot, easily available, and fair price.
Cholula is solidly middle of the road. It's made from arbol and piquin peppers, smells like Taco Bell, and what we think of when we hear "hot sauce." No one tell Tapatio.
Scoville Level: 1000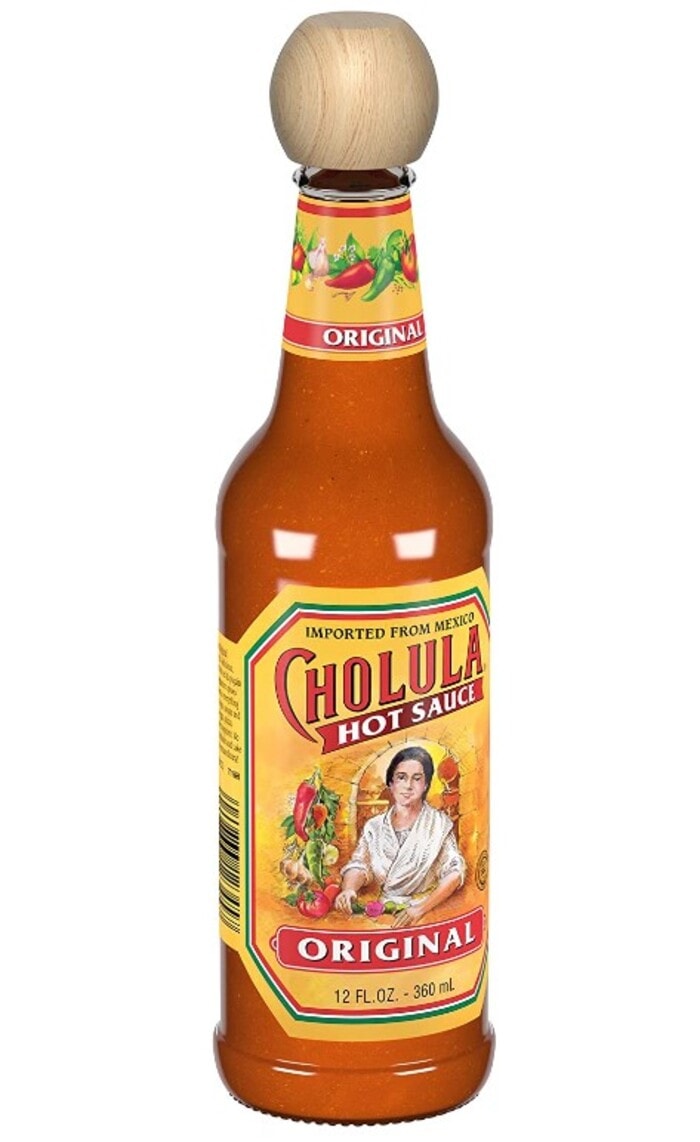 Available on Amazon.
6. Texas Pete Original Hot Sauce
Amazon Review: "Texas Pete delivered a clean, mildly hot tang that goes well with grilled meats. Not sweet, not acidic, ultimately a very enjoyable hot sauce."
The ingredient list says it's "made of peppers," so we guess it qualified, even if it's hardly hot. Instead, it's a bit smokey, so the taste is more reminiscent of BBQ sauce, without the gloopy sweetness. That's an official term. We swear.
Scoville Level: 747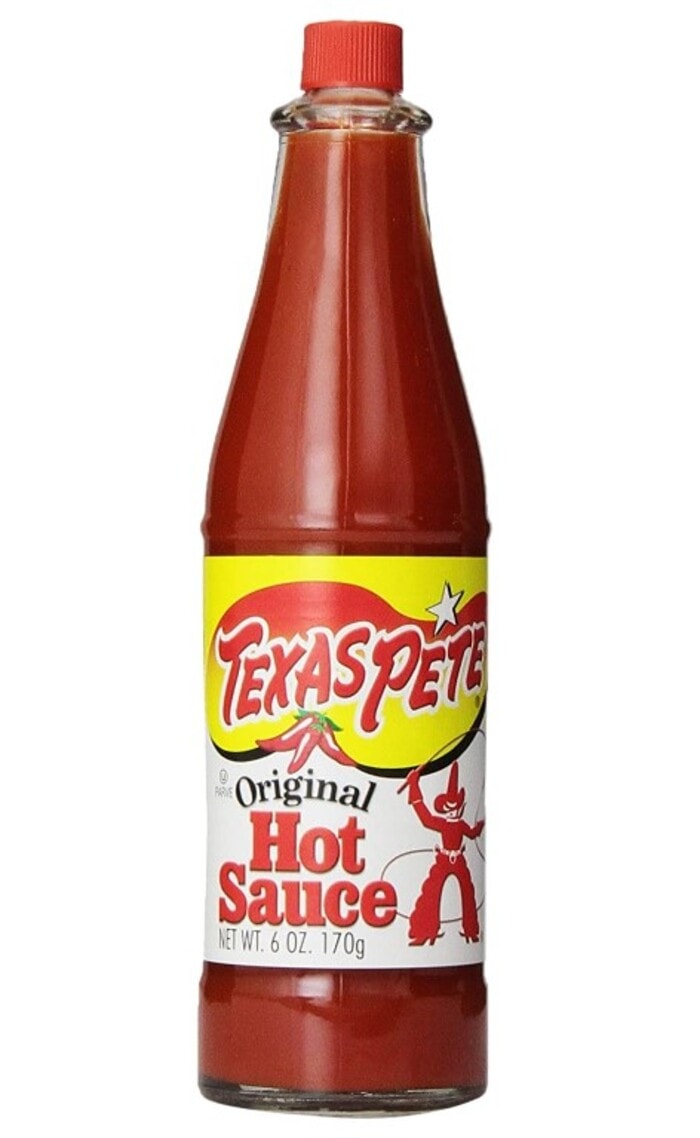 Available on Amazon.
7. Louisiana Hot Sauce
Amazon Review: "This sauce is perfect for a little tangy zing on anything. It is not thick, it has a watery consistency and goes great with fish, pork, chicken and in soup. It is not meant to be nor is it spicy."
We'd probably rank it higher if we were ranking "tangy zing" sauces,, but we're not. From the first whiff we could tell that it's heavy on the vinegar. The pepper list is a mystery, but traditional Louisana hot sauce uses cayenne. At the end of the day it's not bad, but with a mere 450 scoville units it's hardly "the perfect hot sauce." Not like you, Tabasco.
Scoville Level: 450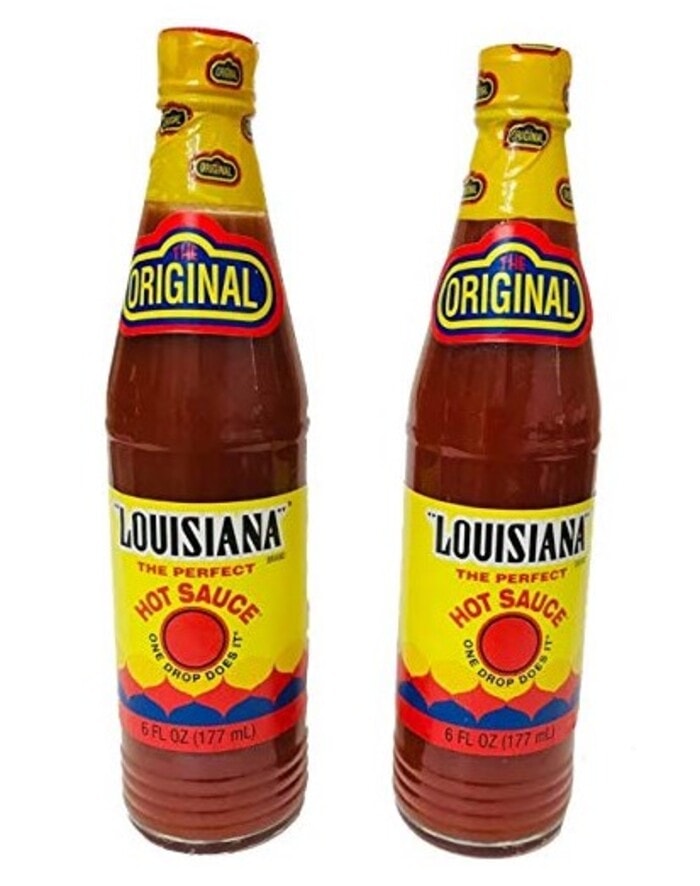 Available on Amazon.
8. Frank's Red Hot
Amazon Review: "It's a hot sauce (but not that hot), its a seasoning, its a taste addition to adjust dishes, its good in hot or cold dishes. But its more of a vinegary type of ingredient that adds an extra dimension to dishes, as a balancer and as a "rounder out" of flavors. It is not a super hot sauce but more of a compliment of the other ingredients."
Did a Frank's Red Hot bottle write that review? Because we'd need to slather our eggs with about a gallon of this cayenne pepper sauce to feel any real effect.
Scoville Level: 450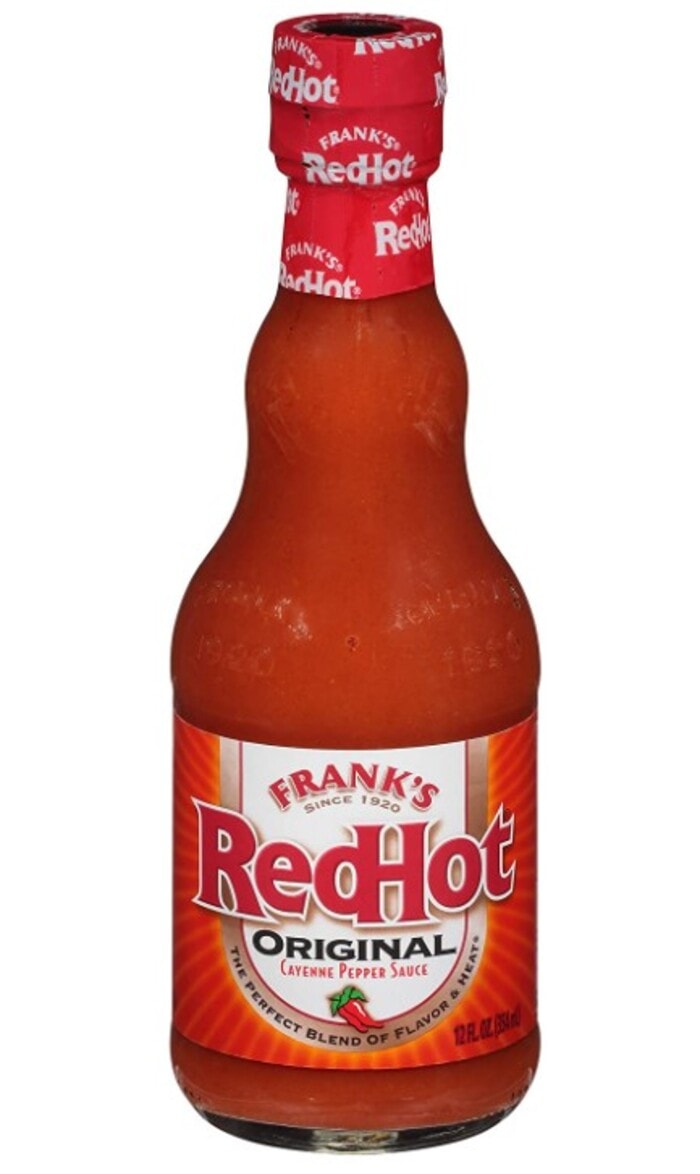 Available on Amazon.
9. Jersey Girl Masala Hot Sauce
Amazon Review: "I really really like that this hot sauce is made with sweet potatoes and with other healthful ingredients… Not too hot or too salty as I have found many to be."
We appreciate that there is a low sodium hot sauce out there, but after trying this sauce, we can confirm that we really like salt.
This hot sauce is made with habanero peppers, long hots, cherry b's, jalapenos, and other peppers. It smells complex and delicious, but it tastes a little flat, and at times, bitter. Like your emo cousin.
Scoville Level: Unknown, but moderate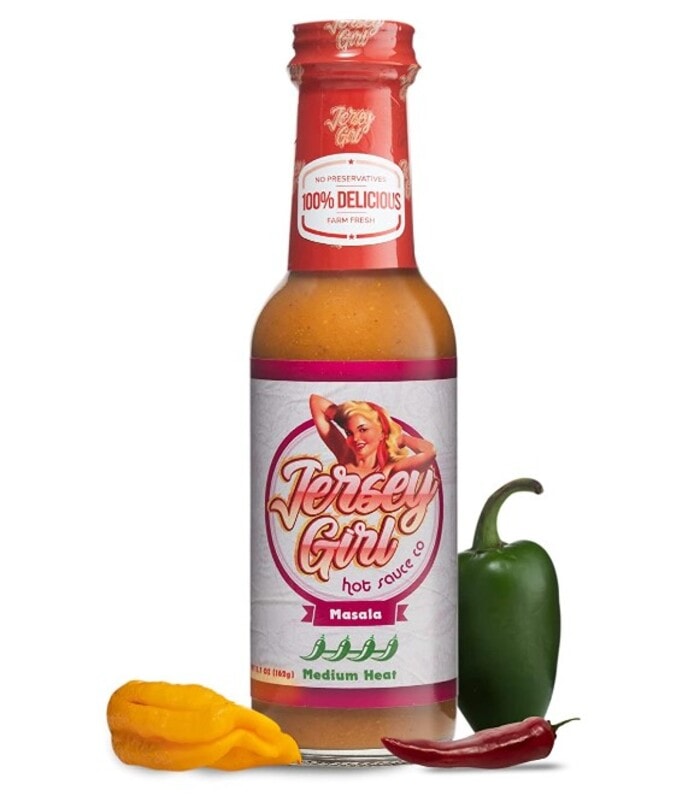 Available on Amazon.
10. Hot Ones The Last Dab: XXX
Amazon Review: "This thing needs to come with a dropper. Even just a little drop will heat things up. It doesn't have a flow control on the bottle so you have to be extra careful when pouring it out or else your gonna be in for a ride on the porcelain throne. Good luck out there."
There are a lot of reviews claiming it's not so bad, but this hot sauce one is the last sauce in the Hot Ones series and contains the world's hottest pepper, Pepper X, along with chocolate pepper X and peach pepper X. We'd like to know what those reviewers are trying to prove.
We managed to keep our composure, but were disappointed we couldn't find any of the flavor that was being talked about, because it was so spicy. Maybe one day we'll train our palates and be able to taste those flavors of mustard, ginger, coriander, and turmeric, but right now all we want is a tall glass of milk.
Scoville Level: 2,000,000+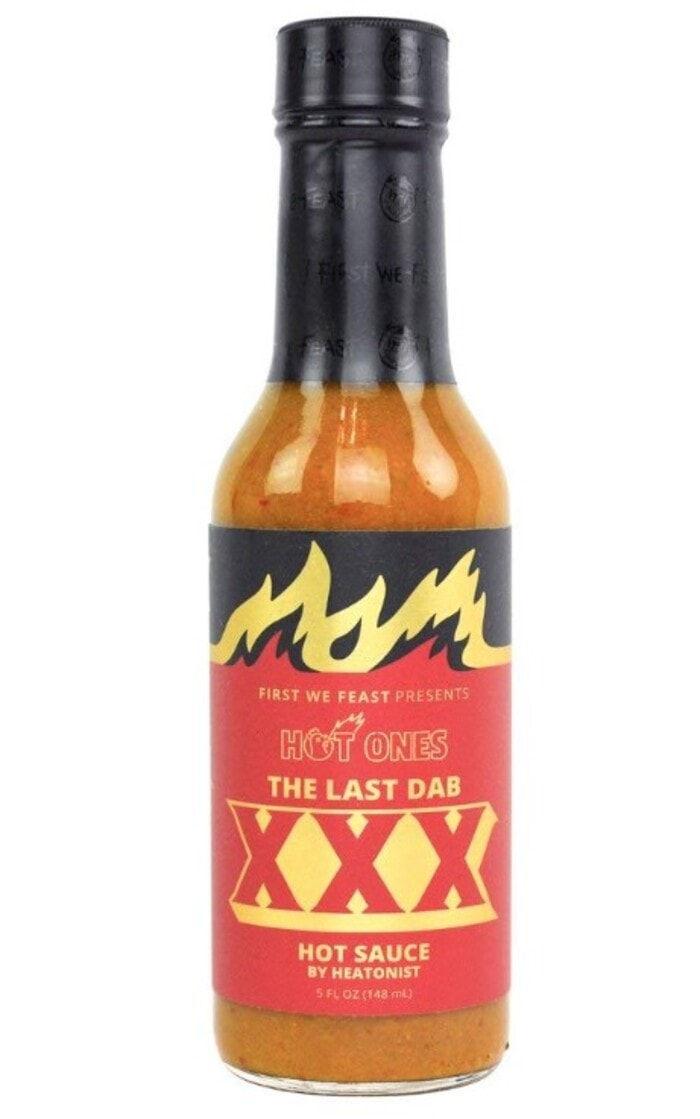 Available on Amazon.
11. Steve-O's Hot Sauce
Amazon Review: "Flavor and consistency is that of water with chili seeds in it. idk pretty disappointing it being Steve-O's hot sauce. That said it's a pretty funny label. definitely a good gag gift."
We thought the combination of garlic, habanero, and nala jolokia pepper would mean this hot sauce would taste like a spicier version of Trader Joe's Crunchy Chili Onion. But there isn't really enough flavor for the heat to be worth it. Unlike the sexy illustration of Steve-O on the front of the bottle.
Scoville Level: 700,000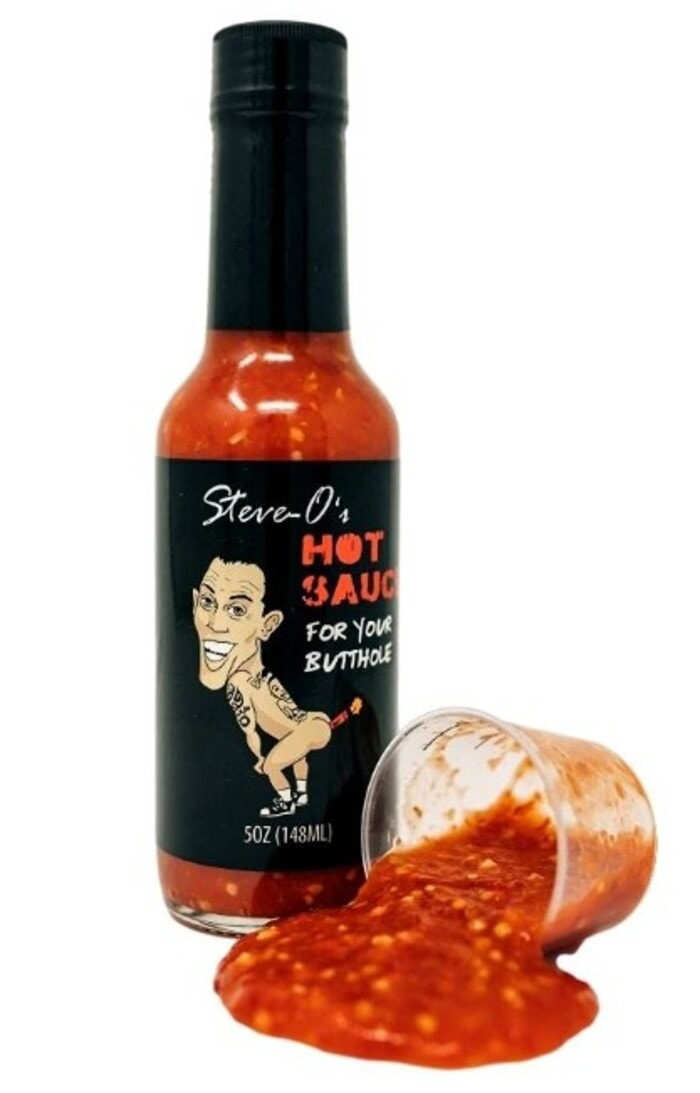 Available on Amazon.
12. Mike's Hot Honey
Amazon Review: "This honey has great flavor, but if you are expecting it to be spicy you will be disappointed. The spice is barely noticeable."
Look, this is a ranking of hot sauces, and no matter how good this is, it's a struggle to convince ourselves that this is in the running. It's delicious honey, but it's not hot. It's great on chicken, biscuits, tea, etc. You know, all the things that normal honey is good for.
Scoville Level: 450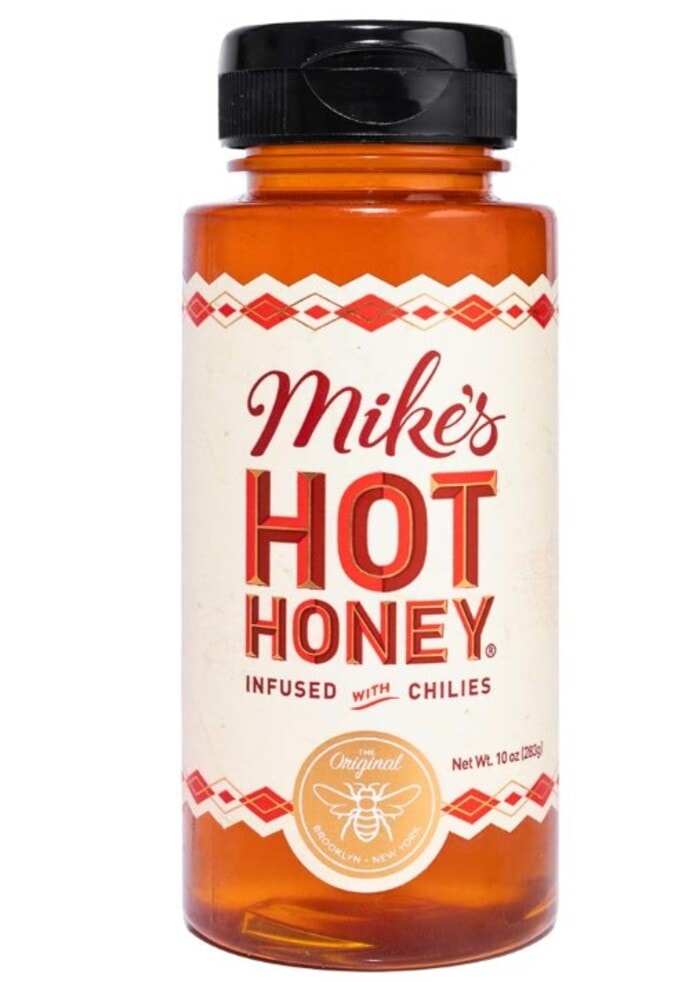 Available on Amazon.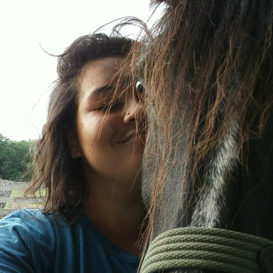 Latest posts by Hebba Gouda
(see all)