On top of providing the world with late night drunchies, Taco Bell now answers prayers. This past weekend, Doja Cat announced during her Coachella set that she has brought back the Mexican pizza. The announcement has taken those who love to live más by storm.
Doja Cat had previously hinted at the return in March with the Mexican Pizza jingle, but later stated the verse was part of her contract. This time, the return of the Mexican pizza is not a drill.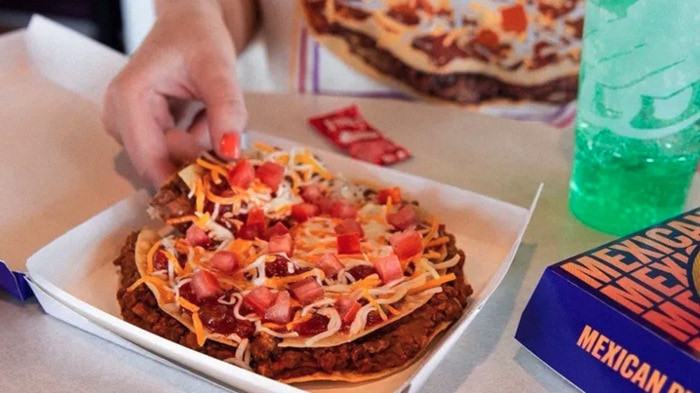 The Taco Bell favorite returns May 19th after being discontinued in November 2020.
Someone went as far as to create a Change.org petition for the fusion delicacy. The petition got over 150,000 responses – including a response from Taco Bell itself – rivaling Save the Turtle campaigns everywhere.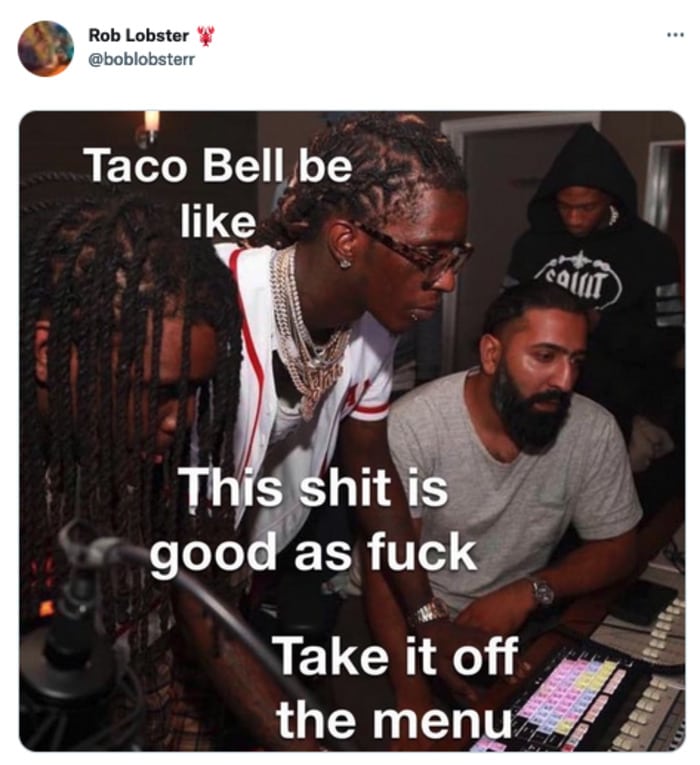 The organizer of the petition noted that the food item was loved by many, especially the South Asian community, stating, "Losing this item would not only be the loss of one of our favorite foods but a piece of our childhood and heritage as Indian Americans."
@tacobell Please Bring Back the Mexican Pizza pic.twitter.com/xesldwGrv6

— Brennin (@Bjmetz1) March 6, 2022
What Is Mexican Pizza?
The Taco Bell Mexican Pizza is made by sandwiching meat and/or beans between two crunchy tortillas, and topping it with cheese, red sauce, and chopped tomatoes.
Taco Bell originally introduced the pizza to the world in 1985 as the Pizzaz Pizza. It won the hearts of the masses quickly, considering it's the best hybrid we've seen since the liger.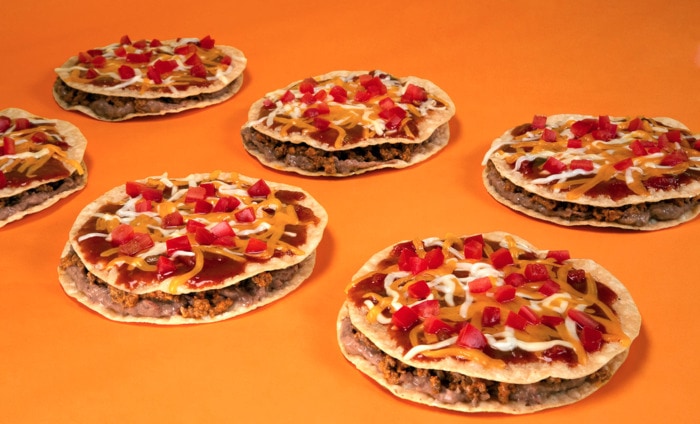 When Is It Returning?
The Mexican Pizza, which costs $4.49, will be back at Taco Bells across the country starting on May 19th. However, Taco Bell Rewards Members have early access on May 17th.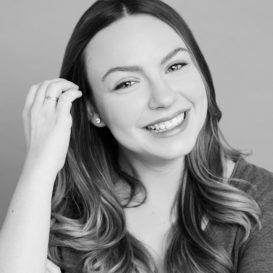 Latest posts by Katie Schindelheim
(see all)