If your New Year's resolutions involve eating more tacos, then you're in luck. And not just because they're tasty. Taco Bell just launched their first-ever subscription service with the Taco Lover's Pass. Or as we like to call it, "an easy excuse to end our resolution to cook at home more often."
Here are all the details on what the Taco Lover's Pass is, and everything that's included with the Taco Bell subscription. Hopefully some Tums are involved.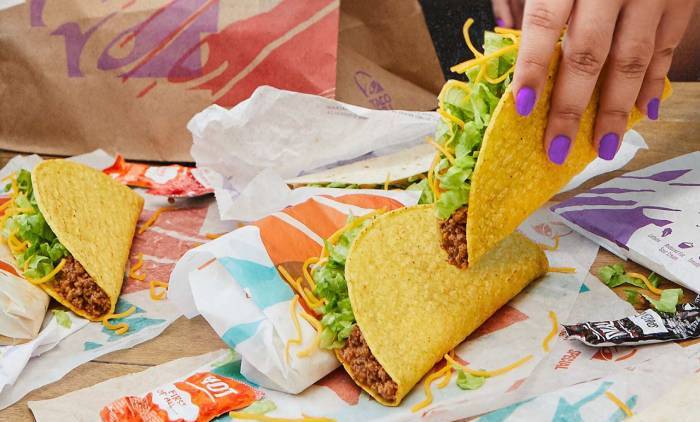 What Is the Taco Bell Taco Lover's Pass?
For just $10 a month, you get one free taco a day, for 30 consecutive days. There are seven tacos available in this subscription:
Crunchy Taco
Crunchy Taco Supreme
Soft Taco
Soft Taco Supreme
Spicy Potato Soft Taco
Doritos Locos Tacos
Doritos Locos Tacos Supreme
The only "catch" is that you have to be a Taco Bell Rewards member with the Taco Bell app. Once you buy the subscription, a new section in the app is unlocked where you can redeem the free tacos.
Call us a salmon, because we're sold hook, line, and burrito. Oh, wait, those aren't included.
Is it worth it?
If Taco Bell is the first location that Google Maps suggests when you walk out of the house, then yes, the Taco Bell subscription is probably worth it.
If you can't remember the last time you pulled through a Taco Bell and get gassy just thinking about their menu, may we suggest an article about Trader Joe's instead?
The cheapest taco on the Taco Lover's pass is $1.00 (that's the Spicy Potato Taco), so you would need to get 10 of those in a month to break even.
If you want to splurge at get the more expensive Doritos Locos Tacos Supreme at $2.69, you would only need to get four of those to make the subscription worth it.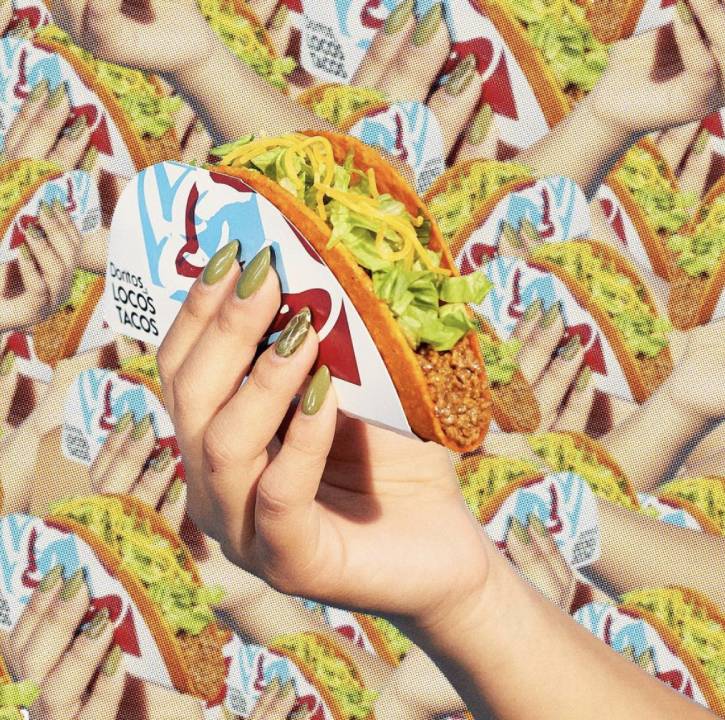 What else do I need to know about the Taco Bell subscription?
Make sure you don't abuse it before going on a long car ride? Otherwise, that's it! It's a simple new option that Taco Bell hopes will drum up some business, ideally at times other than 2AM on the way home from the bar.
And if you're wondering how on Earth Taco Bell expects to make a profit off of this – after all, eating 10 tacos a month sounds easier than binge watching the new season of Cheer – there are some brains behind this new deal.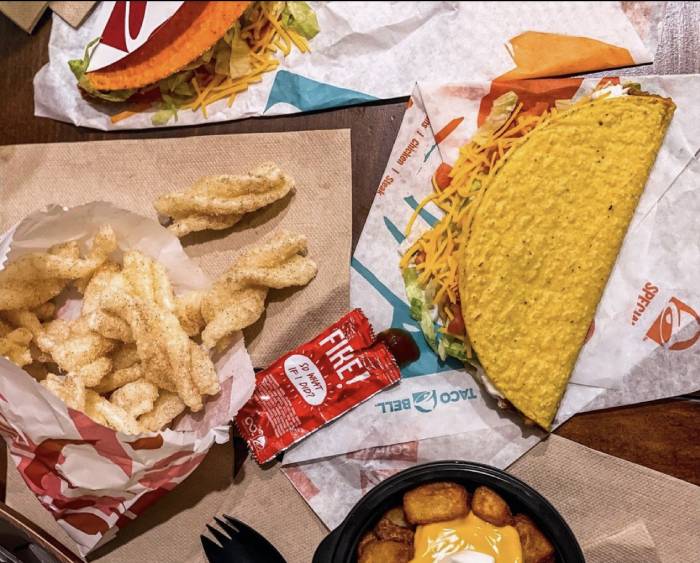 The implied assumption is that someone will pair their free taco with another purchase, be that a soft drink, those deceptively good Cinnamon Twists, or another taco.
That doesn't mean this is any less of a good deal. But when your bank asks if your credit card got stolen due to an increase of purchases at Taco Bell, you'll know how to respond.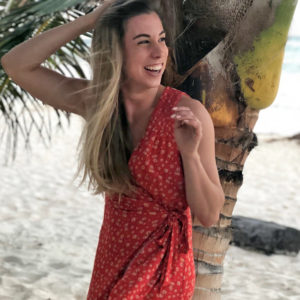 Latest posts by Hannah Rex
(see all)