Springtime is here, which means flowers are blooming, Easter bunnies are hopping, and allergies are thriving. It also means that Dunkin' Donuts is doing a little spring cleaning themselves with additions to their spring menu.
According to Markie Devo's Instagram, starting on April 27th, Dunkin' Donuts will be adding a Cornbread Donut, a Cake Batter Latte and more drinks that will usher us into late spring and summer.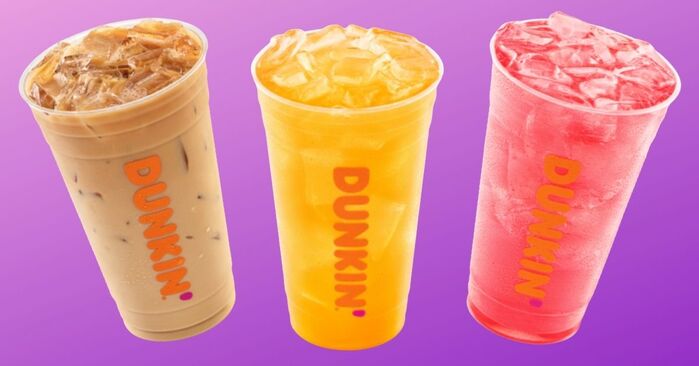 Dunkin' Donuts Spring Menu Items Coming April 27th
Mango Pineapple Dunkin' Refresher: We hope this drink carries us into our summer fantasy of lounging by the pool while Jonathan Bailey feeds us grapes.
Cake Batter Iced Signature Latte: We have a feeling this one tastes like all the joys of coffee and cake. There are no complaints here.
Tomato Pesto Grilled Cheese: Dunkin' is finally giving us the lunch option we deserve. And the breakfast option.
Butter Pecan Swirl: This is a twist on their classic iced coffee. We have to imagine it'll taste like a delicious pecan pie, especially if you chew on the ice for added crunch.
Sunrise Batch Iced Coffee: According to Dunkin', this is a medium roast featuring notes of cocoa, tangy sweetness, and toasted nuts.
Lemonade and Dunkin' Lemonade Refreshers: Nothing says summer like sipping on a fresh cold lemonade. Just don't forget the SPF, which the FDA recommends not drinking.
Cornbread Donut and Munchkins Donut Hole Treats: Jury's out on how this one will stack up against the other Dunkin' Donuts flavors, but we'd be lying if we said we weren't hopeful. And willing to be taste-testers.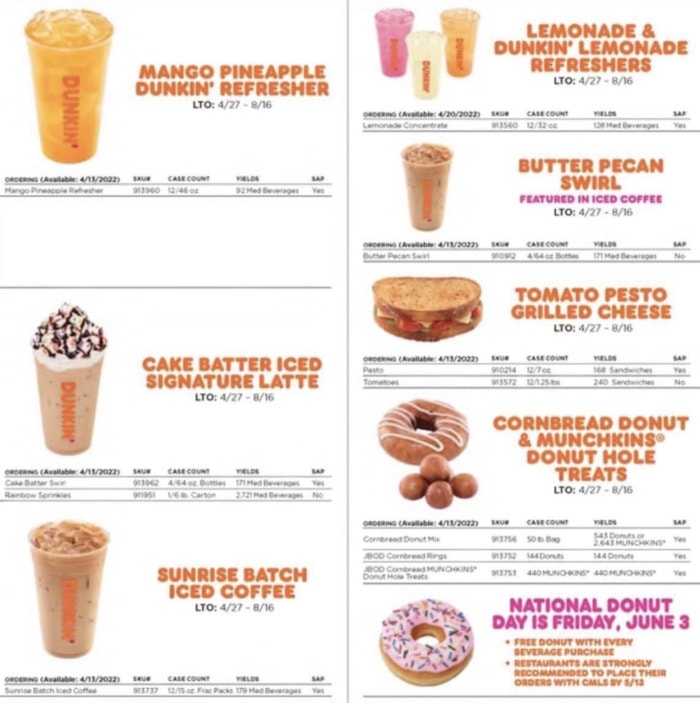 Items Leaving the Dunkin' Menu
Unfortunately with some good news, there comes some bad. They will be removing some items from the menu as well. Here's what's going:
Salted Caramel Syrup
Salted Caramel Cold Foam
Irish Creme Swirl
Dunkaccino (Permanently)
Oreo Hot Chocolate (Permanently)
Mint Hot Chocolate (Permanently)
Vanilla Spice (Permanently)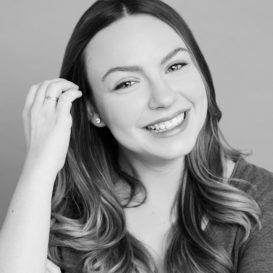 Latest posts by Katie Schindelheim
(see all)