To doughnut or not to donut? That is truly the question.
We've got doughnuts on our minds lately, and not just because they're the most perfect fried balls that we've ever put into our mouth. Today, we're not just thinking about eating them though, we're thinking about spelling.
Buckle up folks, we're about to go for a wild ride on the etymology train. And, please keep your hands and feet inside the car this time. We don't want to have to clean up the track again.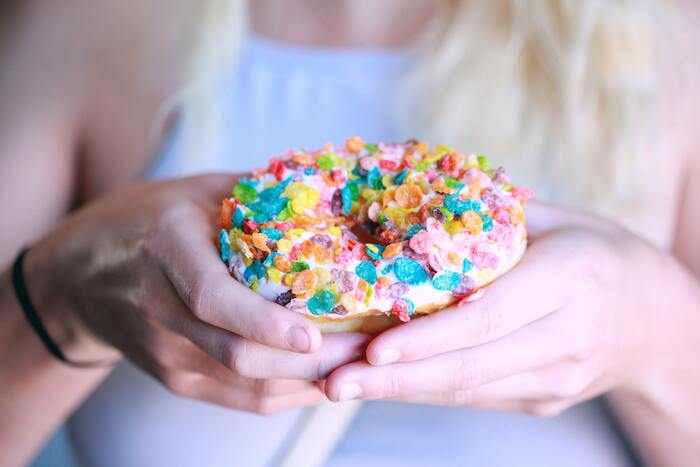 Doughnut or Donut: What's the Correct Spelling?
The actual word doughnut first appeared in the 1700's with the original spelling 'donote,' because, we don't know, English?
The variant spelling of donut was used towards the end of the 19th century, but it didn't catch on until the 20th century when food chain Dunkin' Donuts opened.
For some reason, Americans weren't satisfied with the spelling and shortened it to "donut" in the late 1800's. This is a classic case of phonetic-based spelling reform. That mouthful of words refers to spelling words according to the way that they sound, hence the simpler 'donut' spelling.
Noah Webster, aka Mr. Dictionary, was all about phonetic-based spelling reform, and changed many of the words we use today to simpler words (for example, he removed the 'u' from words like 'humour' and dropped the 'k' from words like 'publick'). Take that, Brits!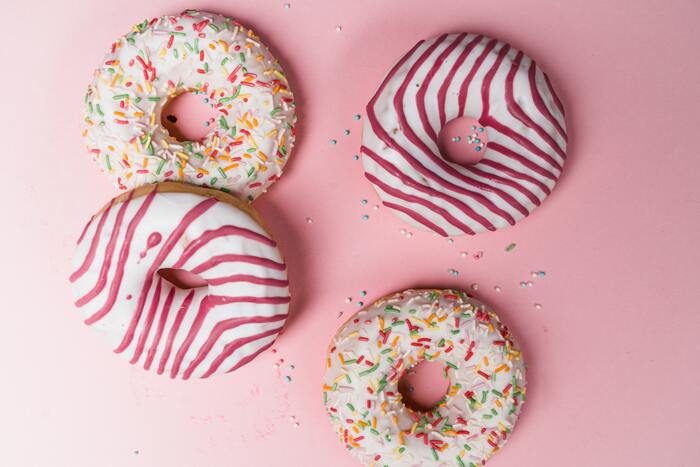 Because of this, it's not a surprise that he also included 'donut' as a spelling variation in the American dictionary. The Oxford English Dictionary followed suit, and also lists both 'doughnut' and 'donut.'
'Donut' saw a boom in popularity once Dunkin' Donuts opened its doors in 1950, but mostly in the United States.
Donut is now the spelling often used by donut shops and bakeries (and National Donut Day!), but there's no real reason why, other than it's possible that Americans preferred the shorter spelling. The Brits, however, had zero interest in the new donut spelling, and continue to use 'doughnut' instead.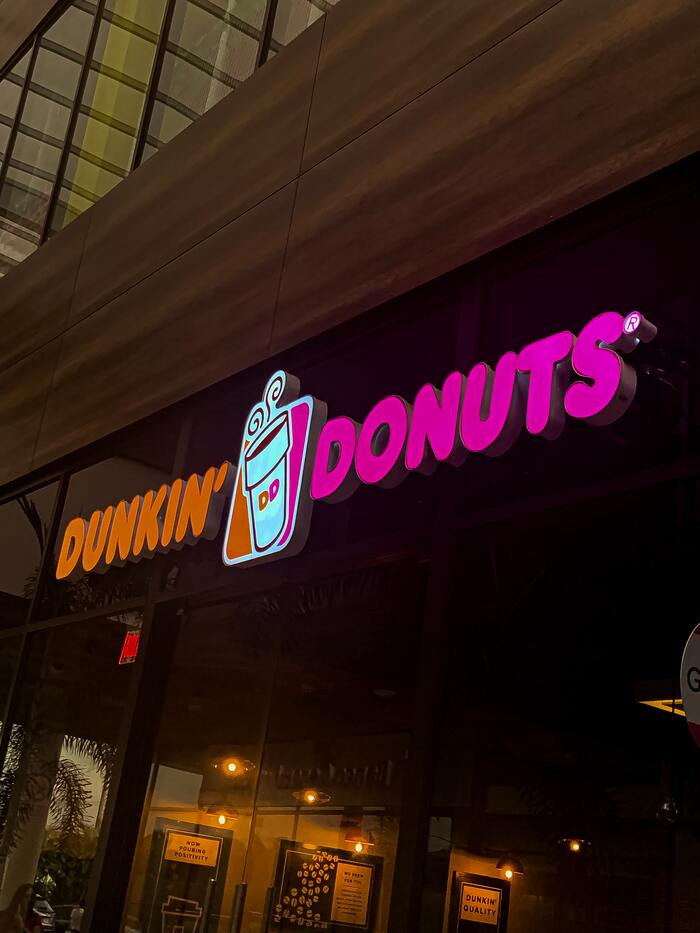 The 'doughnut' spelling still reigns king in the rest of the world, and is the preferred version most often used in publications and recommended by style guides like the AP Style Book. So when in doubt, add that 'ugh.'
Whatever you do, just be sure to spell it correctly on whichever day you choose to celebrate these delicious treats. National Donut Day takes place on the first Friday of every June, and National Doughnut Day, that's celebrated on November 5th.
Ultimately, both spellings are correct. The one you should use really just depends on your audience, or on how many letters you feel like writing.

Where Did the Word Doughnut Come From?
Dutch Settlers supposedly introduced doughnuts to the United States when they arrived in New Amsterdam (now Manhattan) in the early 1600's. Their version of the popular sweets fried in pig's fat were called 'olykoeks,' which translates to 'oily cakes.'
But, how did we get to doughnuts from olykoeks?
'Dough' means a 'mass of flour or meal moistened and mixed for baking,' and comes from the Middle English word 'dogh' and Old English 'dag'. So, the first half of the word makes sense, since a doughnut is essentially a delicious ball of fried dough.
But what about 'nut'? Some liken a lump of dough to a nut. Another possibility comes from Elizabeth Gregory. She fried pieces of dough that her son, Captain Hansen Gregory, could take to feed his crew on long expeditions, and put actual hazelnuts or walnuts in them. This, in our opinion, is a much more plausible explanation.
Reportedly, the Captain is responsible for where the hole in donuts comes from. One story claims it was to help them cook evenly, another says he simply hated the nuts and poked them out. And another claims it was to make them easier to digest.
The most exciting story suggests that the captain had trouble steering his ship and holding his doughnut at the same time. (We've all been there.) So, he stuck it on the wheel to keep it safe, thus creating a hole in the center. Since we don't have a time machine, we can only guess, but our money's definitely on the last one!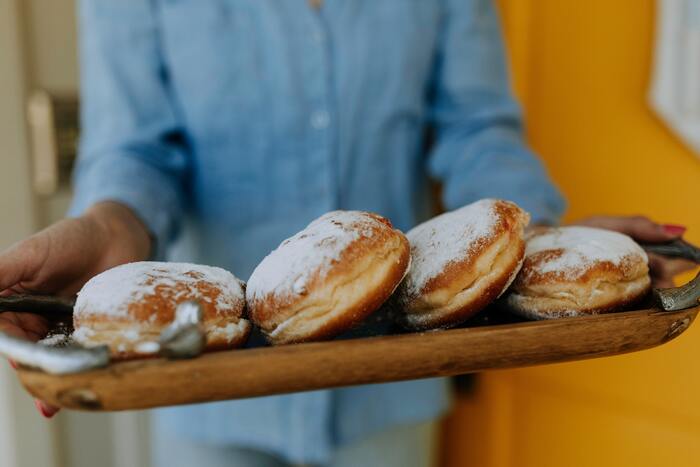 What Are Some Other Words for 'Doughnut'?
Cruller: A lengthy, twisted doughnut made of rich dough, usually either rectangular or circular in shape that tastes just as delicious as it sounds.
Danish: Dough with yummy fillings, like cream, fruit, nuts, cheese, or custard. Our mouths are watering already!
Sinker: This is just another word for doughnut that was first used in the 1870's. We've never heard it before, but we'll take it!
Long John: A long, rectangular-shaped doughnut that's often filled with jelly or custard and frosted on top. Um, please excuse us while we run to the nearest doughnut shop.
Doughnut Holes: Bite-sized balls of dough that are fried and covered in sugar. Sign us up!
Sweet Roll: A general name for a doughnut.
Beignet: Square-shaped portions of dough that are fried and covered in powdered sugar. These French doughnuts are popular in New Orleans, and in our stomachs.
Fritter: A fried, irregularly-shaped ball of dough often covered with a glaze of absolute deliciousness.
Twist: These doughnuts are pretty much exactly what the name suggests – a twisted piece of fried dough, covered in sugar and/or frosting. They're also exactly as good as they sound.
Latest posts by Kelsey Frey
(see all)