Look, we love a good sandwich. (All you hot dog is a sandwich people, please sit down. Now is not the time.). We're especially partial to over-the-top ones like the Godmother at Bay Cities in Los Angeles. But, Arby's, well, Arby's Meat Mountain Sandwich might have gone too far.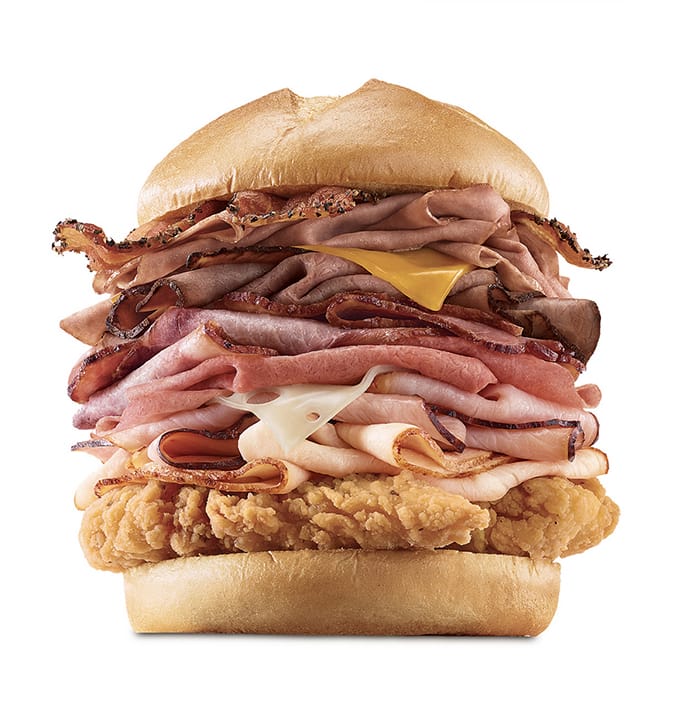 The Mountain Meat Sandwich is a veritable mountain of meat that looks like it was made by a guy at Katz's Deli who drank 12 shots of espresso and got carried away with the meat slicer.
Not to mention that the only creatures with a mouth large enough to eat this sandwich are snakes and ventriloquist dummies, so that must have been some fun focus group testing.
The sandwich as actually been around for decades on the secret menu, but got the Twitter spotlight after someone posted a comparison photo of what they ordered vs what they got. So, we gathered some funny tweets roasting the fast food company's menu item below.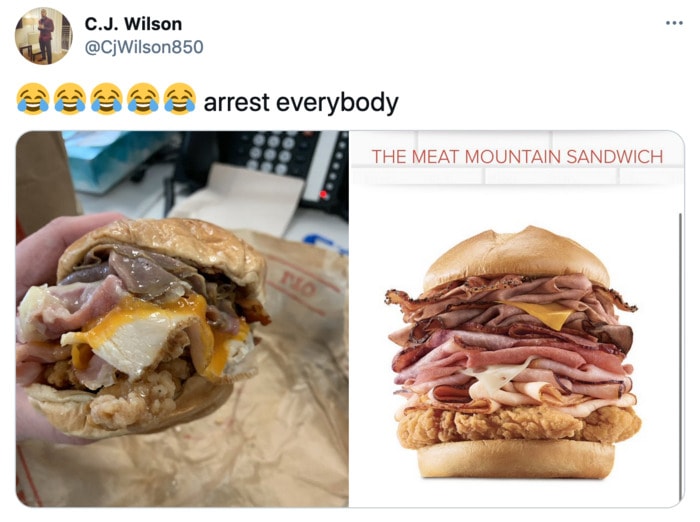 WTF is the Mountain Meat Sandwich?
According to a franchisee of Arby's, the $10 secret menu item is "​The biggest sandwich Arby's has ever sold. Stacked ridiculously high with almost all the meats. Two chicken tenders, slices of roast turkey, pit-smoked ham, corned beef, 13-hour smoked brisket, USDA-choice Angus steak, roast beef, and pepper bacon. There's also cheddar and swiss cheese somewhere in there."
If your sandwich is so big you lose the cheese, that should be a sign it's too big. Also, there's reportedly now a fish fillet in there too. Because if there's one thing we want, it's fish and cheese together.
How Many Calories are in the Arby's Mountain Meat Sandwich?
Consumerist estimated that there are 1030 calories in the Mountain Meat Sandwich. To which we say, that cannot possibly be correct. There are appetizers at Cheesecake Factory with more calories. And in most burgers from Jack in the Box and Carl's Jr.
Funny Tweets About Arby's Sandwich
1. Cat's officially out of the bag.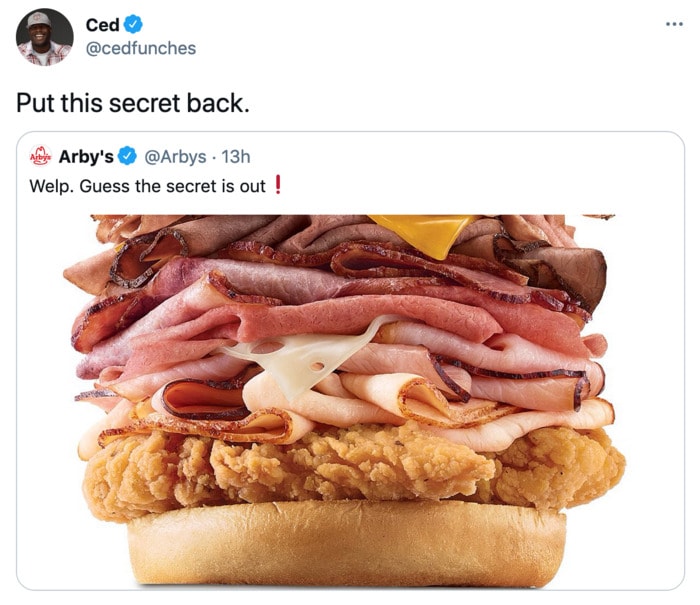 2. Are we talking eras or eons here, Jon?
3. Spongebob's sandwiches might not be the best inspiration. Just a thought.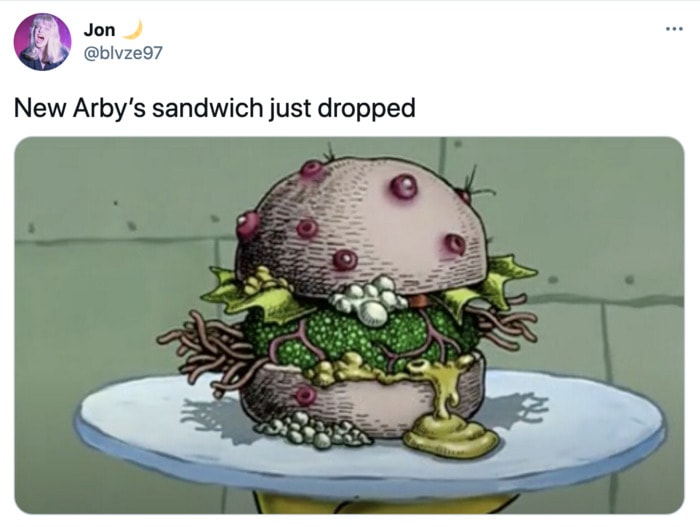 4. :takes another bite:
Your stomach after eating "Meat Mountain" from Arby's pic.twitter.com/2WuaIWAhs3

— ً (@deve1oper) February 20, 2021
5. No. Just no.

6. It's not?

7. All the people jumping to Arby's defense like

8. It woke up like this.
Arby's ads vs
Arby's food pic.twitter.com/uqDv5lHBDz

—
Mac McCann (@MacMcCannTX) February
20, 2021
9. At least it's better than a Chestburster?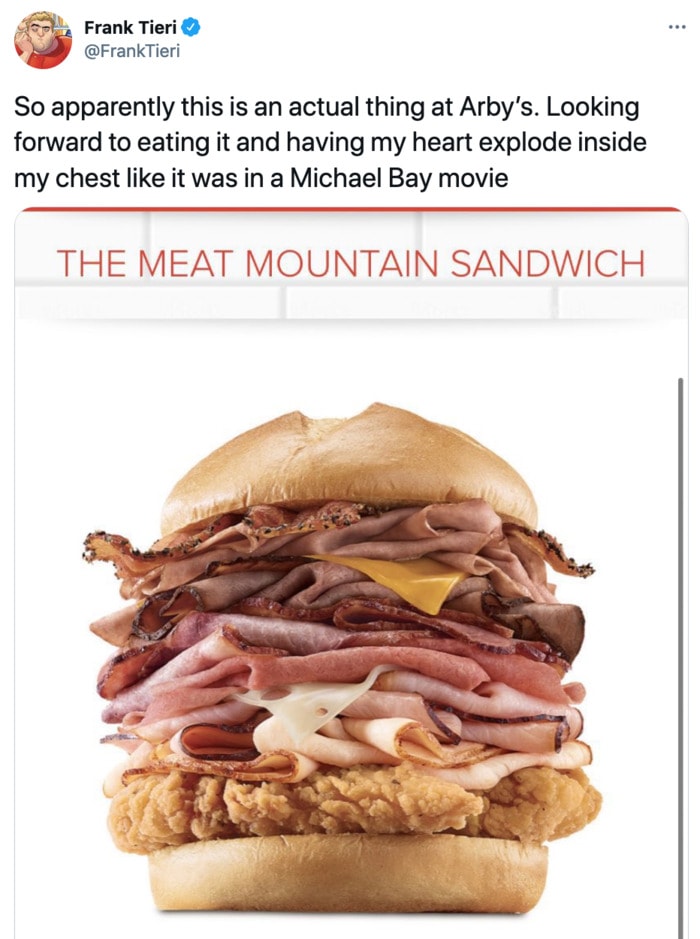 10. There you have it.
It's
real.

— Arby's (@Arbys) February
20, 2021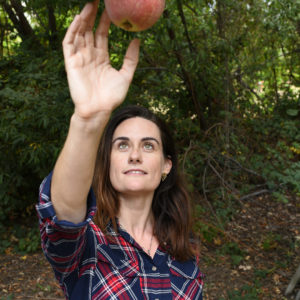 Latest posts by Rebecca Swanner
(see all)