You're in the frozen aisle with colorful containers of ice cream stacked behind frosted glass stretched out before you. But what to choose? You could pick one of every tub. Or, you could use our guide of the 15 of the most popular ice cream brands ranked worst to best to help you decide.
And honestly, "worst" is relative. All of these dessert options are still pretty good for a Friday night when you want to brain freeze the week out of your head. Sorry, froyo.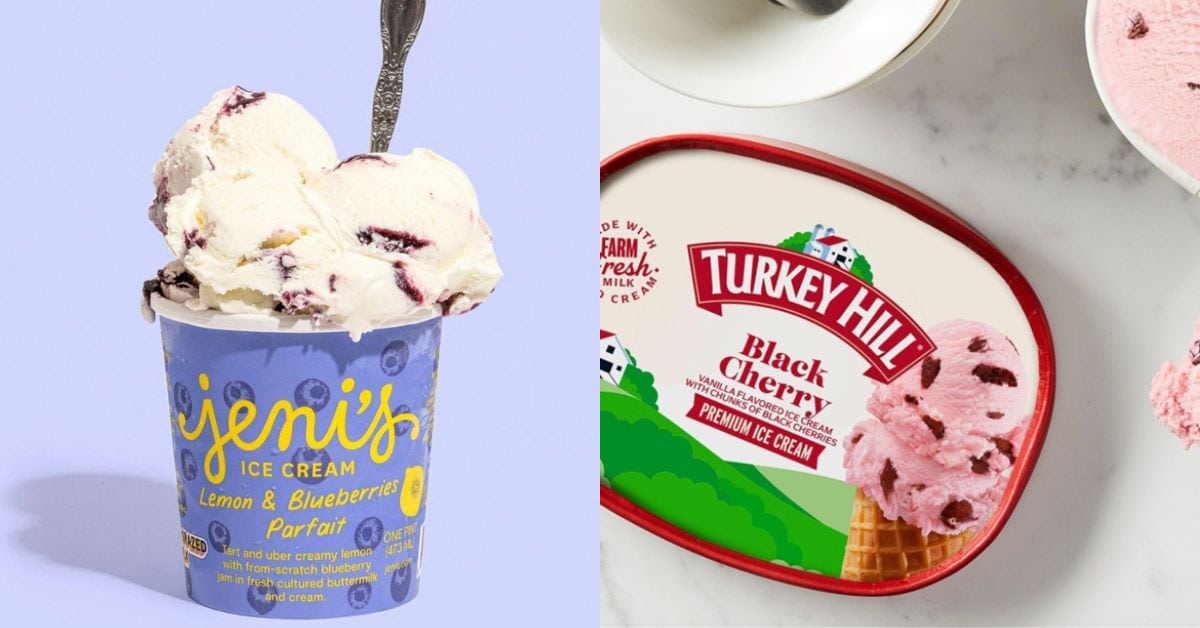 Now, as far as process, we're going for an overall vibe here. We're not getting into the weeds on the best flavors, per se. But rather which of these brands are tried, true, and reliable. Which ones will consistently give you a good scoop? Which ones will make you wonder how you hit the bottom so quickly? Of the carton, of course. Not your life.
So, without further ado, here's our ranking of the biggest ice cream brands.
The 15 Biggest Ice Cream Brands Ranked, Worst to Best
15. Halo Top
A pint of Halo Top is just not what we want when we're craving ice cream. We get it, it's a low-calorie option (about 280 to 380 calories per pint), but if you're going for ice cream, just go for it, babes!
Halo Top is a high protein ice cream option, and it could be a good choice if you're trying to hit calorie goals. But otherwise, leave it on the shelf with the Muscle Milk.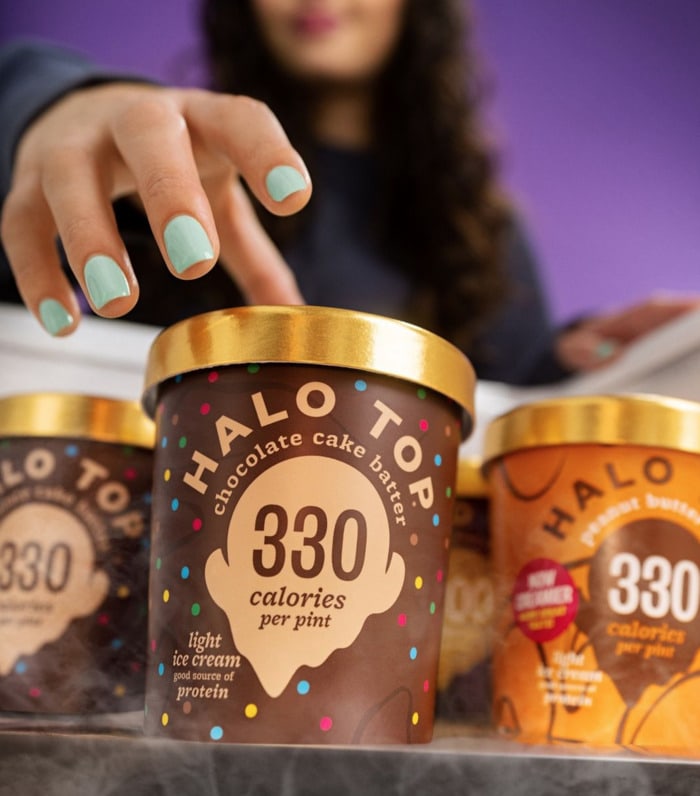 14. Baskin Robbins
We'll give some points for the flavor variety: what started as 31 flavors – one for each day of the month – has grown into more than 1,400.
Thing is, though, the texture just doesn't hold up. If you're getting a scoop from an actual Baskin Robbins it's a different story. But what you'd find in a grocery store doesn't make the cut. It's like Sprite from McDonald's vs Sprite from a van. IYKYK.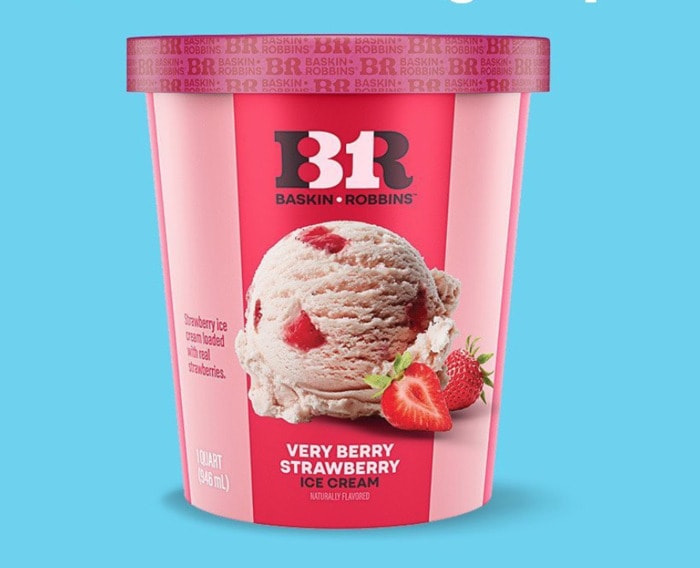 13. Blue Bunny
Founded in 1935, this ice cream brand has definitely improved over the years. Amazon reviewers rate this ice cream brand 4.5 out of 5, but there's a distinct theme of flavors tasting artificial.
For example, one person wrote: "I thought I was getting vanilla bean ice cream not vanilla bean FLAVOR." And here we were hoping it'd be Vanilla Ice.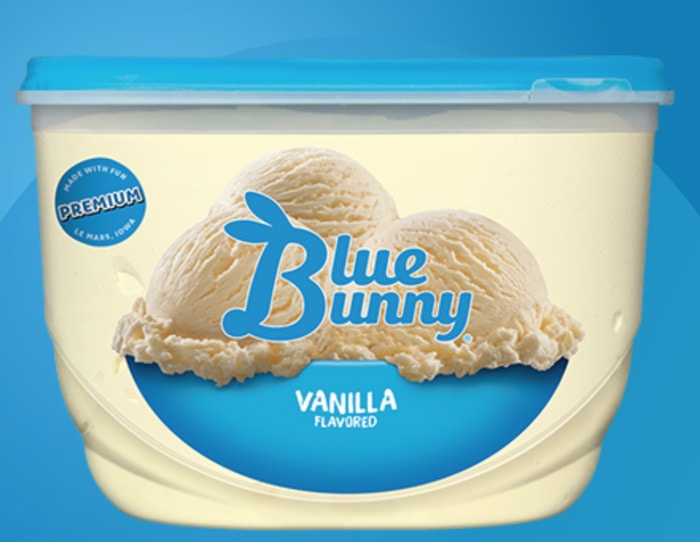 12. Blue Bell
Blue Bell ice cream has been ranked last, or very close to it, in many a list of ice cream brands ranked. But is also a beloved, nostalgic treat for Texans and midwesterners.
Pros: it has high online rankings and lots of cool flavors (like Peachy Peach and Oatmeal Cream Pie). Cons: it's pricey and has artificial ingredients. One reviewer on Influenster also said it separates when it melts. Kind of like what we imagine Austin wants to do from the rest of the state.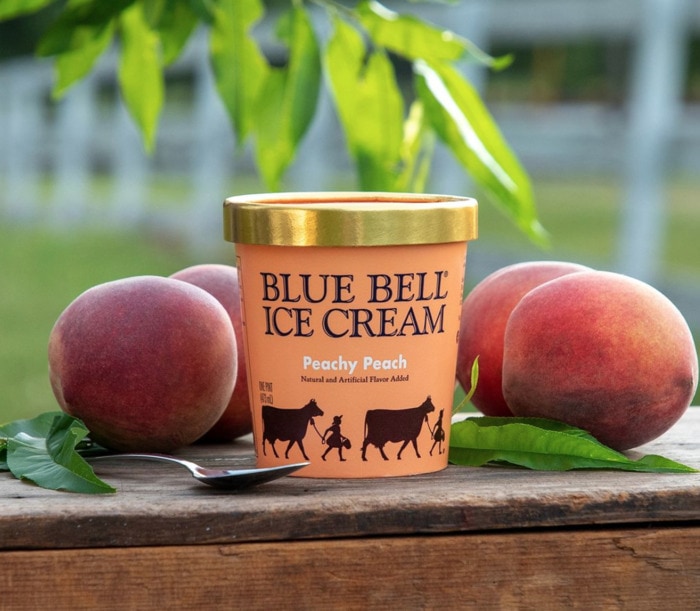 11. Edy's/Dreyer's
One brand, two names. This brand is historically important because it originated flavors like Rocky Road and Cookies & Cream. Einstein, you had some great ideas, but these flavors take the cake. Err…bowl?
Though it's not as creamy as we'd like, it's pretty yummy and beats out other brands so far. Despite the confusing naming, they're worthy of praise for having the idea to combine chocolate, marshmallows, and nuts.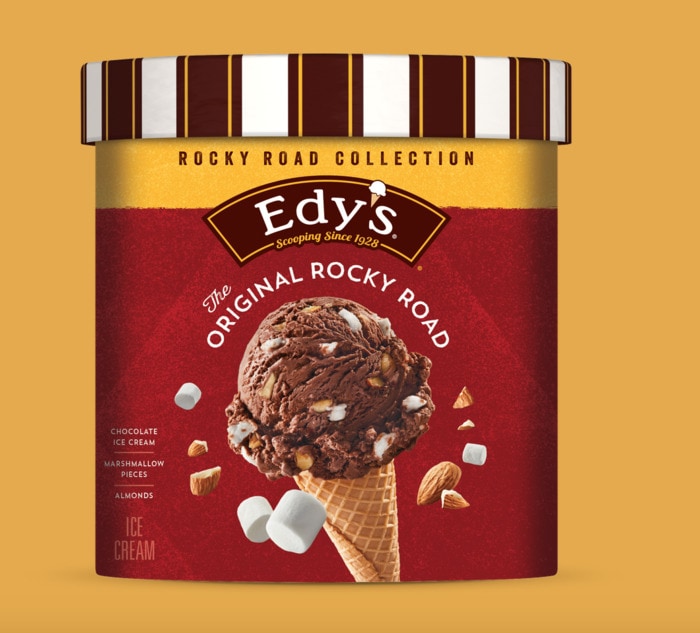 10. Friendly's
Is it good, or is it nostalgic? Although the ingredients aren't the most wholesome or natural, Friendly's ice cream will certainly do in a pinch. It's also super affordable, so if you're throwing an ice cream sundae party grab a few pints of this old amigo. Clown cones for everyone! (And an extra one for us, please.)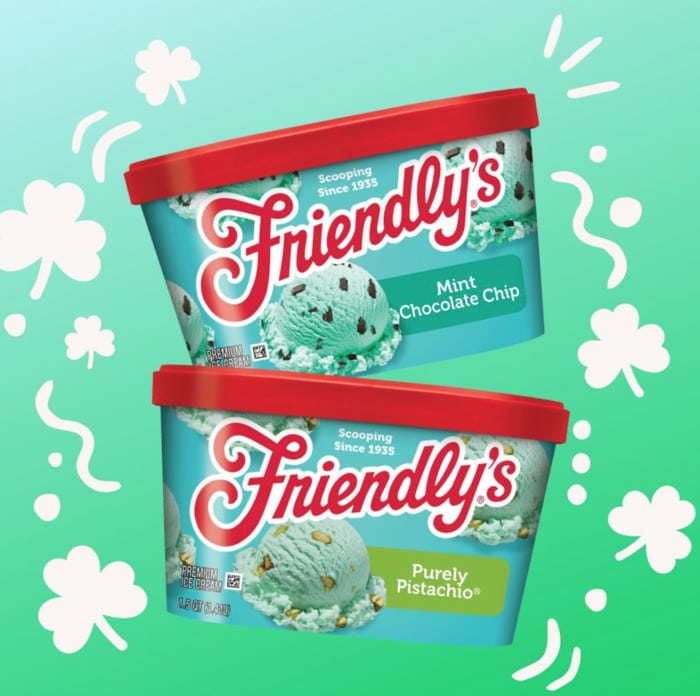 9. Turkey Hill
Turkey Hill lands in the bottom half of our list due to its inconsistency. Some flavors ace the assignment (Simply Natural Vanilla Bean is the queen of the cool kids), while their classic vanilla just isn't as good.
It's a "buy at your own risk" situation, but we don't mind living on the edge sometimes. As long as there are no sharks at the bottom of that cliff.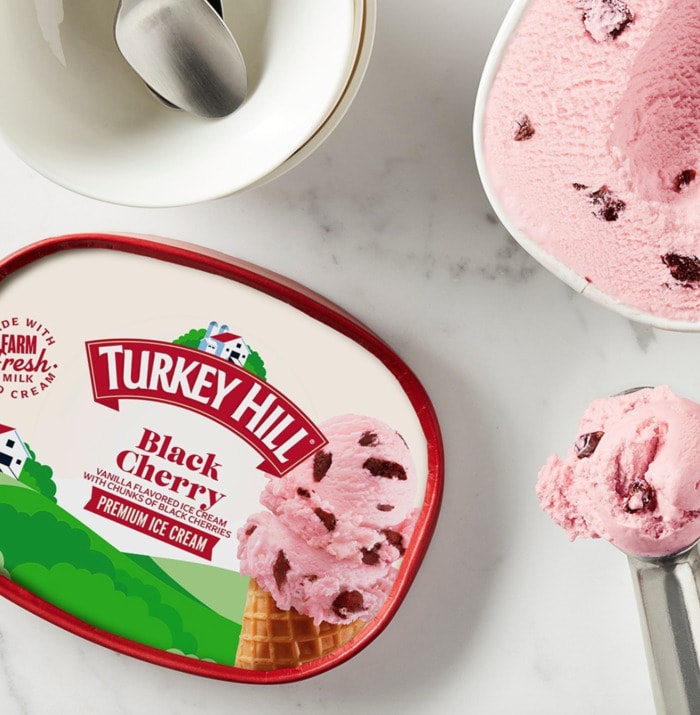 8. Breyer's
Breyer's barely beats out Turkey Hill, and comes in at spot #8 for the same reason: it's as inconsistent as our ability to spell "inconsistent" correctly on the first try.
Some flavors rock. Chocolate Pretzel Swirl could leave us on Read and we'd still send it memes every day. And then some flavors aren't even ice cream. Yep, their Extra Creamy Vanilla is technically a "frozen dairy dessert." It's a good fallback, but let's keep climbing shall we?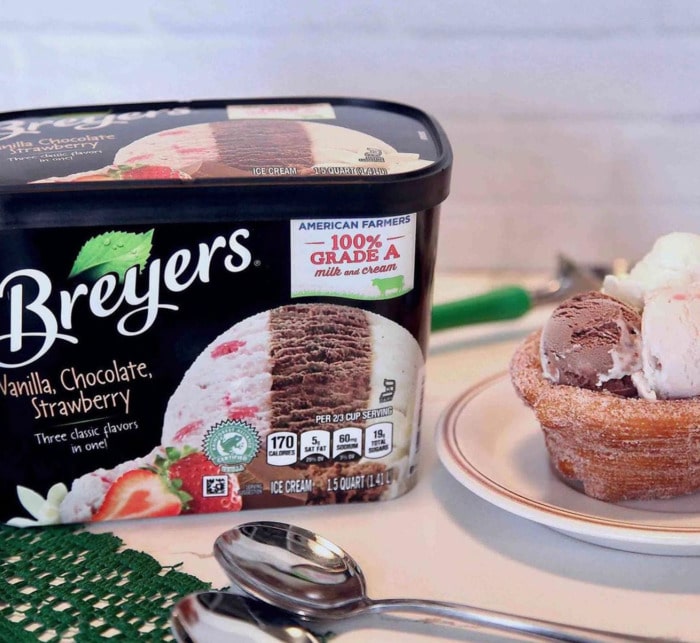 7. Hood
Simple, classic, good quality ice cream. The flavors are kind of been-there-done-that (Cherry Vanilla, Butter Pecan…you get it). But it's like your tried-and-true coffee order: always there when you need it, but sometimes you'd prefer trying a new Frappuccino. Yes we would like extra whip cream, thank you.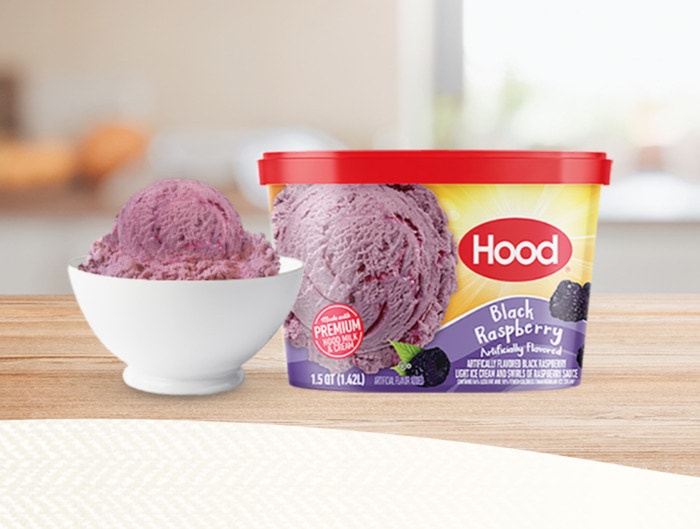 6. Magnum
All of their flavors include chocolate, so it's perfect for, well…literally any occasion. You have to work for this pint, though, since each is covered in a layer of chocolate you have to crack to get into.
But just like getting a stomach ache after lactose intolerant people eat ice cream, it's totally worth it. The base is light and creamy, and did we mention the chocolate? Because there's chocolate!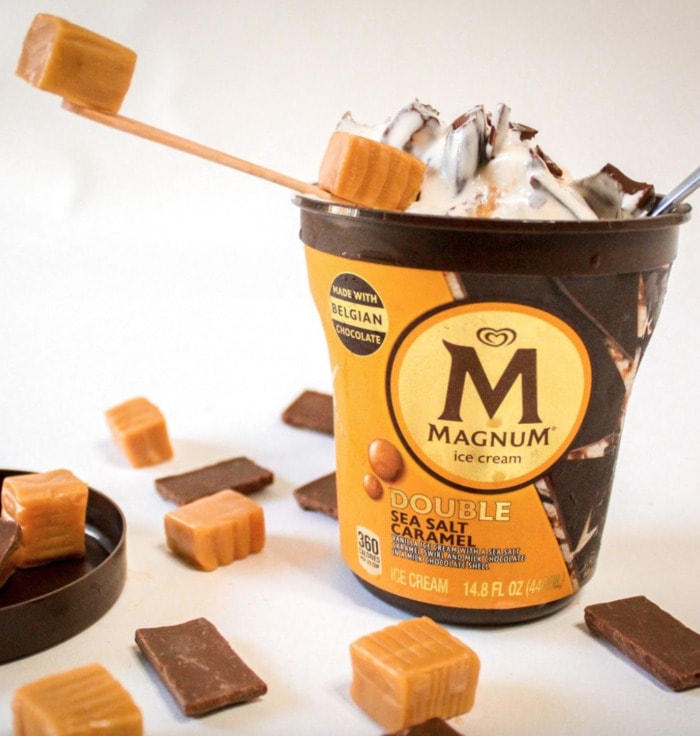 5. Häagen-Daz
This iconic ice cream brand is iconic for a reason. Well, other than its fun name with the little dots over the "a." Almost everything that Häagen-Daz makes is uber reliable. It's creamy, thick, and just darn delicious.
With flavors like Bourbon Vanilla Bean Truffle and Coffee Chocolate Brownie, it's an awesome go-to and a freezer staple. Assuming you don't eat it all right away.

4. Tillamook
Tillamook ice cream is creamy as heck, and the brand includes tons of fun flavors, like Campfire Peanut Butter Cup and Marionberry Pie. This brand also makes frozen custards, which are somehow even creamier.
Though it's not as highly reviewed on Amazon, we still think it belongs in the top tier. Plus they come in pretty big tubs, and we say the more the merrier! Except for sharing. Get your own, please.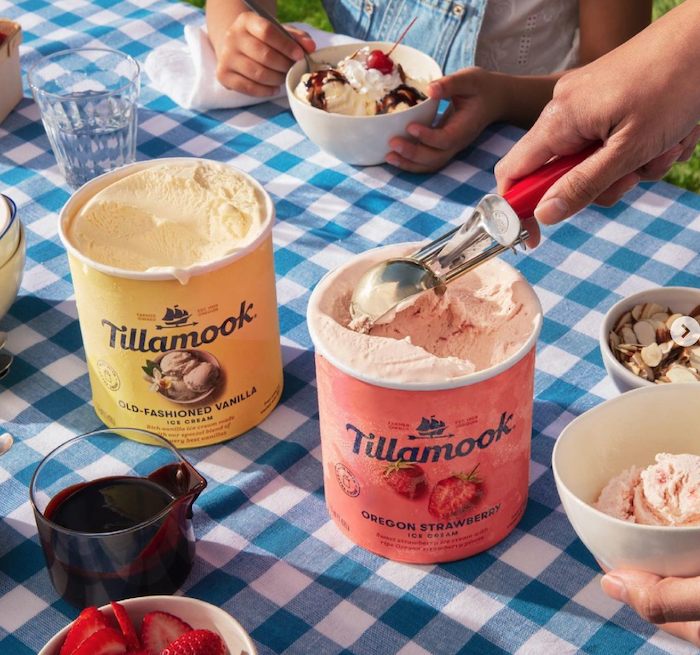 3. Ben & Jerry's
Here's the thing: no one does flavors and fillings like Ben & Jerry's. If you haven't cried over a pint of Phish Food, are you even human? Looking at you, ChatGPT.
This ice cream brand has variety, quality, and weird celebrity partnerships with the likes of Jimmy Fallon (The Tonight Dough) and Chance The Rapper (Mint Chocolate Chance). We're sure our collab is coming any day now…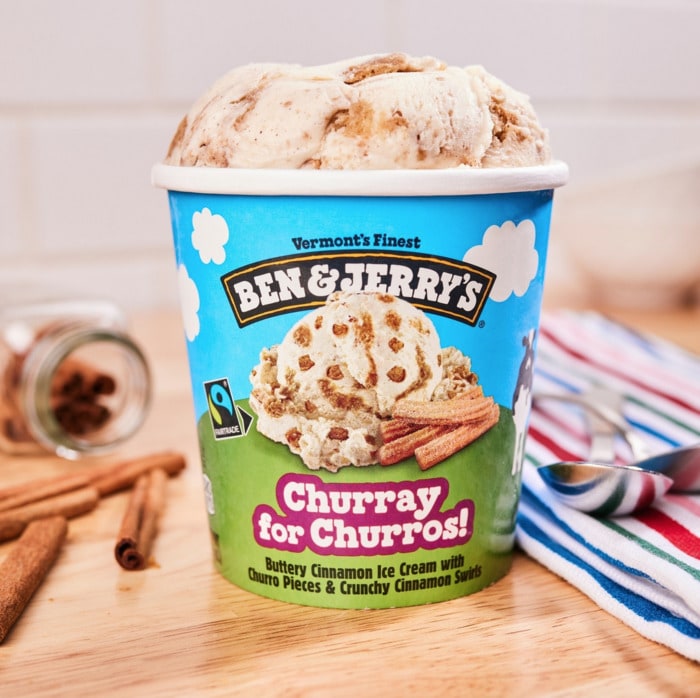 2. Van Leeuwen's
Rich and creamy, Van Leeuwen's is ice cream royalty. Made with real, simple ingredients, this ice cream brand has classic flavors as well as inventive creations, like Buttermilk Berry Cornbread, Honeycomb, Churros & Fudge, and even Kraft Macaroni & Cheese. Why? Because they can. (okay, we're not sure about that one…).
It's a little pricey, but it's absolutely worth it. If only to eat it with your pinky up.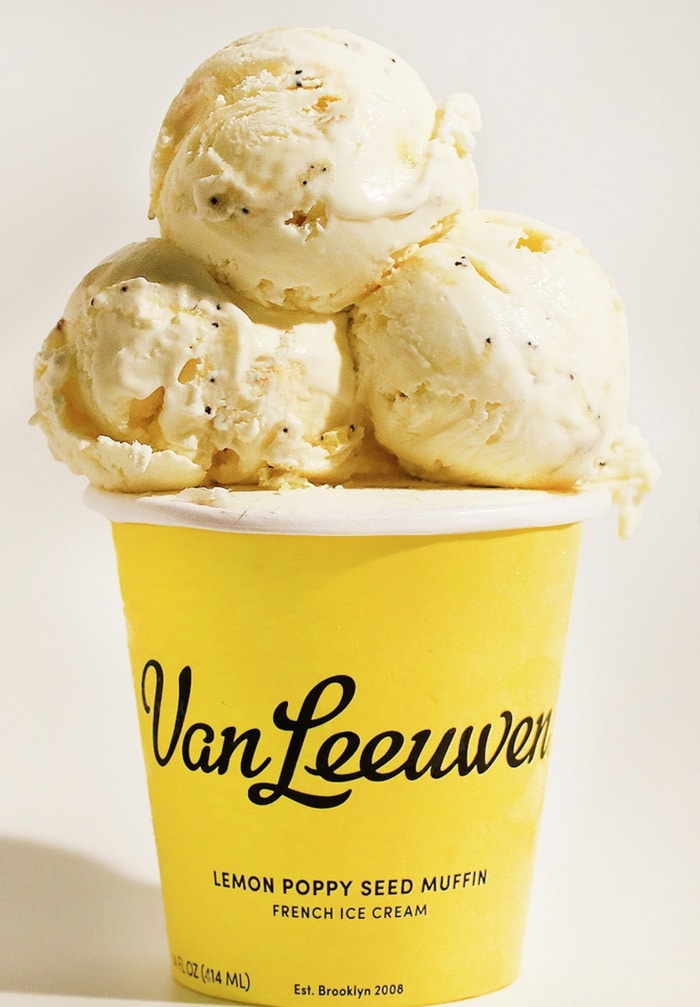 1. Jeni's
Jeni's snuck up on us, but boy has this brand raised the bar. It's definitely on the expensive end for a little pint, but the ingredients are pretty natural, and the brand's flavors are fresh and innovative.
Goat Cheese with Red Cherries? Wildberry Lavender? Everything But the Bagel?! It's not your classic ice cream sundae options, but if you're hosting a dinner party and want to charm your friends with a spin on a classic, this is your pick. If anything, it'll distract from the rolls that got burned.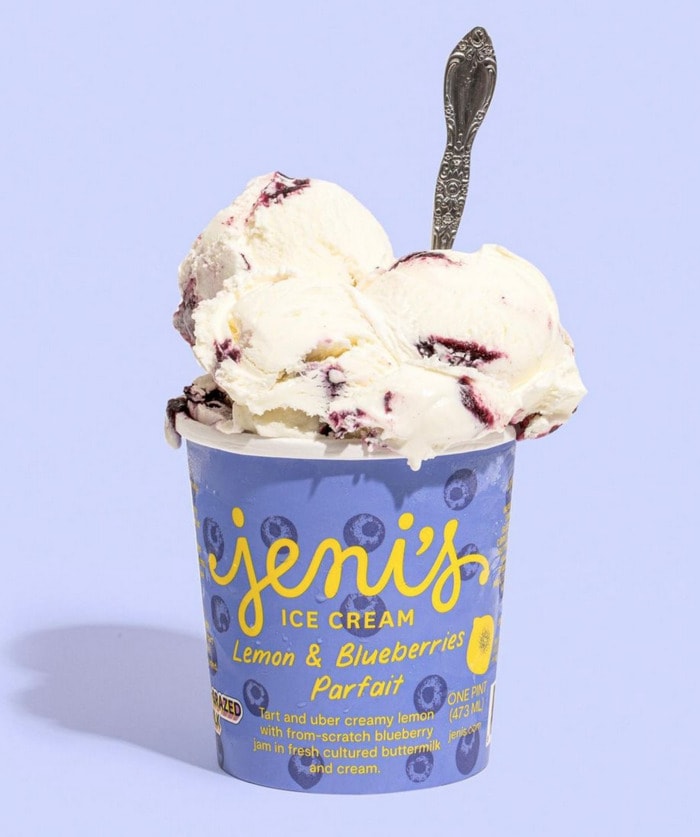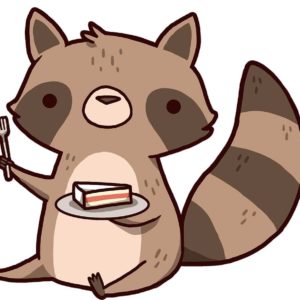 Latest posts by Julia Taliesin
(see all)