You can't go to the beach without checking everything off your list: towels, sunblock, sunglasses, a book you won't read, and a hat you won't wear. Oh, and more beach snack ideas than you'll be able to eat.
These are the best kinds of treats because everything tastes a little bit better when you're listening to the sound of crashing waves. So while you're agonizing over which book on your shelf would look cutest in your Instagram story, we compiled a list of easy beach snacks to make the trip that much better.
Looking for something on the lighter side, like homemade popcorn or chips? We got you. Need some heartier fuel to fill up on after a summer afternoon of playing mermaids in the crashing waves? We also got you. The only thing left for you to do is remember to bring lip balm, because we promise that these foods will be more enjoyable with lips that aren't crunchy.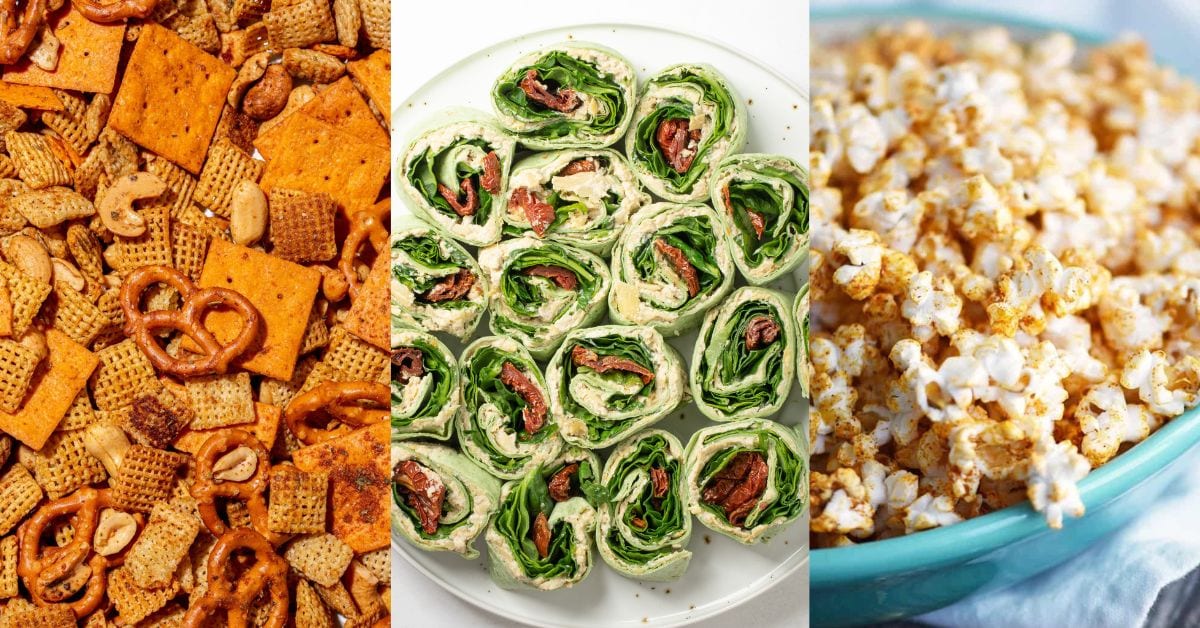 25 Easy Beach Snack Ideas
1. No-Bake Energy Balls
The beauty of these No Bake Energy Balls is that they're stupid easy to throw together before you leave for the beach. You can make them in a variety of flavors as long as you have the basics of nut butter, a sweetener, and a binder (like oats or coconut). Take it to the next level with protein and some texture (like granola).
Think of these magical little balls as the kitchen sink snack and throw in what you've got. Chocolate chips? Yes. Chopped almonds? Yes. The dregs from an old jar of pickle juice? Uh, sure. Just don't forget to bring us…something else.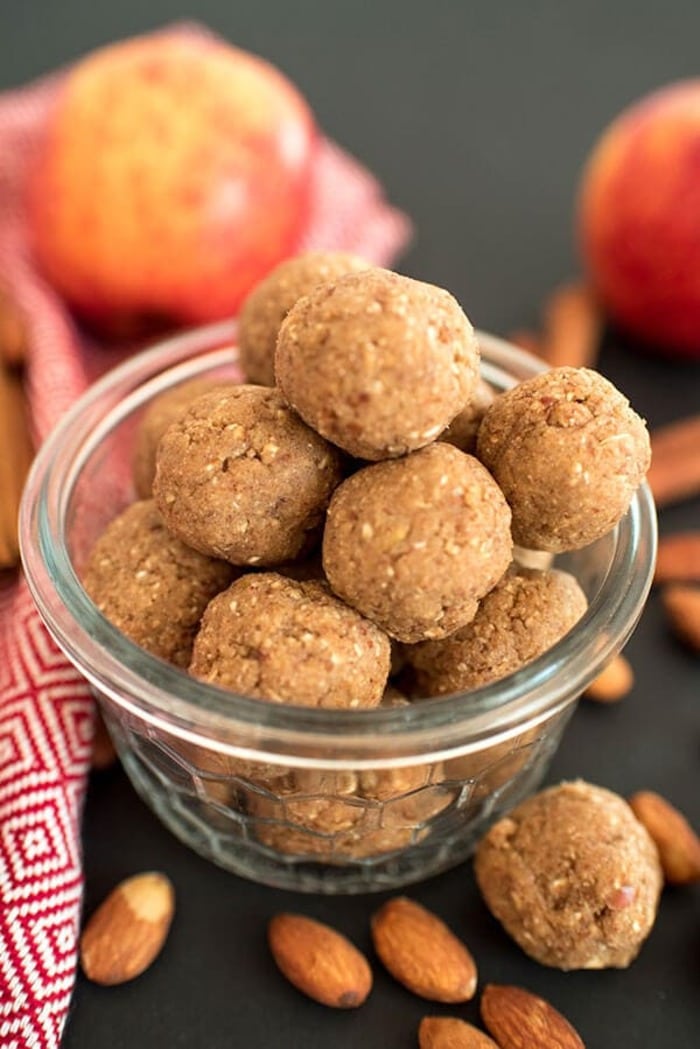 2. Cinnamon Apple Chips
Bringing fruit to the beach feels boring. Trite. Overdone. But bringing chips? Indulgent. Iconic. Delicious. These Cinnamon Apple Chips are both a fruit and a chip, so they'll give you the best of both worlds.
All the vibes of eating chips with less of the stomach woes that come with eating a ton of fried potatoes. Who said a woman can't have it all?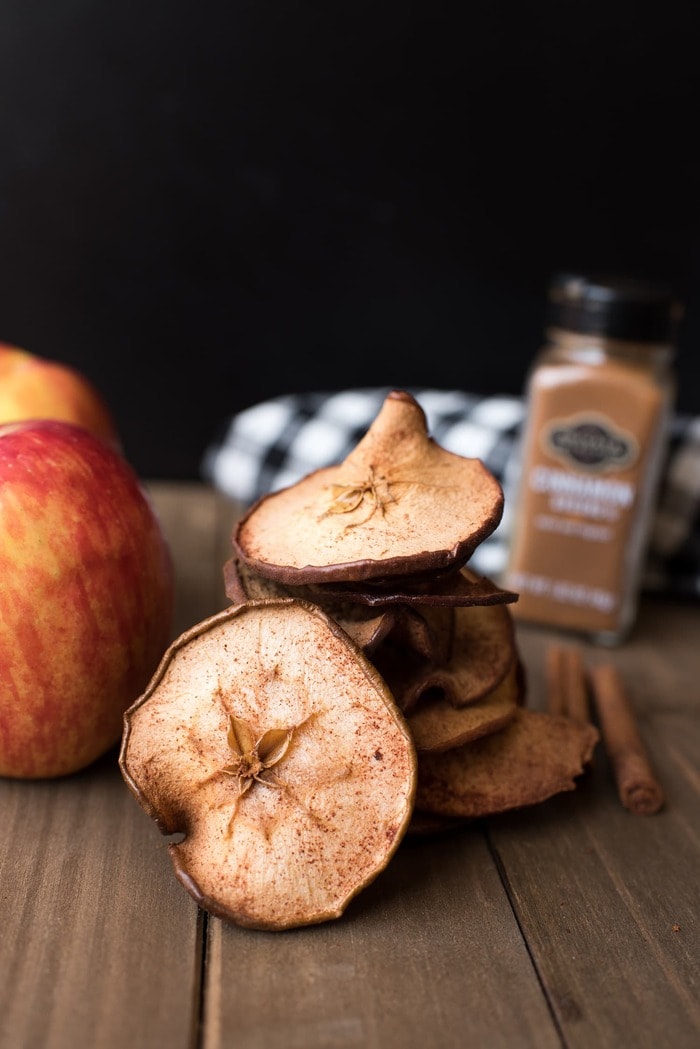 3. Air Fryer Banana Chips
If apples aren't your thing, allow us to introduce you to bananas and these Air Fryer Banana Chips. Love at first bite? Don't forget to invite us to the wedding.
And if you're, like, really bad in the kitchen, this is one of those recipes that even the worst of us can manage. If you can slice a banana, you can make this.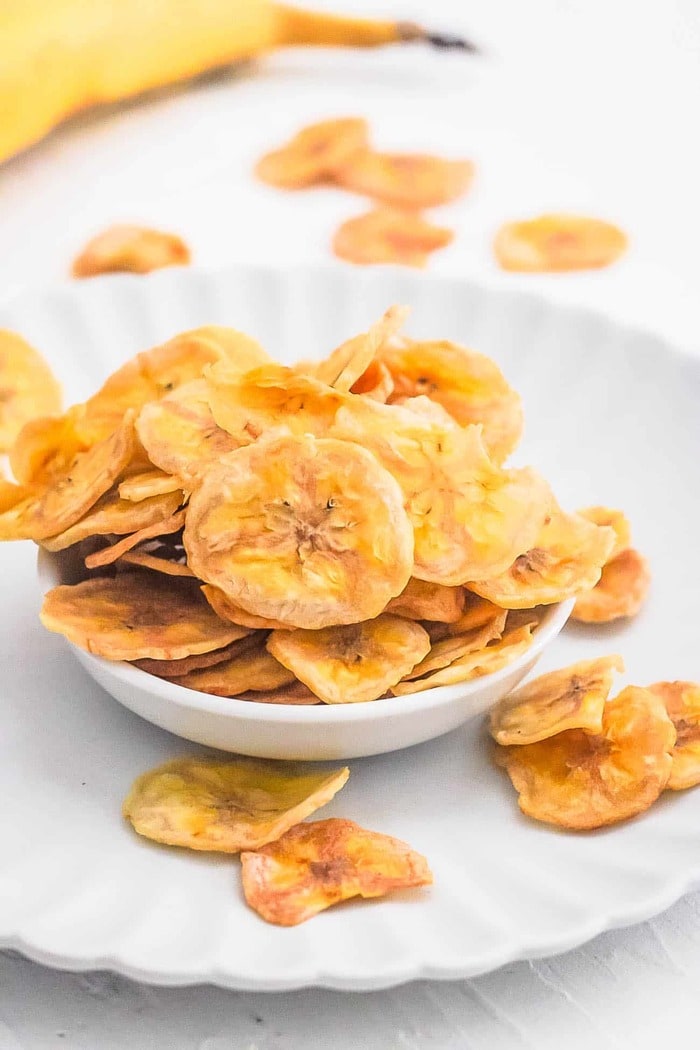 4. Spinach Artichoke Vegan Pinwheels
If you want to make it to the end of the day without flipping out on all your friends because you're hangry, might we suggest a beach snack with substance?
Spinach Artichoke Vegan Pinwheels are the snackable treats that will keep you going while you're soaking up the sun and stuffing your face with assorted sweet treats. The balance of life is beautifully reflected between ocean and sand, and within our beach bag. Who knew it held so much power?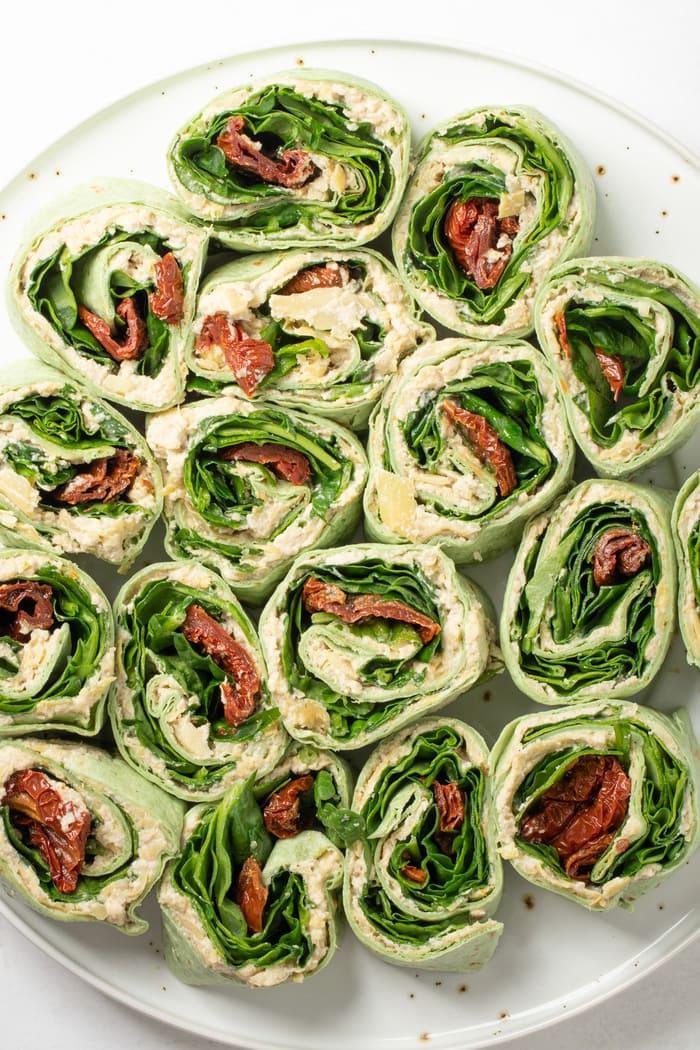 5. Maple Syrup Popcorn
Maple Syrup Popcorn is like caramel corn, but better. She's the cool older sister who is a way better beach companion. While caramel corn is all about posing on the rocks for Instagram, maple syrup corn is whipping out the mermaid tail she got on Amazon and freaking out the lifeguards.
You came here for beach snack ideas, you're leaving with hilarious prank ideas. What can we say? We rock.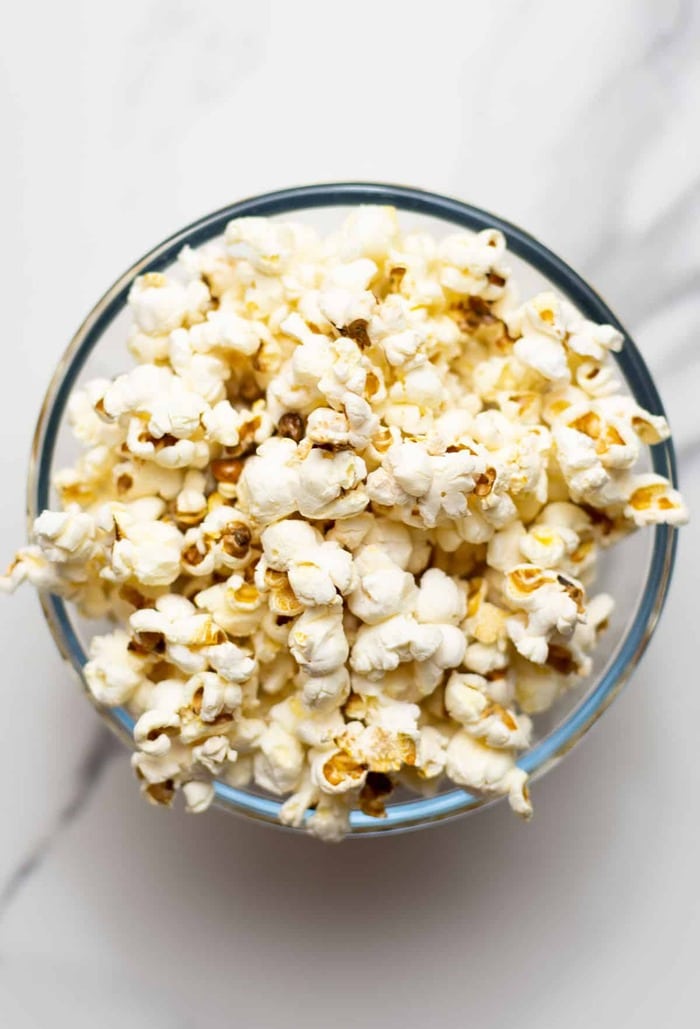 6. Gluten-Free Chex Mix
Chex Mix is truly the jack-of-all-trades snack. There's no event that it's not welcome at. Funeral, Bat Mitzvah, oil change — you name it, we want it.
A beach day is just another spot in a long list of places to plop down a bowl of Chex Mix, and this variety happens to be gluten-free if you need it.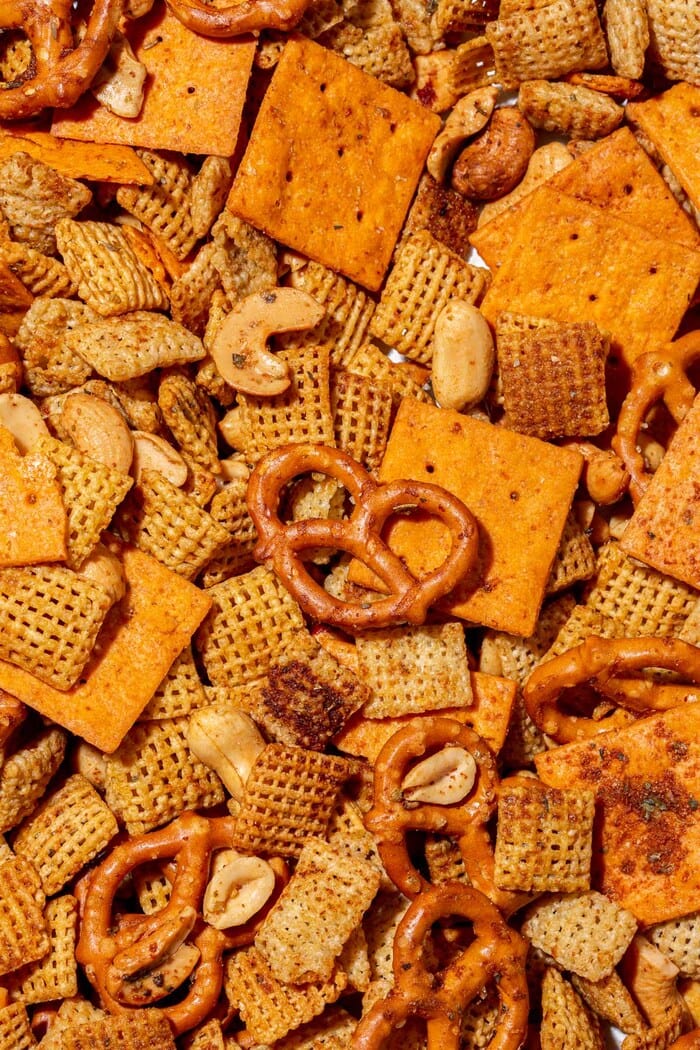 7. Skinny Poolside Dip
If the beach isn't hot enough for you, bring even more heat with this Skinny Poolside Dip. It packs a punch with jalapeño peppers — but you can adjust how much you use if you have a delicate tummy and don't want to be running to the bathroom all afternoon. Yeah, we mean ocean. But we're trying to be classy here.
It's made with a yogurt and cream cheese base, so it's super refreshing, and perfect to dip with veggies or chips.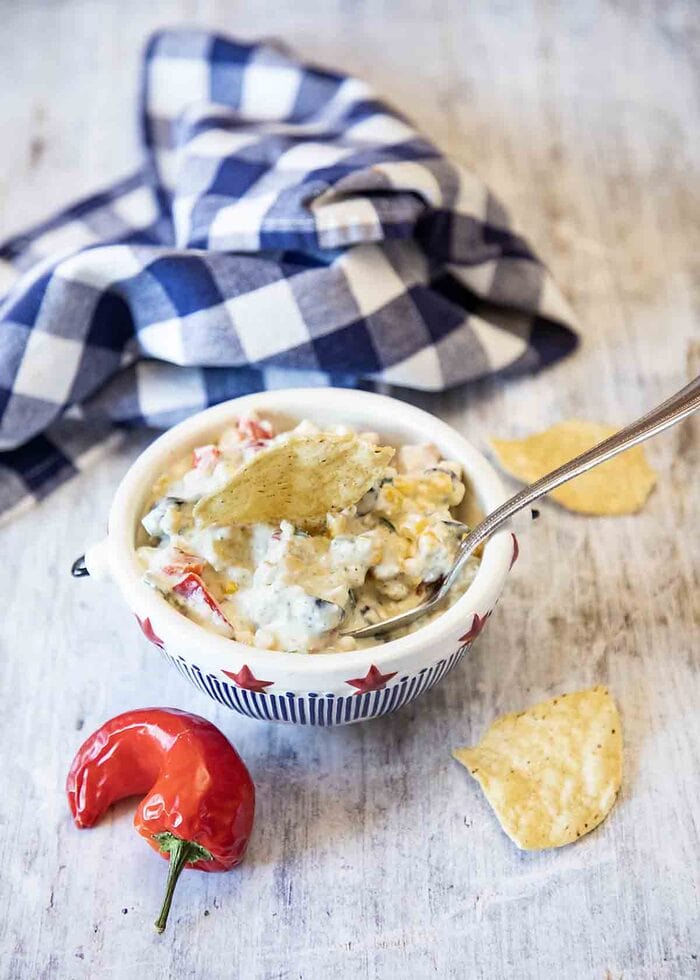 8. Vegan Chocolate Chip Muffins
Admit it right now: You have dead bananas in your kitchen. Come on, you know you have at least two bananas that are so brown, they're unrecognizable.
We have a solution that doesn't involve a trip to the dumpster. Use them for these Vegan Chocolate Chip Muffins and pack them for your beach day snack. So much better than dealing with your friendly neighborhood dumpster rats!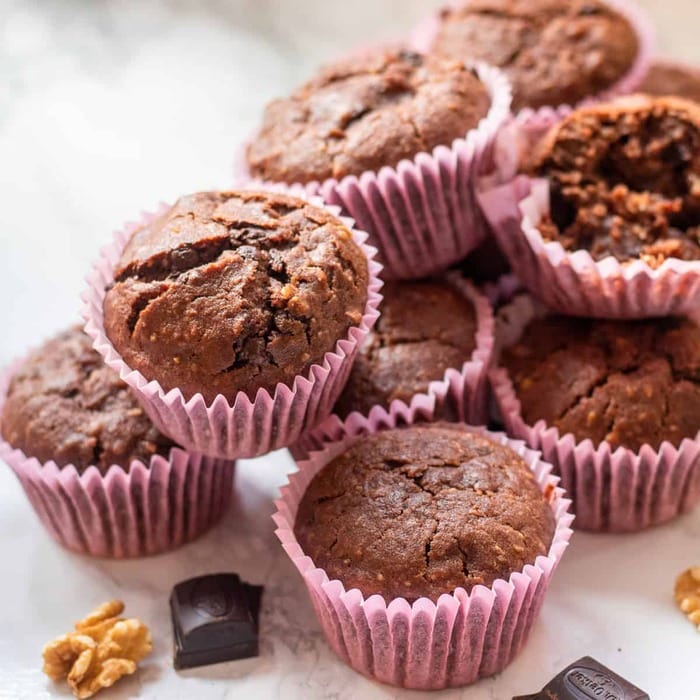 9. Cinnamon Sugar Pita Chips
We think of these Cinnamon Sugar Pita Chips like the Elephant Ears you get at the county fair, but without all the grease and the…interesting crowds. It's basically the same cinnamony idea, but with way less whale tail.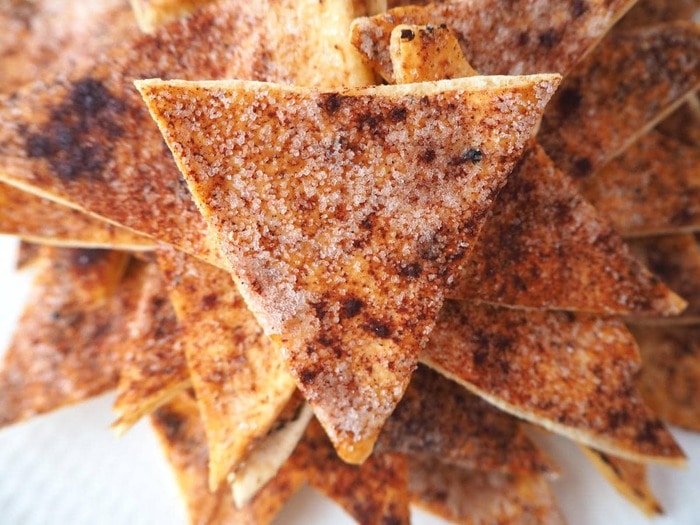 10. Protein Snack Pack
If you've been missing the days of packing your school lunches, look no further than these Protein Snack Packs. Adjust these to suit whatever you've got in your fridge to keep you fueled throughout your beach day.
It's like beachside charcuterie. Plus, they'll be the perfect balance to whatever boozy bev you're tossing back. Don't tell us you forgot the cooler. What is this, amateur hour?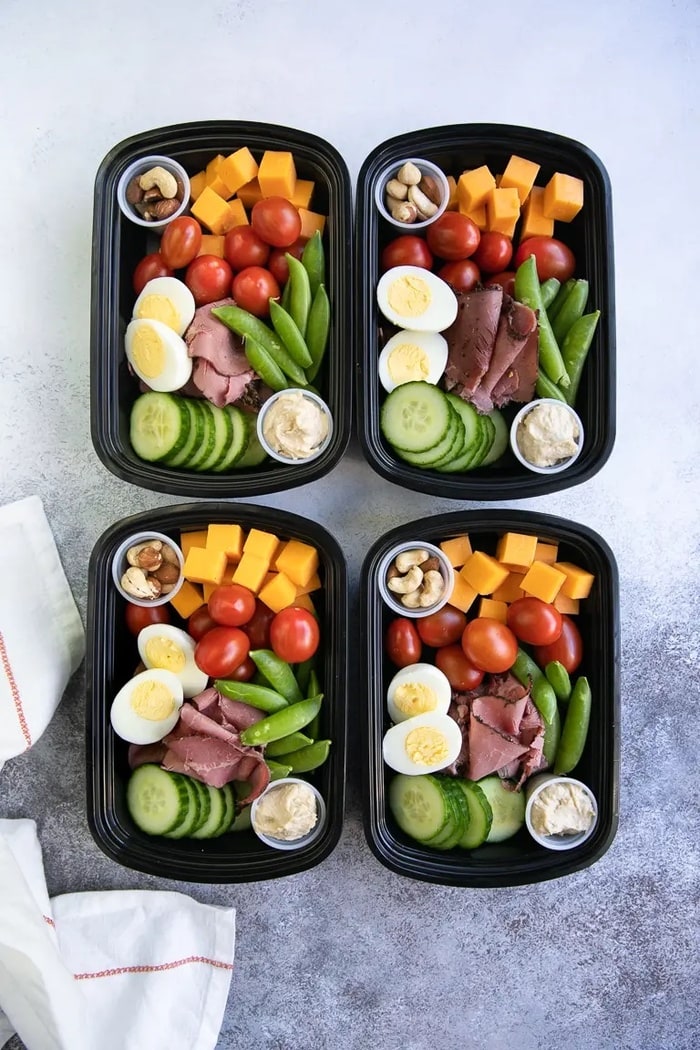 11. Mango Corn Salsa
Stay refreshed during your beach day with this Mango Corn Salsa. It's low on heat, which is more than you can probably say for the weather outside. Unless you're at one of those cold beaches. That sounds kinda sad. So this should cheer you up!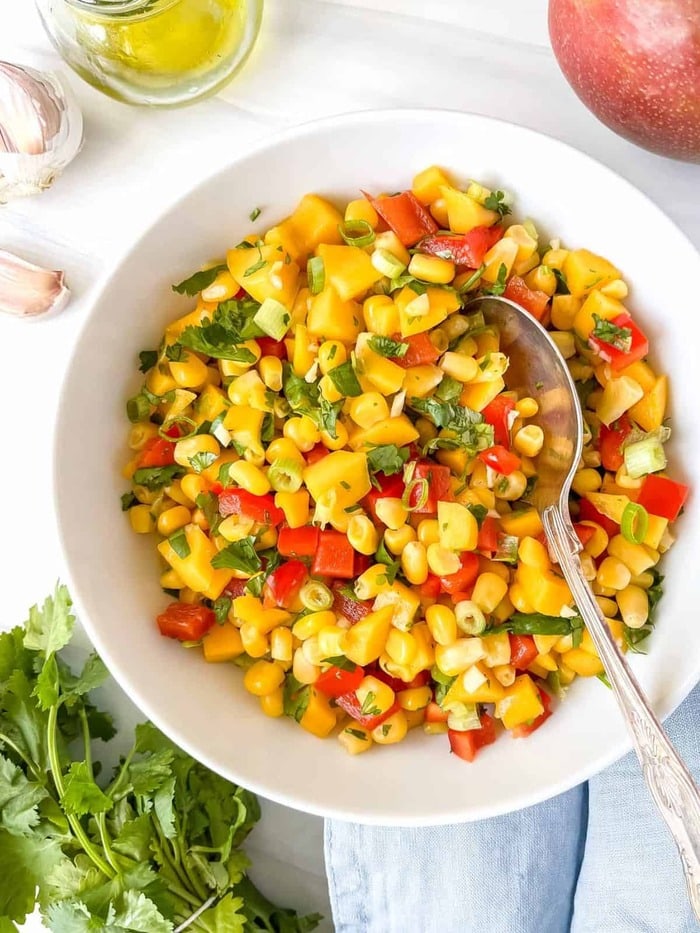 12. No-Bake Chocolate Oatmeal Bars
Make these No Bake Chocolate Oatmeal Bars the night before your beach day so they have time to set and nibble away all day in the sand. You in the sand. Don't dip these in the sand. You wouldn't think we'd have to specify, but we get a lot of angry emails.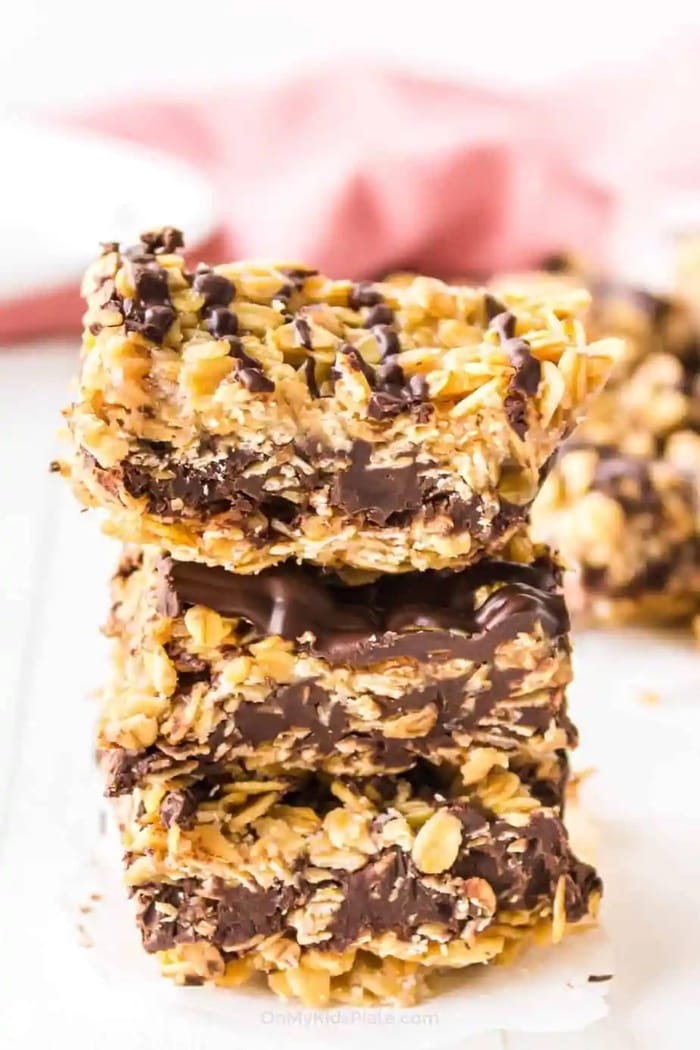 13. Fruity Pebbles Treats
Plain Rice Krispie Treats are so basic. Have some fun at the beach with Fruity Pebbles Treats instead. It's the exact same concept with a different cereal, infinitely more flavor, and much cooler colors.
After all, Rice Krispies taste quite literally like nothing, and Fruity Pebbles taste like a prehistoric party in a box. Mmm, velociraptor.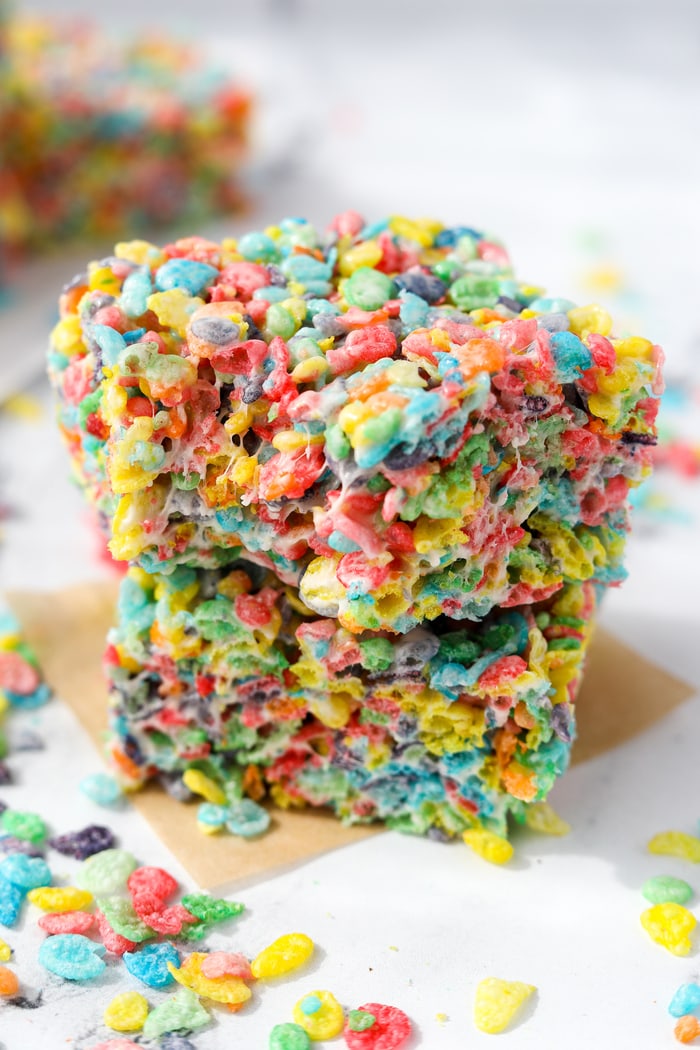 14. Summer Charcuterie Board
If you're fancy AF, then your beach day absolutely needs a Summer Charcuterie Board. Now we won't make demands on what should be on it, but some mini gherkins are a must. As well as seasonal watermelon. And a certified boat load of cheese. Okay, so we're making three demands.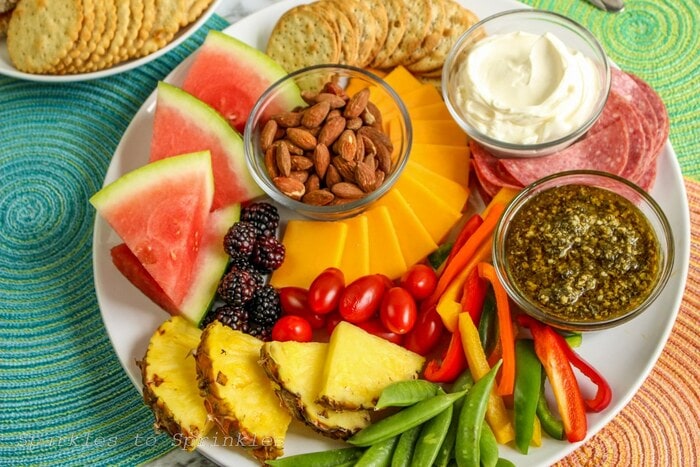 15. Watermelon Banana Smoothie
Although water is a given at the beach, it's never a bad idea to supplement your intake with an additional beverage. Or seven.
A Watermelon Banana Smoothie is a great way to give your body some healthy sugars, as well as some additional water intake while you're baking. Ding! Oh, time to flip to the other side.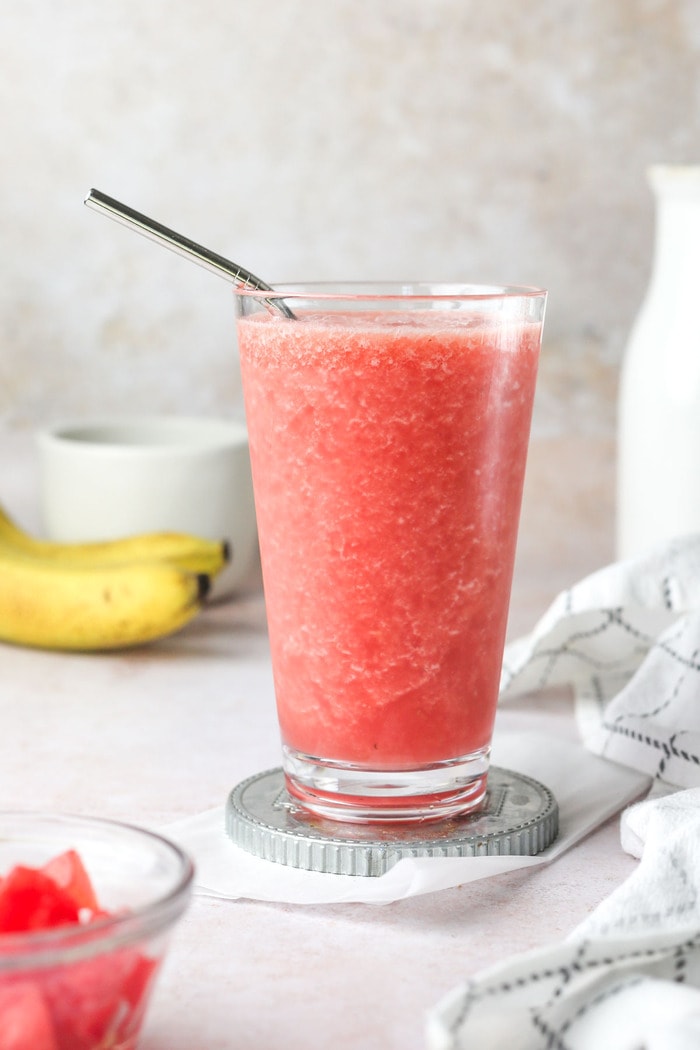 16. Apricot and Coconut Bars
You know what's so great about this recipe? All you have to do is throw everything into a food processor and just let it do its thing. Once it all comes together, press it into a pan and let it set, and voila! You have Apricot and Coconut Bars perfect for the beach.
They're also perfect to eat at other times, but we aren't here to talk about regular life snack ideas. Use your imagination.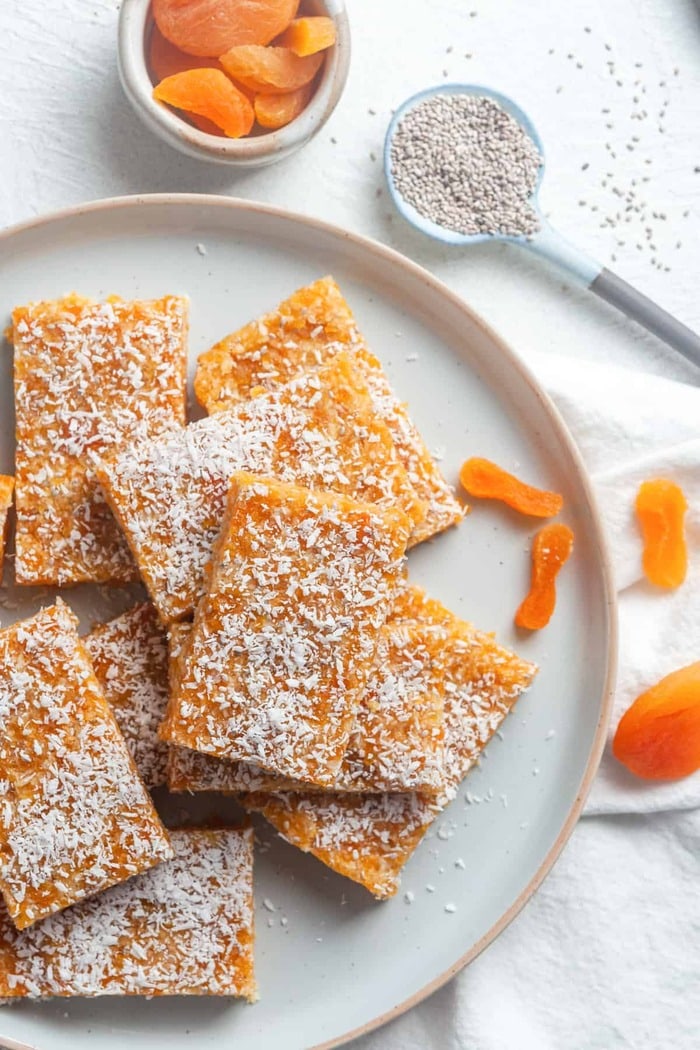 17. Air Fryer Sweet Potato Chips
Okay, we may have hated on the innocent potato chip earlier. But these Air Fryer Sweet Potato Chips aren't all bad. Because they're made in the Air Fryer, they won't sit in your stomach like a sack of bricks while you're trying to be sexy on the beach. Not that bricks aren't sexy too. It's sacks we have a problem with.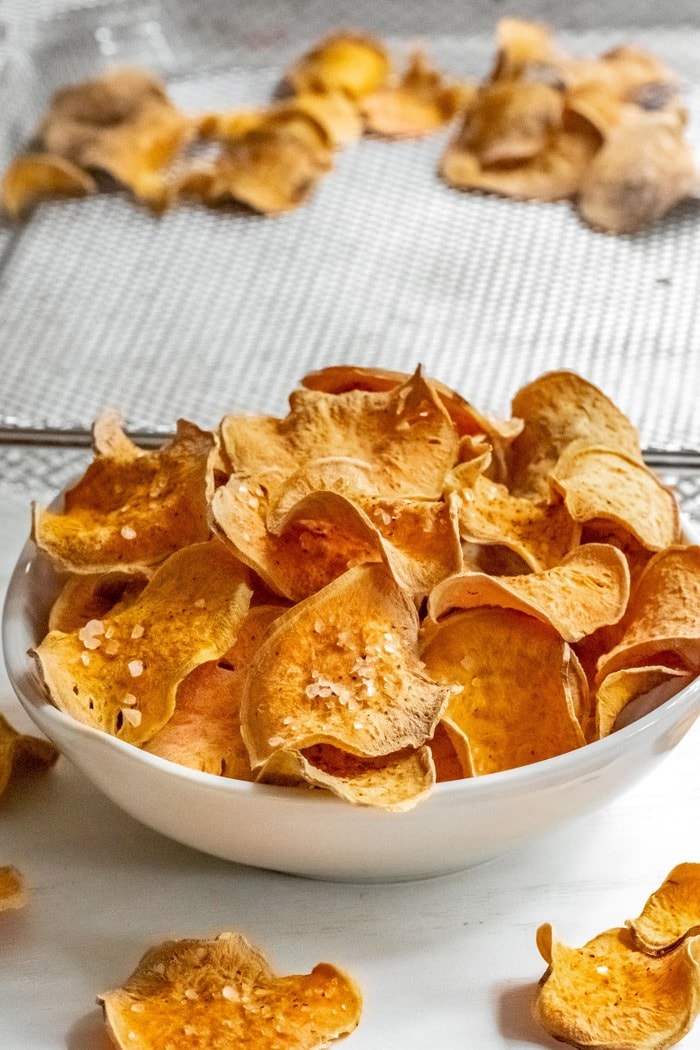 18. Garlic Peanuts
Here's the thing about these Garlic Peanuts. These snackable nuts are made with fresh garlic and they're perfect for a crowded beach because they'll keep anyone else from getting too close to you. Except those pesky seagulls. Those guys are nothing if not determined.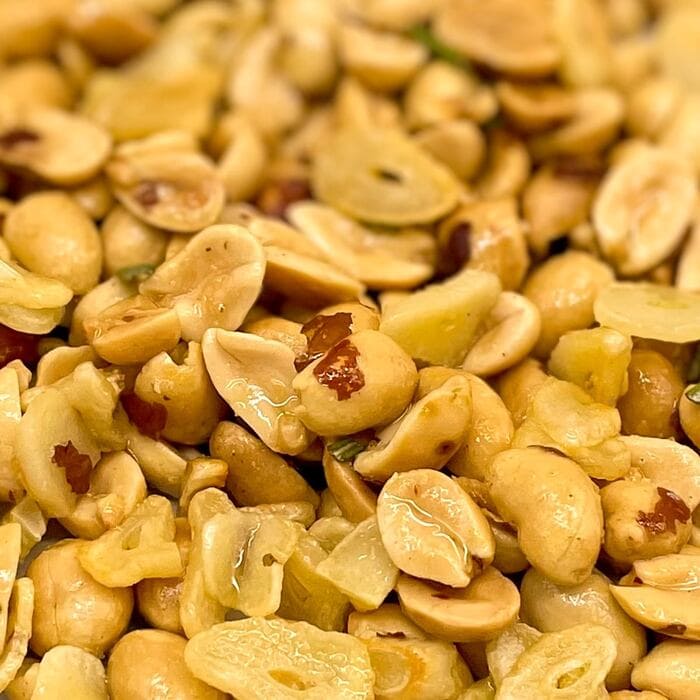 19. Mini Caprese Salad Skewers
Another fancy option for a fancy beach day are these Mini Caprese Salad Skewers. Put pretty much anything on a skewer and it automatically becomes way fancier. And then you can use the skewers to build things in the sand when you're done. Maybe start with a moat, because high tide is coming in.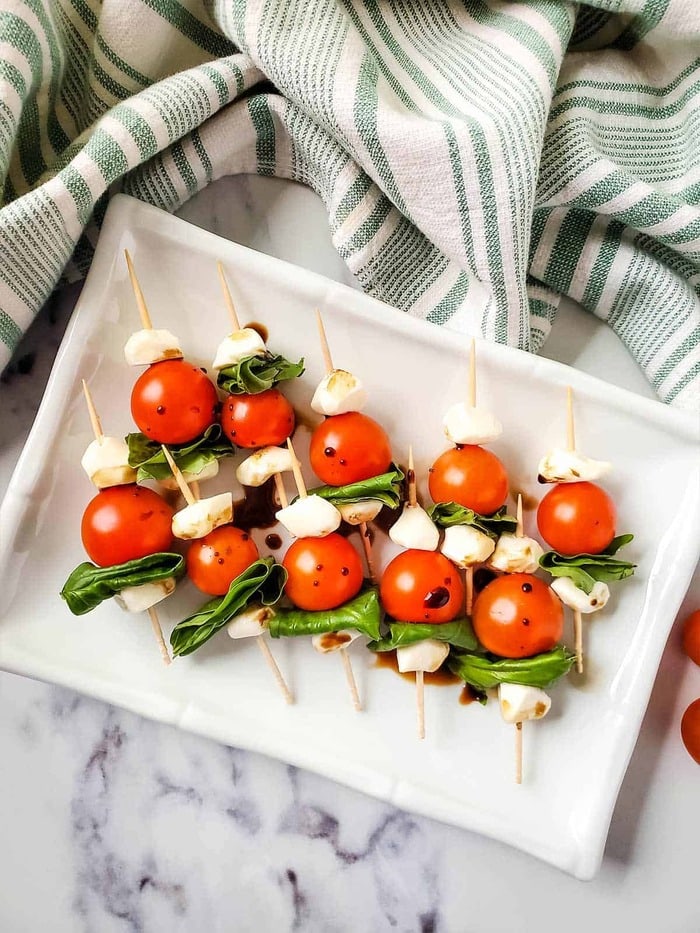 20. Pinwheel Sandwiches
For an alternative to the previously mentioned vegan pinwheel sandwiches, try these more traditional Pinwheel Sandwiches. Made with meat and cheese, these roll-up snacks will make kids, adults, and everyone in between happy on a beach day. Well, everyone except for that beach cop who hasn't had fun since 1992.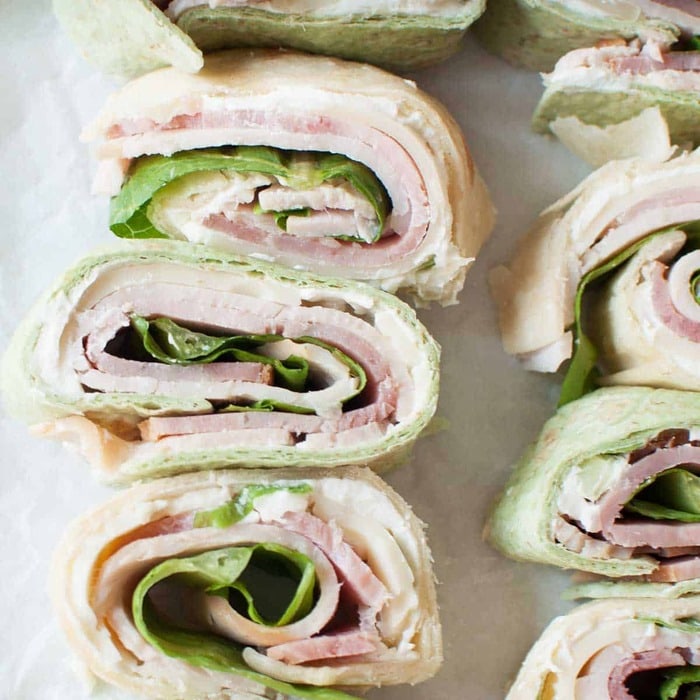 21. Taco Popcorn
Popcorn is such a beautiful, versatile little snack because it's a blank slate. You can put anything on it — like taco seasoning. The result here is Taco Popcorn, completing your fiesta in the sun. We knew we brought this Sombrero for a reason.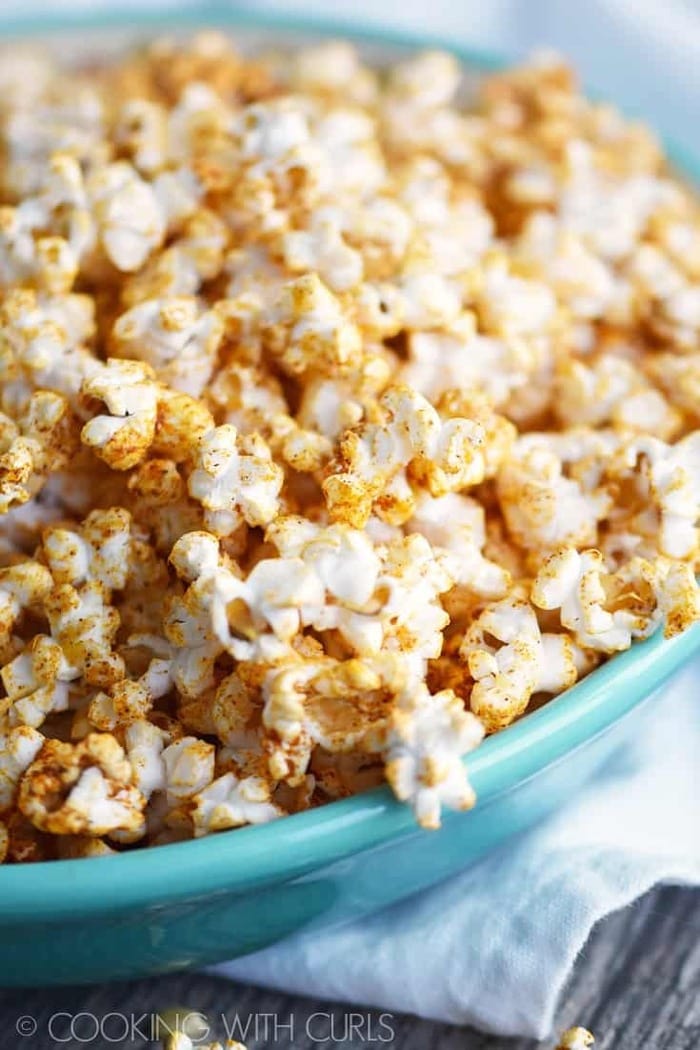 22. Air Fryer Dehydrated Strawberries
Is there anything an Air Fryer can't do? Okay, it can't do your taxes. But, you can dehydrate fruit in your Air Fryer — like these Dehydrated Strawberries. We've heard if you present the IRS agent with dehydrated fruit, they still investigate you vigorously.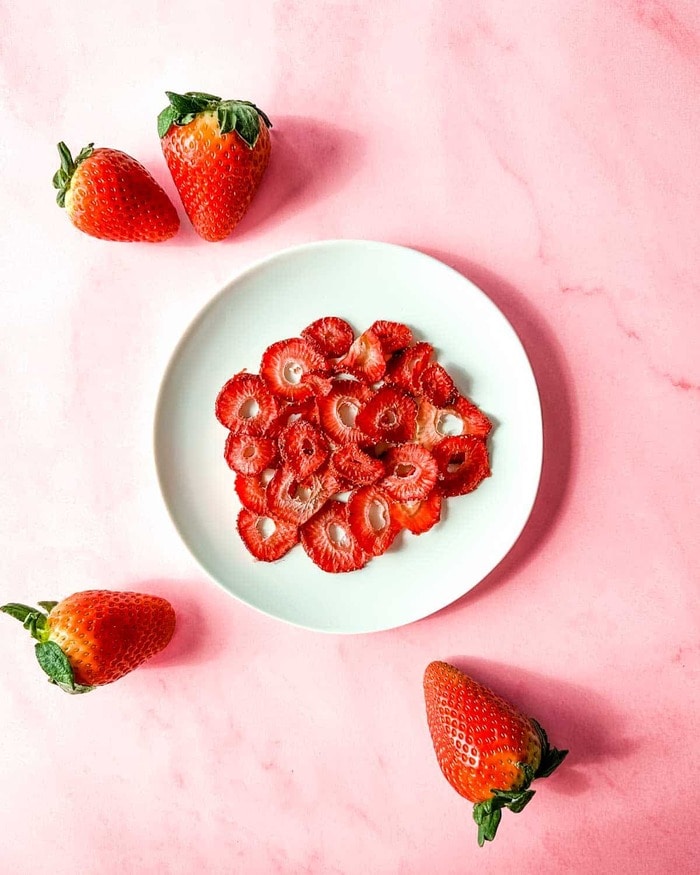 23. Cassava Empanadas
Finally, snacks with some oomph! Try these beef-filled Cassava Empanadas that are small enough to be a snack but hefty enough to sustain you for a meal if you're out for the day. We're all about our three square meals a day, don't get it twisted. We'll make up for the lost one tomorrow.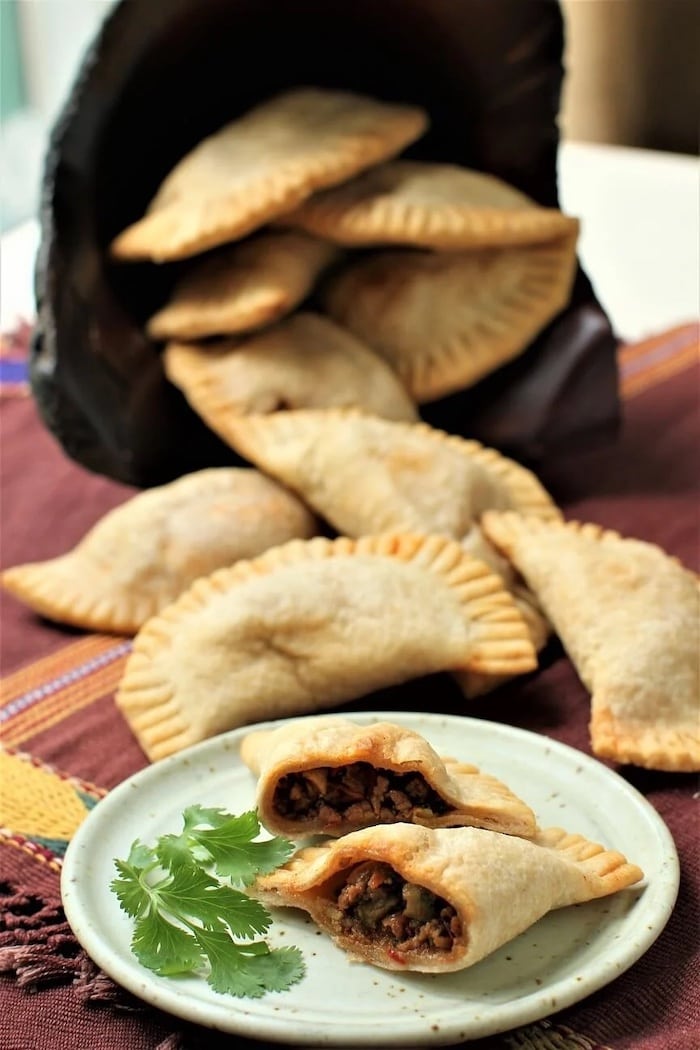 24. Pogaca (Turkish Cheese Buns)
You can't go wrong with cheese and bread — no matter which country it comes from. These Turkish Cheese Buns, known as Pogaca in Turkey, are a savory snack you can munch while you stare intently at the horizon, daring a dolphin to appear. We swear we saw one when you weren't looking.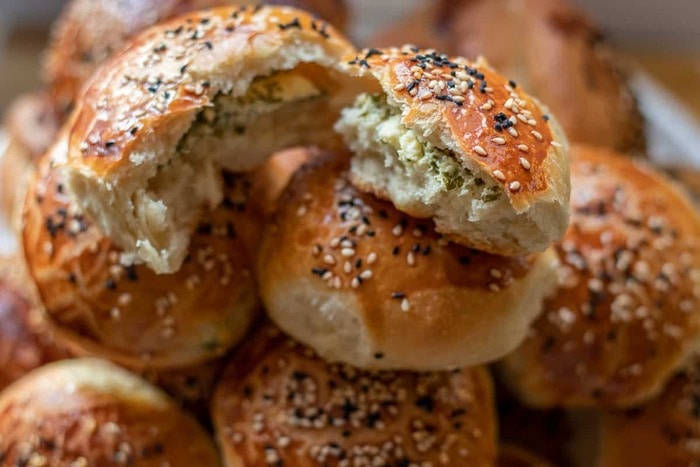 25. Tropical Mango Cookies
What better beachy flavor is there than mango? Make these Tropical Mango Cookies to snack on while you breathe in the salty air. They're also a great snack to enjoy while you're nursing the inevitable sunburn the next day, too. "Reapply," the advice that goes in one ear and out the sun-stroked other.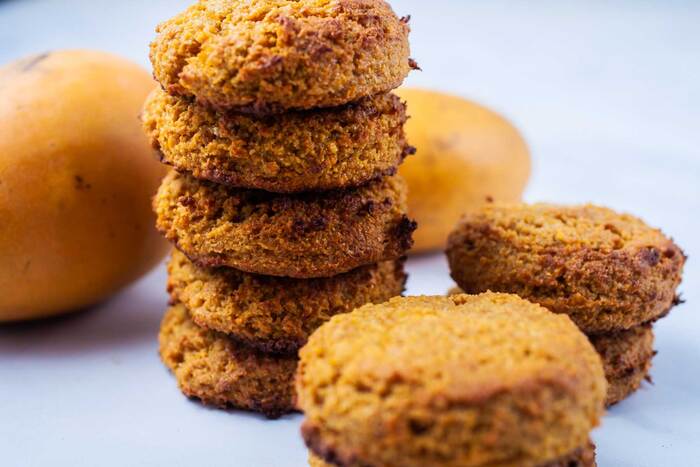 Latest posts by Hedy Phillips
(see all)