We've had much better luck with food apps than dating apps, and you know what? That's fine. Delicious, nibbles of mini foods set a standard that no amount of "good vibes only" Tinder descriptions could ever compete with. Especially when the nibbles are Trader Joe's appetizers.
Appetizers are a magical concept. Bite-sized? Boom, we feel like giants. Hand-held? Pow, we're sticking it to the man who's trying to neuter us with "silverware" and "table manners." Shareable? Hmmm, no. Lost us at that part. But two outta three ain't bad.
Whether you're munching on taquitos before the main meal or warming a whole box of spring rolls as your entree, these Trader Joe's apps will elevate any dining experience. Even if the "experience" is enjoying the company of The Office cast by laptop screen-light.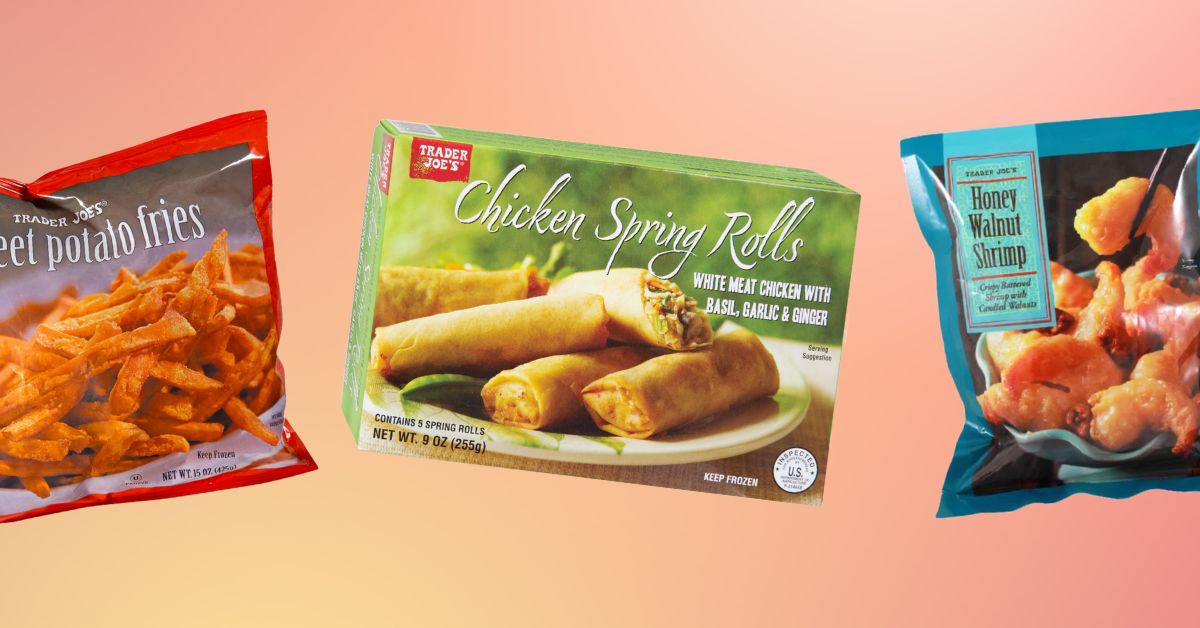 Start Strong With These 23 Trader Joe's Appetizers
1. Gnocchi Alla Romana
We normally think of gnocchi as little potato dumplings, but that's not the case here with these cheesy semolina flour numbers. And normally, we're disappointed when we're denied potatoes. But these are described as "cheesy, buttery cupcakes." So we'll let the confusing name slide, as we slide one of these into our mouths.
Available at Trader Joe's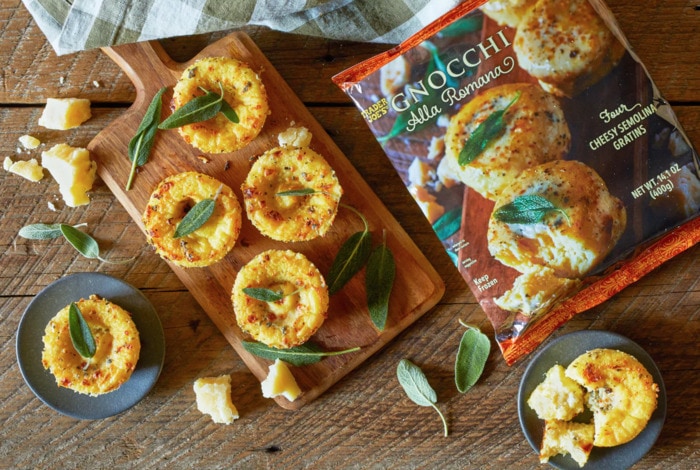 2. Shrimp Boom Bah
Fried shrimp? Winner. Sweet and sour sauce? Double winner. Fun name? Forget about Timothee Chalamet. Trader Joe's is out here setting the new unrealistic standard, and we're not salty, but our shrimps are.
Available at Trader Joe's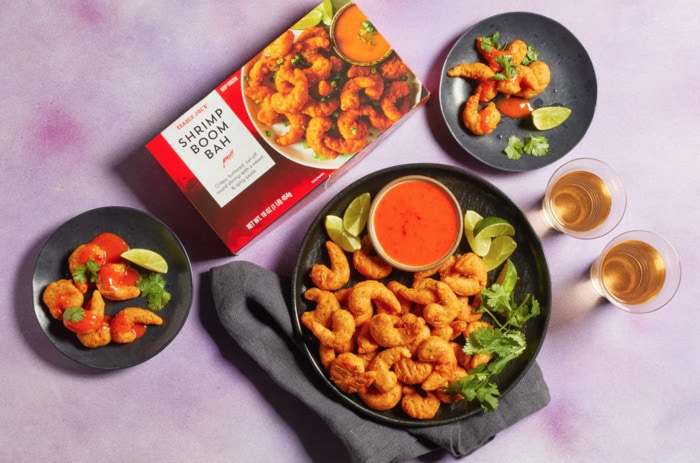 3. Perfectly Pickled Pups
Pickles are having a moment, and Trader Joe's is not letting the opportunity pass them by. Taking an old favorite like mini corn dogs and pickle-fying it is a power move. One that Joe can obviously handle thanks to all that hot dog protein.
Available at Trader Joe's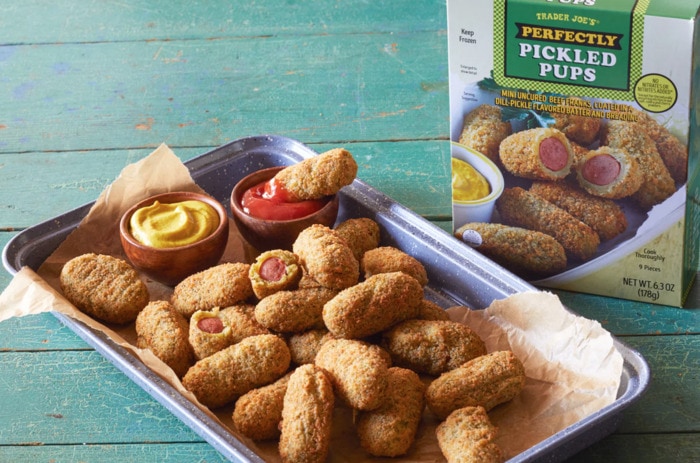 4. Chicken Spring Rolls
The crispy outer shell of these spring rolls holds the perfect bite of chicken, basil, garlic, and ginger flavors. This Trader Joe's appetizer makes us want to message all of our middle school bullies and thank them for calling us "chicken."
Available at Trader Joe's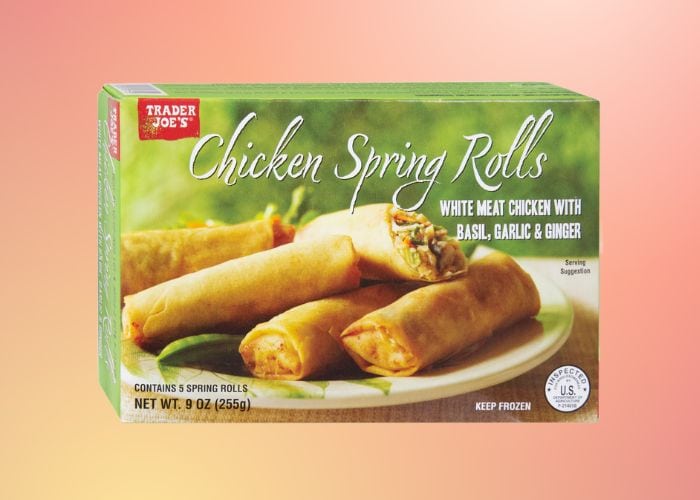 5. Pastry Bites with Feta Cheese and Caramelized Onions
There are two ways to our heart: 1) put something on puff pastry or 2) put caramelized onions on something. This appetizer has us questioning our priorities. What were we doing settling for one or the other, when we could have both? Shoot for the moon, kids.
Available at Trader Joe's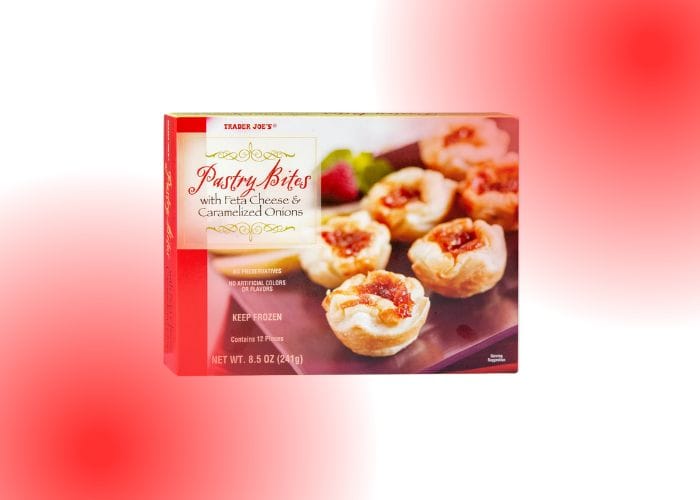 6. Breaded Cheddar Cheese Curds
Are mozzarella sticks not your style of fried cheese? Don't worry, there are other options, like this 'lil breaded cheese curds. But what a beautiful thought that there is more than one variety of fried cheese to munch on.
Available at Trader Joe's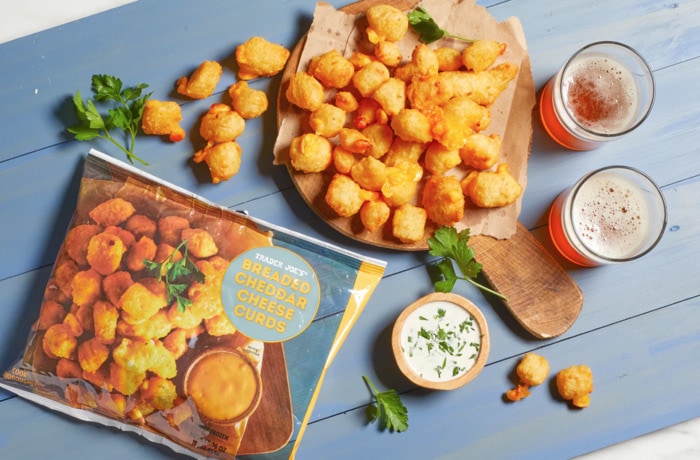 7. Mini French Baguettes
While mini baguettes don't work quite as well as the full-size versions as lightsabers, they do taste just as good slathered in jam and butter. The baguettes, not as the lightsabers. Don't eat lightsabers.
Available at Trader Joe's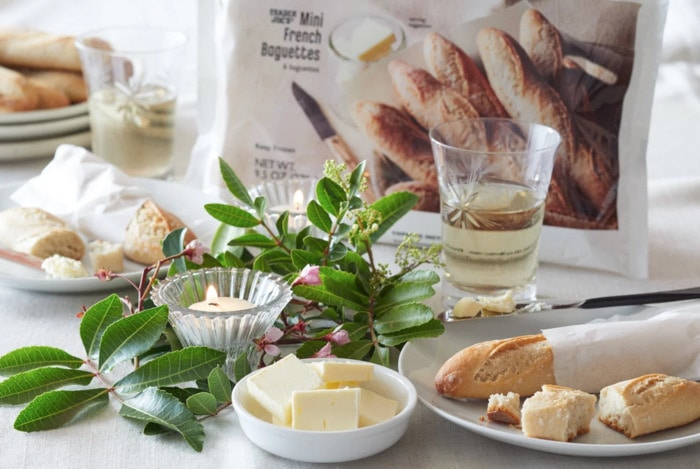 8. Maple Poffertjes
Breakfast and brunch deserve appetizers too, and nothing encapsulates brunch quite like mini maple pancake-esque bites. Or that lingering hangover reminding you that you're not 21 anymore. But maybe just stick with the pancakes this Sunday Funday.
Available at Trader Joe's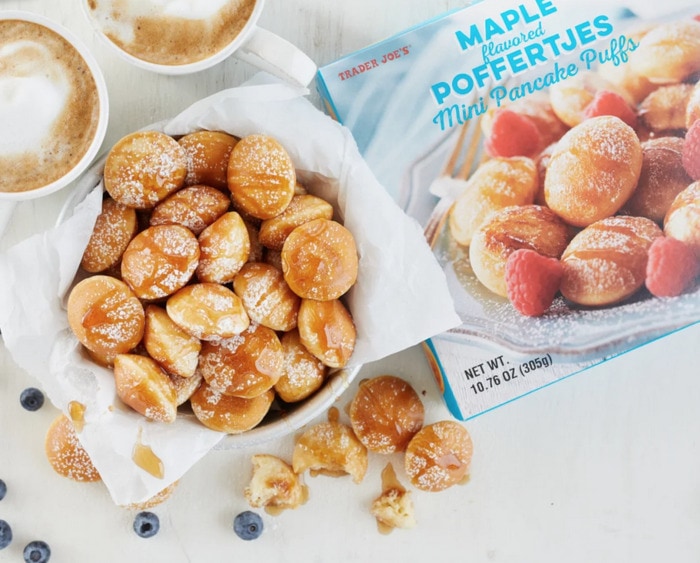 9. Artichoke Timbales
Will reading the name of this app too fast get Timbaland stuck in your head? Maybe. But eating what is basically a solid puck of spinach artichoke dip should make the repeated "Give It to Me" more tolerable. Hey, a bop is a bop.
Available at Trader Joe's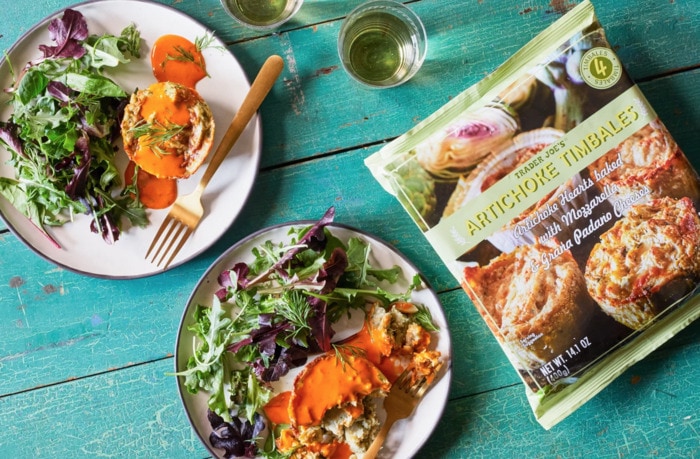 10. Tandoori Naan
Naan and our Nan have a lot in common. Warm. Well-loved. Baked. What can we say? Granny likes to have fun.
Available at Trader Joe's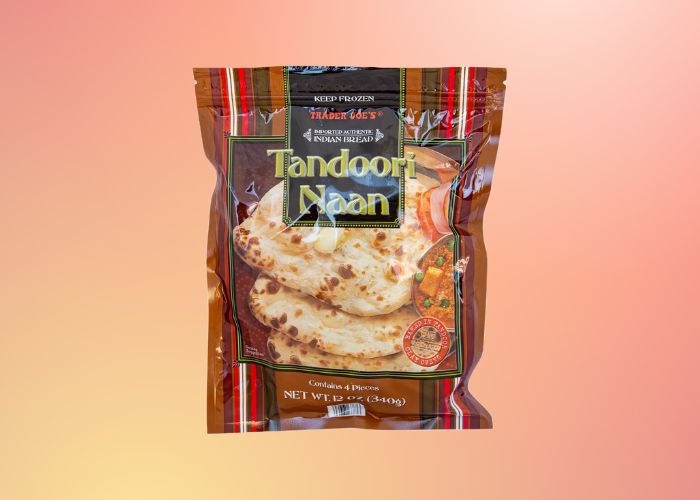 11. Greek Spanakopita
We used to feel bad for Popeye having to wolf down canned spinach. Now we fear he would've gotten too buff if he'd had access to this delicious spinach pie. The man would be unstoppable. Olive wouldn't know which way was up.
Available at Trader Joe's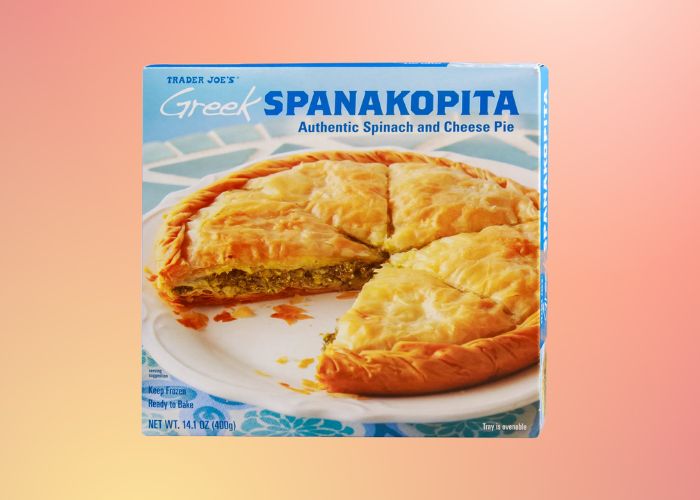 12. Honey Walnut Shrimp
Honey walnut as a flavor wins the award for versatility. Equally as successful in a savory starter, a delectable dessert, and a pet name for your significant other that starts off normal and then gets kind of weird.
Available at Trader Joe's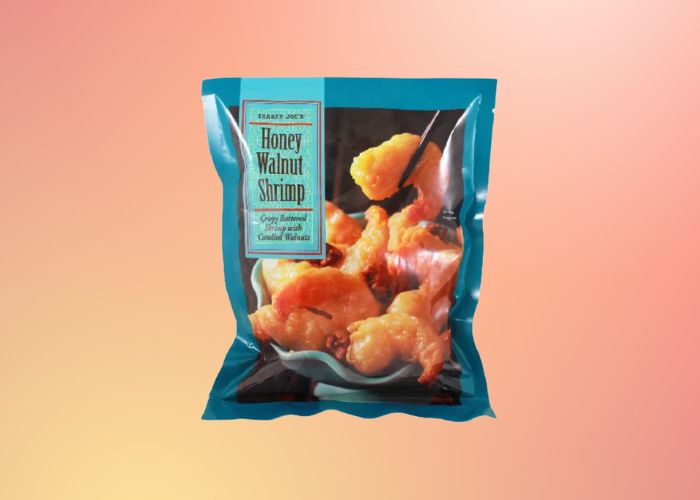 13. Sweet Potato Fries
The french fry is an app section staple, but we love this sweet twist on the classic. We're happy to see sweet potatoes come out of their Thanksgiving casserole shell. We'd be even happier if we saw them smothered in rosemary butter or a yummy sauce (hint, hint).
Available at Trader Joe's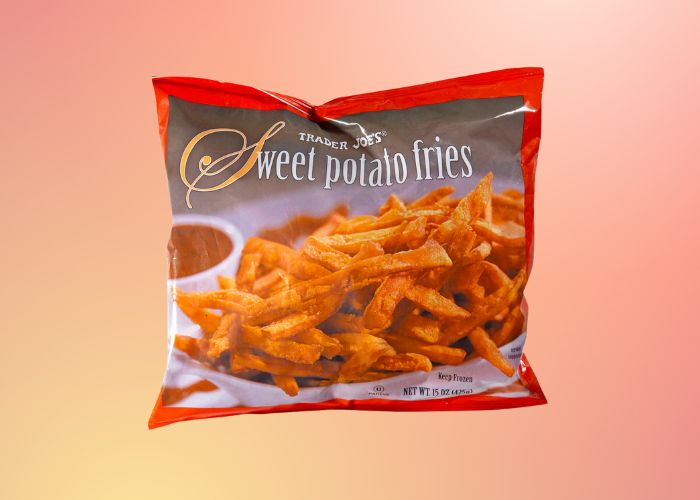 14. Buffalo Style Chicken Poppers
Step aside, jalapeños. There's a new popper in town. Buffalo chicken has already dominated the wing world and the dip world. And now the popper world? Go get 'em, buffalo.
Available at Trader Joe's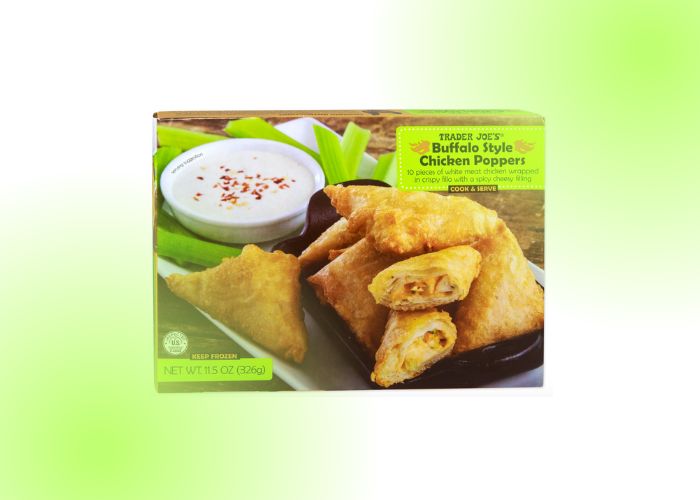 15. Mac and Cheese Bites
There's a famous saying, "if it ain't broke, don't fix it." We say, "if it ain't broke, you should probably bread and fry it." There's no proof of concept more solid than fried mac and cheese bites. And you can just forget about that experiment with the yogurt.
Available at Trader Joe's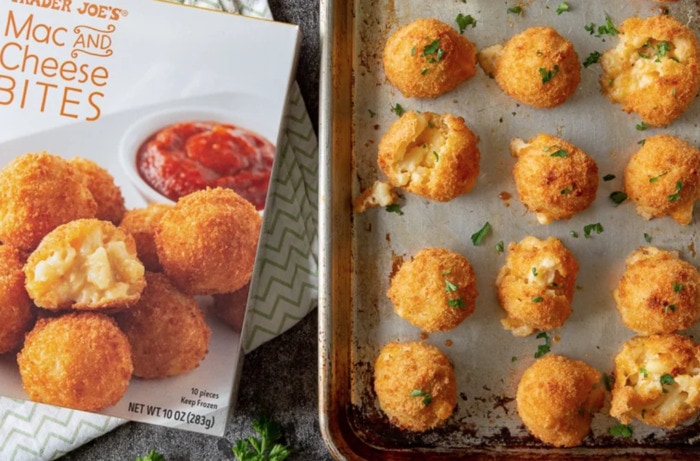 16. Outside-In Stuffed Gnocchi
We like to think that whoever came up with the saying, "it's what's on the inside that counts" was talking about these cheese-and-sauce-stuffed gnocchi. Like they said it, but then just sat back and nodded, awkwardly letting people think that it was deep and inspirational.
To be fair, nothing inspires us more than sauce and cheese.
Available at Trader Joe's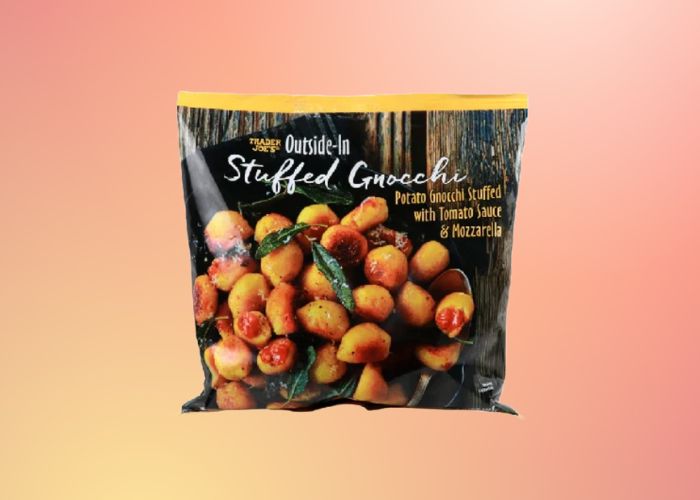 17. Mini Croissants
French pastries are classy. Miniature things are classy. So throw your pinkies up, enjoy these delectable croissants, and don't forget to suck the crumbs off your shirt later as a snack. Ahhh, classy indeed.
Available at Trader Joe's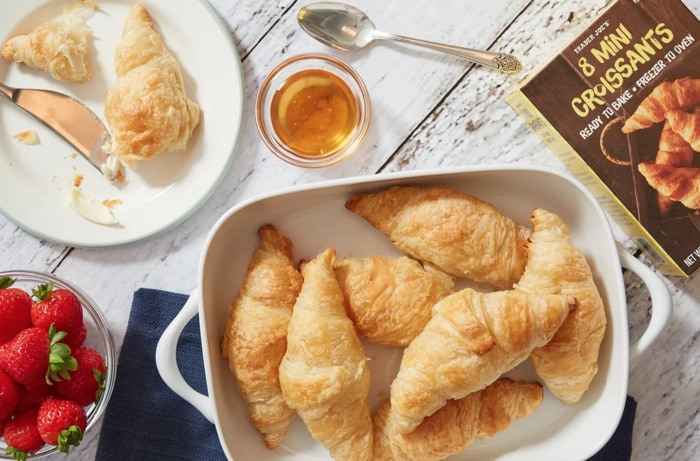 18. Mini Vegetable Samosas
Triangle of Sadness is great. But have you tried a triangle of happiness? That's what we're calling these spiced vegetable samosas. We're sure it'll catch on any day now.
Available at Trader Joe's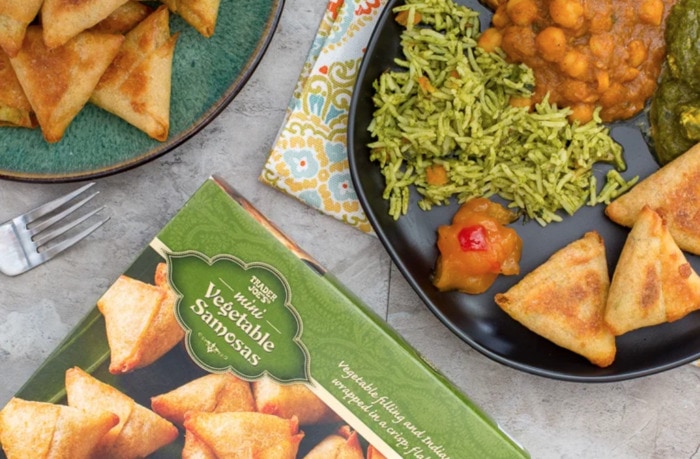 19. Battered Fish Nuggets
"Battered" is usually the word we use to describe ourselves after braving the TJ's parking lot. So three cheers to these fish nuggets for bringing the word back into the world of deliciousness.
Available at Trader Joe's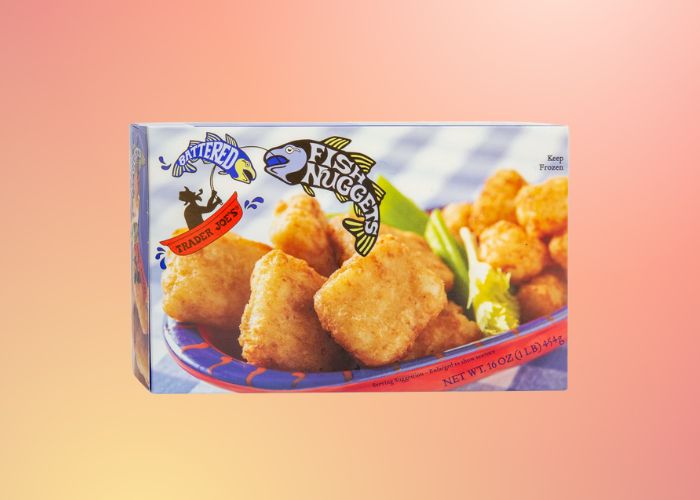 20. Chickenless Crispy Tenders
It's not an appetizer sampler without chicken tenders, and it's not a 21st century gathering without a plant-based friend. Everybody wins with this vegan take on chicken tenders. Especially the chickens!
Available at Trader Joe's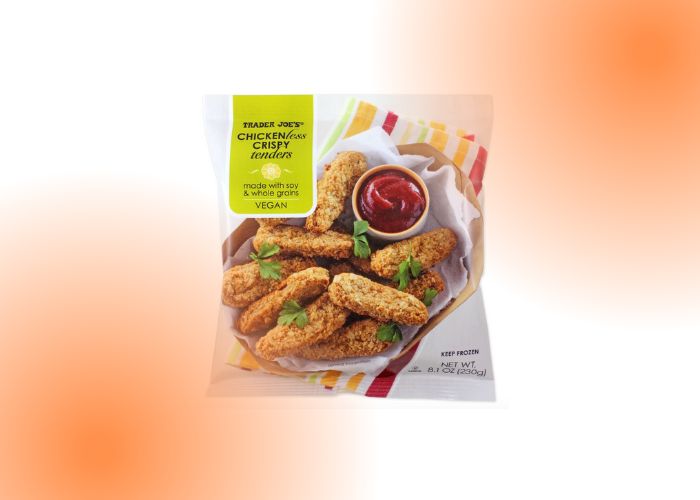 21. Parmesan Pastry Pups
These little hot dog pigs live like we aspire to: in a blanket full of butter and cheese. Ten out of ten for deliciousness, and for messing up the machines at our laundromat.
Available at Trader Joe's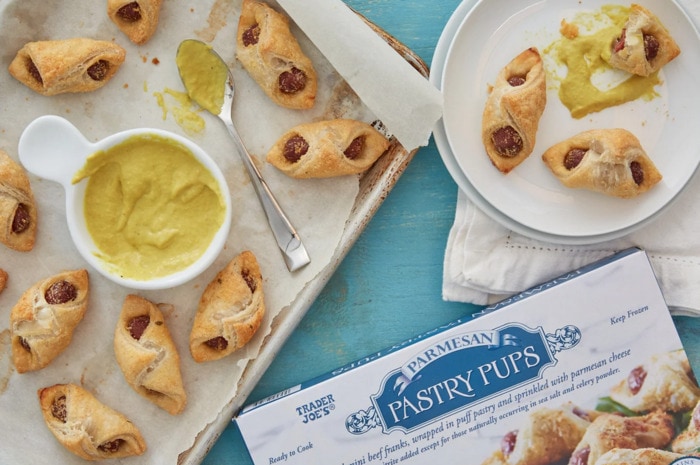 22. Black Bean and Cheese Taquitos
These black bean and cheese taquitos are ta-key-to our hearts. The drum roll really sells that one.
Available at Trader Joe's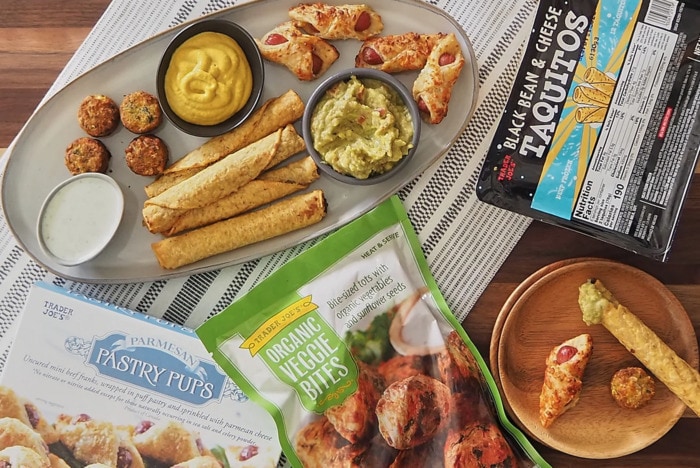 23. Kalua Pork Spring Rolls
We're on board with anything that'll take us to Hawaii without the jet lag, airfare, or TSA nightmare. So these smokey pork spring rolls with sweet dipping sauce fit the bill. When we're not feeling so adventurous, we love knowing that these guys go just as well with a hula show as they do a Hulu marathon.
Available at Trader Joe's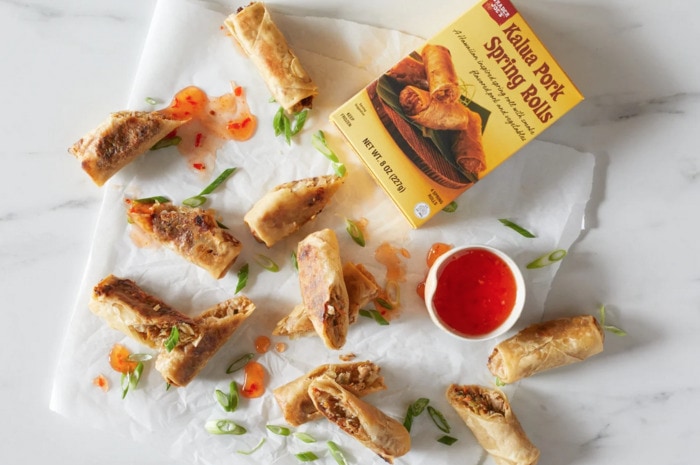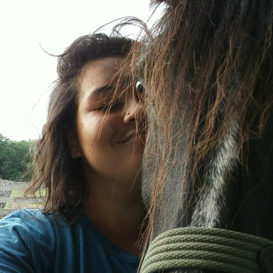 Latest posts by Hebba Gouda
(see all)