Instead of skipping breakfast or stopping by Starbucks for the sixth time this week, whip up one of these easy breakfast ideas that require just five ingredients or less. Your tummy (and your wallet) will be singing your praises.
Which is much better than the cacophony of irritated grumbles we typically endure before lunch.
We pulled together a bunch of recipes for your mornings, like biscuits, breads, a breakfast burrito, overnight oats, and several egg variations. They can all make your mornings a little easier, even if you're running late.
If? We meant when.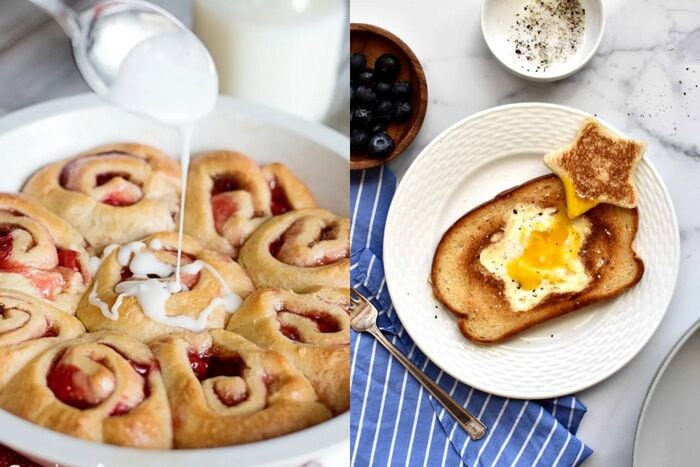 All of these easy breakfast ideas are simple and efficient, and barely need any skill to put together. Because who are we trying to impress at 7 am? Our cat is going to judge us either way.
23 Easy Breakfast Ideas, Because Sleep Is Important
1. Maple Brown Sugar Overnight Oats
This maple brown sugar overnight oats recipe is super easy and versatile. Although it only takes five ingredients, you can add tons of toppings, like peanut butter, hemp seeds, and berries. Just ask yourself: how extra am I feeling today? And how long has it been since my last run to Trader Joe's?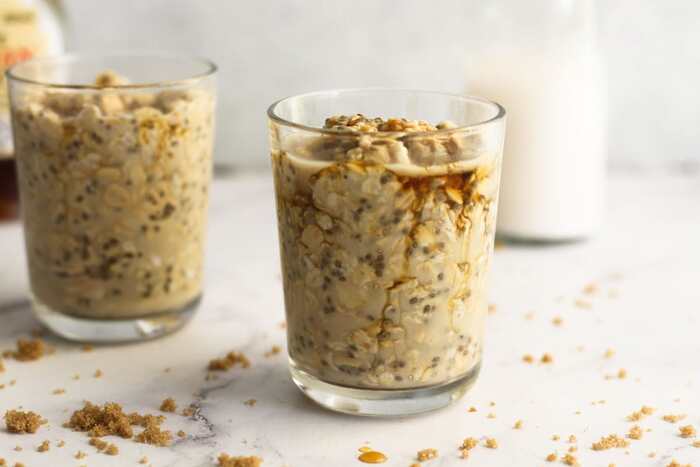 2. Cheese Ramen
Ramen? For breakfast? Hey, if there's breakfast for dinner, there should be dinner for breakfast! Especially when it involves massive amounts of cheese. You cheddar believe we're not joking around with this one-pot ramen recipe.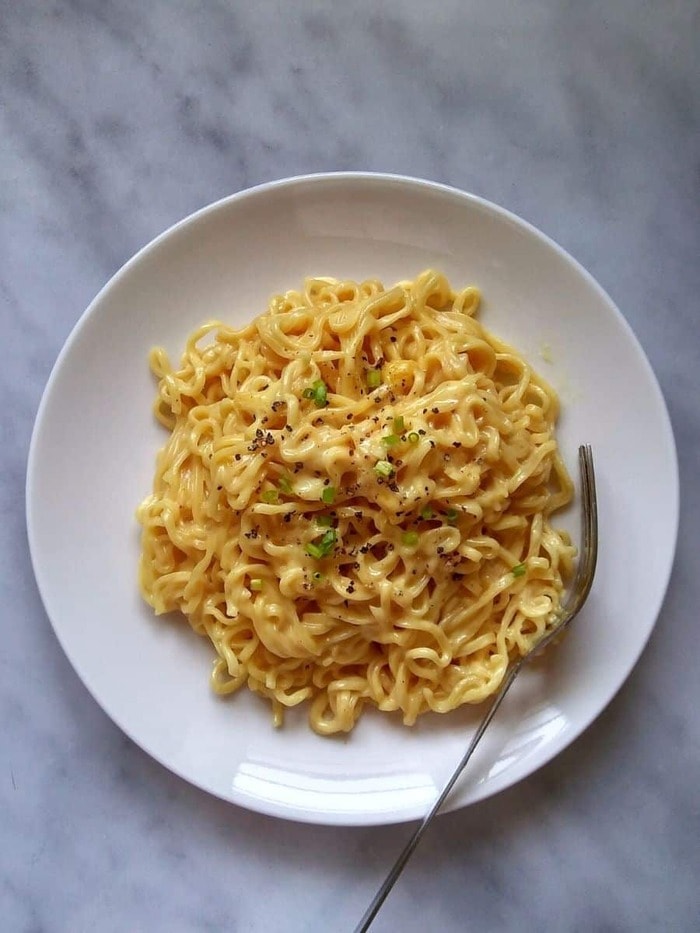 3. Banana Peanut Butter Oatmeal Bars
We have to say it: banana is peanut butter's most elite counterpart. And these banana peanut butter oatmeal bars prove it. Just don't tell jelly. She has a history of getting…jelly.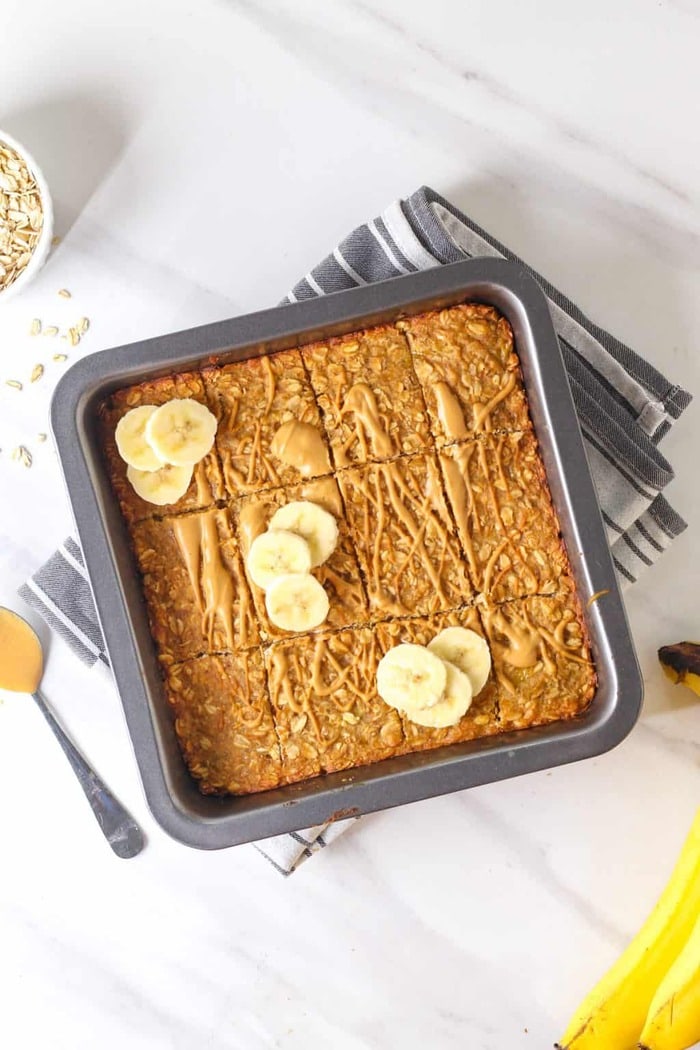 4. Healthy Apple Donuts
We love these apple cider donuts. And our dentist loves that we love them! At least, that's what we think she said. We couldn't hear her over the drill.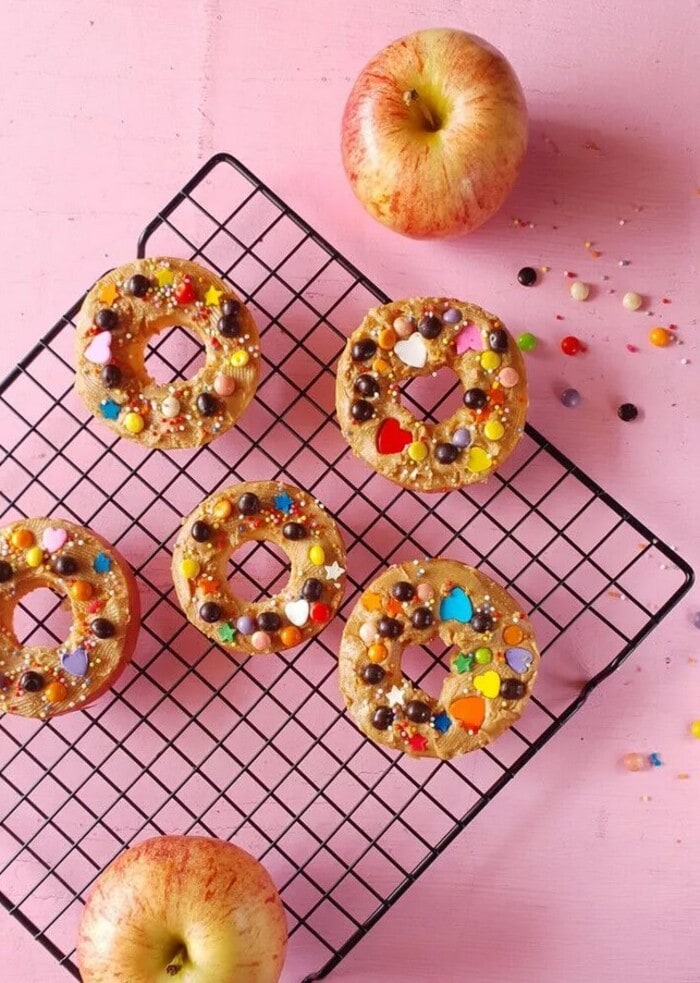 5. Air Fryer Breakfast Pizza
We could argue until the sun comes up about whether or not pineapple belongs on pizza (it does, and we'll stand by that). But we can all agree that pizza belongs at breakfast. This breakfast pizza is topped with crispy bacon, scrambled eggs, and cheesy goodness. Not that "cheesy badness" is a thing.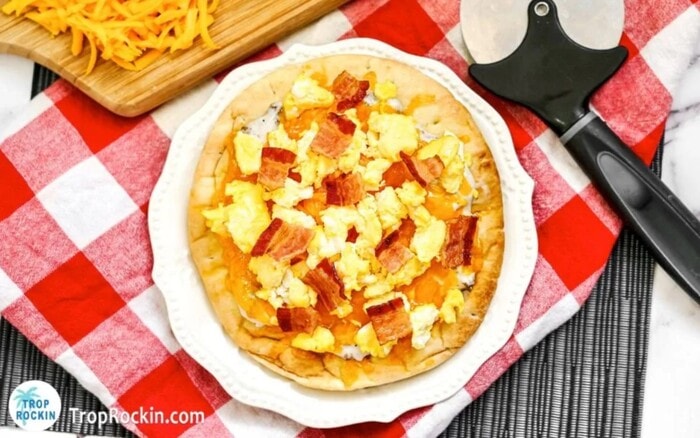 6. Simply Cheesy Breakfast Burritos
Dinner? Burrito time. Lunch? Burrito time. Brunch? Burrito time. Linner, or whatever you call it when you skip lunch so you have to eat an early dinner? Burrito time. The only time when it's not burrito time is during donut time. Naturally.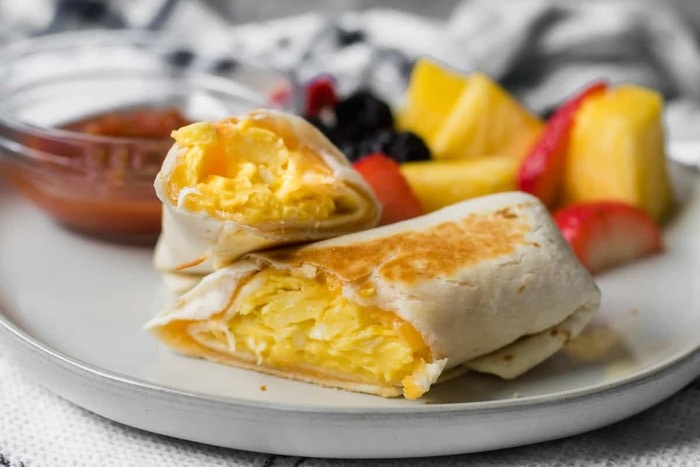 7. Easy Baked Eggs in Avocado
Avocado toast? Overdone and predictable. Baked eggs in an avocado? That's the breakfast of the future. With innovation like that, it's a wonder we aren't billionaires yet. It's probably the whole sleeping-until-8am thing.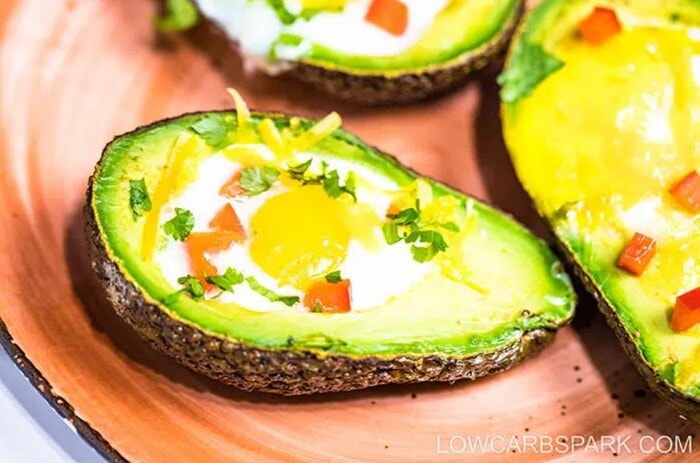 8. Vegan Banana Bread
We all buy bananas with the best of intentions. You get a bunch, vow to have one every day, and then end up with a pile of mush on your counter. But you're able to level up! Those overripe bananas are perfect for this vegan banana bread. When baked into carb form, bananas become infinitely more palatable.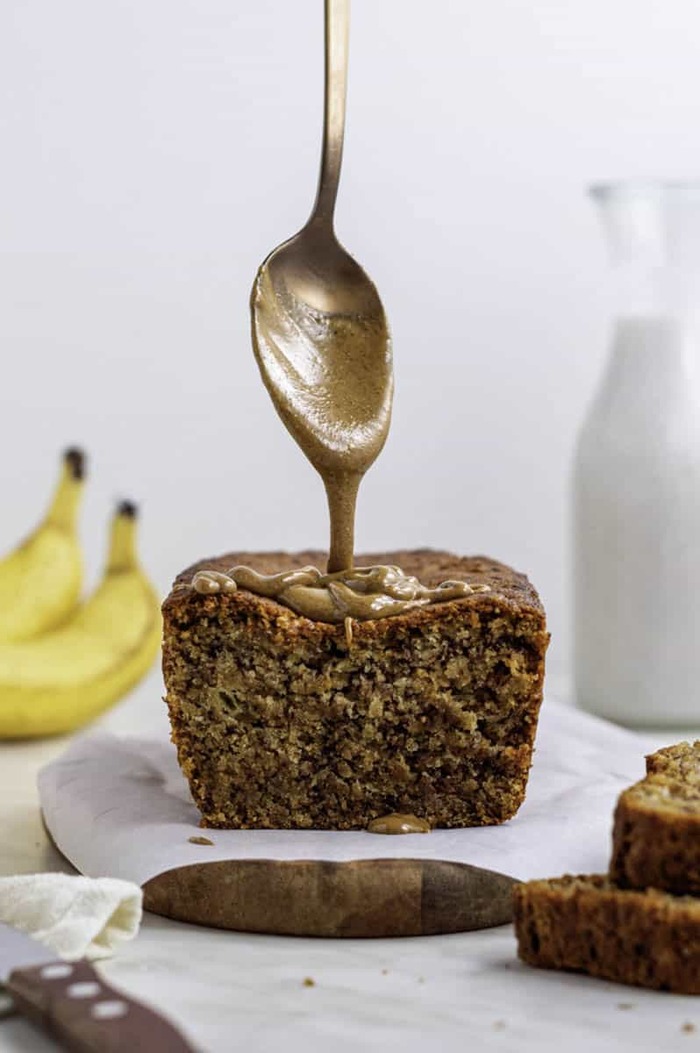 9. Copycat Starbucks Cheese Danish
While we'd love to stop by Starbucks every morning, this copycat Starbucks cheese danish recipe has our wallets saying, "More money for tacos!" And, Starbucks shaking their fists at us saying, "If it wasn't for you meddling kids!"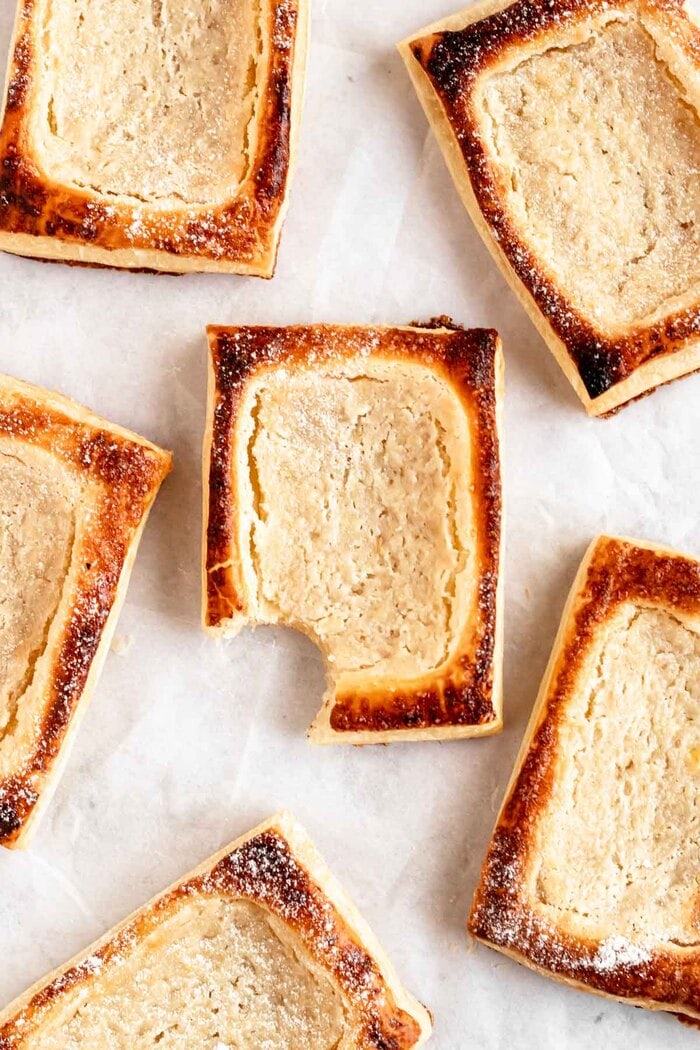 10. Fried Spam
Pop quiz: What does Spam stand for?
A. Spiced Ham
B. Shoulder of Pork and Ham
C. Special Processed American Meat.
If you answered, D. Who cares, it's delicious, you're right! P.S. This fried Spam recipe is the perfect counterpart to breakfast fried rice.
11. Buttermilk Drop Biscuits
Once you make these buttermilk drop biscuits, would you mind dropping one into our mouths?
You can bake these in advance and then warm one up for breakfast and slather it in jam and honey butter. And by "one," we mean "one dozen." What's for breakfast tomorrow?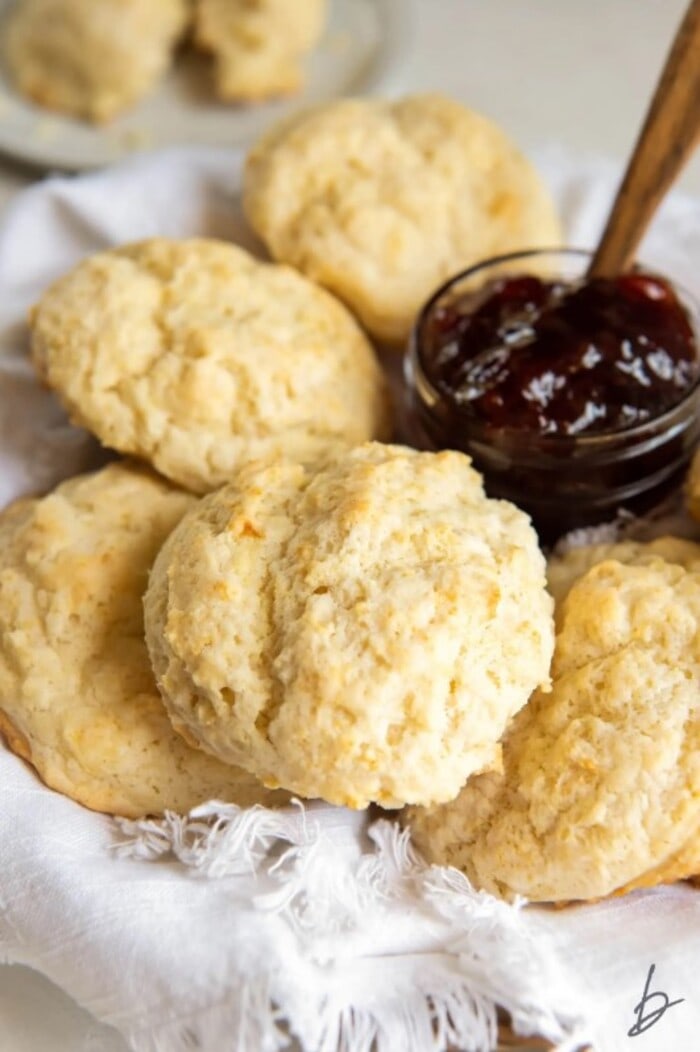 12. Cherry Pie Cinnamon Rolls
These cherry pie cinnamon rolls taste so good they'll make a grown man cry. Our dog is now also crying. Where's Fergie when you need her?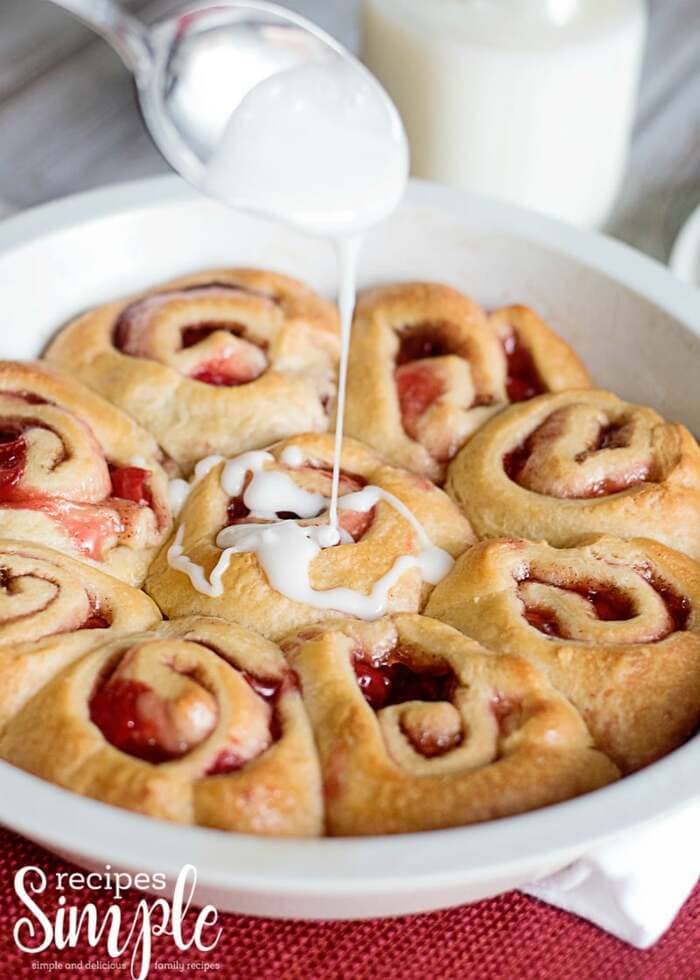 13. No Bake Chocolate Energy Bites
If you stayed up until three in the morning watching the latest season of "Emily in Paris," whip up these chocolate energy bites in a jiffy. Then say "bonjour" to these beauties and get energized for another jam-packed day of Netflix.
14. Eggs in a Nest
Did you know that it takes up to two whole weeks for a bird to make a nest? Lucky for you, it only takes a few minutes to make this easy eggs-in-a-nest recipe. Being a human does have a few advantages. Ugh, we just remembered taxes.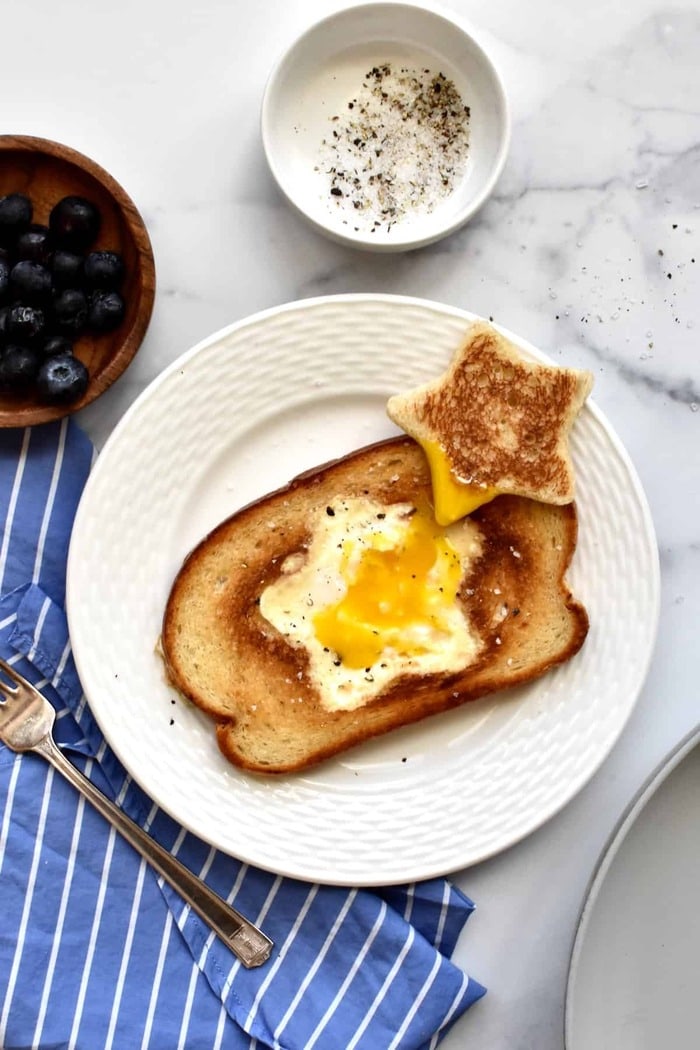 15. Vegan, Gluten-Free Air Fryer Toasted Coconut French Toast
You put the toast in the coconut and eat it all up. Let us have this, okay? It's been years since our last tropical vacay.
With this air fryer toasted coconut French toast, you'll have a sweet, golden-brown breakfast that's perfect for anyone who's health-conscious.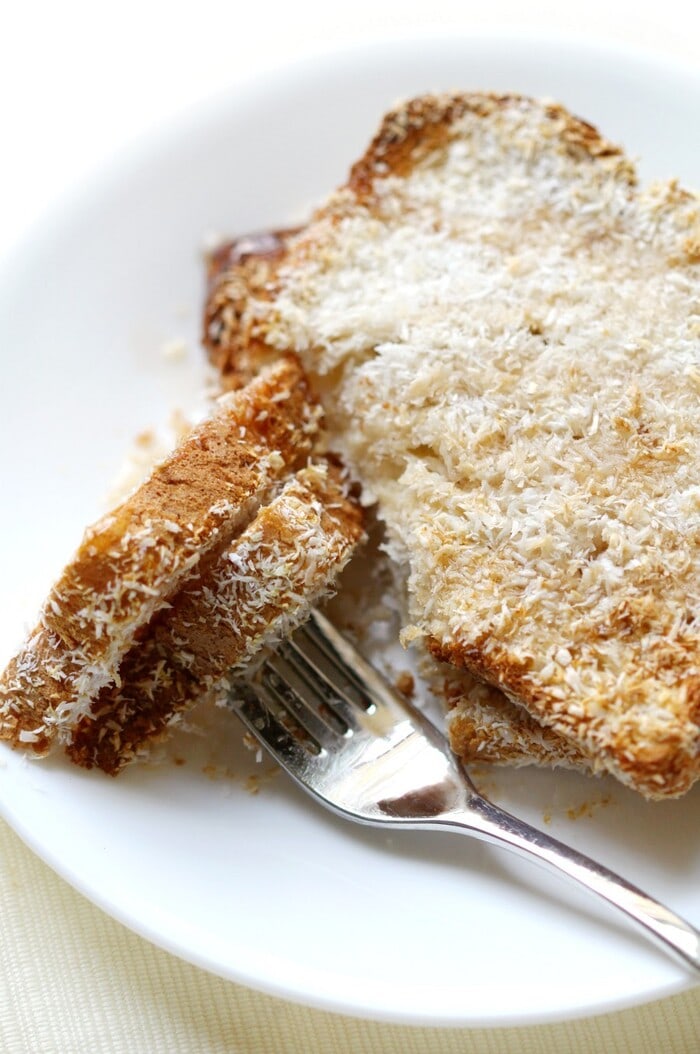 16. Chocolate Peanut Butter Buckwheat Cereal
Did anyone else's parents never let them eat Reese's Puffs cereal as a kid? Now we can live out our chocolatey-peanut-buttery dreams with this chocolate peanut butter buckwheat cereal. Okay, and a side of Cocoa Puffs.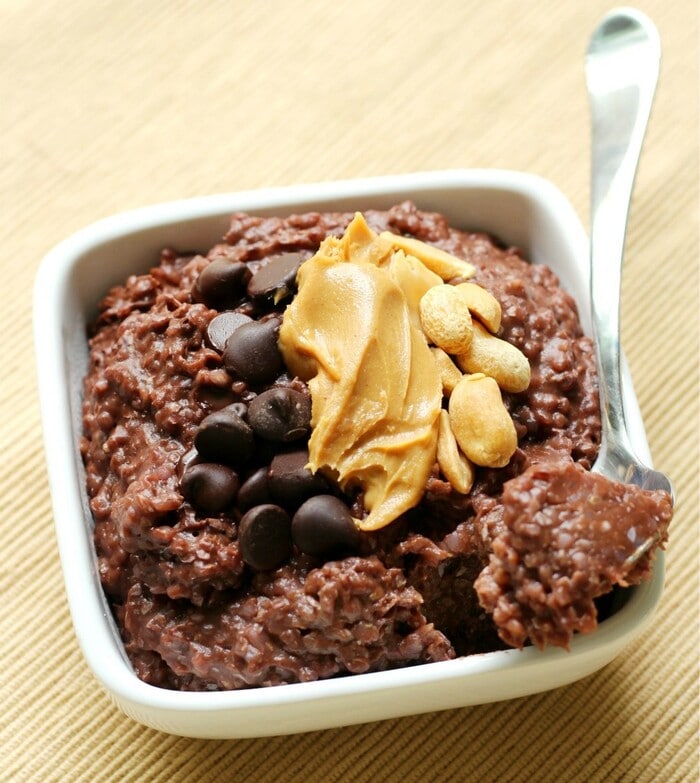 17. Chilaquiles Rojos
Breakfast burritos are amazing, but chilaquiles show that breakfast nachos are just as tasty. This authentic Mexican recipe may be meant for breakfast, but we won't tell if you stumble into the kitchen at all hours to make it. Our philosophy is, if it's after midnight, it's breakfast.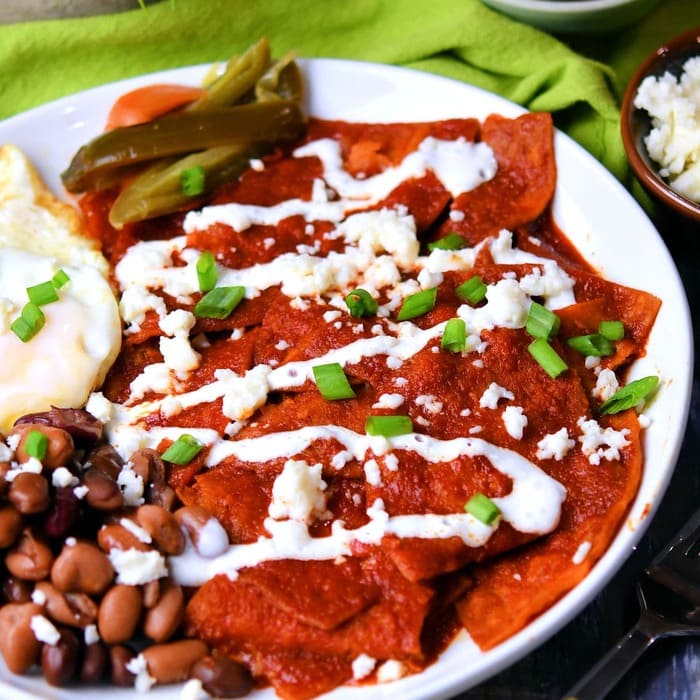 18. Vanilla Yogurt Brûlée
We all love to play with fire, right? Ahem. Maybe that's something we should talk to our therapist about. Anyway, this vanilla yogurt brulée recipe consists of yogurt, vanilla, and sugar. Hit it with a culinary torch to get that caramelized effect that makes brulée so bru-lightful.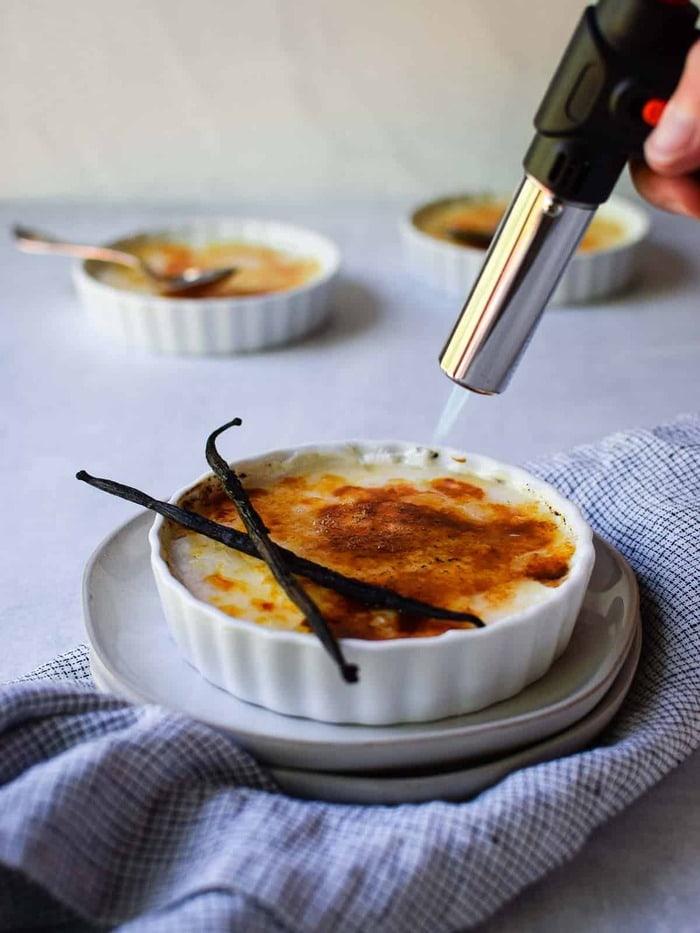 19. Egg and Biscuit Breakfast Casserole
We love a good breakfast sandwich, but it's even better when it's a flaky, buttery, casserole dish. And when we use mind control from our beds to heat it up.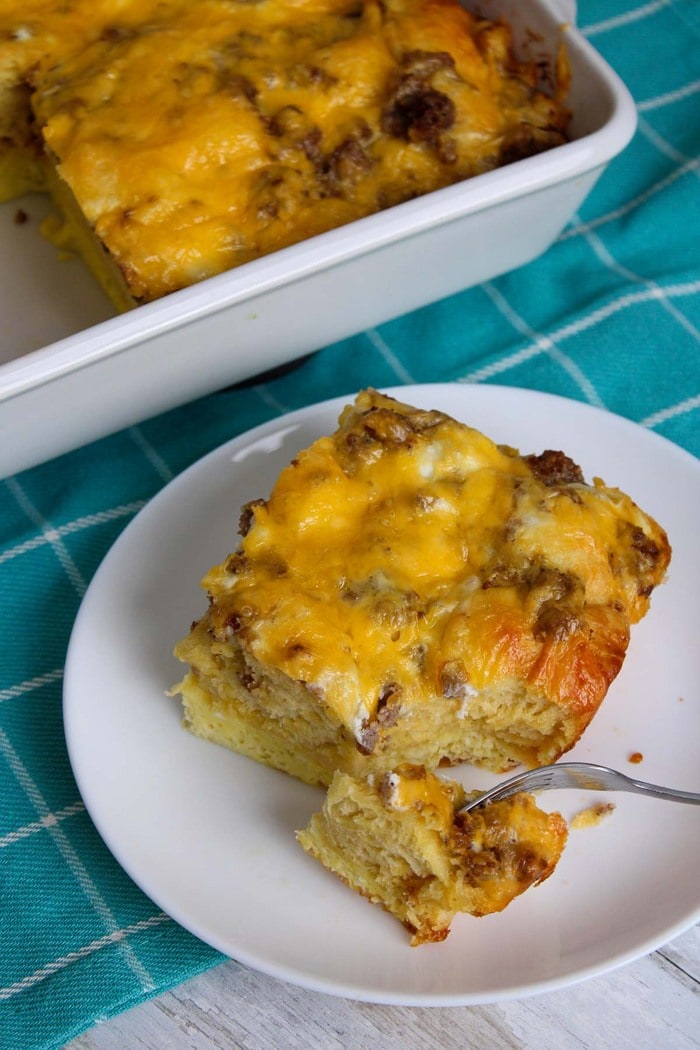 20. Instant Pot Scotch Eggs
We were bummed when we learned that Scotch eggs are not, in fact, eggs made with Scotch. Our disappointment was fleeting, though, because Scotch eggs are actually eggs wrapped in sausage. And that arguably sounds much better anyways.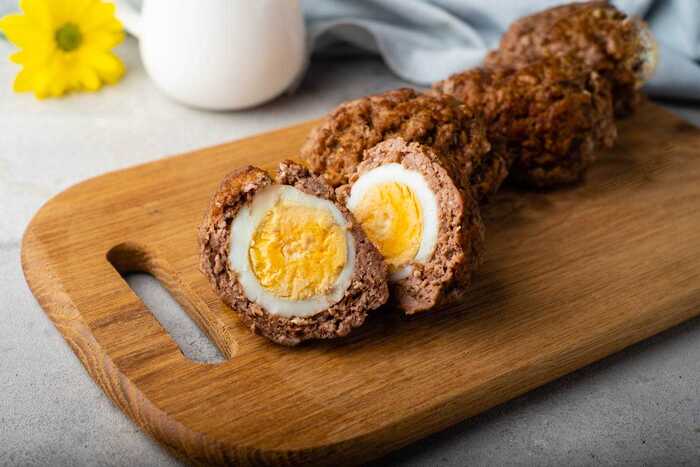 21. Turkish Scrambled Eggs
Everybody and their mother swears they make the best scrambled eggs. But judging by this Turkish scrambled eggs recipe, the best way to make them is with juicy ripe tomatoes and Turkish green peppers. You're welcome for that ego check.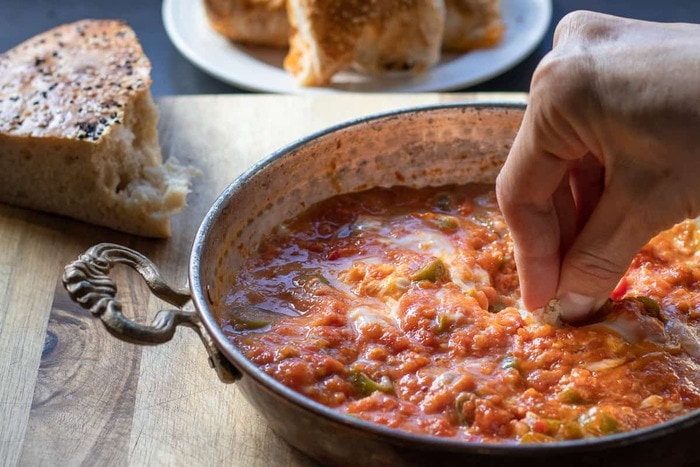 22. Blueberry and Raspberry Smoothie
Putting four ingredients in a blender counts as cooking. If it doesn't, we've never cooked anything in our lives. Our blended taco recipe is way better than it sounds. But this blueberry and raspberry smoothie is definitely prettier.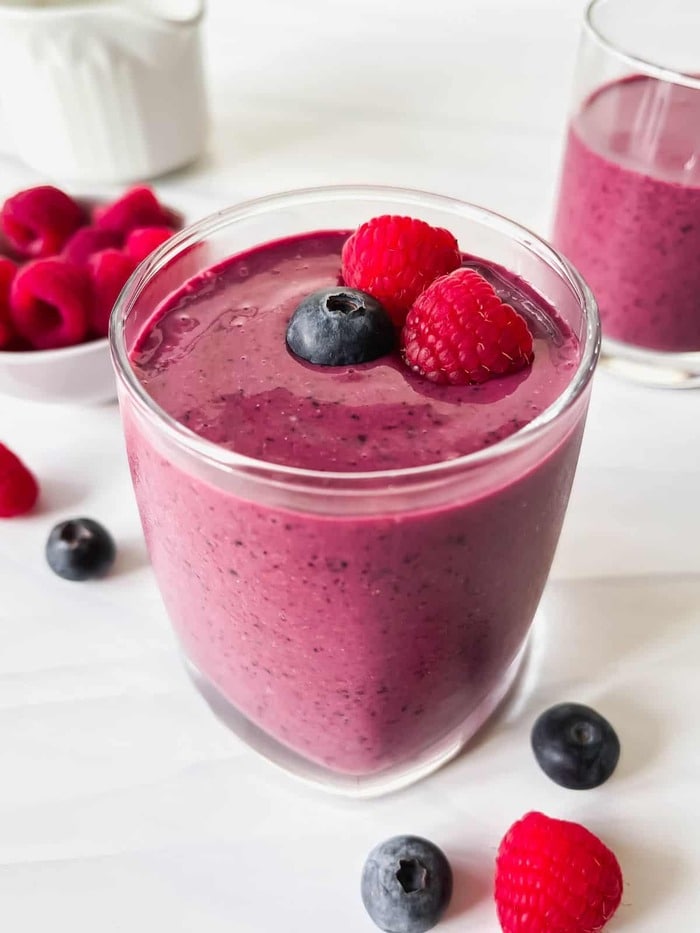 23. Banana Egg Pancakes
You may be saying, "Big deal. All my pancakes have two ingredients: pancake mix and water." We see you, we support you, we are you.
But this recipe is a healthier, almost-as-quick alternative to your Sunday morning pancakes. You'll be back on the couch in no time.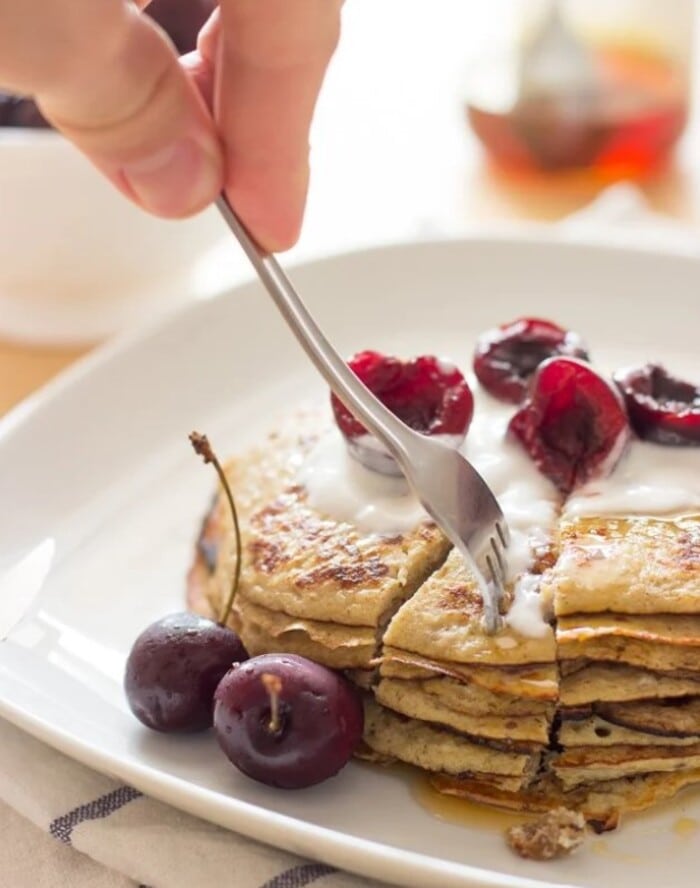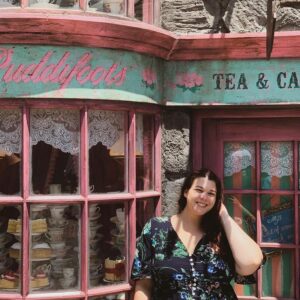 Latest posts by Jacqueline Gualtieri
(see all)