There are few better things than indulging in a Family Size bag of Cheetos after a night of drunken debauchery. To be honest, there are few better things than this crispy, crunchy snack, period. If you live and breathe by these cheesy little treats, then you'll love these Cheetos facts.
After all, what's better than a food that leaves your fingers neon orange, sits like a brick in your stomach, and makes your mouth feel like the Sahara Desert? Cheetos are truly one of God's greatest gifts to the snack world, and we've tried a lot of them.
While you swipe through the Internet with your dusted fingers, learn a little bit about the history of Cheetos. You might find that these facts make you love this snack even more than you already did.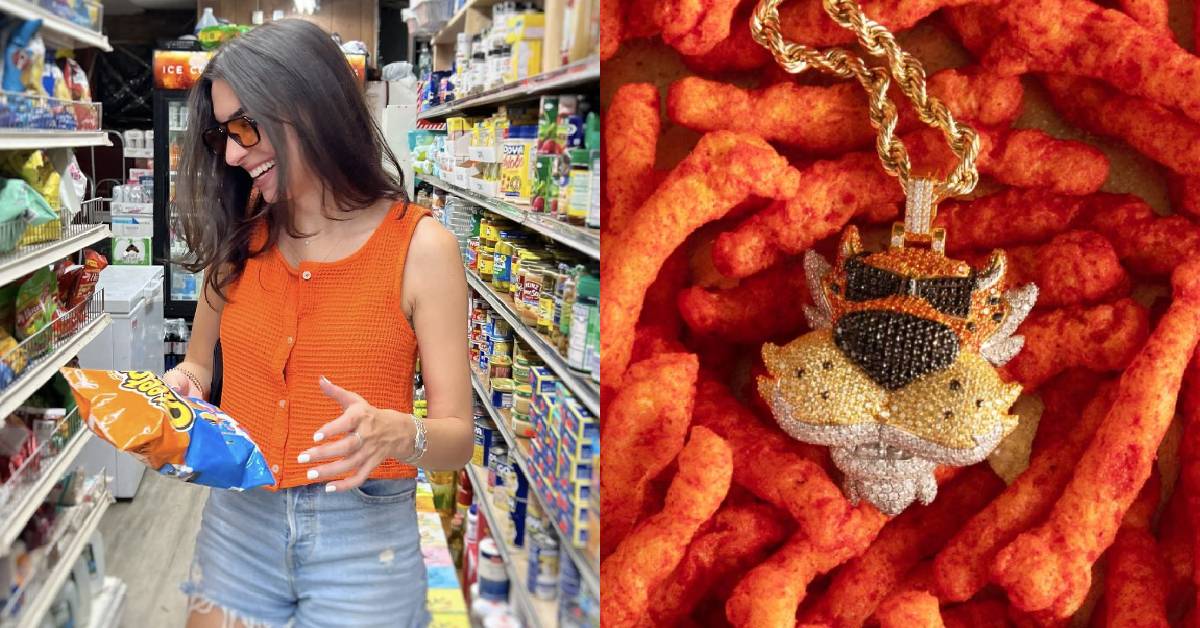 9 Cheetos Facts That You Never Knew Before
1. Cheetos Dust Has a Name
Believe it or not, there is a very real name for the impervious orange dust that's left on your fingers after you've housed a bag of Cheetos. According to the brand, it's called "cheetle." So when you're licking your fingers clean, just think about the fact that you're licking the cheetle.
Oh come on, get your mind out of the gutter.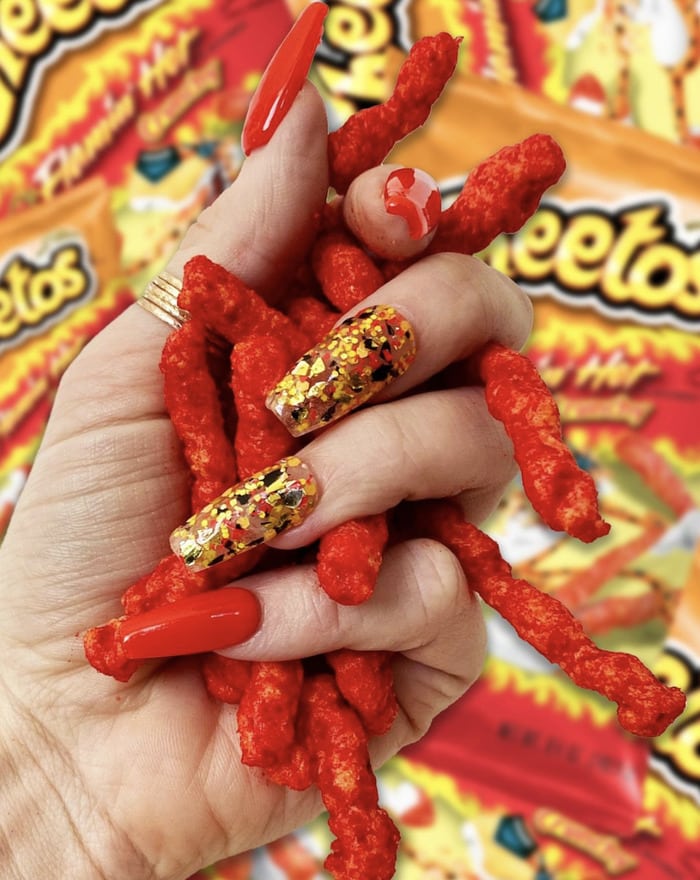 2. Chester Is Not the First Cheetos Mascot
Before there was Chester, there was the Cheetos Mouse. Way back in 1971, the frisky 'lil mouse was the face of the Cheetos snack and he promoted the "cheese that goes crunch."
He was designed by Paul Coker Jr. but was eventually replaced by Chester in the 1980s — who in all honesty, probably ate the mouse. Tom and Jerry, who?
3. The Military Played a Role in Developing Cheetos
When Frito-Lay first unleashed Cheetos on the world in the 1940s, the company used cheese dust that was created by the army.
During World War II, the military put a lot of effort into dehydrating food, including cheese. The Wisconsin cheddar was such a success that Frito-Lay was happy to use it for its own brand new creation, according to the book Combat-Ready Kitchen: How the U.S. Military Shapes the Way You Eat. God bless our troops.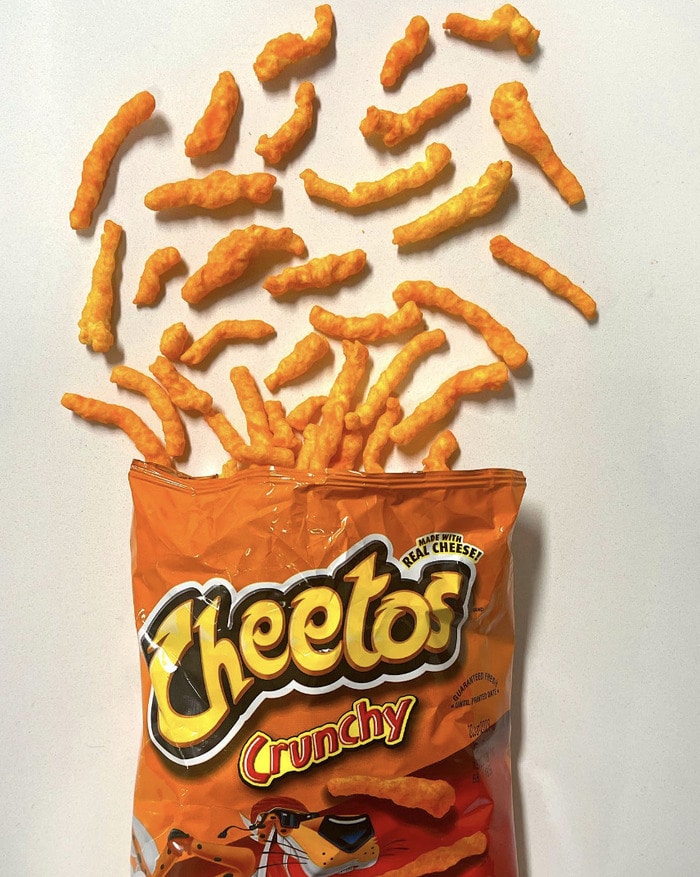 4. The Largest Cheeto Lives in Iowa
Well, as of 2003, the largest Cheeto on record made the long voyage from Hawaii — where it was discovered — to Iowa. It was reportedly the size of a lemon, according to the Midland Daily News.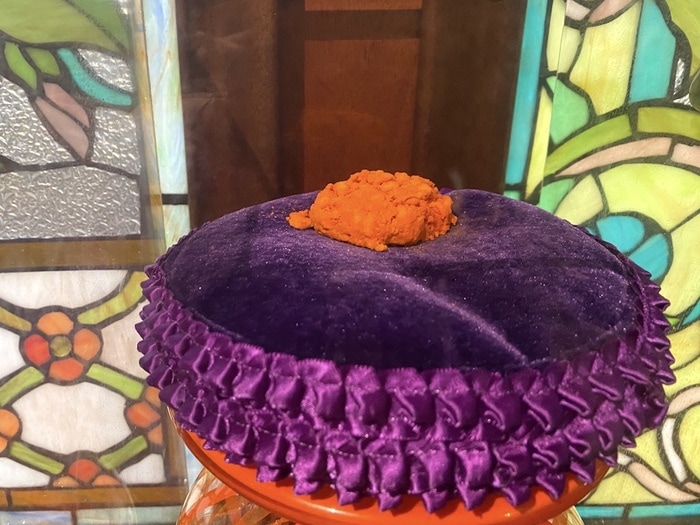 The radio DJ who got the snack to the Midwest, Bryce Wilson, bragged to the news outlet about the Cheeto's, uh, "girth." There's an image.
5. Flamin' Hot Cheetos Sent a Bunch of People to the ER
Listen, Flamin' Hot Cheetos contain red food dye, let's make that clear. That means if you eat a lot of them, there's a chance your poop will be discolored.
There was a time, though, in 2012, when there was an influx of people going to the ER — specifically parents taking children — with discolored poo due to Flamin' Hot Cheetos, according to CBS News. That $3 bag of Cheetos suddenly got so much more expensive once that ER bill came in the mail.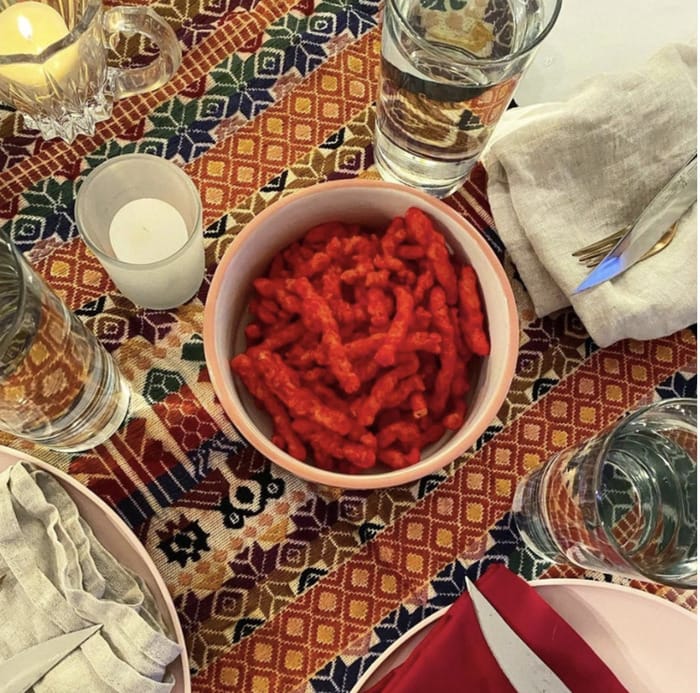 6. The History of the Flamin' Hot Cheetos Is Up for Debate
Richard Montañez may be the subject of the 2023 film Flamin' Hot, but the Los Angeles Times reported in 2021 that he hadn't actually created the stoners' beloved snack at all. Previous employees of Frito-Lay told the publication that, while Montañez had, in fact, worked his way up from being a janitor at the company, he didn't actually have any involvement in the development and creation of any of the Flamin' Hot products.
Despite the fact that he's sold the story as his own, his former coworkers say otherwise. What's that story about snitches? Oh yeah. We don't share our Flamin' Hot Cheetos with them.
7. You Could Maybe Actually Be Addicted to Cheetos
Admittedly the research is thin, but a food scientist did tell The New York Times in 2013 that there was some science behind the addictive nature of Cheetos.
"It's called vanishing caloric density. If something melts down quickly, your brain thinks that there's no calories in it…you can just keep eating it forever," the publication reported. There our brain goes, sabotaging us again!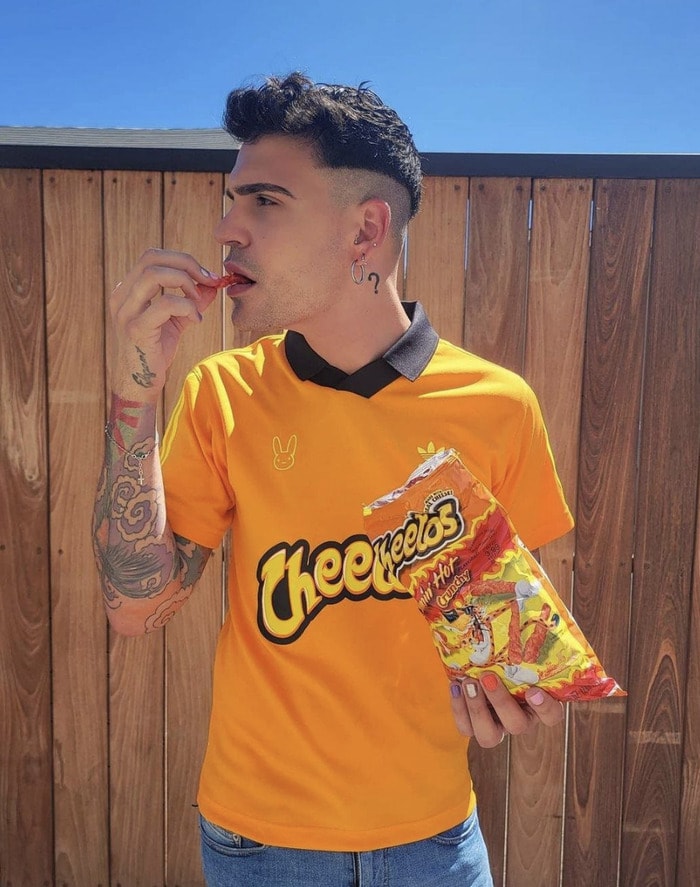 8. The Flamin' Hot Cheetos Spice Is a Mystery
The exact recipe for what makes a Flamin' Hot Cheeto so perfectly spicy will probably always remain a bit of a mystery (unless someone violates an NDA or decides they DGAF about repercussions). When you look at the ingredient list, there isn't any sort of chili pepper or spicy seasoning to be found.
Now, Wired points out that the magic is likely in the "natural flavor" that's listed in the Flamin' Hot Seasoning recipe. Because we're pretty sure it's not the Red 40 that's giving it a kick.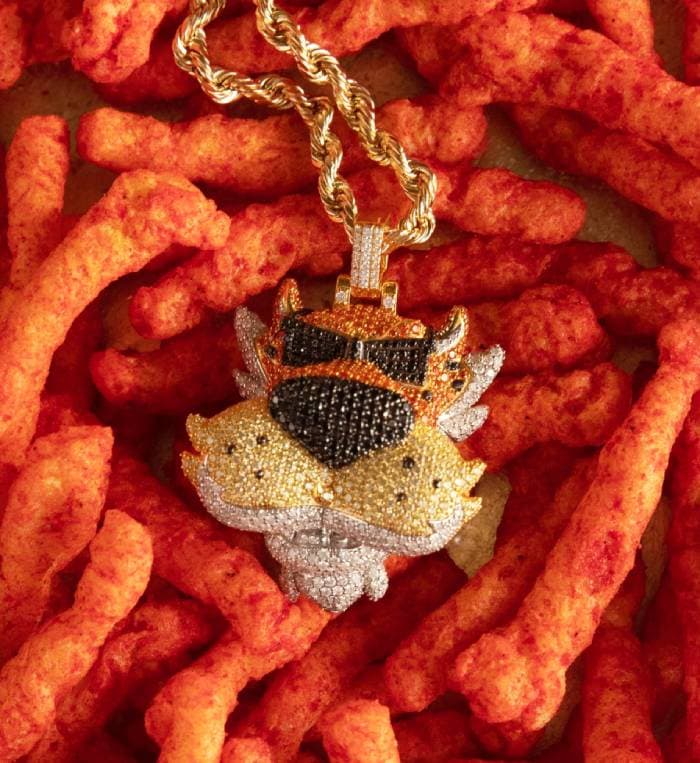 9. Cheetos Set the Trend for Color-Changing Food
Cheetos had one of the first color-changing snacks on the market when Cheetos Mystery Colorz launched in 2001. It was weird, wacky, and wonderful. But mostly weird.
The absurd Cheetos looked totally normal but turned your tongue blue or green once you started eating it. If that's not appetizing, we don't know what is. We can't imagine why they took it off the market.
Latest posts by Hedy Phillips
(see all)