Once you step outside just potato chips, defining chips for the purposes of ranking them in order of worst to best is difficult. Not rocket science difficult, more on the "is a hamburger a sandwich" level. But, still.
We're classifying them as any thin, crunchy snacks that make you see "party size" and conveniently remember that you, yourself, are a party. (And a snack.)
Whether they're keeping your sandwich company at lunch or being smuggled into the movie theater, we love a crispy chip, from potato to tortilla to corn. And we can't help but wonder why people care so much about poker chips when they don't even come in sour cream and onion.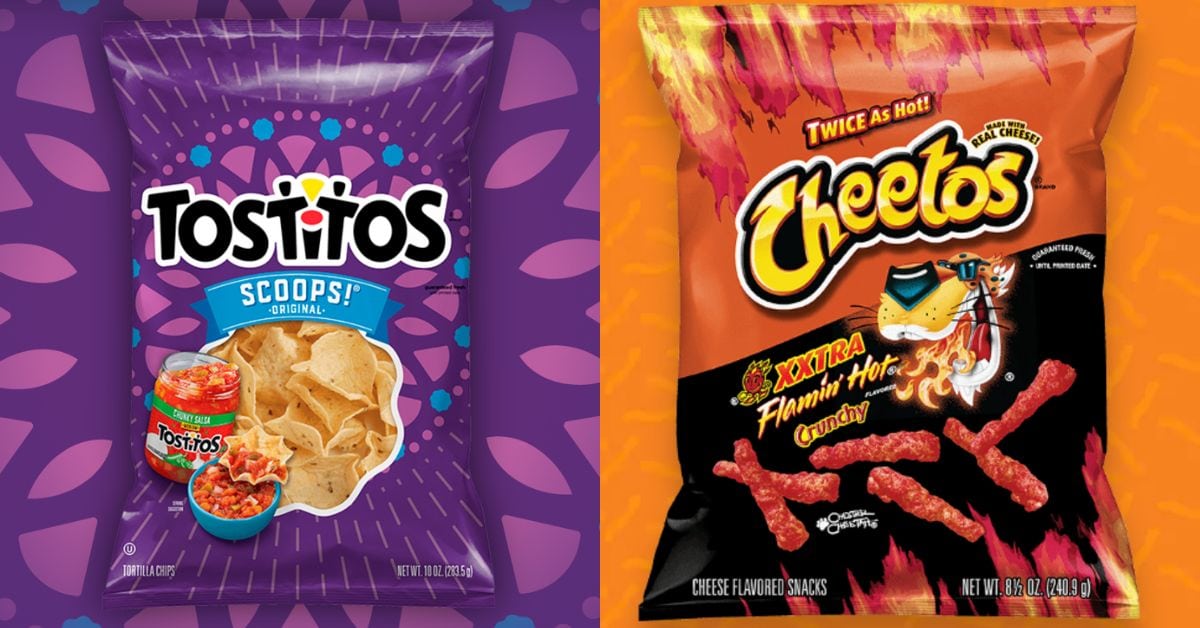 We can't say we love all chips equally, but most of them get at least a little love from us. Maybe they're not the emergency contact, but they'll probably be invited to the wedding.
So here are what we consider the best chips ranked, from good to way better, including selections from the big box grocery stores and Trader Joe's.
All the Best Chips Ranked From Worst to Best (Or, Rather, Good to Best)
23. Lay's Baked Potato Chips
Do Lay's Baked Potato Chips offer a crunch? Yeah. Does it taste like a potato? Yeah. Is it better than nothing? Well, yeah, any potato is. But it is giving "sad office lunch under aggressive fluorescent light."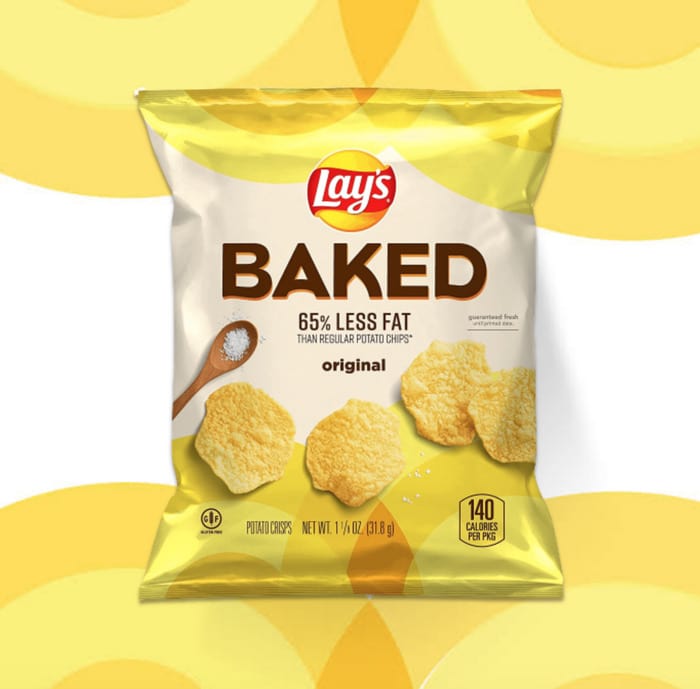 22. Pringles Sour Cream and Onion
We know that Pringles don't claim to be potato chips, and rather a concoction based on "dehydrated potato product," but that doesn't stop us from feeling disappointed every time.
They taste good enough, but are just mealy enough to remind us that they aren't the chips we know we want. They may or may not be why we have trust issues. (That or the fact that our arm always gets stuck in the tube.)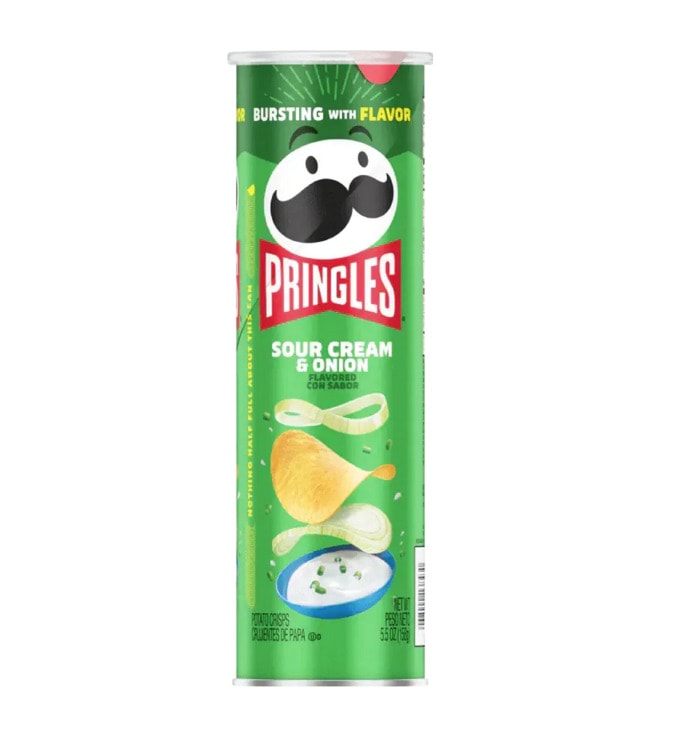 21. Clancy's Loaded Bacon and Cheddar Wavy Potato Chips
Between the picture of waffle fries on the bag and the bacon graphics that would look suspiciously at home on a dog treat package, these chips have got us feeling some type of way.
It tastes like a beautifully fake take on bacon and cheddar flavoring. Oh, and it's delicious, if you're into that kind of stuff.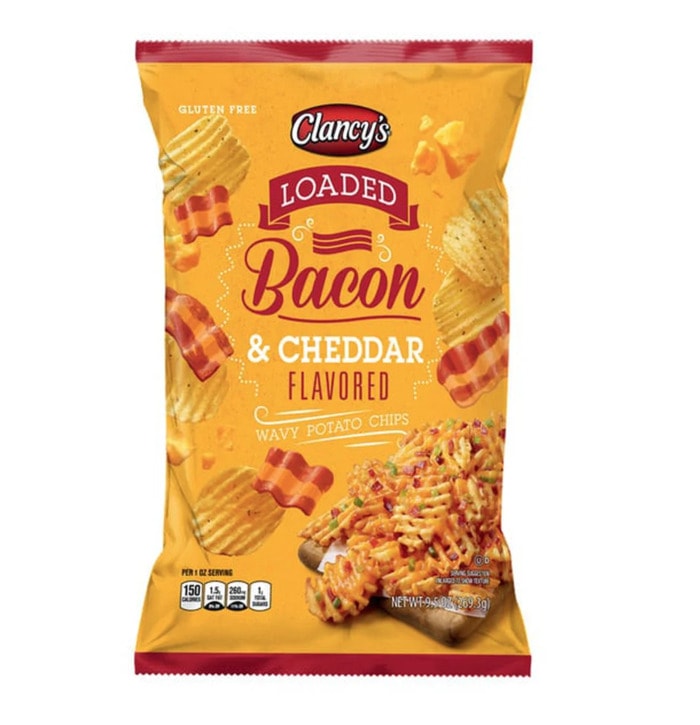 20. Lay's Poppables Sea Salt Potato Snacks
The biggest draw of these Poppables is less the flavor and more how fun they are to eat. The shape ensures they're light and puffy and crispy. So much so that you almost forget they taste a little… meh.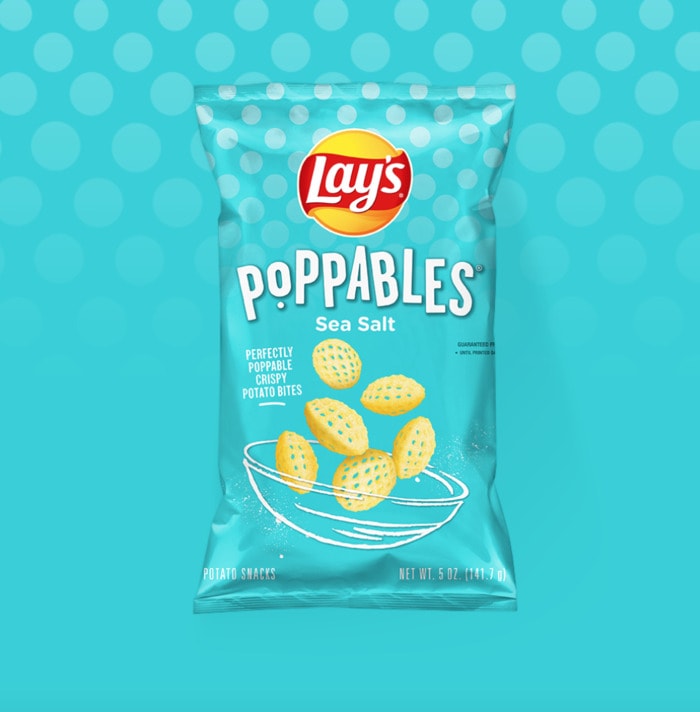 19. Tostitos Organic Blue Corn Tortilla Chips
A sophisticated take on the tortilla chip, these have a bit of a nuttier flavor than the classic. But the corners left us with scraped up mouths because we tried to house chips and salsa while singing Eiffel 65's Blue at the same time. And no, we're not sorry it's now stuck in your head.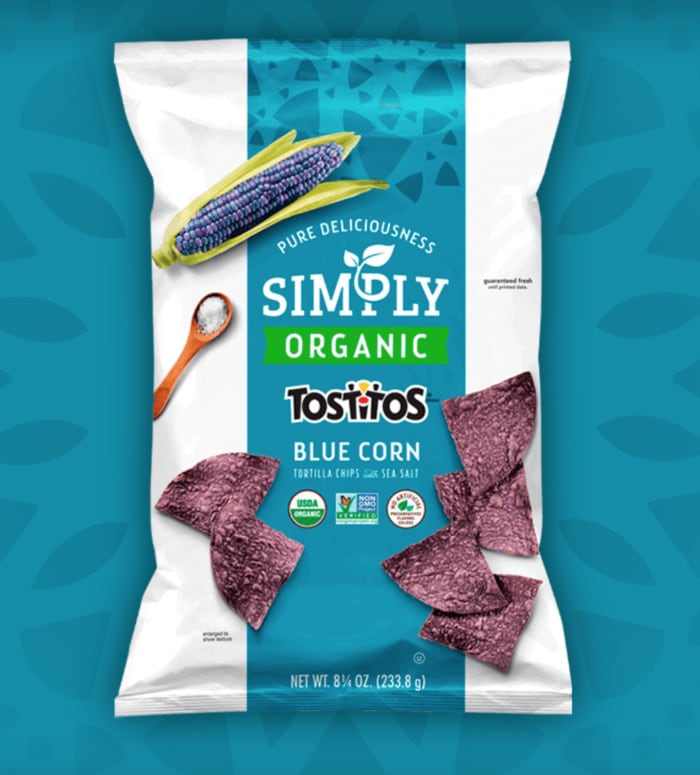 18. Lay's Classic Potato Chips
No cookout is complete without the giant yellow bag. No vending machine is complete without the tiny one. These are classic for a reason, and while they might not be the most exciting, they've adorned countless paper plates and been shoved inside of innumerable sandwiches.
Thank you for your service, Lay's Classic. We still wish you were the green one.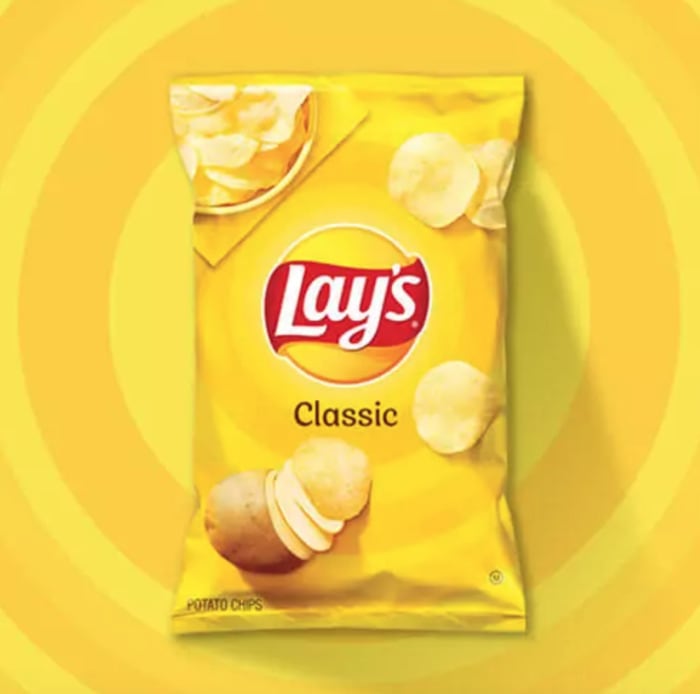 17. Tostitos Scoops!
They are objectively not any more or less delicious than the classic Tostitos chip, but the shape!
Why does Ben Franklin adorn our money when there are geniuses that made a spoon out of a chip? We demand justice be served. Perhaps with a side of guac.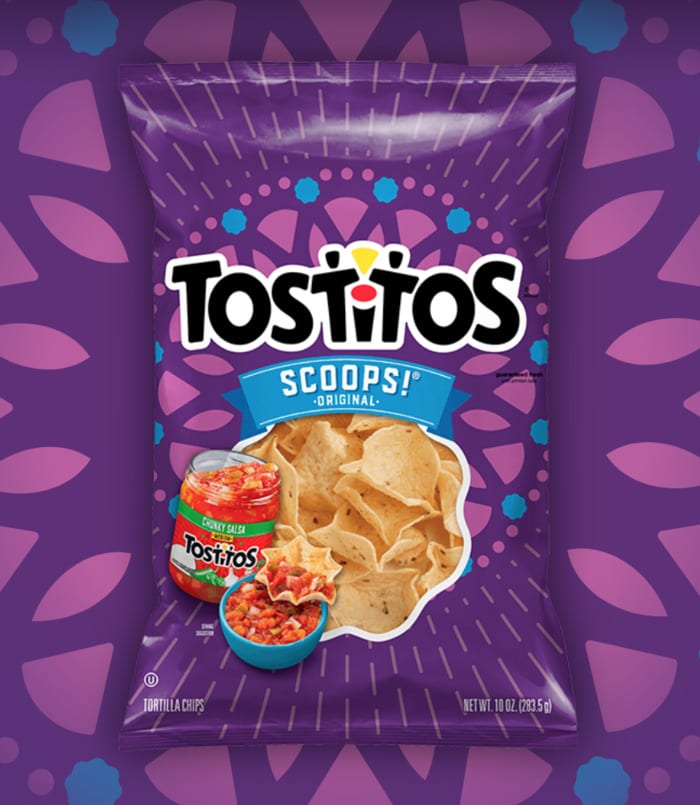 16. Ruffles Original Potato Chips
We love the added heartiness that the ridges offer. These chips are not only perfectly salty as a snack on their own, but they also have the neutrality and the structural integrity to accommodate dips. Ruffled feathers? Not so good. Ruffled chips? Seconds, please.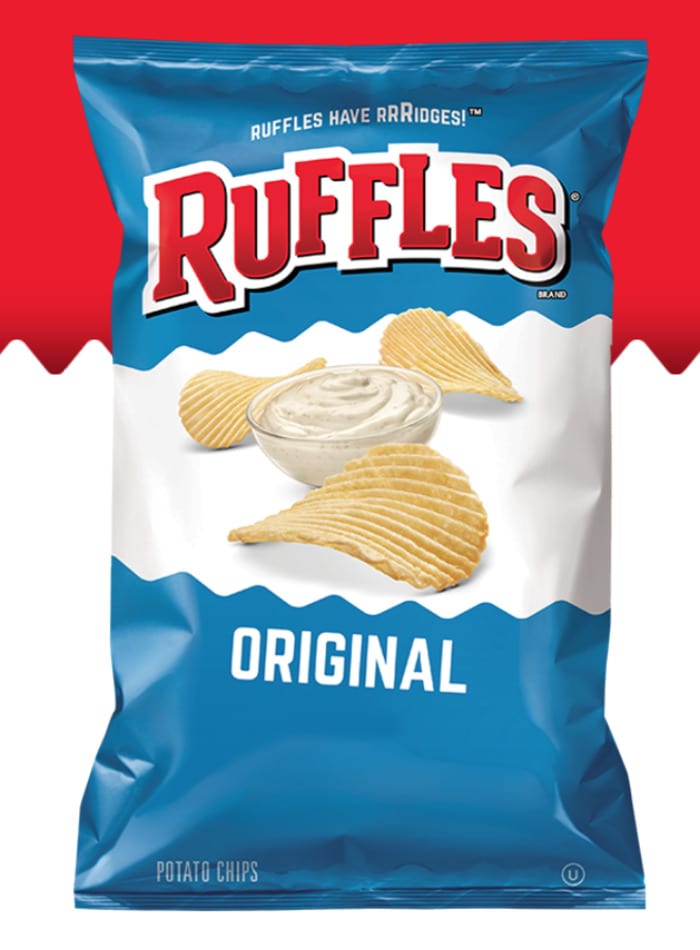 15. Doritos Spicy Sweet Chili
These are great, but of course they are. They're Doritos. But, you'd be better off with a different selection if you have a spice hankering. We definitely taste the sweet, though not so much the spicy. We even tried eating a lot to see if the spice built. It didn't. All in the name of science. And lunch.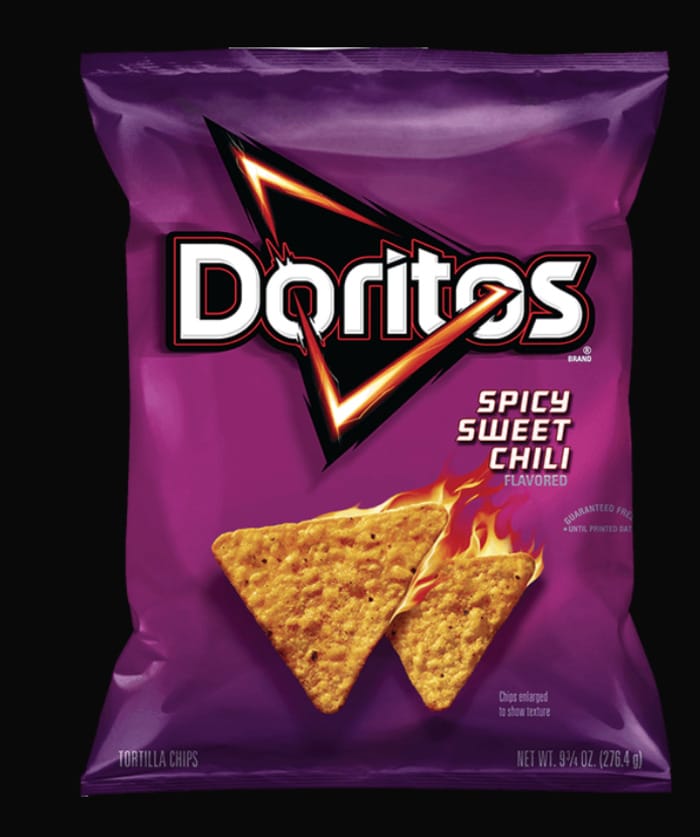 14. Lay's Kettle Cooked Sea Salt and Vinegar Chips
With each salt and vinegar reminder of bite, we finally learned what "hurts so good" means.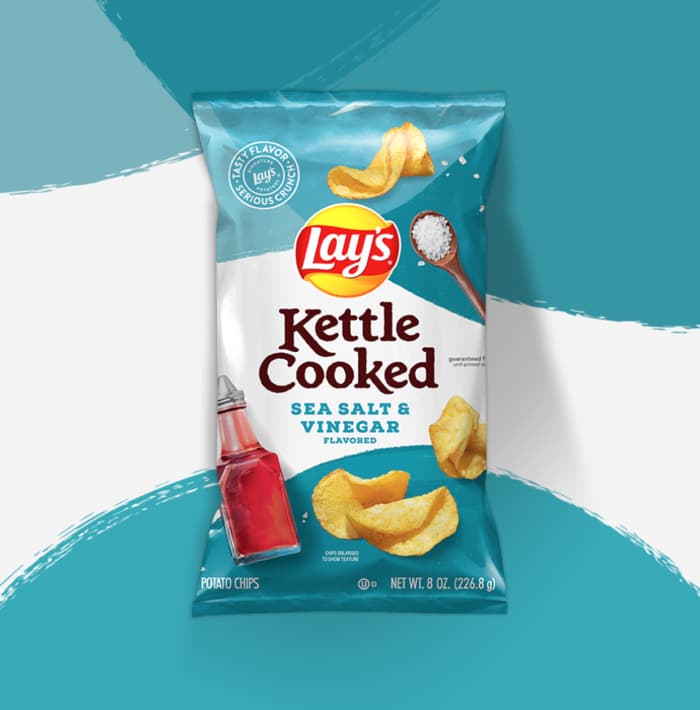 13. Bugles Original
We've had a lot of corn-based snacks, but Bugles are in a class of their own. They are wonderfully tasty, with a crunchy yet light texture, and the shape just adds to the fun.
If you've never put them on your fingertips and pretended to be a witch, you either haven't lived or you're a liar.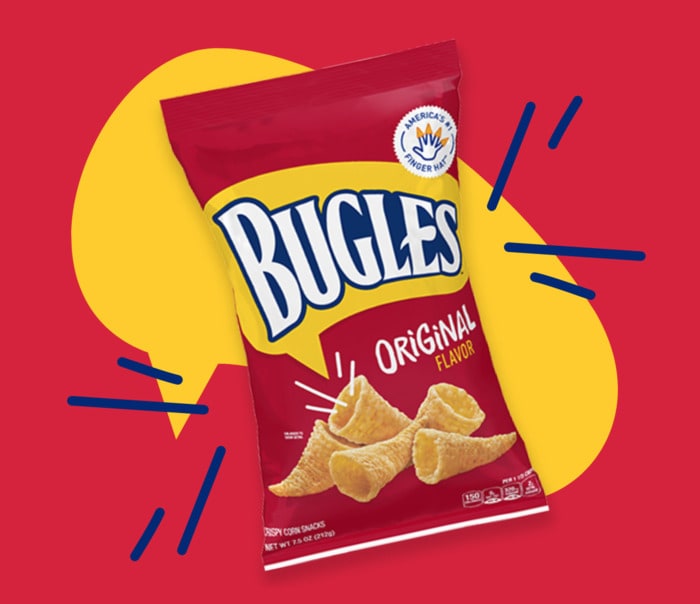 12. Trader Joe's Crispy Crunchy Spicy Mochi Rice Nuggets
Mochi is amazing. We always knew we loved it for its bouncy chew, but now we also love it for its sharp crispness, apparently. Mochi is like that person you want to hate for being too perfect, but her album Renaissance was so good…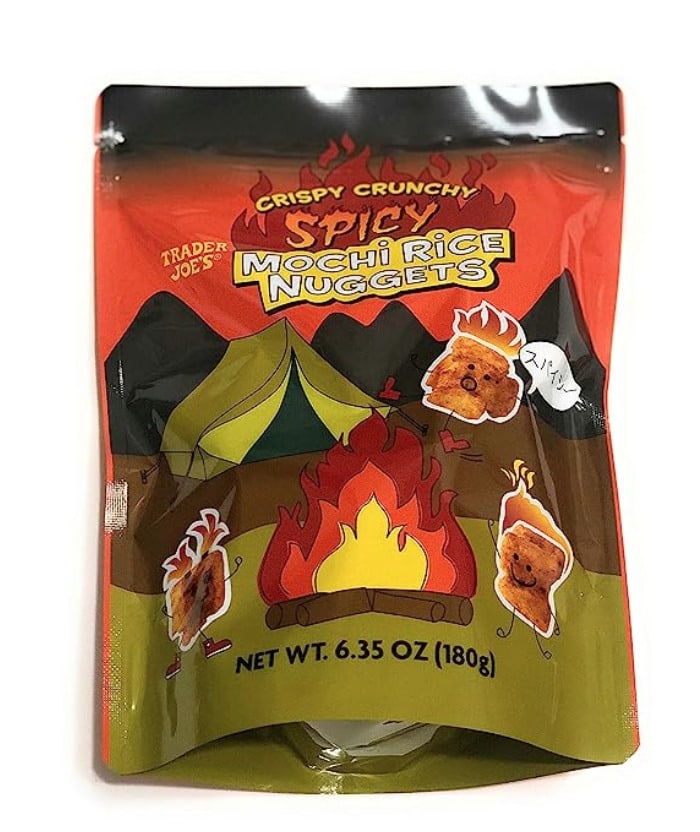 11. Doritos Nacho Cheese
Let's talk about the age-old debate of Cool Ranch vs. Nacho Cheese. We love them both, we do, but we'll usually grab nacho off the shelves if given the choice.
These addictive triangles are the gift that keep on giving: a snack in the moment, and well into the rest of the day as you continue to lick the cheesy goodness off of your fingers.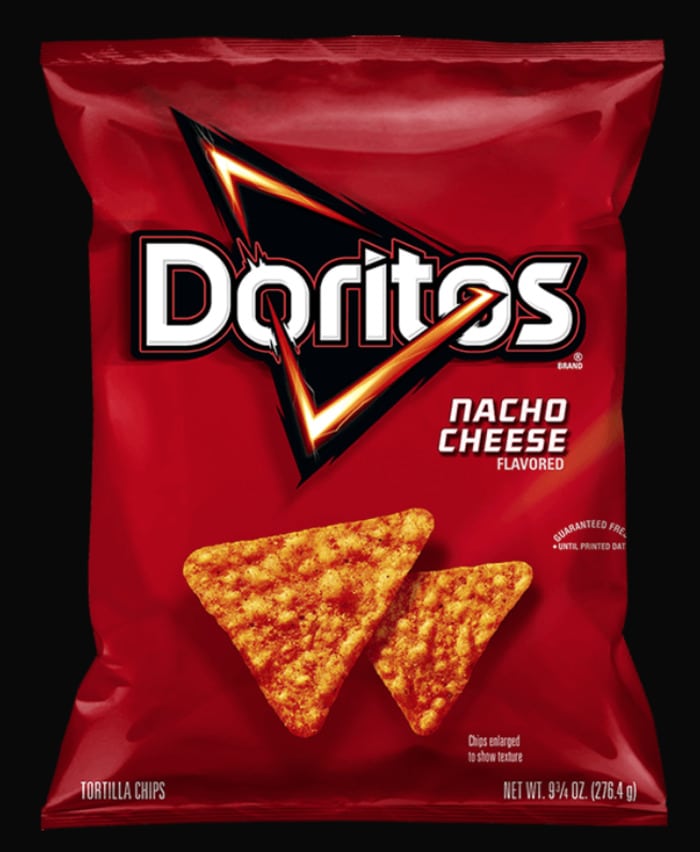 10. Cheetos Crunch Xxtra Flamin' Hot
Red is the color of passion, so it's fitting that these crispy, fiery nuggets are bright red. The kind of red that makes people outside of the U.S. shake their heads at processed American food. These Cheetos aren't painfully spicy, but they do have a kick to them. We're into that.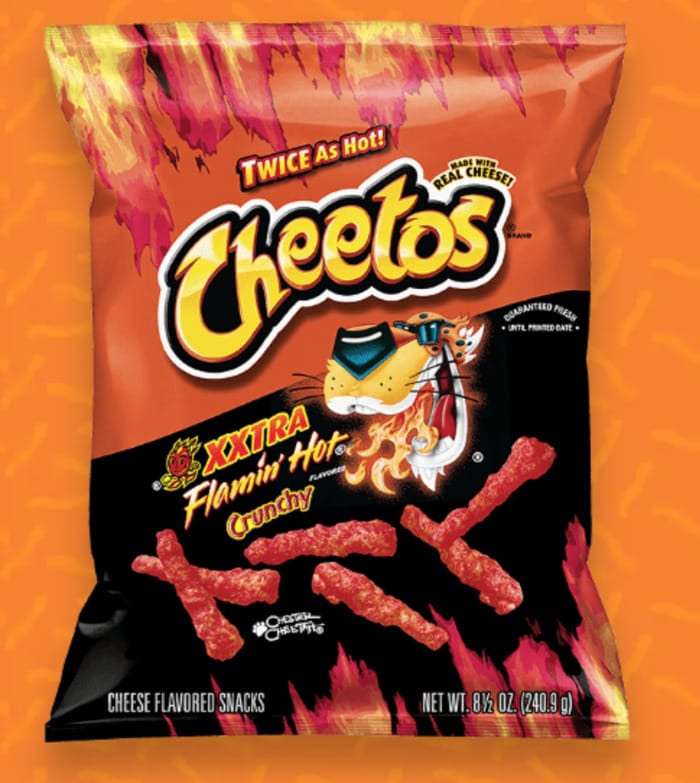 9. Kettle Brand Korean Barbeque
We don't find that these are hugely different from traditional BBQ flavored kettle chips. They are a touch sweeter.
But the real draw is that you can enjoy the flavor of Korean BBQ without shamefully scraping burnt bits off of the grill as you hear the voice of your Home Ec teacher telling you that you'll never be able to survive as an adult.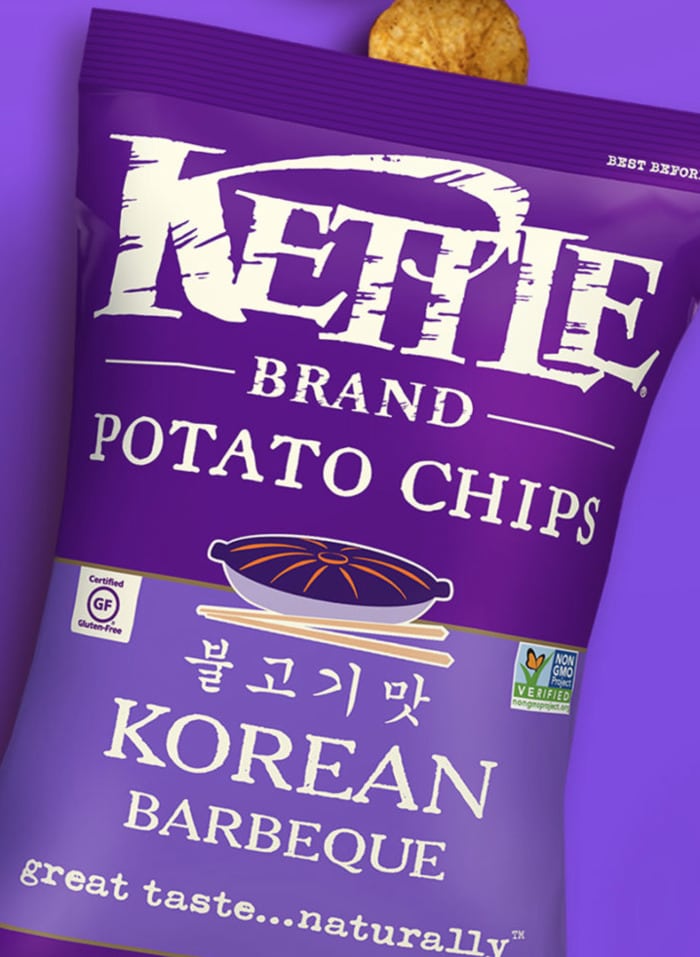 8. Ruffles Sour Cream and Onion
These chips are always a solid option. Full of enough sour cream and onion flavor to take over your breath for hours to come. Crunchy enough to put the flat chips to shame. But not so crunchy that they're above reminding kettle chips they need to calm down.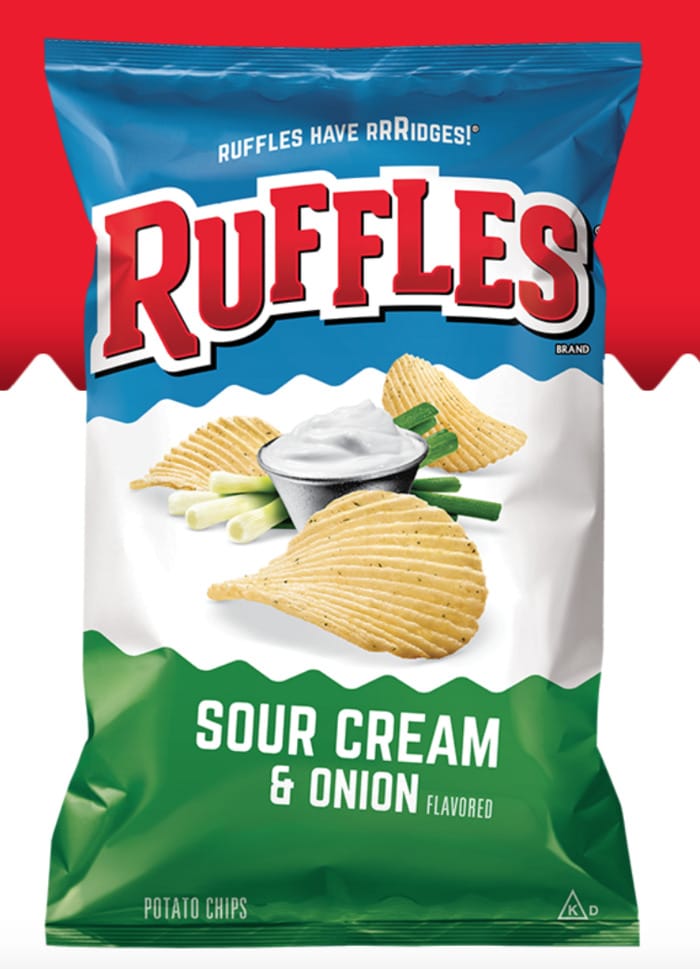 7. Trader Joe's Turkey and Stuffing Seasoned Kettle Chips
These chips taste so fully like Thanksgiving, it's extraordinary. We welcome the aggressive crunch of these chips with those familiar flavors. It even has the slight bitterness you get from eating too much sage. Like, way too much sage. Just the way we like it.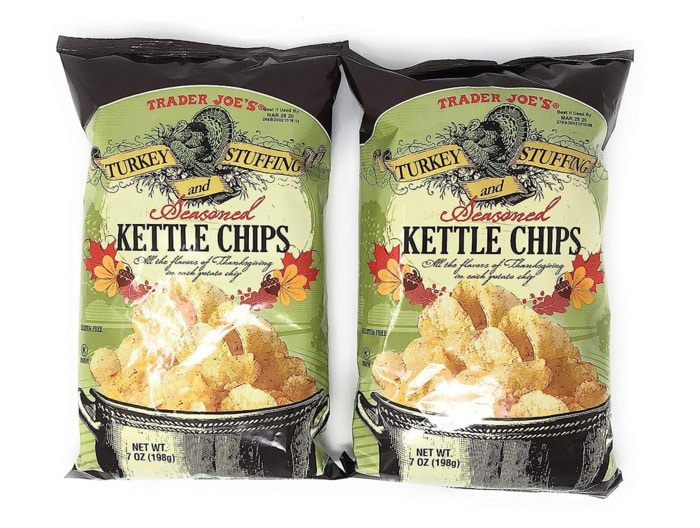 6. Cheetos Puffs
Where has the love for Puffs been these past few years? Crunchy Cheetos are great but there is a beauty to eating fake cheese-flavored packing peanuts. And believe us when we say we mean that in the best way possible. Bring back cheese-flavored, chewable air!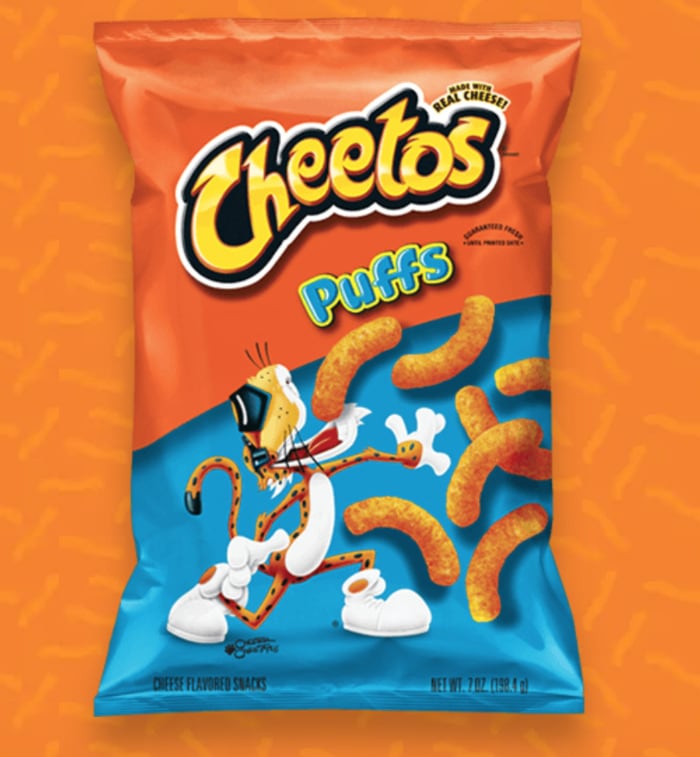 5. Trader Joe's Sour Cream and Onion Rings
We get that corn chips and potato chips aren't for everyone, so of course Trader Joe's comes out of left field with a lentil and brown rice option. The adorable little rings offer a big punch of flavor, a little extra protein, and might just be our new go-to casserole topping.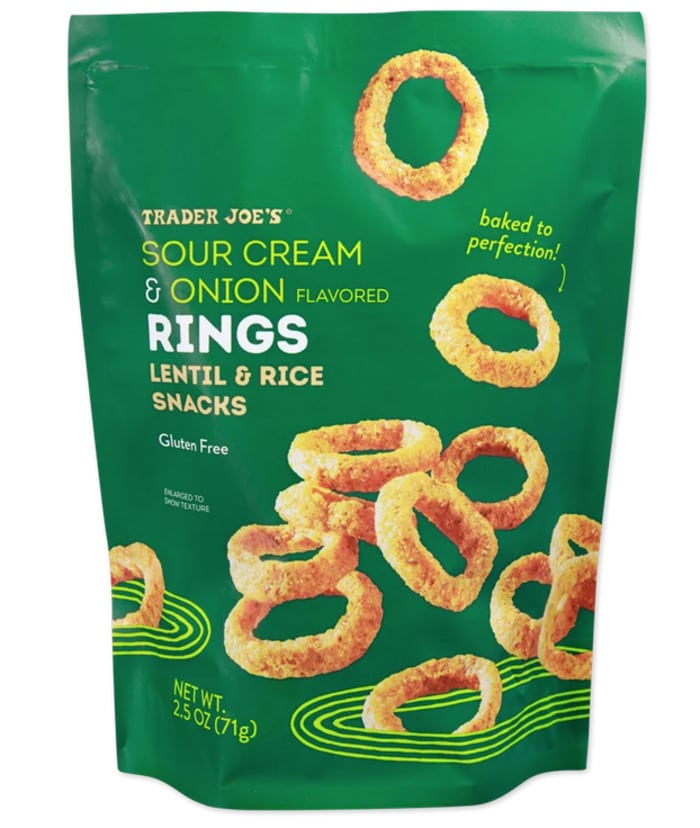 4. Deep River Rosemary and Olive Oil Kettle Chips
Want to feel classy? There's no easier way to let fellow grocery shoppers know than having these perched at the top of your cart. "Rosemary olive oil" and not "pizza blasted with 5000000x cheese!!!!" These chips are basically an effortlessly sophisticated Ina Garten-eque dinner party that she "just threw together" in a bag, and they are darn tasty.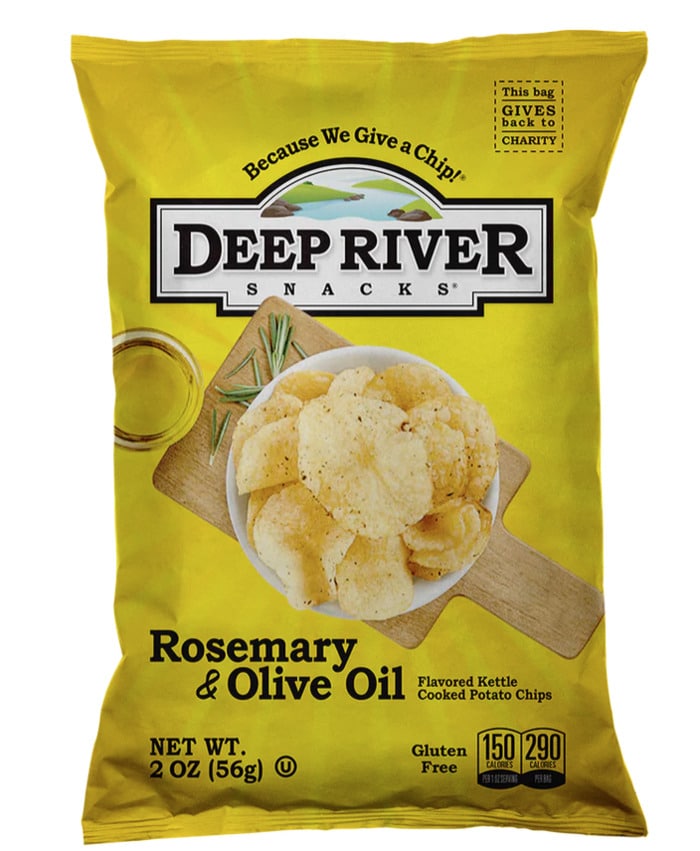 3. Kettle Brand Honey Dijon
Not enough things are mustard flavored. We didn't think that before we had these chips, but they've altered our belief system and we've never been more sure of who we are. Mustard stans for life. Even including ice cream.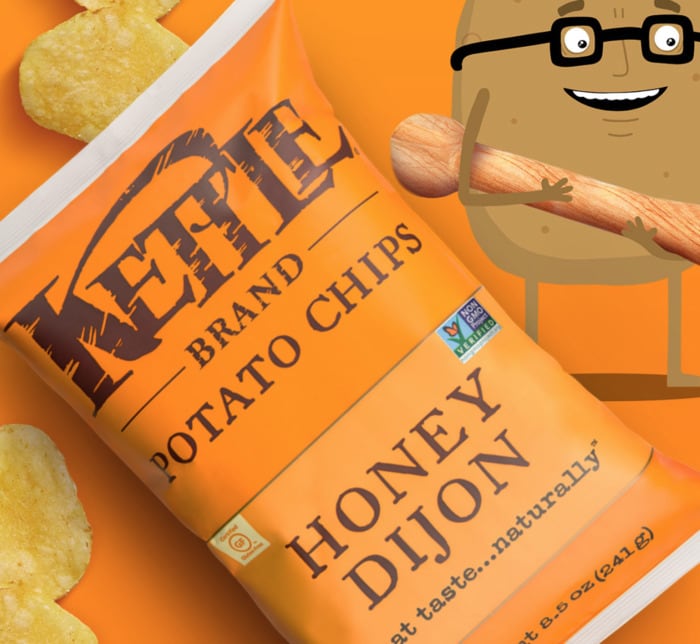 2. Bugles Hidden Valley Ranch
After tasting nine different types back to back, we know our way around ranch dressing. Not around an actual ranch. That sounds like a lot of work.
But you know what isn't a lot of work? Finishing off a whole bag of these ranch-flavored Bugles. When you love what you do, you'll never work a day in your life.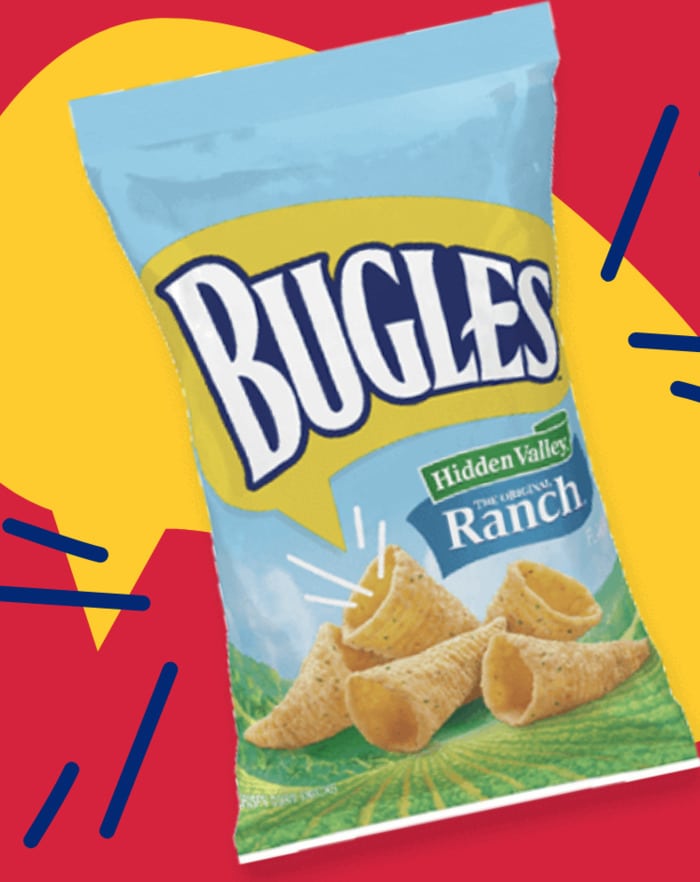 1. Kettle Brand Maple Bacon Potato Chips
These taste like maple bacon and still somehow like a potato chip. Incredible. No notes.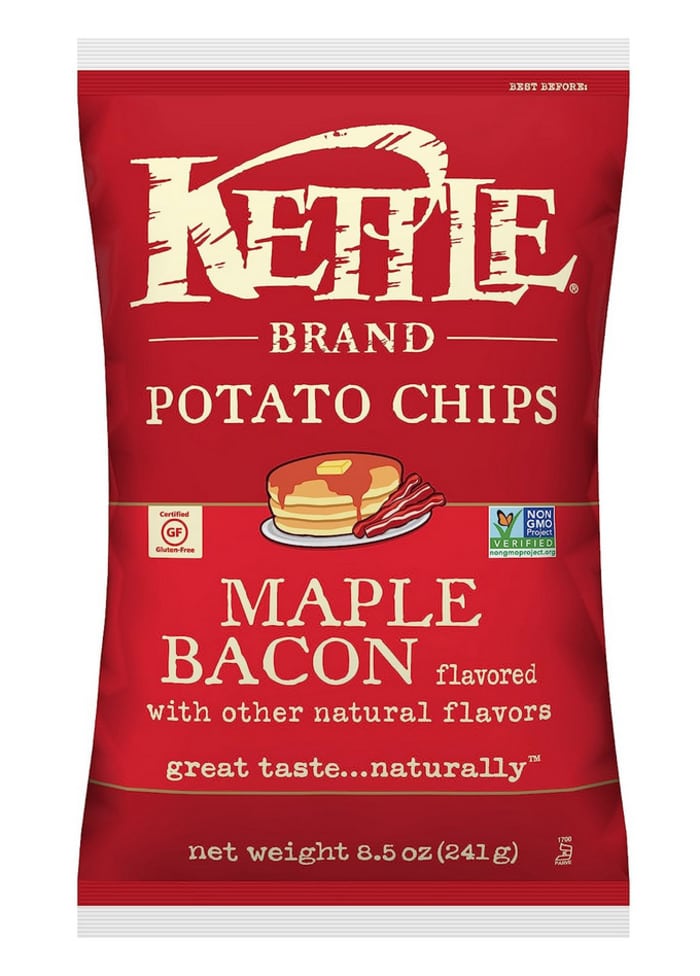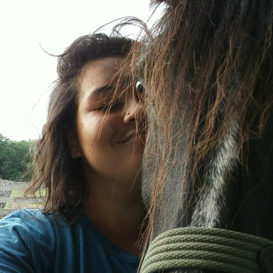 Latest posts by Hebba Gouda
(see all)