When the summer heat hits, a glass of water isn't always what you need to cool down. Usually, it's an entire vat of water (read: pool), or an even more refreshing beverage. So what's better than the OG H2O? A fruity, flavorful, glass of agua fresca.
Literally translating to "fresh water," this easy-to-make drink may just become your new favorite summer sip. Call it a mocktail, call it a fruit drink. Or call it a way to prove that you still remember at least two words from your high school Spanish class.
Here's what it is, how to make it, and some tasty agua fresca recipes to try at home.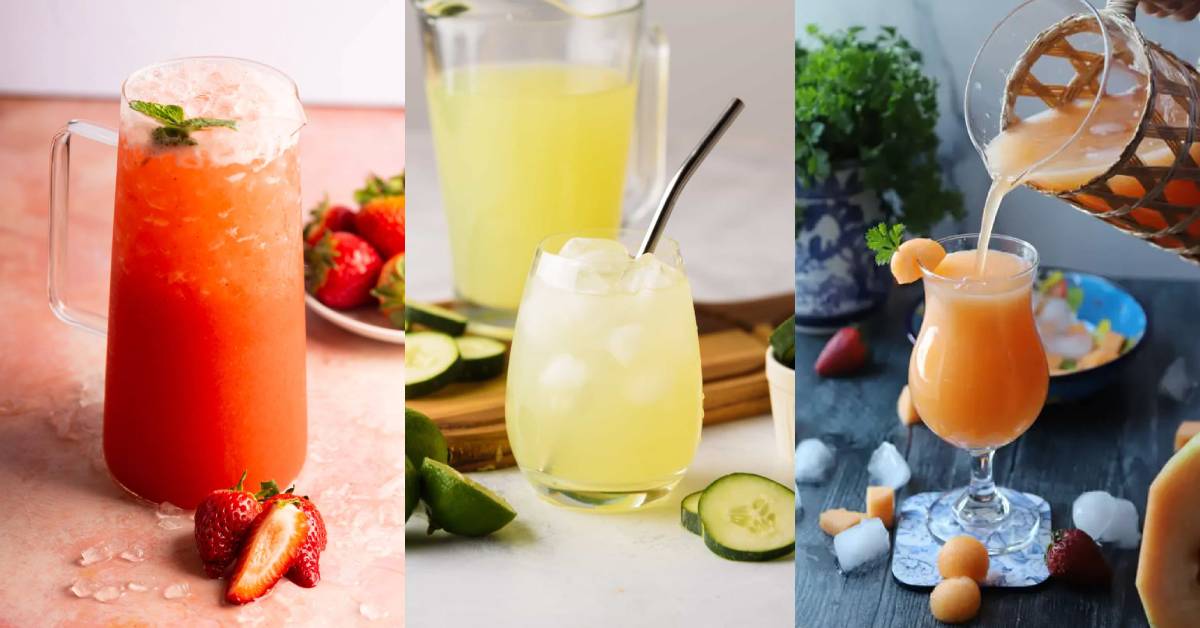 What Is Agua Fresca?
In its simplest form, agua fresca is fruit blended with water and sweetened with some type of sugar. Recipes usually include lime, too.
It's thicker than juice since it keeps all the pulp of the fruit, but it's lighter than a smoothie since its base is water. Just call it the Goldilocks of beverages.
This is traditionally a refreshing, non-alcoholic drink served in Mexico and Central America. But if some tequila slips into your blender, we won't tell. But we will ask for a glass.
Agua Fresca Recipes to Try This Summer
1. Cucumber (Agua de Pepino)
This cucumber lime recipe takes spa water to the next level. If you're lucky, you can sip on this while your cat gives you a massage.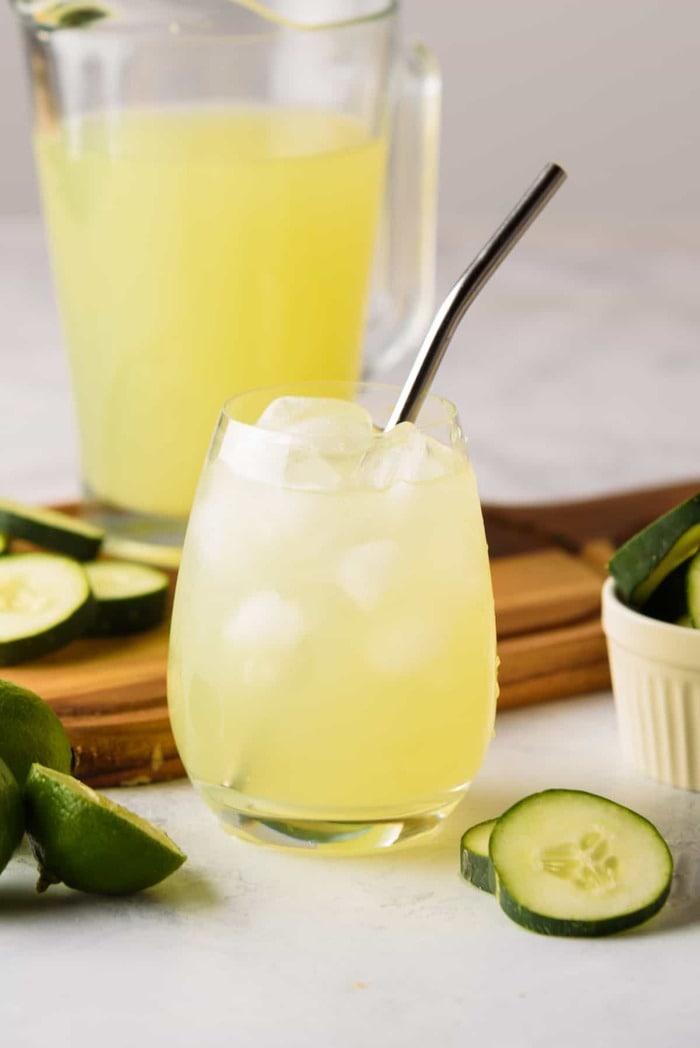 2. Mango Agua Fresca
Not only is this drink super refreshing, it's also super rewarding. And by that, we mean we'll now be adding "can remove the pit from mangoes" to our resume.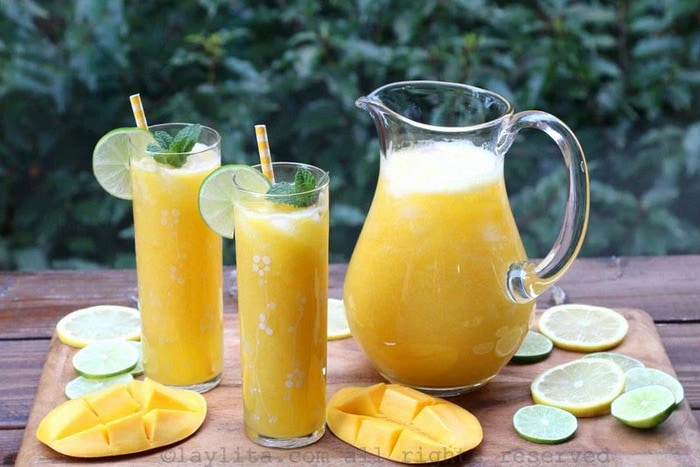 3. Strawberry Cucumber
Since cucumbers are technically a fruit, we're pretty sure this strawberry cucumber drink is technically a fruit salad. Are we a health influencer now?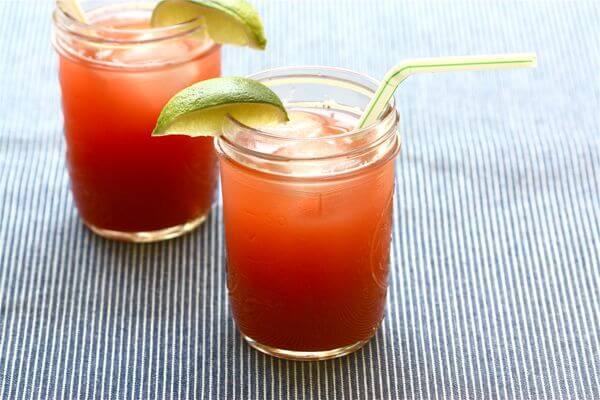 4. Strawberry
Strawberry fields may last forever, but this strawberry agua fresca will be gone before you can remember any more lyrics to that Beatles song.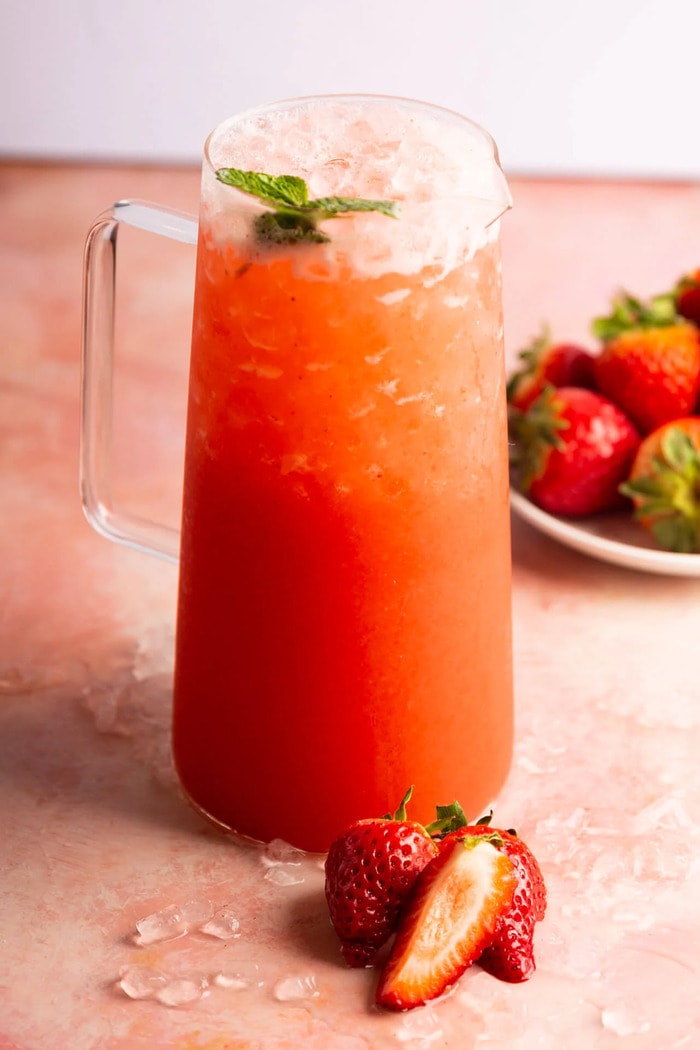 5. Watermelon Mint
Just think of all the seed spitting contests you can have with the excess of this drink! Those seedless hybrids really take all the fun out of things.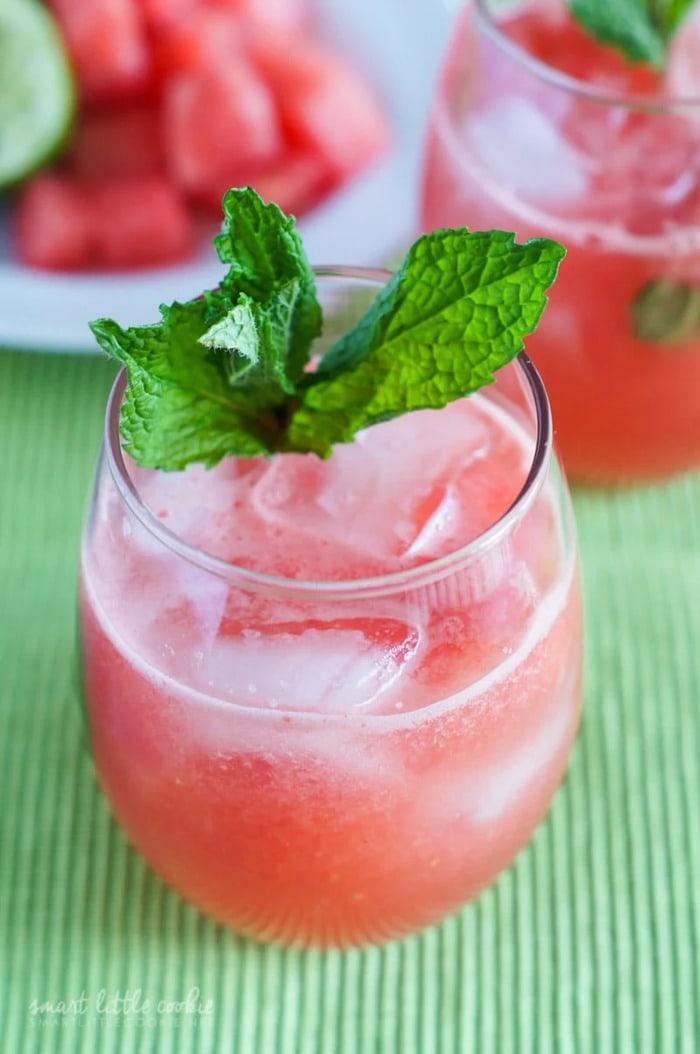 6. Melon
Cantaloupe may be the filler of fruit salads, but it's the star of this show. We hear it's getting a Netflix special soon, too.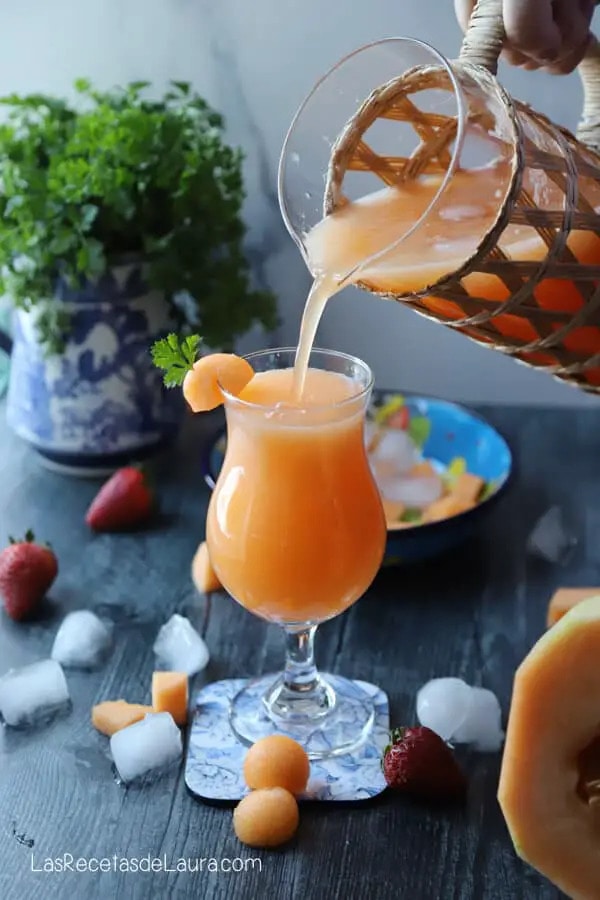 7. Pineapple
We like to think we're a little like pineapples: spiky on the outside and sweet on the inside. And, we mix well with tequila. Except for that one night in 2019.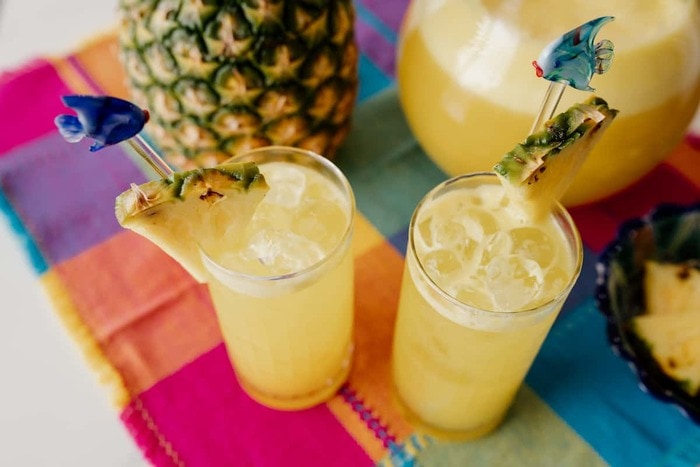 8. Agua de Jamaica (Hibiscus Tea)
Most agua fresca recipes are made with fruit, but this one uses hibiscus flowers to create a refreshing beverage with a vibrant color. Call it tasty. Call it beautiful. Just don't you dare call it tea.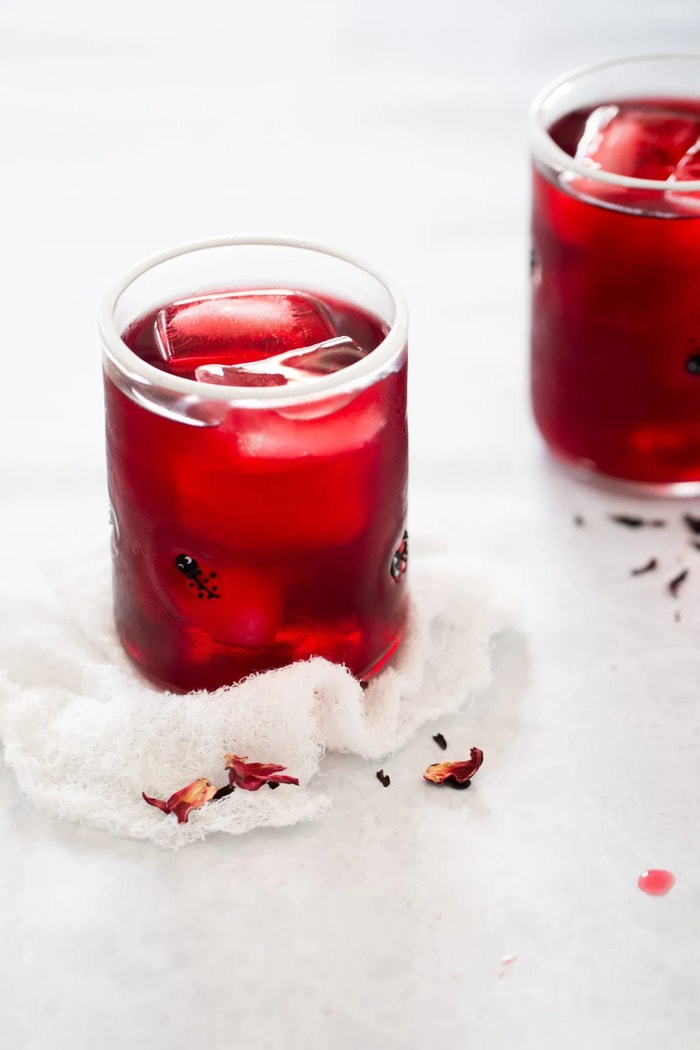 9. Spiked Agua Fresca
If you're someone who can't be trusted to improvise in the kitchen, then follow this recipe for spiked agua fresca, featuring tequila. Ideally something that's a little nicer than that bottle you saved from senior year of college.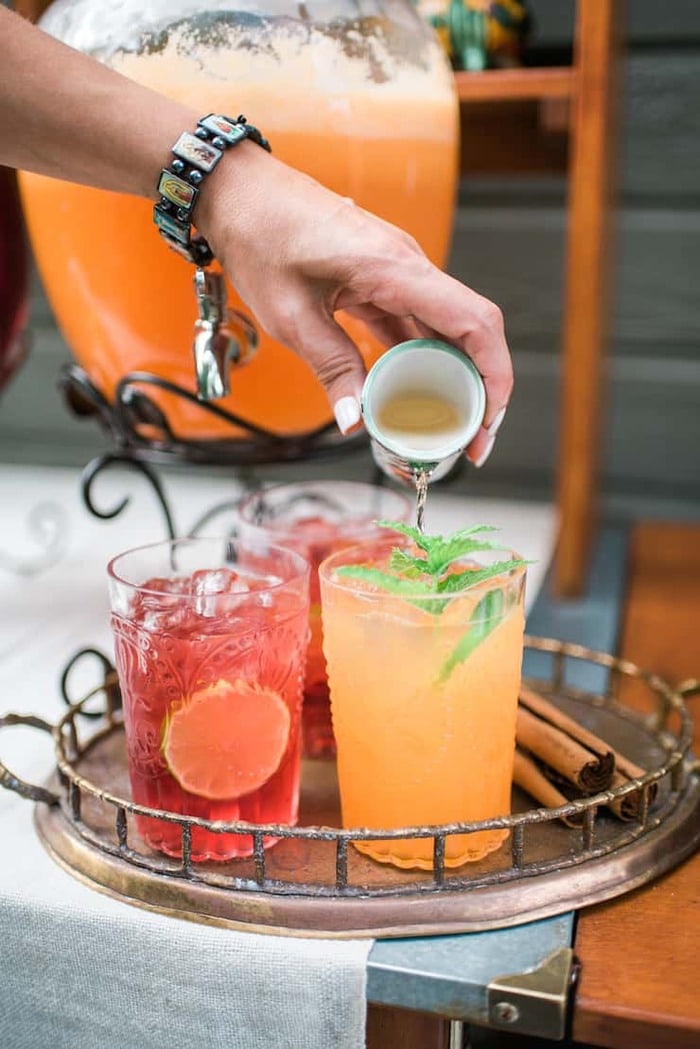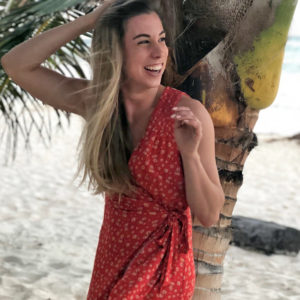 Latest posts by Hannah Rex
(see all)