Stop your looking: we just found your new favorite summer drink in the form of Ranch Water. It's like if a margarita suddenly became a cowboy, vowing for a more simplistic life without any frills.
And just to say it out loud – no, this is not a liquidy version of everyone's favorite pizza dip sauce. Err…salad dressing.
There are tons of brands making Ranch Water, but you can easily make your own with just three simple ingredients: tequila, Topo Chico (and only Topo Chico, thank you very much), and fresh lime juice.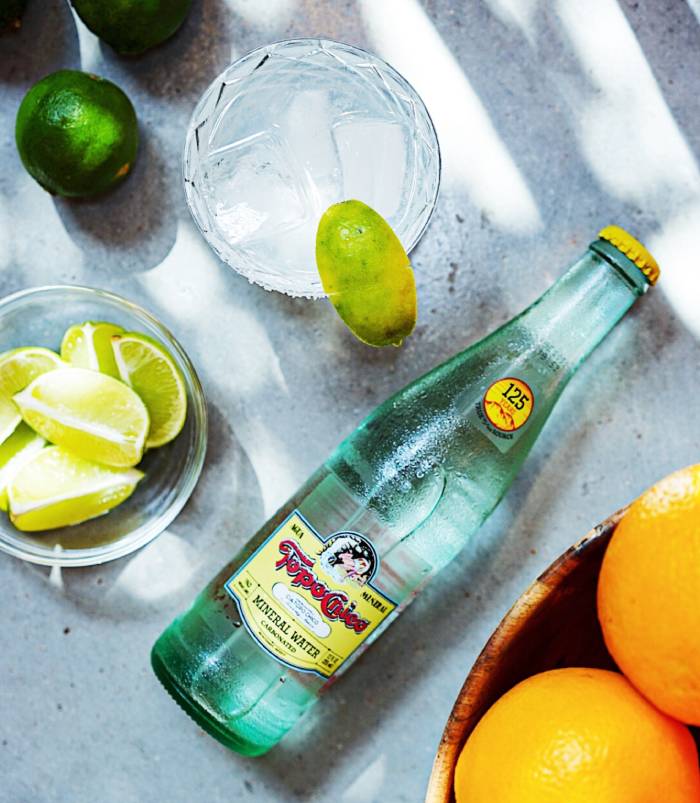 Here's everything you need to know about this beloved Texas cocktail that will carry you through the hot summer day lazies. Especially when White Claw won't cut it.
What Is Ranch Water?
This simple cocktail is made with tequila, Topo Chico, and lime juice. It's believed that Ranch Water was created by ranchers in West Texas in the Old West (AKA the 1960s) and it's been a state favorite since.
The drink comes in a highball glass, which is the probably the fanciest thing about it. You can gussy it up with a lime wedge, or spice it up with some jalapeño slices.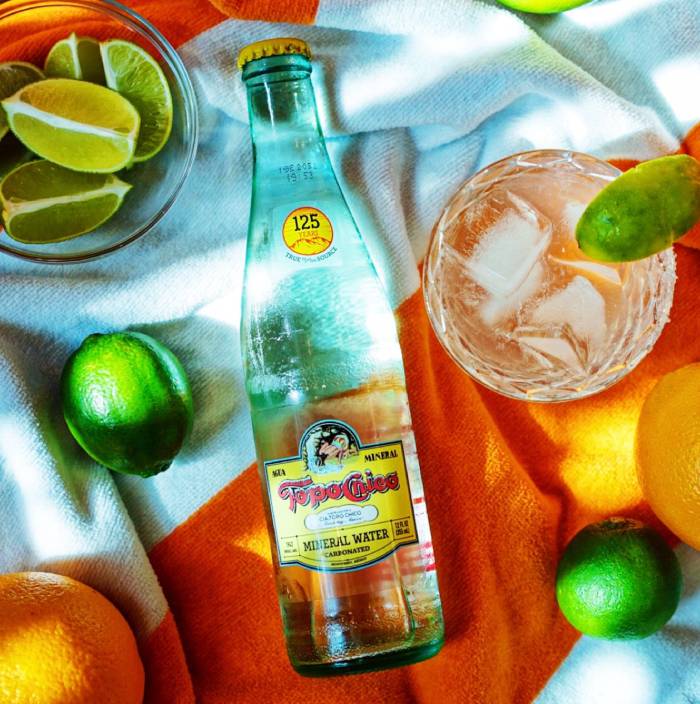 In recent years, the drink has spread throughout the country. That's partially because it's perfect for those snoozy summer days when you can't even imagine attempting to make a margarita.
When it comes time to add the tequila, opt for blanco, which you probably already know as your margarita's best friend. Then, finish the cocktail off with Topo Chico, the sparkling mineral water from Mexico.
La Croix lovers….we see you, but don't even try using it. Not unless you want some serious side-eye from your Texas pals.
And before we dive into list of Ranch Water available in cans, we need to call out that not all of these brands make the traditional version of the drink. A few of these are seltzers, meaning they're not made with pure tequila.
Is the taste similar? Yeah. Is it going to cool you down and give you a buzz? Definitely. Should you hang your cowboy hat on its authenticity? Probably not. You might also want to reconsider those boots.
Ranch Waters Brands On the Market
1. Topo Chico
Since Topo Chico is literally one of the most crucial parts of Ranch Water, it makes sense that the brand is now just cutting out the middleman and making their own version of the cocktail in a can.
Someone at Topo Chico is clearly doing their marketing right. Can whoever it is give our Instagram a hand?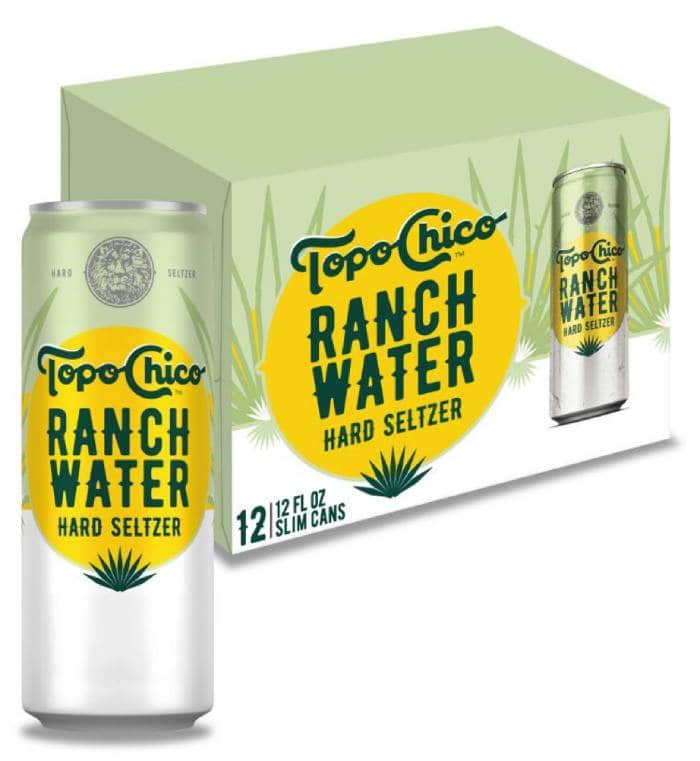 Available at Target.
2. RancH20
Plain and simple, this Ranch Water brand stays true to the original lime flavor. Oh, and it has 7 percent ABV. You can really taste the tequila in this RanchH20. At least way more than the water.
Real ranchers may not be allowed to get quite that tipsy on a Tuesday, but that doesn't mean you can't.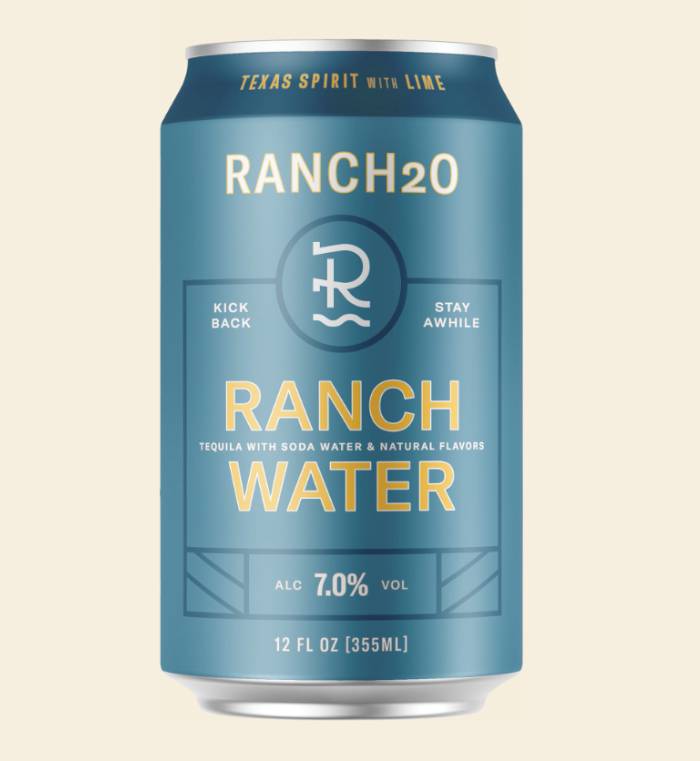 Available at Drizly.
3. Ranch Rider Spirits Co.
We're not so sure West Texans would be thrilled that an Austin-based brand is branching out into the Ranch Water space. But hey, at least they use real fresh-squeezed lime juice!
Try their classic lime flavor or test your tastebuds with their spicy jalapeño ranch water. It's made with "cold-pressed jalapeño," which we're pretty sure is just like a veggie juice.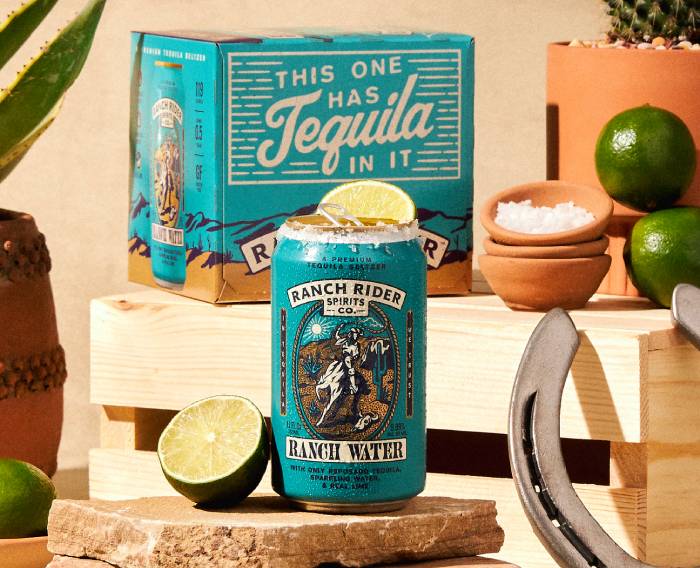 Available at Drizly.
4. Cantina Especial
Another Austin brand, Cantina Especial gets bonus points for having only one gram of carbs and zero grams of sugar. If you're in the middle of a keto diet (in which case, are you okay?), this is the brand you'll want to reach for.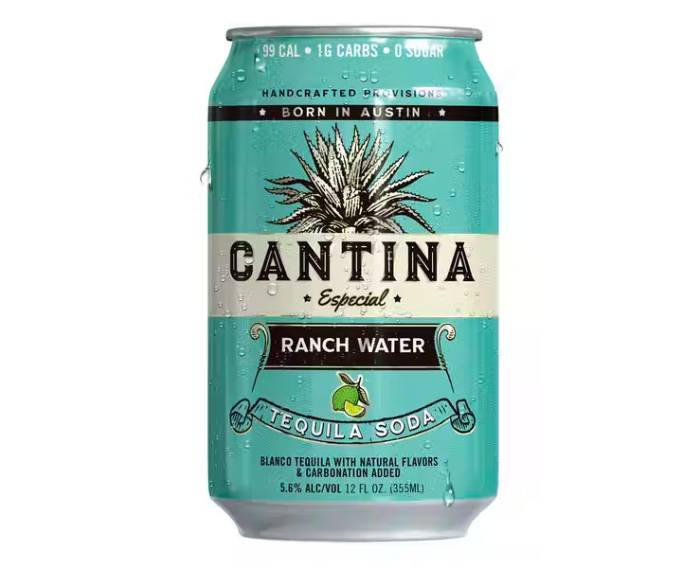 5. ShotGun Spiked Seltzer
Yet another Austin company, one plus to this brand is that your gluten-free friends can indulge in, as well. They'll appreciate that a seltzer company is finally creating Ranch Water for the lack-toast intolerant. Ok maybe we've tried a few too many of these cans…


Available at Drizly.
6. Karbach Brewing Company
Since agave grows in the ground, it's like a fruit, right? That's what we're going to go with, and since Karbach's Ranch Water Hard Seltzer is made from 100 percent blue agave. Okay, it may not be totally healthy, but it does come in fancy flavors like Prickly Pear and Meyer Lemon.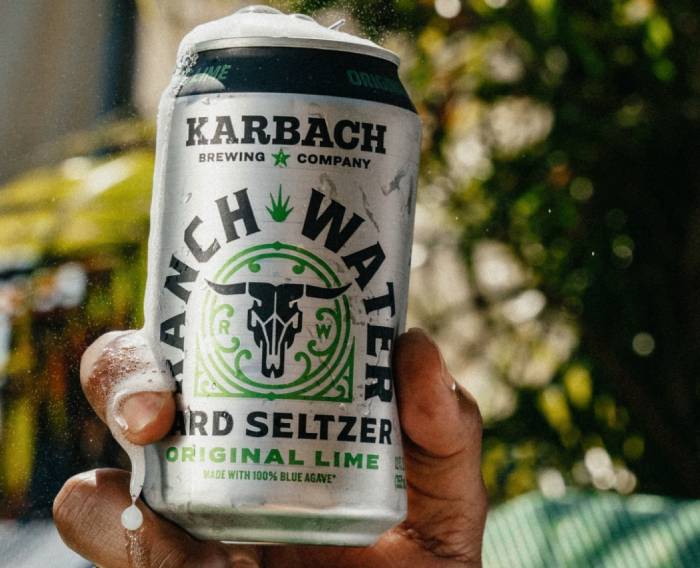 7. Lone River Beverage Company
This ranch water brand only has a 4 percent ABV. The college versions of us probably would've missed class the next day after a couple of these. But these days, 4 percent ABV would mess us up about as well as a Sprite Remix.
We're not trying to tell you how to live your life…but future you might be thankful if you reach for one of these.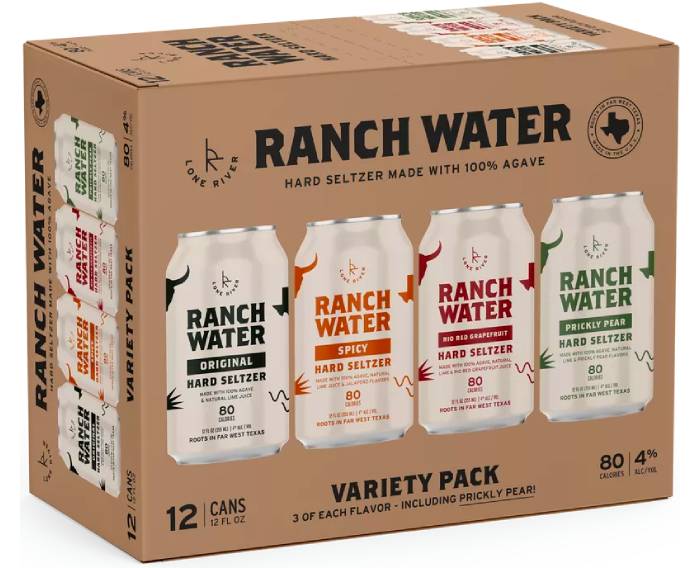 Available at Drizly.
8. Epic Western
On the very far end of the spectrum, San Antonio's Epic Western Ranch Water has an ABV of 10 percent. This is the kind of cocktail that screams, "Hide your phone, you might be about to do some very dumb thing this even." Like taking home that stray cat. Again.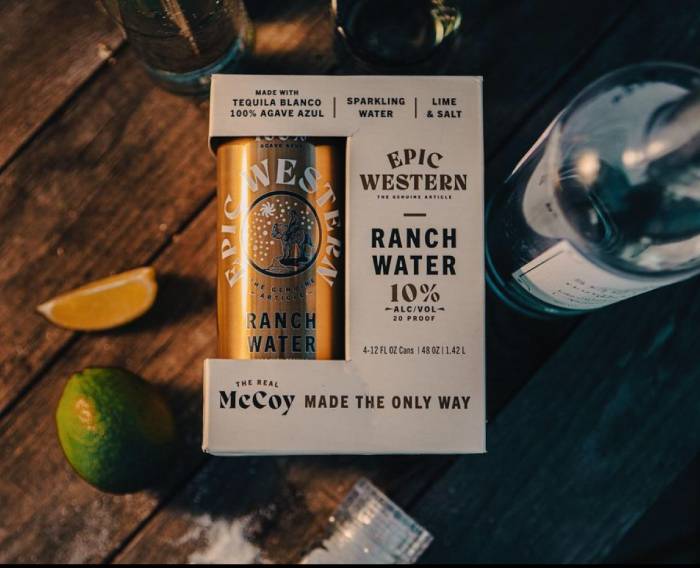 9. Waterbird
Warning: This is a Ranch Water that's not made in Texas. Waterbird is based in Virginia, but they still produce a solid beverage. And for those of you thinking that Virginia and Texas are basically the same…don't shoot your shot on Jeopardy! any time soon.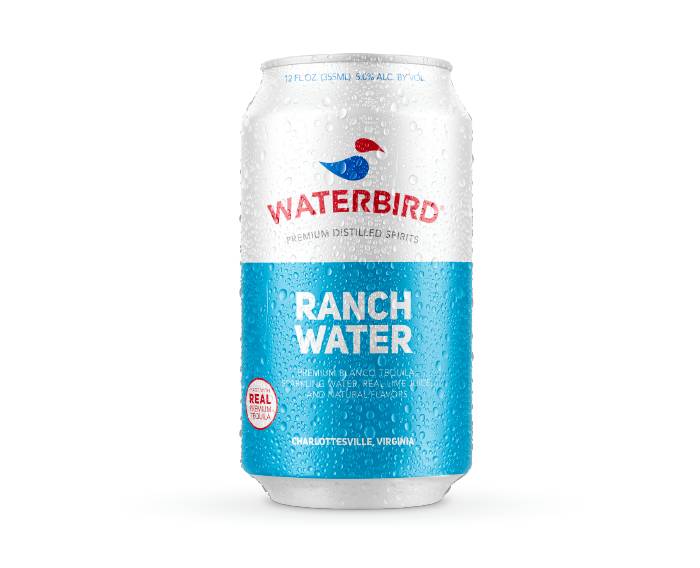 Available at Drizly.
10. Painted Donkey
Talk about a kick from a mule! Painted Donkey has regular Ranch Water available, but their spicy variety will have you wondering if your tongue will ever get back to normal. Hint: Nope!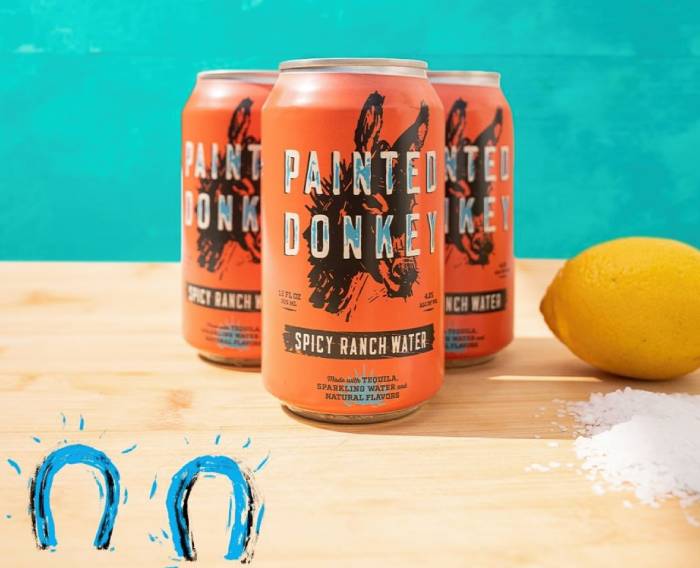 11. Dos Equis
"I don't always drink Ranch Water, but when I do, I prefer Dos Equis," said no cowboy ever.
Is Dos Equis Ranch Water the most interesting Ranch Water in the world? Probably not. But we'd gladly let the blood orange and spicy grapefruit flavors take our taste buds out on the town.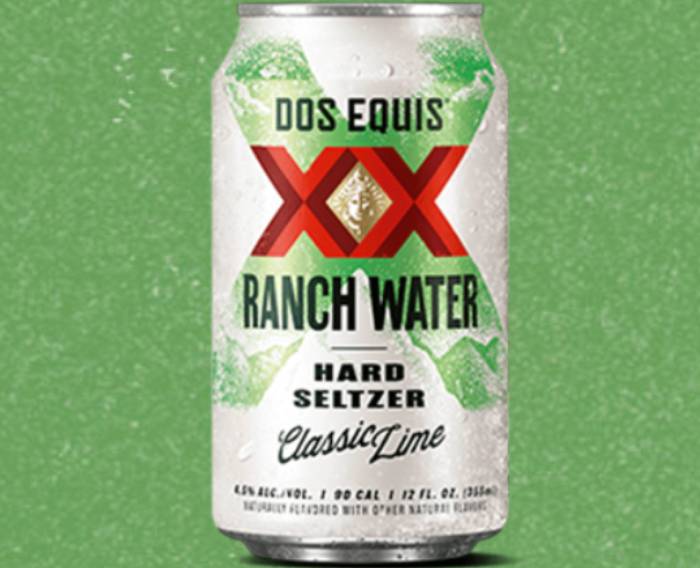 Available at Drizly.
12. Texas Ranch Water
Is this California brand allowed to call itself "Texas Ranch Water"? Legally, yes. But ethically, we have questions.
Drinkers say this brand is like if someone mixed a White Claw with several spoonfuls of sugar. Mary Poppins keeps a few in her purse for after work if you need one.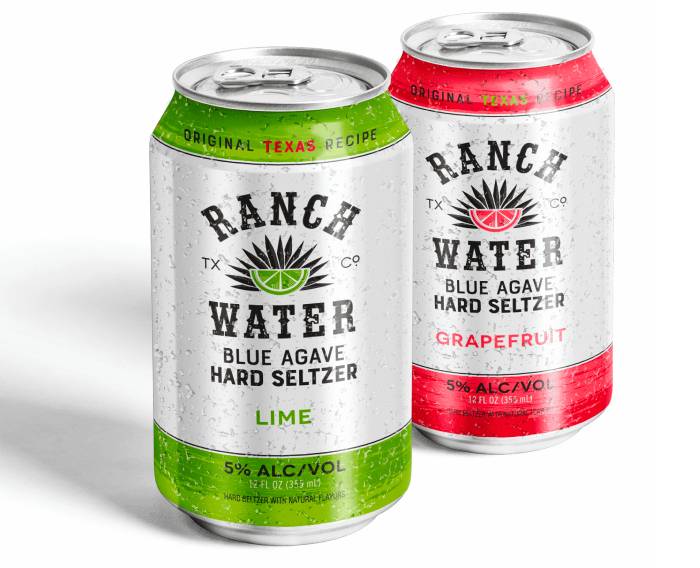 Available at Target.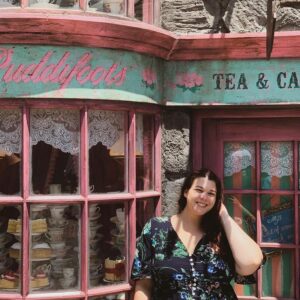 Latest posts by Jacqueline Gualtieri
(see all)