If you're taking a break from booze – whether that's for Dry January or just some liquid therapy – you can still enjoy delicious beverages. Water is great and all, but it doesn't really hit the same after a day full of mindless meetings. Instead, try out one of these mocktail recipes.
Or all of them! They won't give you a hangover! Although some of them might give you a brain freeze.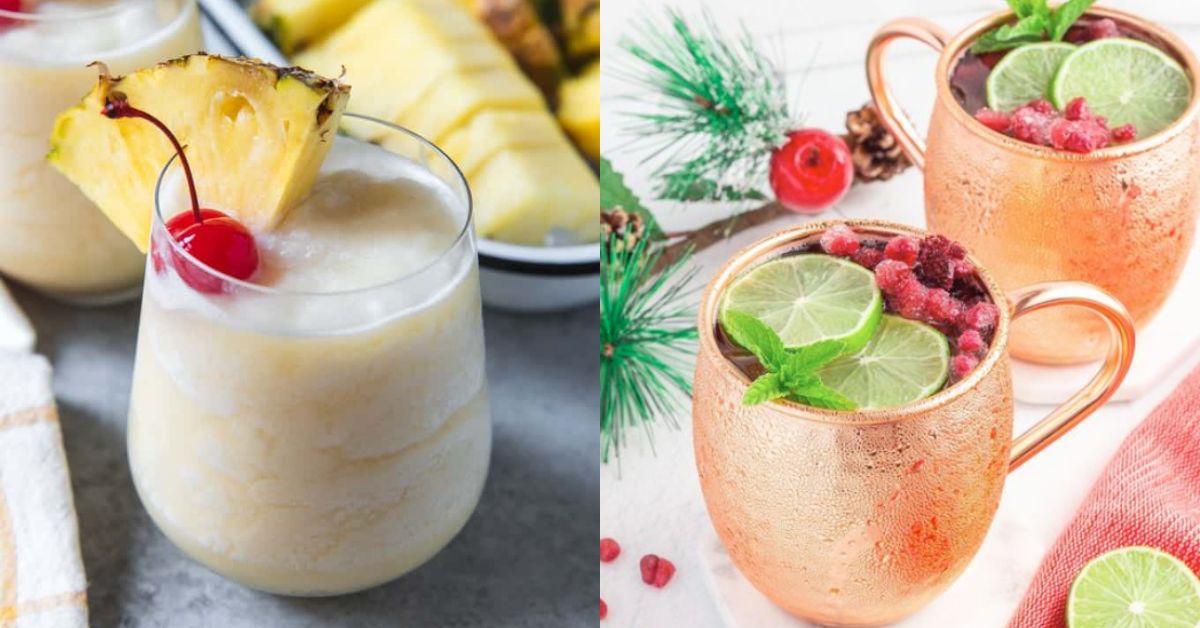 It's time to bring out your copper mugs and coupes, blend up some syrups, and scrounge up your cocktail shaker you haven't seen in three months. These booze-free mocktails will have you singing 'sip, sip, hooray!' and dancing all your sorrows away.
You'll just actually remember doing all your embarrassing dance moves this time.
13 of the Best Mocktail Recipes
1. 5-Minute Mojito
Enjoy a refreshing, minty mojito in just five minutes with this recipe. All you need are limes, mint, sugar, soda water, and ice. A glass would be helpful, too. But we'll support your innovation!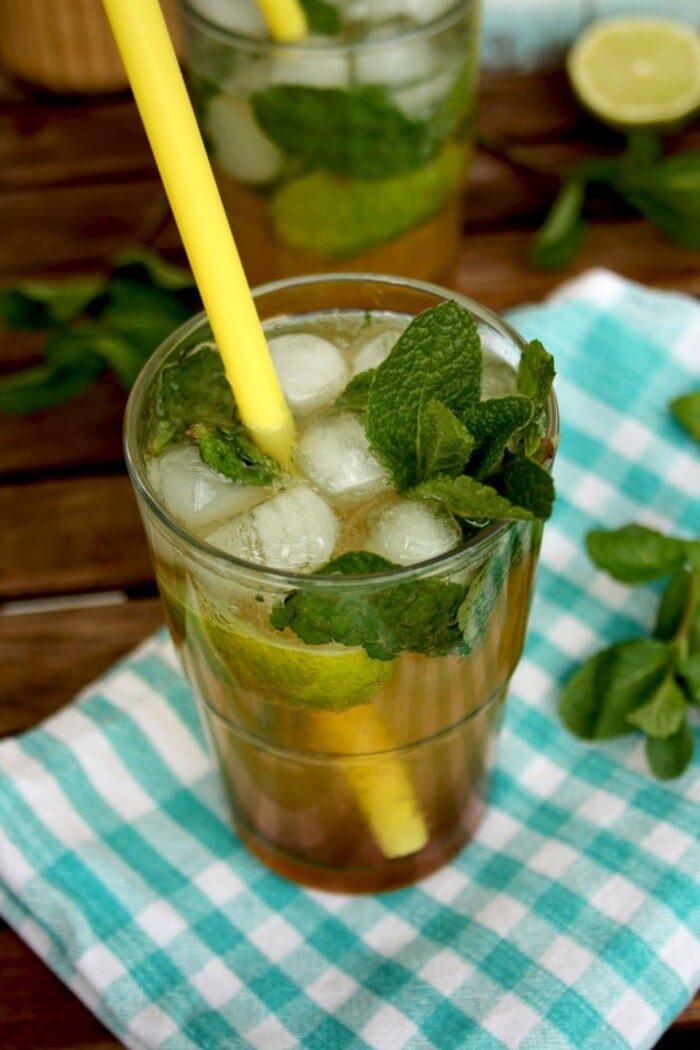 Photo Credit: Happy Kitchen
2. Pomegranate Mojito Mocktail Recipe
For a fruitier take on a mojito, add in some pomegranate juice to the mix. You'll still get in an arm workout from crushing mint, and you can tell your doctor that you're adding more fruits into your diet! That is, if you ever actually picked up the phone to call them.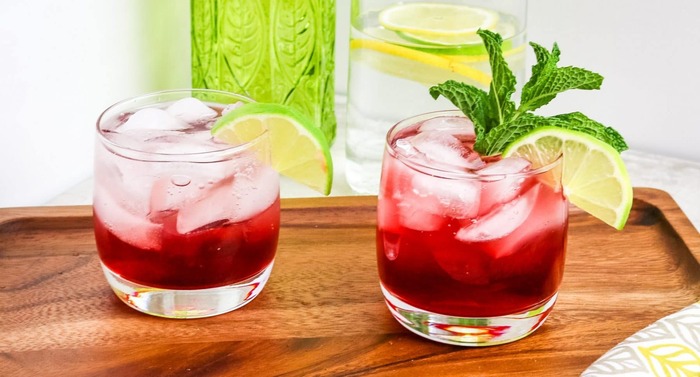 3. Mimosa Mocktail
Traditional mimosas may have to be saved for the weekend, but what's stopping you from having a mimosa mocktail on any day of the week? Just make sure you still serve it up in a flute to keep your coworkers confused.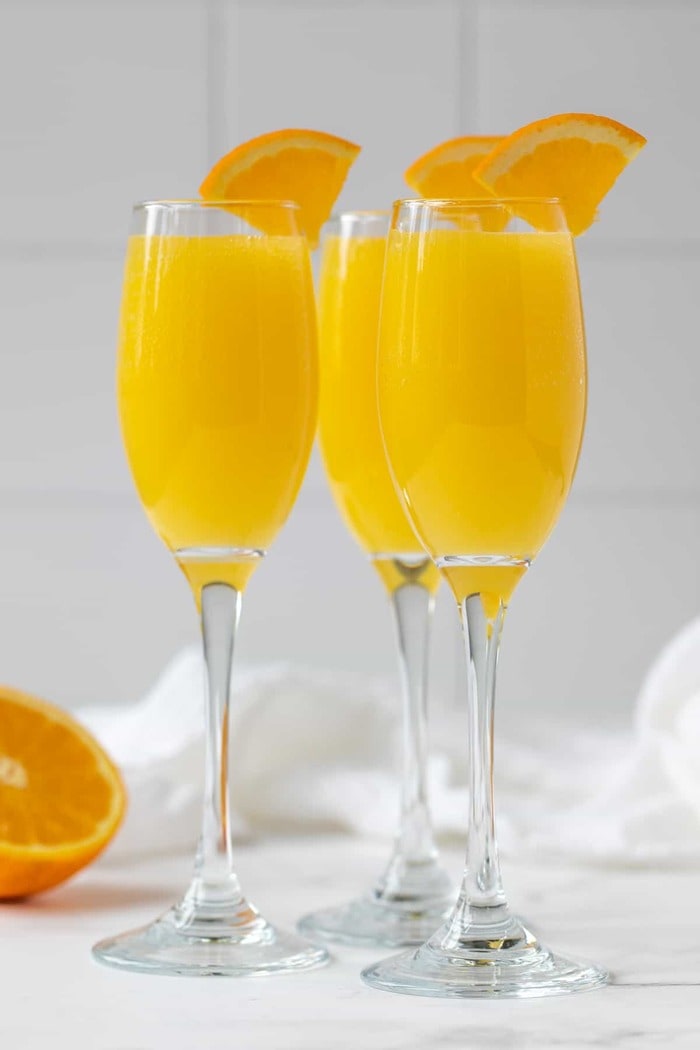 4. Virgin Piña Colada
Even if you're taking an alco-holiday, you can still enjoy the flavors of a Piña Colada. This virgin take on the tropical treat is made with blended pineapple juice and coconut cream, and as many fruit garnishes as your heart desires. If it tastes reminiscent of sunscreen, you know you made it right.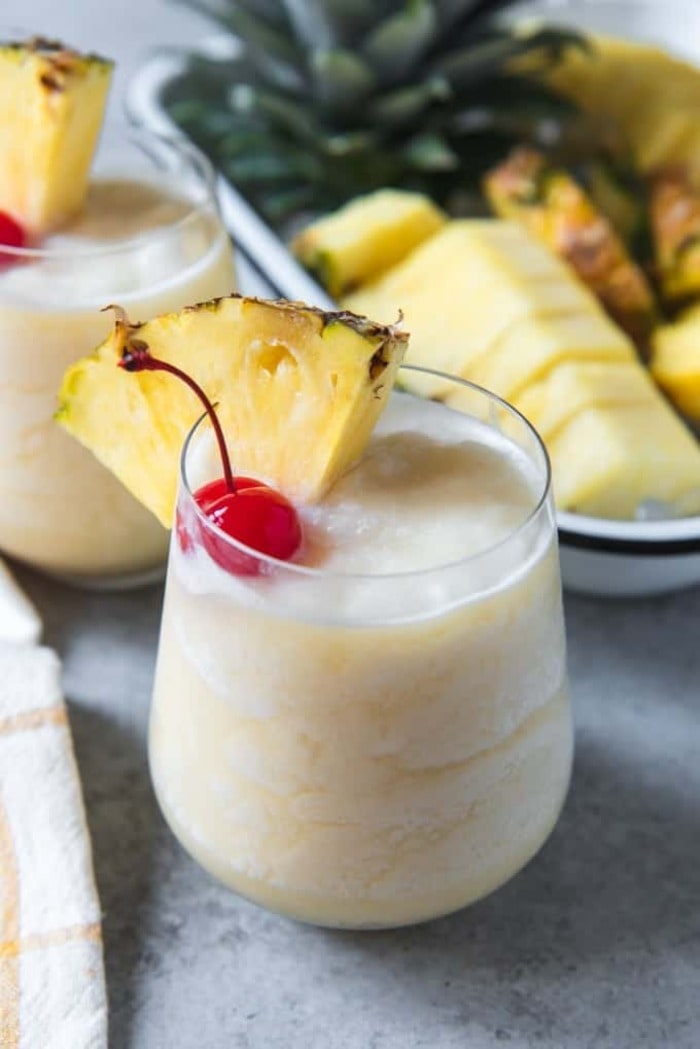 5. Blood Orange Mocktail Recipe
The beauty of mocktail recipes is that most of them are so easy to make. This refreshing drink only requires blood orange juice, lime juice, and either non-alcoholic rosé or ginger beer.
Sure, juicing the fruit may feel like a bit of a workout. But think of it like a stress-relief tactic! Your fingernails will thank you.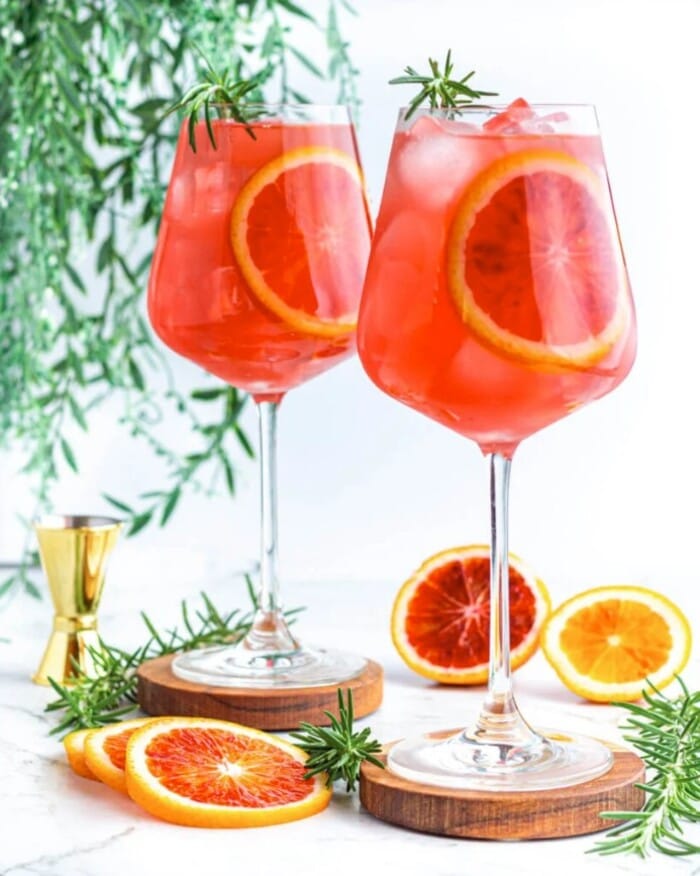 6. Strawberry Thyme Cooler
Remember those wine coolers from high school? Of course you don't, because you didn't taste a sip of alcohol until you were 21. Anyway, this Strawberry Thyme Cooler isn't anything like those sickeningly sweet drinks.
Instead, it's made from fresh strawberries, lemon juice thyme, just enough simple syrup, and club soda. And no fear of getting caught by your parents.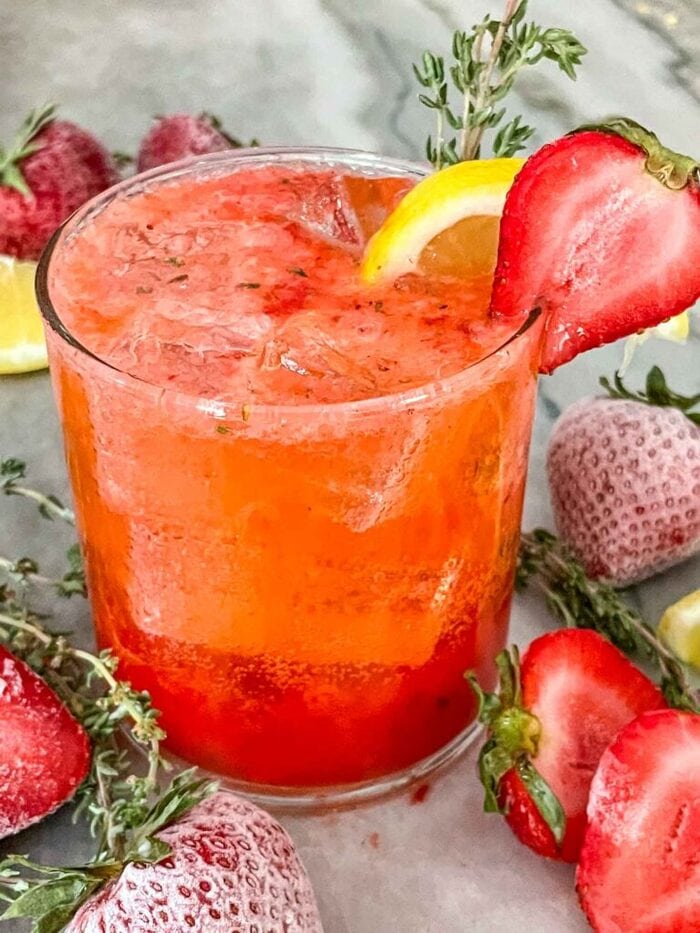 7. Strawberry Mockarita
Look. This mocktail recipe calls for "orange blossom water," which we can agree is pretty obscure. But is it really any weirder than some of the things hipster bartenders put in regular cocktails?
You can make this Strawberry Mockarita without that particular ingredient, or you can use it as a conversation starter for your next booze-free book club. And sure, we totally believe that you actually read the book this time.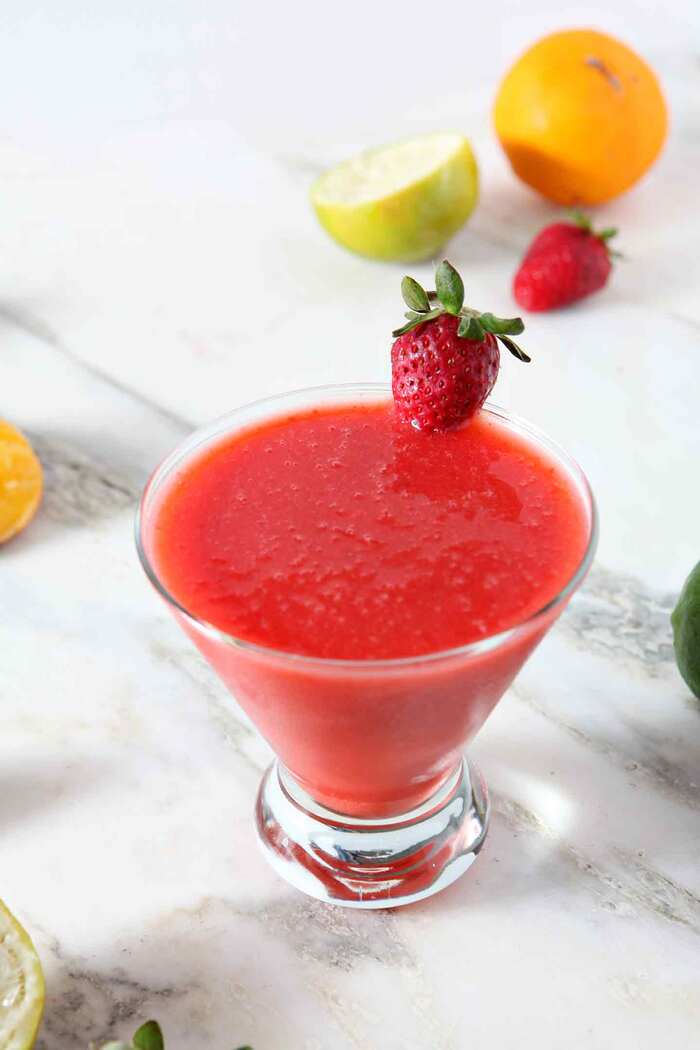 8. Orange Julius
You know how mixologists got on a kick of adding egg whites to every drink possible? This citrusy, creamy Orange Julius plays off of that, but without the effort of dealing with raw eggs and separating the whites.
It's made with orange juice concentrate, water, milk, powdered sugar, vanilla, and ice. It's like an adult creamsicle in a cup. Or just a creamsicle in a cup. But we won't tell the kids if you don't.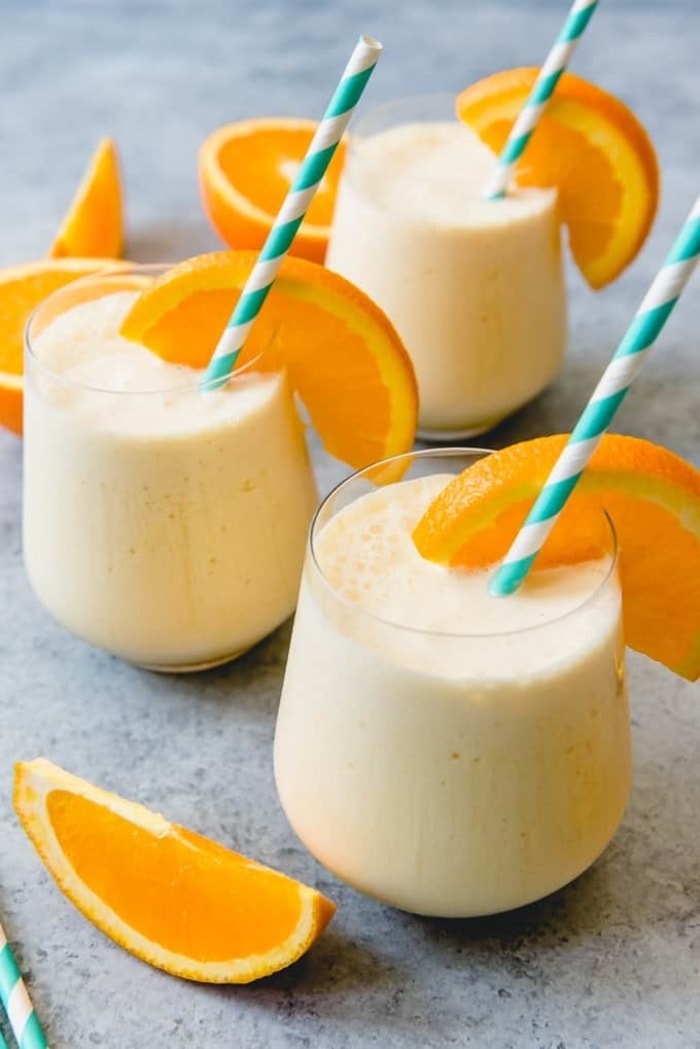 9. Horchata
The Horchata is a must-try drink for anyone who's diving into the world of non-alcoholic drinks. It's sweet, creamy, and perfectly peppered with cinnamon. Not to be confused with cinnamoned with pepper. In case that wasn't clear.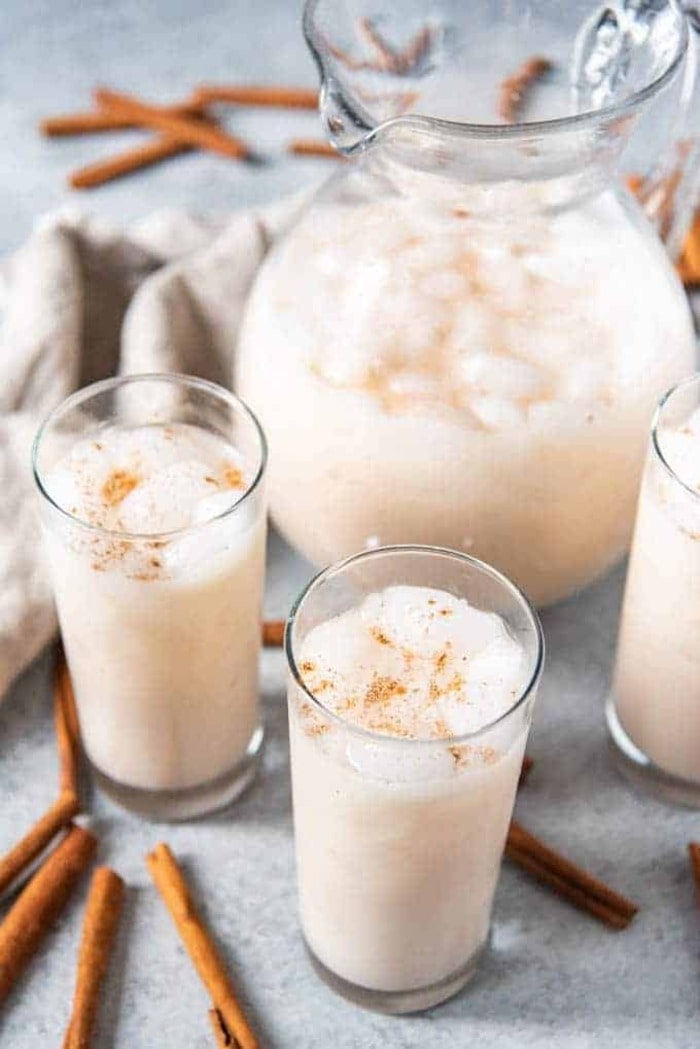 10. Christmas Mule Mocktail Recipe
Ignore the fact that this recipe is called a "Christmas" mule, because it drinks well all year long. Mix together pomegranate juice, lime juice, ginger beer, and bitters.
Garnish with pomegranate seeds, serve on the rocks, and set out some cookies for Santa. What? He likes them in April, too!
11. Linden Herbal Mocktail
Oh, you thought mocktail recipes couldn't be pretentious? That's cute. This refreshing herbal mocktail is made with linden herb and the opportunity to flex your obscure ingredient usage.
Crush it up with some strawberries and mint, and you'll wonder why you ever tried to cool down with boring old ice water in the past.
12. Viola Lavender Mocktail
Another creamy mocktail recipe, this concoction combines fresh pineapple juice, lemon spicy syrup, lavender extract, and milk. It seems random until you try it all together. Unlike the layout of a Costco, which is truly nonsensical.
13. Luxury Garden Mocktail
Ideal for weddings and baby showers, this Luxury Garden Mocktail is the definition of elegance. In a cocktail mixer, add grapefruit and ginger cordial (make sure it's non-alcoholic) with some lime juice and a dash of bitters.
Channel your inner Swiftie and shake, shake, shake. Add sparkling water and serve on a platter, garnished with edible flowers.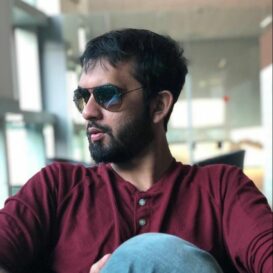 Latest posts by Safwan Azeem
(see all)