We don't care if you're five or 55, we can almost guarantee that you'll love these Barbie cake ideas. They're pink, they're fun, and most importantly, they're made with tons of sugar and butter. After all, it's what's on the inside that counts, right?
Delicious cake aside, these decorations are seriously impressive. From Barbie's pool to her convertible car, Birthday Barbie to Party Barbie who may or may not have a few too many tequila shots, there's a vibe for any celebration here.
If you're planning a get together and want a show stopping centerpiece that screams "life's fantastic," these cake ideas are what you need. But hold the plastic. We care about the world.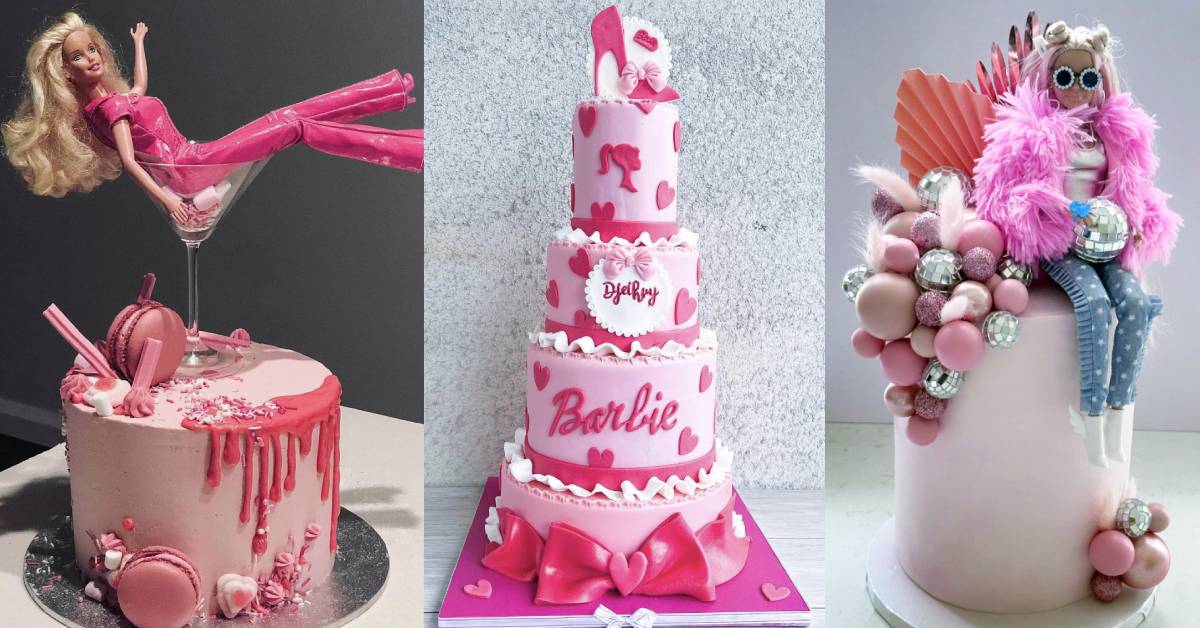 20 Barbie Cake Ideas
1. Three-Tiered Barbie Cake
Three cheers for three cheers! We love this cake, but…what's everyone else going to eat?
2. Heart-Shaped Barbie Cake
Forget about candy hearts on Valentine's Day. We'll only be accepting cake hearts from now on.
3. Colorful Barbie Birthday Cake
Pink may be Barbie's signature color, but that doesn't mean it's her only color. This cake idea shows off a creative comic book style that definitely didn't come about because someone exploded a bunch of food coloring tubes.
4. Hi Barbie Cake
Hey Ken. Mind cutting us a slice of this cake?
5. Pink Dessert Cake
Why have cake, when you can have cake, donuts, pretzels, and chocolate bars? Oh, and a stomach ache.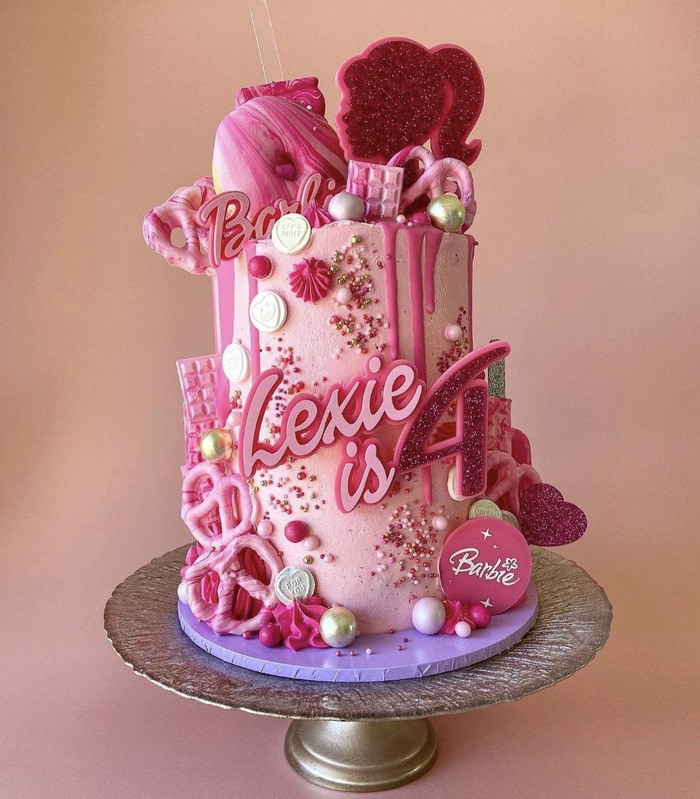 6. Barbie Pool Cake
This is officially our summer vision board. And we hope it's like a fortune cookie, where eating it makes it come to life. That's how it works, right?
7. Party Barbie Cake
This Barbie cake idea is perfect for a 21st birthday. Even if it's your fifth 21st birthday. Who's counting after vodka shots, anyway?
8. After Party Barbie
It's the missing shoe, for us.
9. Classy Barbie Cake
This one is for the girls with pearls! Or the girls who are trying to give you a hint that they really like pearls, and it's their birthday. Who has time to be subtle?
10. Martini Glass Barbie Cake
Barbie meets Dita Von Teese. What we would give to be a fly on the wall during that meeting. Well, a butterfly. Actually, can we just be ourselves and all hang out together?
11. Barbie Dress Cake
Remember that time when people turned normal things into cake, and everything was really, really confusing? This is like that, but with Barbie. She looks real, but she's (mostly) made of cake. And this creepy lighting is not doing her any favors.
12. Barbiecore Vintage Cake
If you don't want a cake that overtly screams Barbie, but still has the same fun vibe, this cake is what you need. And if you're hearing a lot of screaming cakes, you might also need an exorcist.
13. Barbie and Ken Car Cake
If this car cake starts rolling away, we officially have no idea what's real and what's cake anymore. We do, however, know exactly what color we want our new whip to be.
14. Barbie Cake Pops
Cake pops are a fun dessert alternative, and they're great for sharing! And for pretending that they're a mini microphone and we're auditioning for American Idol. What, just us?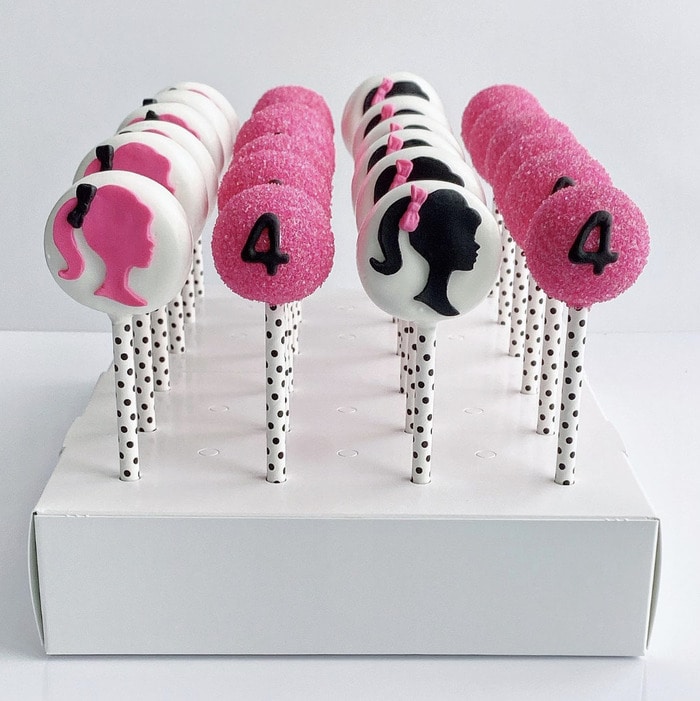 15. Barbie Cupcakes
There are few things cuter than a well-designed cupcake. And there are few things tastier than a well-made cupcake. Except for two cupcakes.
16. Barbie Dream House Cake
Barbie may have set our house standards too high, but at least we can live vicariously through this dream house cake while we sit on the floor of our furniture-less living room.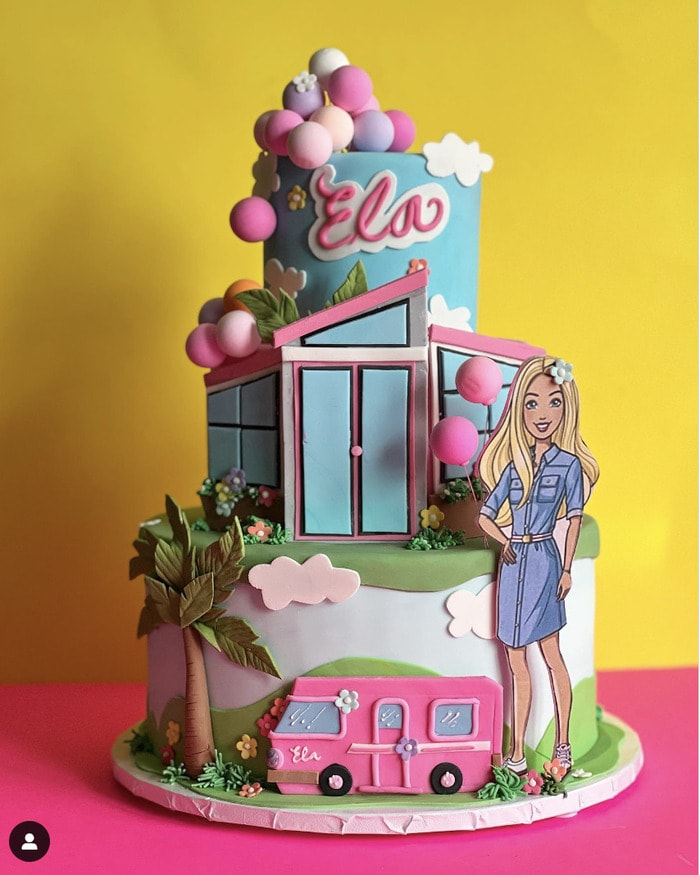 17. Barbie Spa Cake
If Barbie opened a spa, we'd be there on opening day. Flawless hair that only gets ruined by a five-year-old with scissors? We need those secrets.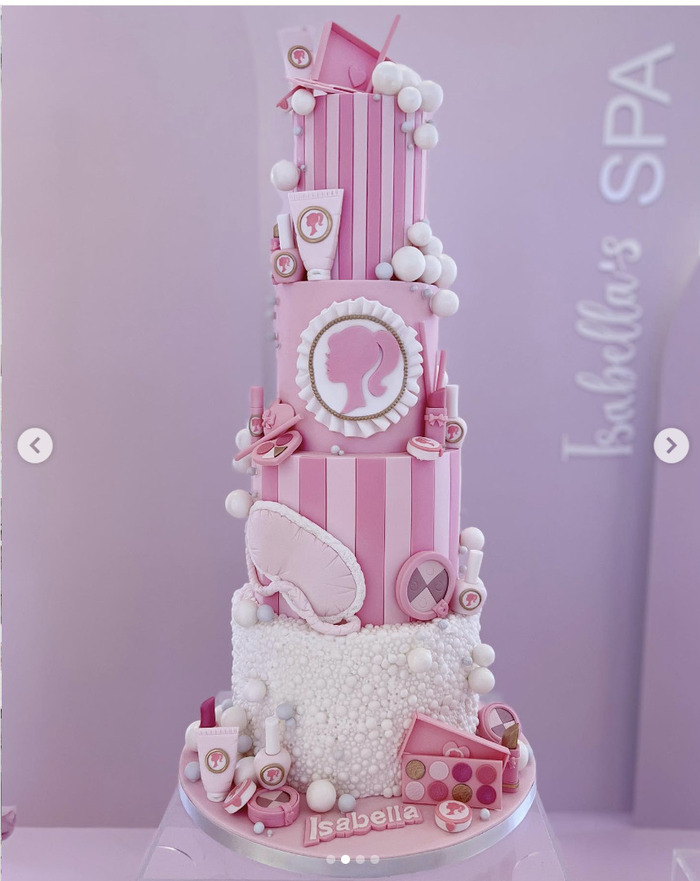 18. Disco Barbie Cake
This Barbie got into every VIP section at Coachella, and brought all her friends with her, too. We should all be like this Barbie. Especially if she lets us borrow those sunglasses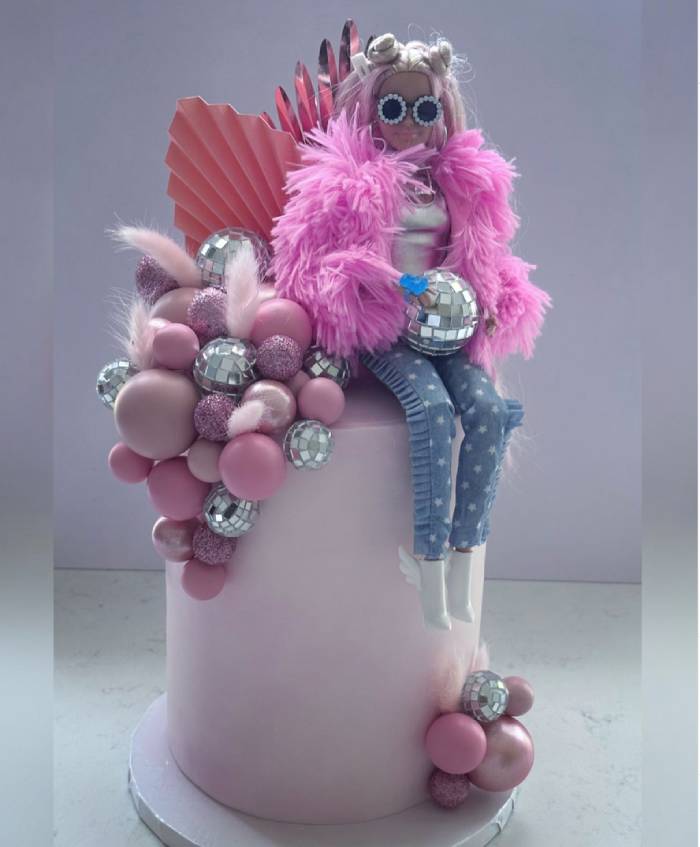 19. Pink Rainbow Barbie Cake
We're not sure how practical feathers are on a cake, but if anyone can make it work, it's Barbie. And Big Bird. Good thing we have a birthday next year!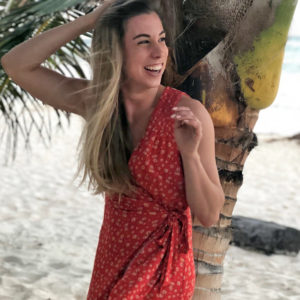 Latest posts by Hannah Rex
(see all)