I like a pretty cake as much as the next person, but eventually they all start to blend together. Just how many buttercream flowers do I have to like, Karen?
And then there's these creepy Halloween cakes and desserts handcrafted by self-taught baker Melanie (aka @La Châteleine) that are taking Reddit by storm.
Melanie — inspired by a love of chocolate (and Tim Burton, Disney, Mark Ryden, Guillermo del Toro, and Edgar Allen Poe) — started baking in 2014.
Two years in, her brand took a sinister detour. Suddenly, kraken cupcakes, chocolate monsters hiding in coffee mugs, hungry books with fangs, and burgers ready to bite you back took over her feed. We're so flattered she captured so many of our hangry likenesses.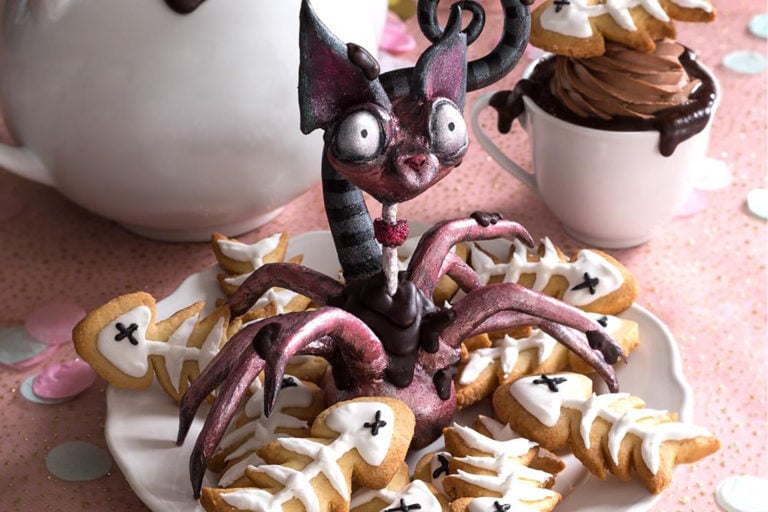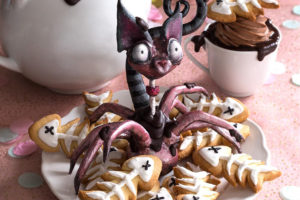 If you were you're a fan of Christine McConnell, we think you'll dig these, though where McConnell often focuses on creations directly inspired by horror films and TV shows (like Stranger Things), Melanie's works are influenced by the same muse that whispers to Burton.
Want to try and make them yourself? She's been sharing tutorials on her YouTube channel and on her blog, Qui a Volé les Tartes (who stole the tarts?) so you too can bake something that will ensure you're never getting invited to another baby shower again.
Or, simply peruse her channel on Reddit or Instagram for nightmare fuel.
25 of La Châteleine's Best Halloween Cakes and Desserts

1. Chocolate Kraken mud cake made with modeling chocolate and surrounded with French praline eclairs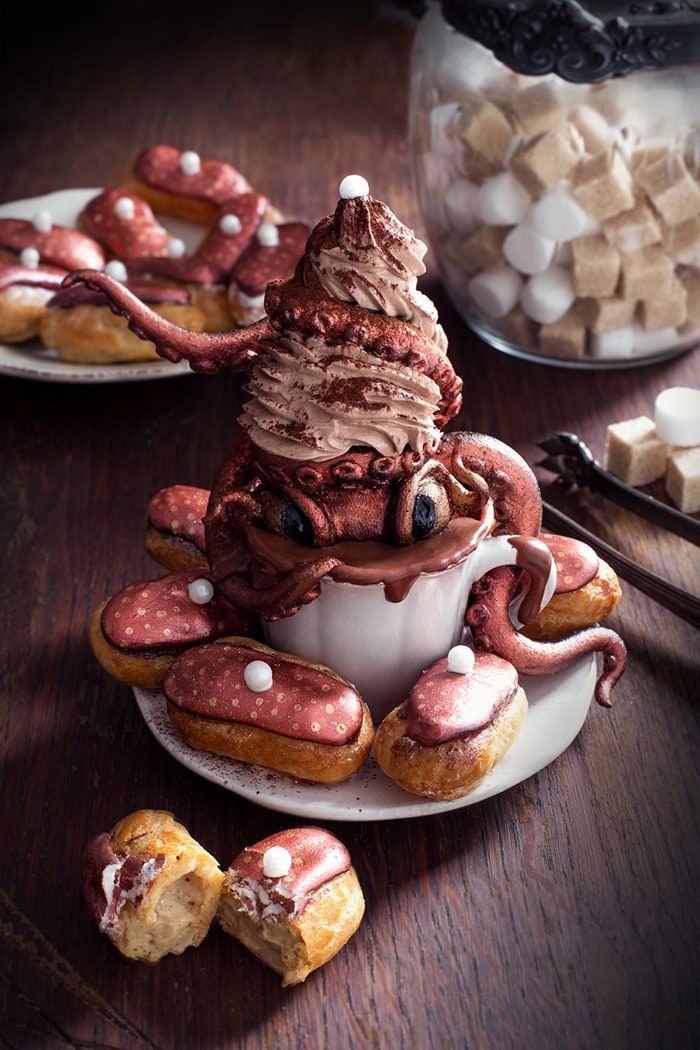 2. Wool cat made with buttercream frosting
3. Raspbunny Cream Puffs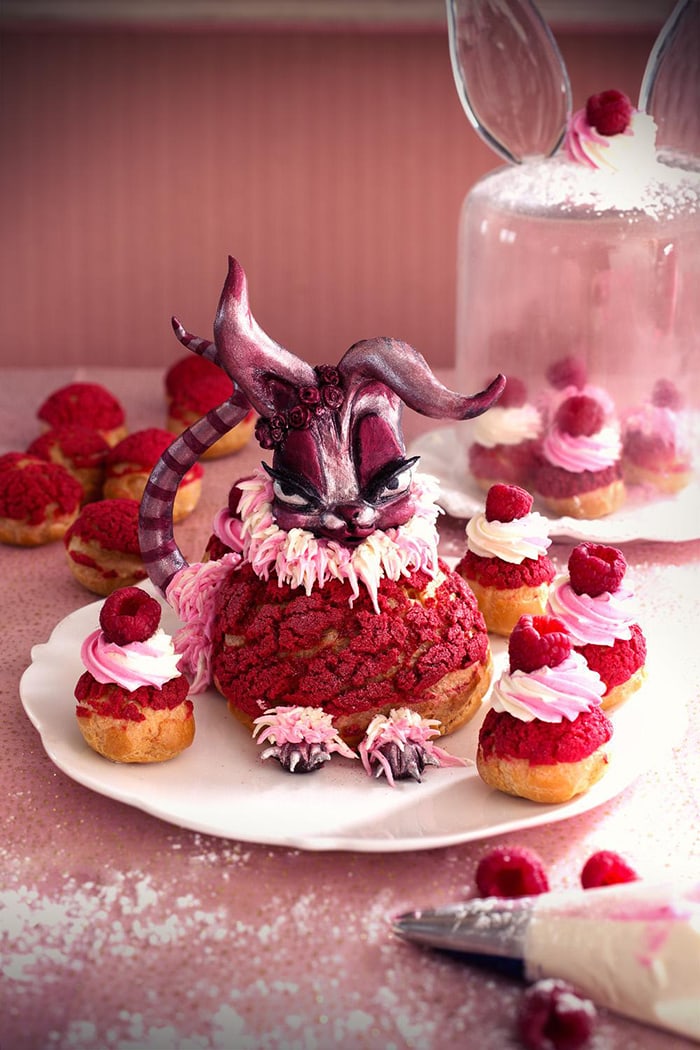 4. Creamonster Pie made with vanilla shortbread, raspberries gelée, white chocolate and raspberries chantilly.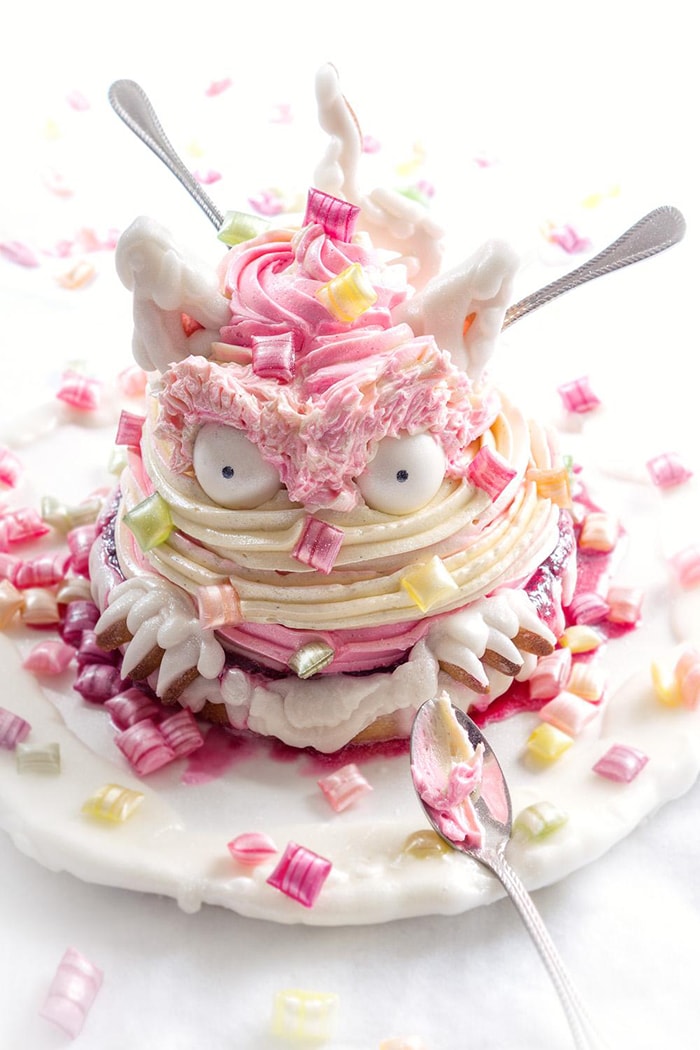 5. Wolf Trap tart made with spelt flour shortbread, strawberries, and raspberry curd.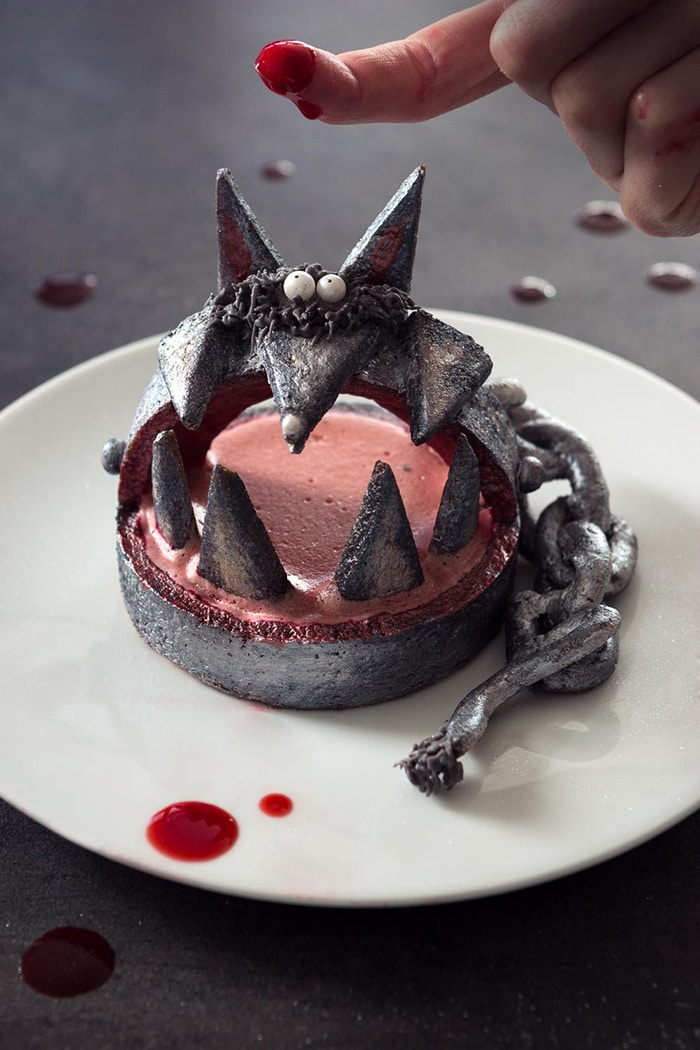 6. Book of Monsters cake made with chocolate pound cake, crispy corn flakes with milk chocolate, black and white chocolate ganache, meringue, and vanilla shortbread.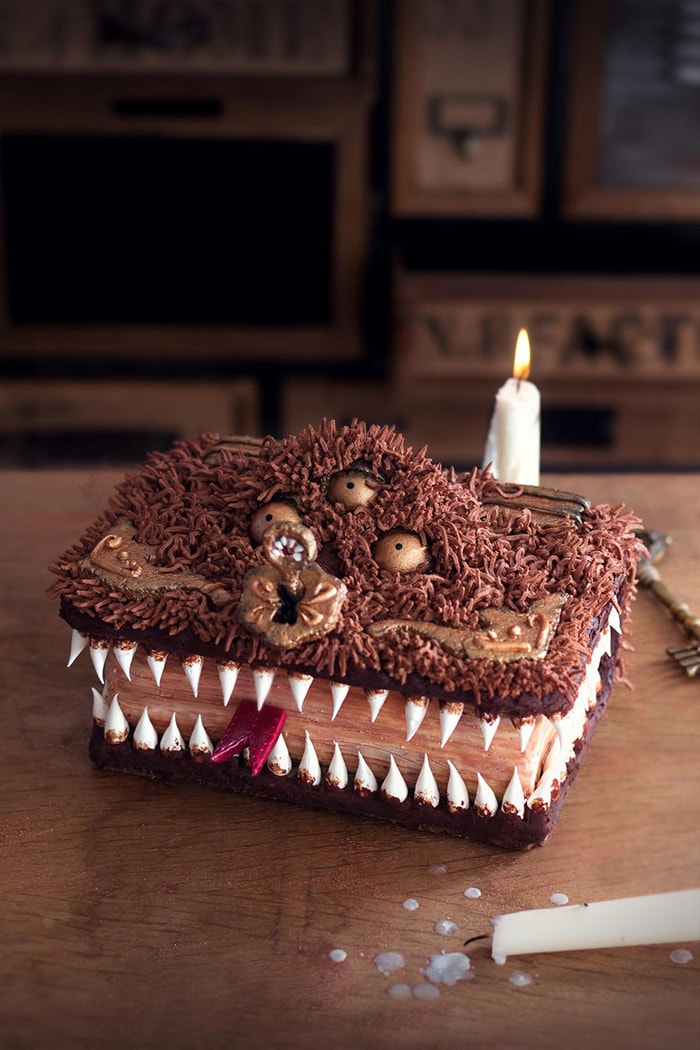 7. Haunted Sugar Bowl and Betwitched Tea Set made with chocolate
8. Pumpkin Cupcake Garden made with dark chocolate and pumpkin cupcakes, praline topping, fondant pumpkins. Cake stand made from dark chocolate and gingerbread cake.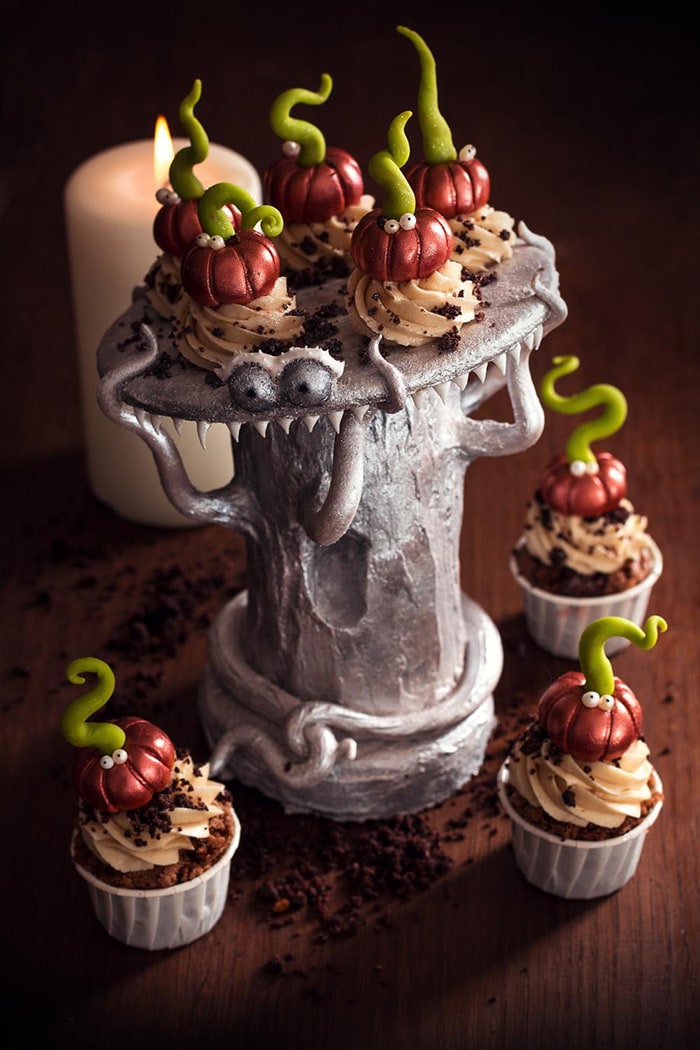 9. Sweet Hairy Cupcake with hand-painted chocolate hat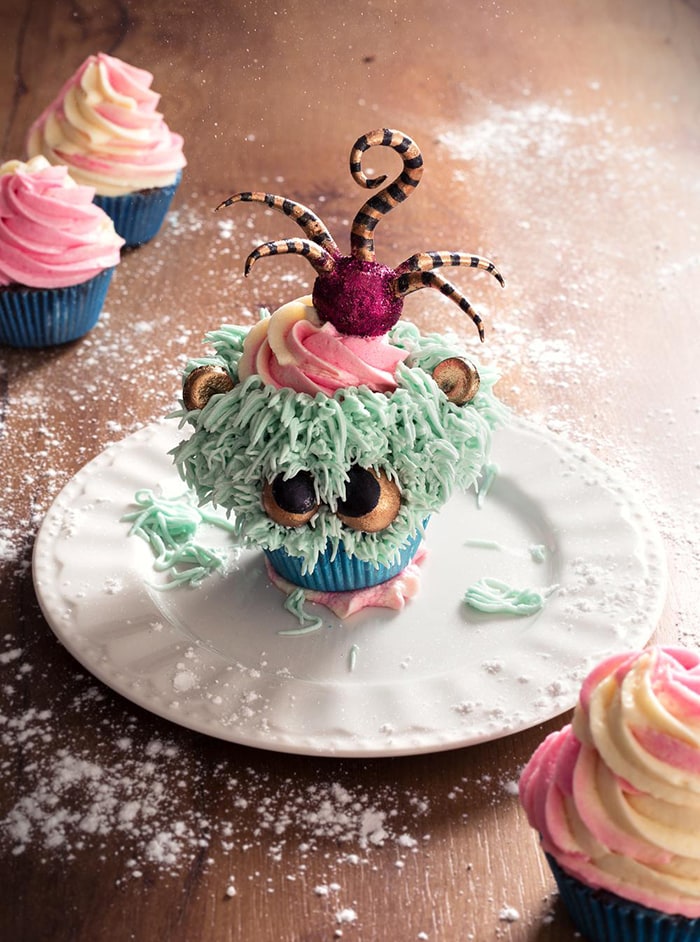 10. Piece of Cake made with chocolate fondant, cherry syrup, chocolate buttercream and chocolate ganache.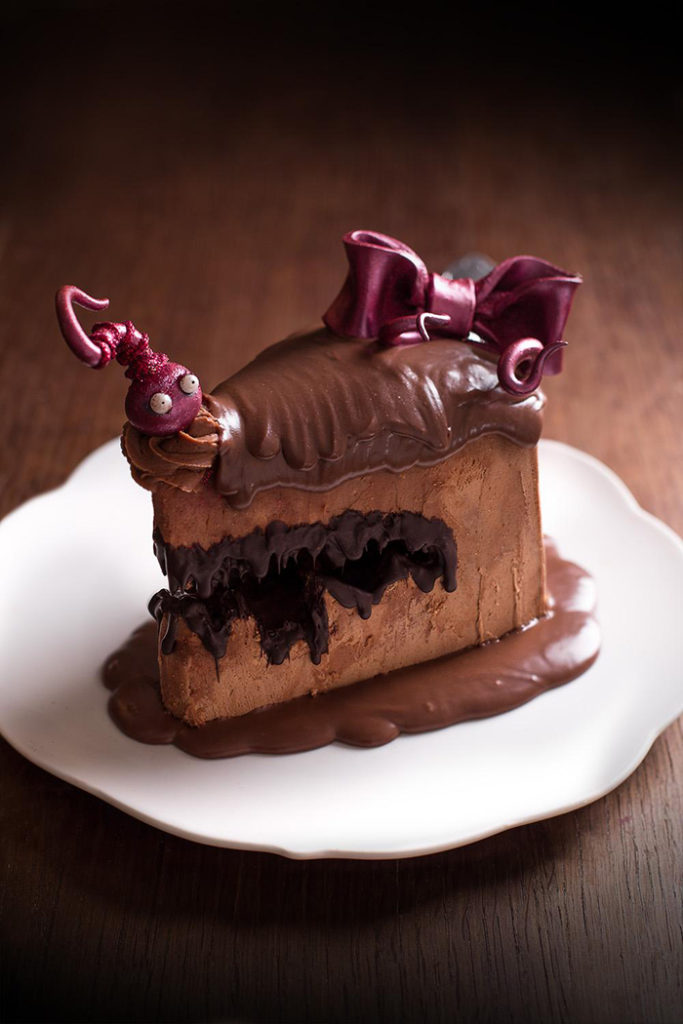 11. Haunted House Halloween Cake made with chocolate and vanilla pound cake, red fruit jelly, white chocolate ganache. Decorations made from gingerbread.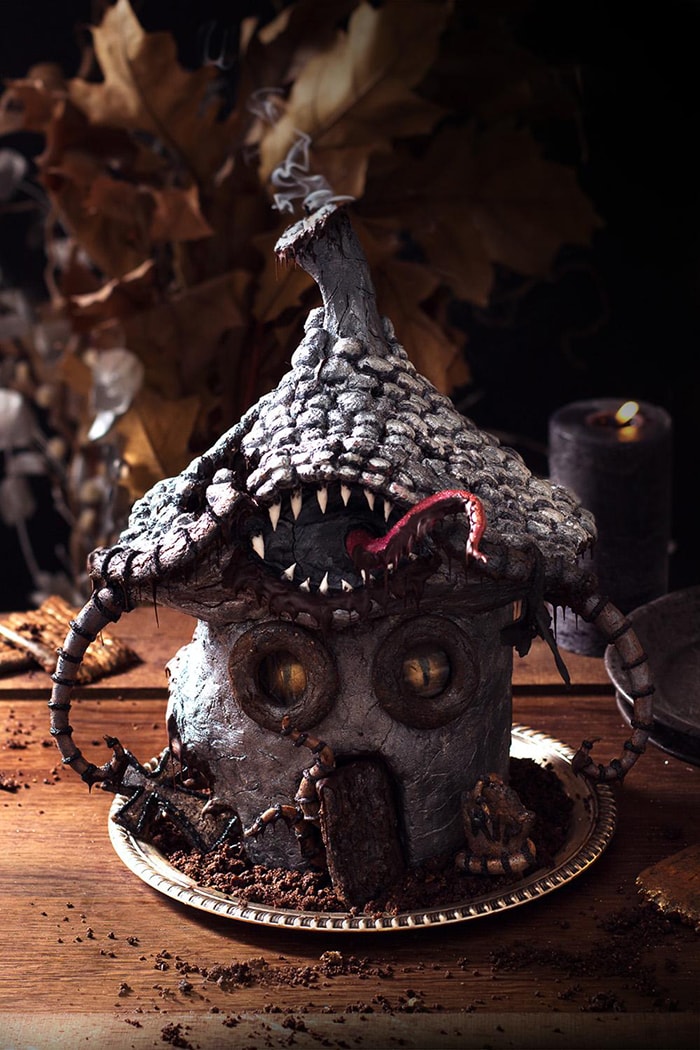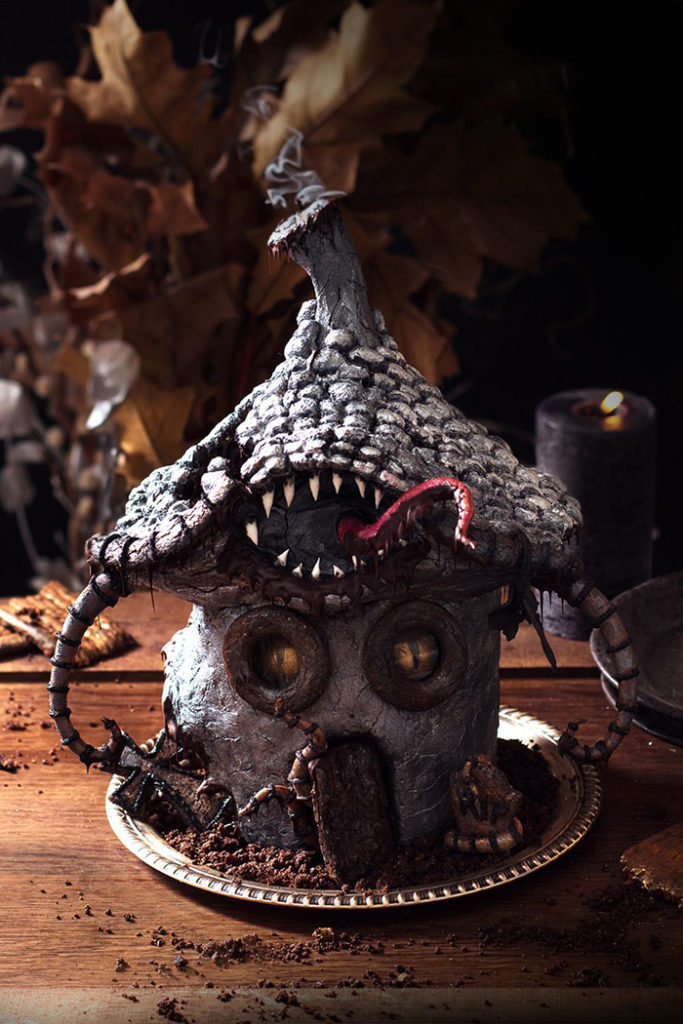 12. Evil Christmas Cake made with gingerbread and chocolate ganache.
https://www.instagram.com/p/BbRFuX6h220/
13. Gingerbread coffin
14. Snowflakes Box made from chocolate Molly cake, dark chocolate ganache, peppermint meringue.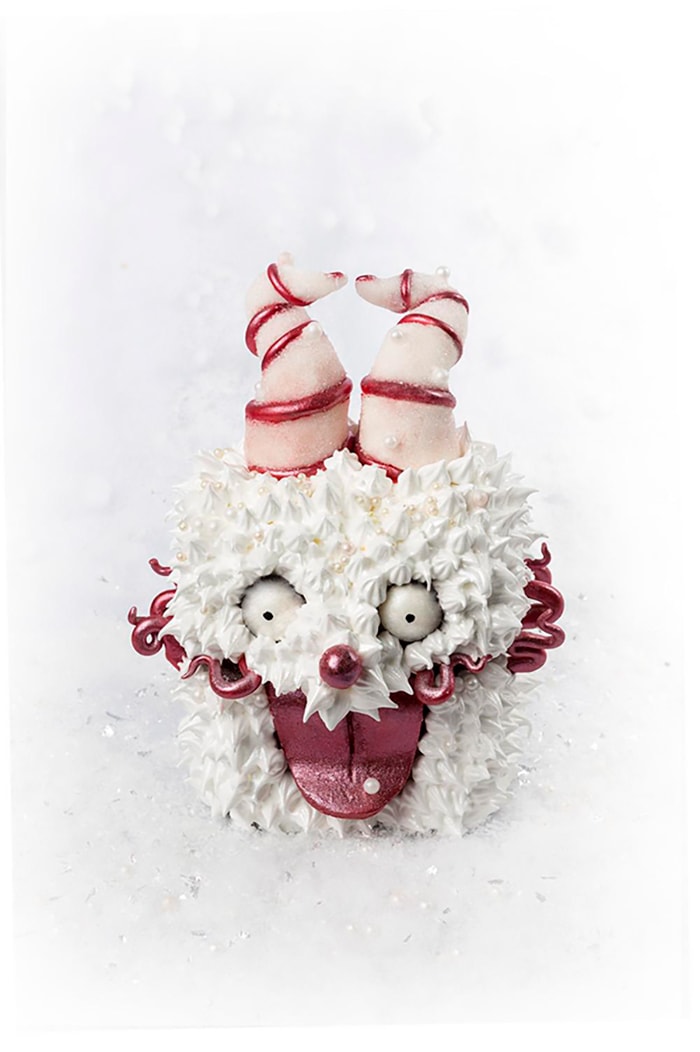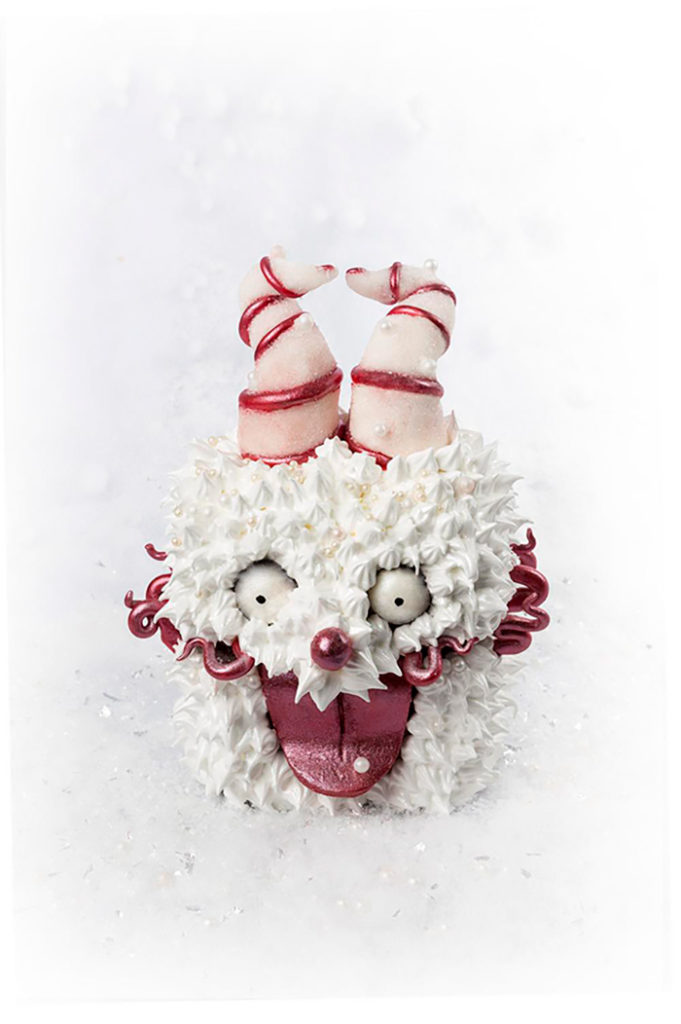 15. Mudcake Monster made with chocolate, coffee mud cake, dark chocolate ganache and topped with coconut flakes.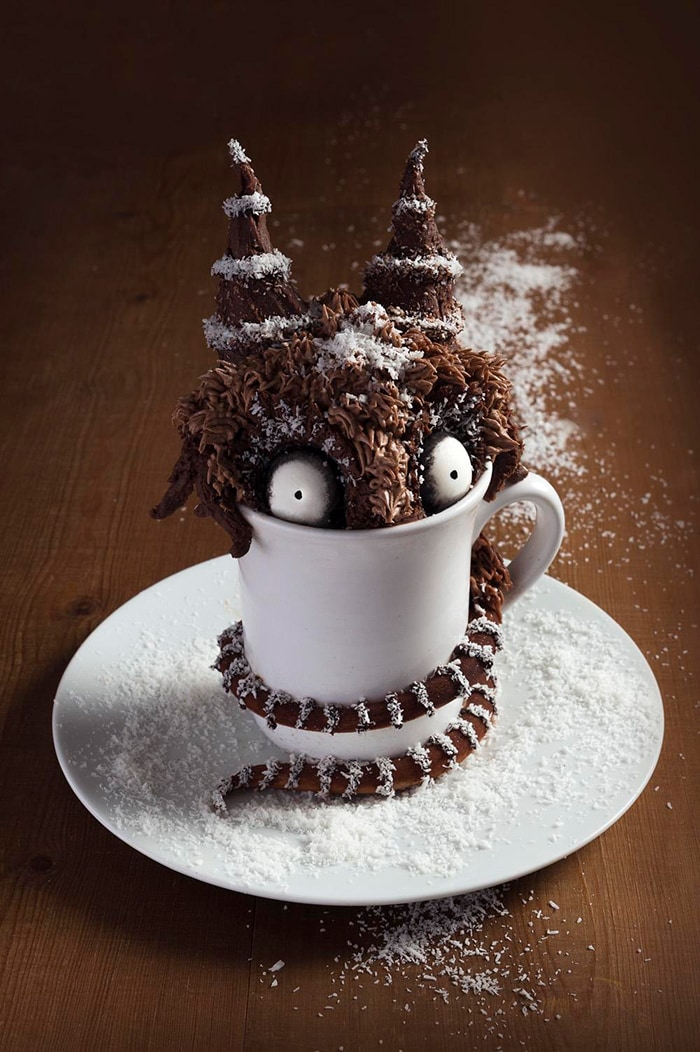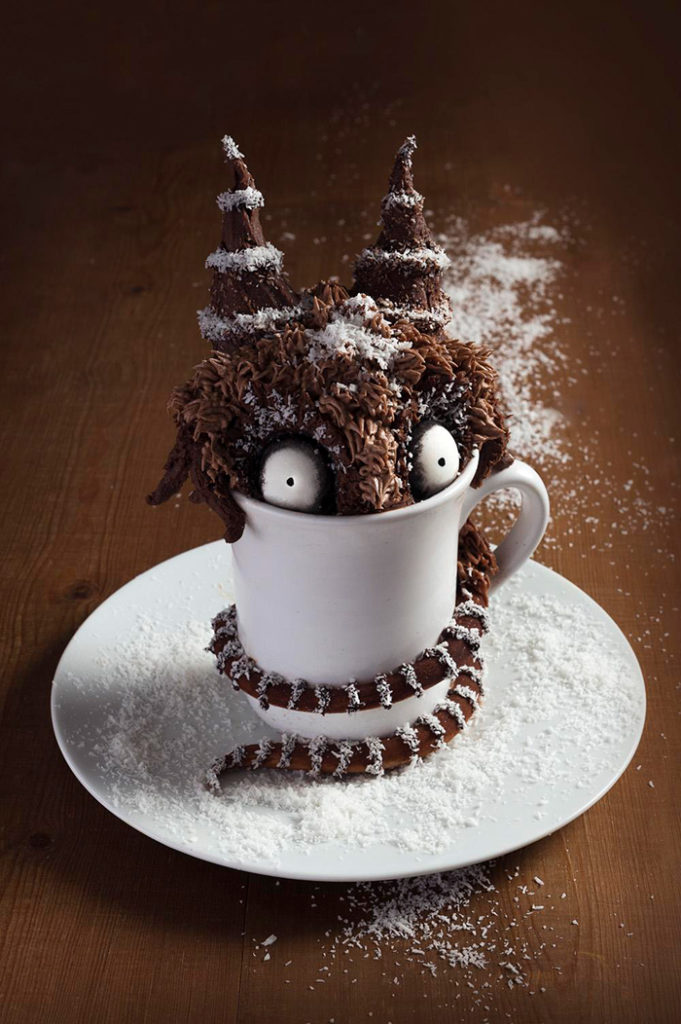 16. Hot Chocolate with a gingerbread umbrella and macarons.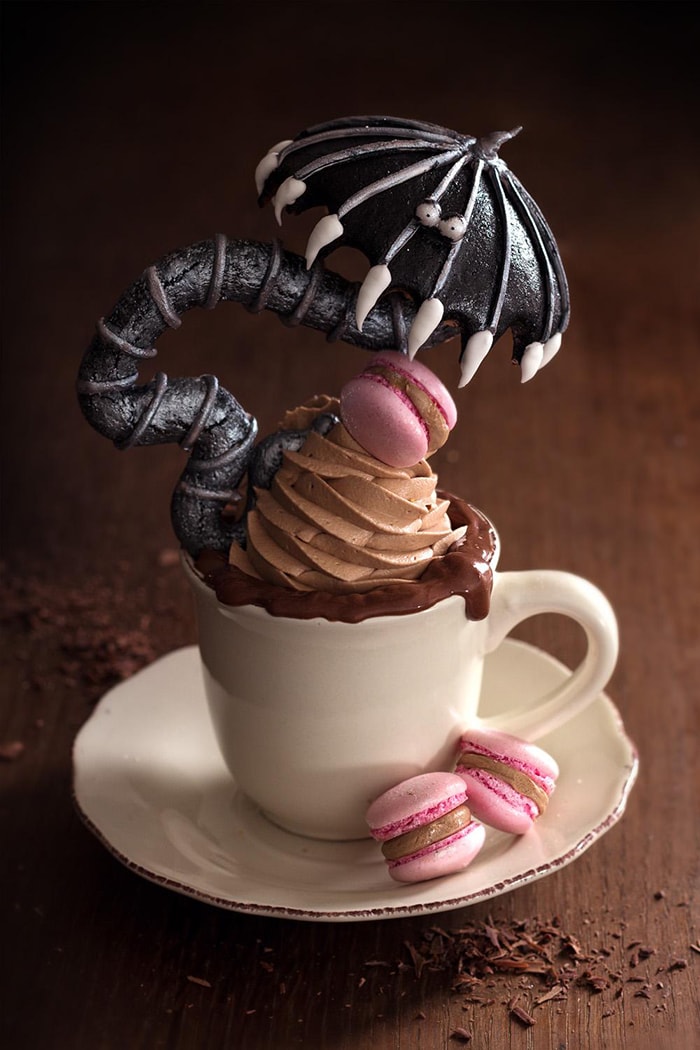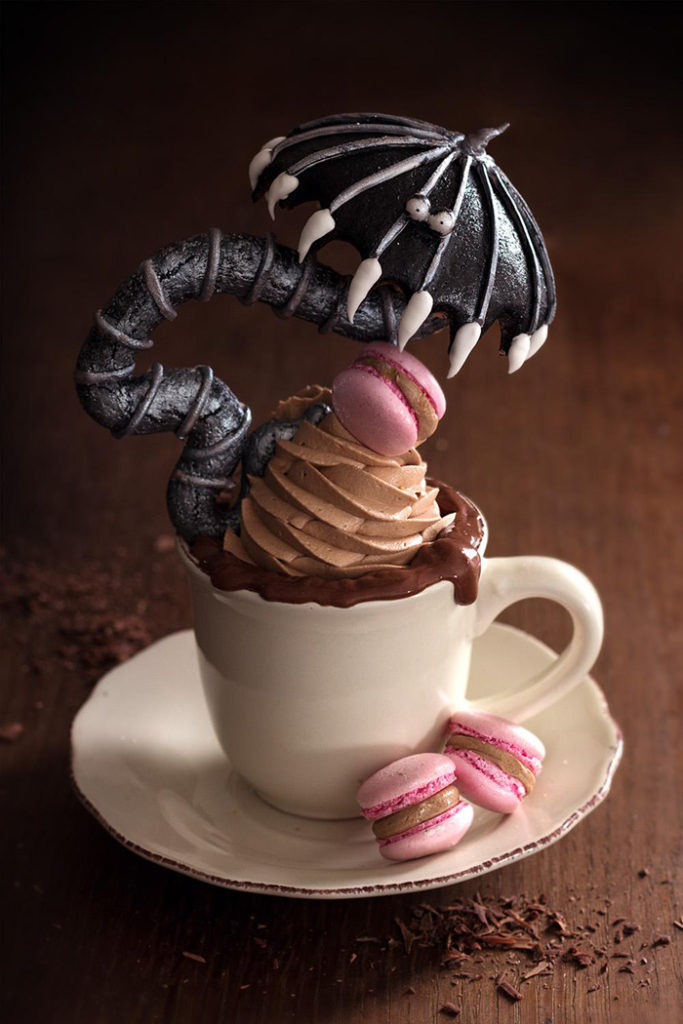 17. Carnivorous Macaron filled with strawberry cream (tentacles made from modeling chocolate).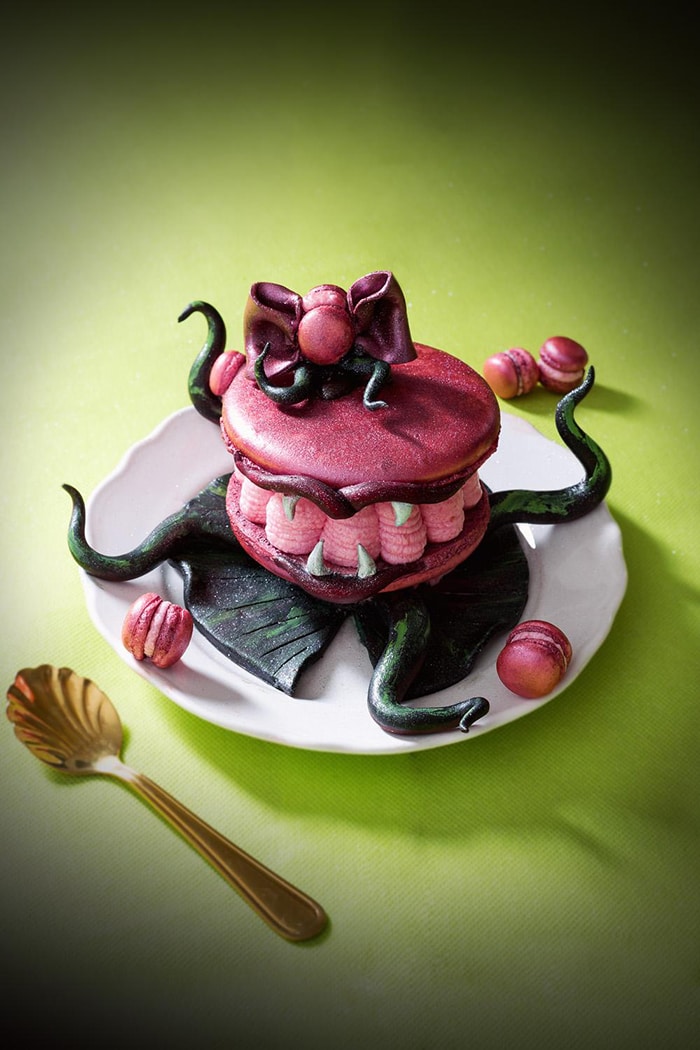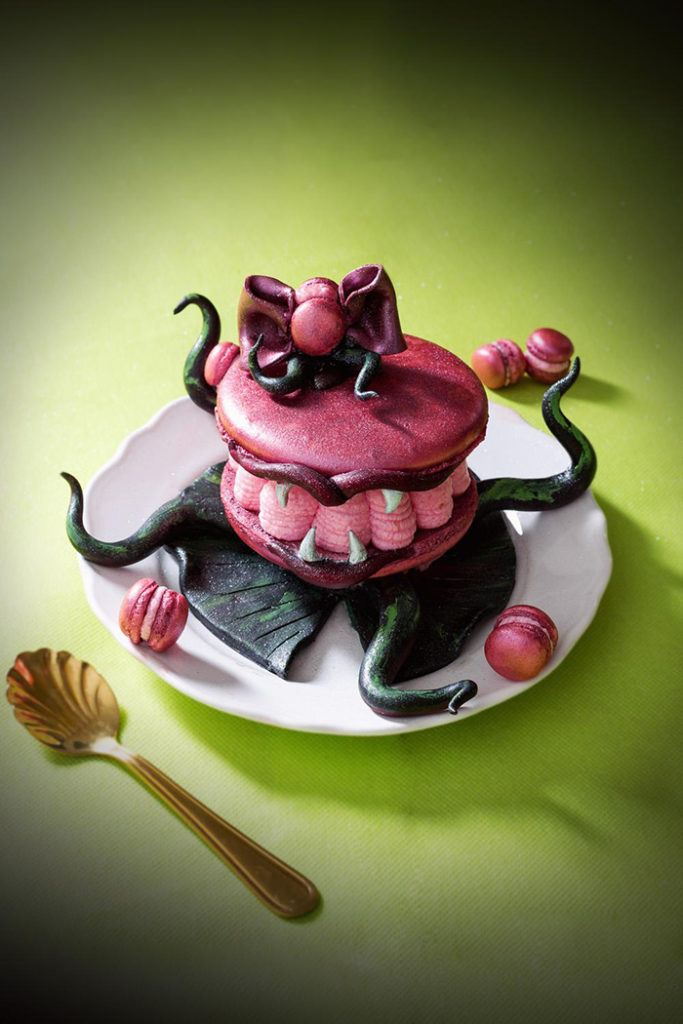 18. Mushroom Meringue with strawberry buttercream
19. Kraken cupcakes and cake
20. Corpse Bride cake (La Chateleine's first sinister Halloween cake)
21. Chocolate Spidercat and Fishbone cookies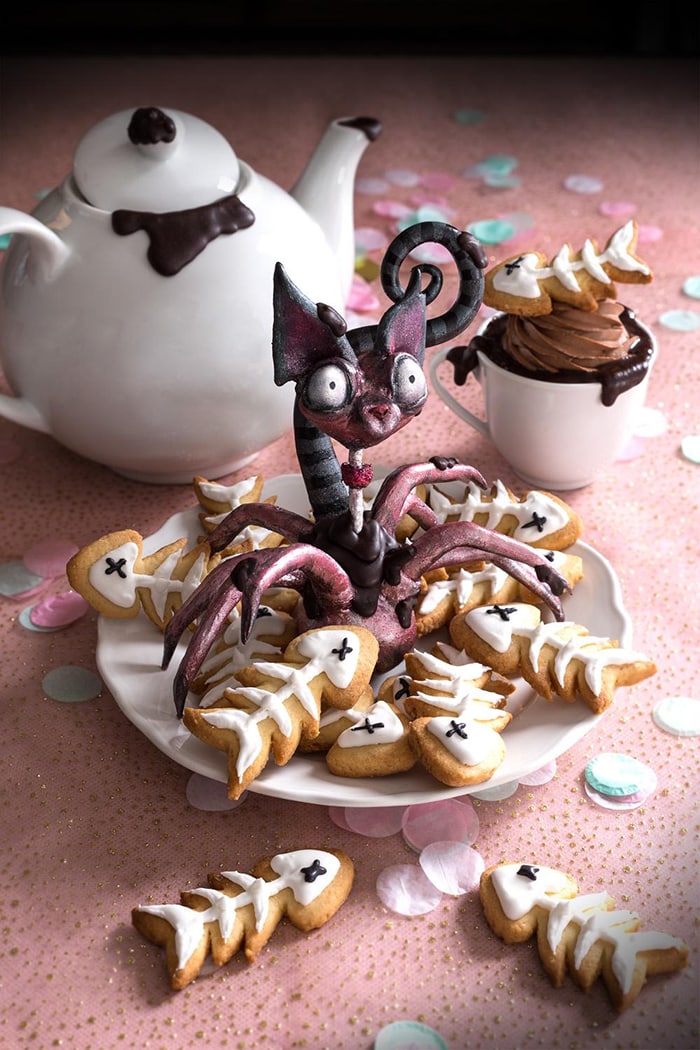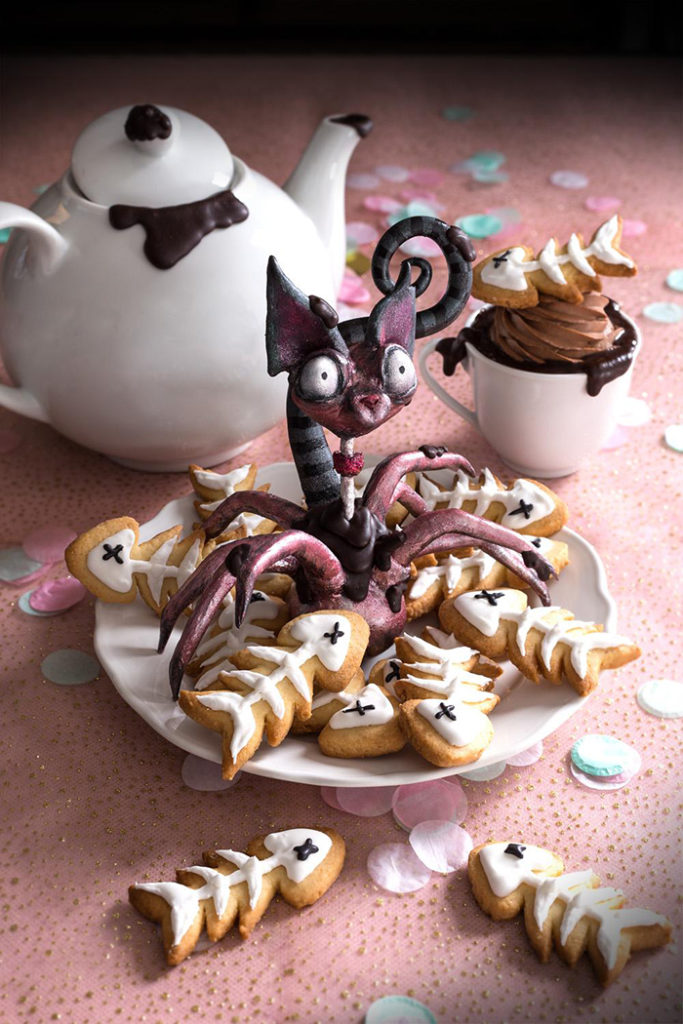 22. Lemonster Pie with Italian meringue.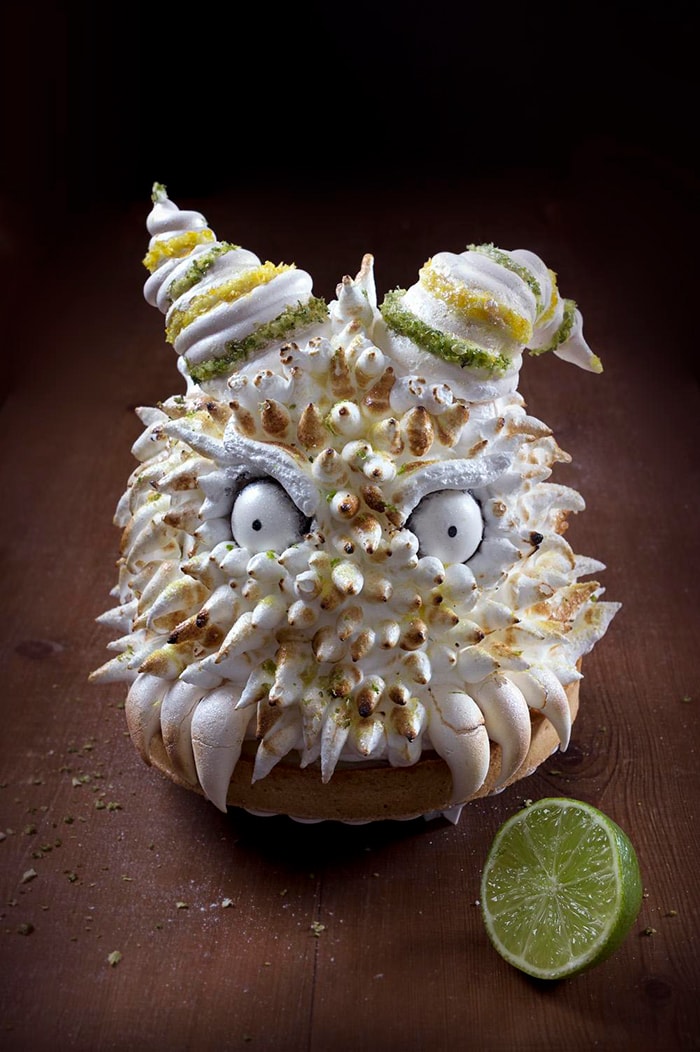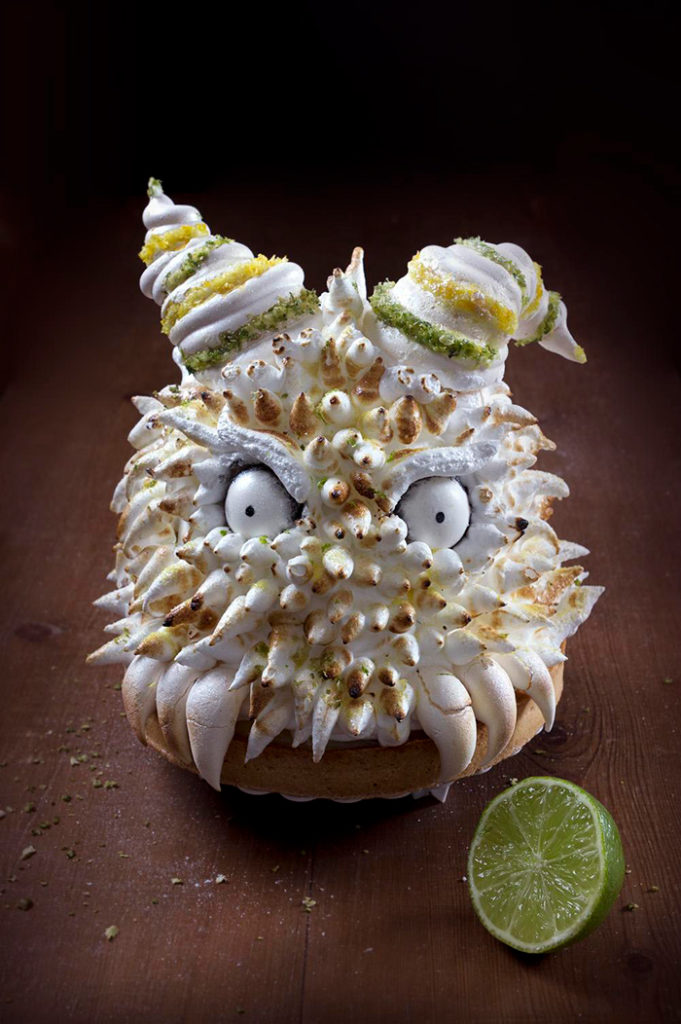 23. The Rare Pearl made with two hazelnut and dark chocolate pies.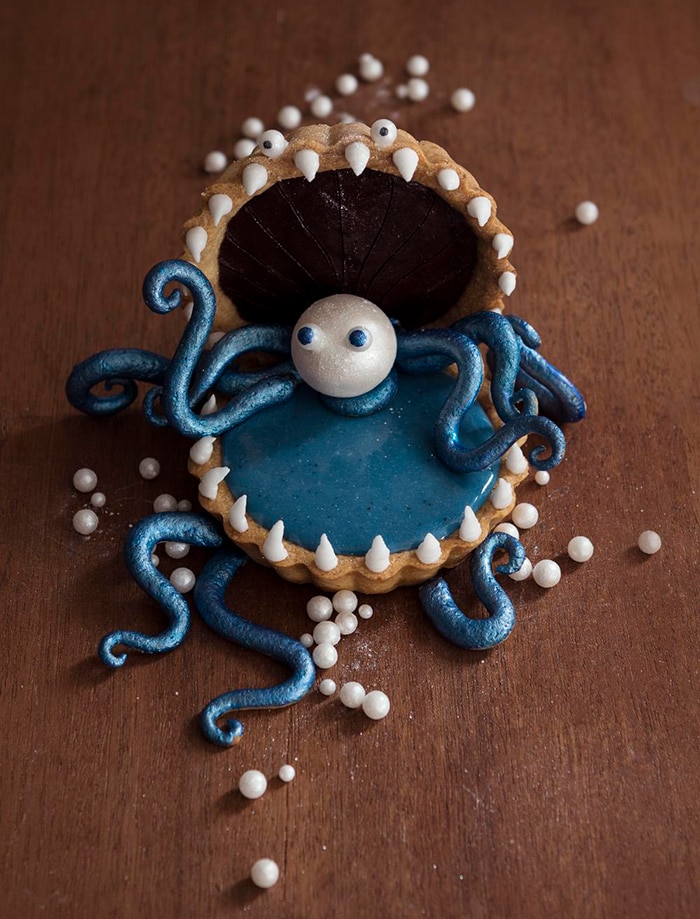 24. Hamburger Cake made with Madeleine and sesame cake, dark chocolate ganache, yellow nectarines and pistachio cream cheese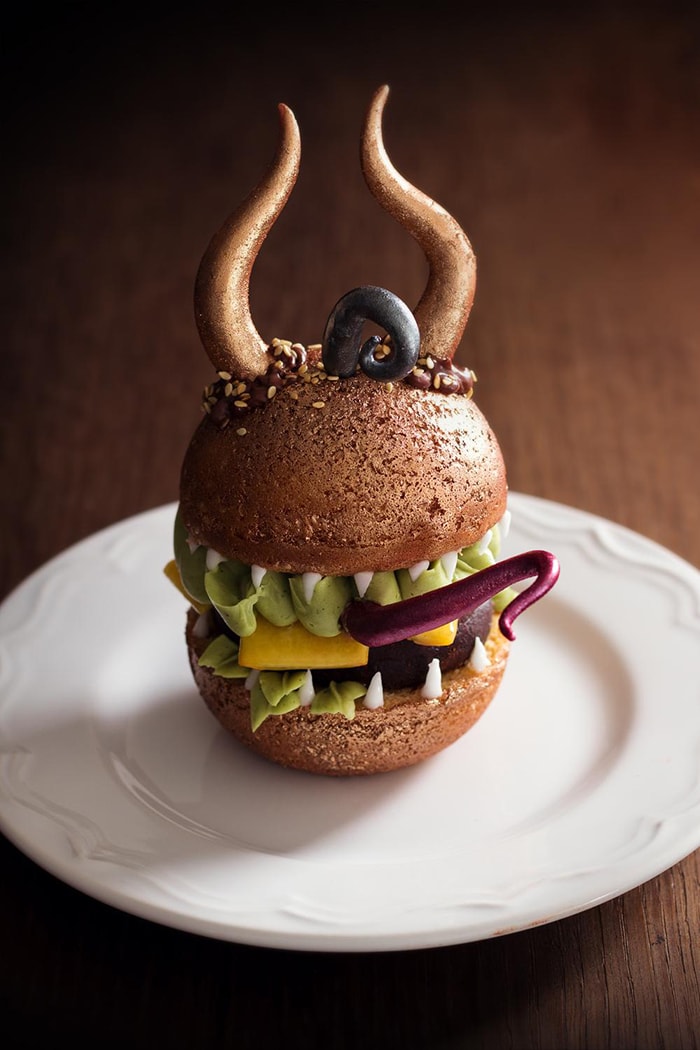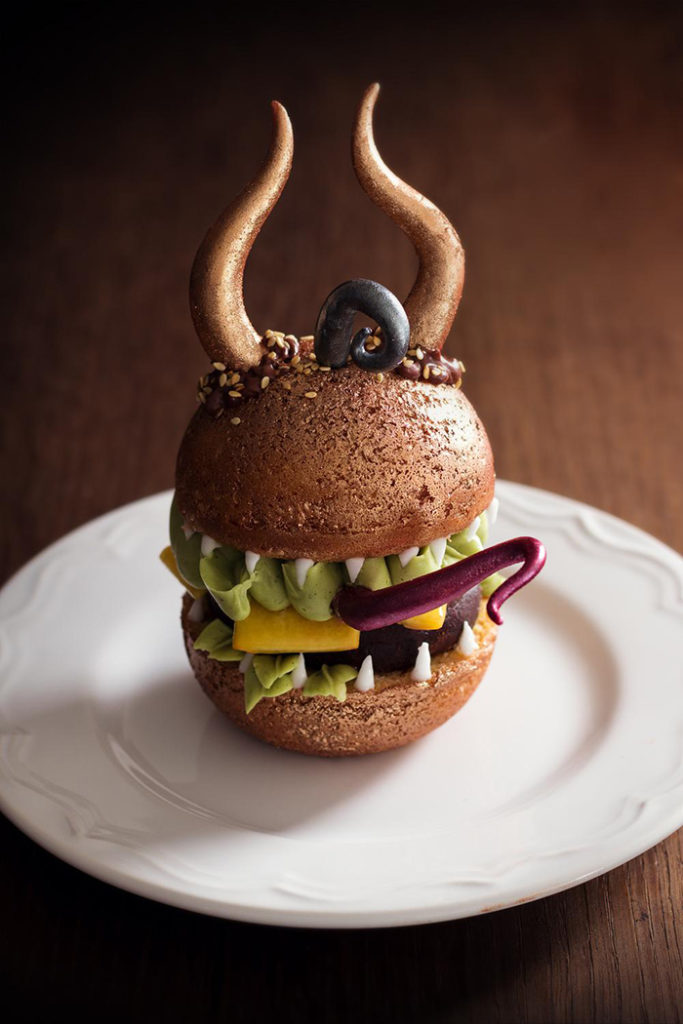 25. Mister Pumpkin Cake made with butternut cake, praline chantilly cream, dark chocolate ganache, chocolate and almonds crumble, and a plank of wood made from gingerbread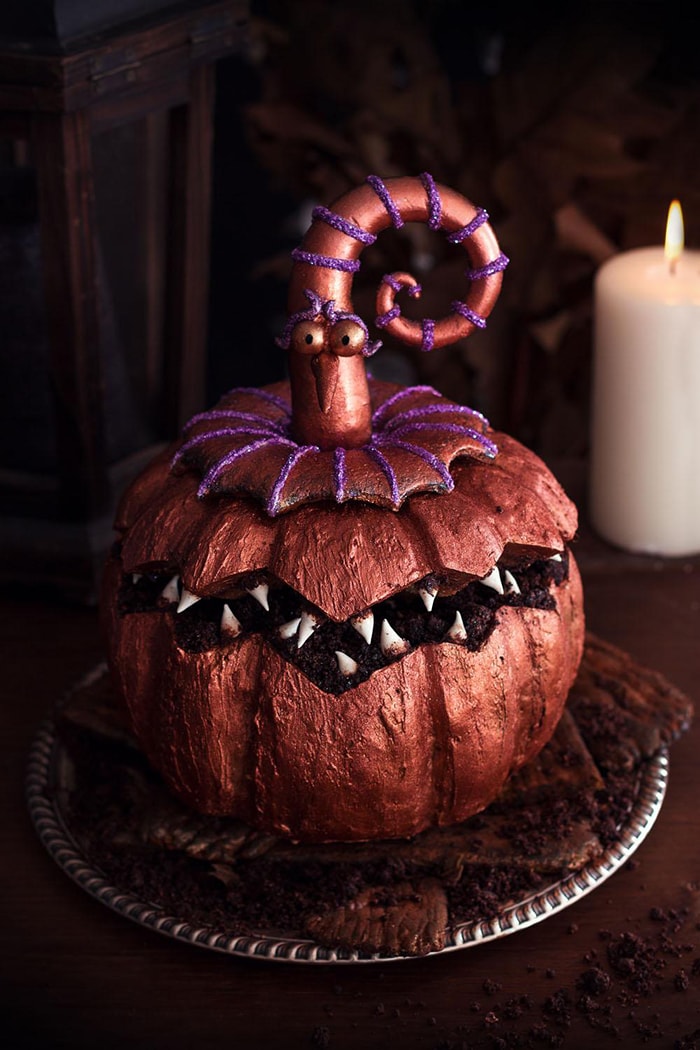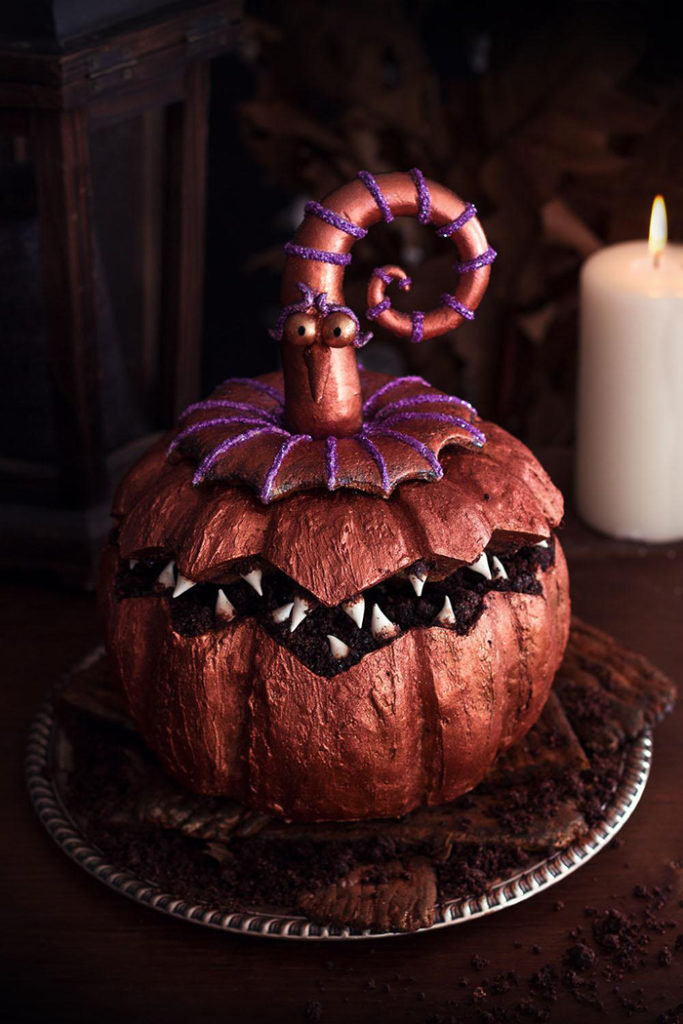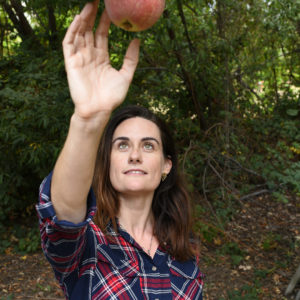 Latest posts by Rebecca Swanner
(see all)