What's this? A Bones Coffee and official The Nightmare Before Christmas collab? We're certainly feeling something in our bones, and it's the itch to get an IV line of these five blends into our stream ASAP. Though the ER doctors did warn us against that last time.
If only half of that paragraph made sense to you, we suggest (re)watching Disney and Tim Burton classic as soon as you can. It's spooky, it's sweet, and festive in more than one way. And thanks to the small batch roaster, Bones Coffee, you can enjoy it in caffeinated form.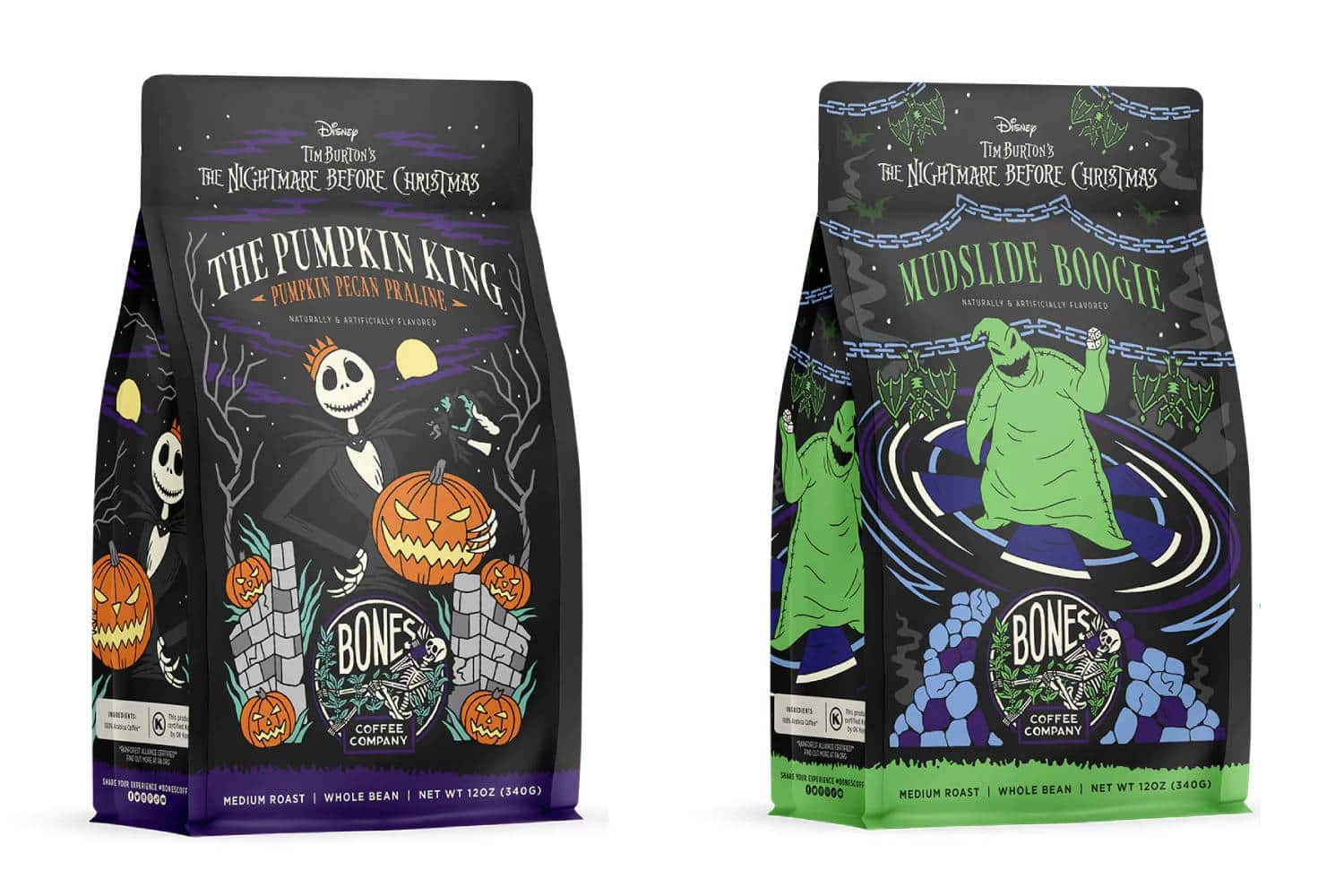 They've released five different roasts featuring your favorite (and maybe one least favorite) characters from The Nightmare Before Christmas. And the flavors are just as unique as the film. So if you've grown tired of the Starbucks Fall and Winter lines, check out this two-for-one holiday coffee collab below.
The Bones Coffee "Nightmare Before Christmas" Line
1. Ruff Weather
With notes of a "sweet, soft, chewy oatmeal cookies with a decadent buttercream filling," this coffee automatically is a winner in our books. A drinkable dessert for breakfast? It sure beats that green smoothie kick we were on for….exactly one day.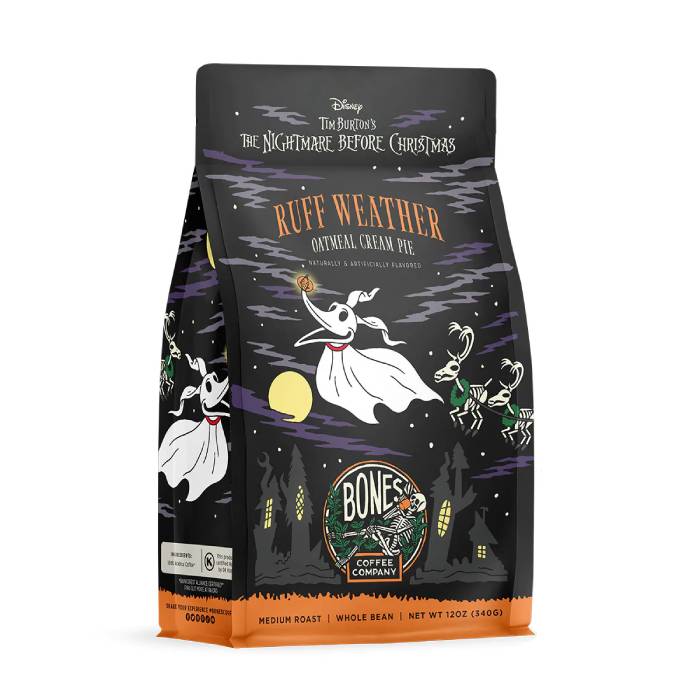 Get it from Bones Coffee.
2. The Pumpkin King
As the name suggests, this medium roast has flavors of pumpkin, sweet praline, and nutty pecan. Or is it pecan?
Anyway, if you're looking for a quintessential fall-flavored coffee to pour into your favorite Halloween mug, this is it. Add a pound of whipped cream and you're practically a Starbucks barista!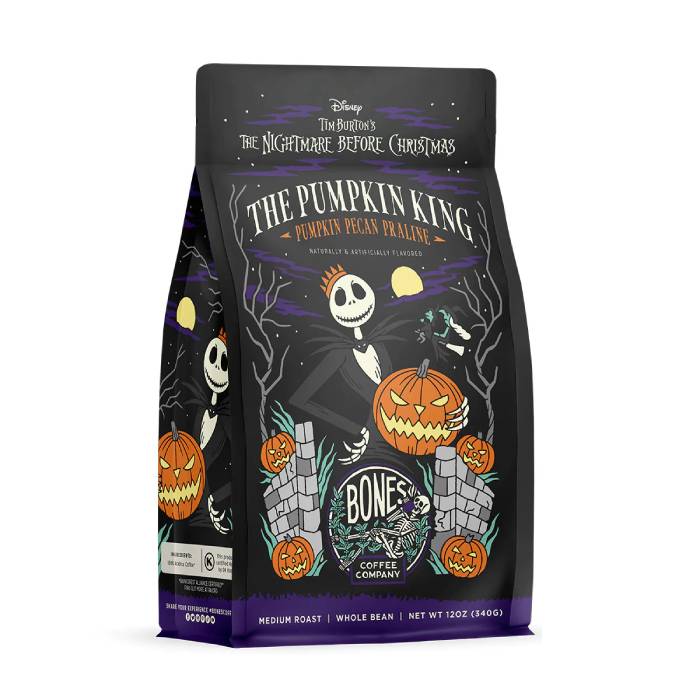 Get it from Bones Coffee.
3. Mudslide Boogie
Featuring the villain from The Nightmare Before Christmas, we kind of hate to say how good this roast sounds. Brew it up and you'll get notes of rich chocolate, coffee liqueur, vodka and Irish cream. And if you want more than just the notes, you can make a whole melody by adding in the real stuff.
But don't blame us when you're three shots deep by 10am. Blame Oogie! And doomscrolling.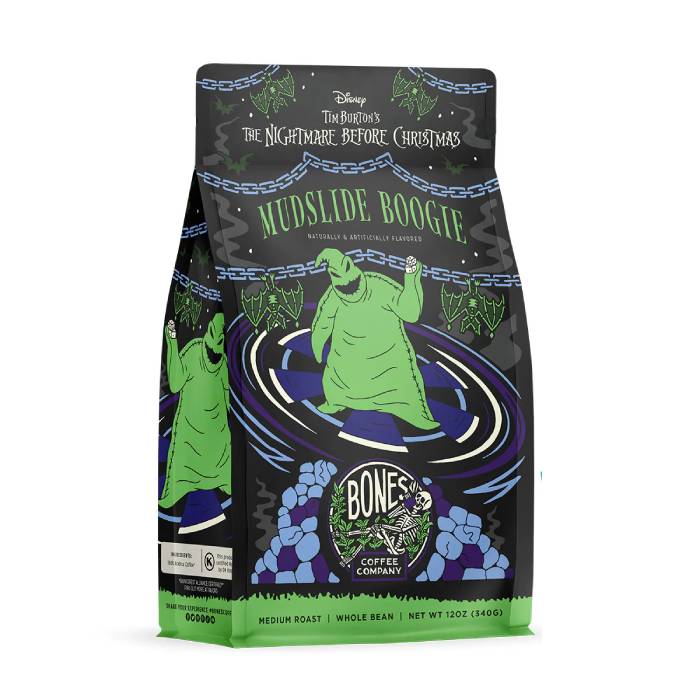 Get it from Bones Coffee.
4. Frog's Breath
We're not sure if frog's breath is better than coffee breath, but you might get a weird combo of the two with this blend. It evokes the flavor of chocolate mole – a chocolatey spice that is equal parts delicious and slightly confusing.
We guess that makes sense since it features Sally, the human-like ragdoll that may have caused a sexual awakening for more than one person.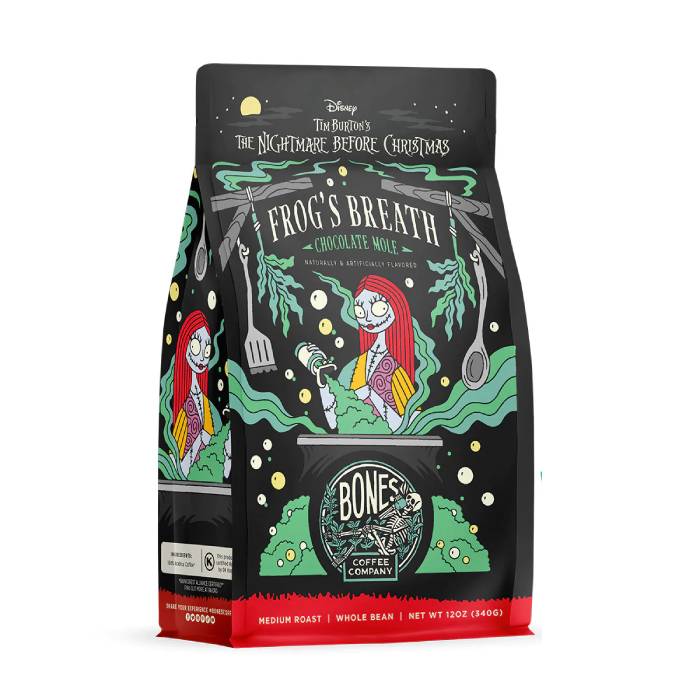 Get it from Bones Coffee.
5. Santa Jack
It wouldn't be Christmas without Santa Jack! Err…it wouldn't be Halloween without Santa Jack? We're still not really sure which holiday this movie falls into, but we do know that flavors of cranberry sweetness and decadent creme brulee is enough to get us out of bed any day.
You are making the coffee for us, right? Two creams and a sugar, please! And a cute mug.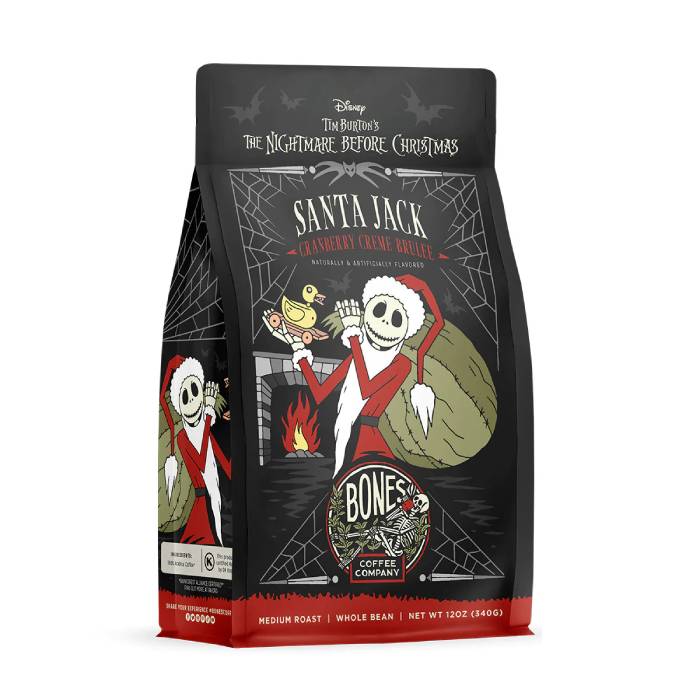 Get it from Bones Coffee.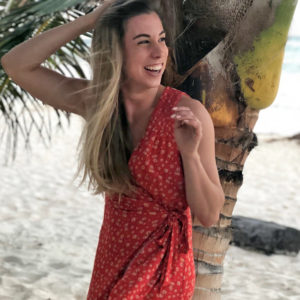 Latest posts by Hannah Rex
(see all)