We used to associate Halloween with candy and Christmas with cookies. But after seeing some of the best Halloween cookies we've ever eyeballed, we've decided spooky season is as good a time as any to bake.
These cookies feature intricately-decorated cauldrons, haunted houses, pumpkins, and even some of your favorite spooky characters, like Wednesday Addams. The eye candy is real, which is good because we just finished off the real candy.
And of course, baking Halloween cookies this year doesn't mean we won't also make Christmas cookies. And Festivus cookies. And Boxing Day cookies. And New Year's Eve cookies. And…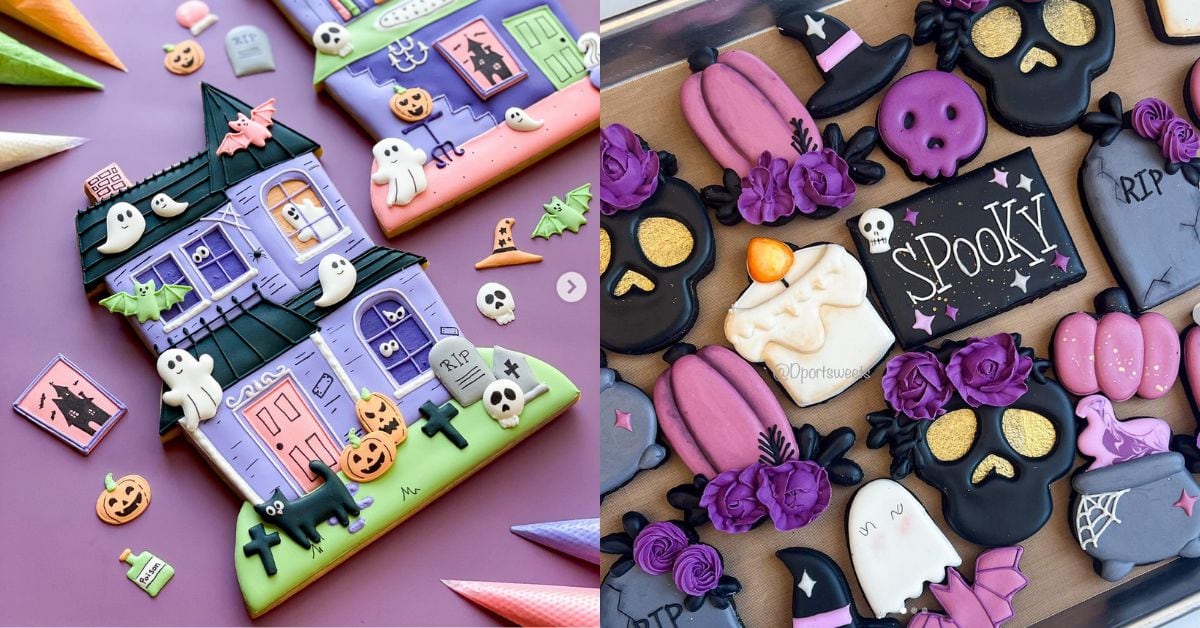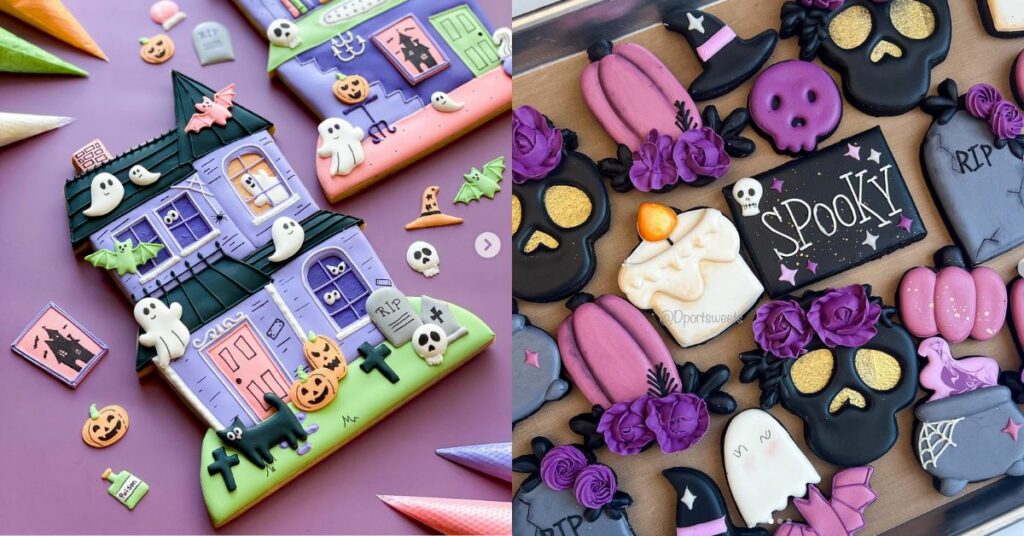 29 Ideas for the Best Halloween Cookies
1. Witch's Cauldron
Double, double, toil and trouble, fire burn, and cauldron bubble. Speaking of which, we need to go check on our Crock Pot. Brb.
2. Cute But Psycho Cookies
Don't let these deceptively cute little guys fool you. They'll TP your house, and then, worse, leave hay behind. Serves you right for running out of candy.
3. Wednesday Cookies
If you start practicing now, you might be able to serve these for your watch party of season two of Wednesday. Get crackin', it's already Monday.
4. Ghost House Halloween Cookies
This creator teaches a class where you can learn to make one giant cookie and decorate it with tiny edible transfers in spooky shapes like bats, tombstones, and ghosts. Edible transfers is what we're calling our leftovers from now on.
5. Crystal Ball Halloween Cookies
There are definitely cookies in our future. We don't need a crystal ball to tell us that, though. What's the point in having your cookies if you aren't going to eat them, too?
6. Cat Mug Cookies
We've spent this year's extended Halloween season stocking up on spooky dishes, mugs, and other kitchenware. And now, we get to enjoy these mug cookies while sipping coffee from our new black cat mugs. Is this what happened in Inception?
7. Hocus Pocus Cookies
Oh, look, another glorious cookie idea. It makes us sick. No way that has anything to due with the sheer quantity of cookies we just ate.
8. Groovy Halloween Cookies
These are the least scary Halloween cookies we've ever seen, and we love them for it. Being scared is fun and all, but it's also, like…scary.
9. Something Spooky Halloween Cookies
The soft and muted colors of these Halloween cookies make them seem grown-up. So at least one of us does.
10. Fancy Pumpkin Cookie
These pale beauties are elevated enough for a Halloween wedding. Next step: going on a date.
11. Silly and Spooky Halloween Cookies
We'll be here practicing writing these tiny Ouija Board letters until we get it right. Or until we summon our Great-Great-Uncle Jedediah, whichever comes first.
12. Cat Scratch Cookies
These spooked black cats aren't just for Halloween. They're also for whenever someone rings the doorbell or walks into the room. Scary stuff.
13. Ghostface Killer Cookies
This army of little Ghostfaces with their chubby little weapons are so cute, we're not even afraid to answer the phone anymore. But like, at least text first.
14. Spooky Disney Cookies
These are everything we love in one batch of cookies. There's sugar, and flour, and icing, and pretty colors. Oh, and some of our favorite Halloween characters too. Yeah, them.
15. Monsters and Potions Cookies
Can't commit to one cookie design? Make your life even harder by committing to seven. Your to-do list definitely isn't full enough!
16. We All Scream Cookies
Do you ever wonder what Halloween would look like directed by Wes Anderson? We hadn't either, until we saw these twee cookies.
17. Worm Brains Cookies
We love a mixed media art piece, and we especially love a mixed-media food treat. Gummy worms and cookies? Mm-hmm.
18. Adorable Nightmare Before Christmas Cookies
The good news about this batch of cookies is that if the Sally cookie breaks, you can easily sew her back together again and make it look intentional.
19. Pennywise Cookies
Uh uh. No way. These hyper-realistic clowns will not be shape-shifting into our stomachs. Well, maybe if we close our eyes.
20. Coffin Kitty Cookies
These coffin kitties are coffin cuties, if you ask us. You didn't, but we answered anyway. Or maybe you did. This isn't two-way communication, okay?
21. Halloween Witch Cookies
These illustration-style witch cookies look like they jumped off the pages of Sabrina the Teenage Witch. Hey, maybe they actually did. They are witches, after all.
22. Purple Halloween Florals
Black and purple is a decadent color combo, especially the black skulls with metallic gold eyes. It's almost like they can really see us. Wait, we just forgot to log off Zoom again.
23. Jam Skellington Cookies
These simple Skellingtons are a balm for anyone who needs a break from super sweet icings and ganaches. There are probably people like that.
24. Horror Movie Baddies Cookies
This batch of evil looks like the margins of our school notebooks. All that's missing is one that says "I ♡ Mike."
25. PeekaBOO Cookies
Even pumpkins are pink in this post-Barbie world. Don't worry, you didn't create some sort of Franken-fruit in your garden this year, it's just the power of Mattel coursing through the Earth.
26. Halloween Unicorns Cookies
We've always wanted to dress as a unicorn for Halloween, but usually end up opting for a scarier monster. Now we don't have to choose. Hey, where's our side of ice cream for this cookie?
27. Golden Widows Spider Cookies
The classic circular shape of these cookies doesn't make these metallic arachnids any less awesome. It likely does make them more poisonous though. Just sayin'.
28. Wicked Witches Cookies
These stark black witchy silhouettes bring a more grown vibe to the party. If we eat three of these, does that constitute a girl dinner?
29. Spooky Fall Vibes Cookies
We're loving these unusual designs, from a caramel apple cookie to icing mushrooms. But the skeleton hand holding a PSL speaks to us most. It's telling us to go to Starbucks.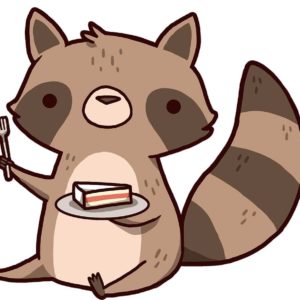 Latest posts by Christine Colby
(see all)