Raggy!!! It looks like we're in for a monstrous trip down munchies lane. Following the annual release of their Pumpkin Spice doughnuts, Krispy Kreme is delighting fans by releasing Scooby Doo donuts October 9th.
The upcoming Halloween donut collection based on the classic cartoon includes five themed donuts, a mystery to solve, and a Cookies and Kreme Chocolate Shake.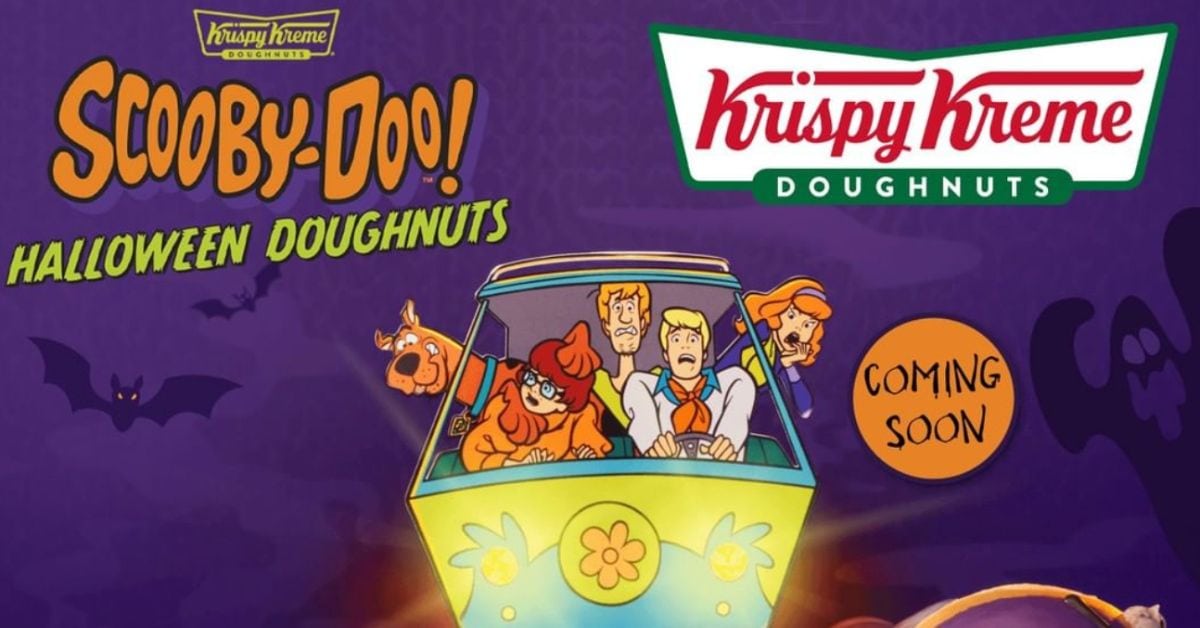 What's in the Krispy Kreme Scooby Doo Collection?
According to Markie Devo, who's always on the pulse of food news, there are four donut flavors in the Halloween Mystery Special. Word on the street is you'll be able to Scooby them up in early October.
You'll be able to choose from four flavor combinations featuring designs of Scooby, the Mystery Machine, two Cookies n' Kreme monsters (or just guys in costume), and, jinkies… there's even an orange sprinkle donut for all those Velma fans out there.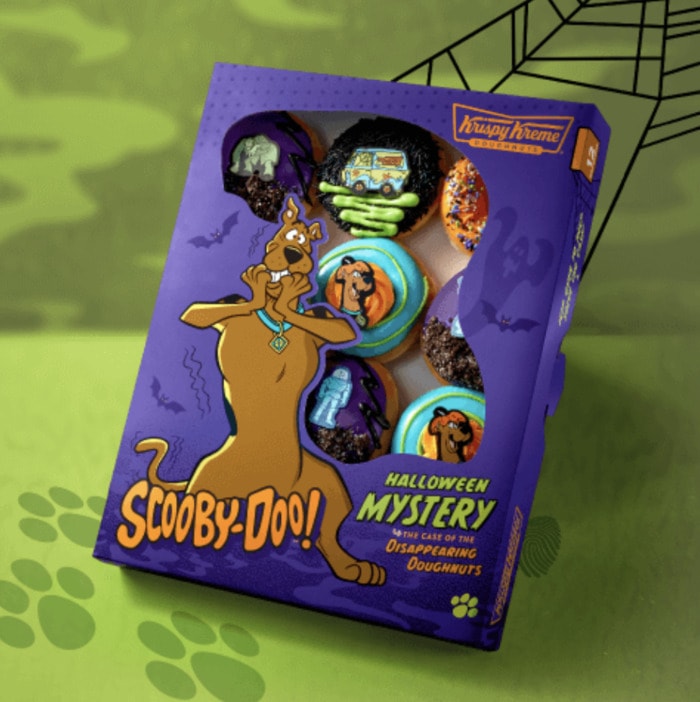 The Scooby Doo Donuts Flavors Include:
The donut shop describes the Cookies and Kreme Chocolate Scooby Shake as "a creamy hand-blended shake made with our Original Glazed soft serve, decorated with Scooby Doo purple and orange icings, blended with extra pumps of chocolate syrup and chocolate cookie pieces topped with whipped cream and spooky Halloween sprinkles."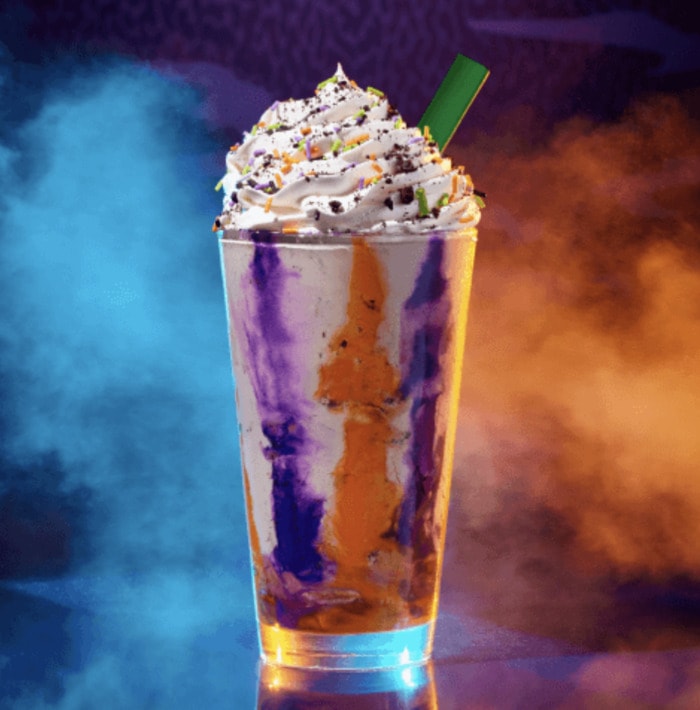 But, Wait, There's Also a Mystery to Solve?
Yes! It's called the Case of the Disappearing Donuts, which if we were into tired jokes, we'd say is what happens when donuts are left in our house. But, we're not going to say that because you deserve better.
In addition to the five Scooby-Doo donuts, it appears there's also a mystery box filled with a half dozen glazed donuts and an image of Scooby-Doo looking like he personally devoured them. Which would be bad, since dogs shouldn't eat chocolate. Or donuts. Or our favorite socks.
The back of this box reads "Pawprints and fingerprints, something is wrong, / Our doughnuts were stolen from where they belong! / The Mystery Inc. gang points fingers in every direction / But no one quite knows who's behind the deception."
Join us on Instagram to help us solve the mystery, / Making this case go down in Halloween history. / Scooby is ready for a Krispy Kreme treat, / So we can't relax 'til this riddle's complete!"
We still are not sure what the mystery is, but reportedly, to win Scooby merchandise and "help them solve clues," you'll need to comment on their Instagram when the promotion launches reportedly on October 9th. Finally, a chance to put all the knowledge you've picked up watching those crime dramas to the test.
In addition to this mystery, Krispy Kreme is offering two additional promotions this October.
On Friday, October 13, their Original Glazed dozen will be just 13 cents with the purchase of a regular-price dozen. And if you wear a costume to the shop on Halloween, they'll give you a free donut of your choice.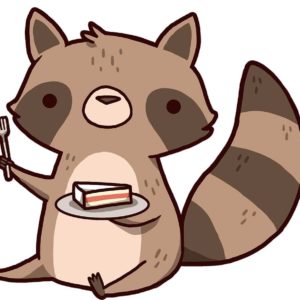 Latest posts by Matthew Dursum
(see all)