When we were last at Target, we discovered they have a good-sized selection of baking kits and decorating supplies for Halloween in their Hyde & Eek! Boutique. After all, when it comes to whimsical baking, Halloween is easily the frontrunner.
Because, sure, we love a wacky gingerbread house for Christmas, but if you bring confections covered in snakes, skulls, and eyeballs to the cookie swap, you're going to get more than a few strange looks.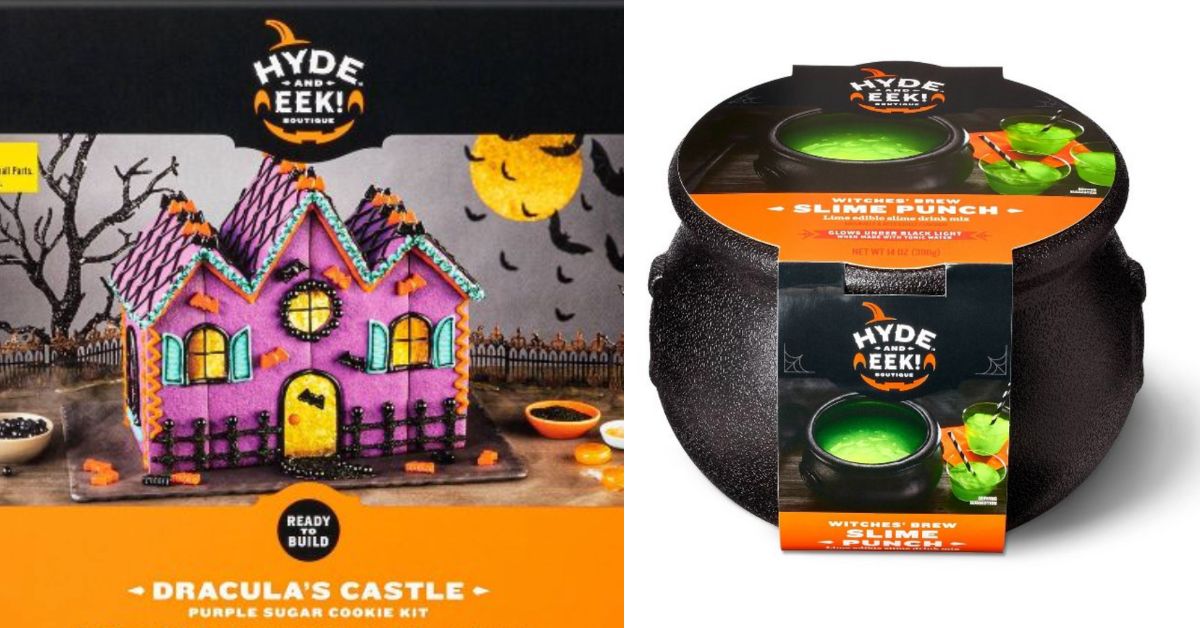 Here are some of our favorites to your Halloween charcuterie board. If you need someone to eat the rejects, feel free to send them our way. We'll feed them to Renfield.
The Best Target Halloween Baking Kits and Supplies (2022)
1. Fright Night Target Cookie Decorating Kit
This kit includes 16 pre-baked cookies of Frankenstein's Monster, a black cat, a witch, and a pumpkin that you can decorate with icing, sanding sugar, and sprinkles. :Looks in box for vampire:
Available at Target for $9.99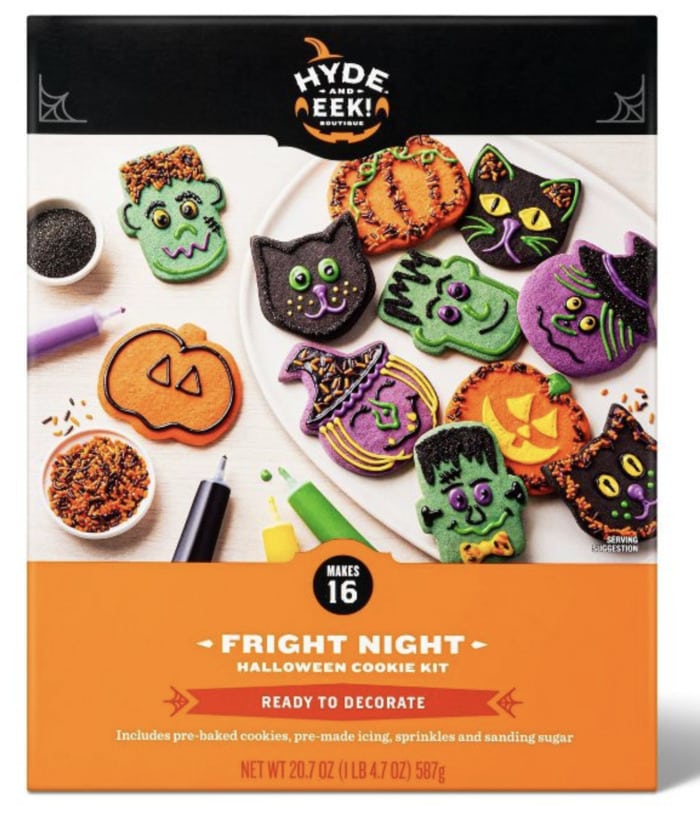 2. The Walking Dyed Tie Dye Sugar Cookie Kit from the Hyde & EEK! Boutique
This Target cookie baking kit lets you bake up orange, purple, and green monster cookies with edible eyeballs. Or, mix the colors together to create a tie-dye effect and summon a guy who won't stop talking about Phish. Your choice.
Available at Target for $3.99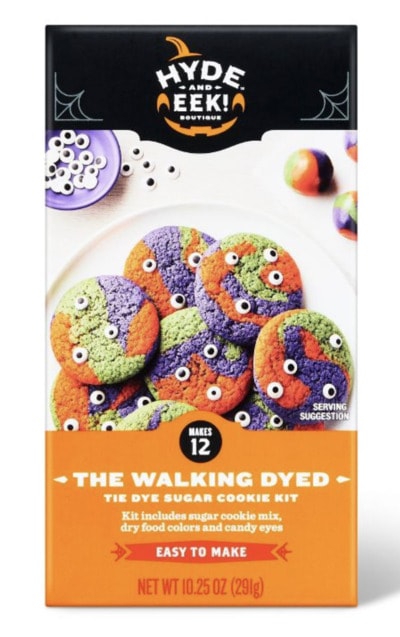 3. Gummy Brains
Mmmm. Brains. No, really, have you tried these? They're strawberry flavored.
Available at Target for $3.99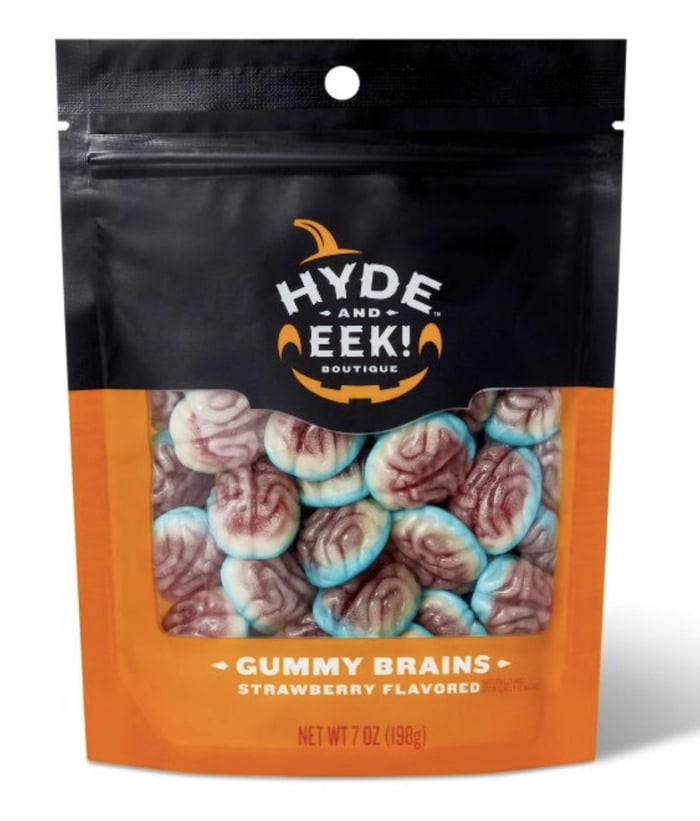 4. Ghoulish Goodies Sugar Cookie Decorating Kit
This kit includes pre-baked bat, cat, pumpkin, and ghost cookies for you to ice and decorate. You say ghoulish, we say adorable. Isn't that right, Cthulhu?
Available at Target for $7.99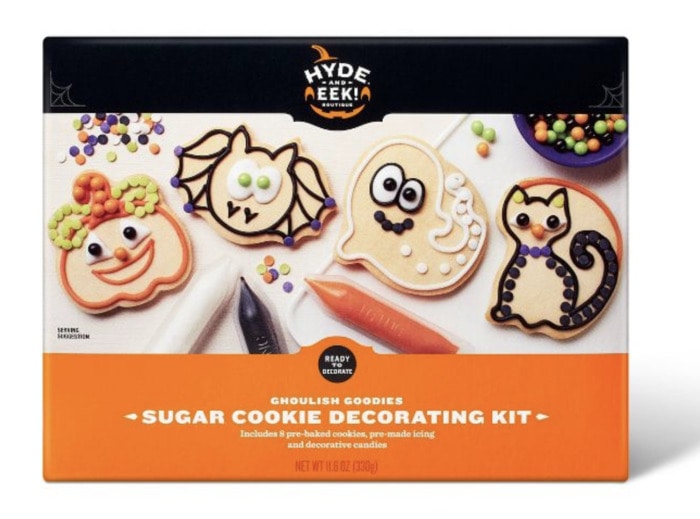 5. Spooky Graveyard Chocolate Cookie Kit
Decorate this haunted graveyard with chocolate gravestones for Mr. Bones. Which is a weird name for someone who was presumably alive at one point.
Available at Target for $9.99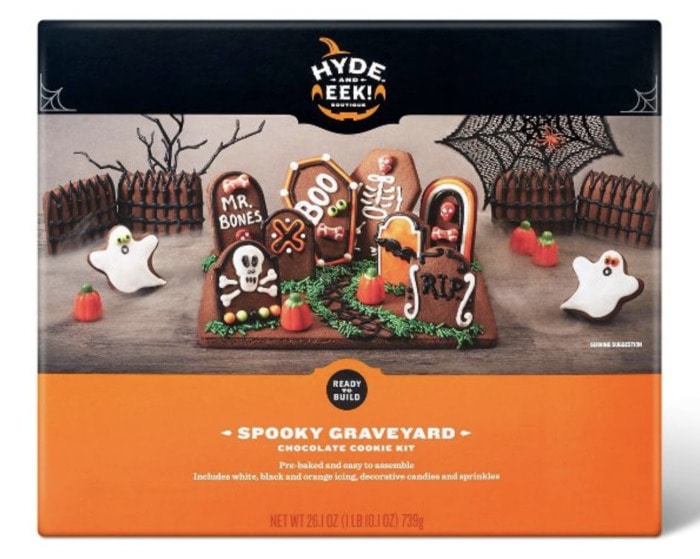 6. Halloween Witches Brew Green Cauldron Drink
Real witches have ways to make their cauldron glow green, but in a pinch this lime-flavored edible slime punch will do. Also, it tastes much better than eye of Newt, but don't tell Beth we said that.
Available at Target for $7.99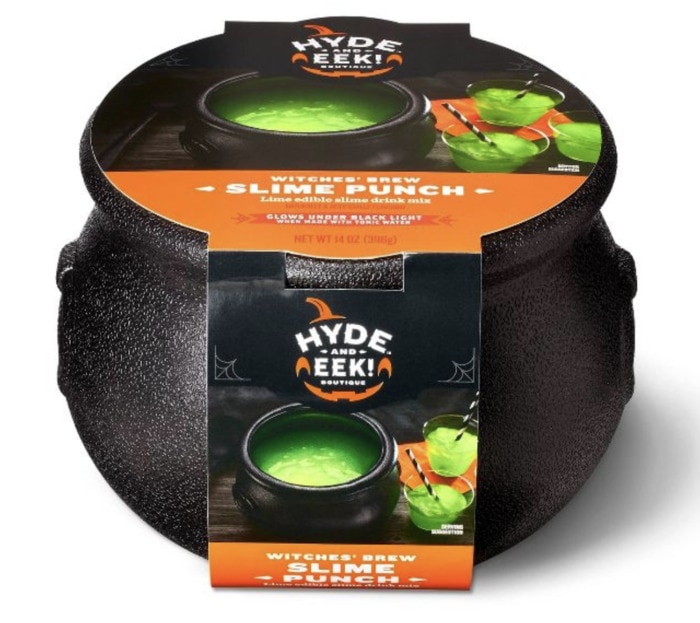 7 Skeleton Bone Sprinkles
Bones. The perfect meeting snack. The candy also works great mixed into our Whitewalker ice cream.
Available at Target for $3.99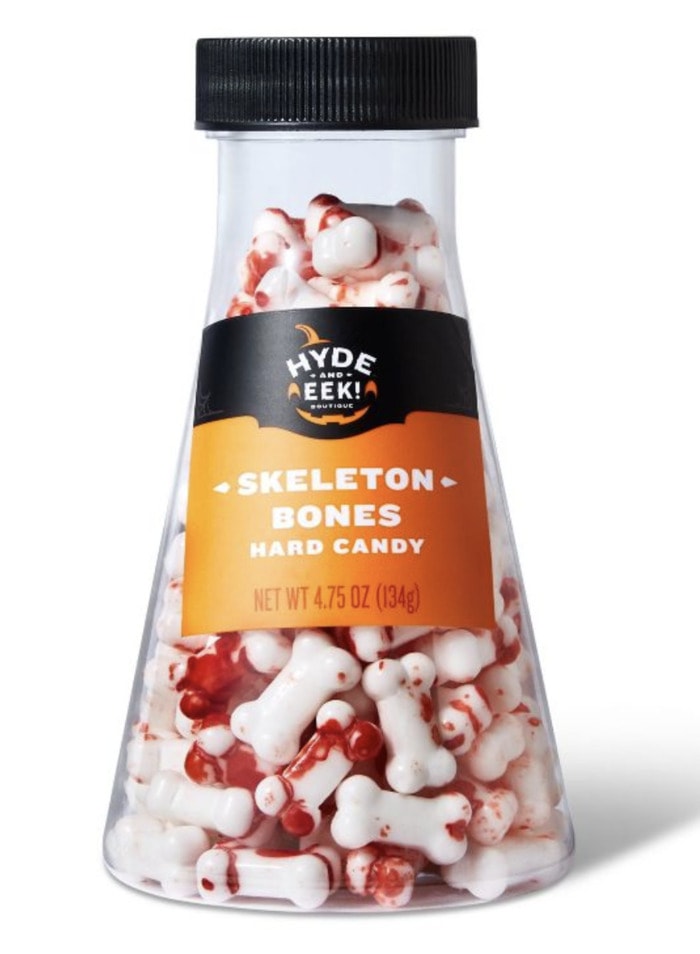 8. Brain Hot Cocoa Bomb
We see you your pumpkin spice latte bombs and raise you brain-shaped ones.
Available at Target for $4.99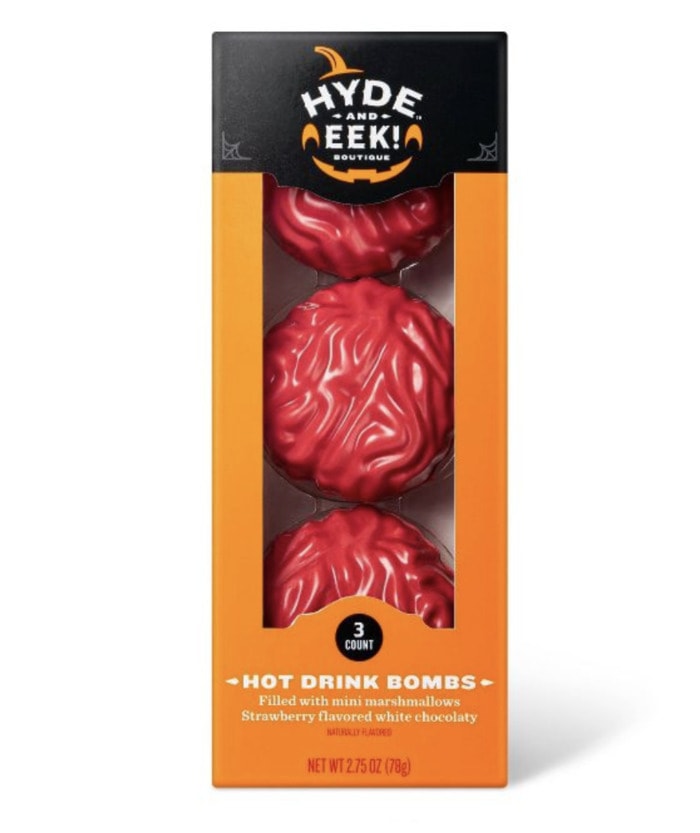 9. White Chocolate Pumpkin Hot Chocolate Bomb
If you can put down your PSL for two minutes, you can enjoy this hot chocolate bomb. You can pick it back up now. It's leaving a ring on our coffee table.
Available at Target for $4.99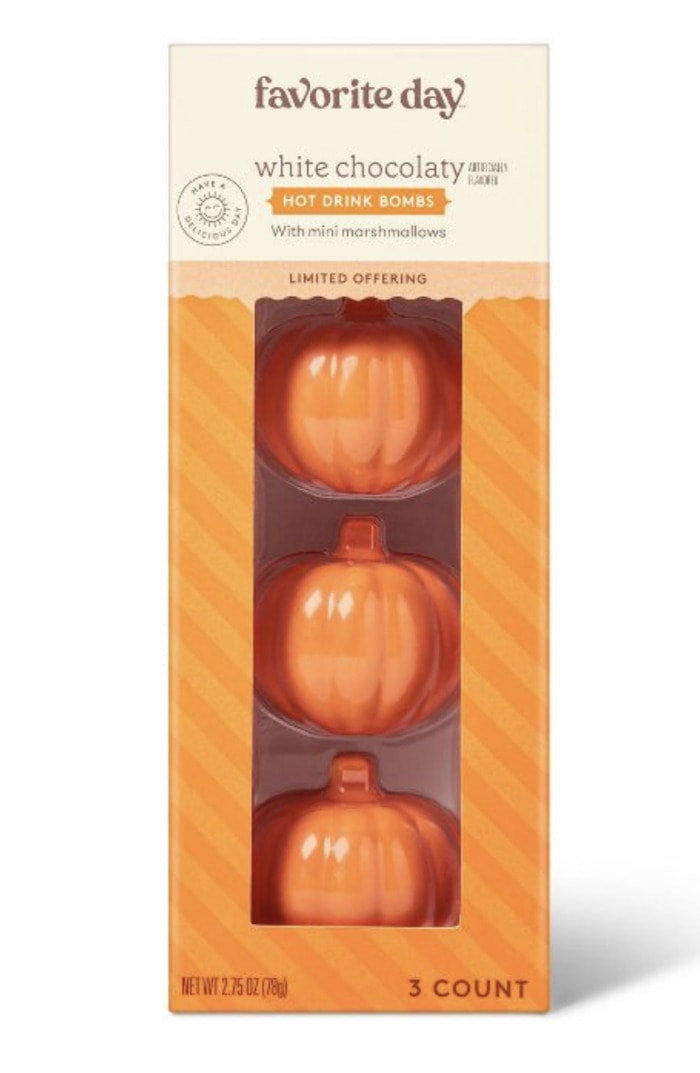 10. Little Monsters Cookie Dough Bites Kit
Admittedly, when we saw these, we first thought they were olives with sprinkles. We still think that. But that's just because we're stubborn.
Available at Target for $5.50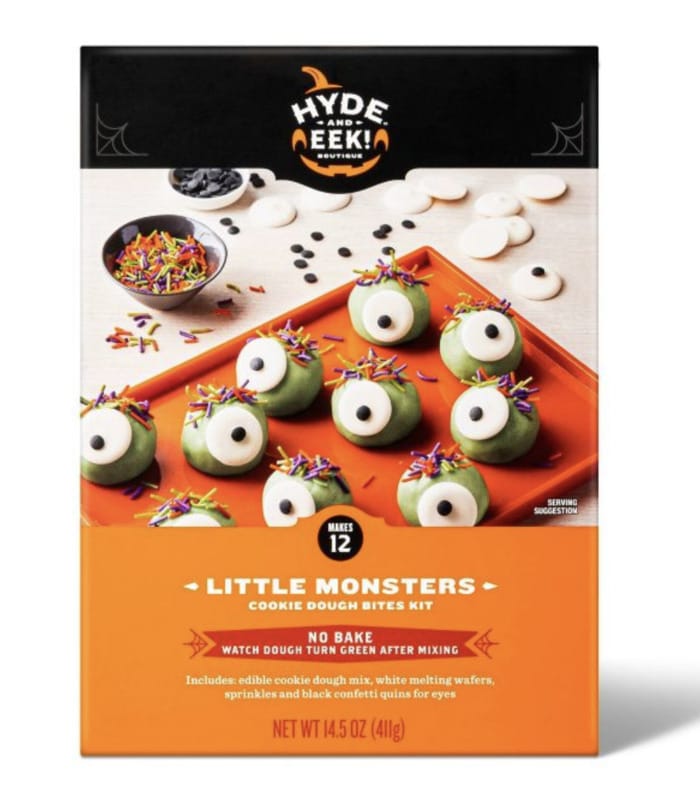 11. Mummy Brownie Kit
Hopefully not made from real mummies. Haunted icing never tastes right.
Available at Target for $5.50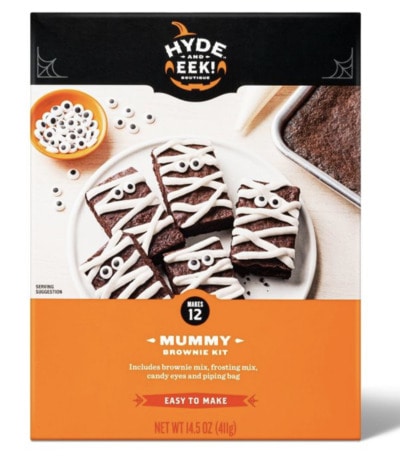 12. Midnight Sprinkle Collection
Six types of sprinkles because no one ever said they had enough sprinkles. More. No, more. MOAR!
Available at Target for $4.99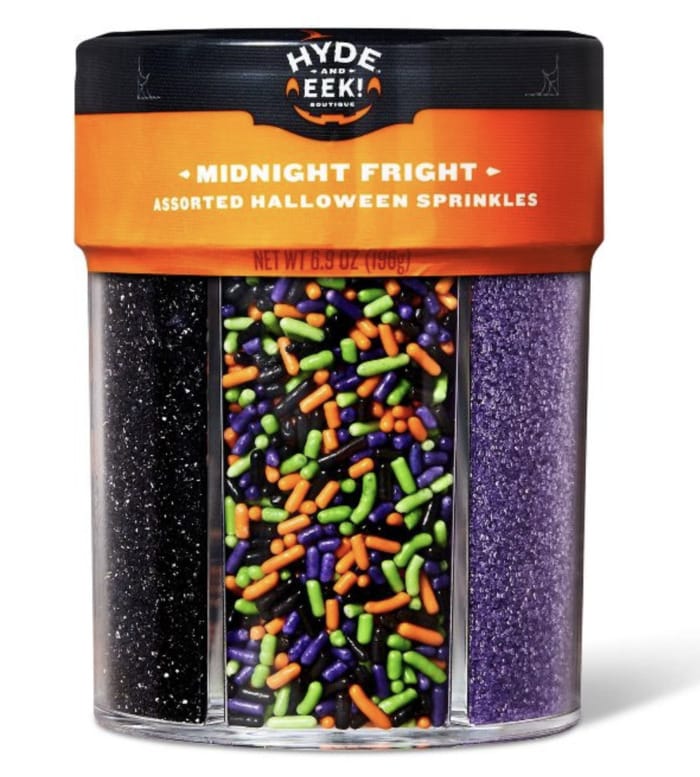 13. Toil and Trouble Sprinkles
We thought these colors were orange and black. Time to go back to preschool!
Available at Target for $1.99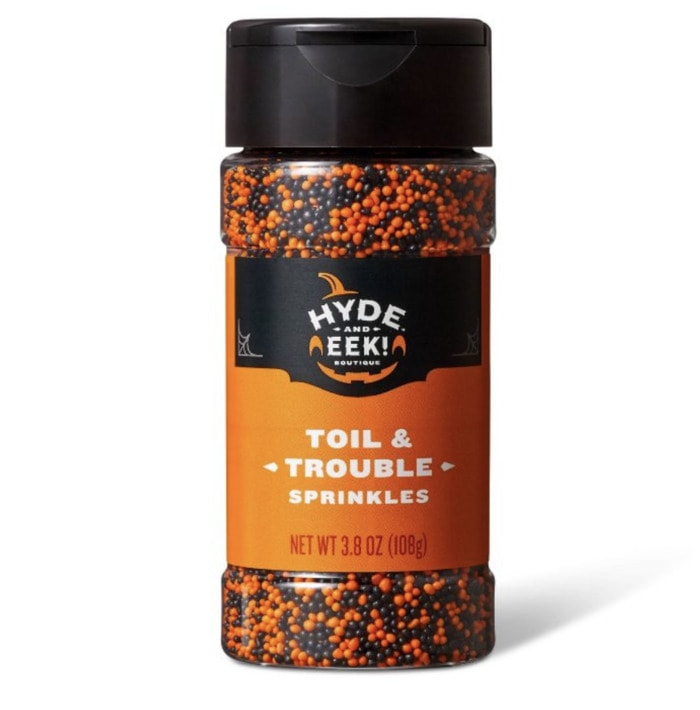 14. Twisted Tavern Haunted House Cookie Kit
Build and decorate this haunted house using chocolate cookies. The scariest part? They're always out of your favorite fall beer.
Available at Target for $5.99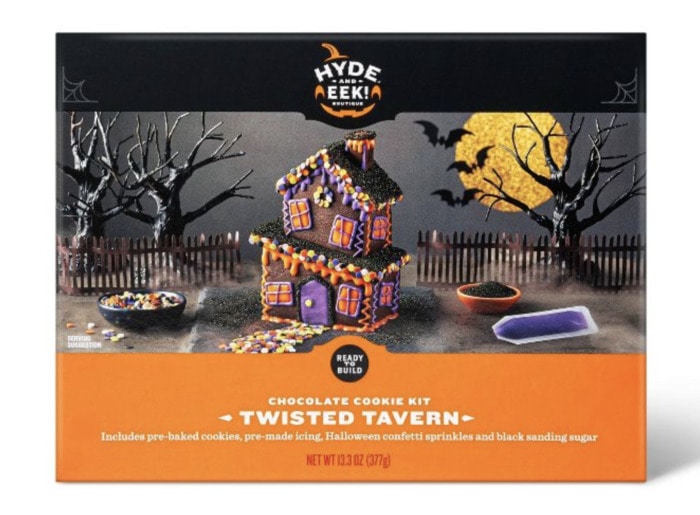 15. Skull Sprinkle Tub
For the ghost with the most. Or the ghost who won't stop opening the fridge at 3am. Omg go to bed.
Available at Target for $3.99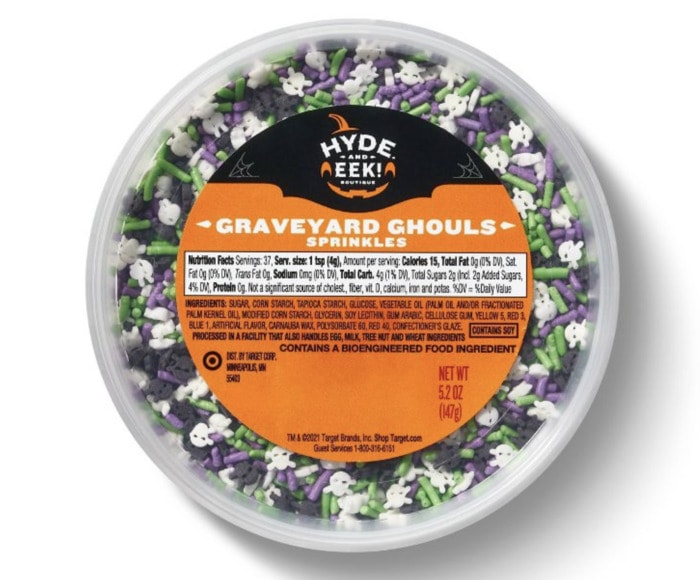 16. Moonlight Orange Cottage Cookie Kit
Good thing a hungry witch doesn't live inside here. :Eats siding: Oooooh, hello! Who are you?
AAvailable at Target for $3.99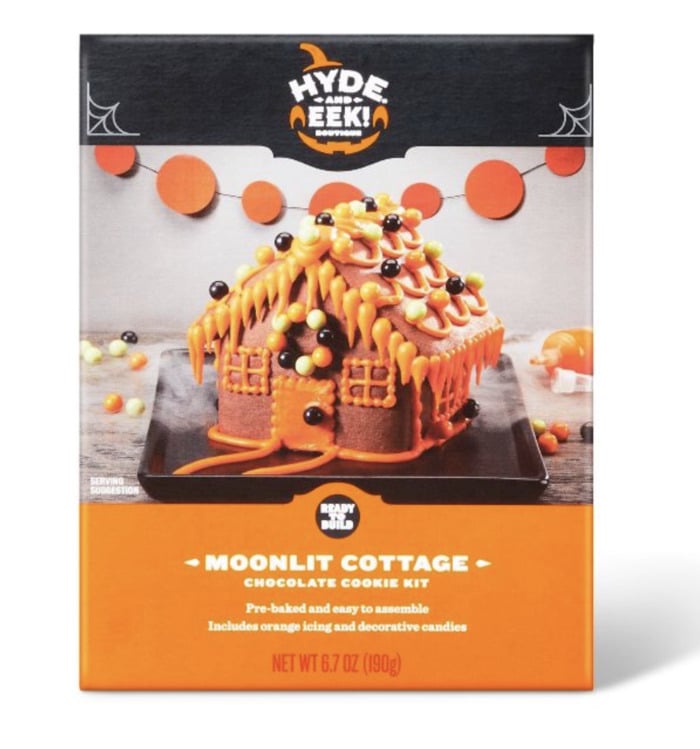 17. Halloween Village Cookie Kit
This haunted town cookie kit includes three characters you can play as. Until they break and you have to eat them. Oh, darn.
Available at Target for $12.99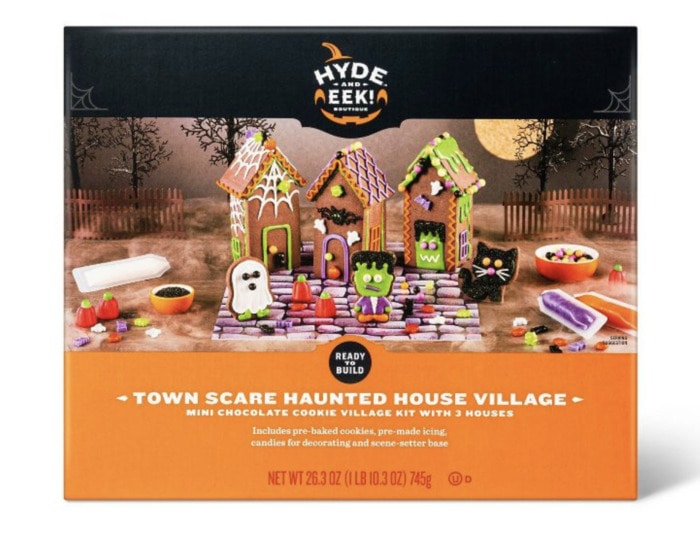 18. Pre-Built Halloween House
Bad with icing glue? It's cool, we want to eat it all too. Get this pre-built shack, er, house, and simply decorate it instead.
Available at Target for $14.99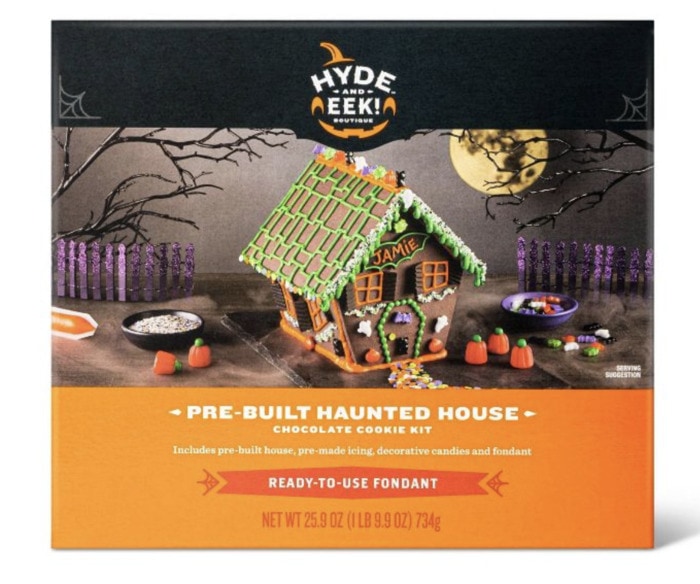 19. Dracula's Castle Cookie Kit
This spooky purple mansion is our favorite cookie kit, but it has received mostly bad reviews. So use it for inspiration, instead! Your landlord won't mind.
Available at Target for $14.99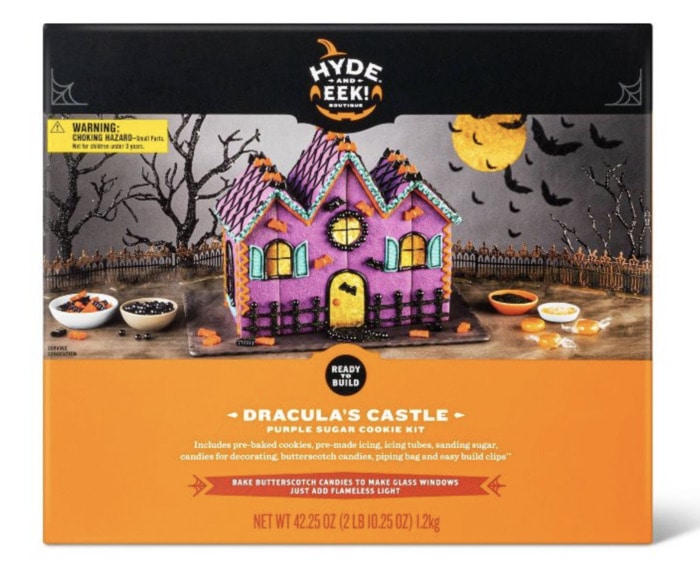 20. Vampire Hot Chocolate Bombs
Pop these red velvet cocoa bombs in some hot water or milk while you're making one of the kits above. Or garlic as long as we don't have to eat them.
Available at Target for $9.99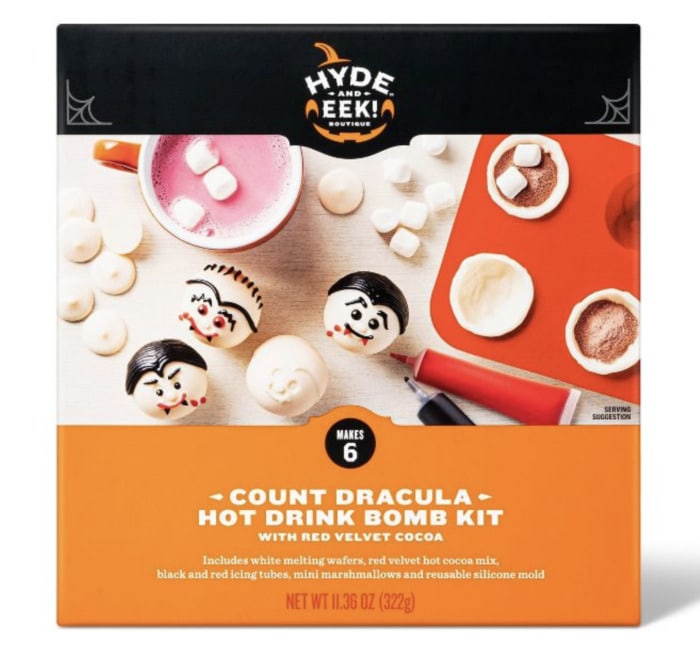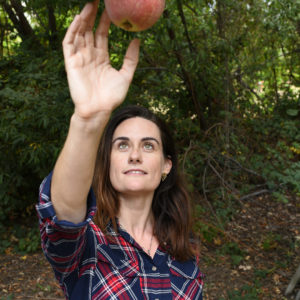 Latest posts by Rebecca Swanner
(see all)