Nothing says Happy Holidays like twinkling lights, wrapped presents, and chomping off a gingerbread man's head at breakfast. That last bit is easier than ever with the new holiday mini waffle maker from Dash.
Dash just released three new mini waffle maker patterns just in time for Christmas. The new patterns include gingerbread man, a Christmas tree, and a snowflake. We think it's impossible to be in a bad mood at breakfast with these edible delights. Or, really, any edible delights for that matter.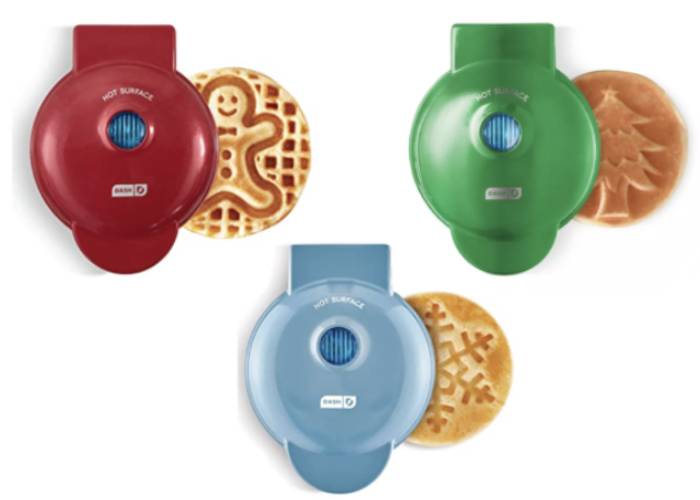 Waffle maker company Dash has dabbled in other seasonal features, like this perfect pumpkin waffle maker and this spooky skull waffle maker, but we think this triple threat featuring a winter wonderland celebration may be their best work yet.
Because, not only will your waffles look good, but the mini waffle maker will look great on your counter! Coming in green, red, and blue, these scream, "I'm more into Christmas than Buddy the Elf and I know how to cook." Combing waffle mix and water counts, ok?
Where Can I Get the Dash Holiday Mini Waffle Makers?
If you don't want to wait for Santa to bring these down your chimney Christmas Eve, you can get the two-pack waffle maker combo that includes a gingerbread man and the snowflake pattern on Amazon.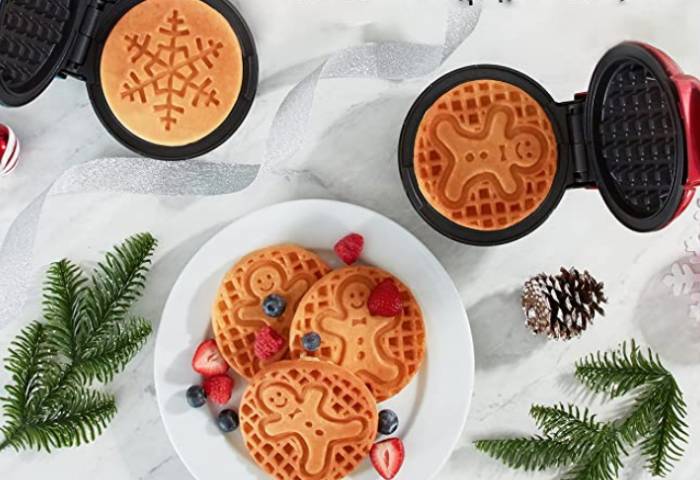 Or snag this Christmas tree pattern from Target.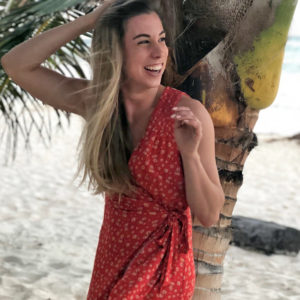 Latest posts by Hannah Rex
(see all)