We might not be quite ready for Halloween, but we are almost ready for everything that's fall-themed and pumpkin-shaped. Like Pumpkin Spice Lattes this darling mini pumpkin waffle maker. Also we were lying about the Halloween thing.
Dash makes countertop kitchen appliances like rapid egg cookers and air fryers, and they also have a line of mini waffle makers. Including this mini pumpkin waffle maker that makes waffles that look like pancakes but are actually waffles. We'll give you a minute to take that in.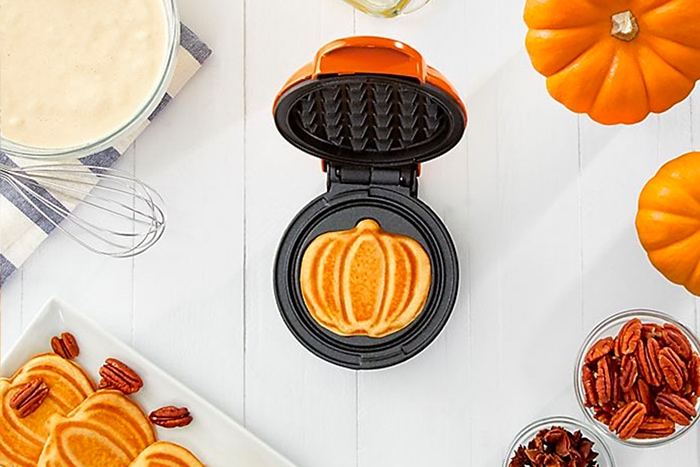 This leads us to ask, are these breakfast items the same thing? Should they compete in a duel to see who comes out on top? No and we really need to stop watching Highlander every night. (Technically, waffle batter has a bit more fat and sugar. That's why waffles are crispy and a little caramelized when they come out of the griddle.)
The pumpkin waffles that the Dash waffle maker creates don't have the trademark crisscross waffle pattern. Instead, they look like an actual pumpkin, complete with a stem, ribs, and if you make them with pumpkin-spiced batter, that classic orange color.
The waffle maker supposedly doesn't just make waffles. It also makes hash browns, paninis, and "other on the go breakfast, lunch, or snacks." Pumpkin-shaped ramen, here we come!
If you want something a little less on the fall nose, get the mini skull waffle maker or the heart-shaped one.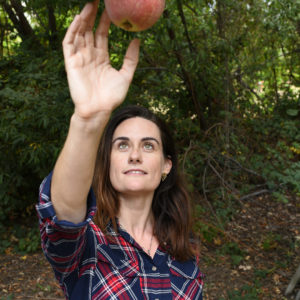 Latest posts by Rebecca Swanner
(see all)