So, we've been spending some time on Zillow. It's a bad idea, right? Anyway, we've come to the conclusion that there's only one type of house we can afford. These gingerbread house ideas are giving us serious FOMO. Or…aspiration? Sure, let's put it that way.
Luckily, gingerbread houses can give you all the joy of being able to decorate your own home with a price tag that's a bit more reasonable. From brick mansions to tiny cottage masterpieces, these creations will inspire you to create your own work of art. And hey, no arguing over paint colors.
If you need us, we'll be eating royal icing and crying over interest rates.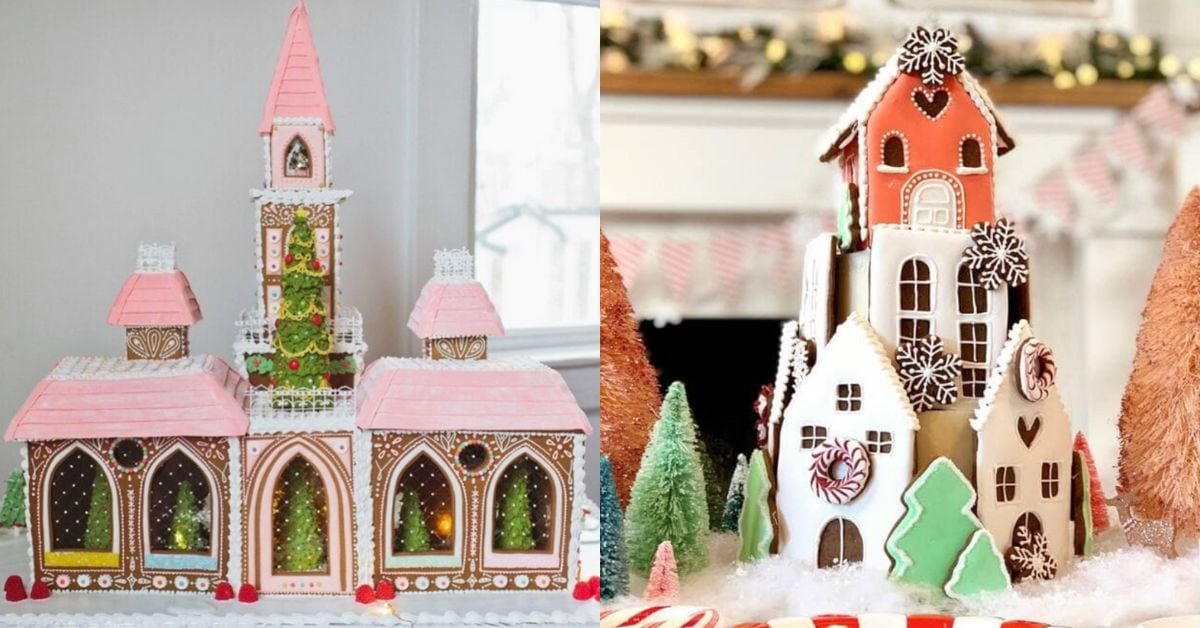 25 Gingerbread House Ideas That You'll Want to Move Into
1. Flat Gingerbread House
Who says that a house has to be three-dimensional? If Christmas movies get to write two-dimensional characters (cough Love Actually cough), why can't your gingerbread house be 2D, too?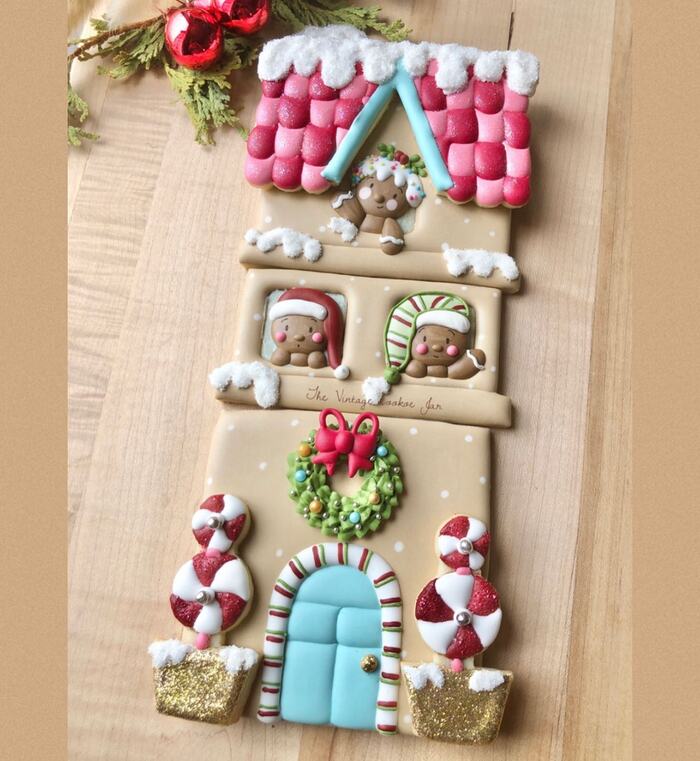 2. Brick Gingerbread House Idea
"She's a brick house," we sing while we recreate this gingerbread house. That's not what that song means?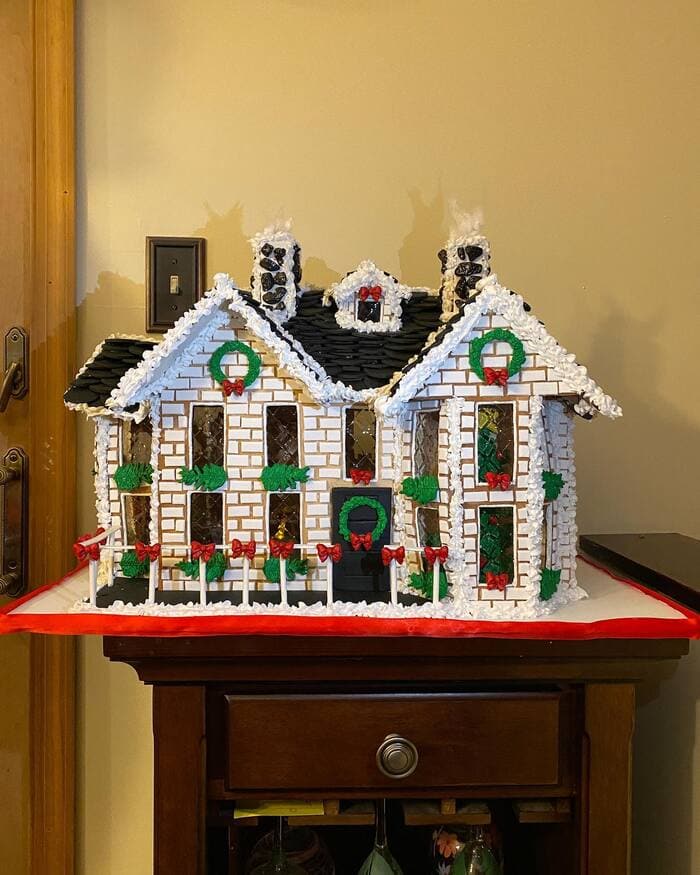 3. Haunted Gingerbread House
Do you believe pumpkin spice is superior to peppermint mocha? You're incorrect, but you'll probably love this spooky gingerbread house that mixes Halloween and Christmas together. Don't even get us started on Reese's vs. candy canes.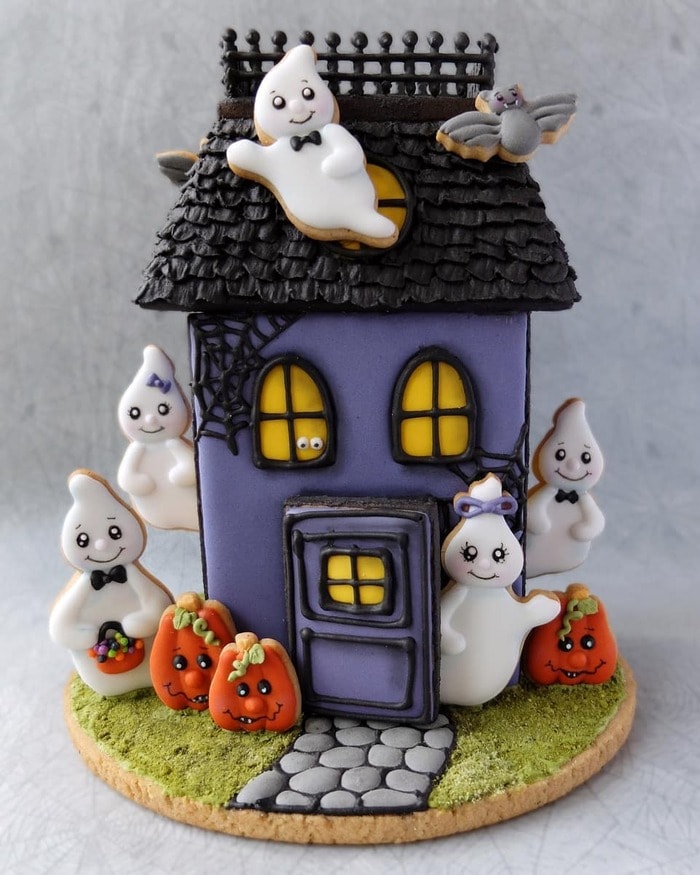 4. Pastel Gingerbread Cottage
Pastels? For winter? How actually groundbreaking. For real, though, a pastel gingerbread chalet does indeed break ground. Or maybe not because you don't actually put a gingerbread house in the ground. You know what, we're overthinking this.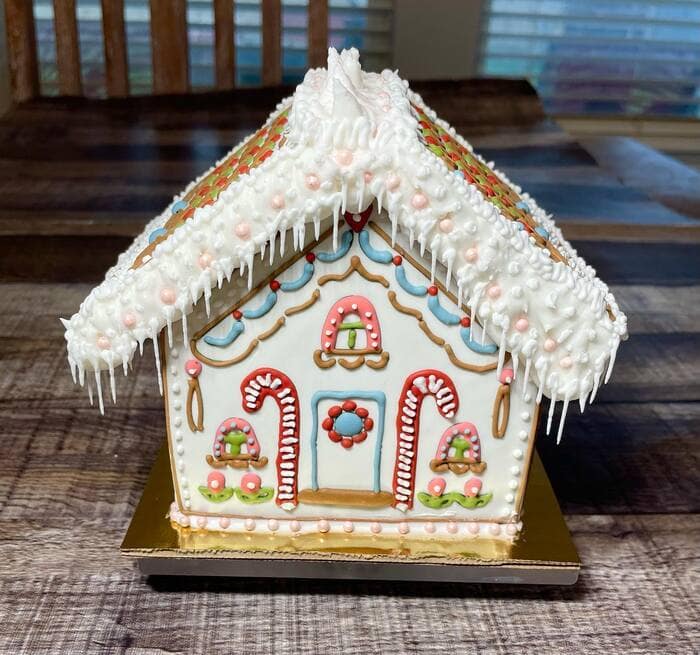 5. Gingerbread House Cookies
Who says a gingerbread house can't be a character? We're totally not saying this because it's easier to decorate a cookie-shaped house than a house-shaped house. :nervous sweating: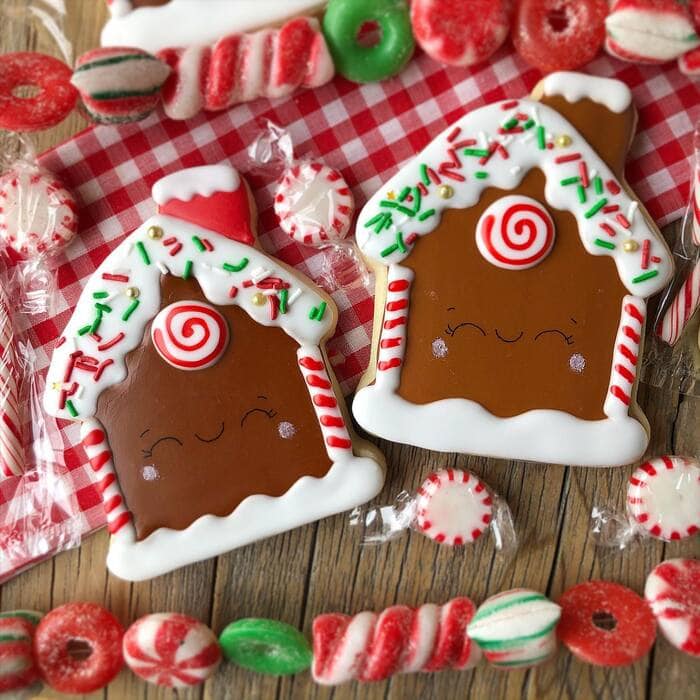 6. Barbie's Dream Gingerbread House
If you came away from the Barbie movie saying, "There wasn't enough pink," boy, have we found the gingerbread house for you. Forget Barbie's Dream House. This is Barbie's Mega Mansion. Venture Capitalist Barbie for the win.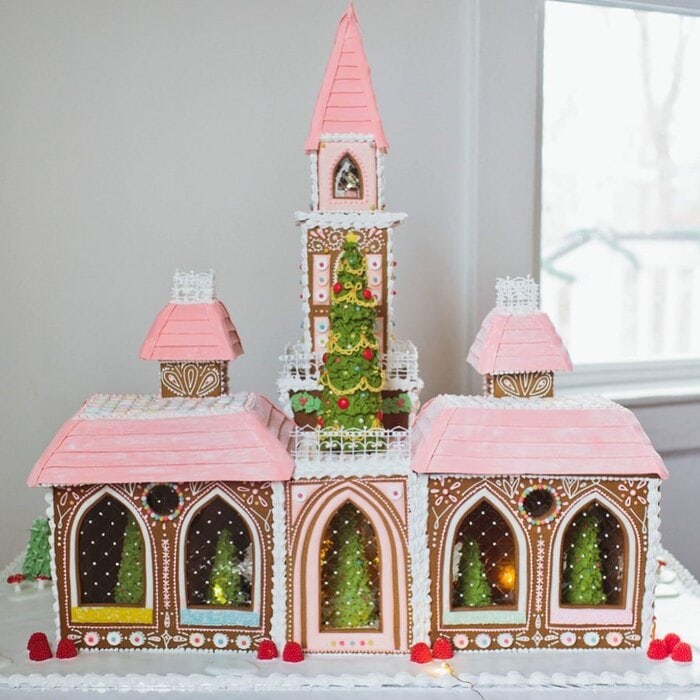 7. Gingerbread House Stack
Instead of one house, how about a whole hill of them? Multiple properties? This is what happens when you forgo the avocado toast.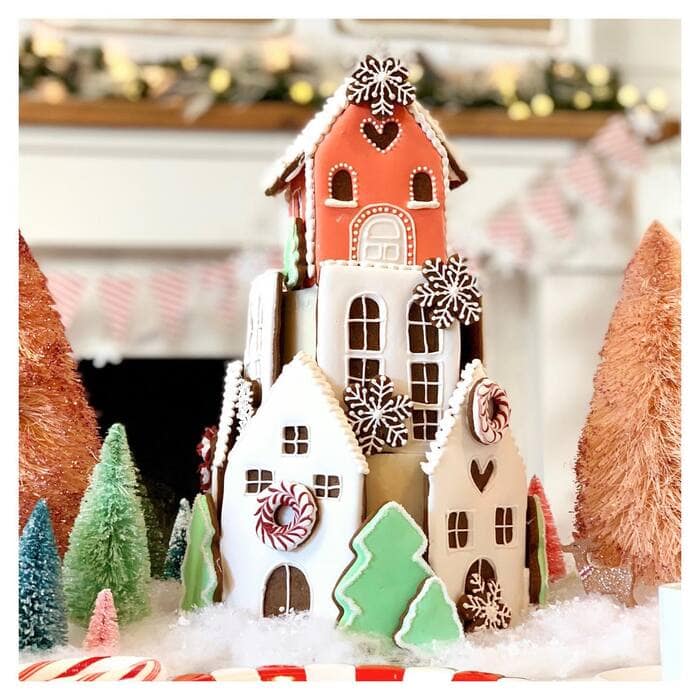 8. Mini Gingerbread Houses
Who said gingerbread houses have to be the star of the show? Most gingerbread houses are like the Big Dipper, but these houses are perfectly content to be the little one. See, Professor, we did learn something from your astronomy class.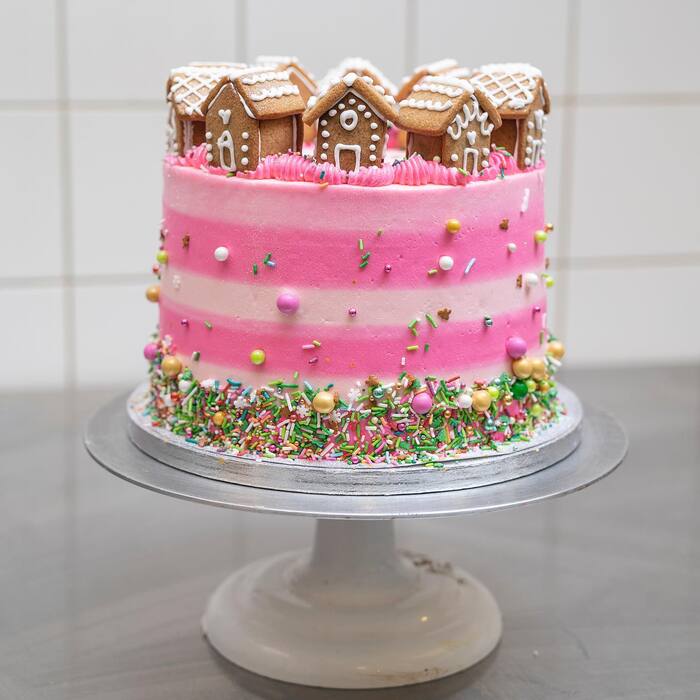 9. Gingerbread Greenhouse
If you're the type of person who gets super frustrated and smashes things when building a gingerbread house, this one's not for you. But if you're the type who can think of quite a few things to grow in this gingerbread greenhouse, here's your masterpiece.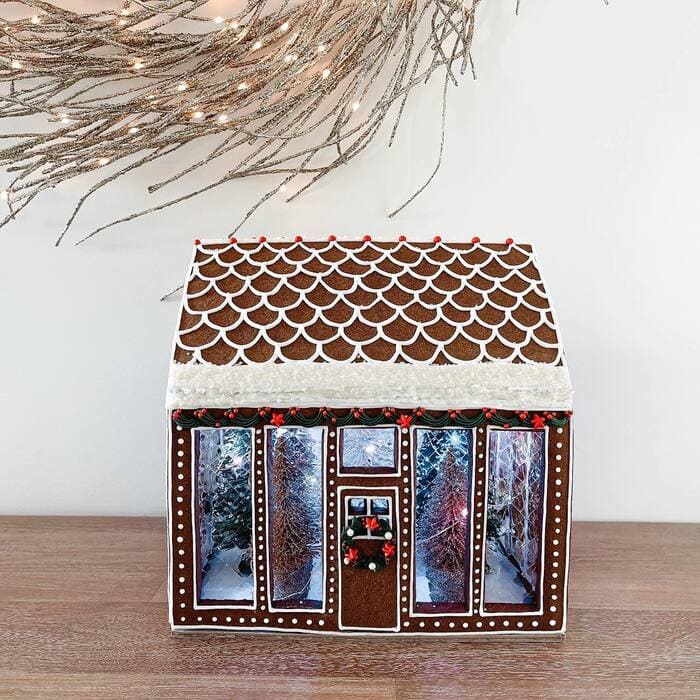 10. Interactive Gingerbread House
Make your gingerbread more interactive by creating an indoor scene that you can see through openable windows and doors. It's like LEGO, but for food.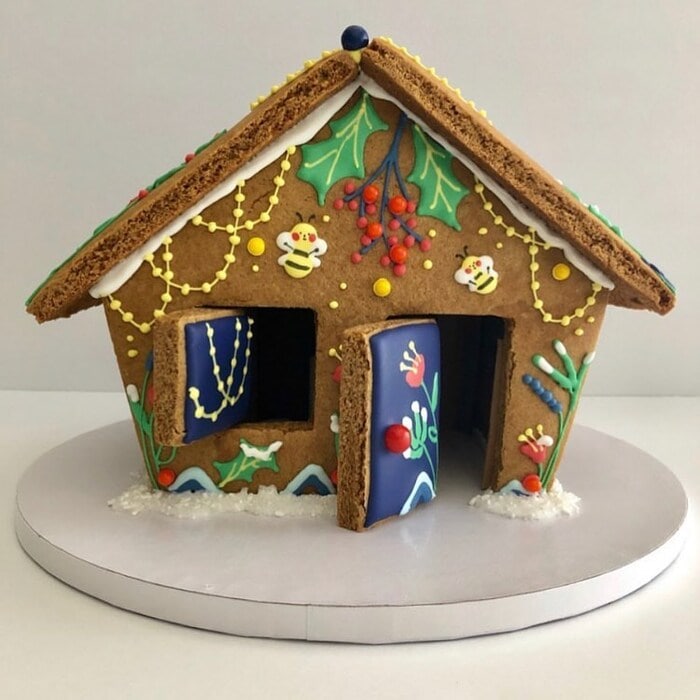 11. Lit Up Gingerbread
We're not exactly sure how this masterpiece was constructed, but we're just hoping we're not seeing things again and that there really is light in there.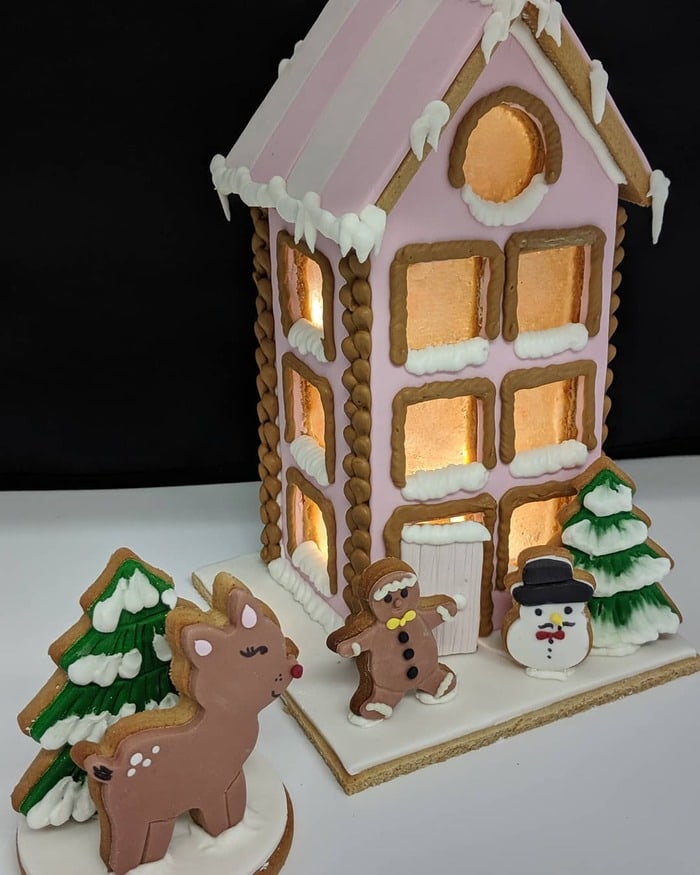 12. Gingerbread Village
Instead of one house, why not make a whole town? You can even add features like movie theaters or markets. It'll be like an entire walkable neighborhood. Finally, a reason for your mouse to stick around.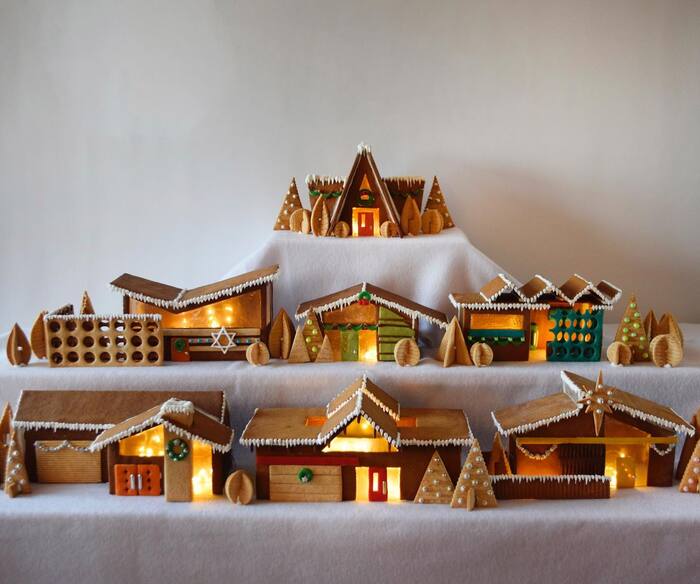 13. Modern Gingerbread House
If you can't wear white after Labor Day, you also can't put it on a gingerbread house. Instead, go for a sleek gray, which is oh-so-modern. Twenty bucks says that if you opened this house up, you'd find that it's open-concept.
14. Pop Art Gingerbread House
Who among us doesn't want to live in a cartoon? Arguably, the answer is Wile E. Coyote, who honestly is probably exhausted by cartoon hijinks at this point.
15. Pumpkin Patch Gingerbread
Do you, too, reject the fact that the Christmas season, for some reason, now seems to start in August? Rage against the machine (Big Santa) by building your own gingerbread pumpkin patch, you autumn rebel you.
16. Mid-Century Modern Gingerbread House
If Palm Springs is calling your name, you'll also probably love this mid-century modern gingerbread house design. Could someone point us in the direction of Leo DiCaprio's house? We only have one year until we're too old for him.
17. Blue Christmas
How could you have a blue Christmas with a gingerbread house like this sprucing things up? That's rhetorical. We get it, it's tough out there.
18. Gold Accent Gingerbread House
Got the Midas touch? Try tapping around your gingerbread house to add some golden accents. But, please, don't pet the dog again.
19. Minimalist Gingerbread House
Do as Marie Kondo says and get rid of the clutter for a minimalist take on gingerbread decor. Just keep her away from our real house because we have sixteen throw blankets and they all spark joy.
20. Snow-Capped Gingerbread
Dreaming of a white Christmas? If you live in LA, you may have to keep dreaming. But hey, at least your gingerbread house can experience seasons while the rest of us sweat through the holidays.
21. Folklore Gingerbread Cottage
There's something magical about a vine-covered cottage. It's giving "witch who is studying herbology at an old university." It's oddly specific, and yet, can you tell us it's not true?
22. Pretty in Pink
This gingerbread girl is truly living her best life. Just don't let Ken turn it into a Mojo Dojo Casa House.
23. Valentine's Gingerbread House
Say "Be mine" to your Valentine this December. It'll confuse the heck out of them, but it'll make for one seriously unique gingerbread house.
24. Sparkly Gingerbread House Idea
A little glitter never hurt anyone. Unless you're the type of person who puts glitter in their wedding invitations. Our cat almost had a heart attack, Irene.
25. Gingerbread House Idea
Generally, making a scene is frowned upon. Unless you're creating a scene for your gingerbread house. Otherwise, please don't yell at the Starbucks worker.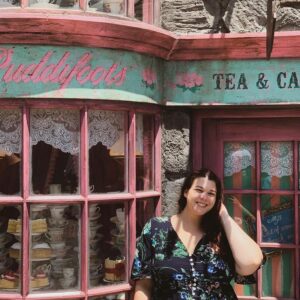 Latest posts by Jacqueline Gualtieri
(see all)