Let's cut to the chase: Thanks to non-controversy Tucker Carlson stirred up, M&Ms paused the spokecandies, and replaced them with Maya Rudolph. And as you might imagine, Twitter fell over itself with all sorts of reactions, including plenty of M&M memes about the whole nonsense.
First, the green M&M lost her white boots. Then, they introduced a new female purple spokescandy, along with a limited-edition bag featuring the three female spokescandies brown, green, and purple.
All we're pretty sure taste exactly the same. Simultaneously, Fox News pundit Tucker Carlson has been on a seemingly nonstop bender about them and how the "woke mob" is out of control and how the new purple candy is "plus-sized."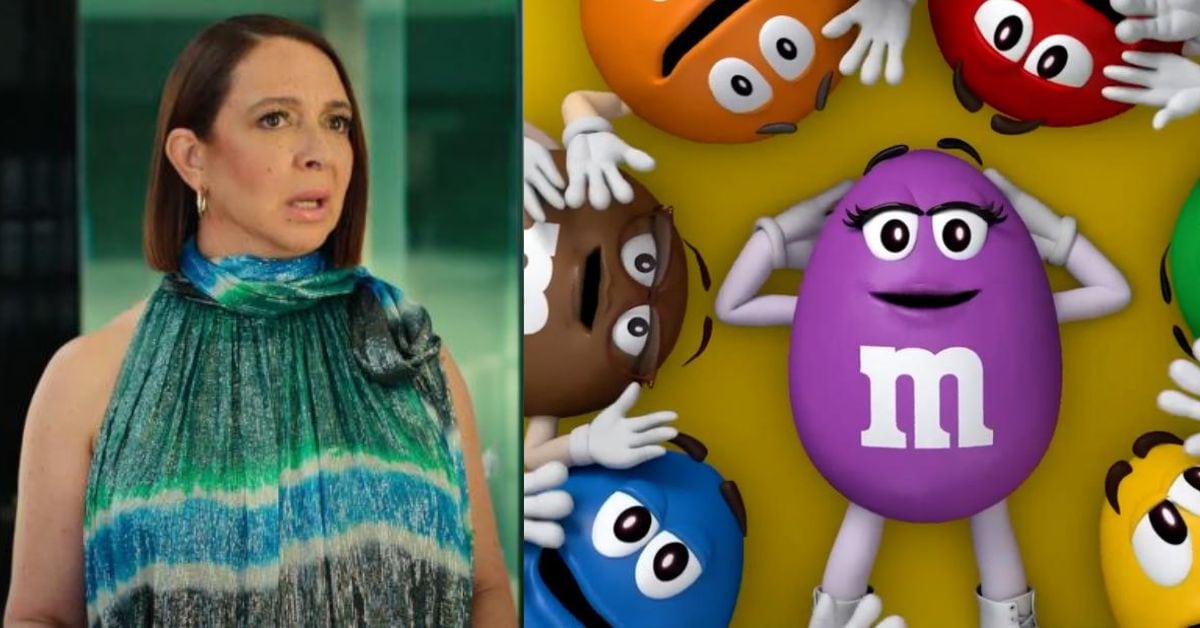 M&Ms decided to pull the "you're grounded" card and let us know that starting today, they will be taking "an indefinite pause from the spokescandies" and replacing them with the incredible comedian and actress Maya Rudolph.
But, do they know she wants to cancel Earth? And, does Carlson know she played VP Kamala Harris on SNL?
Though, there are Super Bowl commercials just around the bend, so perhaps they animated chocolates will return some epic fashion during Rudolph's ad. Or, maybe Carlson should become their new spokesperson for the candy since he's been helping drive sales because of his ranting about their "wokeness."
A message from M&M'S. pic.twitter.com/EMucEBTd9o

— M&M'S (@mmschocolate) January 23, 2023
The Best M&M Memes About the Whole Mess
1. Take us with you, Ben. You're our only hope.

2. Honestly, they're lucky.

3. Is that weird? We think the same thing about clogs.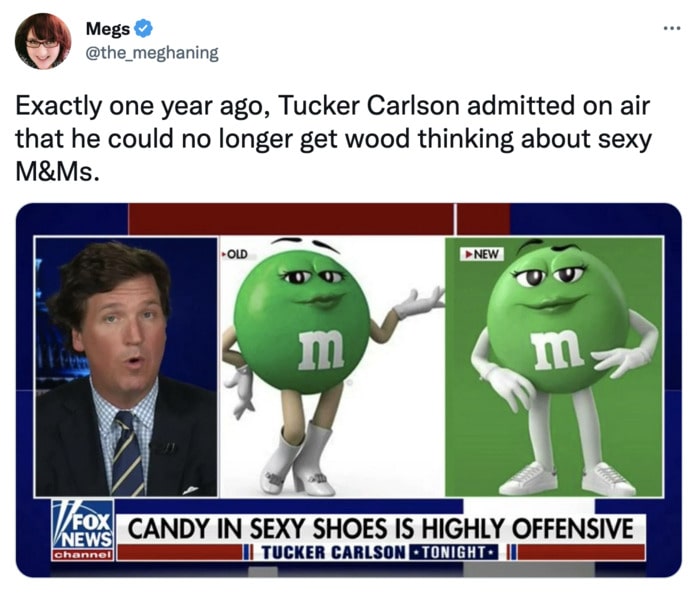 4. We are picking our next pair of shoes very very carefully. Why, yes we will order more Converse.

5. We're gonna need a moment.

6. But maybe not the ones with peanuts anymore. Our allergies really get the best of us.

7. Sounds like heaven.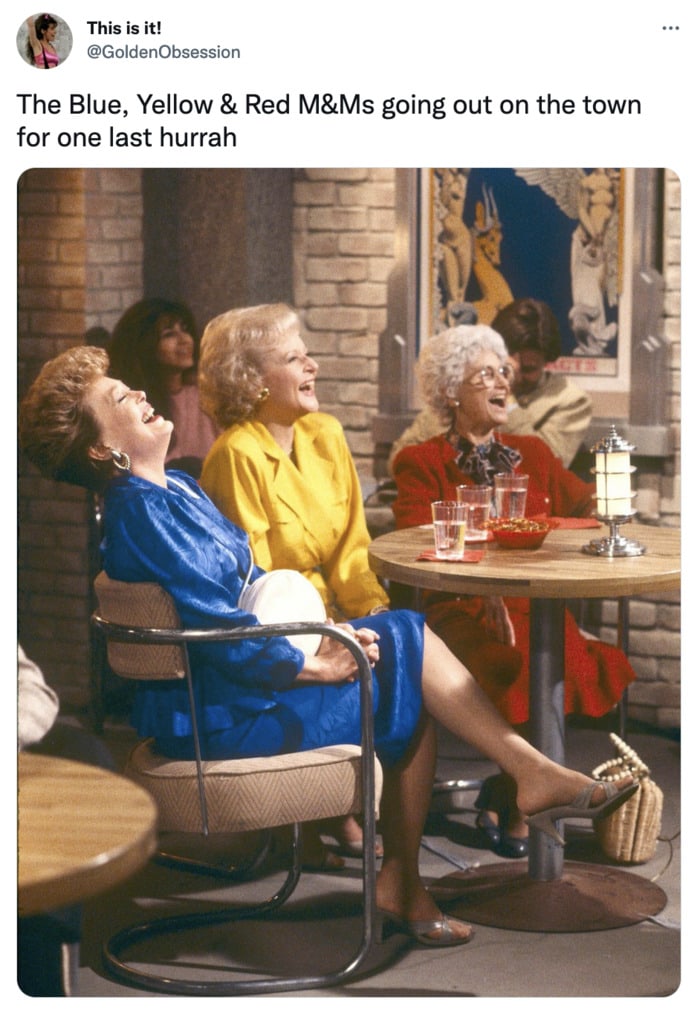 8. Or anyone wearing flats.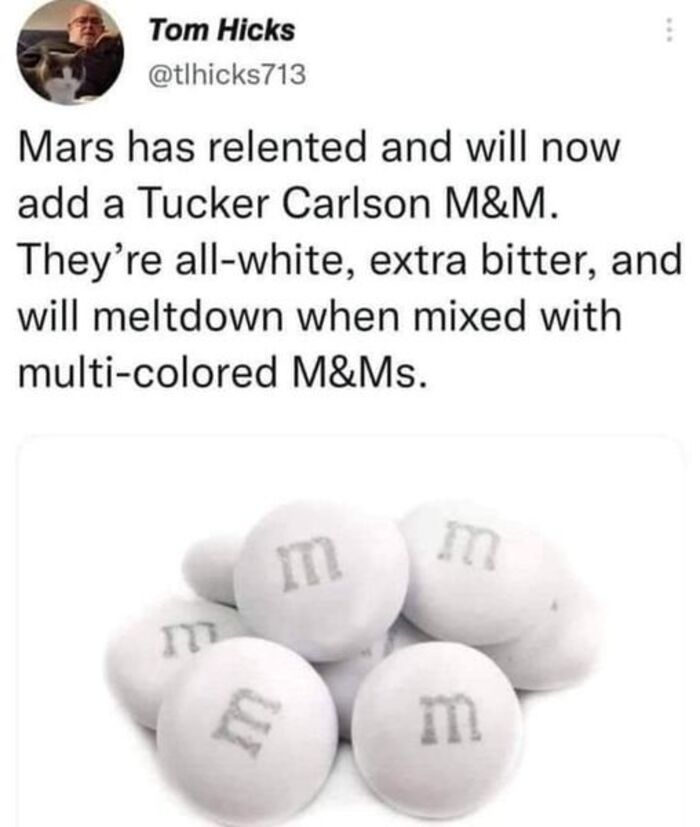 9. Zoom zoom.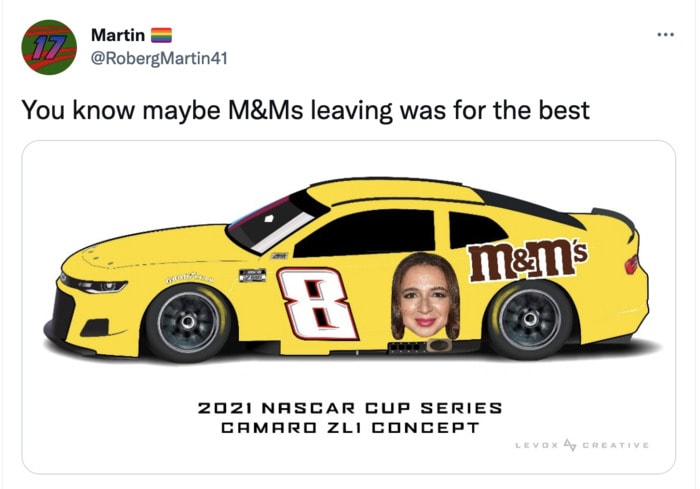 10. Don't count Nerds out yet!

11. We feel like have plans. M&Ms you have plans, right?
I'm hoping Maya Rudolph as Dionne Warwick is what M&Ms has in mind pic.twitter.com/x3Usd8caCk

— luc (@lgendrot) January 23, 2023
12. This is apparently the world Carlson wanted.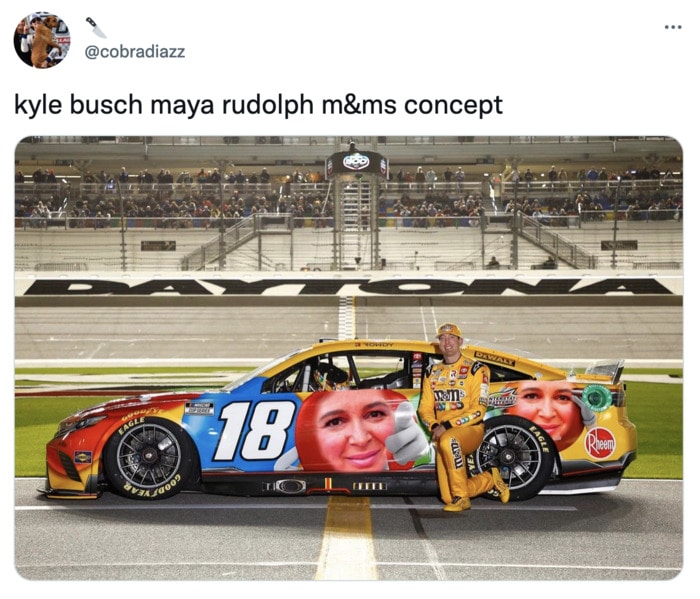 13. :claps loudly:
People at M&M's headquarters after making the Maya Rudolph announcement knowing it would make people even more upset
pic.twitter.com/BY0J8djzHC

— I have so many questions? (@english_shamar) January 23, 2023
14. Everyone, get your popcorn ready.
m&m executive: would you like to be thrown into the middle of the dumbest conservative cultural panic of all time?
maya rudolph: yes, I would.

— m (@kept_simple) January 23, 2023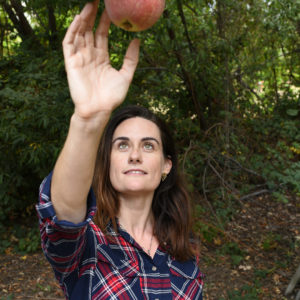 Latest posts by Rebecca Swanner
(see all)