Ahh the season of love. Not only is Valentine's Day a great opportunity to show people how much you care about them, but it's also a great time of year for people who like sweets. For example, Valentine dessert boards are a gorgeous, delicious trend that we can…well, get on board with.
These sugar-packed charcuterie boards are filled with all your favorite V-day snacks. From donuts to chocolates to gummy candies, you'll be on a sugar high before you can say "be mine." To the chocolate-covered strawberries, that is.
Whether you're throwing a Galentine's Day party or serving treats for your S.O., these confections are sure to be a huge hit.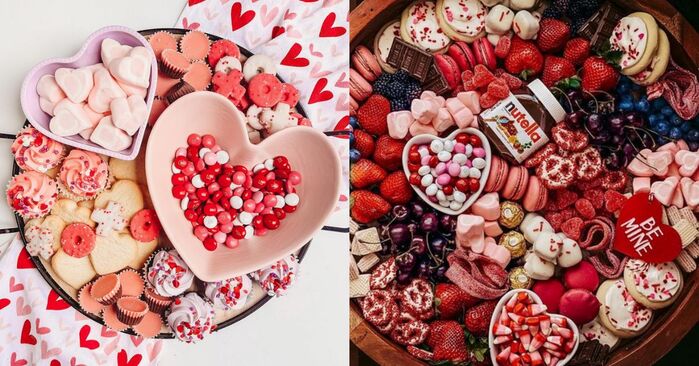 Valentine Dessert Boards We Love More Than Love Itself
1. Mini Heart Dessert Boards
Our love language is being handed one of these single serve candy bowls. And not being asked to share.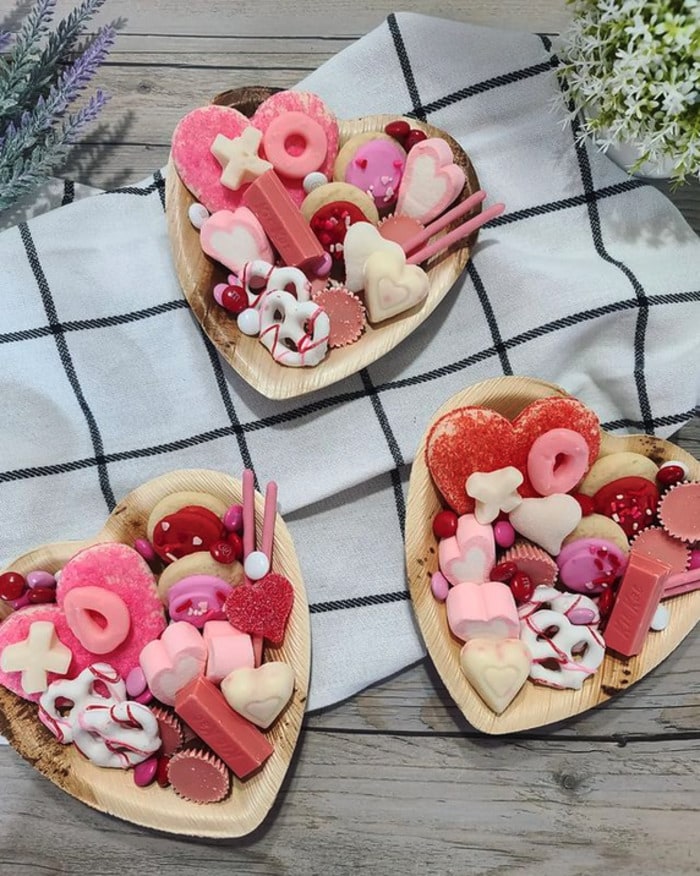 2. Valentine's Day Candy Board
Grab every type of Valentine's Day candy you can find at Target, throw them all together into a cute arrangement, and you've got yourself a Valentine's dessert board. While you're there, you might as well ask Target what else you need. You don't want to waste a trip!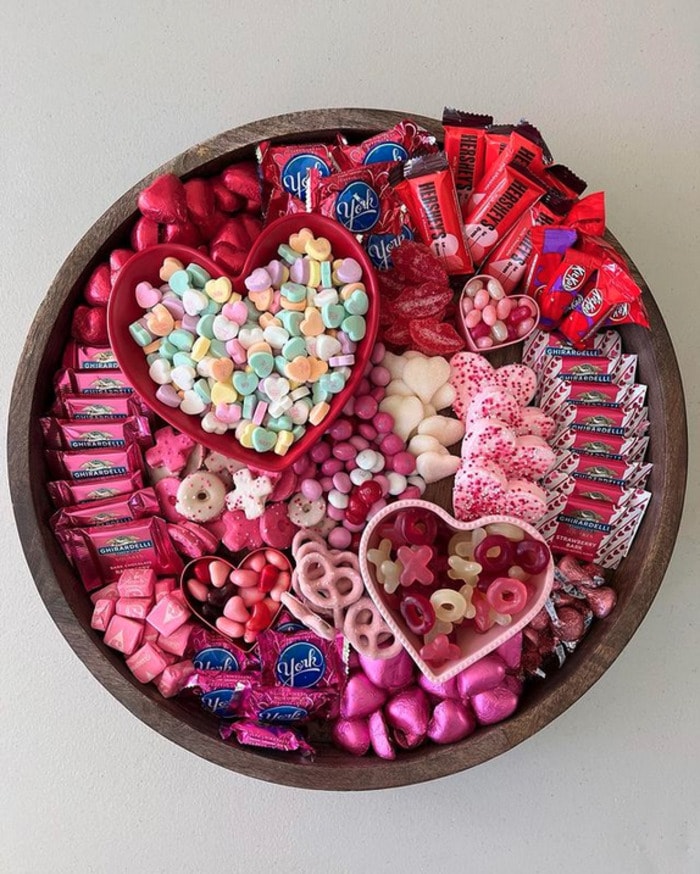 3. Heart Shaped Valentine Dessert Board
We're all about charcuterie, but a shared lollipop might be taking it too far. Our immune systems have been through enough.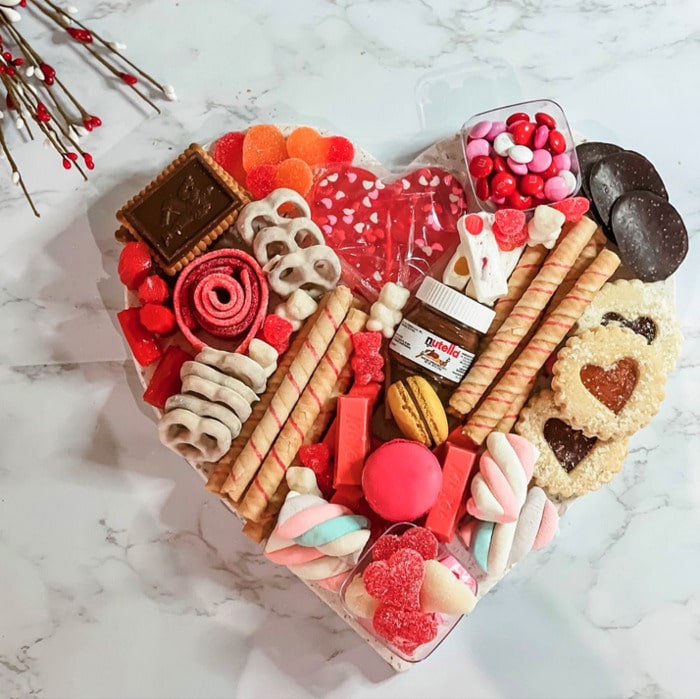 4. Valentine's Treat Dessert Board
Red #5 might be unnatural, but it sure is appealing. It's almost as delicious looking as anything blue raspberry-flavored. Almost.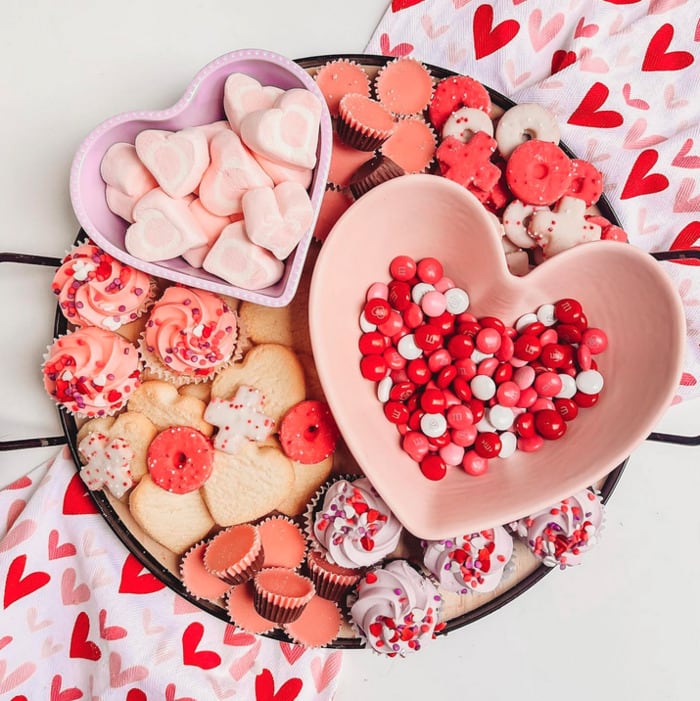 5. Simple Valentine's Dessert Charcuterie
When our doctor said to eat more fruit, we're pretty sure she meant chocolate-covered strawberries.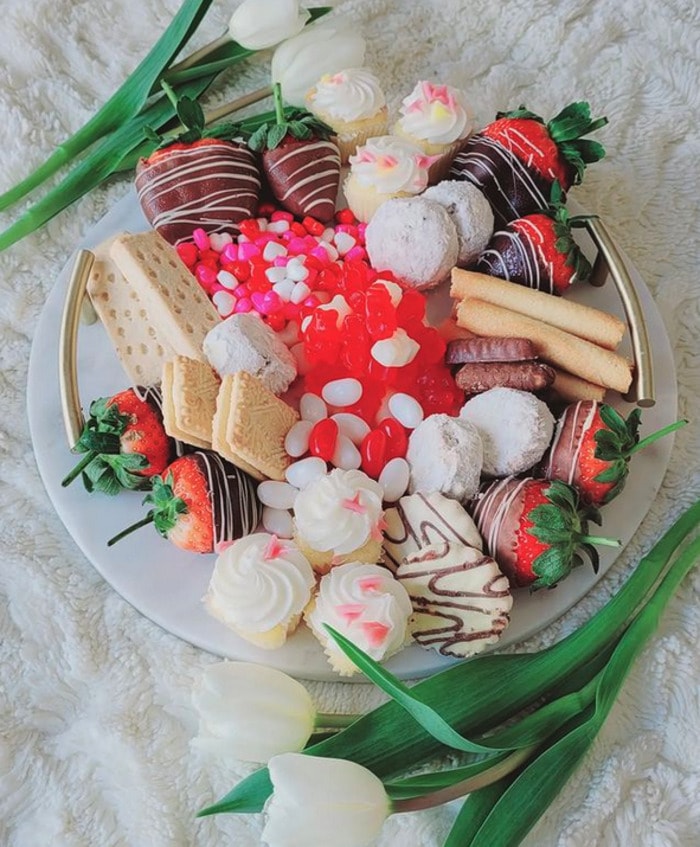 6. Be Mine Sweets Board
If this is the only kiss we get on Valentine's Day, we're absolutely fine with that. More garlic bread for us!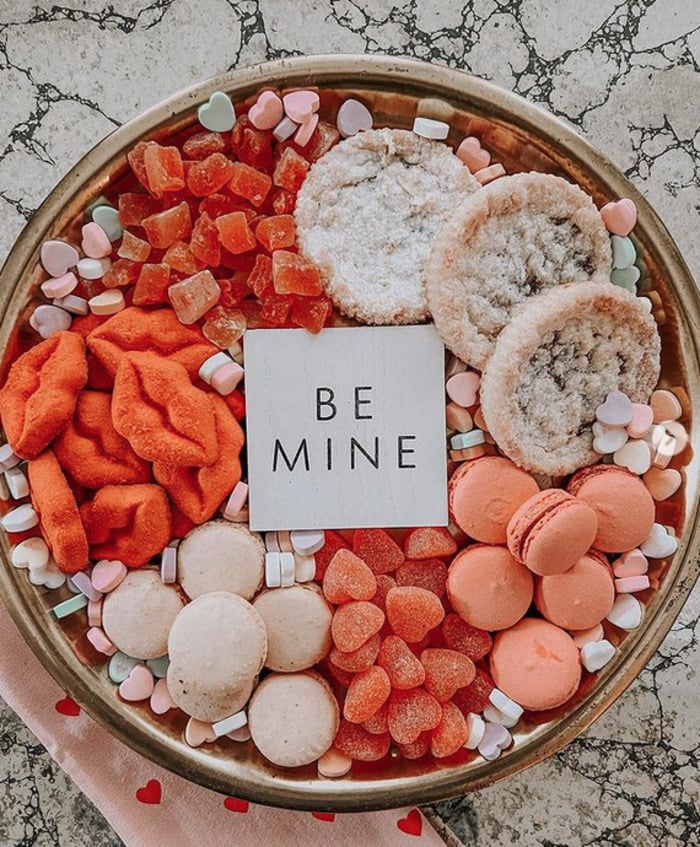 7. Fruity Valentine Dessert Board
Chocolate fondue is criminally underrated, and this board brings it back. Add in the whipped cream and you have yourself an iconic duo of dipping options. Although not even chocolate can trick us into thinking apples taste good.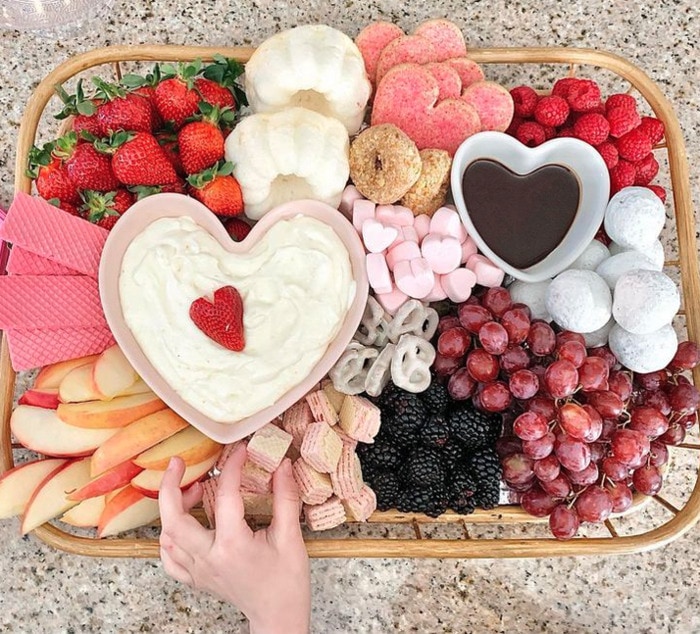 8. Valentine's Day Dessert Platter
We're convinced that M&Ms are a love language. And cookies. And those little chocolate ball things. Oh, what, we're supposed to be the word experts now?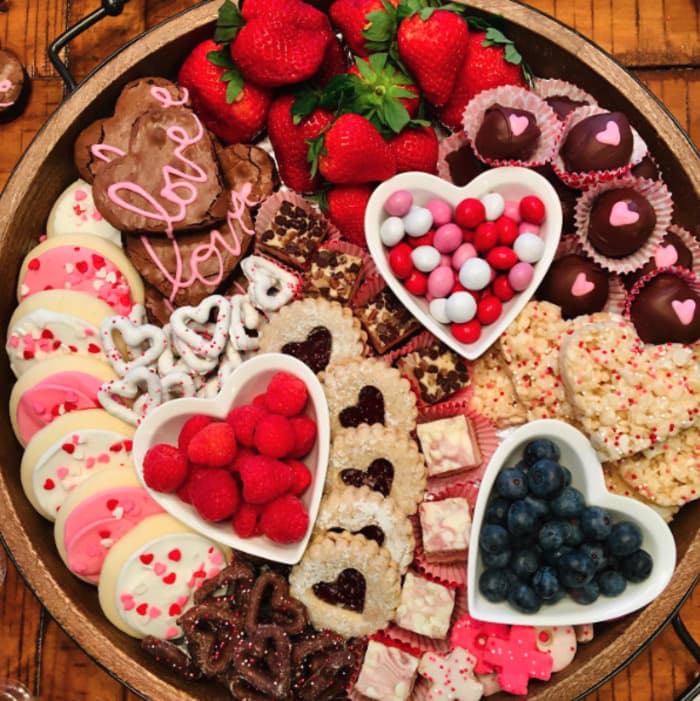 9. Valentine Cookies Board
First they're sweet, then they're sweeter, then you're in sugar-induced brain fog. But your Instagram will be looking snatched.
10. Conversation Heart Dessert Board
For a Tuesday Valentine's Day, our energy is summed up best by an Elvis song. A little less conversation, a little more getting to the good stuff, and then…being in bed by ten o'clock, please. With these in tow.
11. Sweet Valentine's Charcuterie
We respect how candy corn was able to successfully rebrand itself as a Valentine's Day food via a costume change. Though, we know who's really under there.
12. Chocolate Dessert Board
Whoever makes us a tray of assorted brownies like this one gets to be our Valentine. And that means we'll share exactly one item from this board with you. And a high five! Sorry, it might be sticky.
13. Valentine Treat Board
Gummy bears, pink chocolate-covered pretzels, and heart-shaped sugar cookies make up this dessert board. We're doing Whole 30, so we have to eat the whole pack of 30 donuts. This diet is awesome.
14. XO Valentine Dessert Board
We hope you brought your checkers board, because we came prepared to play thanks to this candy assortment. Winner gets to eat the loser's gummies.
15. Red and Pink Valentine Dessert Boards
Nothing says "I love you" like a bunch of sweets. But nothing says "I love you more" like letting us take all the chocolate-covered strawberries. Aw, you shouldn't have.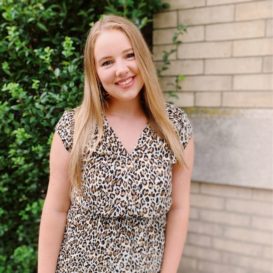 Latest posts by Laura Davis
(see all)