When it comes to Valentine's Day, it feels like everything is adorned in luscious shades of red, pink, and purple. You know, the colors of love and passion. And usually Starbucks' Valentine's cups and tumblers are as well.
But, for 2023, it seems the design team has had Adele and Ed Sheeran on rotation because their Heartfelt collection of Valentine's cups and mugs are a bit… blue. Like, literally.
At least your custom Starbucks Valentine's drinks will be the colors you're used to. Rumor has it more Valentine's cups are coming to Starbucks on January 31, so maybe we'll be seeing more pink hearts then.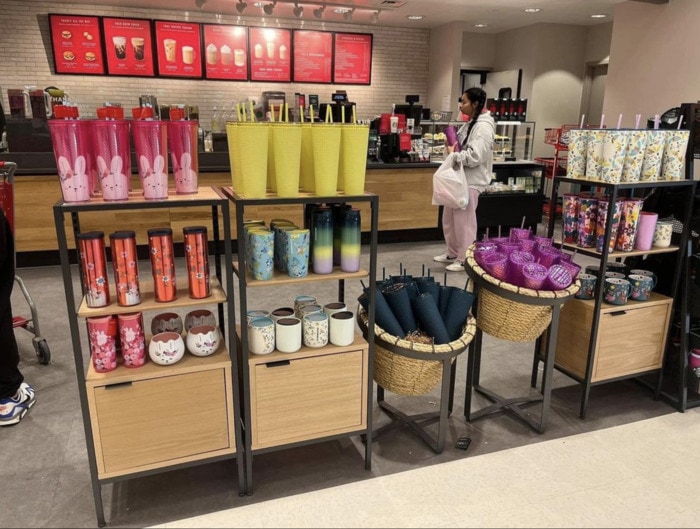 Perhaps this is so they don't get confused with the utterly charming Lunar New Year collection for the Year of the Rabbit. Or maybe they just need a hug.
Either way, here's a look at the new Valentine's cups that launched on January 3rd and some it's the middle of winter and the sun is still setting at 4pm cups.
Starbucks Valentine's Cups for 2023
1. Hot Pink Cold Cup Jeweled Taffy (24 oz) — $22.95
We never say no to anything neon pink. Ever. Though we are kind of regretting eating all of that sour rope.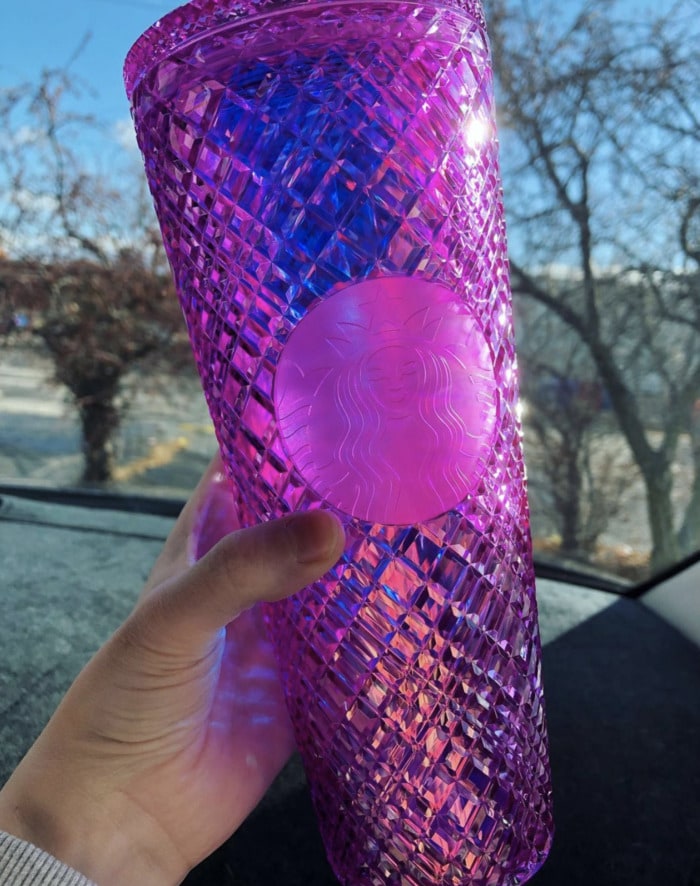 2. Striped Taffy Glass Water Bottles (20 oz) — $24.95
It's not that we're hoarding these cute water bottles. It's more that we're klutzes and need an endless supply.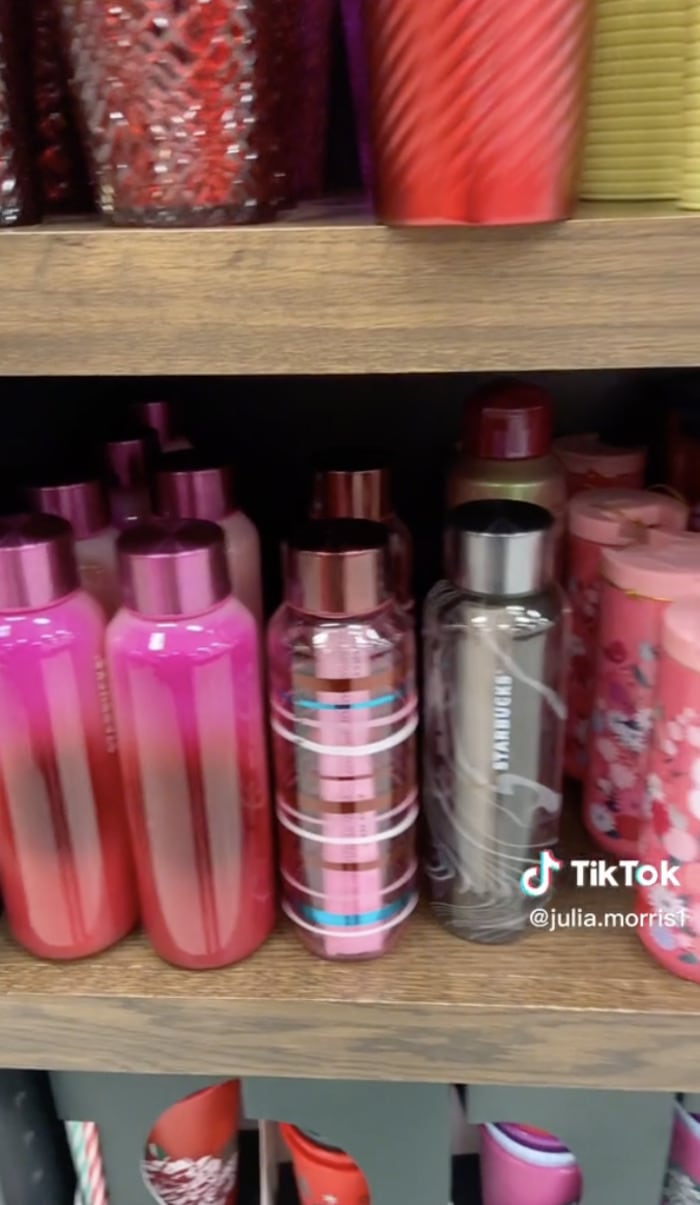 3. Ceramic Double Walled Bondi Taffy Heart Mug (12 oz) — $19.95
This mug features an ombre design that fades from pink to blue. Should we order them some breakable chocolate hearts now or…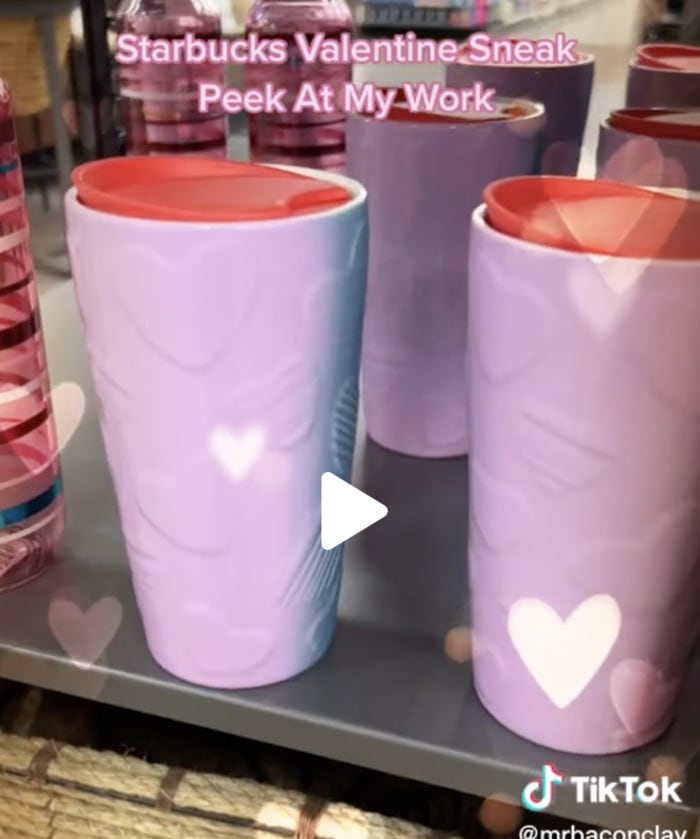 4. Target Exclusive Love Confetti Cold Cup (24 oz) — $19.95
Is that a shimmery base or are you just happy to see us? Oh, both? Yay!
5. Red Heart Stamp Mug (14 oz) — $14.95
What do you mean this doesn't count as enough postage?
6. Love Confetti Tumbler (16 oz) — $14.95
When you have to make Valentines for the whole class but start running out of supplies.
7. Dark Blue Cold Cup (24 oz) — $22.95
For a moment we were super excited that the Starbucks design team was getting on board with our everyday is Halloween vibe. Then we adjusted the brightness on our computer.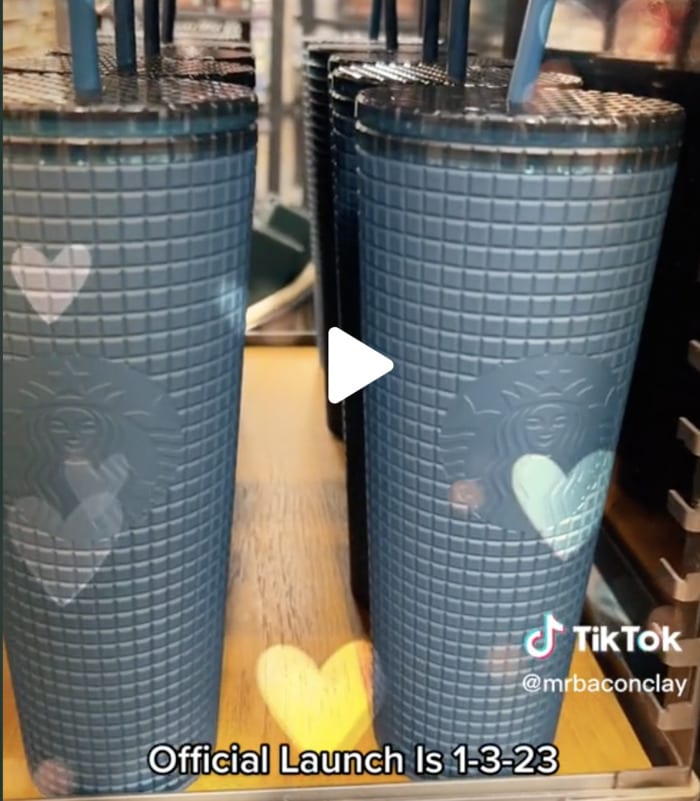 8. Target Exclusive Ceramic Love Confetti Mug (14 oz) — $14.95
Is it just us or is this giving lost in a European forest and trying to find your way back to the cottage vibes?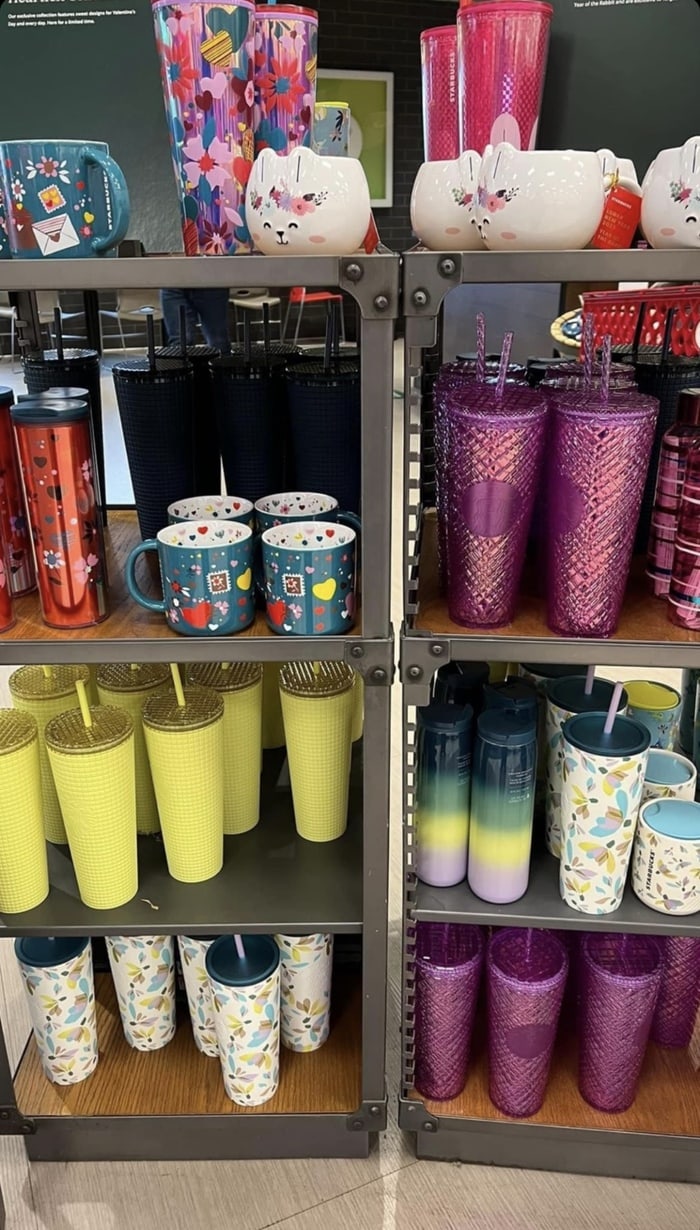 9. Green Meadow Cold Cup (24 oz) — $22.95
This yellow tumbler is almost as bright as that SAD lamp that's working overtime right now. Even if it is confused about what color it is.
10. Magnolia Flower Tumbler (20 oz) — $19.95
Oh look! Flowers! We remember those! And what it felt like for our fingers not to be numb.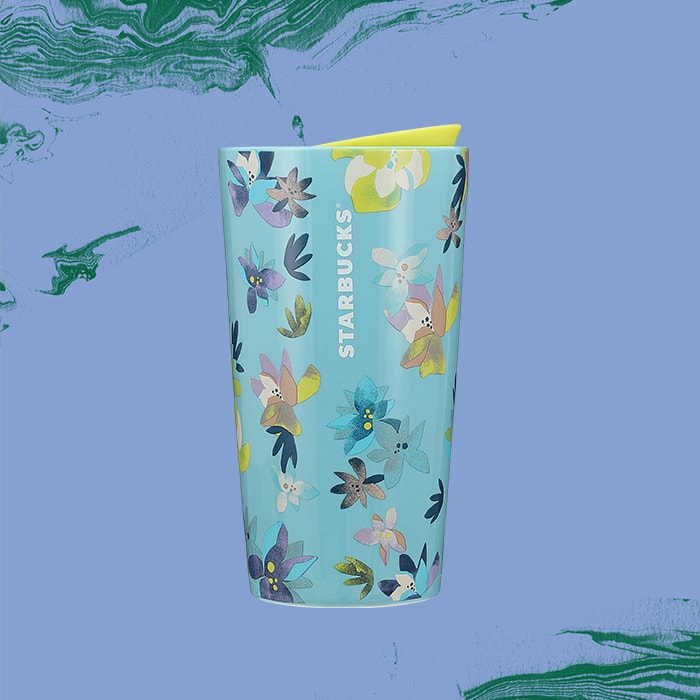 11. Winter Gradient Tumbler (16 oz) — $24.95
This wintry ombre looks like the Northern Lights. Or those potions you made in the yard as a kid.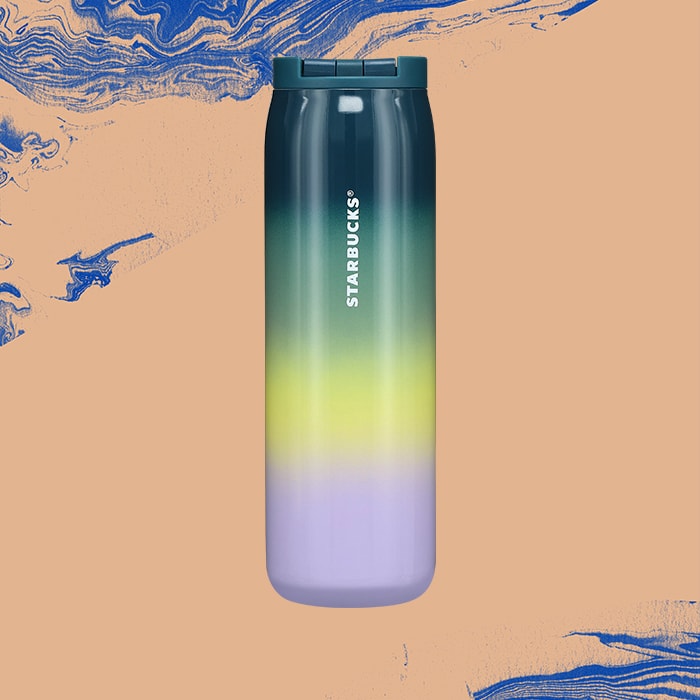 12. Snowdrop Cold Cup (24 oz) — $27.95
They say snowdrop we say millefiori. Oh that's Italian for a thousand flowers? Tomato pomodoro.
13. Periwinkle Gradient Tumbler (20 oz) — $29.95
Show off your two sides with this tumbler that's silver and purple on one side and green and purple on the other. You also might want to get that checked out.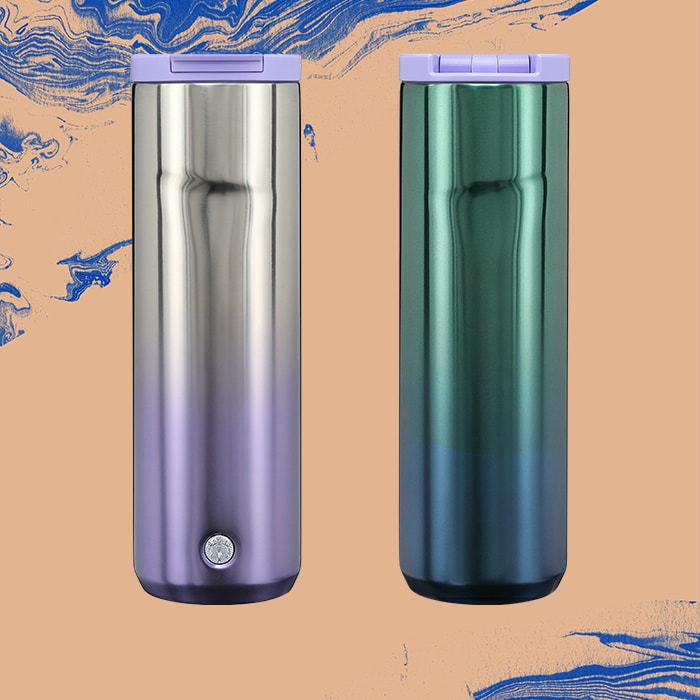 14. Ceramic Snowdrop Mug (8 oz.) — $18.95
For those who only want a little coffee. Or really like refills.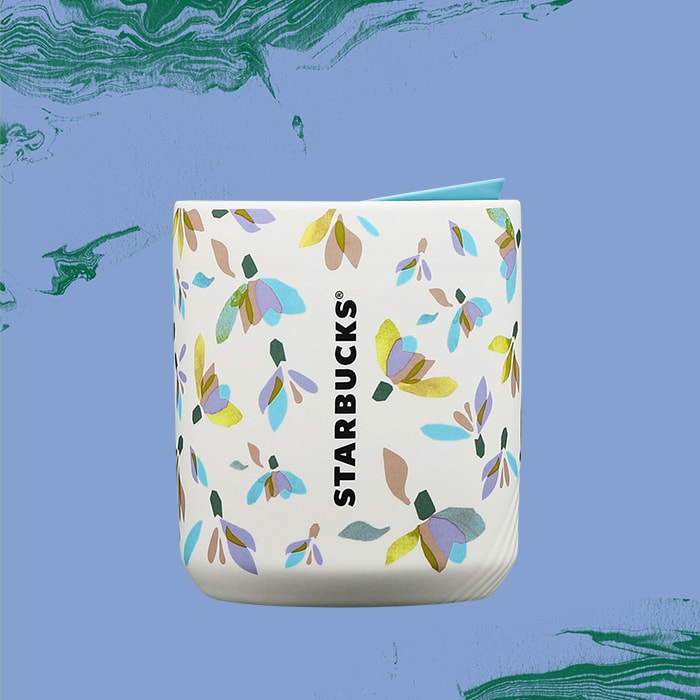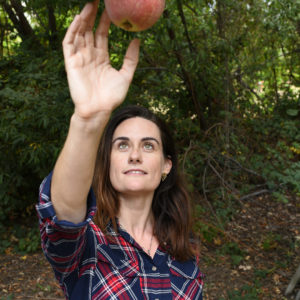 Latest posts by Rebecca Swanner
(see all)