We're all familiar with charcuterie boards, or as we like to call them, adult Lunchables. Can't unsee it now, huh? But then, some genius said, what if we loaded our snack boards with breakfast foods? The result: breakfast charcuterie boards.
We're talking mini pancakes, mini waffles, mini cinnamon rolls. All your favorite breakfast items can be pleasantly arranged into easy breakfast charcuterie boards. And they can be miniature. Why is everything better when it's teeny tiny?
We take the guesswork out of brunching with these egg-cellent breakfast charcuterie board ideas and simple instructions to DIY one yourself. We also conveniently ignore the fact that charcuterie technically means you should have some cold meats on your board.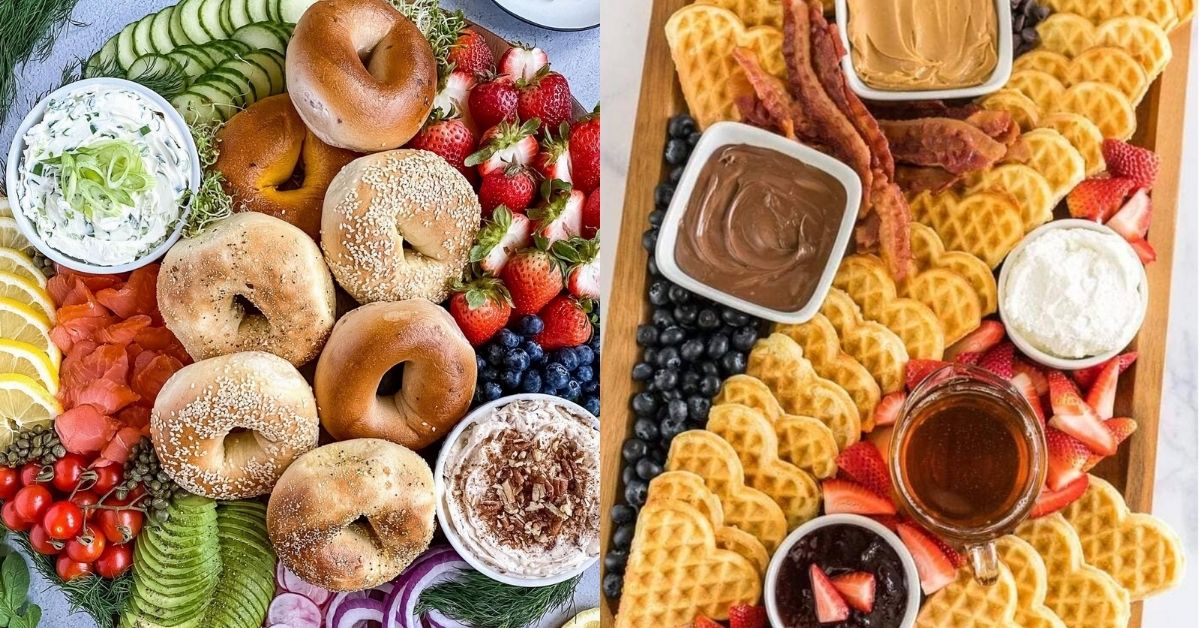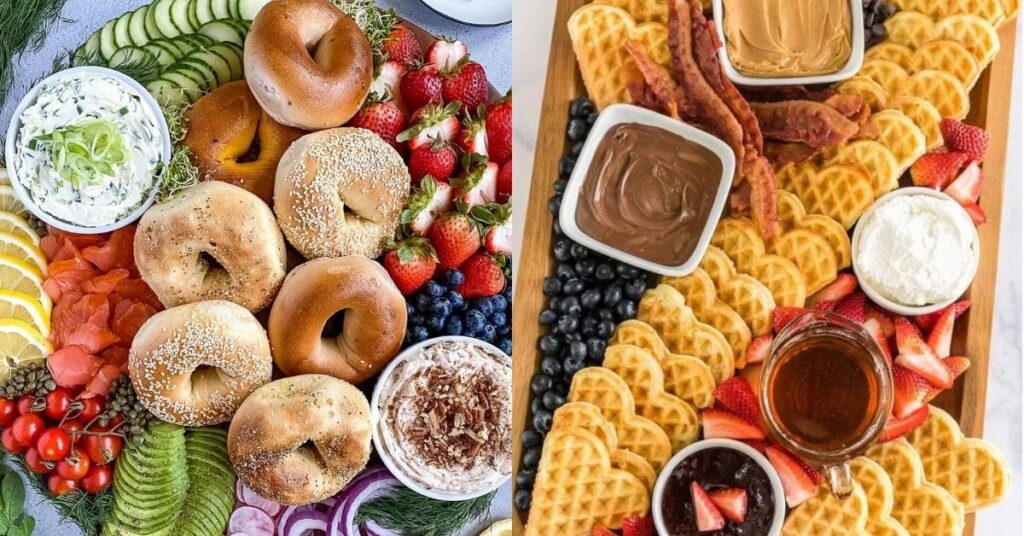 How to Build a Breakfast Charcuterie Board
1. Eggs
Include eggs to get cracking with your brunch charcuterie board. Scrambled eggs, omelets, or hard-boiled eggs work well. We just don't suggest flopping sunny-side eggs onto your breakfast charcuterie board. For obvious reasons.
For best results, scramble the eggs plain and let your guests add toppings of their choice. Not everyone likes tomatoes, Jan.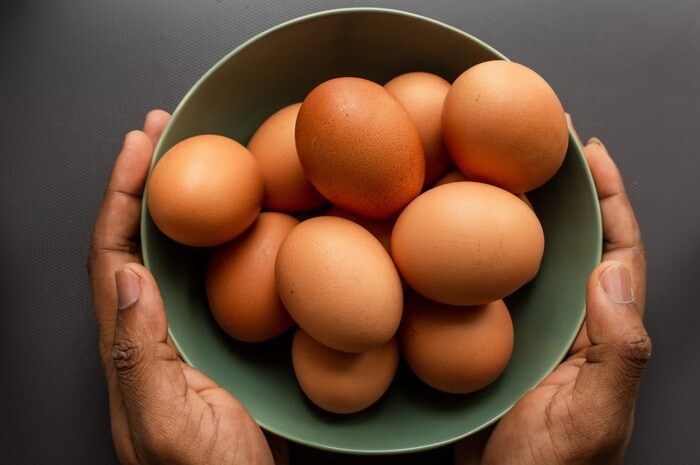 2. Meats
Bacon and sausage add protein options to your board to balance out the sugary syrup-drenched goods. If you really want to get fancy, you can even add a little steak.
Hosting vegetarians? Include plant-based bacon and sausages so you can hear all about how they taste just like the real thing while you nod along with a mouthful of the real thing.
Because the meat tends to get greasy, bacon and sausage are best served in their own side dishes and then placed on the board. Put a paper towel underneath the meat to keep the grease from glazing all your breakfast foods. Which, you know, has its pros and cons.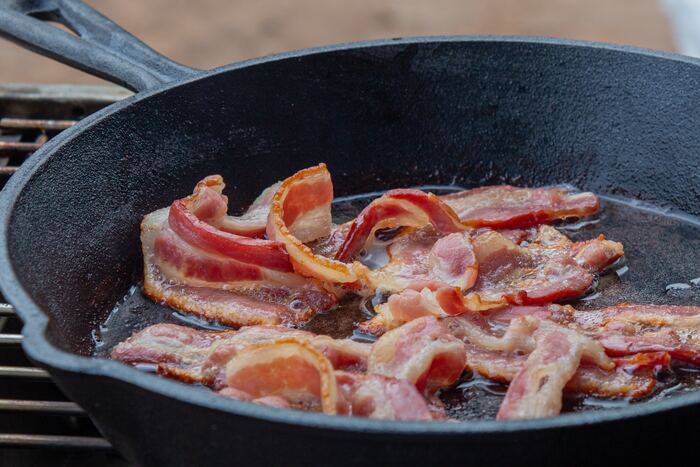 3. Breads
We're firm believers that you can never have too many carbs. And lucky for us all, many of the best carbs are also breakfast foods. Should they be? Aren't muffins really just dessert? That's a debate for another day.
Pancakes, waffles, cinnamon buns, bagels, scones, muffins, biscuits, and coffee cake are all sweet additions to a breakfast charcuterie board. Look at that, we learned math just for you.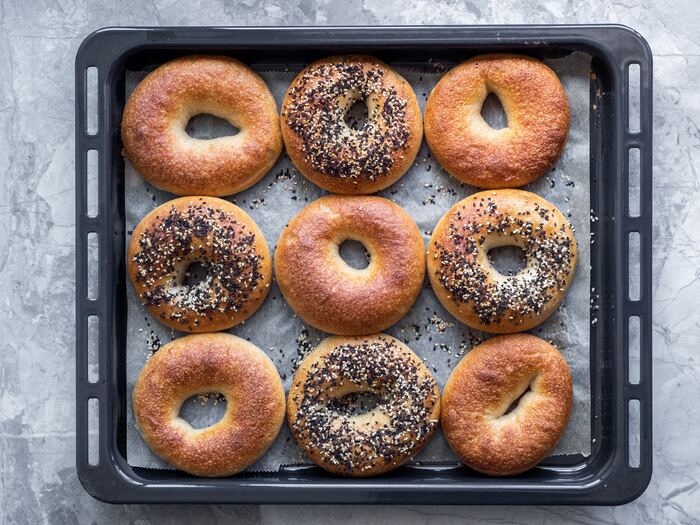 4. Yogurt
Running out of oven burners for all these different foods? Yogurt is a simple and easy addition to your breakfast charcuterie board. Guests can mix in their own toppings or eat it plain.
Spooning yogurt into colorful dishes can also add eye-catching details to your board.
Or, keep the yogurt in its original container and nestle it in between piles of fruit or stacks of pancakes so you have one less dish to way. Well, so someone has one less dish to wash.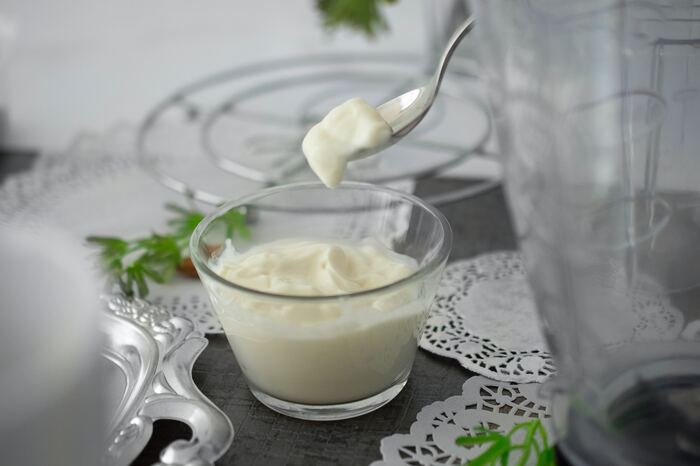 5. Toppings
Variety is the best way to make each of your charcuterie boards unique. Toppings can even help give your breakfast board a theme, like a Mexican breakfast charcuterie or a tropical island board.
Or just a "we're hungover and food is food" board. Those are welcomed, too.
Toppings for eggs:
Ketchup (if ketchup on eggs is wrong, we don't want to be right)
Cheese
Salsa
Chives
Pesto
Tortillas (okay this is an under not a topper)
Toppings for breads:
Butter
Jellies and jams
Syrup
Honey
Cinnamon
Cream cheese
Toppings for yogurt:
Fruit
Coconut flakes
Nuts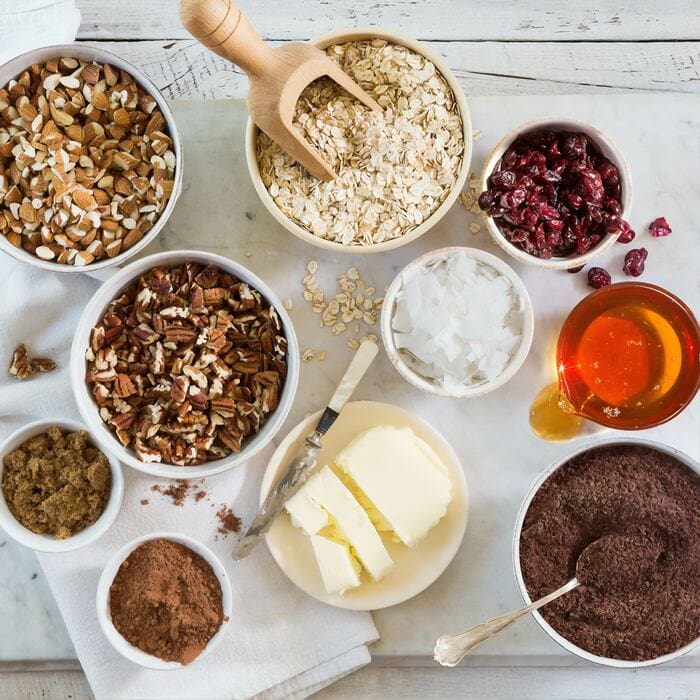 10 Breakfast Charcuterie Board Ideas
1. Breakfast Sandwich Charcuterie Board
There are few things in life as joyous as eating a bacon, egg, and cheese biscuit for breakfast. This breakfast sandwich charcuterie board lays out the bacon, eggs, cheese, and biscuits for you to compile your own.
Go ahead. Get a little fancier than the classic slice of orange American cheese. Put the "cheese" in "charcuterie." Or, uh, something like that.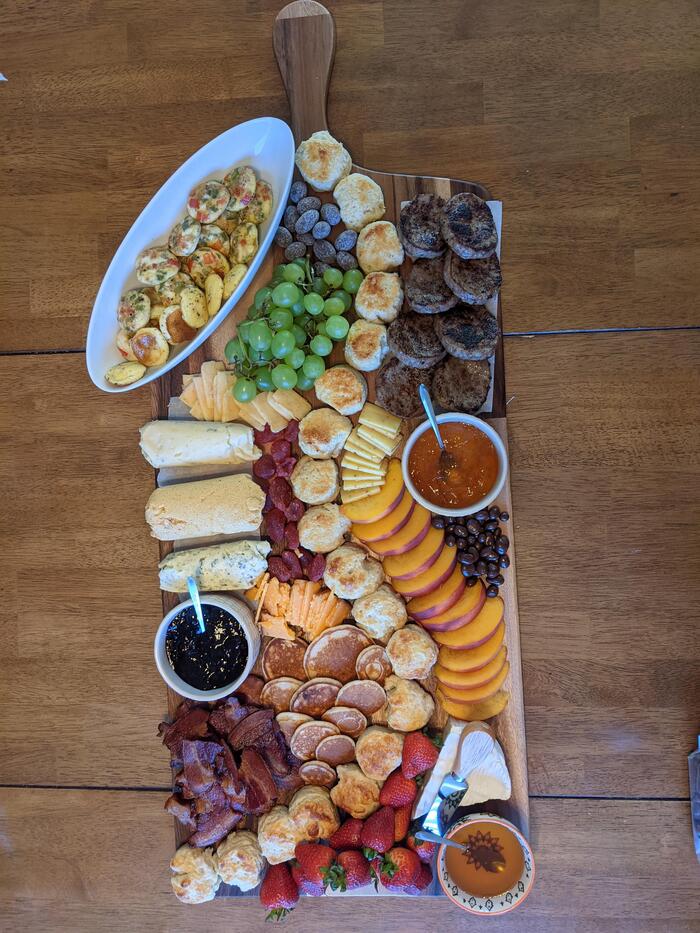 2. Dessert for Breakfast Charcuterie Board
Who needs protein or savory foods to balance out the sugar? This charcuterie board takes all your favorite breakfast treats and arranges them beautifully. It's almost a shame to dig i- sowwy, mouth full.
French toast, pancakes, and waffles are separated by a wall of Leslie Knope-approved whipped cream, fruits, and jams.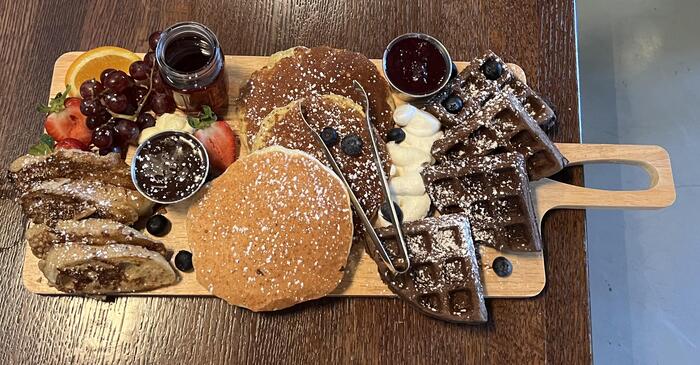 3. Meat, Cheese, and Breakfast Foods
For a less sweet option, you can create a hybrid brunch charcuterie board. Including classic elements of a regular board, like fancy meats and cheeses, this offering also has staple breakfast items like eggs, mini waffles, and bagels.
Perfect for late morning or early afternoon gatherings, and people who insist on eating the right foods at the right times. Tell it to our breakfast pizza and dinner cereal.
4. Avocado Toast Board
Featuring your fanciest artisan bread and ripest avocados, this board is sure to please anyone still rocking a side part and skinny jeans.
Surround the cause of your inability to buy a house (your avocados) with sliced tomatoes, hard boiled eggs, veggies, bacon, and your favorite berries to top it all off.
5. Bacon Lover's Breakfast Board
Bacon as a main dish? Yes, please. Place your delicious, crispy bacon smack dab in the middle of this breakfast charcuterie board.
Balance your savory meat with sweet treats, like mini pancakes, and yogurt, while adding color with assorted fruits. If this isn't what your hotel means when they say "continental breakfast," we don't want it. Marriott, take note.
6. Bagel Breakfast Board
This bagel breakfast board is sure to be a crowd favorite. Unless you're hosting New Yorkers, in which case, get ready to hear how subpar your town's bagels are. (They probably are.)
Slice your favorite bagels, add different types of cream cheese and toppings like salmon, cucumber, and onion, and stock your board full of delectable add-ons like fruit and jam.
7. British Breakfast Charcuterie Board
The British know how to breakfast. Put a new spin on the classic English breakfast with this breakfast charcuterie board, featuring various meats and beans.
Go totally Great British Bake Off by adding hot cross buns, scones, and crumpets to yours. Paul Hollywood likely won't be there to shake your hand, but any distinguished gent will do. Don't tell Paul we said that.
8. Waffle Lovers Charcuterie Board
Okay, technically this one isn't a charcuterie board because it doesn't include any meats or cheeses. But, who doesn't want a wooden platter of waffles?
Waffles form the base of this board and are surrounded by endless toppings including peanut butter, chocolate chips, fruit spread, and syrup. The combinations are as endless as the pit in our stomach. You know, the second one where dessert goes.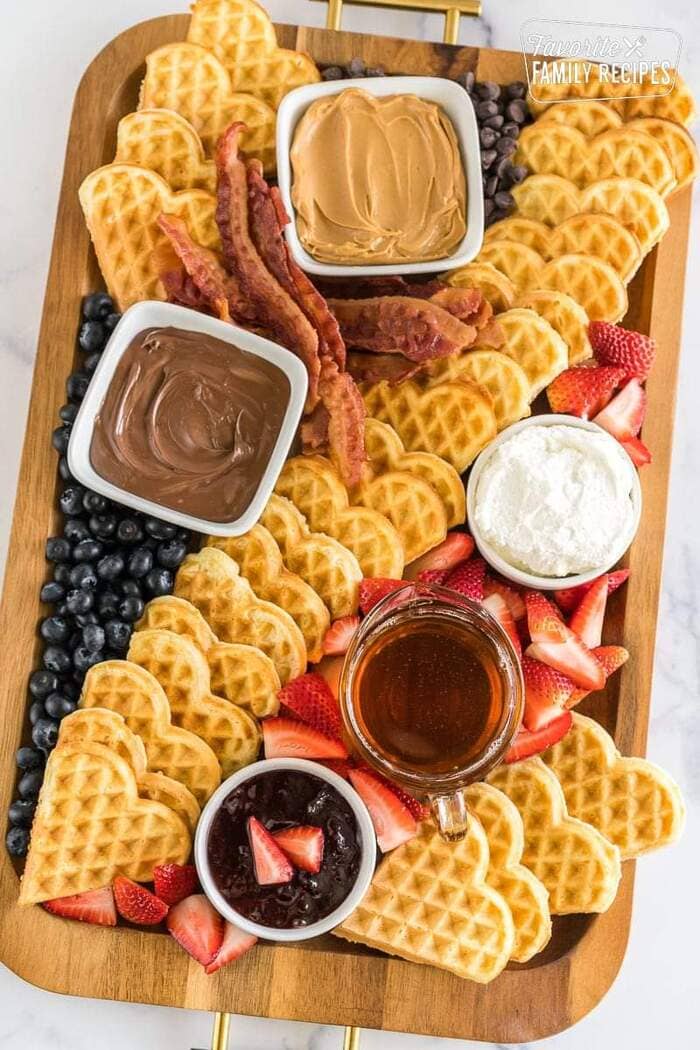 9. The Everything Breakfast Board
If you can't decide what to include in your board, maybe just go ahead and lay it all out on the table…or the literal countertop.
Streusel, fruit slices, scones, and a whole casserole are just a portion of this breakfast island charcuterie board. Who cares about hygiene when the options are this good?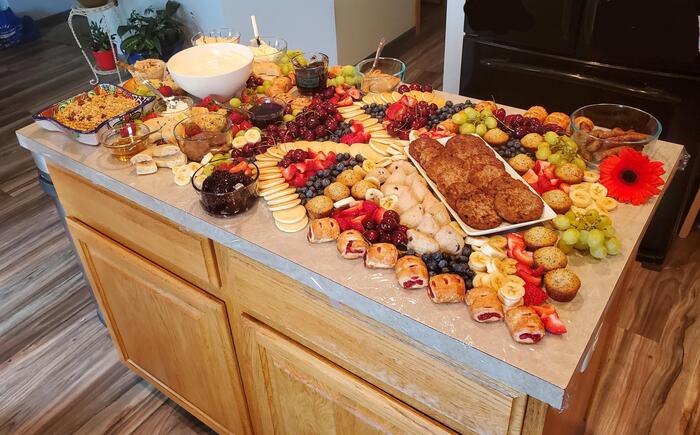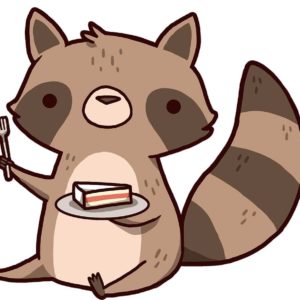 Latest posts by Whitney Sandoval
(see all)