Say goodbye to boring breakfasts. These fun waffle makers are here to save the most important meal of the day! Look, you knew that yogurt wasn't going to sweep in with an impressive performance.
We found the coolest waffle irons that feature designs like superheros, holiday vibes, and even building blocks. Use them to spruce up a themed brunch, or just make your Monday mornings a little bit more bearable.
Maybe if you share your creations with your boss they'll forget about that report you were supposed to finish last week. Just add in some extra syrup to sweeten the offer. Actually, maybe just call in sick.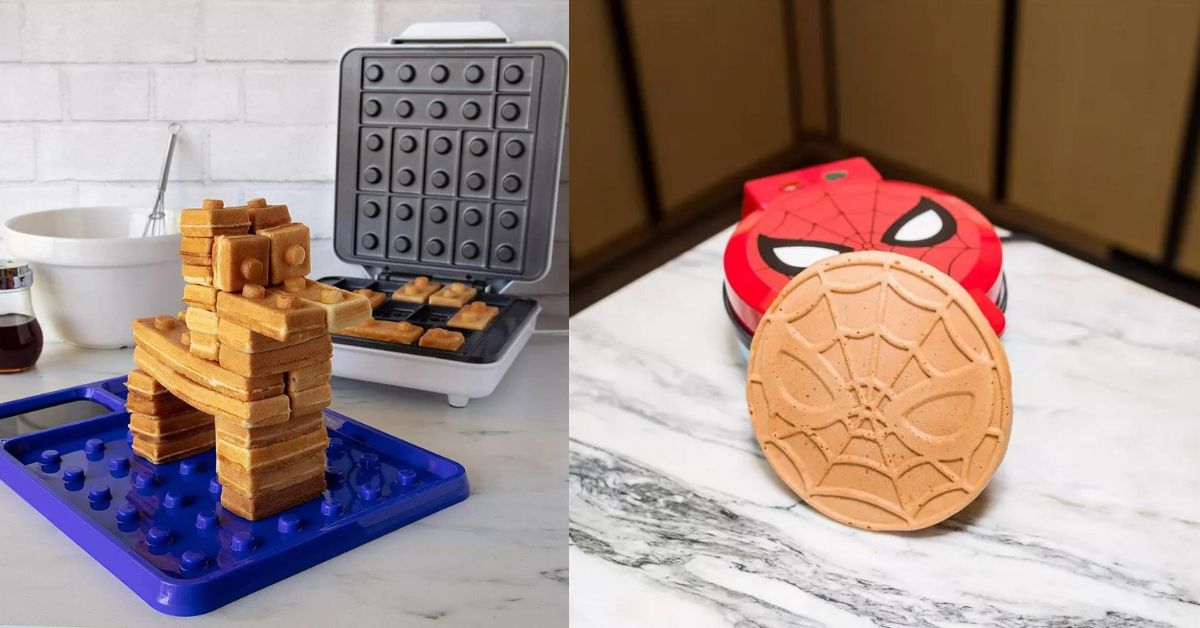 Fun Waffle Makers to Make Breakfast Better
1. Star Wars Darth Vader Waffle Maker, $44.99
Come to the dark side. They have waffles! If you have a Star Wars fan in your life, they'll love this Darth Vader waffle maker. You can create just his head, or a larger circular waffle that contains his head. Either way, you're getting a head.
Available at Target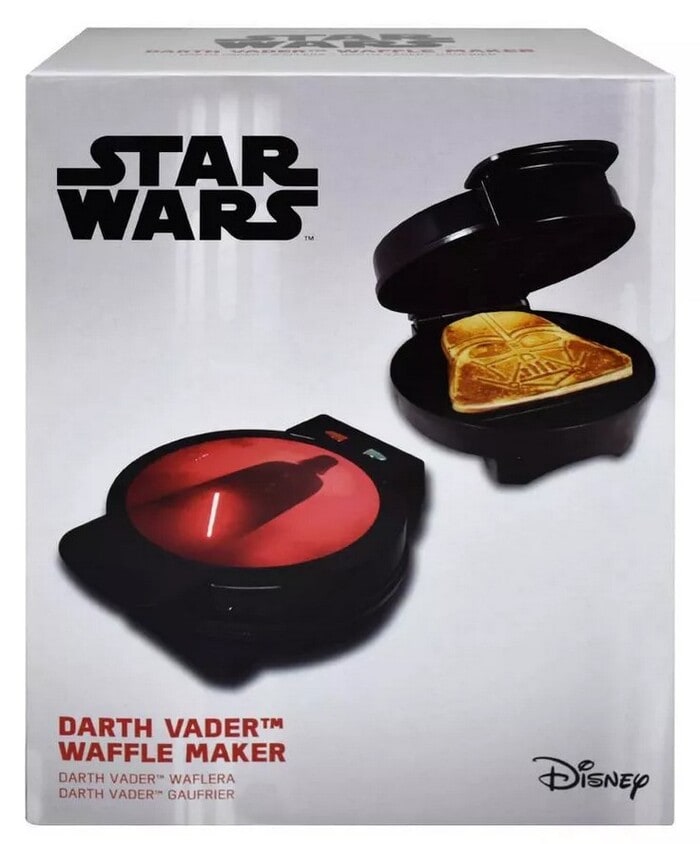 2. Baby Yoda Mini Waffle Maker
If we're going to hit the dark side with this list, it only makes sense to hit the light. Here is a waffle maker to create The Child from The Mandalorian, which you could also call "Baby Yoda." Delicious, they will be.
Available at Amazon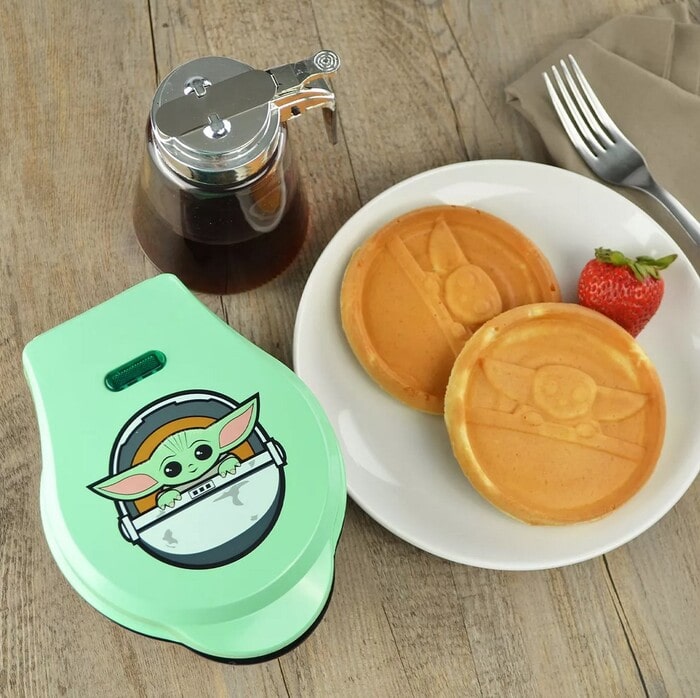 3. Spider-Man Waffle Maker, $44.99
If you're more into superheroes, check out this iron that features the web-slinger himself. Singing the "Spiderman song" is a must while making this breakfast baked good. Just remember they won't actually give you the power to climb the walls, despite the carb overload.
Available at Target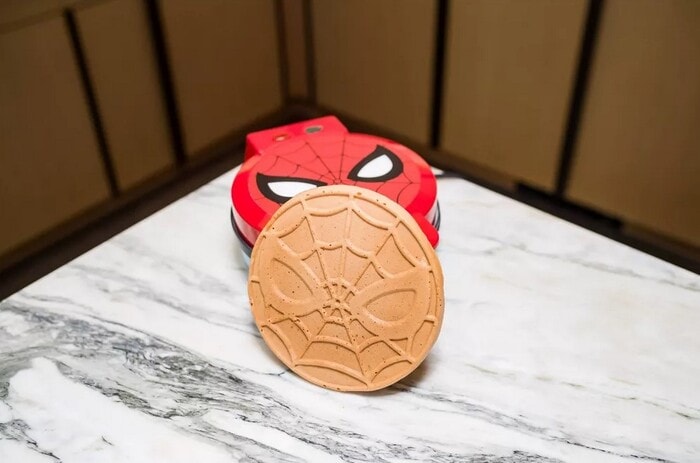 4. Snowman Mini Waffle Maker, $12.99
Whether you get snow where you live or not, you can build your own snowman with this adorable waffle maker. And batter. We learned that the hard way.
Available at Target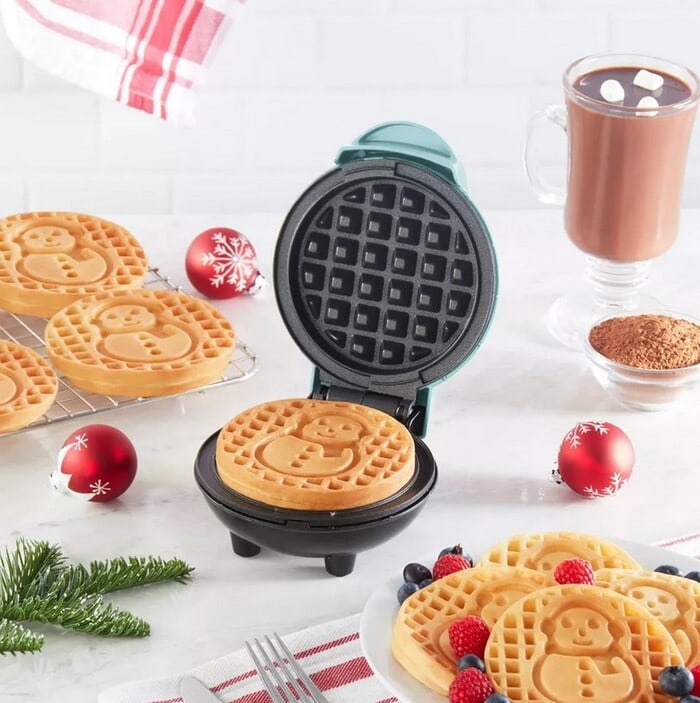 5. Dash Heart Mini Waffle Maker, $33.99
To show those around you some love, serve them up a heart waffle with this maker. To show those around you that you're mad at them, serve them up a heart waffle ripped in half. With sugar-free syrup. We love versatile kitchen gadgets!
Available at Target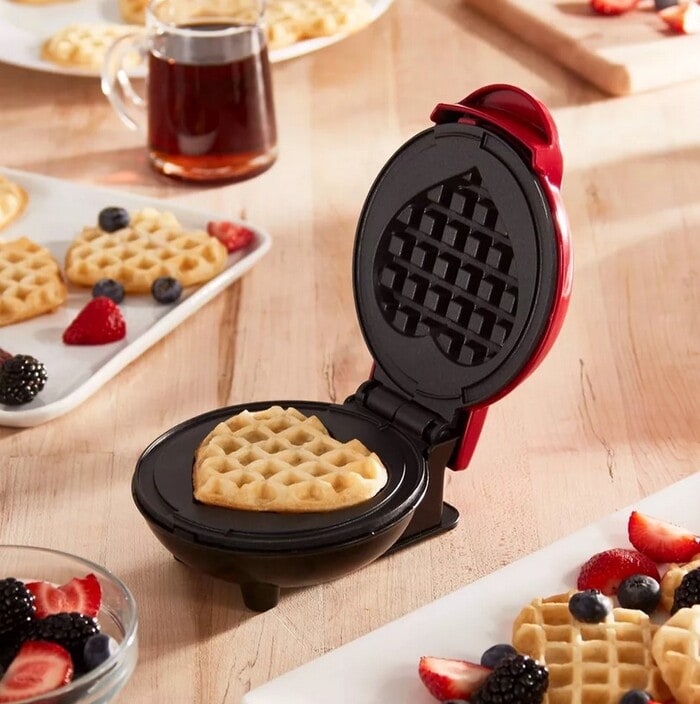 6. Building Brick Electric Waffle Maker
Do you love building waffle houses? This brilliant product makes it even easier by supplying all the pieces. And although this looks like it would make a great house for your hamster, take our word for it that it won't.
Available at Amazon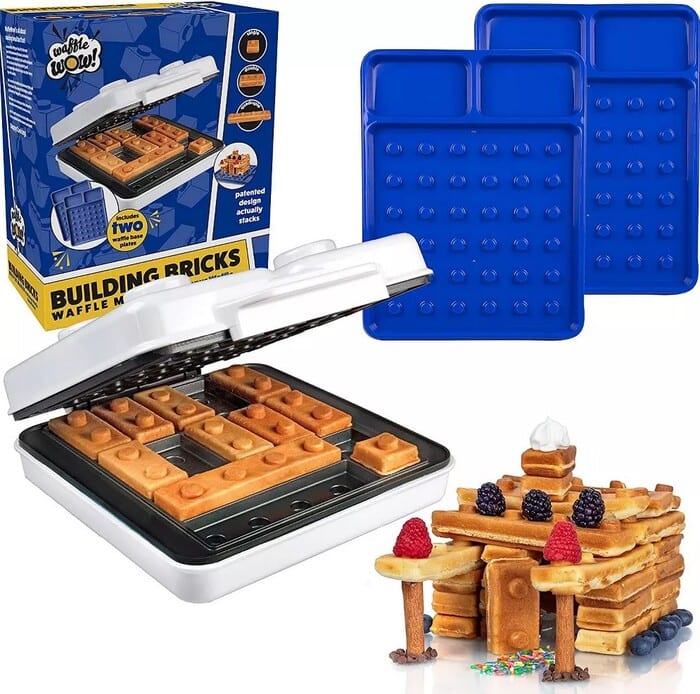 7. Jurassic Park Waffle Maker
This Jurassic Park waffle maker lets you play God by creating your own dinosaurs, and subsequently causing their extinction by eating them. We don't think that's how they really went out, but we also can't prove otherwise.
Available at Amazon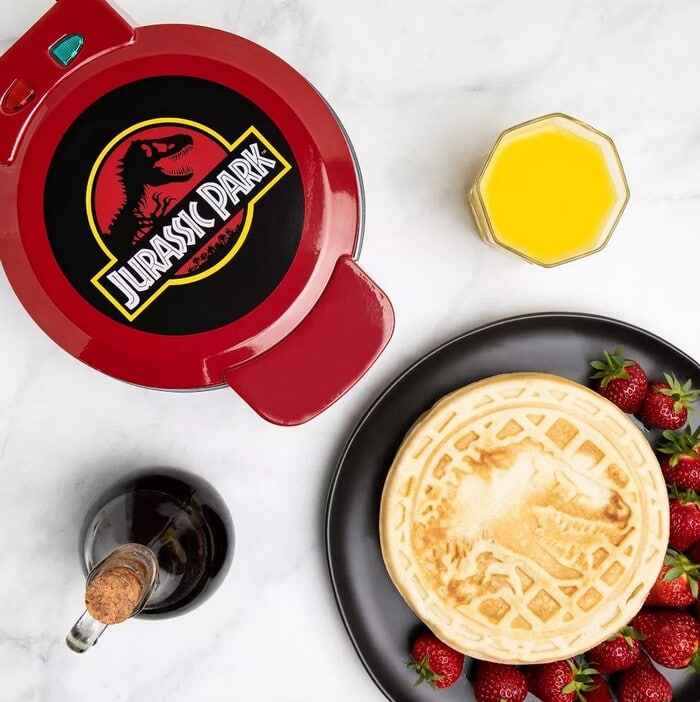 8. Bob Ross Waffle Maker
Immortalize the man who taught us all how to paint "happy little trees" with this very niche waffle maker. And remember there are no mistakes, but putting peanut butter on your pasta last week was probably not a great idea either.
Available at Amazon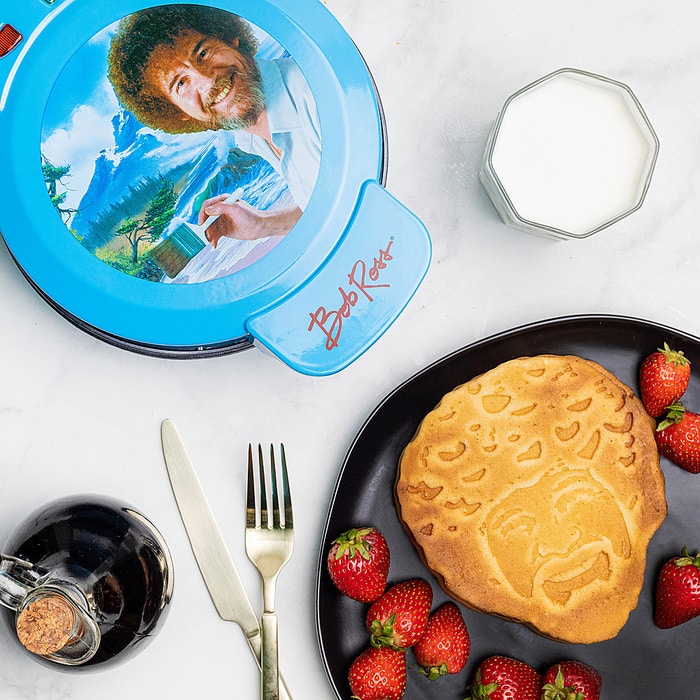 9. Poop Emoji Waffle Maker
Nothing says impressing the in-laws by serving them waffles for breakfast.
Available at Amazon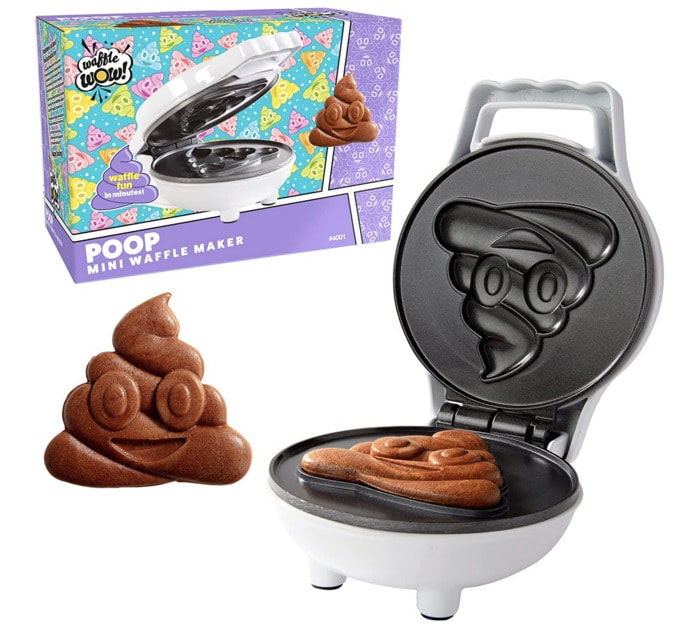 10. Car Mini Waffle Maker
Use these waffle cars to practice your parallel parking skills. Not that yours are bad. We're sure that dent was always there on your tire rim!
Available at Amazon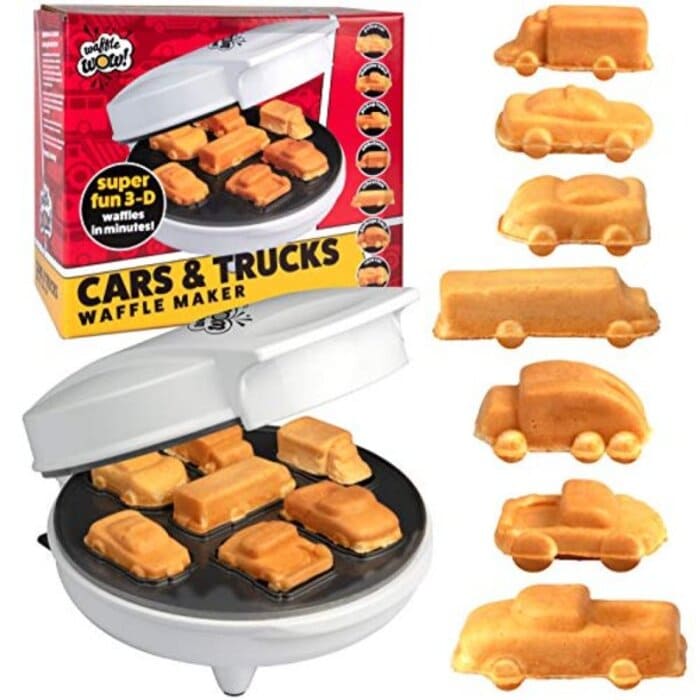 11. Halloween Mini Waffle Maker, $39.99
We fully believe that this is a year-round kitchen appliance, but this Halloween mini waffle maker is particularly perfect for October. It makes pumpkins, cats, ghosts, haunted houses, bats, spiders, and cauldrons all at once.
Available at Amazon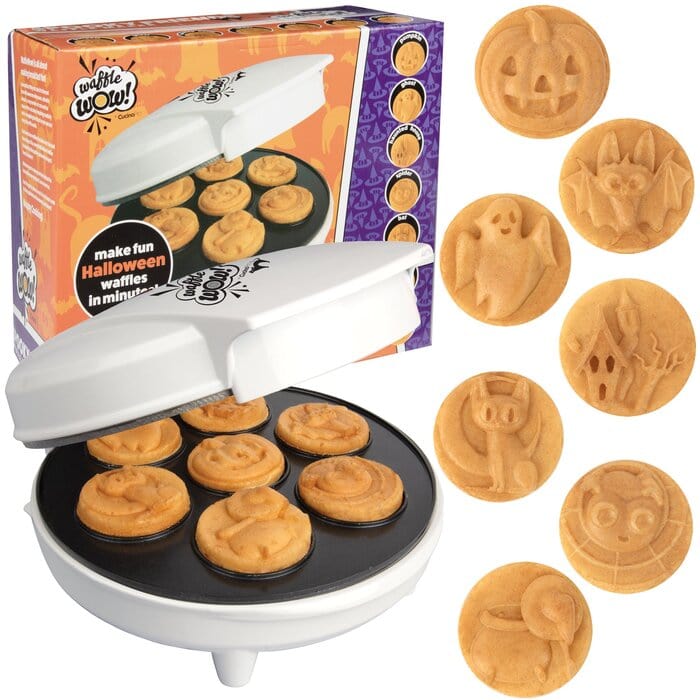 12. Thanksgiving Turkey Mini Waffle Maker
If you forget to defrost the turkey on Thanksgiving, just whip out this turkey waffle maker. No one will notice the replacement! Well, if you serve up enough wine, first.
Available at Amazon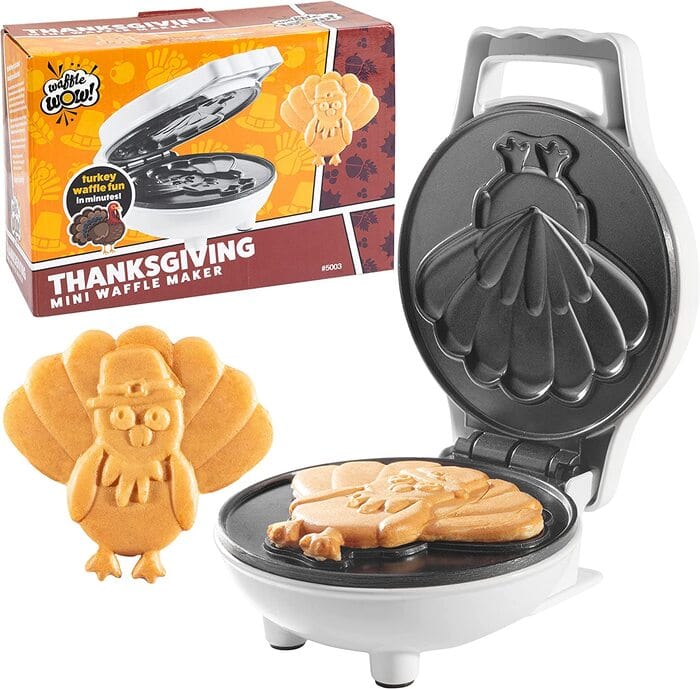 13. Outer Space Waffle Maker
For waffles that are literally out of this world, check out this waffle maker featuring aliens and rocket ships. :Looks in box for Elon Musk:
Available at Amazon

14. Avengers Waffle Maker
We get it. It's really hard to choose which Avenger is the best. Luckily, this four-quadrant waffle maker features the Hulk, Captain America, Thor and Iron Man. Now, you can create a marvel-ous breakfast in the snap of a finger! None for you, Thanos.
Available at Amazon.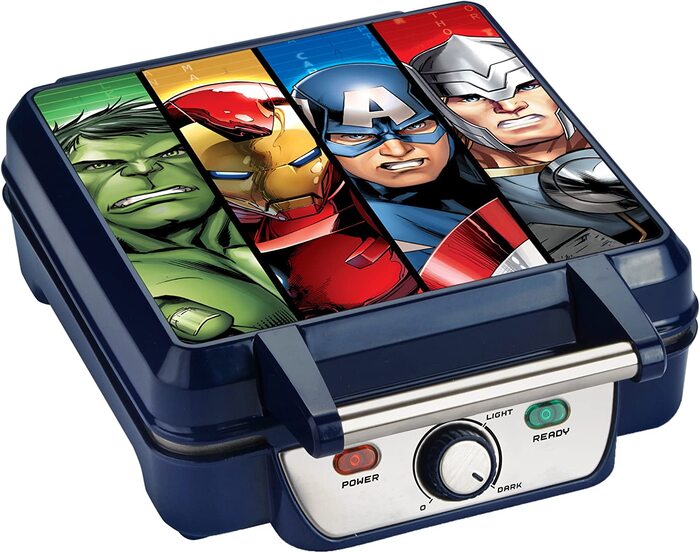 Latest posts by Kristen Winiarski
(see all)