Unless you're a vampire, you probably haven't thought, "I'd really like some bloody milk along with my cereal this morning." On the off-chance that you have thought that (Megan Fox, is that you?), boy have we got news for you.
INTIMINA, a Stockholm-based company focused on getting the word out about feminine care, women's health issues, and sexual wellness, just launched a new product. It's a breakfast cereal called Period Crunch.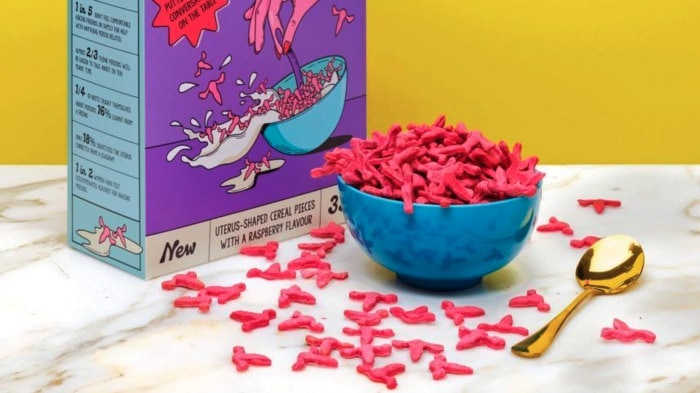 What Is Period Crunch Cereal?
These raspberry-flavored cereal pieces come in the shape of a uterus. As if that wasn't stomach curdling enough, the milk turns red as you eat it, to simulate a menstrual period. No, you're not hallucinating. This is just 2022.
The goal of this groundbreaking breakfast food is to stimulate conversation about women's health and the reproductive system around the kitchen table. Unlike avocado toast, where the goal is to bankrupt millennials. Avocado toast, you need a new PR team.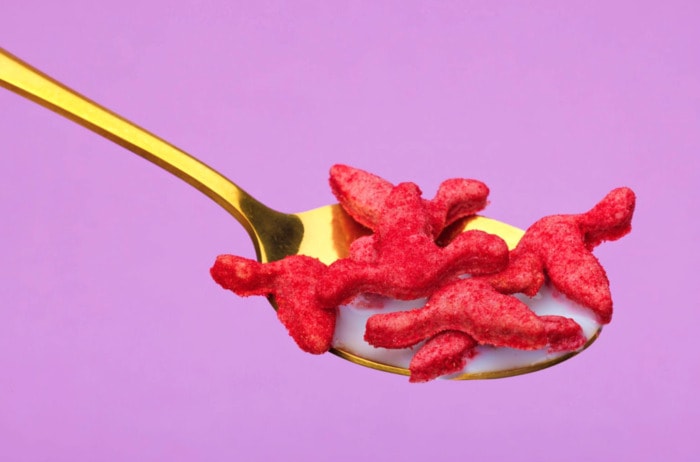 In order to de-stigmatize periods and talking about periods, Period Crunch boxes include conversation starters for those 7AM meals. It even has a diagram of the female reproductive system! Which is sorely needed, apparently, because INTIMINA reports that 82% of people don't know where the uterus is.
Luckily, we do! It's in our cereal bowl.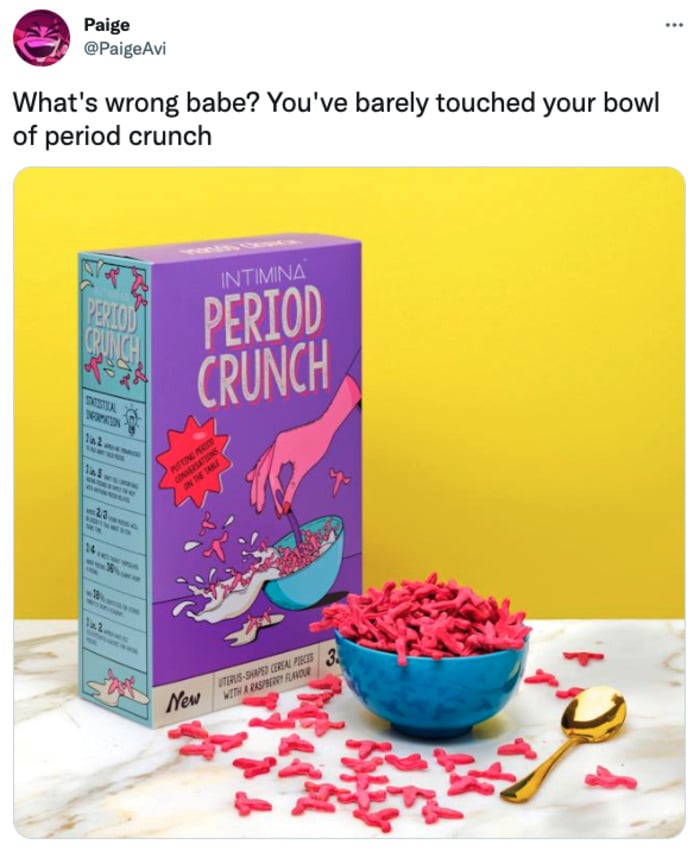 This whole initiative is part of the ongoing Seen + Heard period positivity campaign. This "aims to increase the visibility of menstrual health, tackle stigma and bias, and raise awareness of intimate health conditions," according to the INTIMINA blog.
And listen, we're all for this worthy mission. Menstruation is a very normal part of life. Somewhere around half the population has a uterus. These should be things that are as common to talk about as the fourth season of Stranger Things. And by that, we mean the last five minutes of episode four, only.
But do we want to drink faux blood for breakfast? Most days, we'd rather stick to our cold brew.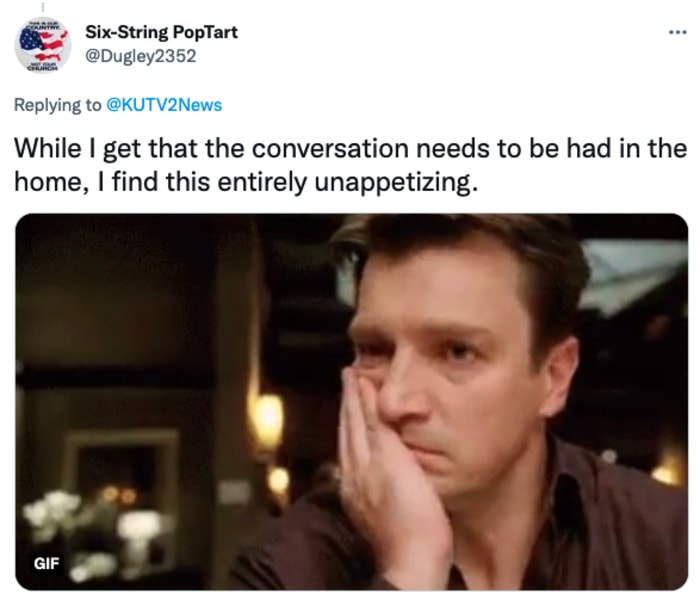 But no shame in the game if you want to try it. Just email periodcrunch@thisiscow.com to register your interest.
And as always, Twitter has opinions, ranging from "this is disgusting" to "get in my belly" to "the woke mob strikes again." Our favorite commenter, though, has some advice for the INTIMINA marketing team regarding their less than creative name for the cereal.
Let the record reflect that our official vote is "Coochie Pebbles."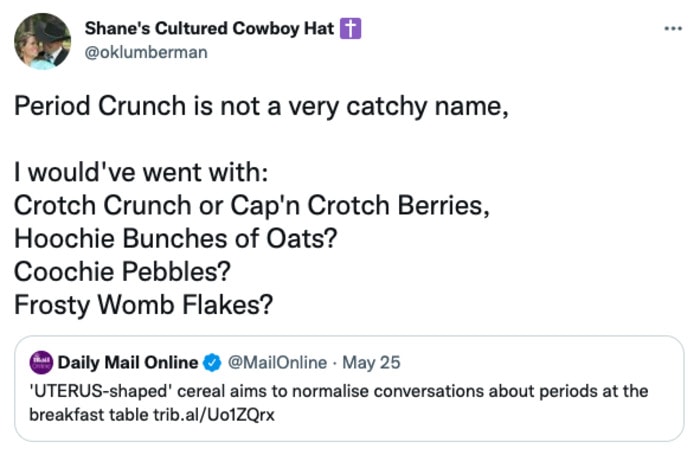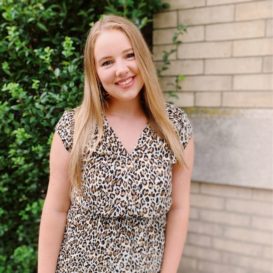 Latest posts by Laura Davis
(see all)