Christmastime is about family. It's about giving back, baking cookies, sparkling lights, and oh! Don't forget the eggnog! Okay, so the holiday season involves a lot of joyous things. But perhaps our favorite tradition is parking our butts on the couch and watching all our favorite funny Christmas movies.
You've got your "once a year" hilarious films that – you guessed it – must be watched once every year. For us, those include Elf and Home Alone. And yes, we have them on VHS.
Then, you've got the more rogue options that might not make a repeat showing in your home, but provide some nice variety. This includes Christmas movies like Four Christmases and A Bad Moms Christmas.
No offense if those are actually your favorites. Gingersnap?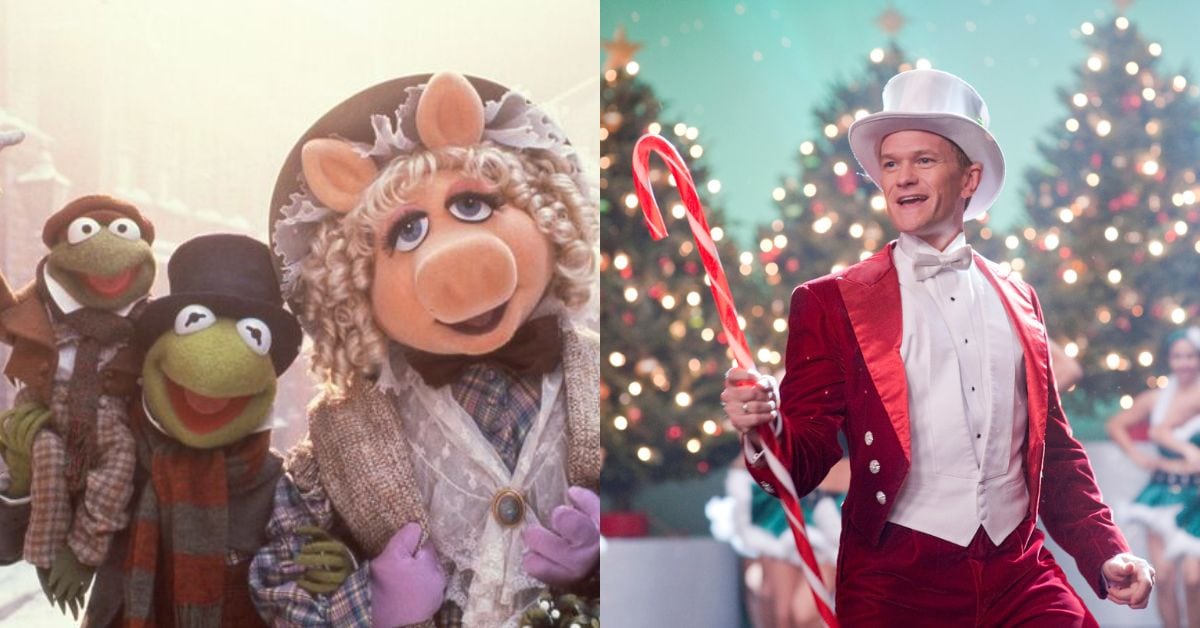 If you're looking to do a full festive film marathon, we have you covered with this list of the best funny Christmas movies. Even for the Scroogiest types, these films are sure to elicit a chuckle or a smile.
And if nothing else, they'll at least lighten the tense mood that resulted from your little cousin breaking another precious family ornament.
21 Funny Christmas Movies That Pair Well With Milk and Cookies
1. A Christmas Story (1983)
You'll shoot your eye out, kid. Or you'll freeze your tongue off. Think of this charming look at a small-town childhood Christmas with Ralphie and company as a great cautionary tale. It's funny in a cringey, "I'm-so-glad-I'm-not-nine-anymore" kind of way.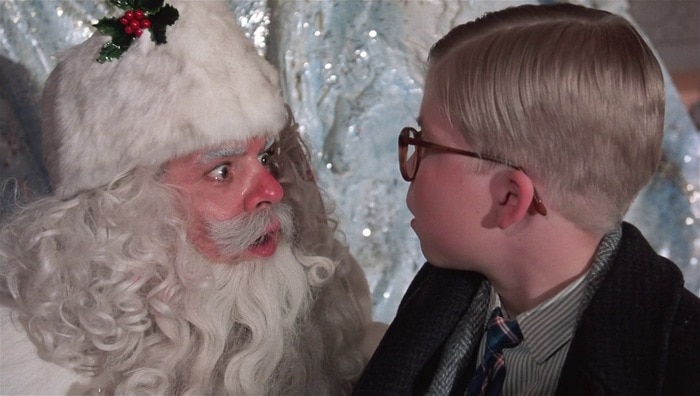 2. Elf (2003)
The early 2000s were perhaps the golden age of Christmas movies. We got Elf, Jim Carrey's Grinch, and loads of other hilarious instant classics.
If you somehow haven't seen it, this particular flick stars Will Ferrell and Zooey Deschanel. It follows a human raised by elves who leaves the North Pole to reconnect with his long-lost dad. We're still waiting on the narwhal's spin-off, but there's always next year.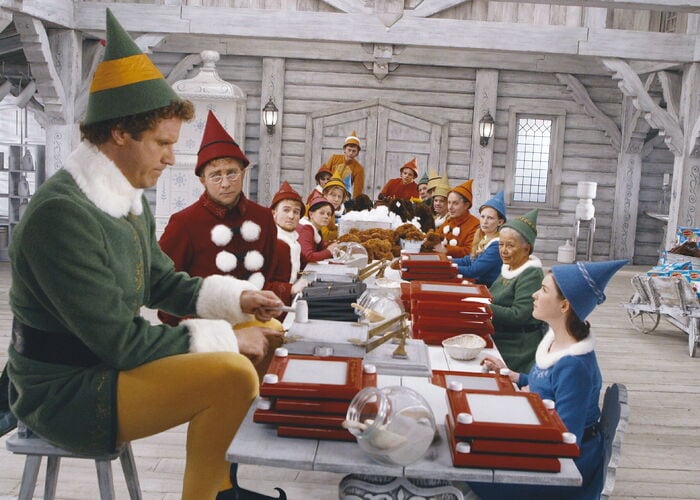 3. Dr. Seuss' How the Grinch Stole Christmas (2000)
Look, Jim Carrey is a polarizing figure. You either love him or hate him. And you likely feel one of those two ways about this version of Dr. Seuss's classic Christmas tale.
All we know for sure is that Cindy Lou Who is a style icon and we'll be spending the rest of December with a lot of hairspray trying to master her look.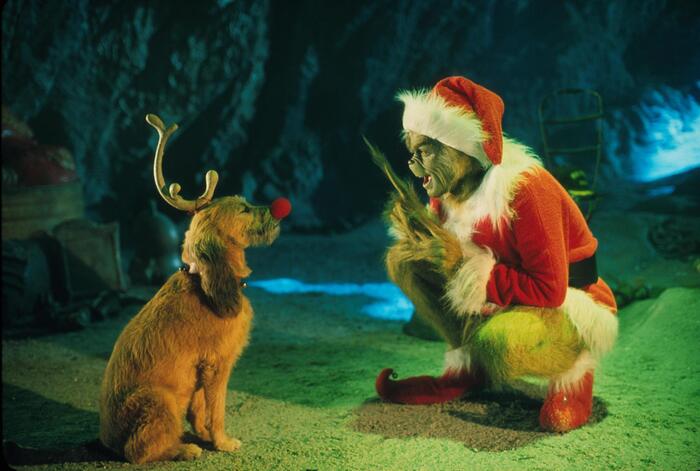 4. Christmas with the Kranks (2004)
Father Christmas, aka Tim Allen, stars in this family romp alongside the Scream Queen herself, Jamie Lee Curtis. Based on the John Grisham novel, "Skipping Christmas," the film focuses on a family who decides to skip the holiday for one year since their daughter is away. But then…she returns.
They soon learn that that's not how calendars work, and chaotic entertainment ensues.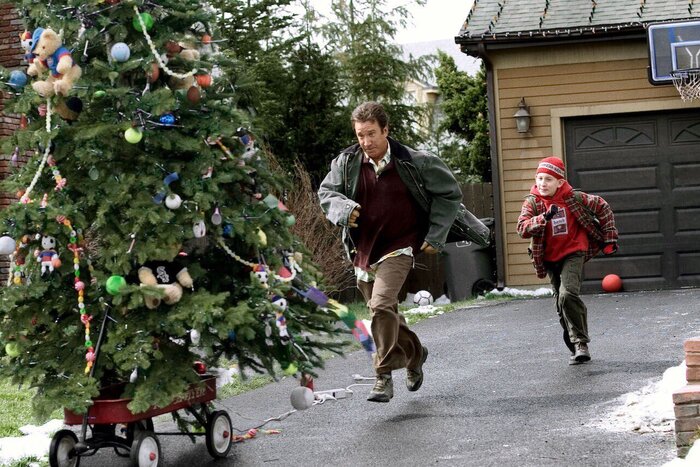 5. Home Alone (1990)
What would an eight year old do if he was left at home alone while the entire rest of his family jetted off to France? Bravely and creatively defend his family home from thieves, apparently. Oh, and go shopping for toothpaste. This movie really is a wild ride.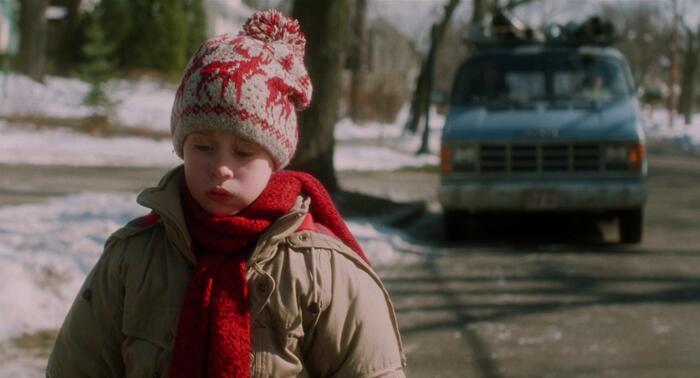 6. Krampus (2015)
Christmas-horror-comedy is a genre we never thought we'd see. But alas, in 2015, it arrived in the form of Krampus.
Based on the character from folklore, this movie stars Toni Collette and Adam Scott. It shows us what would happen if instead of coal, Santa sent demons to unleash their wrath for those on the naughty list.
It's funny, scary, and festive. Much like how scarily fast that plate of Christmas cookies just disappeared.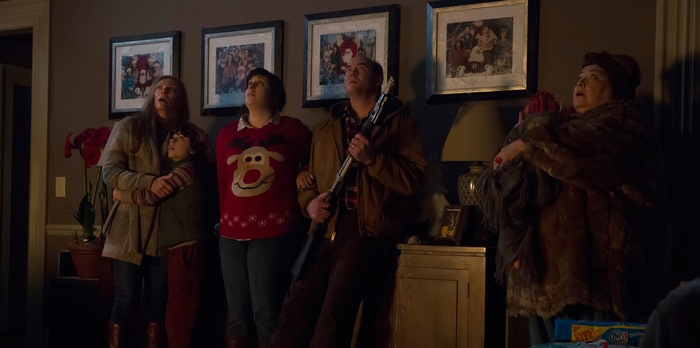 7. National Lampoon's Christmas Vacation (1989)
National Lampoon's Christmas Vacation is an example of a holiday where everything goes wrong, in spite of Clark Griswold's intense desire for a perfect Christmas. What's the lesson here? That trying is fruitless? Life is disappointing? You should always check the tree for squirrels before you bring it inside?
Essentially, you should use this as a guidebook for your life. We're pretty sure that's the lesson.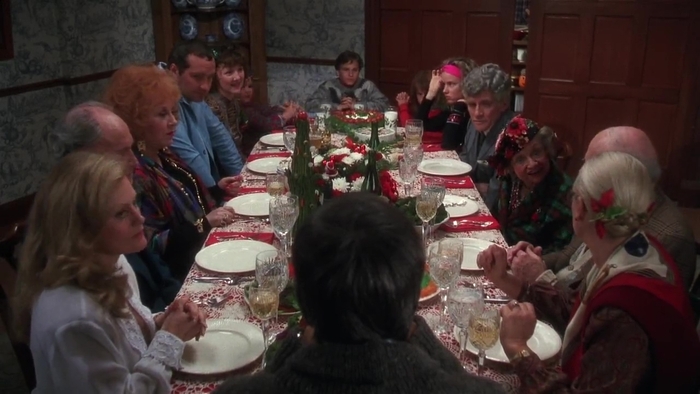 8. A Madea Christmas (2013)
We all know and love Tyler Perry's beloved character Madea. In this comedy film, she heads to Bucktussle, Alabama to spend time with her family. Featuring Kathy Najimy (of Hocus Pocus fame), it's really everything you could ask for in a feel-good holiday movie. BYO tinsel.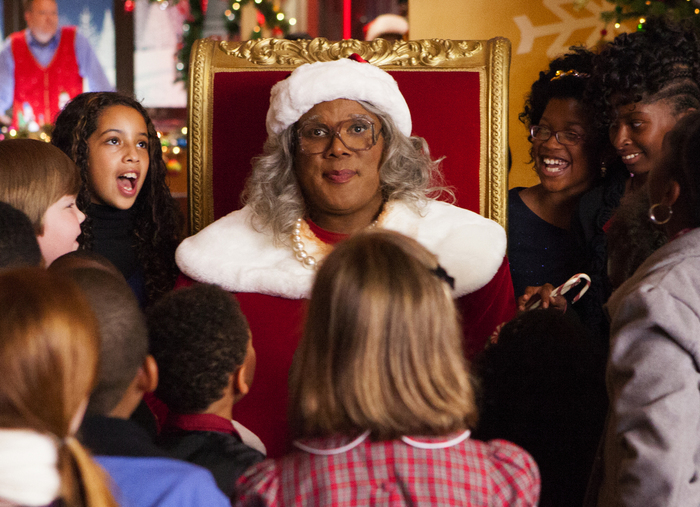 9. Bridget Jones's Diary (2001)
Bridget Jones's Diary is a Christmas movie in the same way that Die Hard is, but we'll take it. You know the story: right around the holidays, a charmingly imperfect lady (Jones, played by Renée Zellweger) miraculously attracts the attention of two super-hot dudes (Hugh Grant and Colin Firth).
They then spend the movie vying for her affection. What do we need to write on our Christmas list to get this same treatment?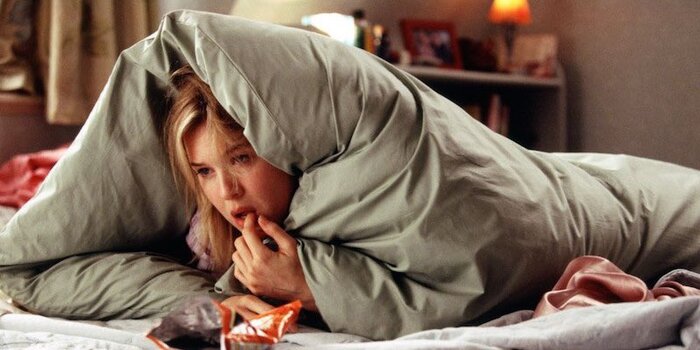 10. The Muppet Christmas Carol (1992)
This movie is a funny take on Charles Dickens' "A Christmas Carol." It stars all our favorite muppets and a perfectly-cast Michael Caine as Ebenezer Scrooge. You'll laugh, you'll cry, and you'll have confusing dreams about puppets for the next week. Merry Christmas!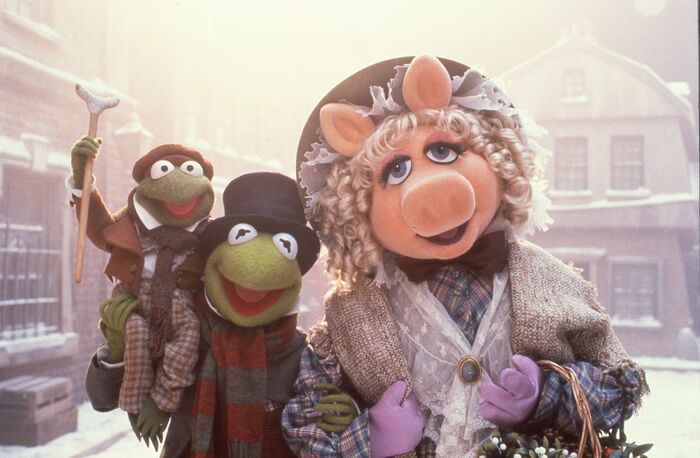 11. The Santa Clause (1994)
Tim Allen (yup, him again) stars as Scott Calvin. He becomes the new Santa Claus thanks to a classic case of right place, right time. Or wrong place, wrong time if he wasn't looking for a new job. Or a new beard.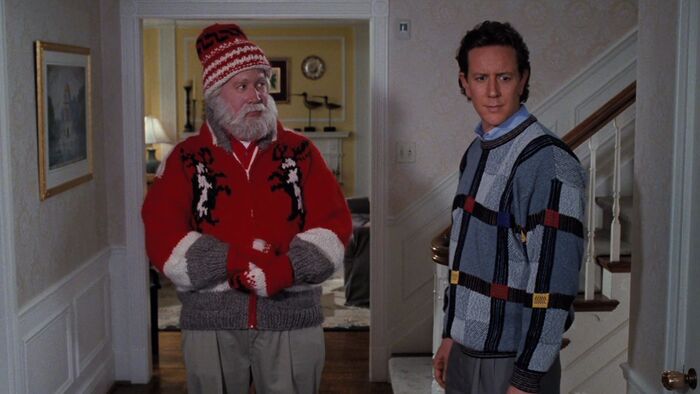 12. Four Christmases (2008)
Reese Witherspoon and Vince Vaughn star in this funny, charming flick about in-laws, when the couple are forced to visit with both sets of their divorced parents all in one day. It's one of those feel-good, "you love to hate them" kind of takes on family.
You'll either walk away feeling grateful for your in-laws, or with a fresh sense of dread about the impending holidays. Proceed with caution.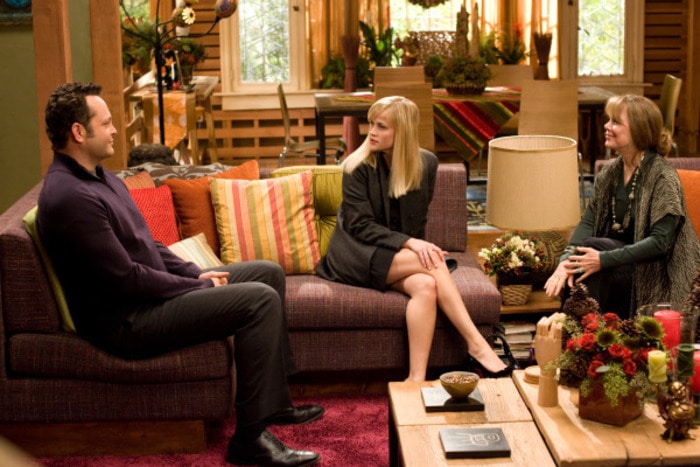 13. Jingle All the Way (1996)
This film revolves around a struggle that every parent (and well-meaning aunt) knows all too well: getting the must-have toy of the season. Arnold Schwarzenegger stars in the movie that could have only come out before the rise of both Amazon and eBay. A 2022 dad would never.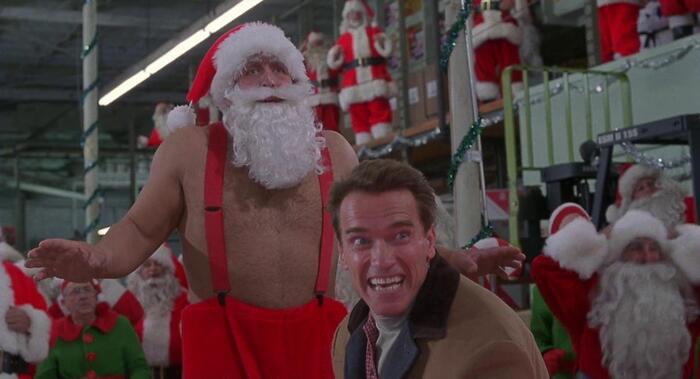 14. Arthur Christmas (2011)
Who doesn't love a good animated tale about Santa? Be quiet, Steve, no one asked you! In this film, the whole Santa family comes together to deliver a toy misplaced by Arthur, his young grandson, to a girl on Christmas day.
High stakes, and genuinely fun for the whole family, this film will make you grateful that you never agreed to go into business with your family.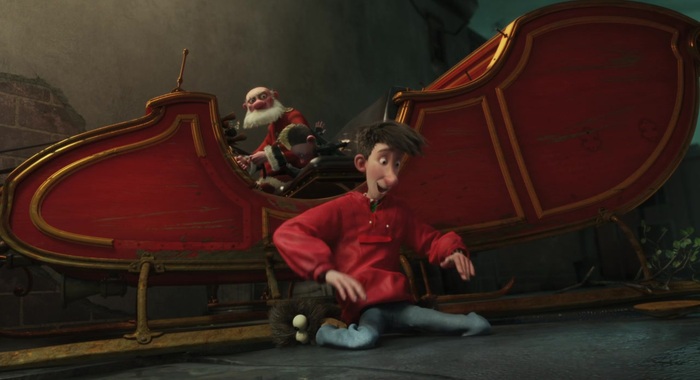 15. A Bad Moms Christmas (2017)
Mila Kunis, Kristen Bell, and Kathryn Hahn star in this festive sequel to Bad Moms. And this time the moms are battling it out with their own mothers around the holiday season.
Tensions are high, and the eggnog is flowing. We assume. THB the eggnog was flowing readily when we watched it, and we might have slept through half of it. Re-watch anyone? We'll bring mulled wine this time.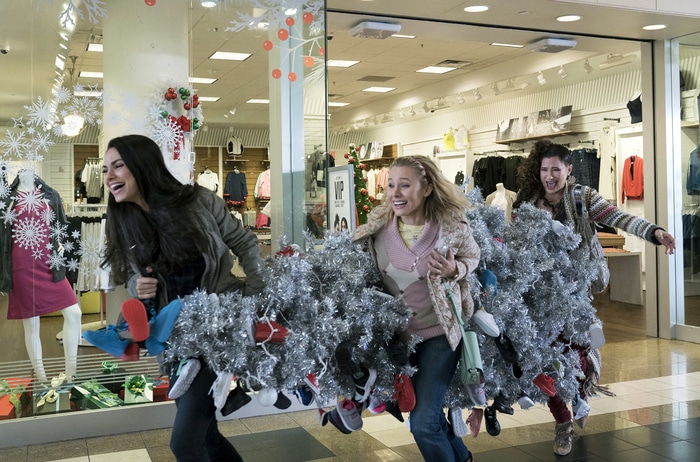 16. Home Alone 2: Lost in New York (1992)
What are the odds of a single child getting abandoned in two different locations on Christmas day? If you're like Macaulay Culkin, they're astronomical. And you should also buy a lottery ticket.
In the Home Alone sequel, Kevin McCallister's old opponents come back to haunt him in New York City this time. And to think, we've just been battling the giant rats.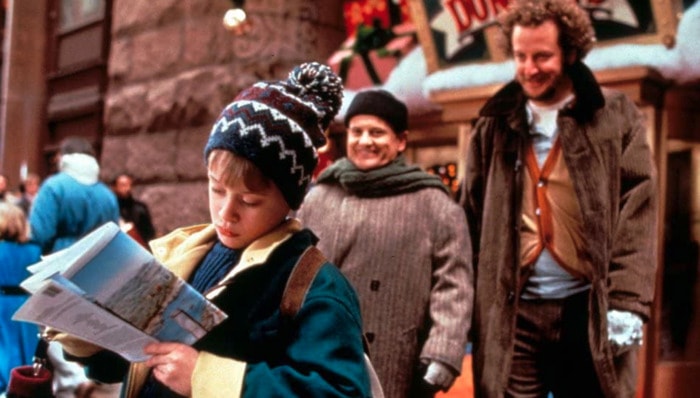 17. Love Actually (2003)
The star-studded cast in Love Actually includes Liam Neeson, Laura Linney, Hugh Grant, and Emma Thompson, among others. Like, a lot of others.
There are eight love stories explored throughout the five weeks before Christmas. And it was all before cell phones were big. Just imagine the chaos!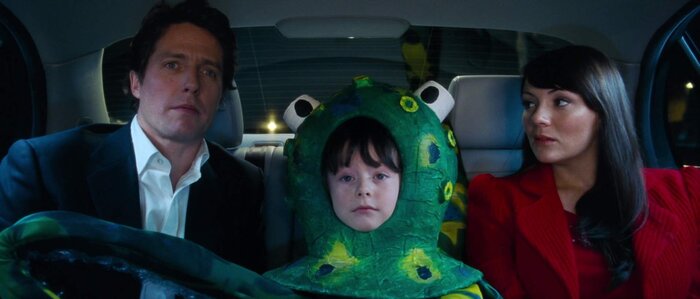 18. The Night Before (2015)
Think of this as a Christmas version of The Hangover. Joseph Gordon-Levitt, Mindy Kaling, and Seth Rogen star in this funny film about a Christmas Eve tradition between childhood best friends.
But now, it must come to an end as one of the dudes is starting a family. Mass revelry ensues, Santa crawls are had, and Miley Cyrus even makes an appearance. Yeah, we saved the best part for last.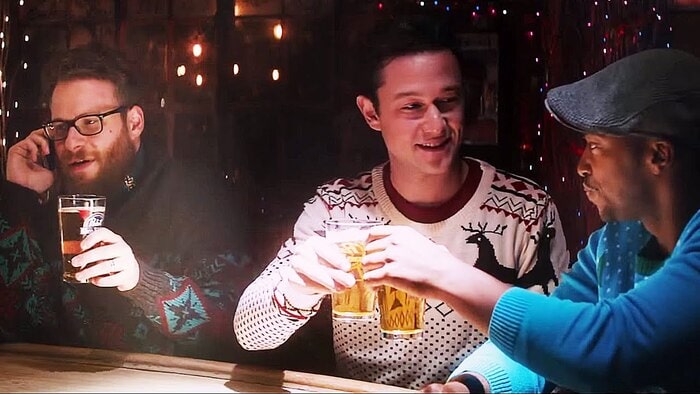 19. A Very Harold & Kumar Christmas (2011)
The buddy stoner comedy film marks the third in the Harold & Kumar franchise. Starring John Cho, Kal Penn, and Neil Patrick Harris, the movie is just what you'd expect it to be: funnier if you – like the main characters – are high.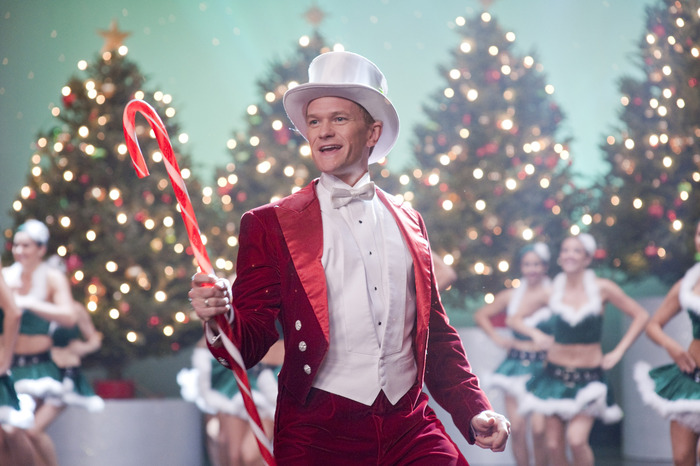 20. Almost Christmas (2016)
Featuring an all-star cast with Danny Glover, Gabrielle Union, Mo'Nique, and plenty others, Almost Christmas is set during the first Christmas since the family matriarch died. And things are…different.
It's hilarious, heartfelt, and everything you want from a holiday dramedy. Other than a few pounds of candy canes.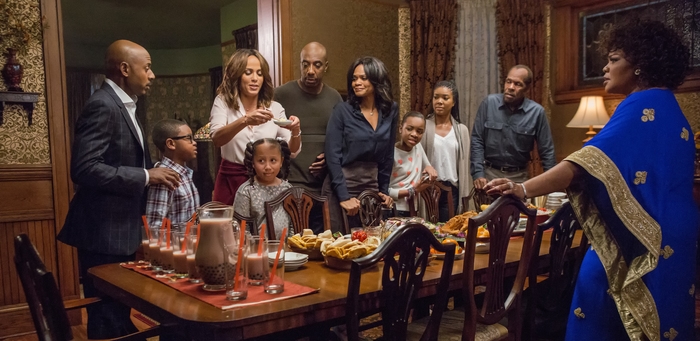 21. The Holiday (2006)
Two women on opposite sides of the world are looking for a change and decide to do a pre-Airbnb house swap over the Christmas holiday. What could go wrong? And how many adorable, attractive men could they possibly meet?
The answer is just enough, and just enough. Starring Cameron Diaz, Jude Law, Kate Winslet, and Jack Black, this will renew your passion for spontaneous travel. Sure, you may run into some rough patches. But as long as Mr. Napkin Face is involved, it's always a win.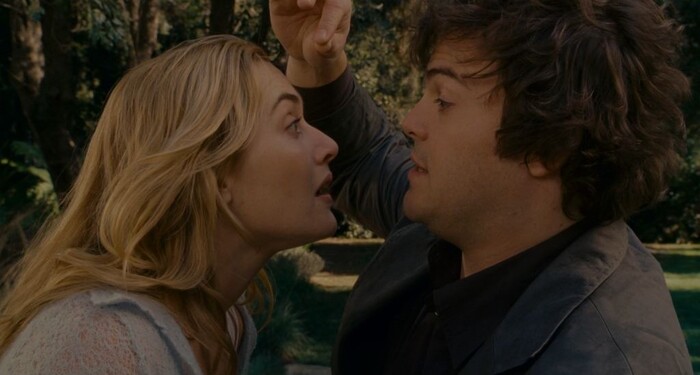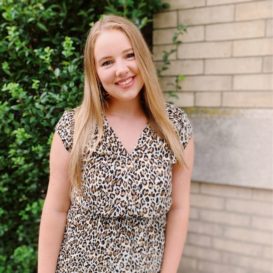 Latest posts by Laura Davis
(see all)