The snacks of the '90s were truly a different breed. Lunchables were the OG charcuterie boards and Dunkaroos were fine dining. But as much as we loved those delicacies after a grueling day of simple addition and foursquare, our adult palettes are more refined and our stomachs more sensitive. Thanks to the creators of tbh and Chubby, we can now enjoy our former faves in a new and improved way.
To start, tbh is a healthier, more sustainable take on a hazelnut cocoa spread. (Ahem, Nutella.) And Chubby Snacks are a grown up version of crustless PB&J snacks (Ahem, Uncrustables.) Put 'em together and what do you get?
This limited edition peanut butter and tbh hazelnut cocoa spread snack. It's available on October 20 at noon PST until it sells out. So, here's what you need to know about it.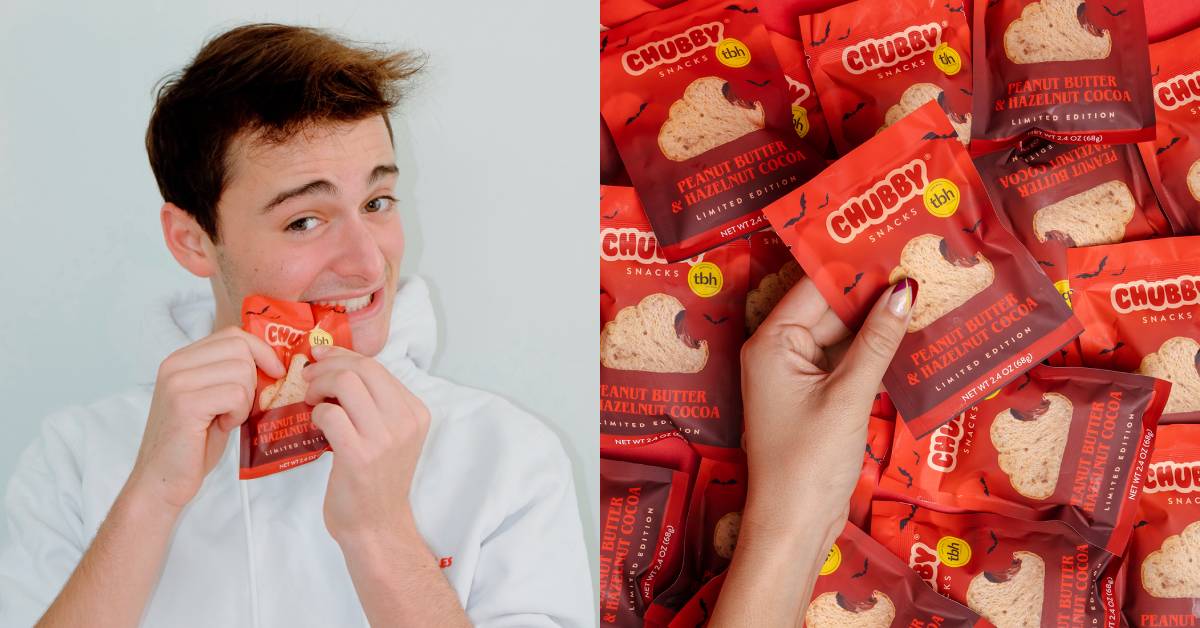 tbh x Chubby Limited Edition Snack
Long time Nutella lover Noah Schnapp (yes, that guy from Stranger Things), took it upon himself to create a more sustainable, healthier, vegan hazelnut cocoa spread. The end result was tbh.
Similarly, the creators of Chubby Snacks set out to make a tasty treat with homemade jams, single ingredient nut butters, and whole wheat bread. They don't star in Netflix smash hit, but we bet that they have a better haircut than Will Byers.
Oh…bowl cuts are back in style? Thanks, Gen Z.
Anyway, tbh and Chubby decided to pair up to defeat the demogorgon of modern snacking by collaborating for this limited edition creation.

"I grew up eating Nutella, Uncrustables, you name it," says Schnapp. "It's awesome to work with other brands trying to recreate the foods we enjoyed as kids, but with nutrient rich ingredients. Everyone deserves great food options, and this collab is absolutely delicious and also brings us one step closer to that goal."
Now, we love a good origin story, but what about the final product? We put tbh through the wringer with an honest review, and were very happy to report that the flavor, texture, and overall experience really lived up to the hype.
Sure, we may have gone through two jars of it, but we wanted to make sure we had a good understanding of it. For science!
Our tbh x Chubby Review
So, once again for science, we taste tested the tbh and Chubby collab and are here to report our findings. Unfortunately, no Bunsen burners were involved. But the process was still pretty enjoyable. Here's what we uncovered.
1. Taste
Going into this, we already knew that we liked the tbh hazelnut cocoa spread. So, seeing out this makes up 1/3 of the snack, we had high hopes.
Next was the peanut butter portion. Hold on to your hats, boys, girls, and telekinesis folks. It tasted like peanuts! Slightly salty and extremely nutty.
In a world where supermarket shelves are lined with processed peanut butter filled with extra sugar, salt, and things we should be able to pronounce but still stumble over, this was a refreshingly pure flavor. It was just smooth, creamy nuts. No buts about it.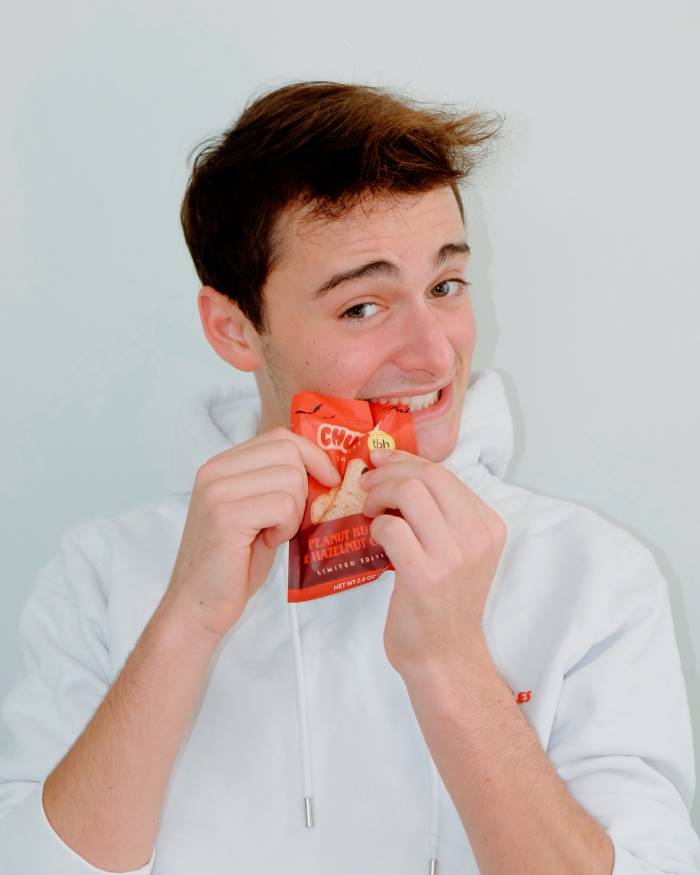 Then, there was the whole wheat bread casing. The glue that holds all the gloop together. Honestly, it was pretty unremarkable. But that made the hazelnut cocoa spread and the peanut butter the stars of the show, and we weren't mad about that.
All of these elements came together for a sweet and salty mixture. It wasn't sickenly sweet, and it wasn't overly salty. Someone keep an eye on Goldilocks, because this is right up her alley.
2. Texture
The flavor of the tbh Chubby Snack was on point. But the texture was…a lot. They really said, "how much hazelnut cocoa spread and peanut butter can we pack into this pouch?" And then doubled it. And then called their mom just to say hello, because that's the nice thing to do. (Hint hint.)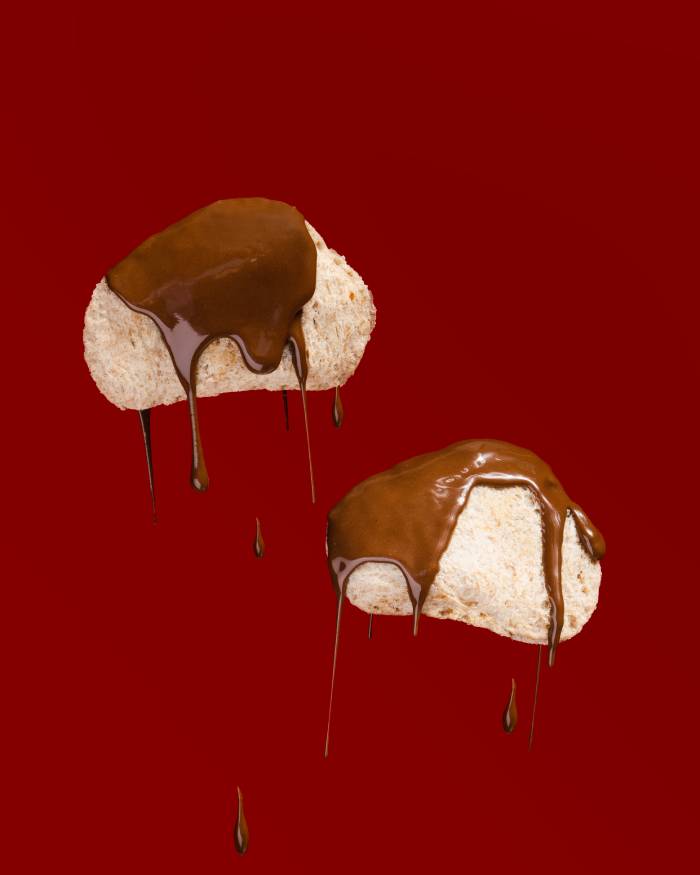 So, the upside of this is that you're really getting your money's worth. The slight downside is that there's an aggressive ratio of filling to bread. At the risk of saying "mouthfeel," this made for a very overwhelming mouthfeel. Great, now we've said it twice.
Do we wish we could have had a side of bread to mop up the extra filling? Kinda. But would we have been even more disappointed if there was a lack of filling? Absolutely.
3. Experience
One major thing we haven't mentioned about Chubby Snacks yet, is that they come frozen! Even if you live in a sweltering hot state like Texas (hello, nice to meet you), Chubby Snacks will appear on your door as cold as ice.
Assuming you ordered it. If not, maybe you should ask some questions first.
Of course, eating frozen bread and peanut butter isn't exactly what four out of five dentists recommend. So Chubby recommends that you either thaw the sandwiches for an hour before eating them. Or, you can pop them into a toaster, air fryer or pan to expedite the warming process.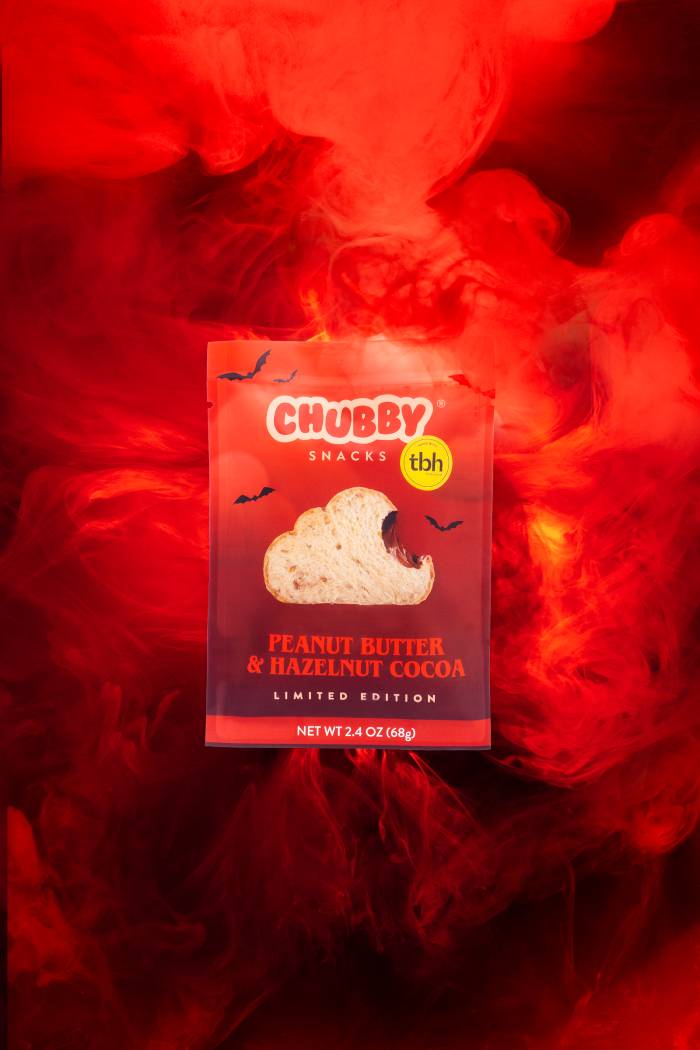 We chose the toaster method, and were very pleased with how well and how quickly it worked. After just a few minutes, the sandwich was completely unfrozen, warm and crispy on the outside, and melty on the inside.
We've had way too many experiences with frozen pizza bagel bites that obliterate our mouth with the fire of 1,000 suns, only to be rock solid in the center. But this wasn't the case for our Chubby snack! Our taste buds remained in tact, and we never chipped a tooth on a sneaky frozen chunk of peanut butter.
The Final Review of tbh and Chubby
If you're looking for an indulgent snack that isn't full of processed junk, the tbh and Chubby collab is what you've been searching for. The sandwiches satisfy both a sweet and salty craving, are filling, and are quick to prep.
And not that we're the kind of people who buy vegetables only to have them rot in the back of our fridge, but we do appreciate that these have a long freezer life.
And finally, we love anything that gets delivered to our front door. Well, except for that parking ticket. So do yourself a favor and snag this snack before it sells out. They're available here until they're not!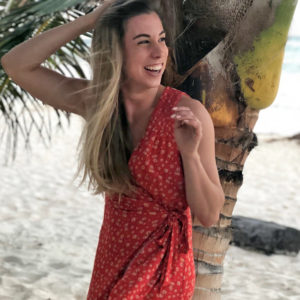 Latest posts by Hannah Rex
(see all)