Starbucks' Fall drinks got even better this year thanks to the addition of two new menu items. And naturally, that means we had to rank them from worst to best. Everything needs to go in its proper place, and we'll take any excuse to order five Starbucks drinks in one day.
Each season, the popular coffee chain ups the ante by innovating limited-edition menu items that keep us lining up morning, noon, and night. This year, new additions include the Iced Pumpkin Cream Chai Latte and the Iced Apple Crisp Oatmilk Shaken Espresso, while old favorites like the Pumpkin Spice Latte returned with a vengeance.
What? We like to picture the drinks as sentient, and in competition with one another. Want to read our PSL fan fiction?
Our findings have led us to some surprising conclusions. Maybe we'll convince you to look outside of Starbucks' well-known Fall drinks to try something different on your next coffee run. This caffeine crash better be worth it.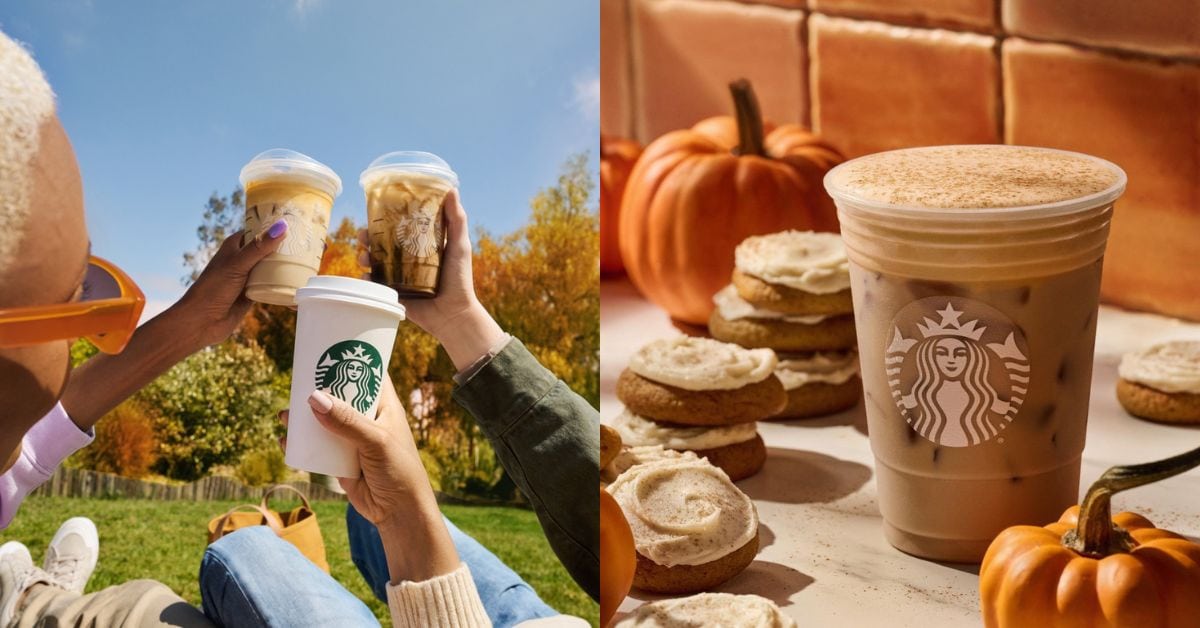 Starbucks Fall Drinks Ranked Worst to Best
7. Pumpkin Spice Latte
Listen, we know this may get us canceled, but in the grand scheme of Starbucks' Fall offerings, the PSL is just too basic and so last year. Wow, it feels good to get that off our chest. Hang on a sec, we have to confess something to our roommate.
The PSL is fine. Truly, it's a fine drink if you're looking for something to get at Starbucks as soon as the first orange leaf drops to mark the beginning of Fall. A Pumpkin Spice Latte is a rich and creamy drink that's well-balanced. It's just boring. Innovation becomes us, and evidently so does snark. Sorry not sorry.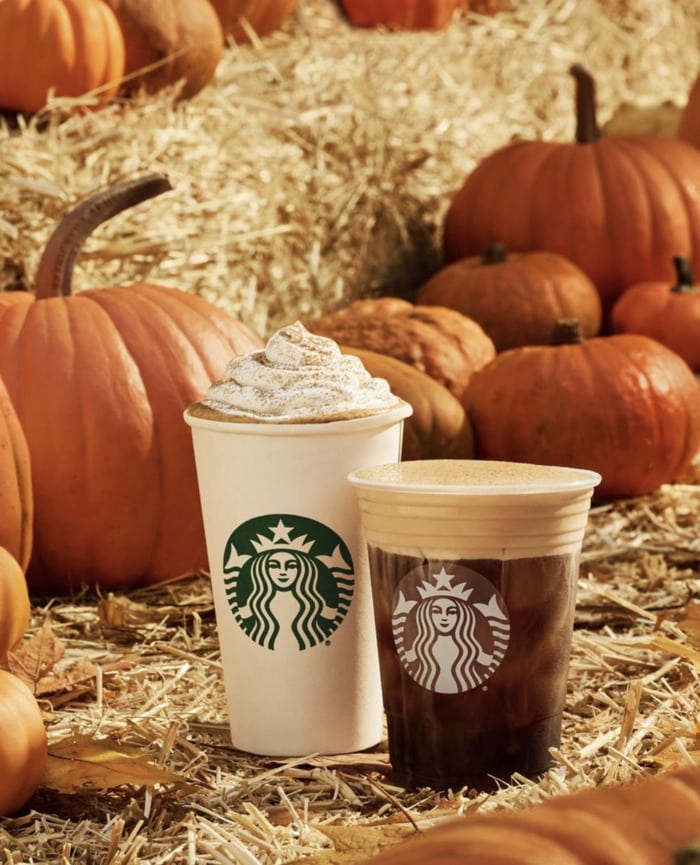 6. Pumpkin Cream Cold Brew
Starbucks is a reliable gut-buster. You know it's going to be tasty. You also know it's likely going to give you a stomach ache, especially with all that cold foam.
But the most unfortunate thing about this drink is that the pumpkin cream doesn't come through enough to cut the cold brew. We kept waiting for a sip where the richness of the pumpkin could shine, and sadly it never came.
It was good, but not great. And aren't pumpkins supposed to be great?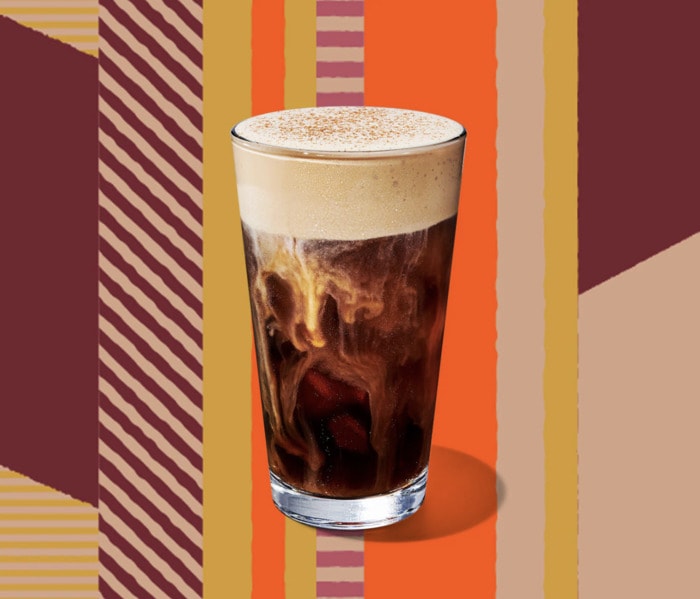 5. Apple Crisp Oatmilk Macchiato
The Apple Crisp Oatmilk Macchiato is just fine. The apple flavor is plentiful, making you feel like you've taken a huge swig of liquid apple crisp (which is, frankly, never a bad thing). Meanwhile, the oatmilk is a better pairing than dairy milk, as it's creamier and richer.
Macchiatos are, however, light on the coffee flavor. If you're into that, you may like this more than we did. We like when our coffee smacks us in the face. We don't feel the same way about seagulls.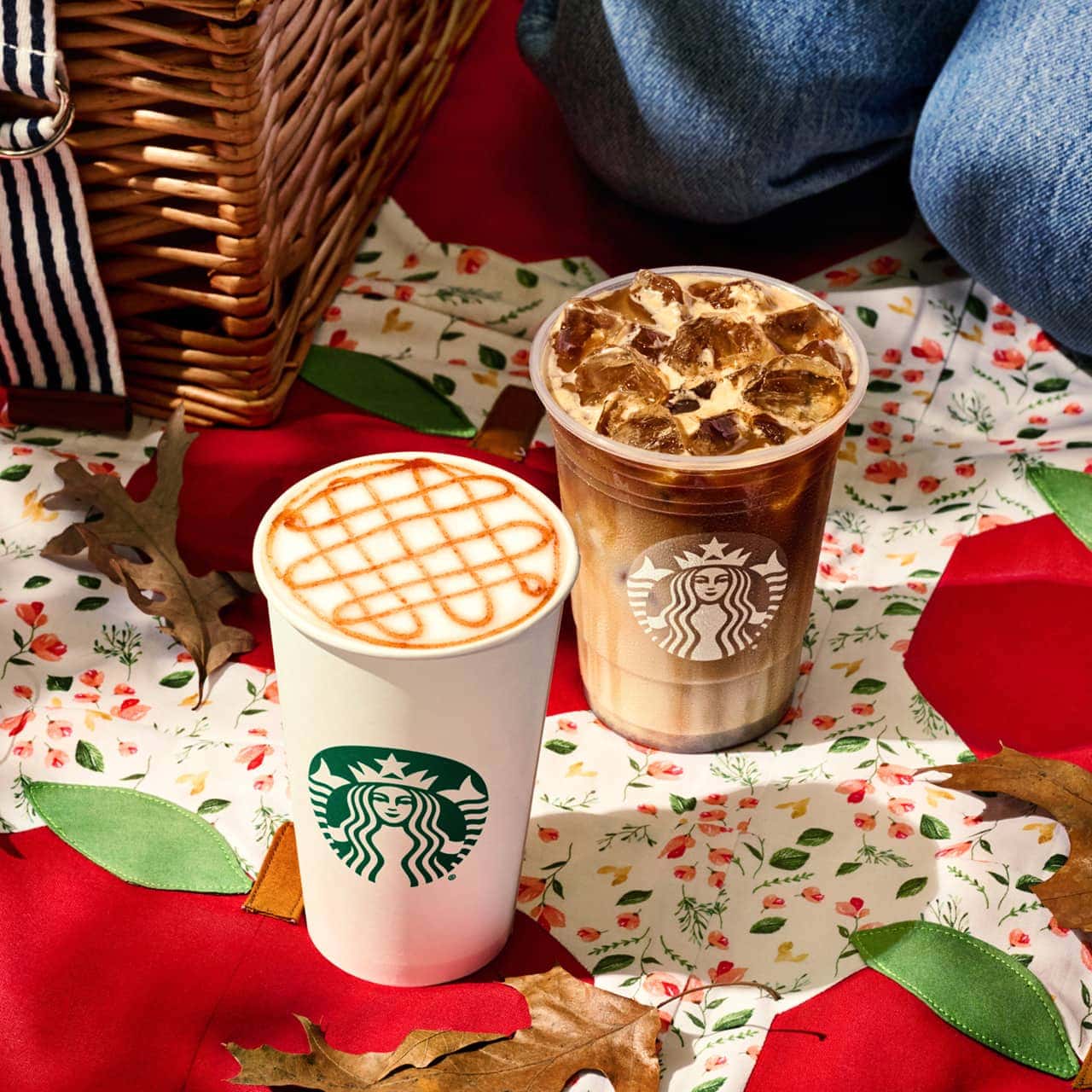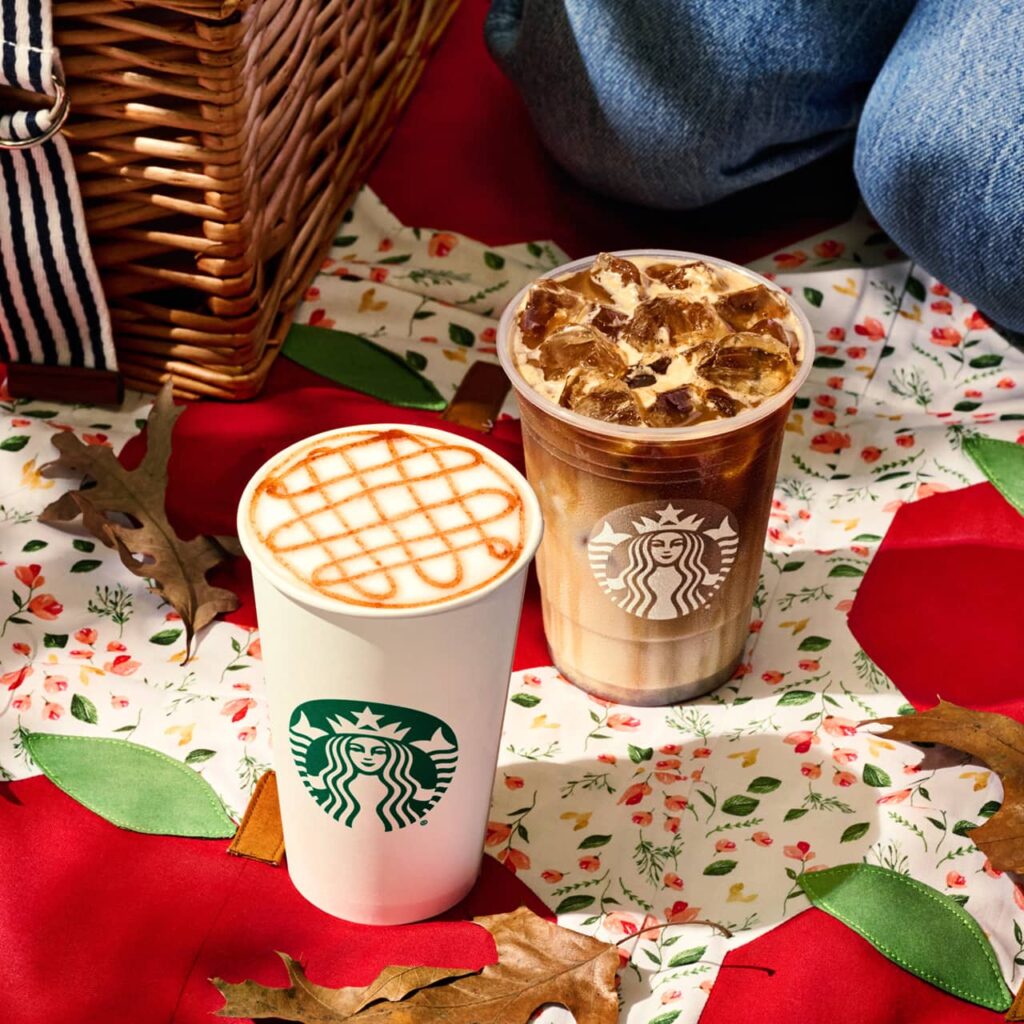 4. Apple Crisp Frappuccino
Added to the menu last year, the Apple Crisp Frappuccino didn't exactly wow us but it isn't a total flop either. Overall, the flavor is pretty muted, which is especially disappointing when you're anticipating a flavorful slice of apple crisp.
It certainly nails the Fall feeling, but it didn't have us rushing back for another sip. We prefer the texture of this drink to the Apple Crisp Oatmilk Macchiato, because it feels more hearty, like its namesake. It doesn't give us enough to snag the crown, but we had a good time nonetheless.
Here's a participation ribbon, Apple Crisp Frappuccino.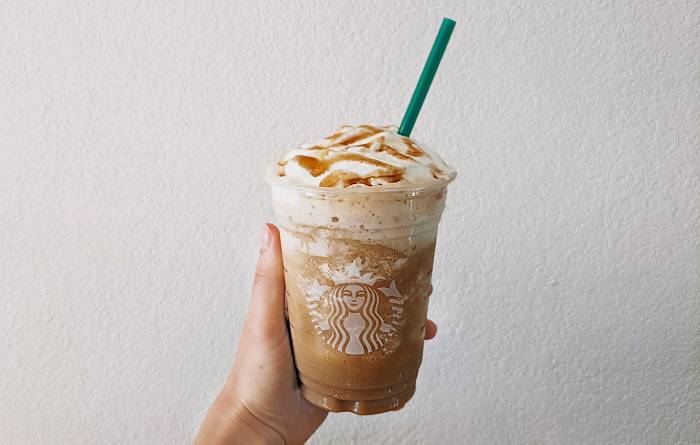 3. Pumpkin Spice Frappuccino
We're champions of an iced beverage, so it's no surprise we enjoyed the Frappuccino version of Starbucks' signature Fall drink better than the original. It sort of tastes like pumpkin pie in a cup, because the texture is firmer and colder.
We like pumpkin pie, so we are happy campers. And happy tasters. Did you need to know we're camping right now? We still haven't nailed the whole "oversharing" thing.
While PSF doesn't quite roll off the tongue like PSL does, the drink is a bigger winner for us. It's also the most orange drink on the menu, and that has to count for something during this season. Orange you glad we didn't make a cheesy orange joke?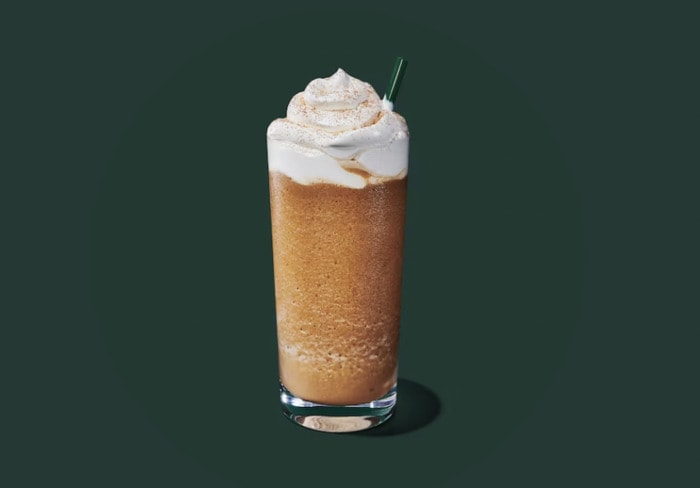 2. Iced Apple Crisp Oatmilk Shaken Espresso
Starbucks expanded their Fall menu this year, and boy are we glad they did. The apple flavor in the new Iced Apple Crisp Oatmilk Shaken Espresso is strong enough to hold its own and mesh well with the strong espresso. Unlike you, pumpkin.
Plus, the oatmilk has just enough extra flavor to bring yet another layer to the drink. This makes us even more firmly believe that iced drinks are superior to hot ones. We like our beverages cold as our hearts. Ha ha. The people pleaser in us is screaming to tell you we're kidding.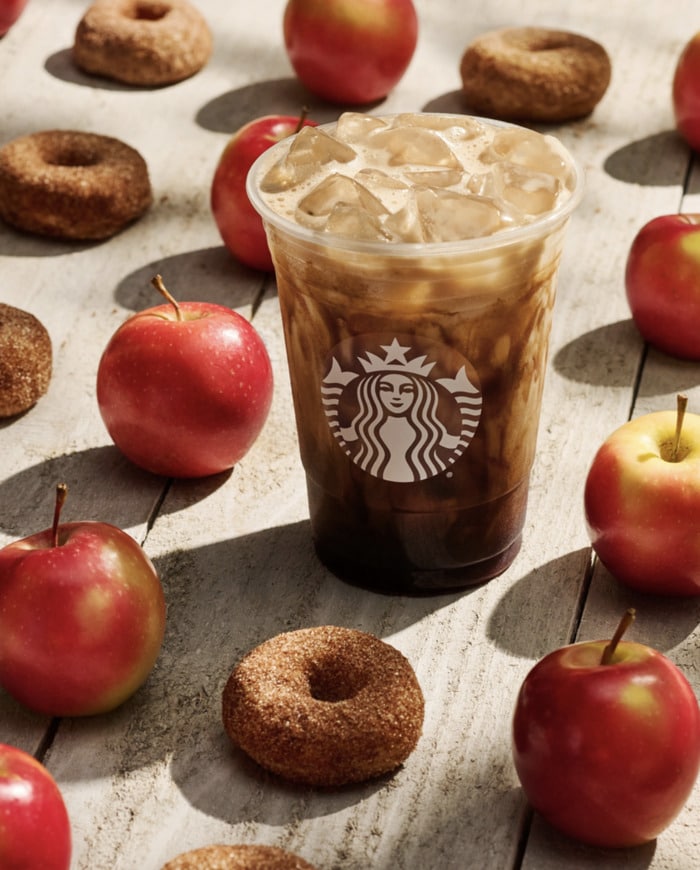 1. Iced Pumpkin Cream Chai Latte
We low-key feel like we should get a cut of the profits from Starbucks on this one. It's a drink we've been concocting for years off-menu, and the chain has finally gotten on board. But we'll accept it because it's time everyone knew the secret of the Iced Pumpkin Cream Chai Latte.
This drink is topped with pumpkin cream cold foam, which is even better than the bootleg version we make by dumping pumpkin sauce into our Chai Latte. If you want Fall in a cup, this is it.
Yes, it's absolutely loaded with sugar, but when you're dealing with the depression that comes at the end of summer, this drink will make you feel a little better. It won't bring back your tan, though. Starbucks innovation team, you're up!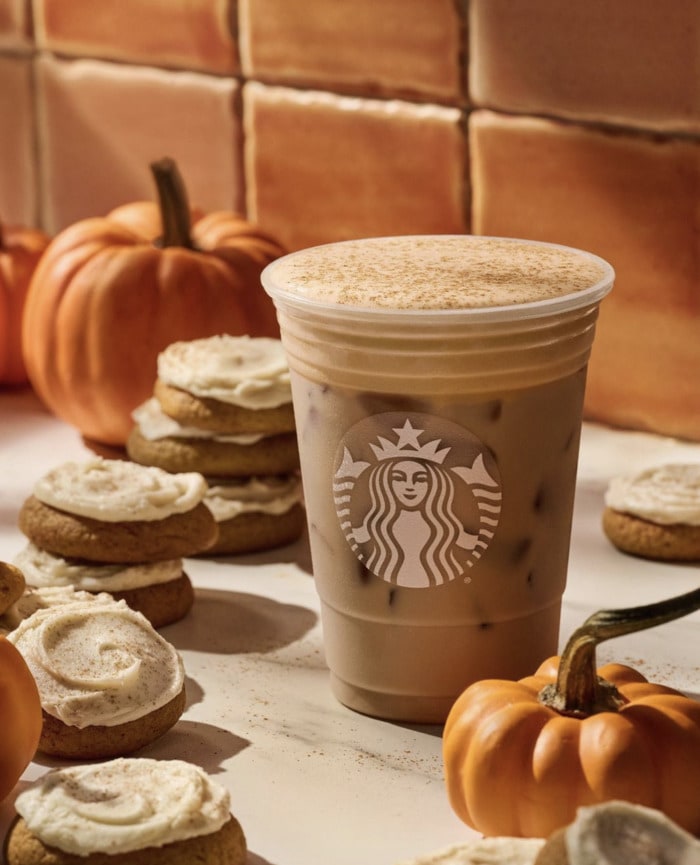 Latest posts by Hedy Phillips
(see all)