Some days you need more than the promise of caffeine to get out of bed. Or maybe you just really want to confuse your coworkers. Either way, if you're looking for some bean juice with a side of humor, then these funny coffee mugs are for you.
From quirky phrases to ridiculous designs, these hilarious mugs and cups will make even the biggest Scrooge laugh. Or at least crack a smile. If he's had his own cup of coffee already.
Some of these funny mugs will help you hold onto your crown as the workplace clown, while others…well, they should probably stay at home. And tucked away in the cupboard when your parents come to visit.
And even if you want all of them for yourself, they make great gifts for your friends, too! Scroll through this list and you'll get all the birthday and holiday presents needed for a whole year. Now you'll have more time to do more important things. Like, drinking more coffee.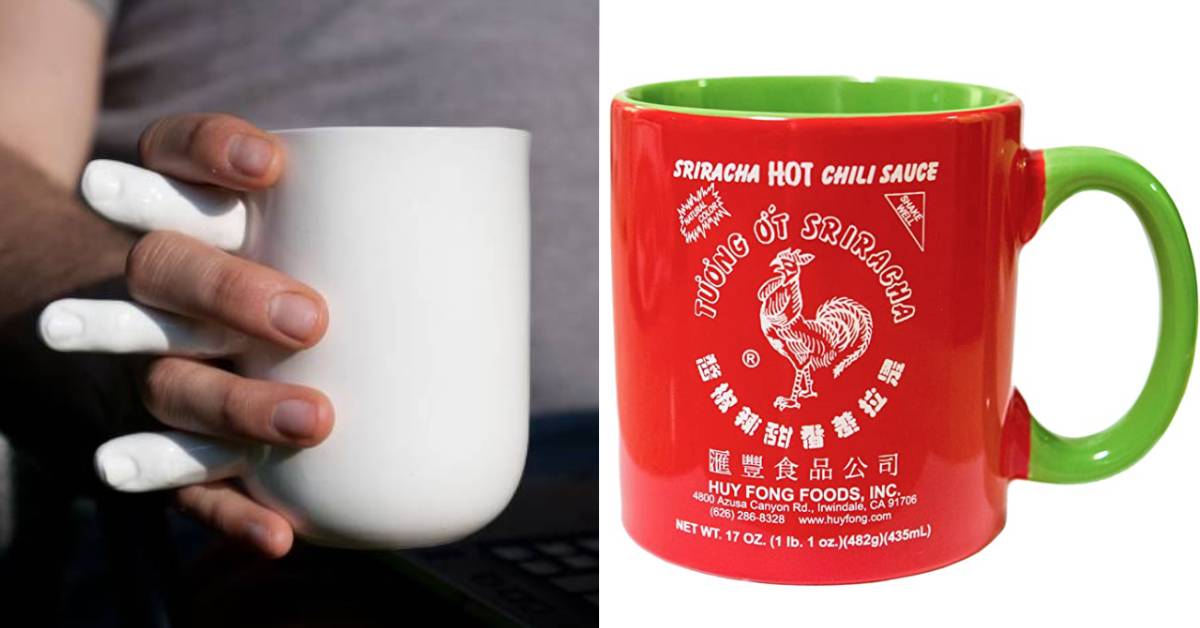 21 Funny Coffee Mugs
1. Coffee Pot Coffee Mug
This is perfect for those days when it feels like you need an entire pot of coffee to survive. Which is most days. Except for May 24th. That's when we need two pots of coffee.
Get it on Amazon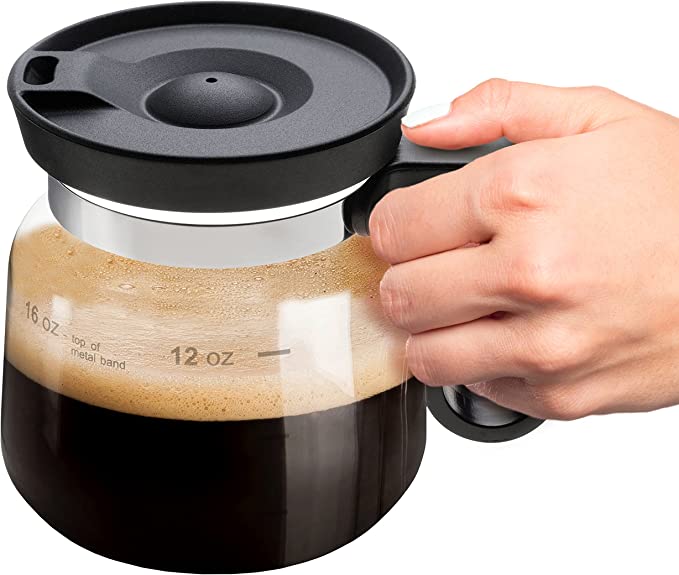 2. Lego Coffee Cup
Of course this won't distract you from all the actual work you have to do in the day. Wait what do you mean it's already 3PM?
Get it on Amazon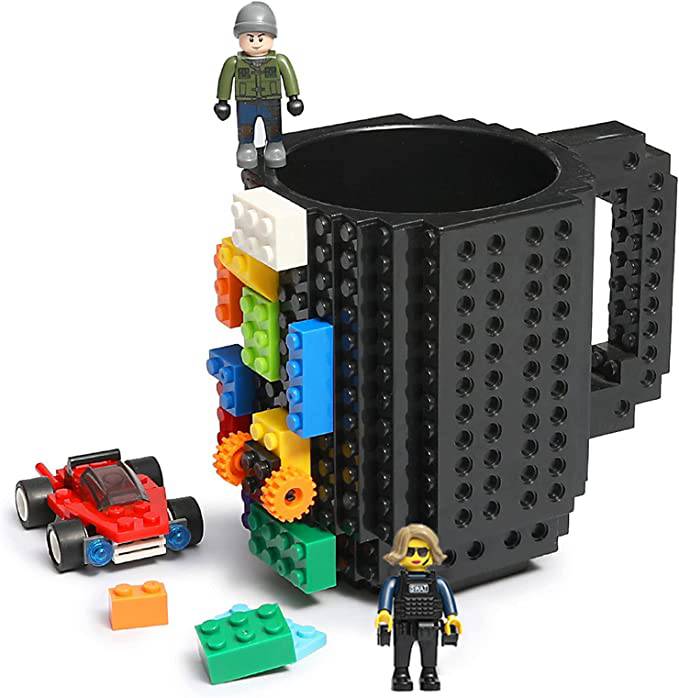 3. Toilet Coffee Mug
We all know what they say about coffee. And this just shows it.
Get it on Amazon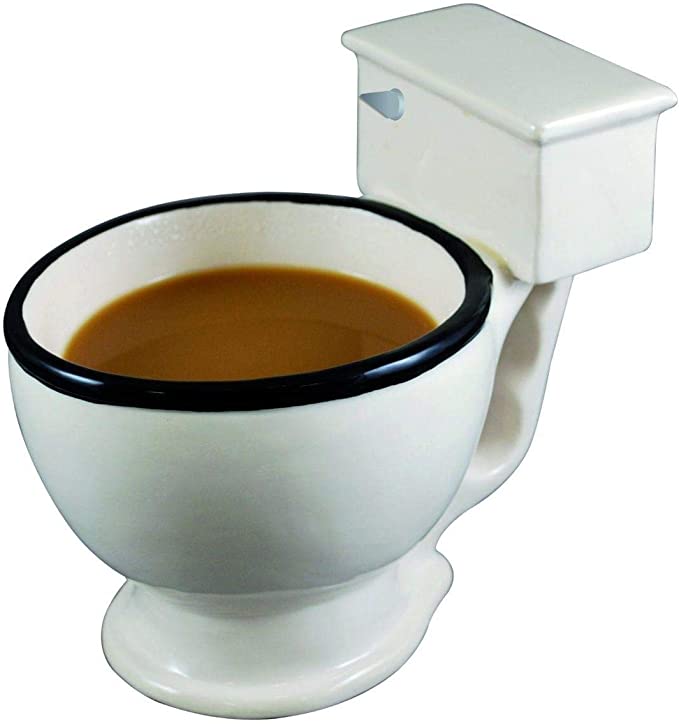 4. Tit Bird Coffee Cup
Hey, our eyes are up here! Oh, you were just looking at the birds?
Get it on Amazon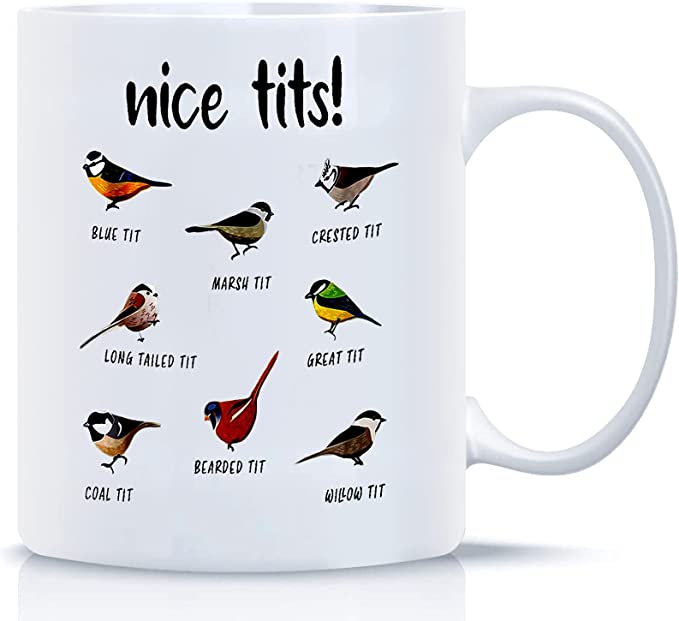 5. That's What She Said Coffee Mug
For fans of The Office or anyone who hasn't updated their joke repertoire in 15 years. No we will not pull your finger.
Get it on Etsy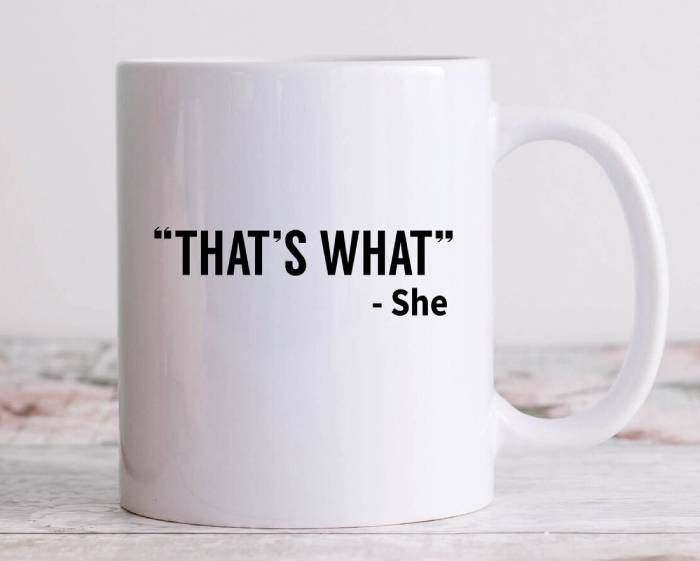 6. Have A Nice Day Funny Coffee Mug
Now you can stay muted on your next Zoom meeting and still say so much with a simple sip of coffee. Yes, Chad. This is for all those extra assignments you gave us over the weekend.
Get it on Etsy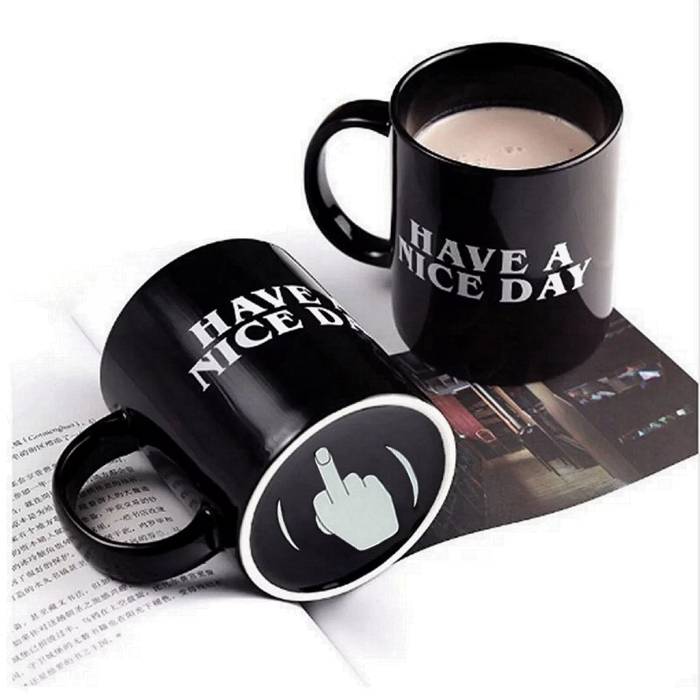 7. Funny Finger Mug
Somehow, this makes us both incredibly uncomfortable and very comforting. At least now we'll have something to talk about in therapy this week.
Get it on Etsy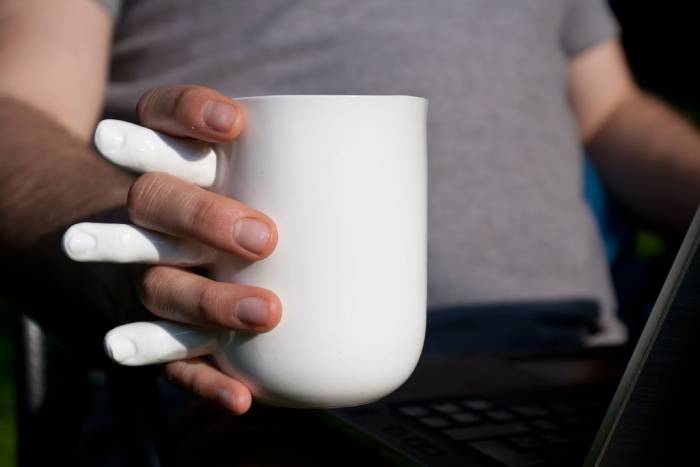 8. Nicolas Cage National Treasure Coffee Cup
This could go on a list of the best coffee mugs and a list of funny coffee mugs. Nic Cage just has that kind of range. We just can't wait for him to do a collab with Adele.
Get it on Amazon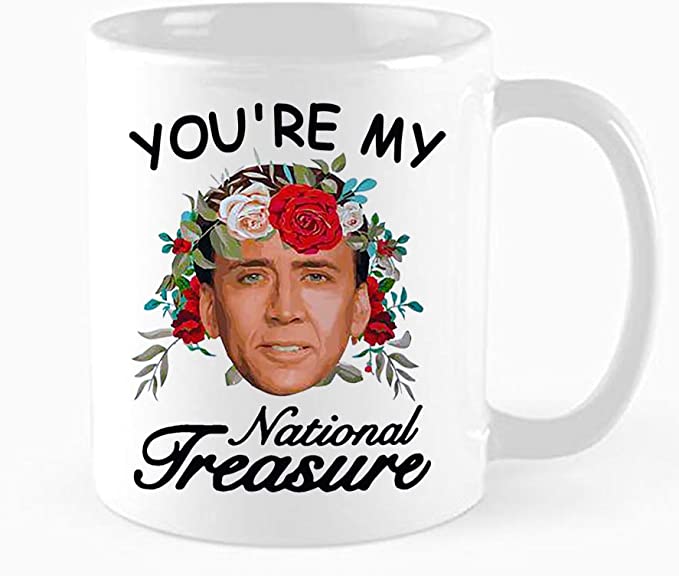 9. Freak In the Excel Sheets Mug
Did you see this and immediately think of that one person in your life who would absolutely love this, or are you that person?
Get it on Amazon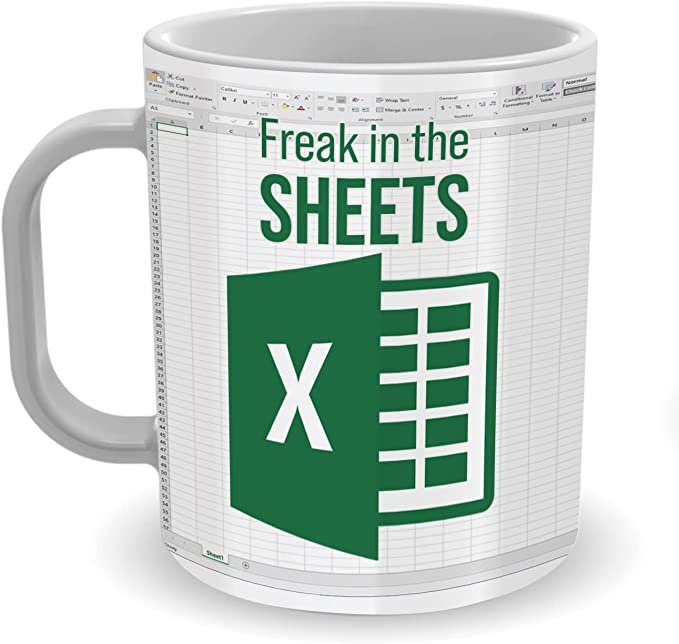 10. Heat Changing Beer Mug
We know that it's always 5 o'clock somewhere, but we also know that HR will be a lot more lenient if they find you with this funny coffee cup instead of an actual mug of beer. Unless you're planning on sharing? We'd love an IPA.
Get it on Amazon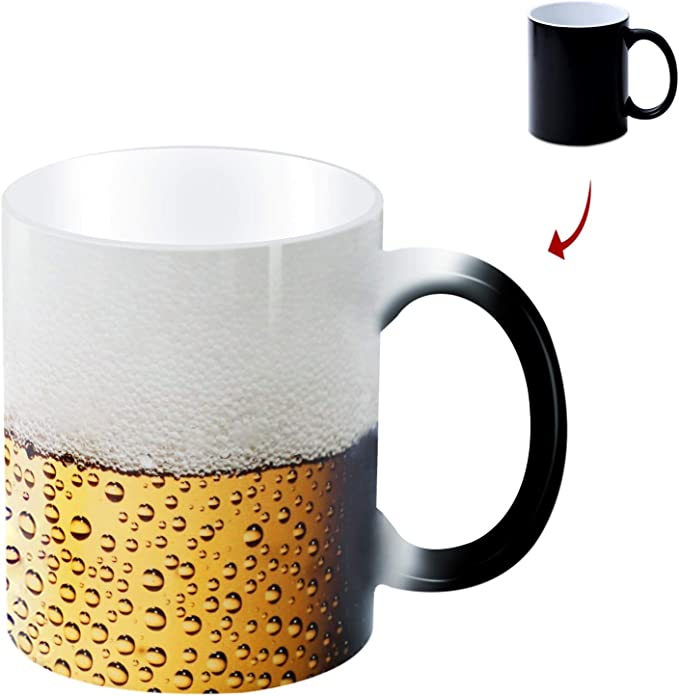 11. Dirty Floral Coffee Cup
Pretty enough to display out in the open. Risqué enough to make your great-grandmother blush. If she was wearing her glasses, that is.
Get it on Etsy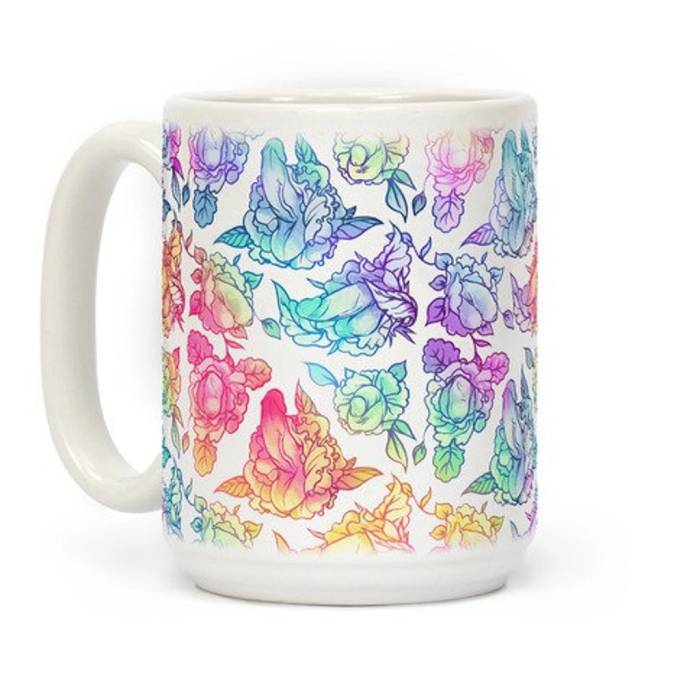 12. Here We Go Again Coffee Mug
Sometimes, all it takes is a sip to go from the top phrase to the bottom phrase. Other times, it takes a two week tropical vacation, throwing your phone in the ocean, and adopting two more dogs. Anyway…great cup.
Get it on Etsy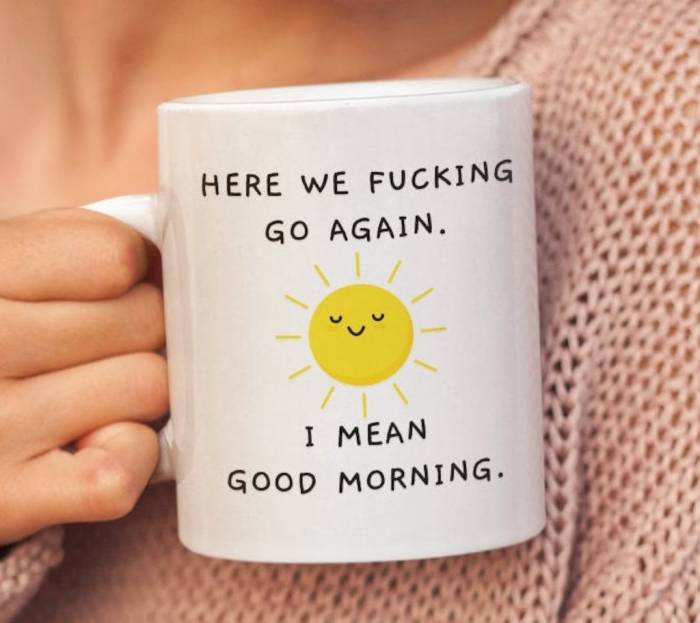 13. Cat Tarot Card Coffee Cup
How do you get your friends to finally let you give them a tarot card reading? Put cats on the card. And put the cards on a cup filled with coffee. And then give them really, really, sad pleading eyes. Simple!
Get it on Etsy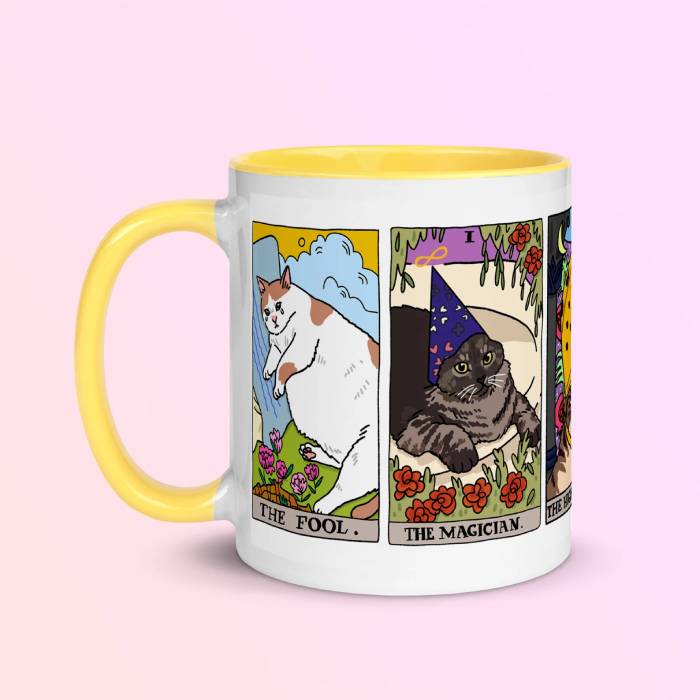 14. Good Vibes Only Mug
Sure, Jan, that's totally a new kind of hair curler.
Get it on Etsy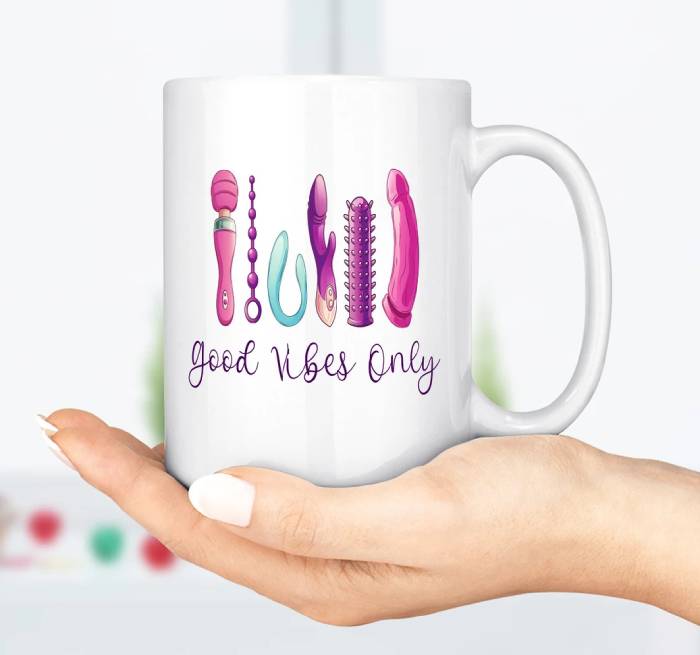 15. Funny Cow Coffee Mug
We won't tell if you still decide to put oat milk in this coffee cup.
Get it on Amazon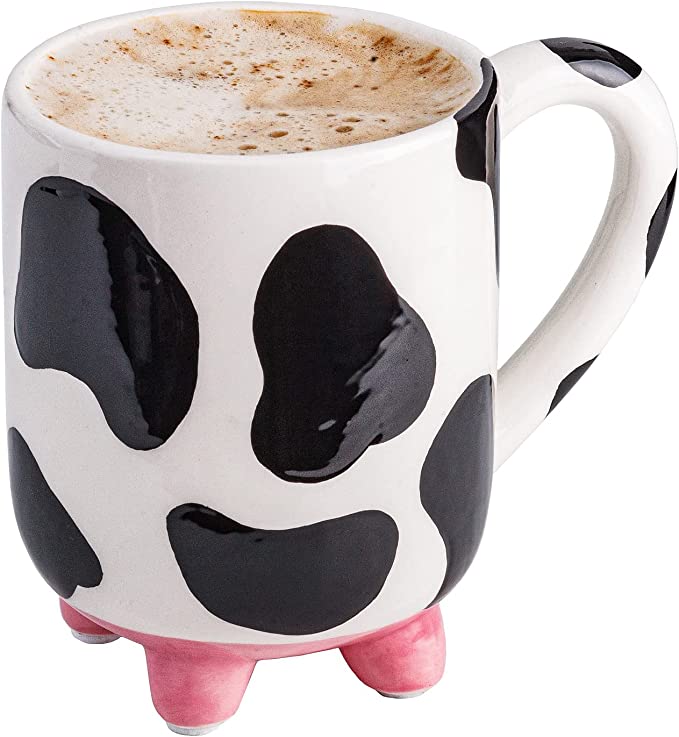 16. Back And Body Hurts Coffee Cup
If you're old enough to get this mug, then you're old enough to resonate with this mug. You also get PTSD when you smell anything with a cucumber melon scent.
Get it on Amazon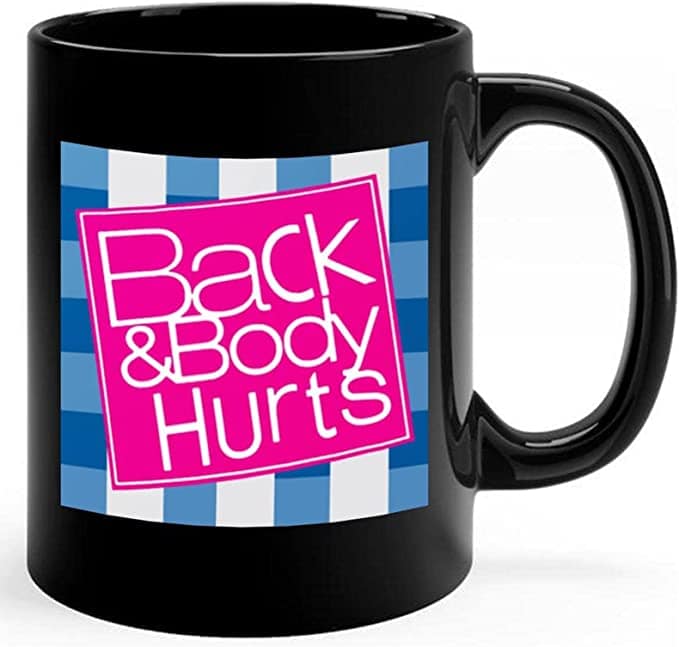 17. Stack of Pancakes Funny Coffee Mug
In a perfect world, our coffee tastes like freshly made pancakes slathered in syrup. But until Starbucks hires Willy Wonka to invent that, we have this.
Get it on Amazon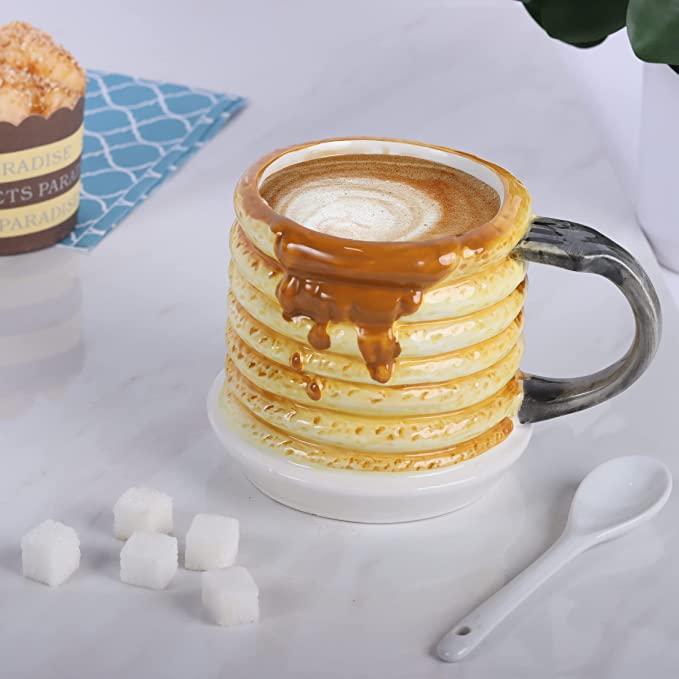 18. Everything Is Fine Mug
If you say it enough times then it must be true. Right? Right?!
Get it on Amazon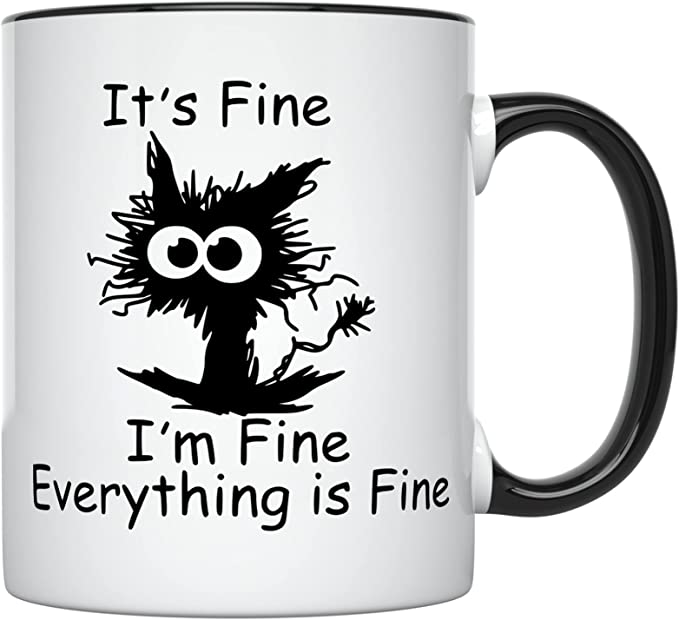 19. Sriracha Coffee Mug
We're not saying we haven't thought about adding sriracha into our coffee. But we're also not saying that it tasted good…
Get it on Amazon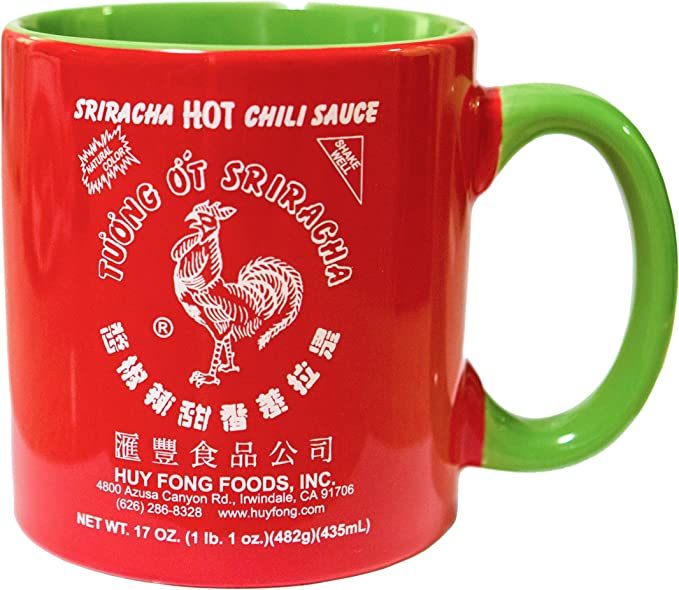 20. Alice In Wonderland Stacked Coffee Mugs
We're all a little mad until we've had our coffee. Then, we're even madder. Hey, who stole our hats?
Get it on Amazon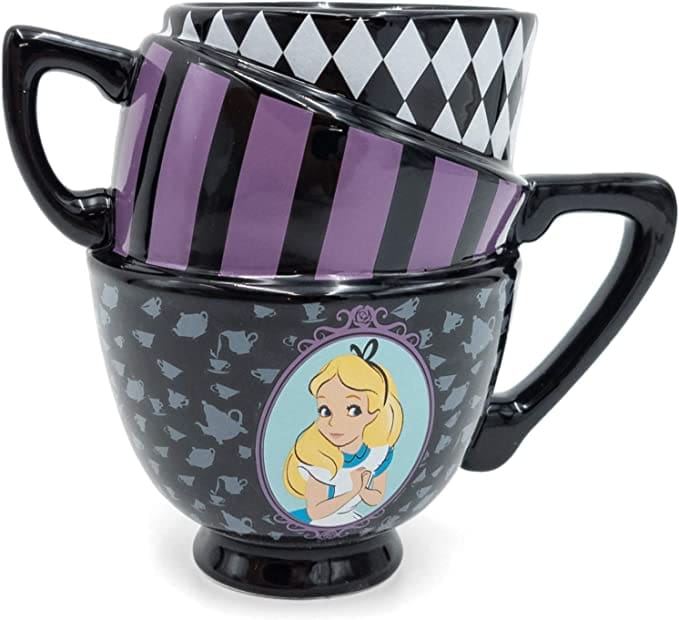 21. 3D Dinosaur Coffee Mug
This coffee mug has it all. A drawing that looks like it was created by a four-year-old. A dinosaur who's having an existential crisis. A funky handle that will probably break after you use it 3.5 times. It is beauty. It is grace. And everyone on our Christmas list will be getting one.
Get it on Amazon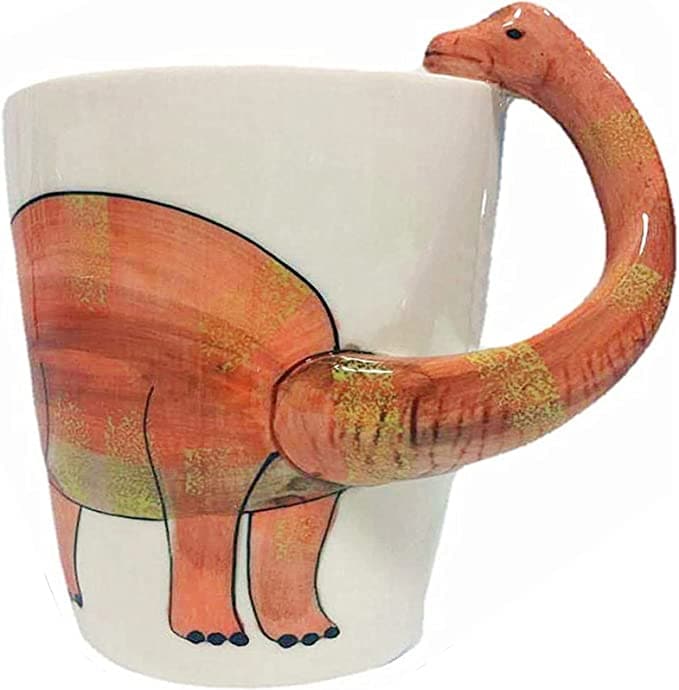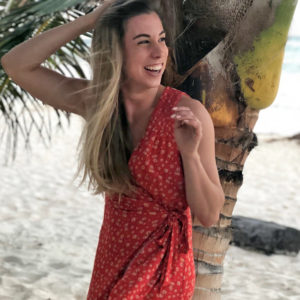 Latest posts by Hannah Rex
(see all)