If you're tired of the old milk and espresso combination for your morning jolt, we have some tips for you. One: Stop using old milk. Two: Check out these Starbucks secret menu lattes.
Now, you don't want to walk into a Starbucks and yell for an off-menu drink by its TikTok name. That's a surefire way to get a blank star and heavy sigh from your barista. Also, don't you remember how to use your inside voice from elementary school?
To order a secret menu drink, you'll need to know the recipe. So we're giving you the keys to the (Starbucks) kingdom with these secret menu latte recipes.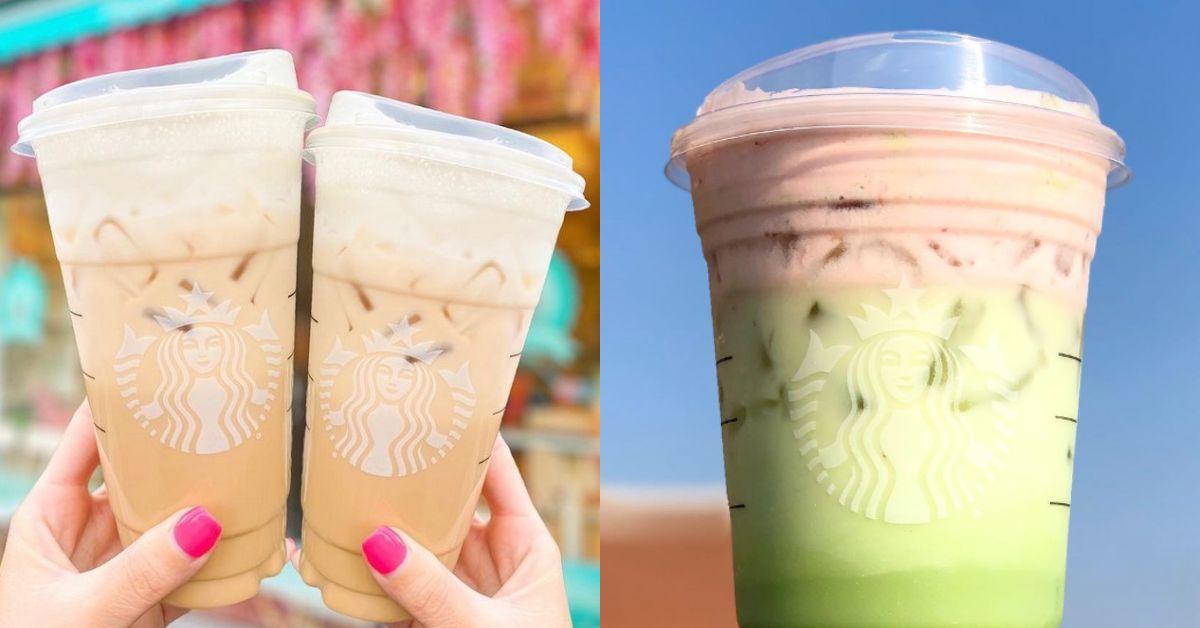 Some of these are coffee based, while others feature matcha. Most of them taste great either hot or iced. And some of them are shockingly simple, while others, well…you might as well write down the instructions on a poster board. And shell out a nice tip for whoever is making it.
But what do they all have in common? They give the PSL a big run for her money. Hey, she had a good run!
14 Starbucks Secret Menu Latte Recipes
1. Upside Down Pumpkin Latte
Order a Venti Iced Matcha Latte made with oat milk
Ask for only 2 scoops of matcha
Ask for 5 pumps of white mocha
Top with pumpkin spice cold foam and caramel drizzle
Sprinkle in 1 packet of salt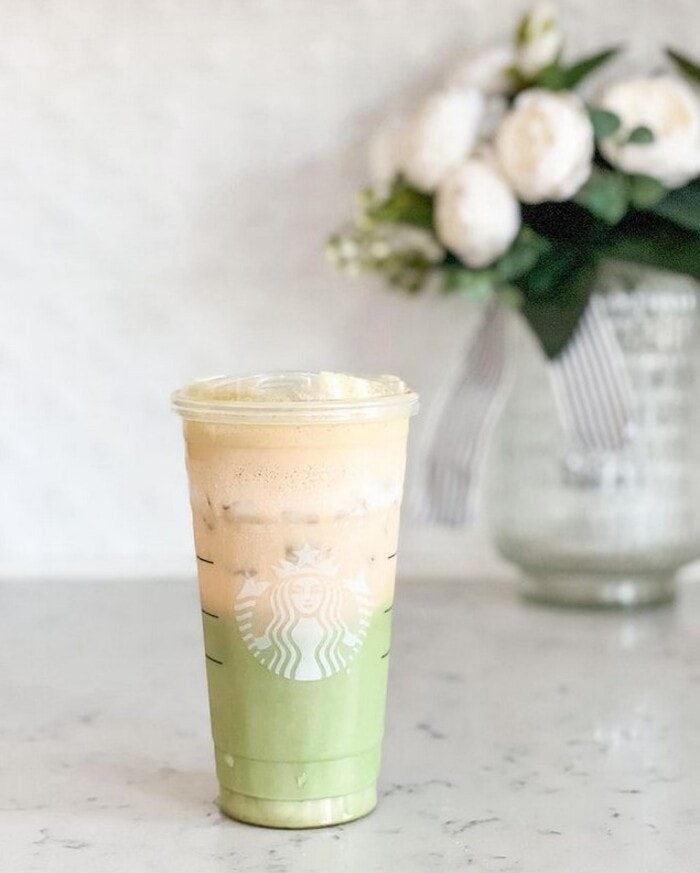 2. Moon Drink Latte
Order a Grande Iced Matcha Latte made with coconut milk
Ask for 2 pumps of chai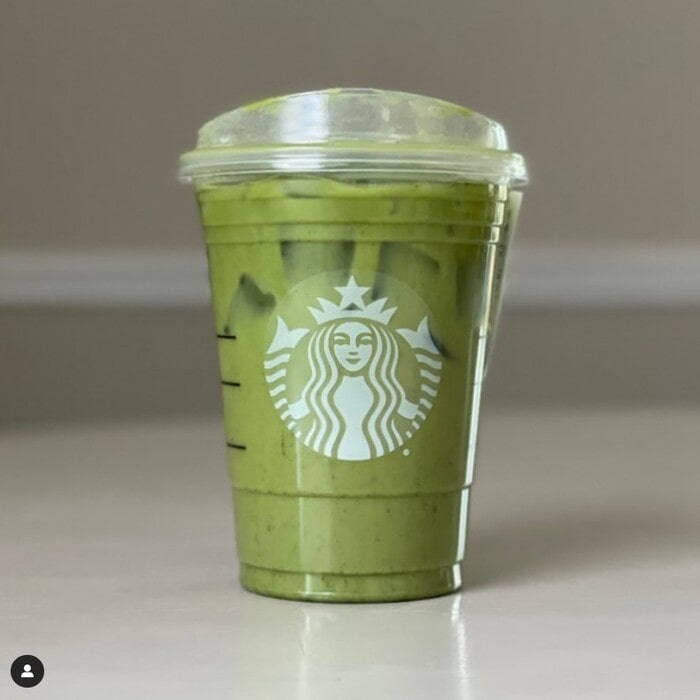 3. Cookie Butter Latte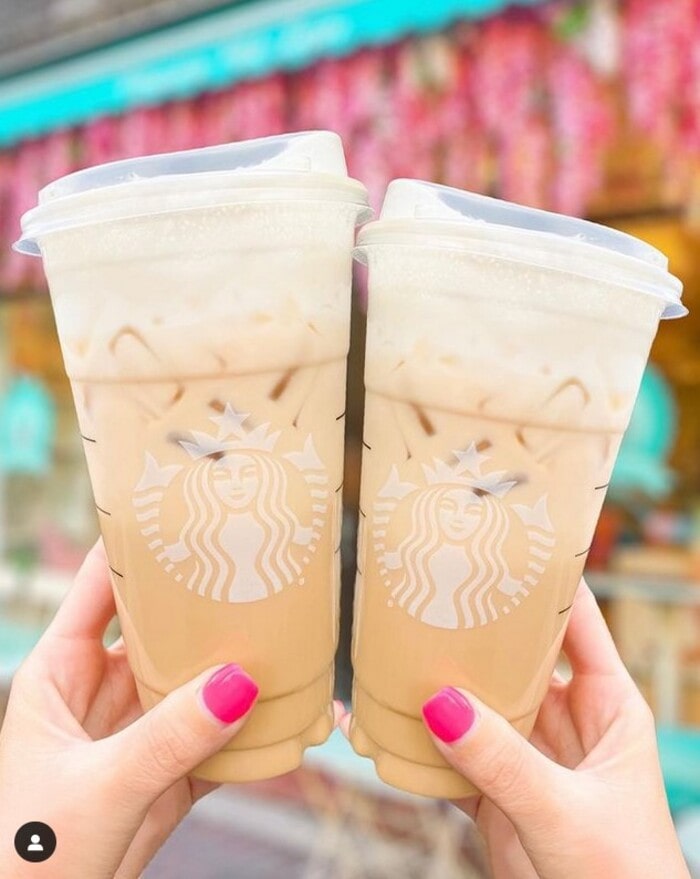 4. Snickerdoodle Iced Latte
Order a Tall Blonde Iced Latte made with almond milk
Ask for 2 pumps of sugar-free vanilla syrup
Ask for 1 pump of cinnamon dolce syrup
Ask for extra cinnamon powder mixed in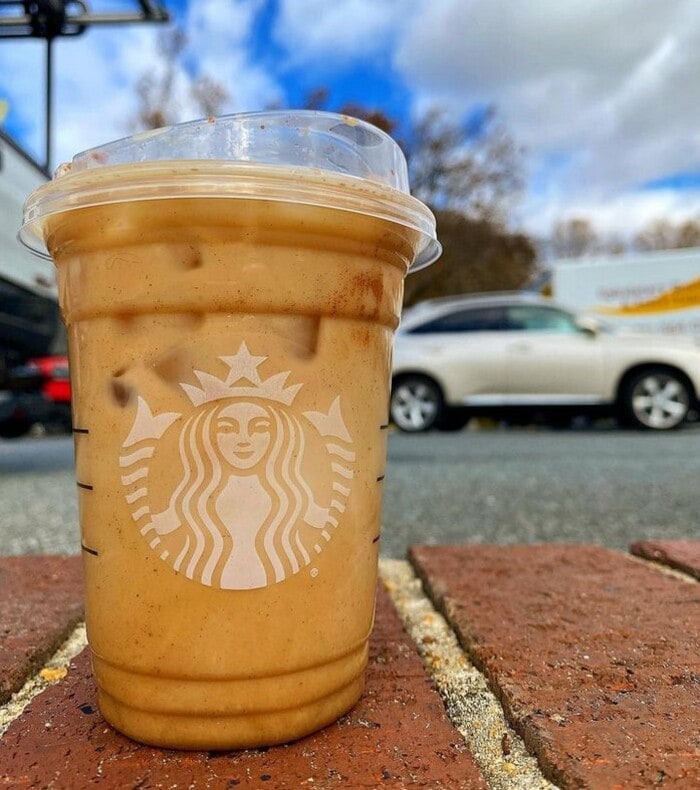 5. Cinderella Latte
Order a Grande Latte
Ask for 2 pumps of pumpkin syrup and white chocolate mocha
6. Blondie Latte
Order a Blonde Vanilla Latte
Ask for no vanilla syrup
Ask for 3 pumps of toasted vanilla syrup
Top with salted brown butter topping and whipped cream
7. Oatmeal Cookie Latte
8. Cinnamon Toast Crunch Latte
Order an Iced White Mocha
Ask for cinnamon dolce syrup
Top with cinnamon dolce topping and whipped cream
9. Cherry Blossom Iced Latte
Order an Iced White Mocha
Ask for raspberry syrup
Top with vanilla sweet cream cold foam
Ask for strawberry purée and 2 scoops of vanilla bean powder to be mixed into the foam
10. Pixie Dust Latte
Order a Cinnamon Dolce Latte
Ask to replace half of the cinnamon dolce syrup pumps with white chocolate mocha
Top with cinnamon dolce topping
11. Raspberry Cheesecake Latte
Order a Latte made with oat milk
Ask for 3 pumps of caramel syrup
Ask for 1 half pump of cinnamon dolce syrup and raspberry syrup
12. Strawberry Matcha Latte
Order a Grande Iced Matcha Latte
Ask for only a half scoop of matcha
Ask for 4 pumps of vanilla syrup
Top with sweet cream cold foam
Ask for strawberry purée to be blended into the cold foam
13. Snow White Latte
Order an Iced White Mocha
Ask for apple brown sugar syrup
Top with vanilla sweet cream cold foam
Ask for cinnamon dolce topping to be blended into the cold foam
Ask for apple drizzle and more cinnamon dolce topping on top
14. Birthday Cake Latte
Order a Vanilla Latte made with almond milk
Ask for 3 pumps of hazelnut
Ask for one pump of raspberry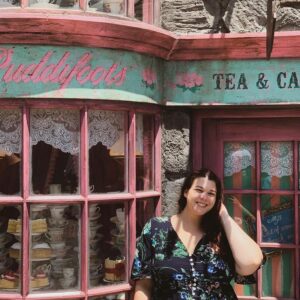 Latest posts by Jacqueline Gualtieri
(see all)