It's September, which means Starbucks Halloween cups and tumblers for 2023 are heading to stores now, or soon. From the Target exclusive skull mug to the green slime cup everyone wants, here's your first look at this year's spooky offerings.
Fill them with one of these Starbucks Halloween drinks from the secret menu or one of their new beverages for Fall. We ranked all their official fall drinks from worst to best to make it easy. Just order us one when you're at it, will you?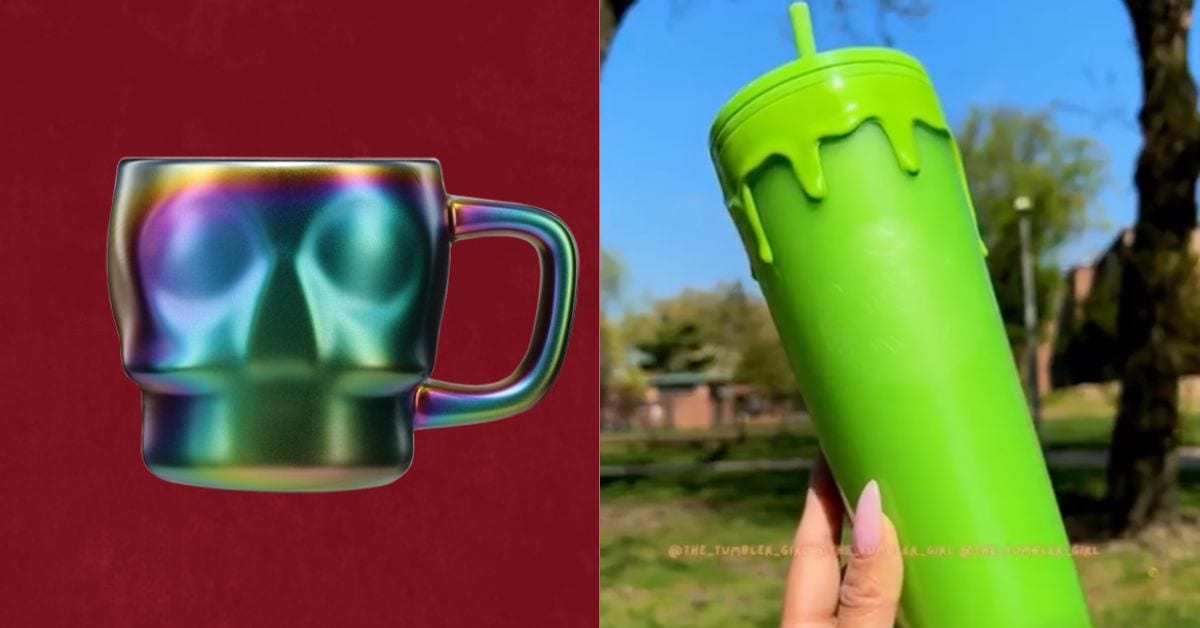 Starbucks Halloween Cups for 2023
1. Black Bling Cold Cup (16 and 24 oz., $25.95, $29.95)
Why just be spooky when you can can also be sparkly?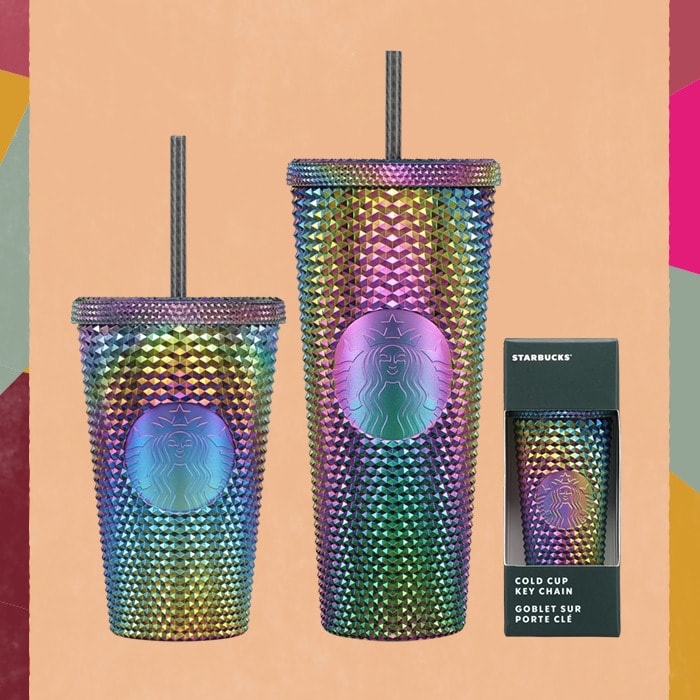 2. Pink Pumpkin Mug (12 oz., $14.95)
The Barbie marketing team is all about not stopping never stopping. Ah, the power of caffeine.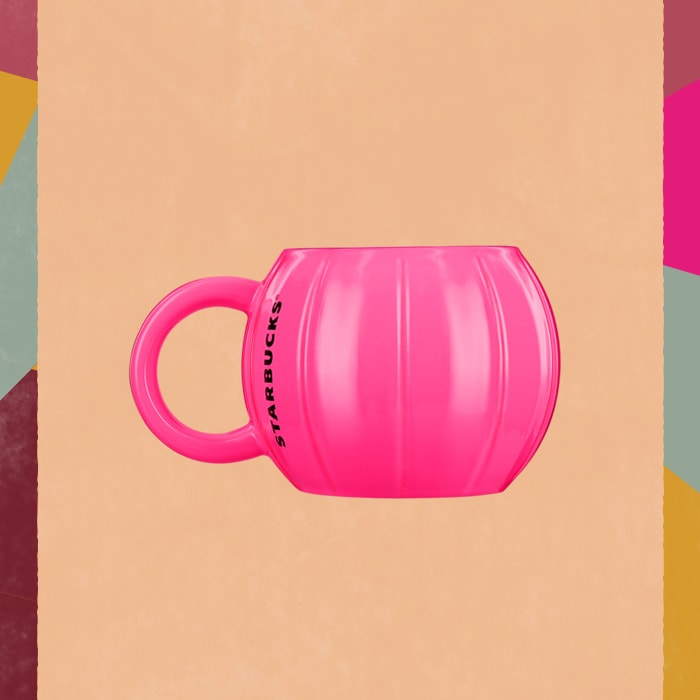 3. Pumpkin Fog Cold Cup (24 oz., $29.95)
Do you think the Starbucks design team heard of Barbenheimer? Just a random thought.
4. Green Drip Cold Cup (24 oz., $29.95)
Also known as the slime cup, this is the must-have Starbucks tumbler of the Halloween season.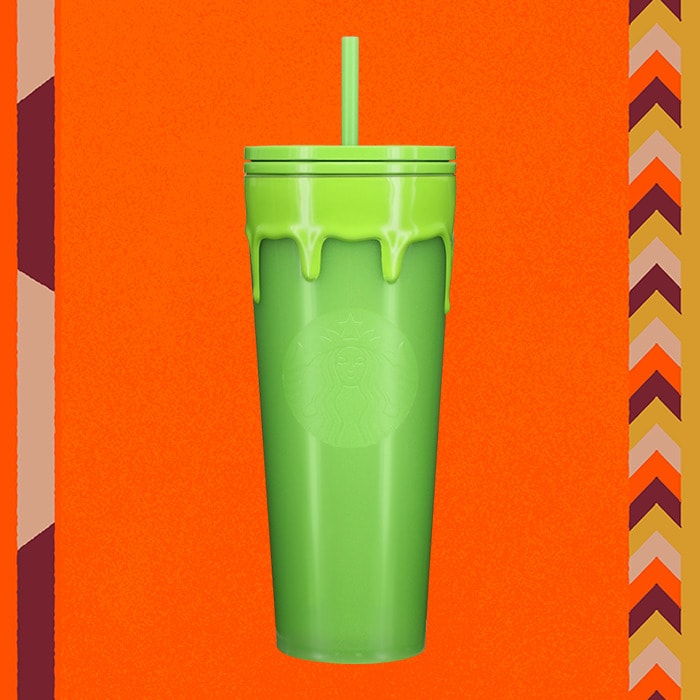 5. Calavera Skull Mug (14 oz., $16.95)
This Target-exclusive iridescent memento mori mug will remind you that you're not 20 anymore. Unless you are, in which case just ask it again.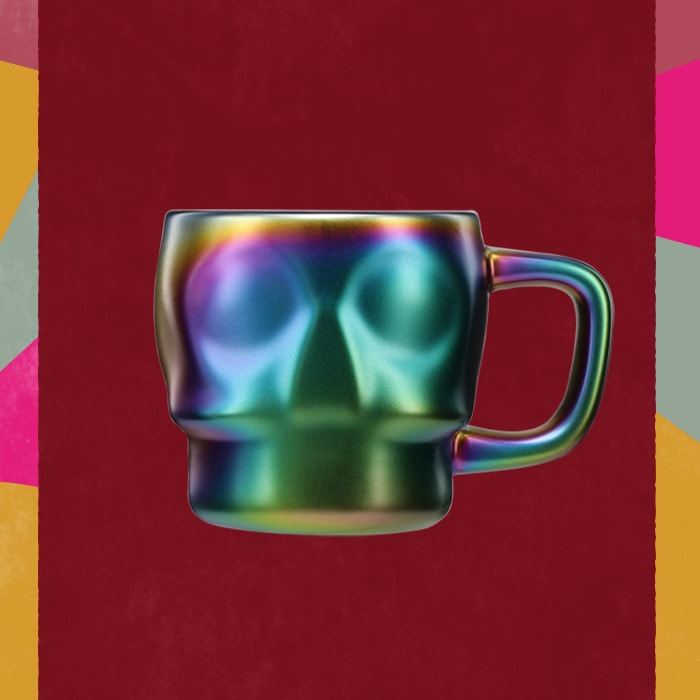 6. Multicolor Cold Cup (24 oz., $29.95)
It's… Halloween colored? Yes? Yes.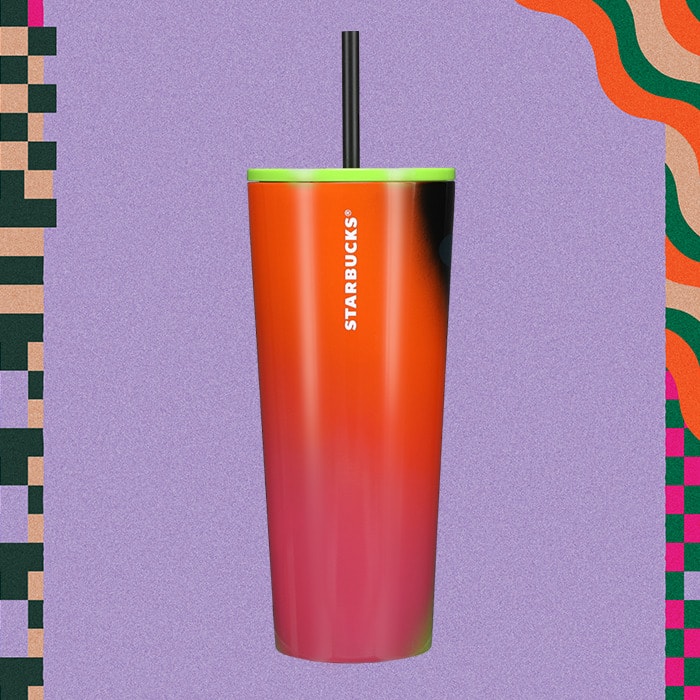 7. Green Pumpkin Tumbler (12 oz., $19.95)
These look about as appealing as the Evil Queen's apple. But we also do need more fiber in our diet.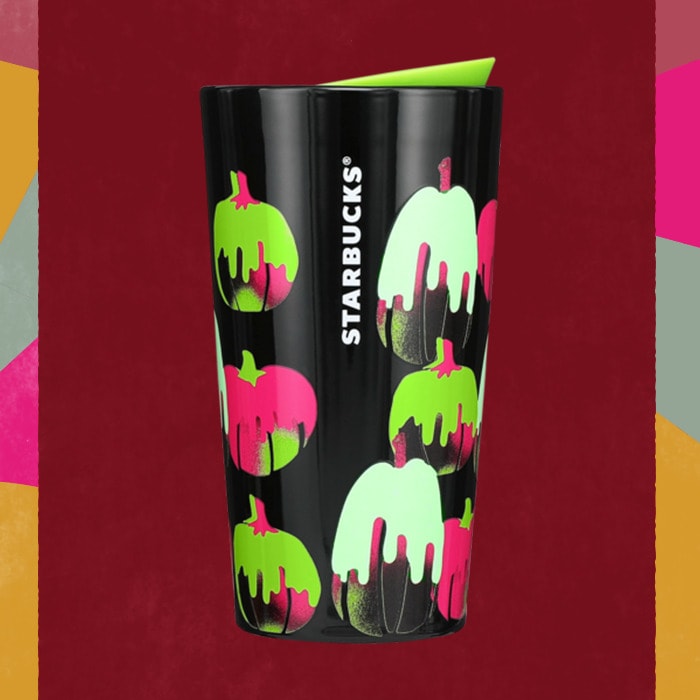 8. Reusable Halloween Hot Cups (16 oz., $19.95)
This six-pack is definitely for coffee and not beer pong. We'll take four.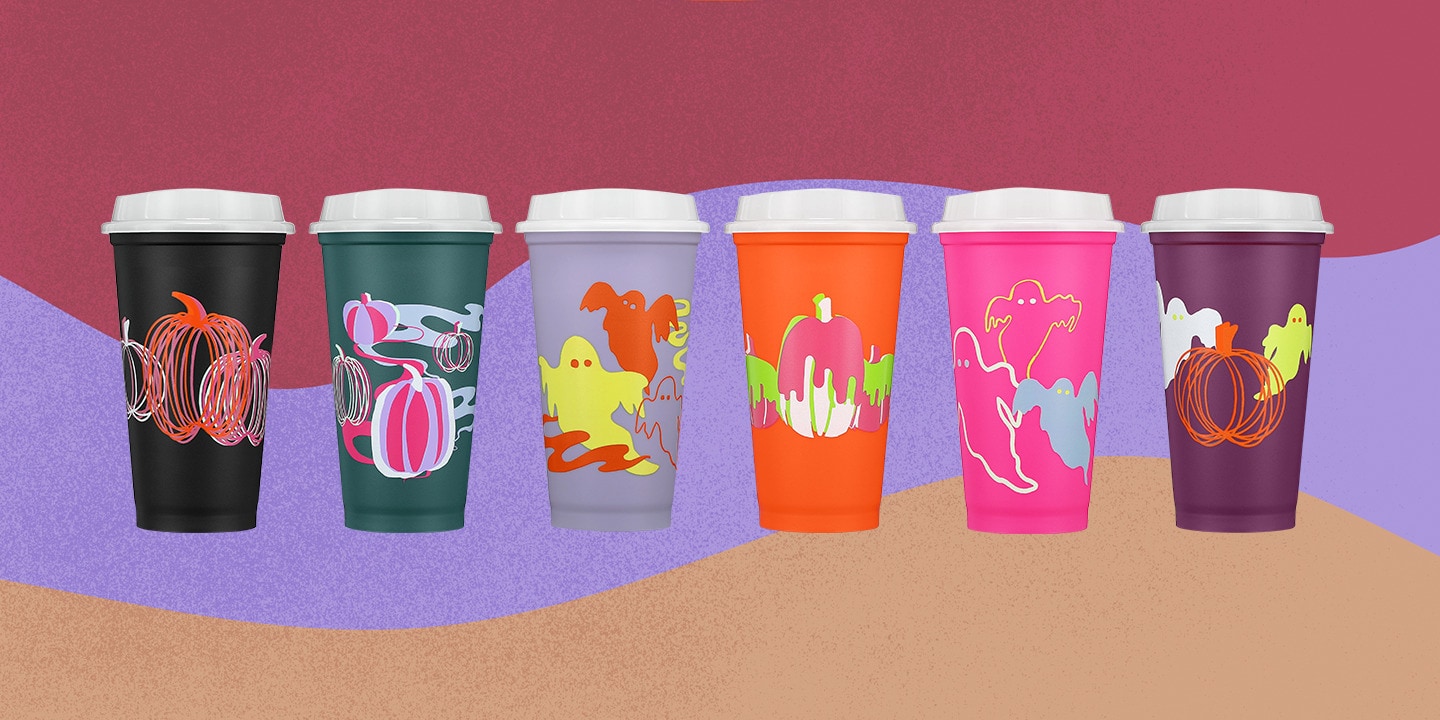 9. Multicolor Drip Cold Cups (16 oz, $16.95)
Nice of them to capture a live shot of us in September when it's still 90 degrees outside.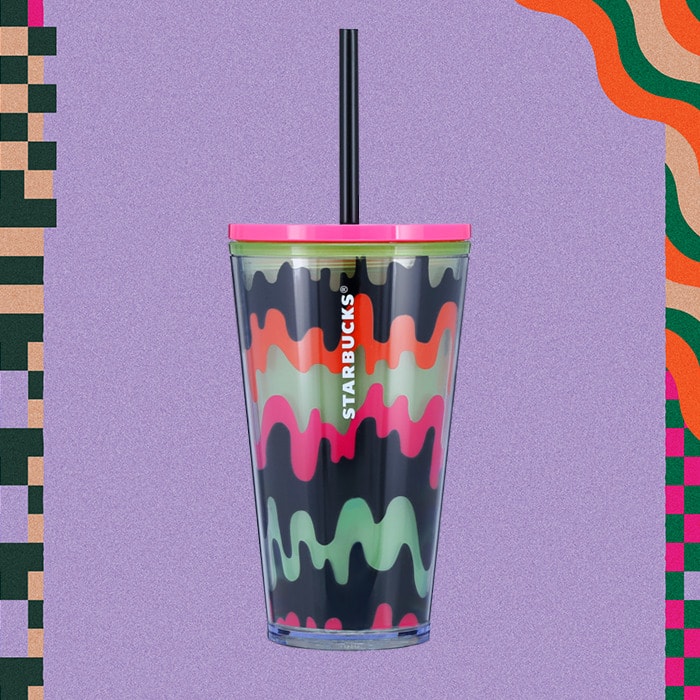 10. Brown Pumpkin Tumbler (16 oz., $14.95)
Tumblers, they're just like us when they try and focus on anything before coffee.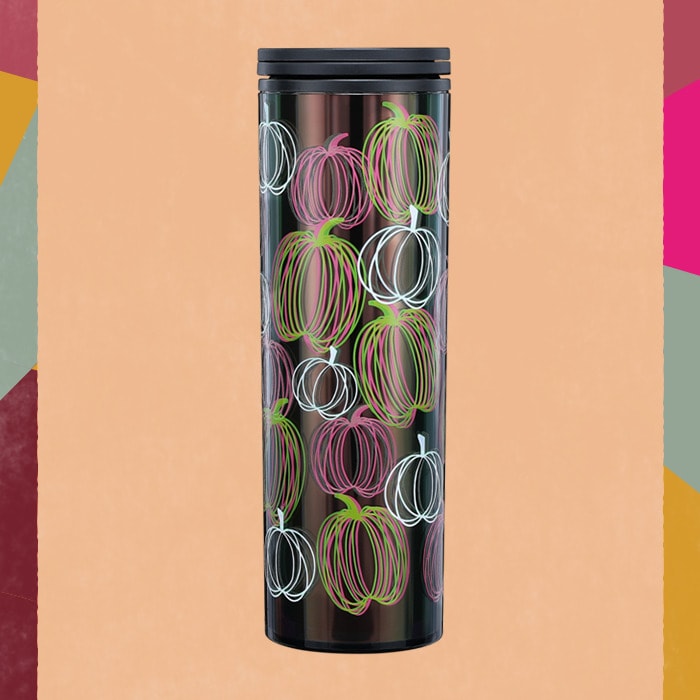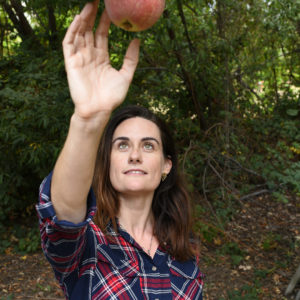 Latest posts by Rebecca Swanner
(see all)