Sure, the actual holidays are a big deal, but the day the Starbucks holiday menu arrives is monumental. So massive, in fact, that we decided to give ourselves a caffeine high by taste testing and ranking a dozen Starbucks holiday drinks from worst to best.
Ahead, see our definitive ranking of Starbucks holiday drinks, from the new Iced Gingerbread Oatmilk Chai Latte to the classic Peppermint Mocha and beyond. See if you agree what what we came up with.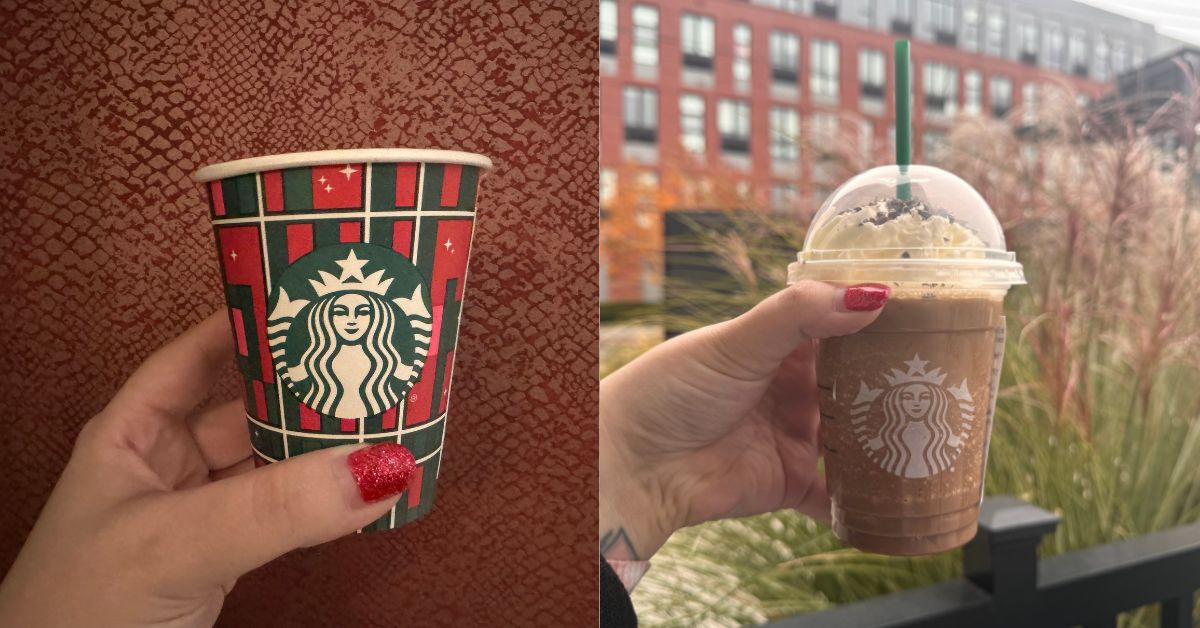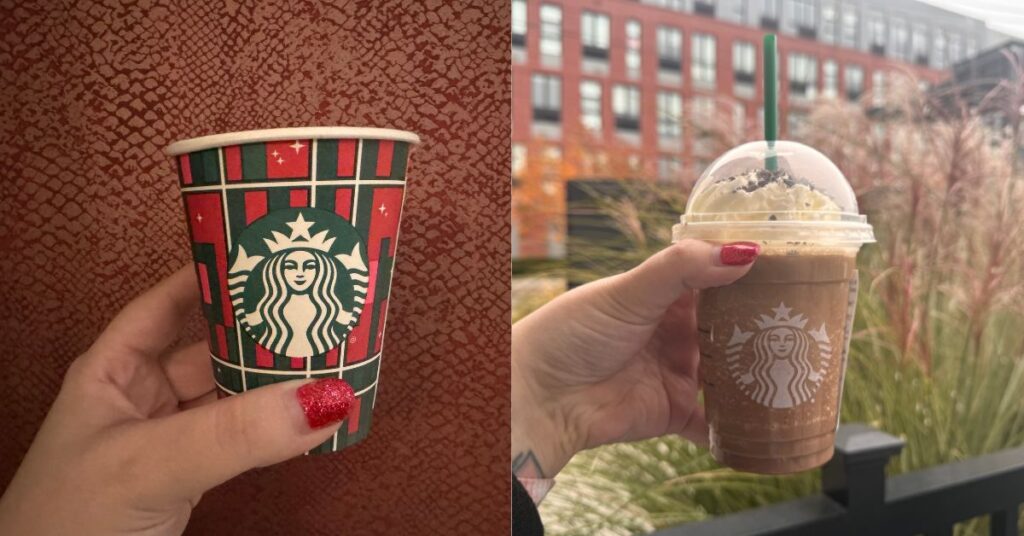 There are a few drinks we don't like, though, because they can't all be winners. Someone has to come in last place, even if your stack of participation trophies from elementary school suggests otherwise.
Starbucks Holiday Drinks Ranked From Worst to Best
12. Iced Chai Latte with Peppermint (Secret Menu)
We would like to know why anyone is doing this? It's a traditional chai latte with the addition of peppermint sauce. It makes no sense and really shouldn't exist.
The flavors don't go together at all. The warm notes of cinnamon and cloves in the chai mixed with minty and fresh peppermint really just made our tastebuds mad. They still haven't forgiven us, and it's pizza night. We're scared. It may be a popular secret menu drink, but we'd like it to be removed from all consideration.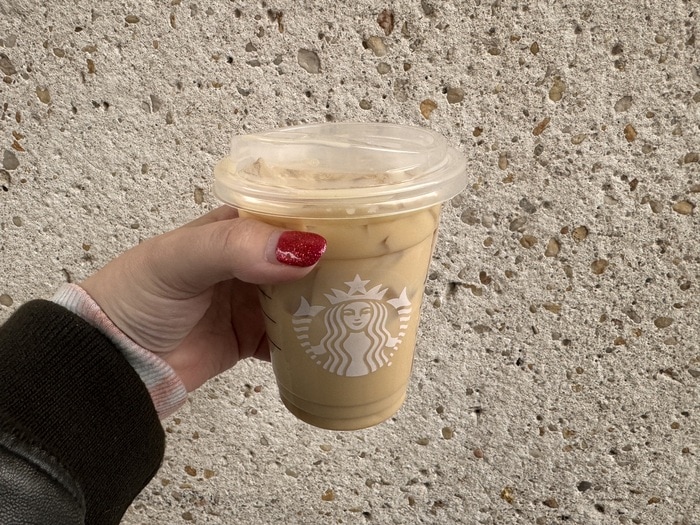 11. Iced Sugar Cookie Almondmilk Latte
We really want to like the sugar cookie drinks, because sugar cookies are synonymous with Christmas, but there's nothing that screams happiness here. The iced version is watery somehow, even though we drank it immediately after it was made, before the ice could melt. It mostly tasted like sweet water and nothing else.
Almond milk, if you could kindly step away from coffee, we'd be eternally grateful. It's not that you're not great, it's just that we met someone else (oh hey, oat milk) and things are getting serious.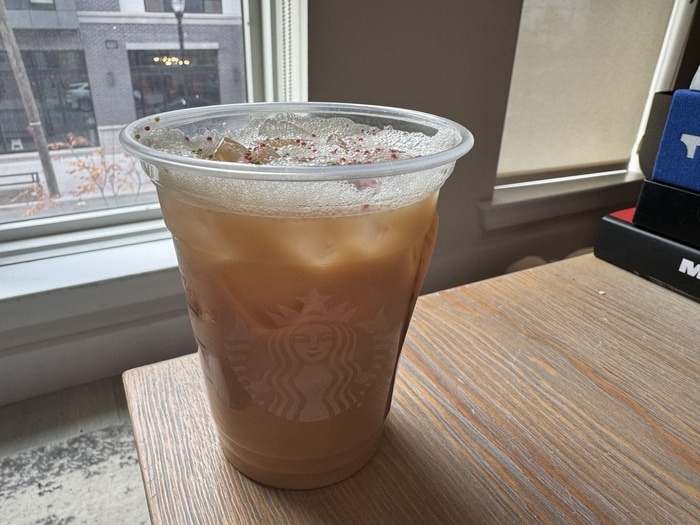 10. Sugar Cookie Almondmilk Frappuccino
The Frappuccino version of the Sugar Cookie Almondmilk Latte isn't a whole lot better, but the frozen-ness makes it a bit less watery and adds some flavor.
It's still a bit sad, though, and doesn't taste enough like coffee or cookies. We want cookies. All the time, but especially when it's promised to us in the name of a drink.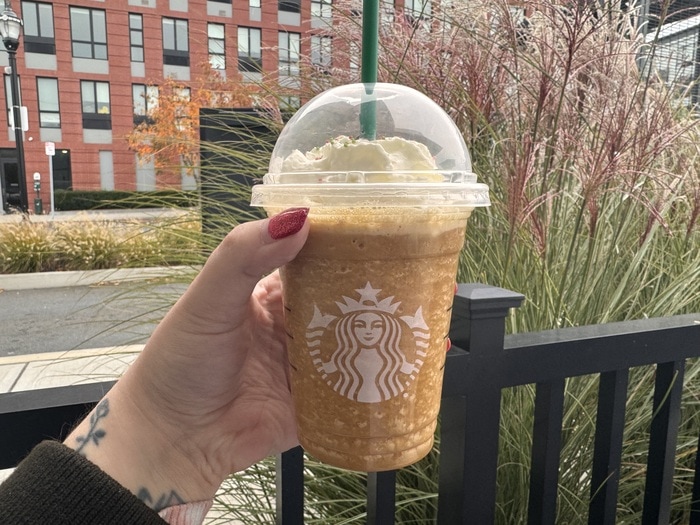 9. Hot Sugar Cookie Almondmilk Latte
The hot version of the latte is the best of the bad bunch. The temperature makes the drink at least somewhat balanced, but guess what? It still tastes watery.
Perhaps someone should tweak the recipe and, we don't know, add more flavor? Listen, we're not chemists. We just like what we like. Do you think we drink seven cups of coffee a day because we're super into water?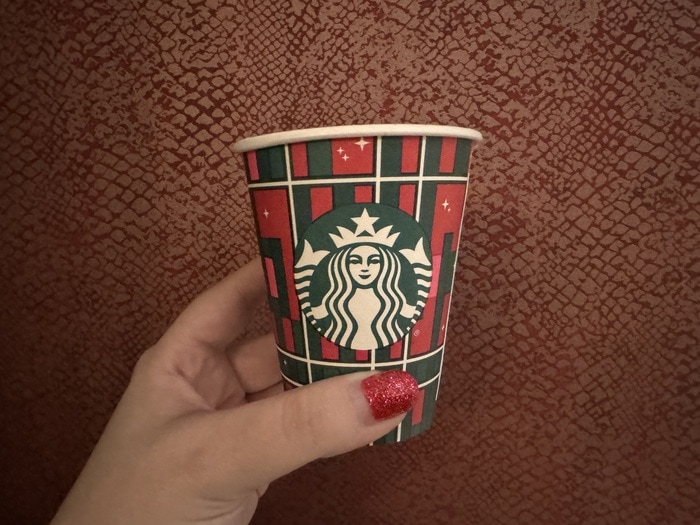 8. Vanilla Sweet Cream Cold Brew with Peppermint and White Mocha (Secret Menu)
There's almost too much going on with this secret menu drink. It's like if your mom took all the Christmas dessert leftovers and threw them together. In theory, it's good. But it actually doesn't quite work. Unless you're drunk. Then, maybe.
You've got vanilla, you've got peppermint, you've got white chocolate mocha. There's a reason Starbucks didn't add this to the real menu. It's enough to make even the best barista quit.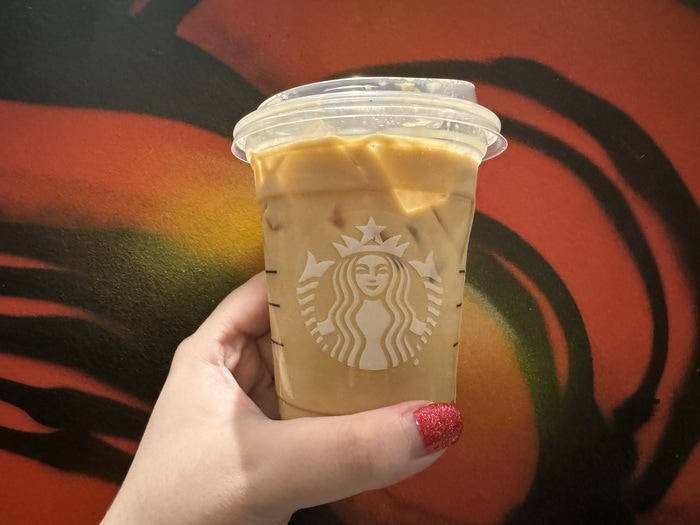 7. Iced Caramel Brulée Latte
Things are starting to look up at this point in the ranking. Making a distinction here was really tough, but we managed to do it. Because, like, it's our job. We're no heroes.
This tastes like Christmas in a cup. The iced version of the Caramel Brulée Latte is so festive but also really rich. If you can't handle too much sweetness, though, this is a better option than its hot sister.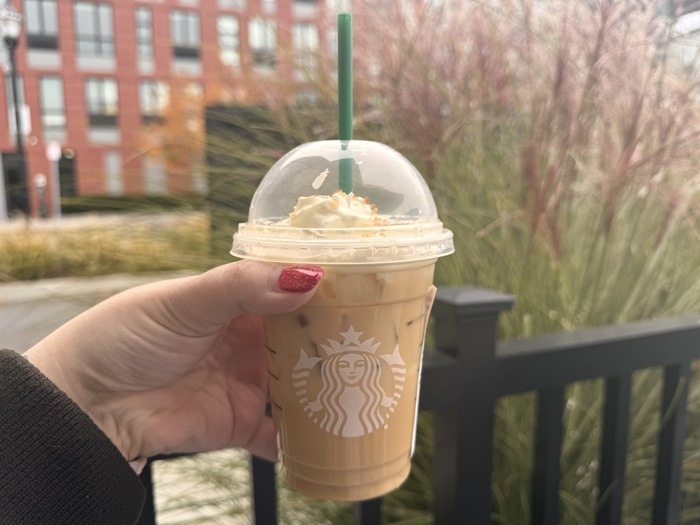 6. Caramel Brulée Latte
This gal right here is richer than your great aunt who gives the really, really good Christmas gifts. But, it's why we love this drink.
You likely can't drink too much of it, because it's so sweet and rich, so avoid getting a venti and consider going with a tall or short. The flavor is heavy on the caramel brulée and light on the coffee, but for some people, that's just fine. This could be you if you grew up drinking Frappuccinos as your gateway to coffee.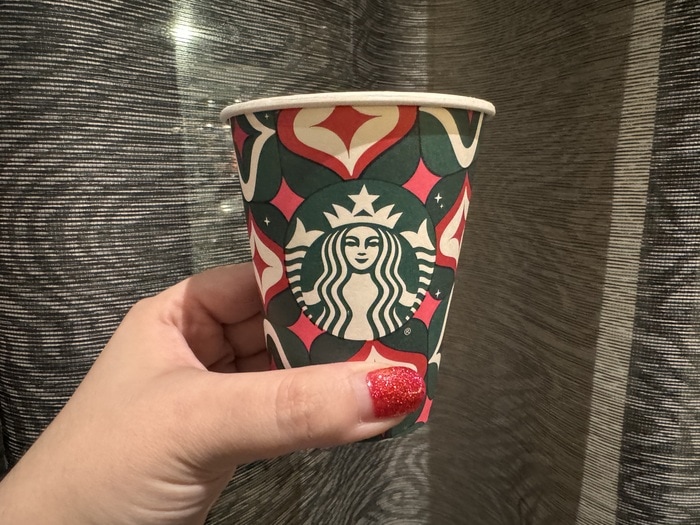 5. Iced Chestnut Praline Latte
Another festive option, the Chestnut Praline has a rich, nutty flavor that's more spicy than buttery. Grab the iced version if you want something refreshing — or if you're a heathen who drinks iced coffee even in the snow.

4. Chestnut Praline Latte
The hot version of the Chestnut Praline Latte is exactly what you need to warm up after a cold trudge outside through the slush. It's warm, it's nutty, and it's spicy.
It's all those Christmas flavors you know and love. Maybe even some you don't. Hey, making new friends is a good thing!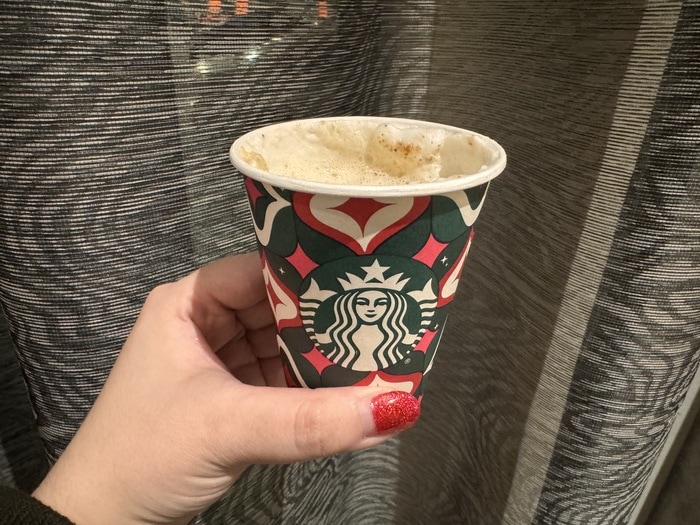 3. Iced Gingerbread Oatmilk Chai Latte
Starbucks' new holiday drink for the year is a winner. Gingerbread is That Girl and she goes perfectly with a chai latte. And for those of us with weak tummies, the oatmilk is the perfect answer. It doesn't dilute the drink the way oatmilk does, and actually adds an additional creamy, nutty flavor element.
All of the spices in gingerbread mix perfectly with the spices in the chai for the perfect blend. We don't say perfect a lot, but it's warranted both here and when we look in the mirror.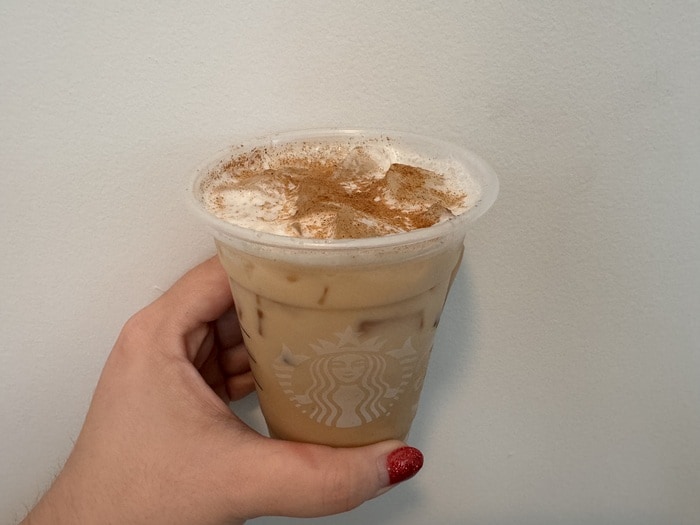 2. Peppermint Mocha
There's no denying that peppermint is *the* flavor of the holidays. Starbucks does its peppermint flavor well, and by that, we mean it doesn't taste like toothpaste.
This drink tastes like a nice little candy cane that was dipped in a chocolatey coffee. It's like an adult hot chocolate, and we'll always love it the most. Almost.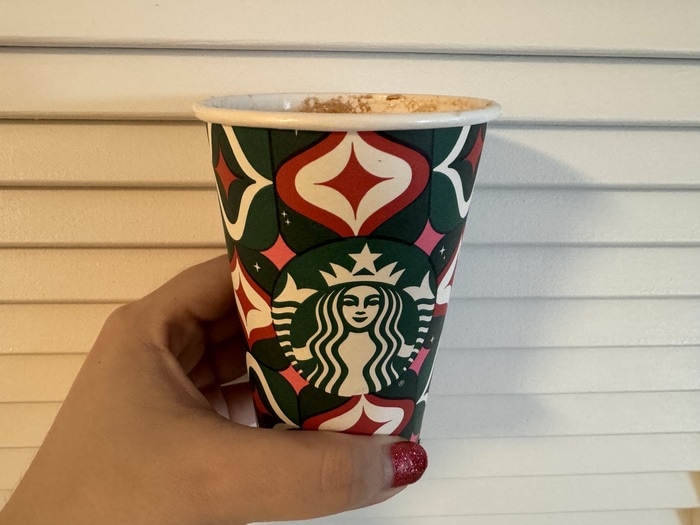 1. Peppermint Mocha Frappuccino
Everyone, meet the Christmas milkshake. We have no notes for this. It doesn't even taste like coffee, so if you need a morning wake-up that just tastes like dessert (2 a.m. on Black Friday?), this is your answer.
We'll be sleeping, but you do you.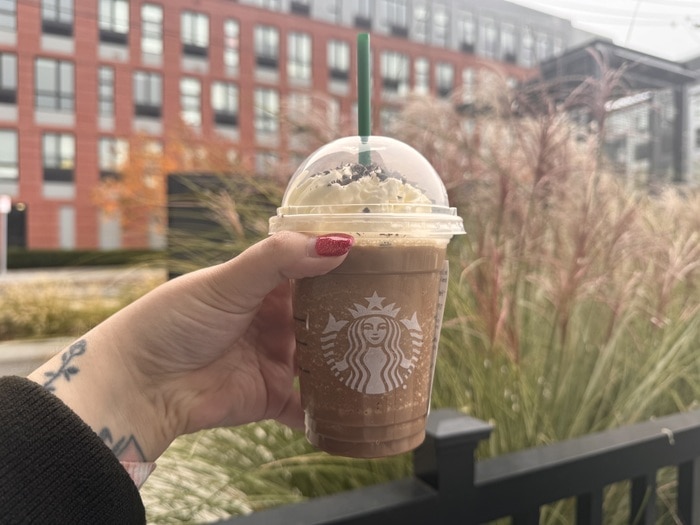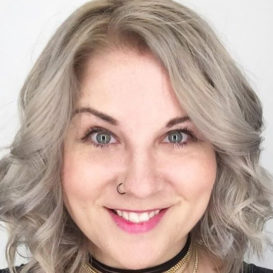 Latest posts by Hedy Phillips
(see all)