Frozen pizza is great to have on hand. Whether you want a cozy meal by the light of the Netflix, or a tasty treat to share with friends, Trader Joe's offers plenty of options. We love research, so we tried eleven of the most popular pizzas at Trader Joe's and ranked them worst to best.
Trader Joe's has a lot of pizzas in their frozen section. For this experiment, we tried 11 of their most beloved ones. So, if you're standing in the frozen aisle wondering which one to get and wondering why you didn't bring a sweater to the store, this list should help you decide quickly.
But, also, let's be honest: there's no "bad" pizza. Unless pineapple is involved.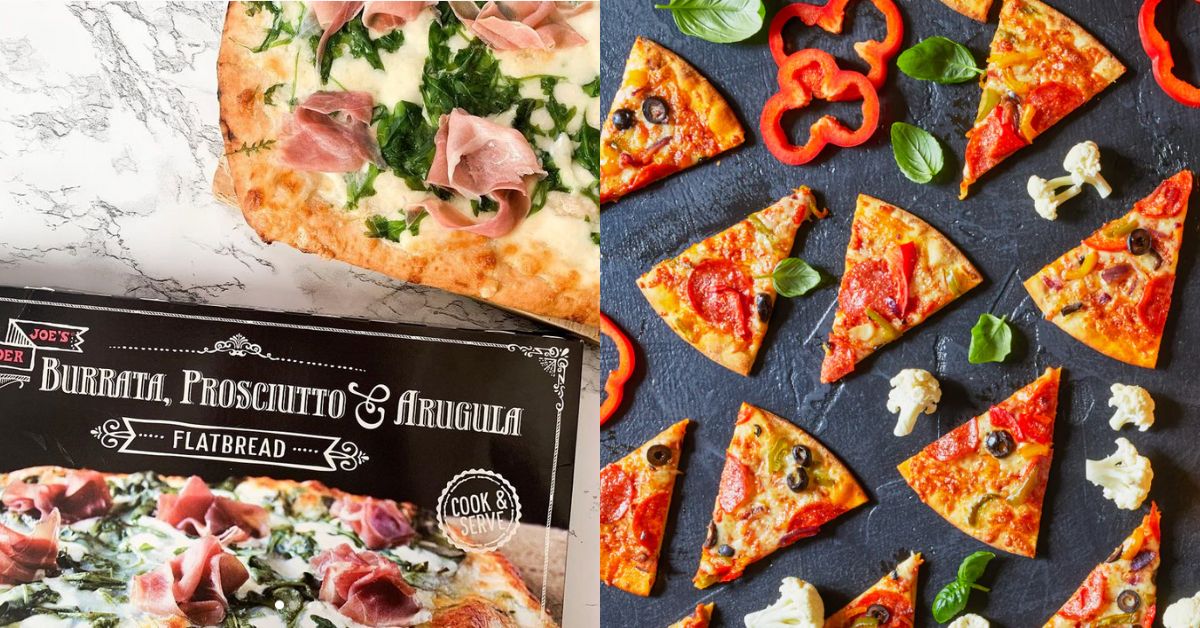 11 Frozen Trader Joe's Pizzas Ranked From Worst to Best
11. Bambino Pizza Fromaggio
We knew as soon as we tasted this that we would rank it last. Remember the square school lunch pizza? If not, have a slice of this.
This pizza surely has scientists boggled. How is the cheese so hot, but still so rubbery? How does the bread cut up our mouths, yet is also somehow soggy?
We get that it's appealing to be able to pop a snack-size serving into the oven without having to deal with leftovers. But honestly, this could be the size of a thimble and there would still be leftovers. Skip it.
10. Organic 3 Cheese Pizza
We don't have a lot to say about this one, because it's truly a middle-of-the-road experience. A little floury. A little chewy. Mid. This pizza is an average Joe, and that's not what we've come to expect from Joe. Moving on.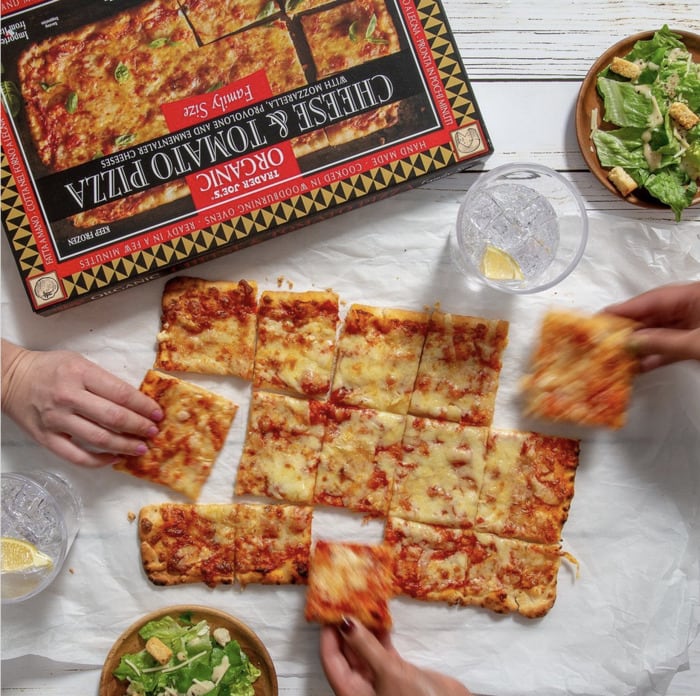 9. Roasted Garlic and Pesto Pizza with Deep Fried Crust
They should call this "deep fried crust with more crust and some extra bread and perhaps a whisper of garlic and some pesto fell on there accidentally."
We would like this a whole lot more if it had half the bread and double the pesto. Perhaps if they had sauced the whole pizza with pesto, we wouldn't have entirely forgotten that garlic was supposed to be a prevalent flavor.
If you want a salty loaf of bread, go buy one. Or grab this.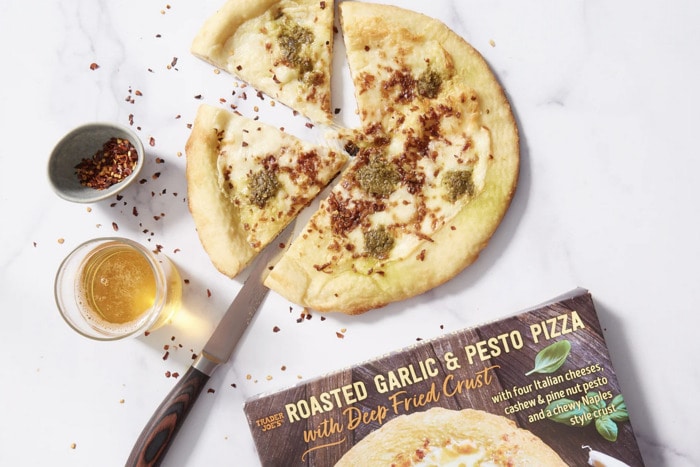 8. Burrata, Prosciutto and Arugula Flatbread
This pizza is great for when you want to feel bougie, or if you want to check "eat arugula" off of your list to make your mom happy. Between the excess of cheese (we have learned that this is apparently possible) and the saltiness of the prosciutto, the arugula had no chance to be anything besides decoration.
Would this look great cut into asymmetric pieces on a rustic wood cutting board on the 'Gram? Absolutely. But, there are better-tasting things out there.
7. Gluten Free Cheese Pizza With a Cauliflower Crust
Cauliflower is trying to be our crust, our rice, our buffalo wings. Leave the poor vegetable alone. There's a slight bitterness in this one that wasn't as present in the other cauliflower pizza we tried. And we think it's the cauliflower crying out for help.
The pressure has taken its toll, and the cauliflower quite literally buckled under the weight of sauce and cheese. While we do love a paper thin crust, the lack of structural integrity in this pizza made it a challenge to bake, transfer, and, most importantly, eat.
And maybe we were okay with it because the sogginess made it feel half-digested, making our pizza-full bellies grateful. The sauce also thickened in a way that we like, reminiscent of pizza rolls, which will always be in our hearts.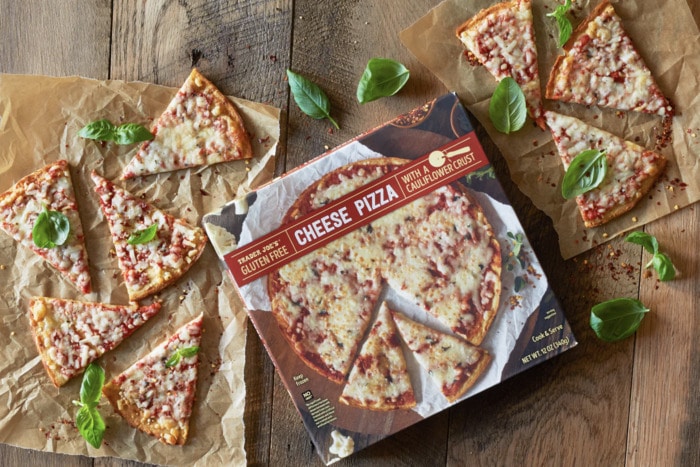 6. Gluten Free Uncured Pepperoni Pizza
Even though this is advertised as a cauliflower crust pizza, the mix of rice flour, chickpea flour, and cornstarch help the cauliflower out on the structure front. Teamwork makes the dream work.
The crust isn't impressively crispy and is a little floury despite being fully cooked, but it's surprisingly acceptable considering it's gluten free. They weren't generous with the toppings, though. Despite that, it was a fine pizza. We're not gonna write home about it, but we are gonna write here about it. Because that's literally our job.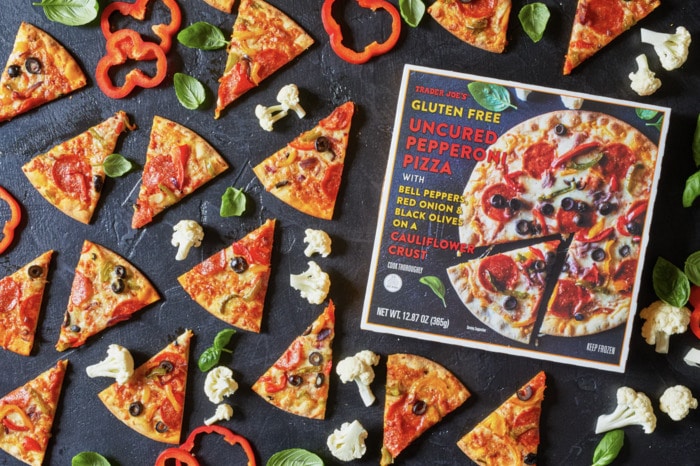 5. Pizza Parlanno
There's a lot going on here. Crust, tomato sauce, three types of cheese, peppers, onions, Italian sausage, and pepperoni.
This pizza is like the beginning of a party where the guests all only know the host. People are mingling and being perfectly pleasant, but the extent of their connection is that they all happen to be in the same place. Nobody has bonded yet over karaoke, or superbonded over all of the karaoke being "All Star" by Smashmouth.
In short, it tastes exactly like what it is. It is nothing more than the sum of its parts. That being said, all parts are delicious. We're not mad, but we're not blown away.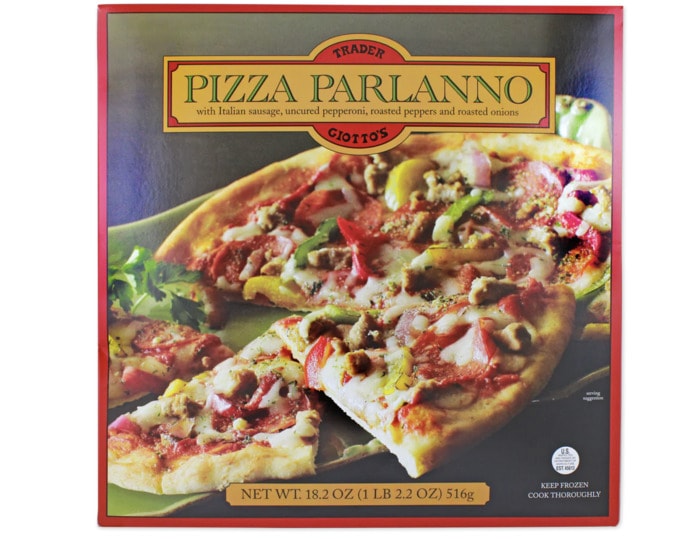 4. Pizza Margherita
True pizza margherita purists would complain about the lack of basil on this pie. While it is missing the characteristic basil, it was still delicious. The sauce was surprisingly present and flavorful under what looked to be an overwhelming amount of cheese.
3. Uncured Pepperoni Pizza
It's ironic that this is advertised as "uncured" because it cured us of our homesickness with one bite. The other 50 bites we took were just because it was tasty.
Nothing fancy here. It's pepperoni pizza, but it's pepperoni pizza done familiarly and done well. It's a classic flavor that took us right back to childhood and at $5.99, it's the cheapest trip available these days. Mostly because we've blocked all of Spirit's emails.
The pie was a little heavier on the sauce and lighter on the cheese, but that's a positive in our book. Especially because the sauce tastes a bit like those beef Chef Boyardee ravioli, without the undertone of tin can and sadness.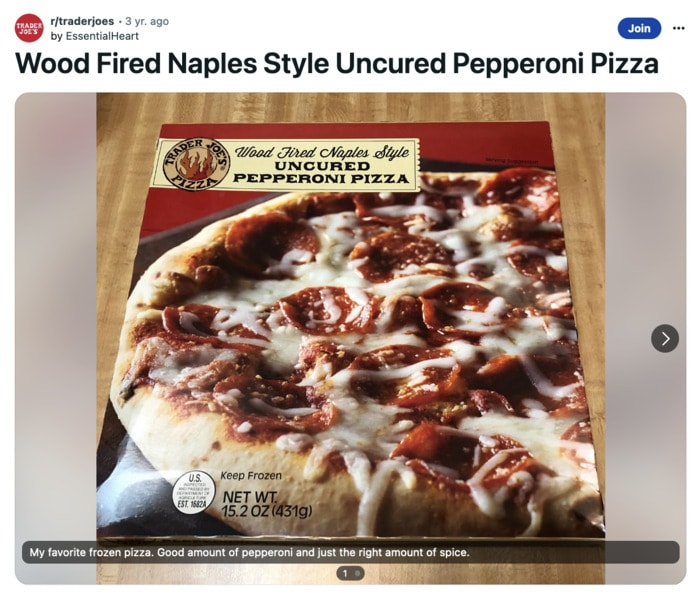 2. Mushroom and Black Truffle Flatbread with Mozzarella Cheese
Real pizzas might get mad that this flatbread beat them out, but we don't care. Mostly because freezer meals aren't sentient. We'll never stop begging our Hot Pockets to heat evenly, but we love the freedom to guiltlessly rank them without regard for feelings.
This classy flatbread is for truffle fans only, since it smells strongly from the get-go. Luckily, we are decidedly truffle fans.
It feels more like an appetizer than a meal. Initially, we would have loved mushroom chunks for a bit more texture, but the truffle flavor was so present that in the end, we didn't feel like too much was missing.
The bread is on the thinner side and kept its crispiness as we went back for nibble after nibble. If not for staring down the barrel of ten other pizzas, we could have easily polished this one off.
1. Organic Roasted Vegetable Pizza
This was not the one we were originally stoked for. Organic? Vegetables? There's a time and place for those buzzwords. Like on a Whole Foods circular, not on a pizza box that we can barely read because it's 10:30 pm and we just woke up starving from our post-work nap.
As meat-lovers, we were surprised to find that we didn't find this veggie-ladden pie lacking. The crust was perfect. It wasn't so thick that we felt overwhelmed, and it was sturdy enough to uphold a plethora of veggies. Like the Jolly Green Giant in our definitely platonic dreams.
The crust baked up nicely for a crunch to contrast the creaminess of the eggplant, but compliment the slight crisp of the peppers and onions. It was a cozy, tasty, nourishing slice that felt homemade. Congrats on the W, vegetables. Don't get used to it.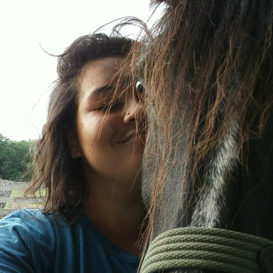 Latest posts by Hebba Gouda
(see all)