It's no secret that we love Trader Joe's, but a wise woman once said: Everybody makes mistakes. Everybody has those days. Everybody knows what, what we're talking about. And it's the worst foods at Trader Joe's.
Despite TJ's many successes, they do put out some misses. So we dove deep into the Internet to seek out some of these shortcomings in an attempt to warn fellow shoppers. And of course there were some hot takes and heated arguments.
We understand that when it comes to anything, especially food, preference is really important. Some people like middle brownies better than corner brownies. Others are wrong.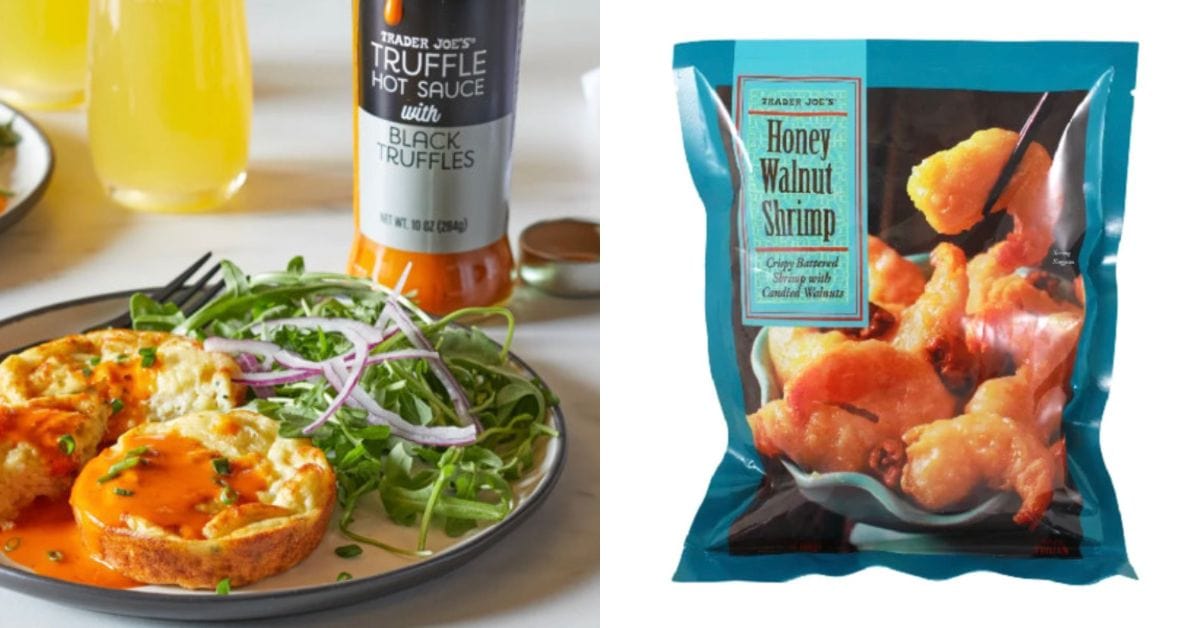 But amidst potential trolls trying to ruffle some feathers by slamming the well-loved mandarin orange chicken, some products popped up again and again with less-than-favorable reviews.
Try them for yourself, or don't. Just don't say we didn't warn you.
The Worst Foods At Trader Joe's
1. Strawberry White Stilton Cheese
White Stilton is a crumbly cheese, but this one crosses the line. When your guests can't tell whether those crumbles on your charcuterie board are cheese or the sawdust left over from the woodshop class you spent eight weeks in making this cursed board, it's not a good sign. Even worse than the signs you tried to make in metalsmithing.
We can say with some confidence, there's a reason there's still-a-ton of this Stilton left on the shelves.
2. Vegan Salmonesque Spread
Even Trader Joe's didn't commit to this one. "Salmon-esque" sounds like something their legal team made them use because they tasted the sour spread and feared that salmon would be so offended that they would swim upstream, right into law school, and sue TJ's for tarnishing their reputation.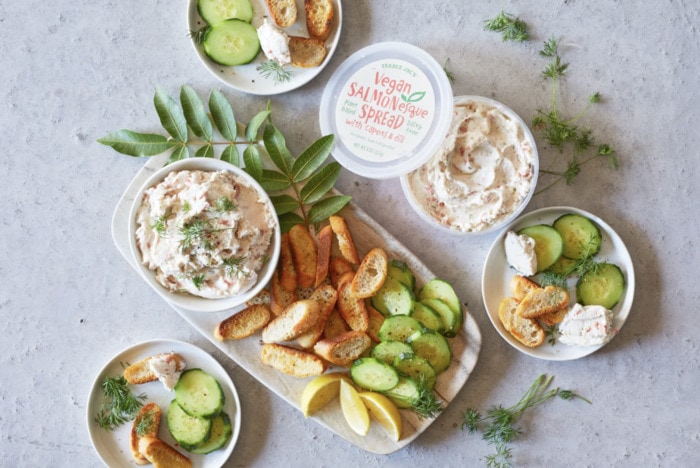 3. Elote Chopped Salad Kit
The bulk of this salad kit is fine, but it's brought way down by the dressing. We're talking "kid swimming in the ocean and dragged entirely underwater by a shark" down by the dressing.
The "creamy, elote-style dressing" is supposed to be a little tart and a little sweet. But even the cornbread crumbles and sweet corn kernels couldn't redeem the dressing's imbalance of sour cream and vinegar.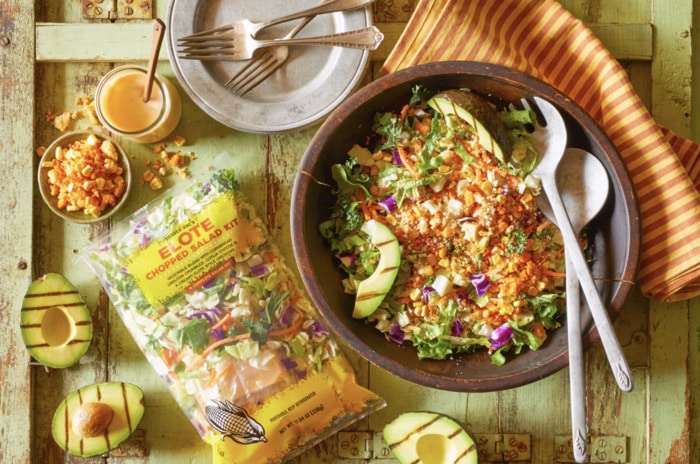 4. Cheeseburger Sliders
These tiny burgers may be well done, but they are not done well. And we don't know which is more criminal.
As one of the worst foods at Trader Joe's, customers are unhappy with the taste, the alarmingly long list of unpronounceable ingredients, and the uncharacteristically high price. With an overly sweet sauce and buns that just won't cooperate, we understand why Harold and Kumar went through all that trouble to go to White Castle instead of just swinging by TJ's.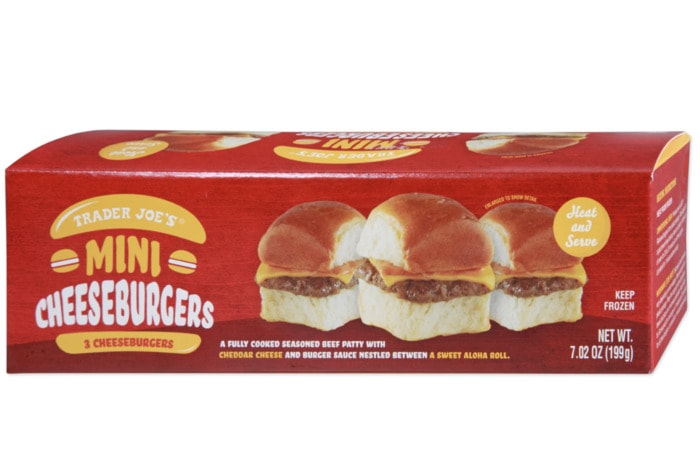 5. Beef Pho
Normally the frozen food aisle of Trader Joe's is a haven. But this item is less friend and more pho. It's even worse than that pun, which is saying a lot.
To back up their one-star reviews, customers reported dry beef, lifeless vegetables, and one user going so far as to say it "tastes like dishwater and the eating experience borders on Kafkaesque." 0/10 for the pho. 101/10 for the description.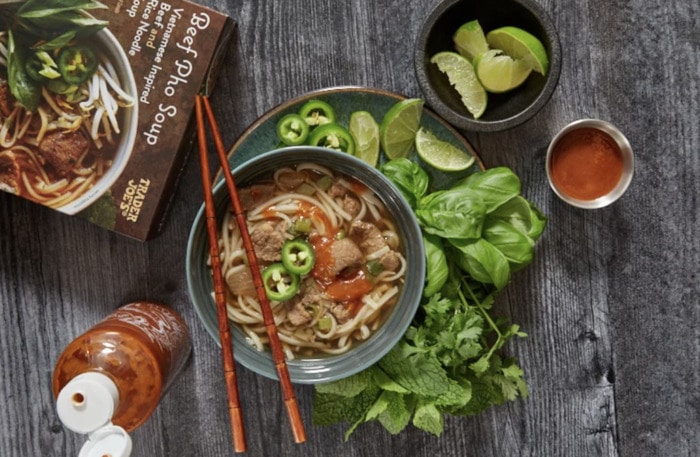 6. Cauliflower and Butternut Squash Risotto
Maybe this one was just set up to fail. Risotto is built on the foundation of starchiness of rice, so expecting the same behavior out of cauliflower feels a little like getting upset when the goldfish you won at the fair can't perform brain surgery.
Cauliflower, you're delicious. But you're cauliflower. You're not rice, you're not bread, you're not buffalo chicken, and, in this case, you're not even really seasoned. Walk it off, bud.
7. Frozen Falafel
These falafel are solid. Like…actually. They're really solid. The pucks of chickpea don't taste herbaceous enough to make up for their dense texture. And, we're pretty cranky running on such little sleep because we could hear them wailing from our freezers at midnight, begging for any sort of sauce. It's rough out there, folks.
8. Salmon Jerky
Trader Joe's resurrected this product after some poor initial reviews, but it seems that they didn't fix the main problem: that it's way too close to pet food.
This is fine if those pets are Lady and the Tramp and it means we get a giant plate of pasta and meatballs. But chewy dried fish? Not so exciting.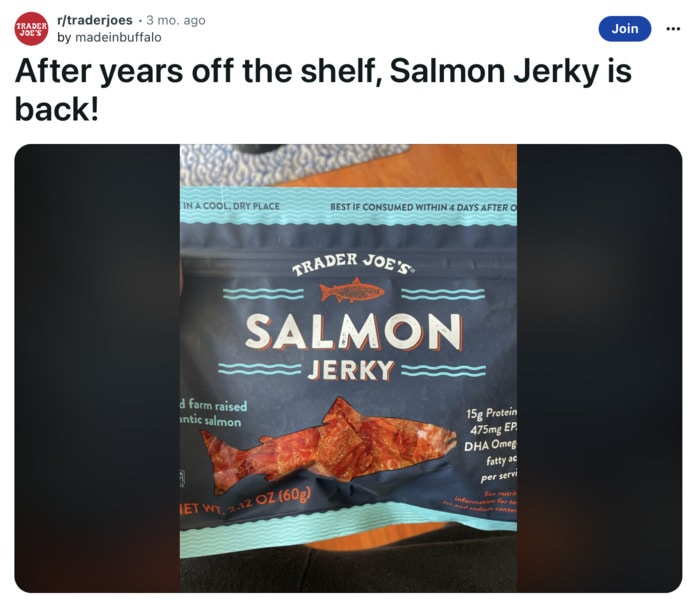 9. Sushi
We're sure Trader Joe's doesn't skimp when it comes to safety. But our taste buds draw the line at a negative rating. Ugh. We can't take them anywhere.
10. Truffle Hot Sauce with Black Truffles
Truffle fanatics, brace yourselves for disappointment. This hot sauce and one of the worst foods at Trader Joe's has often been described as artificial tasting and overly sweet. We don't know about you, but sweet mushrooms are generally not on our wishlist.
One customer went so far as to say "I still have nightmares from this product." We ran into them at the sleep clinic when we went for our falafel issue.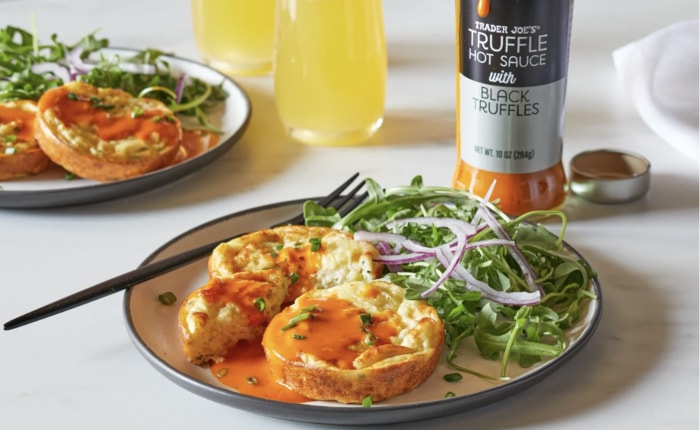 11. Limoncello Gouda Cheese
Booze, cheese, and neon sound like buzzwords for an 80's themed frat party. Not promising descriptors of a food.
This bright yellow cheese was overly sweet in a way that had us thinking it probably wanted to strut up to cheesecake saying, "Sweet cheese? Hold my beer" then tripped and fell in front of the whole 7th grade cafeteria.
One reviewer described this cheese as "tasting like a lemon Gouda candle." But we're not certain that it'd melt as well.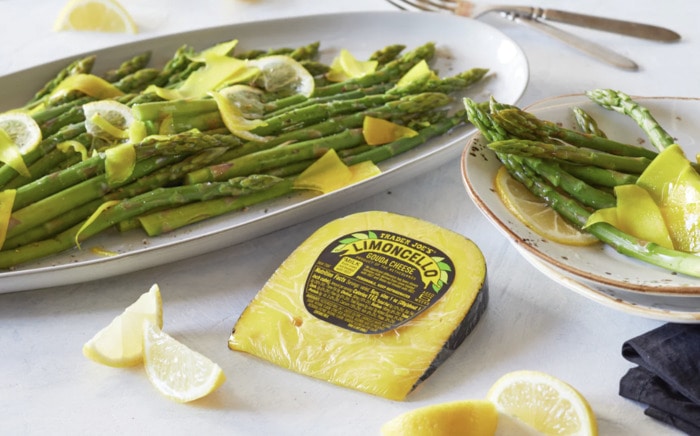 12. Organic Ranch Dressing
We've had a lot of ranch, good and bad. And this weak and disappointing option makes us question if it can even call itself ranch.
It's such a disappointment that it is driving customers to new philanthropic lengths. One reviewer claimed: "Their ranch dressing is seriously the worst thing I have ever eaten. I will sound like a broken record repeating this to save as many people as I can from buying it."
We appreciate the sacrifice, esteemed Redditor. Thank you for your valor.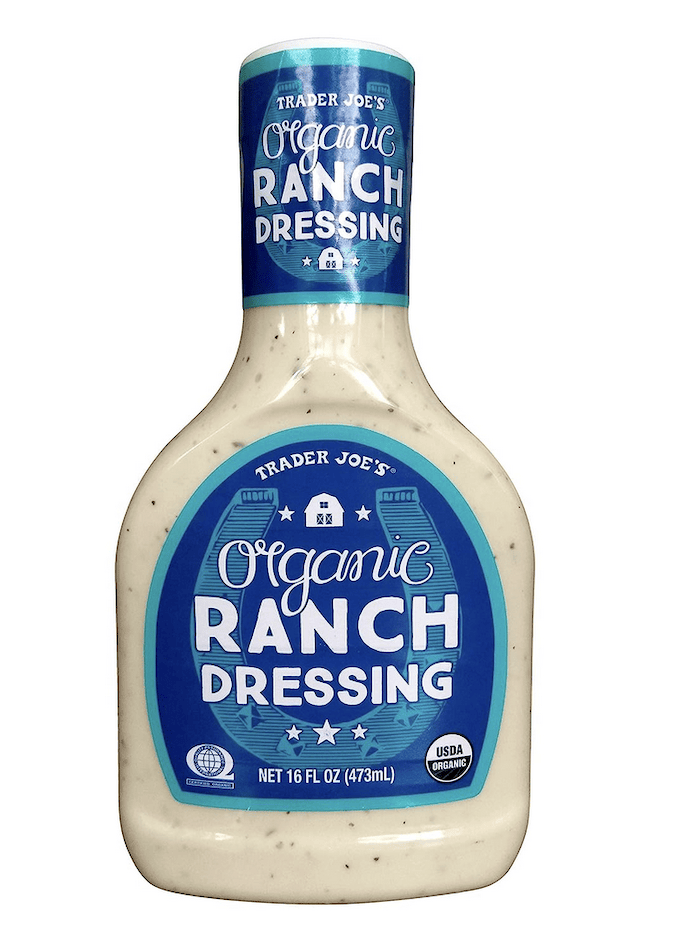 13. Cauliflower Gnocchi
The fact that there are so many hacks and methods to preparing this gnocchi goes to show just how much help this gnocchi needs to be palatable. One customer compared it to "like eating warm paste," which is only appealing if you're a kindergartener or a gingerbread house enthusiast who just equates frosting with glue. Somehow this product also ended up on our best of list.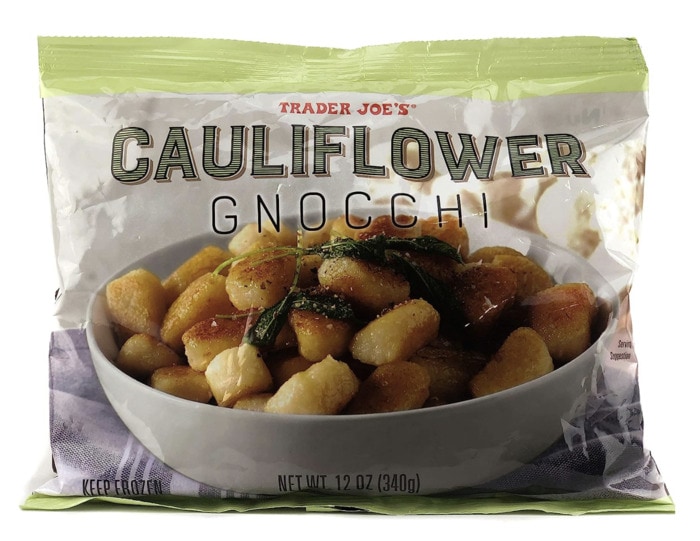 14. Chocolate Hummus
This product fundamentally changed us. We used to think that chocolate fixed all things. Healed all wounds. Bridged all divides. We know now that we were wrong, and you'll have to excuse us while we rethink our existence. Preferably with some chocolate that is not mixed with mashed beans.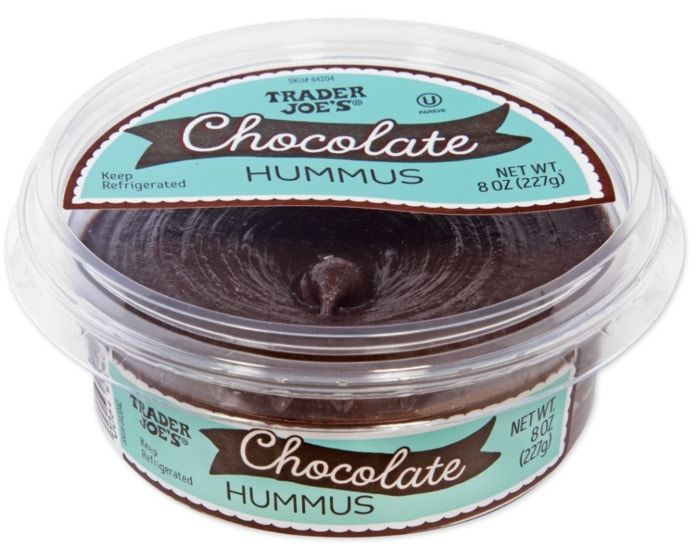 15. Watermelon Jerky
It seems that jerky is not a strong suit of Trader Joe's. Is it because their employees are so decidedly not jerky? Is it admirable that they keep trying? Are we rooting for an eventual win, or do we secretly love to see them humanized? Among these questions, one customer mused "How it tasted of fish, I do not know."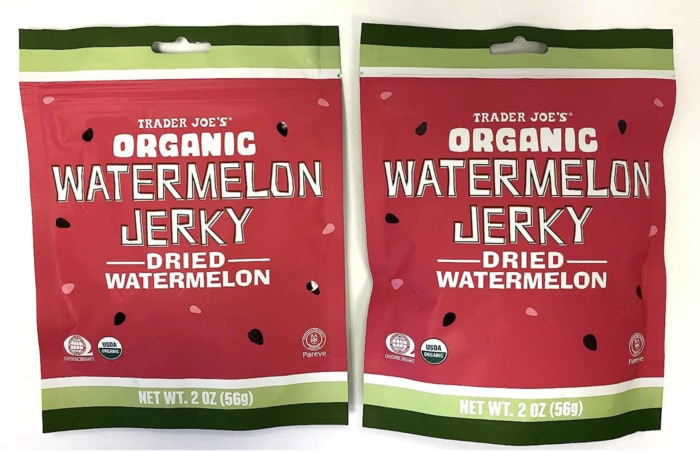 16. Fresh Produce
While most of it is reasonably priced, a lot of complaints stem from the short lifespan of the fresh produce. It's probably worth shelling out a few extra bucks at Whole Foods so you don't have to come home to a rancid bag of spinach, taunting you and that Chipotle bag you're trying to sneak in.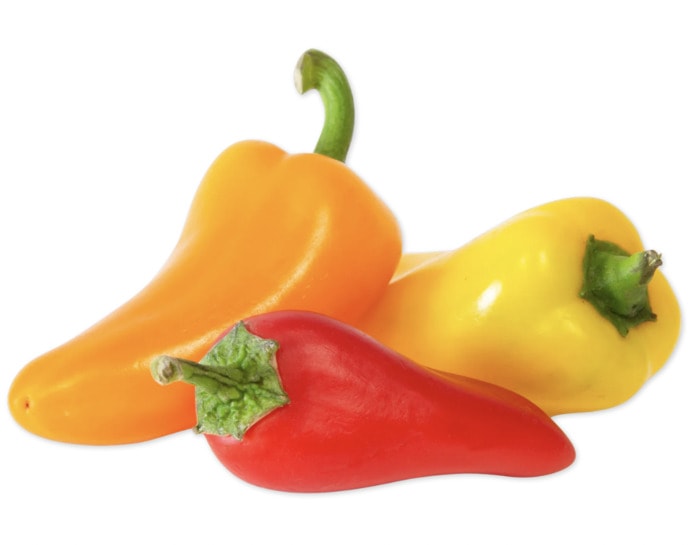 17. Mayonnaise
We'll let Reddit take this one: "No matter how badly you need it, no matter how badly you don't want to go to a traditional grocery store, do not under any circumstances buy the mayonnaise. It is Satan's spit." Any questions?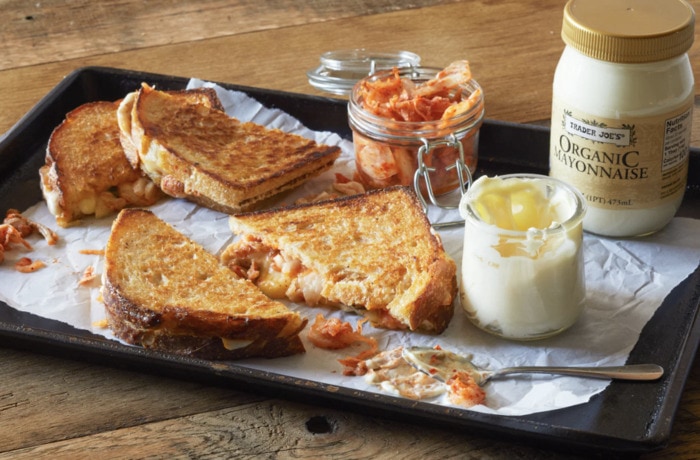 18. Almond Butter Puffs
We love almond butter, but with this, it might matter more whether or not we like chewing on gravel. We do not.
It's lacking in the pleasant texture department, to say the least. And our mouth is too offended to say any more.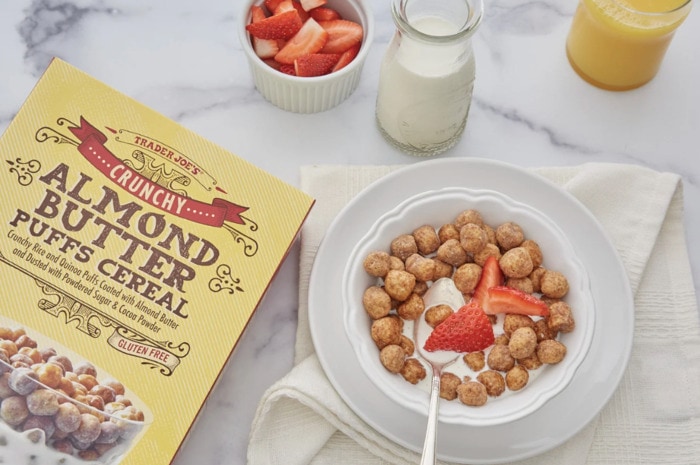 19. Cajun Alfredo Sauce
It's a dangerous game to combine two distinctly different flavors, like the spices of Cajun cooking with the creaminess of alfredo sauce. But sometimes we shoot for the moon and land amidst the stars. And sometimes reality sets in and we realize that if you shot for the moon and missed, you'd end up floating alone in infinite space before succumbing to the vacuum.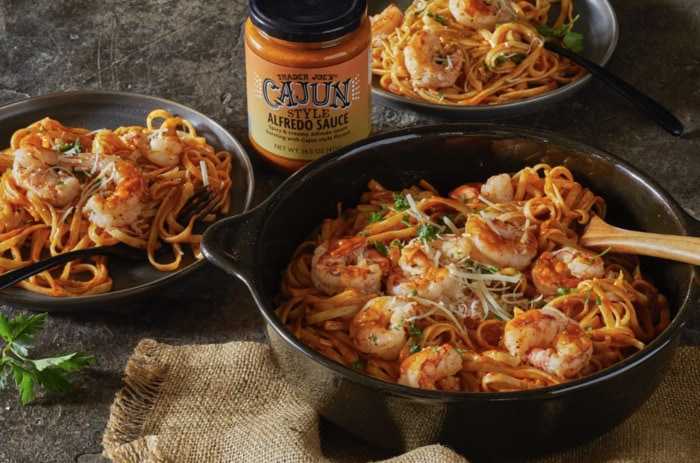 20. Chocolate Gnocchi
These gummy brown lumps are great for pranking your neighbors with a turd on the porch, but not so much for eating. Chocolate gnocchi is gonna be a chocolate no no no-chi.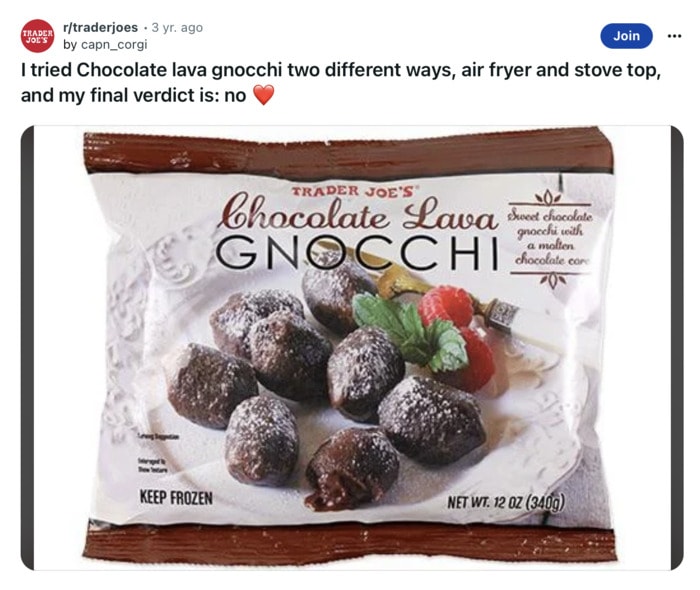 21. Kimchi Tofu Soup
For what a wallop of flavor kimchi has and how much sodium is in this soup, it has surprisingly little flavor. Almost impressively little flavor.
Wait, should we congratulate this soup? Not for taste, but for defying the laws of taste buds. And for landing a spot on this list of the worst foods at Trader Joe's! It's no participation trophy, but it's something.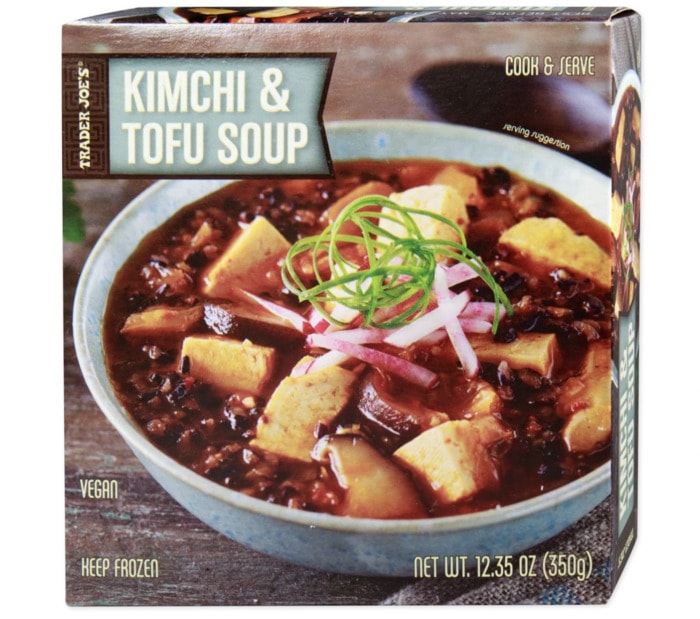 22. Philly Cheesesteak Bao Buns
A trendy mash-up like this might seem appealing, but resist the urge. Resist it.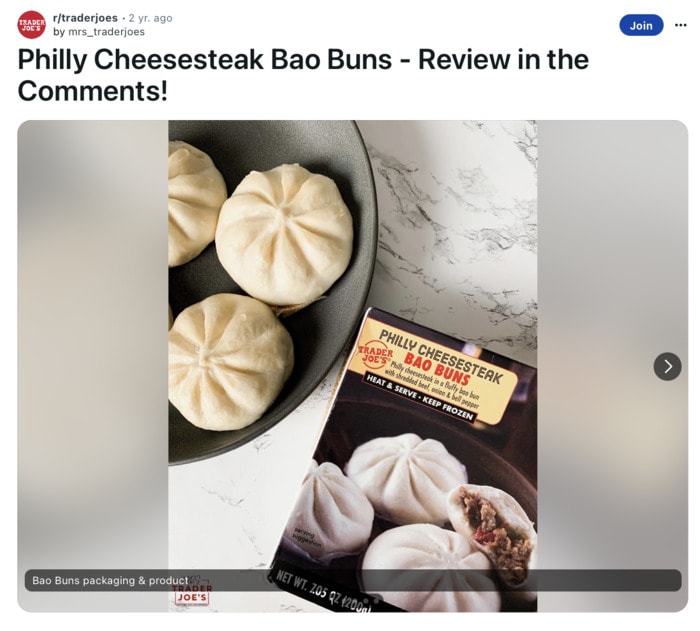 23. Honey Walnut Shrimp
This shrimp is great! So great that people keep saying they ate it plain, without the sauce that's been compared to pineapple mayonnaise and a sour gym sock.
Okay, so the walnuts are scarce, but the complaints are not. Panda Express has got you on this one. Joe.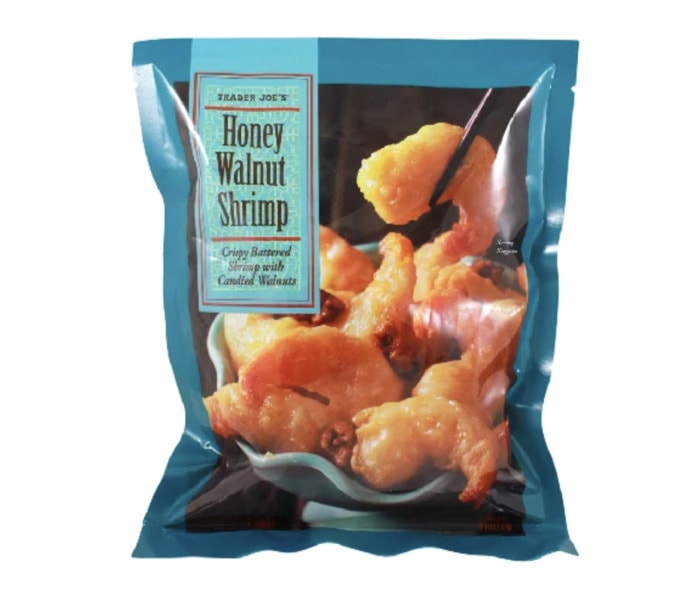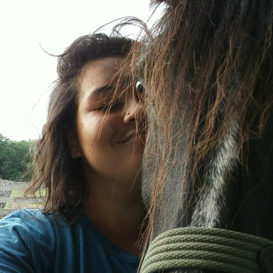 Latest posts by Hebba Gouda
(see all)