Matzo Ball Soup is possibly the easiest and best chicken soup on the planet. So here's how to make the best matzo ball soup recipe ever.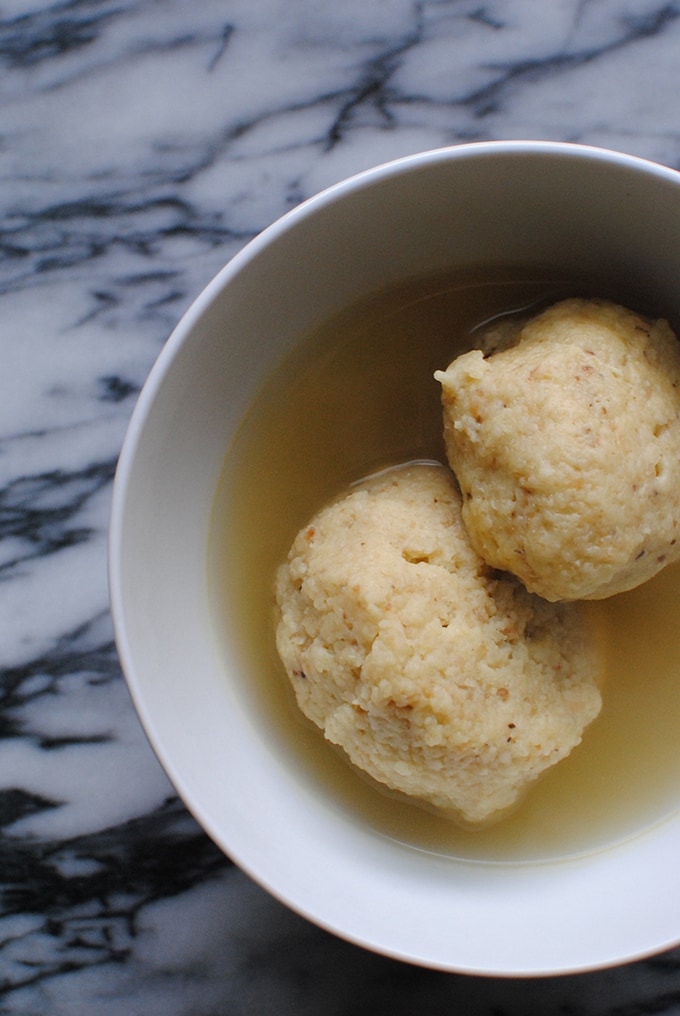 When I'm sick, I know I should eat chicken soup. Except that, well, I don't like chicken soup. Bland chicken and mushy vegetables are something I make a point to avoid. But, Matzo Ball Soup? Oh yes. All the yes. And hey, this Matzo Ball Soup recipe uses chicken stock and schmaltz (rendered chicken fat) so that sort of makes Matzo Ball Soup chicken soup, right? There's no veggies in this version, but you are welcome to add some to yours.
Growing up I used to love Mrs. Grass's chicken soup and watching the short stubby noodles and magic egg dissolve in the broth. But, now that I can make whatever kind of soup I want when I'm not feeling well (yay, adulting!), I either make Egg Flower Soup from Mai Leung's Classic Chinese Cookbook, Avgolemono (a lemony Greek rice soup), or Matzo Ball Soup.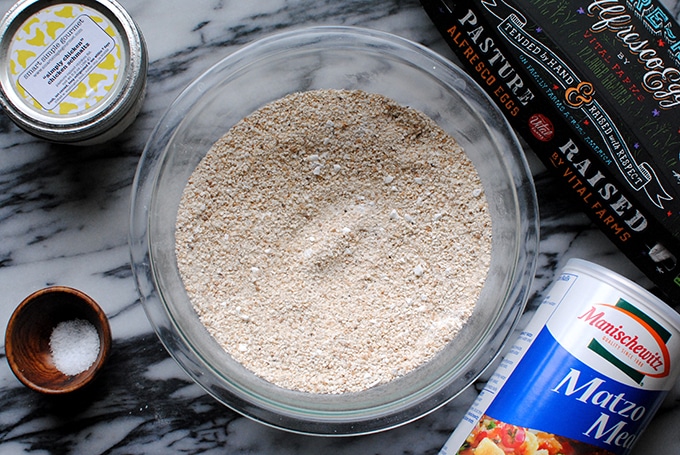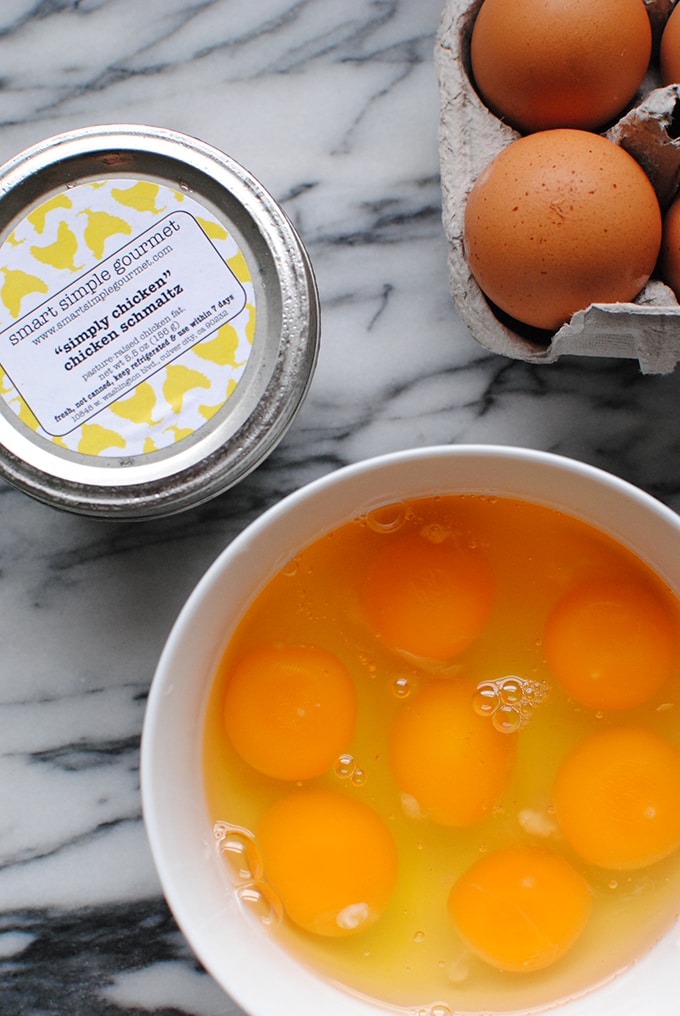 What Is a Matzo Ball?
Matzo Ball Soup is a dish most commonly eaten at Passover when eating leavened foods is forbidden. The Matzo balls in this recipe are made by combining matzo meal (crushed matzo), chicken broth, salt, pepper, eggs, , and baking powder. There is some debate whether baking powder is allowed at Passover since it helps lighten a recipe. That because while it's technically okay as baking powder is not leavened bread, some feel like it's cheating because it goes against the spirit of the holiday. You could probably leave out the baking soda in this recipe, but doing so will change the texture of your matzo balls.
How to Make Matzo Ball Soup
I stumbled onto this recipe for the Mile End Deli's Matzo Ball Soup in a 2011 copy of Bon Appetit and it's become my go to since. I'm not generally a fan of republishing recipes that aren't my own, but this one seems to have gotten buried on their site and it's such a great, easy matzo ball recipe, and the fact that it's hard to find is a darn shame.
If you live in New York and hate to cook, that's good news because you can just head on down to the Mile End Deli in Brooklyn and pick some up! Their in-house matzo ball soup also includes poached chicken, carrot, celery, onion, and dill. (Mile End Deli, 97A Hoyt Street, Brooklyn, NY 11217, (718) 852-7510, open between 8am or 10am close between 10 and 11pm)
This Matzo Ball Soup recipe takes a mere 25 minutes to make (most of which, you're just waiting for the matzo balls to cook and soak up all of the flavors in the stock).
First, bring the schmaltz to room temperature using a pot, microwave, or patience. Then, combine matzo meal, baking powder, salt, and pepper in a medium bowl. Set this aside and whisk the eggs in a separate small bowl. Add the eggs and schmaltz to the matzo meal mixture and stir until evenly combined.
Use your hands to create 12-13 matzo balls. This makes pretty large matzo balls, so make 24-26 if you prefer smaller balls. (They puff up when you cook them.)
Bring the chicken stock to a simmer in a large pot. Add the matzo balls to the stock, cover the pot with a lid, turn the heat down to medium and cook for 15-20 minutes or until the matzo balls have puffed up. Remove the pot from the head and serve immediately. (If you are not going to serve it immediately, remove the matzo balls until you are.)
These matzo balls don't mess around. If you leave these matzo balls in the stock they will absorb all of the stock. I say this because this has happened to me so many times. One time, I made the soup for Passover and by the time we were ready to eat it 10 minutes later? No more broth! We found some hiding in a back cupboard and added it, but it almost sent me into a full blown panic. Let me tell you, there's nothing like getting invited to a Seder then nearly botching the matzo ball soup.
If you have leftovers, store the broth and matzo balls separately. Also, feel free to play around with the soup part of this recipe! If you want added protein, add chicken. Or, throw in carrots, celery, and onion, though I would cook those separately and add those in at the end as they would change the flavor of the matzo balls.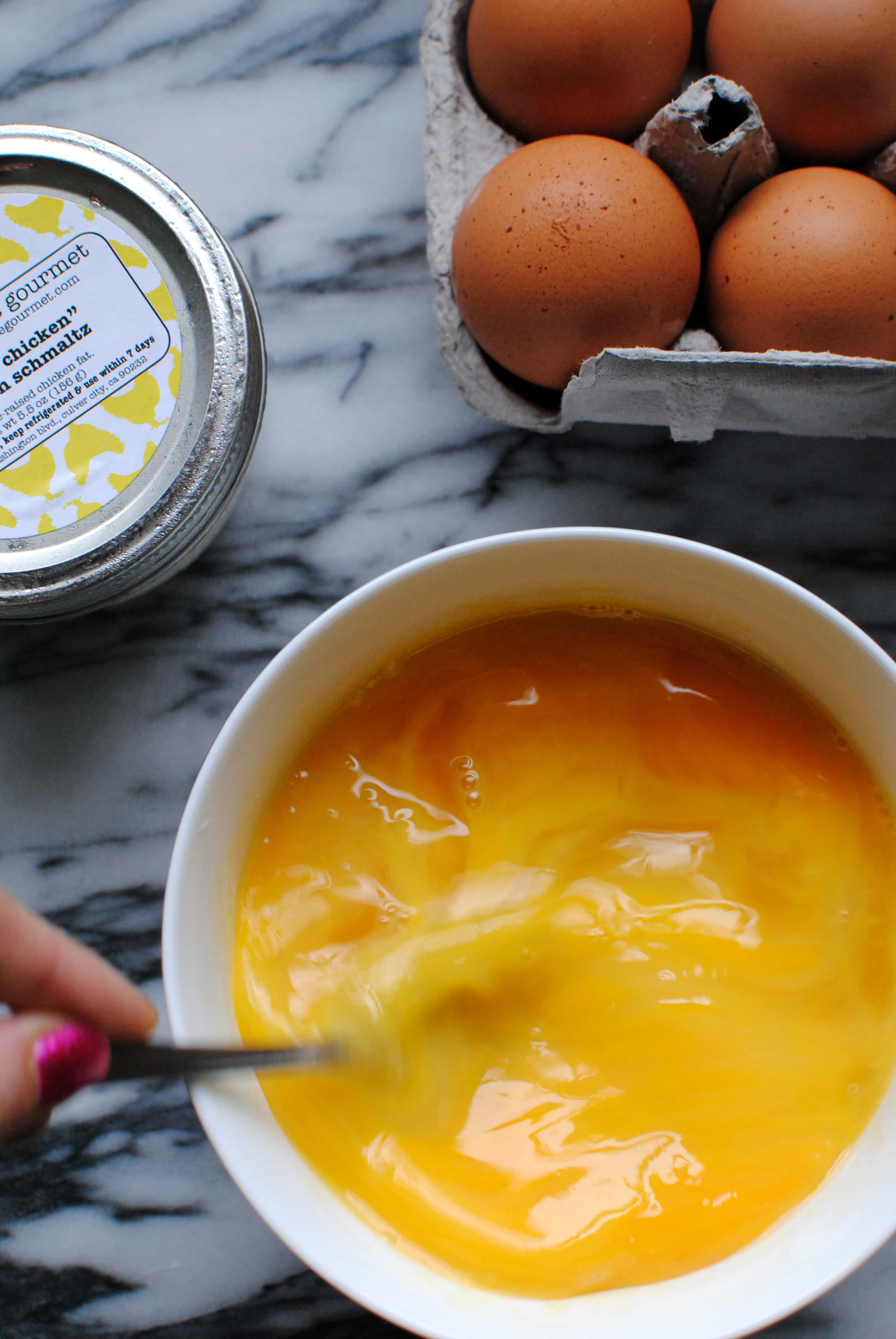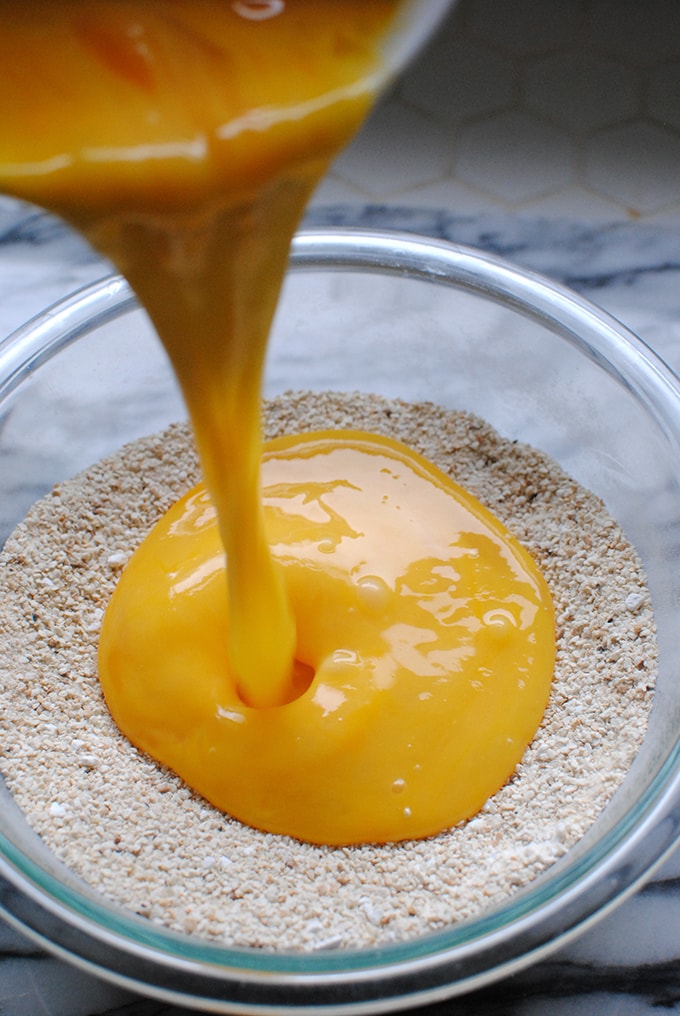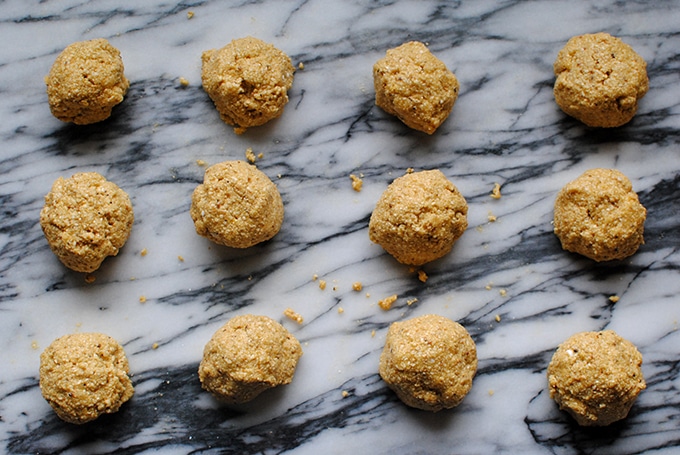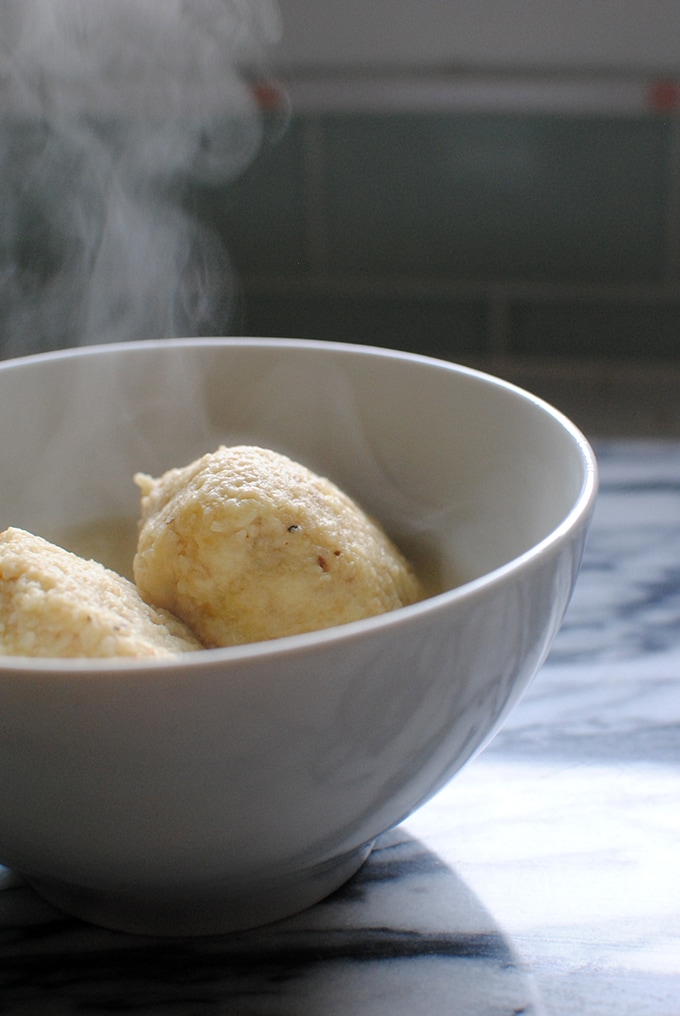 Matzo Ball Soup Recipe
Print Recipe
The best matzo ball recipe if you're looking to make matzo ball soup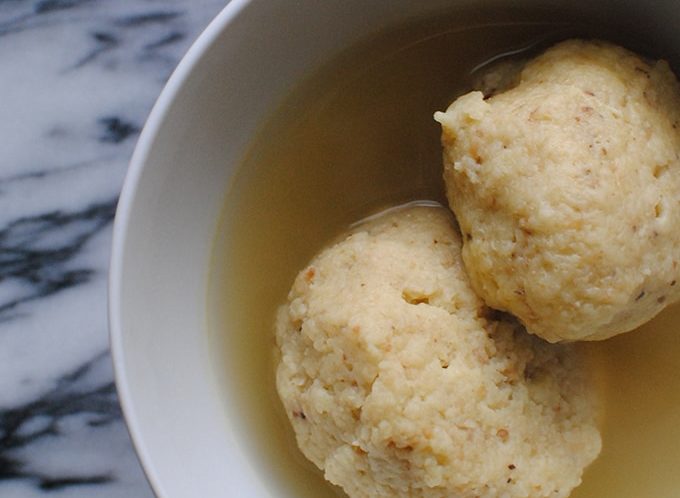 Servings: 12 matzo balls
Ingredients
½ cup schmaltz (available at most good butcher shops)
6 cups chicken stock
2½ cups matzo meal
1½ Tbsp. baking powder
½ tsp. salt
½ tsp. black pepper
7 large eggs
Instructions
Bring schmaltz to room temperature using microwave or small saucepan.


Combine matzo meal, baking powder, salt, and pepper in a medium bowl. Set aside.


Whisk eggs in small bowl.

Add eggs and schmaltz to matzo meal mixture. Mix until evenly combined.

Use hands to make 12-13 large matzo balls or 24-26 small matzo balls.


Bring chicken stock to simmer in a large pot. Reduce heat to medium.

Add matzo balls to stock, cover with a lid. Cook 15-20 minutes until the matzo balls are puffy.

Remove from heat and serve immediately.

Notes
Add additional ingredients to soup broth as desired. Matzo balls can be made smaller if desired.
Nutrition Facts
Matzo Ball Soup Recipe
Amount Per Serving (1 matzo ball)
Calories 253 Calories from Fat 117
% Daily Value*
Fat 13g20%
Carbohydrates 25g8%
Protein 9g18%
* Percent Daily Values are based on a 2000 calorie diet.
Did you make this recipe?
Leave a review below, then take a photo and tag @letseatcakeblog on Instagram so we can see it!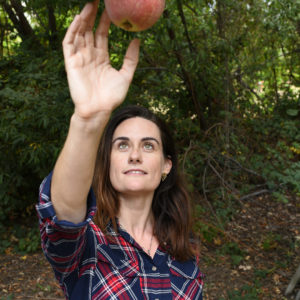 Latest posts by Rebecca Swanner
(see all)