If all you have on hand is all-purpose flour, we've got you covered. I mean, unless that's literally all you have on hand. In which case you can make uh… crackers?
Save yourself that extra trip to the store with this simple hack will create a cake flour substitute so you can get on your merry way making the cupcakes or the cake you want.*
What Is Cake Flour?
Cake flour is a finely ground flour that contains less gluten than all-purpose flour (6-8% vs 10-13%). It's great for high-ratio cakes (cakes where the sugar is greater or equal in weight to the flour) since it's lighter than all-purpose and when you bake with it, it produces goods with soft, tender layers and a lighter, finer crumb.
Because of its lower protein/gluten content it's really big in Los Angeles. Kidding. It's not. It's still a carb. Also, don't use it to make bread.
If you are going to use it in a recipe to replace all-purpose flour, it will change the final product, and I highly recommend weighing it. One cup of cake flour weights 4.5 oz, whereas one cup of cake flour weighs 4 oz.. (If you don't have a scale yet, I spent $10 on this kitchen scale almost ten years ago and it still works.)
Cake Flour Brands
There are a handful of brands that make cake flour, but these are the most common. Let me know in the comments if you have a favorite and why!
If you're looking for a gluten-free cake flour, this one is well-reviewed, though I have not personally tried it.
How to Make a Cake Flour Substitute
Fluff your flour with a knife, spoon, or measuring spoon. Spoon the flour into your measuring cup and scrape off the excess with a flat edge (the back edge of a knife will do, but I've also used the other handle of the spoon).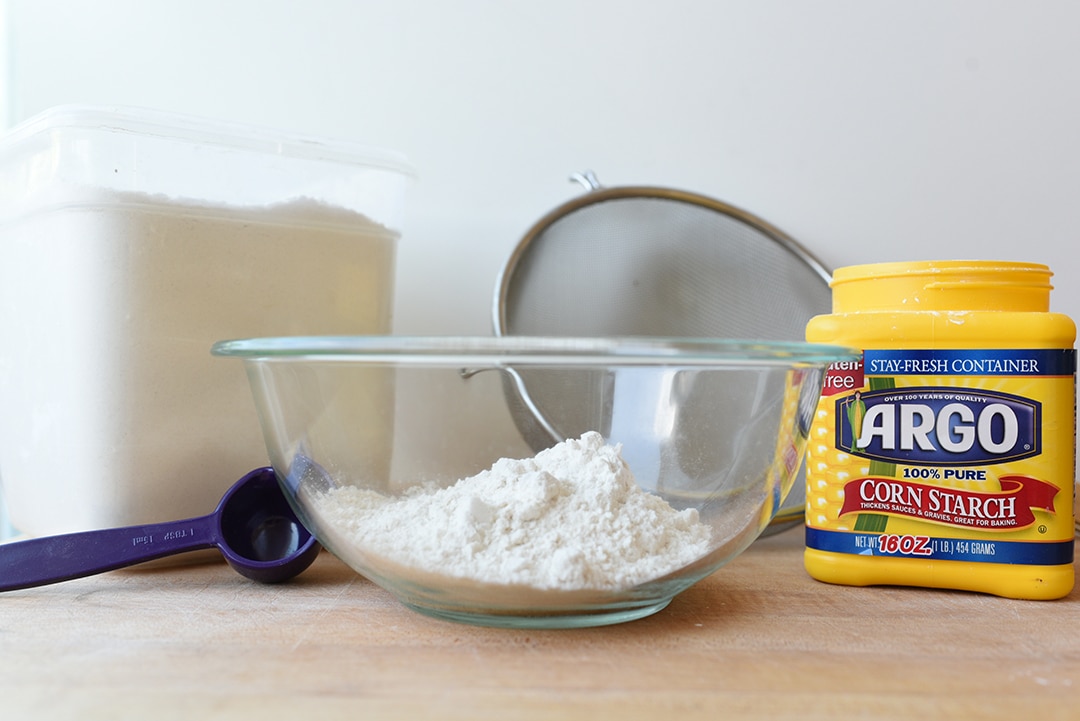 Remove 2 tablespoons of flour for every cup you're using.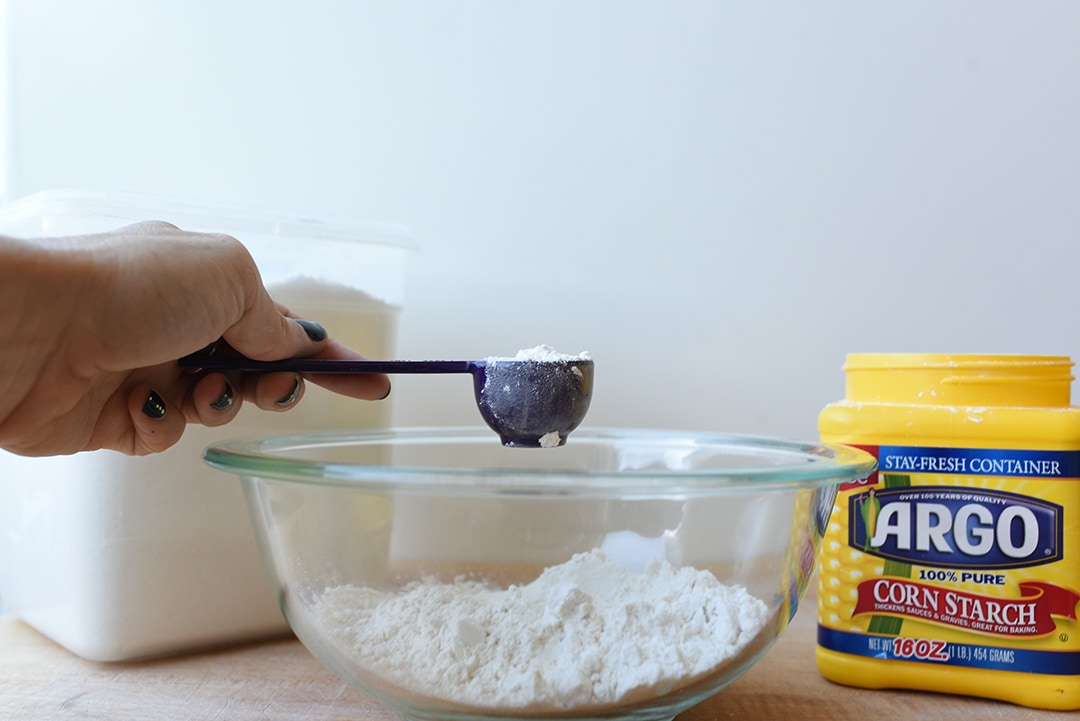 Replace with 2 tablespoons of cornstarch. (2 cups = 4 tbsp. cornstarch. 1 cup = 2 tbsp. cornstarch.)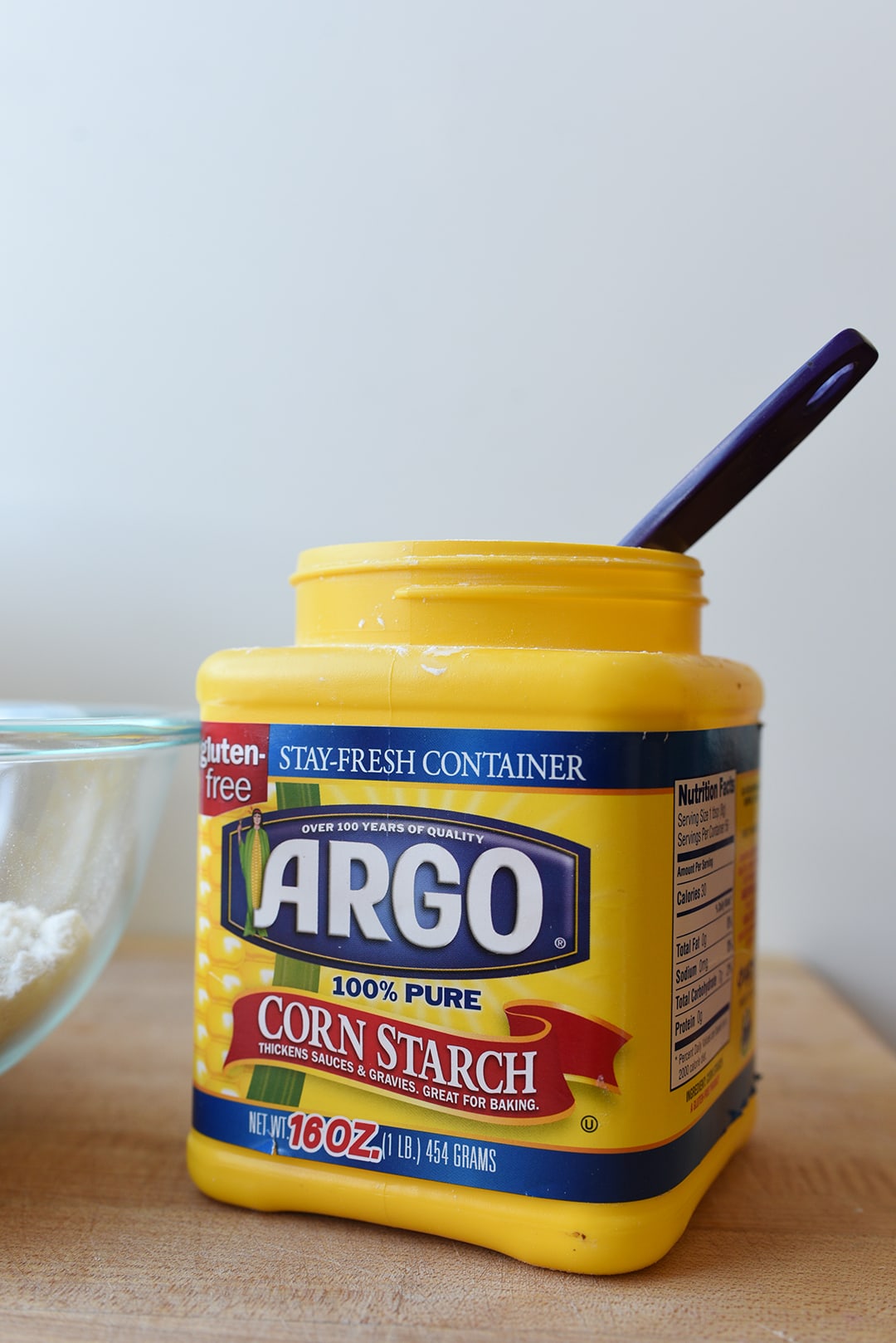 Whisk the cornstarch and flour together and sift the mixture five times so it is completely blended.
Doing this it helps prevent some of the gluten forming in all-purpose flour and creating a stiffer structure (that's what gluten does – it creates a matrix that results in tough cakes but great bread. Whoa.). That's because cornstarch and sugar absorb some the liquid in the recipe so the flour doesn't hog all of it.
*Adding cornstarch will change the starch makeup of your cake and as Stella Parkes points out, it may end up absorbing too much moisture and be denser than you would prefer. So, I would recommend using this in a pinch, not as a way to never buy cake flour again. And probably not for an angel food cake.
Let's Eat Cake Recipes With Cake Flour
How to Make a Cake Flour Substitute
Print Recipe
If you need cake flour and don't have any on hand, here's how to make a cake flour substitute in a pinch!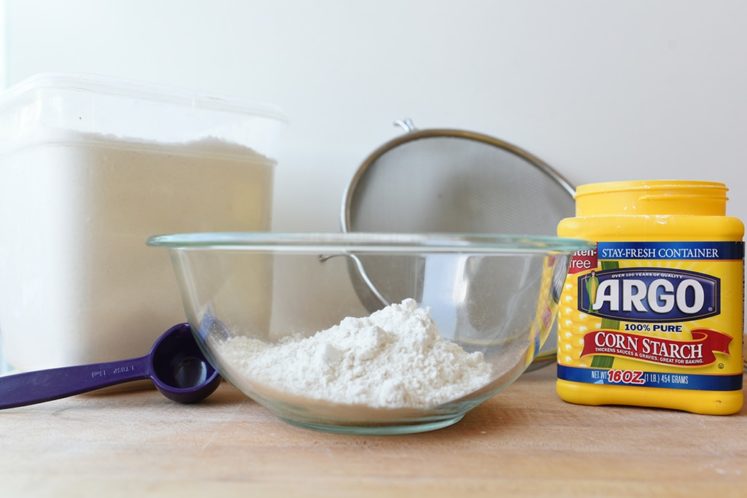 Servings: 1 cup
Ingredients
1 cup all-purpose flour
2 Tbsp. cornstarch
Instructions
Fluff flour with spoon and spoon into measuring cup. Scrape off excess with knife.


Pour into bowl and remove two tablespoons of flour. Place back in flour bin.


Add two tablespoons of cornstarch to flour.


Sift mixture five times.


Use as directed in recipe.

Notes
Not recommended as an overall replacement — only when needed for a recipe and you can't get to the store!
Nutrition Facts
How to Make a Cake Flour Substitute
Amount Per Serving (1 cup)
Calories 453
* Percent Daily Values are based on a 2000 calorie diet.
Did you make this recipe?
Leave a review below, then take a photo and tag @letseatcakeblog on Instagram so we can see it!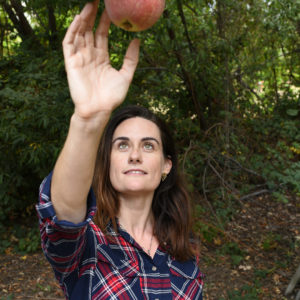 Latest posts by Rebecca Swanner

(see all)

Have you ever wanted to start making a recipe and then realized, oh no. It calls for cake flour.