Everything keeps getting more expensive these days, including dates. A rose by any other price smells as sweet, but who can afford it? Stop going to overpriced restaurants, filling up on the free bread, and pretending to have an emergency so you can leave. Instead, have a fun, flirty, and fiscally responsible date with these cheap date ideas.
Because you don't need to blow the budget or get banned from your local restaurants to have a romantic night with your boo. That's more fun as bedroom roleplay, anyway.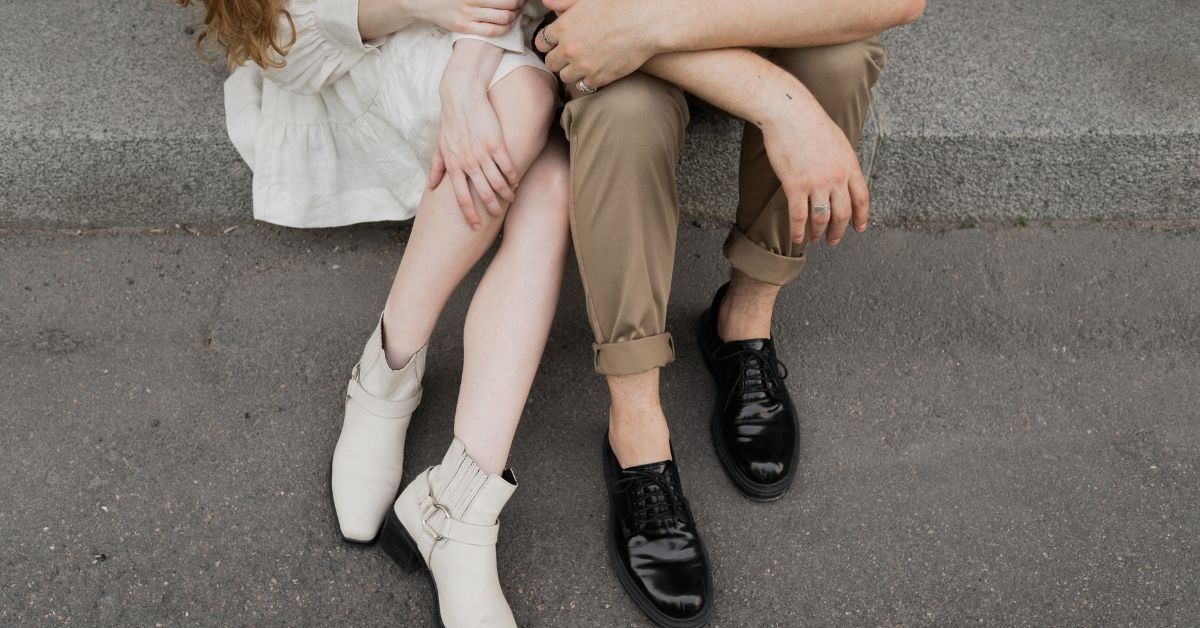 20 Cheap Date Ideas
1. Host Movie Night at Home
Movie theaters are getting more and more costly, but they won't pause a three hour Marvel movie so you can pee. Rent a movie online, get cheap popcorn and snacks from the grocery store, and watch a movie together without an arm rest jabbing into you.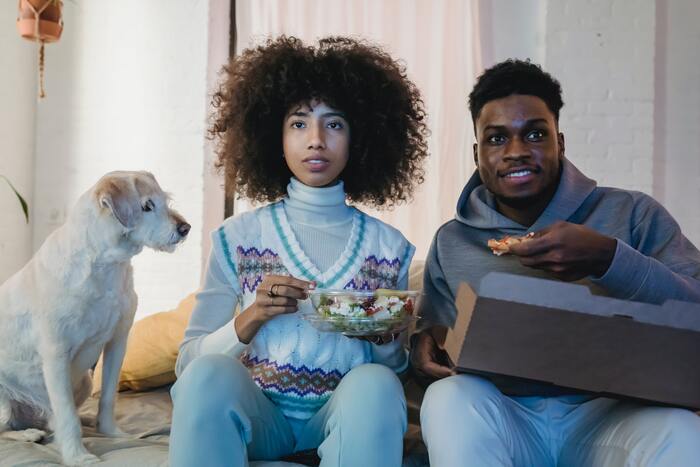 2. Lounge in a Private (Kiddie) Pool
Getting an in-ground pool is on our budget-unfriendly date ideas list. But you can still have a pool party for two with a cheap, adult sized kiddie pool. Enjoy the poolside in that thong bikini you weren't brave enough to wear on the beach.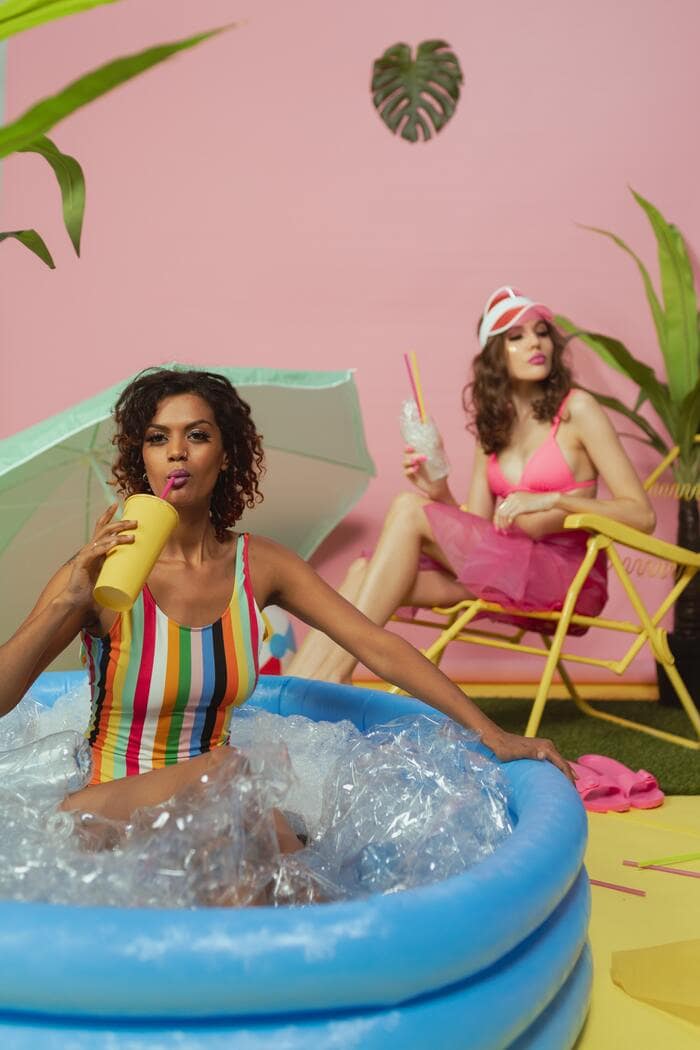 3. Go on a Picnic
You were going to eat anyway. But if you do it outside, it's a date now. All you need is a blanket, some food, and a spot on the ground free of fire ants.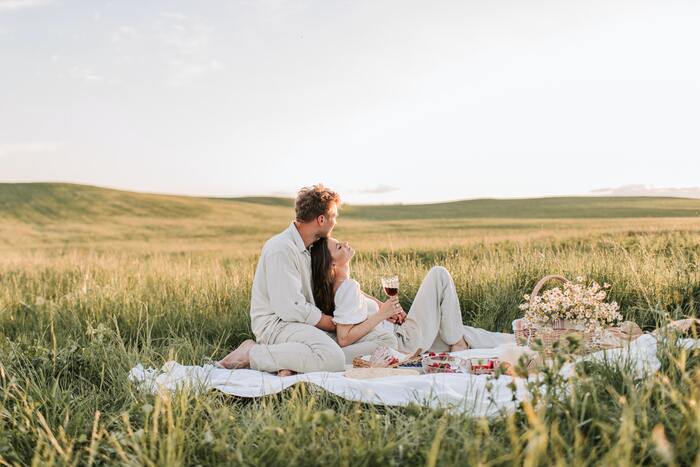 4. Cast a Spell
It seems like witch trials could come back at any time, so we might as well give them something to talk about. Most spells involve inexpensive herbs and materials, like garlic, tea, or mirrors. Try a spell for beginner witches and see what you can conjure. Even if it's only a "wand" in a pocket.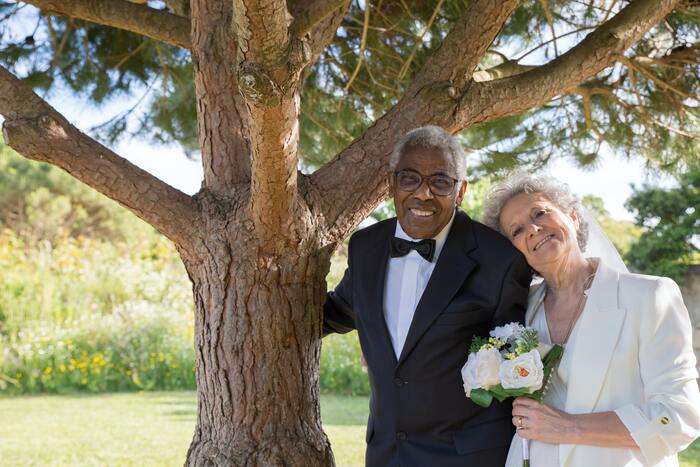 5. Play on the Playground
Did you know you can still have fun on a playground, no matter your age? You don't need to show your ID to have some childlike fun on swings, slides, or the blacktop with games you never totally figured out the rules to in elementary school. One more point for us!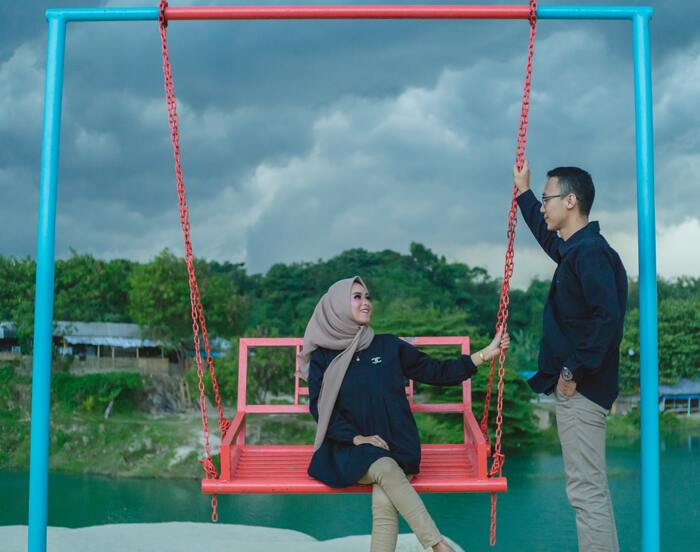 6. Make a Mixtape (or Playlist)
Remember when the height of romance was putting in your crush's mixtape into your cassette player? Now, it's way easier to make a Spotify playlist. But it's still just as sweet. Make each other a playlist and have a listening party for two.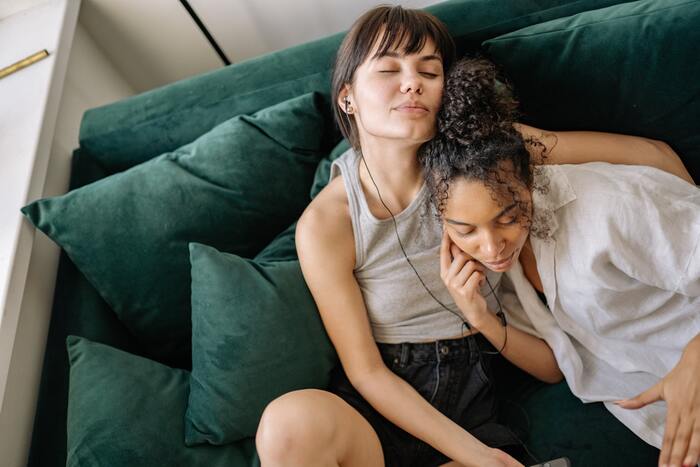 7. Go to Another Religion's Service
There are so many religions and spiritual practices around the world, yet we are generally only exposed to the one we were raised in. Many churches, temples, and other spiritual practices welcome visitors. So check them out and learn more about the world around you.
Just be warned – if you sign up for a $650 Scientology course, this will not be a budget-friendly date idea anymore.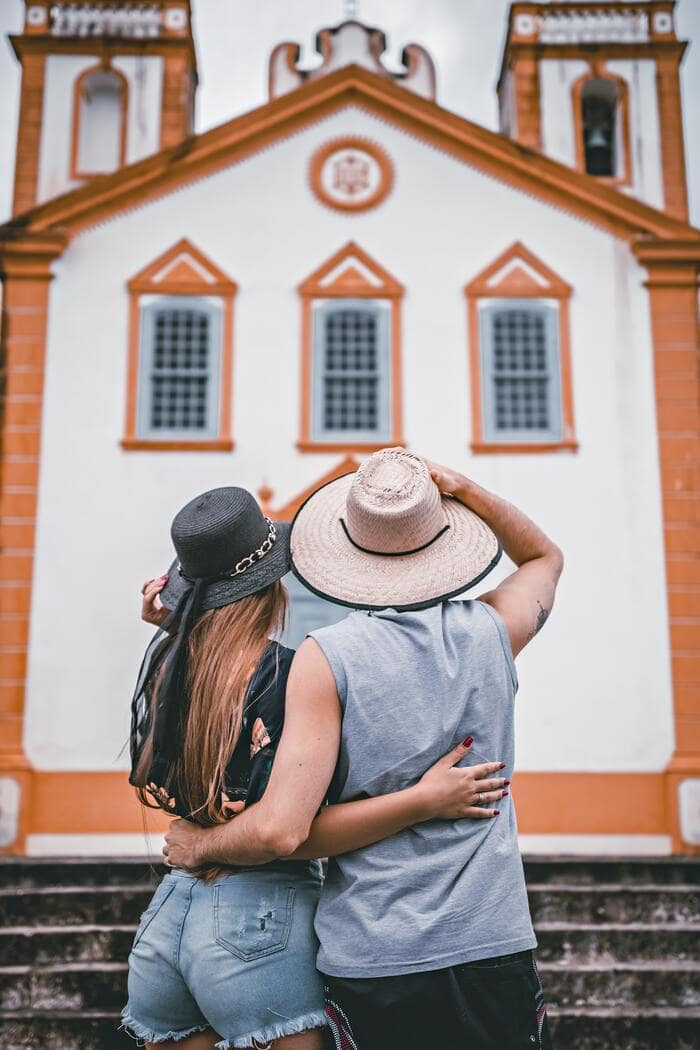 8. Play the Maximum Turns on Mario Party
Mario Party is the most dramatic, heartbreaking, friendship-crushing video game ever created. See if your relationship can stand the test by playing the longest possible Mario Party game.
The current version allows up to 30 turns, but older versions go up to 50, which will take the entire day. We're free next Monday!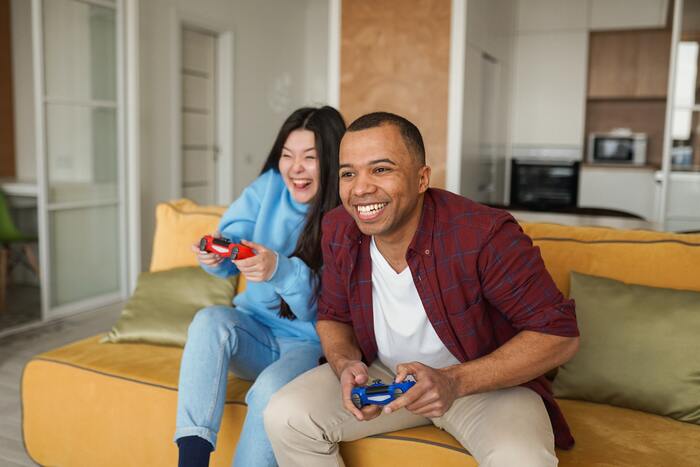 9. Go Bird Watching
Birds are hanging out outside, just waiting to be watched. For free! Look up the birds local to your area and see how many you can spot. Your local Audubon Society may even have free bird watching trips in your area.
Finally, you'll be able to put a name to that menace who wakes you up every morning at 5am.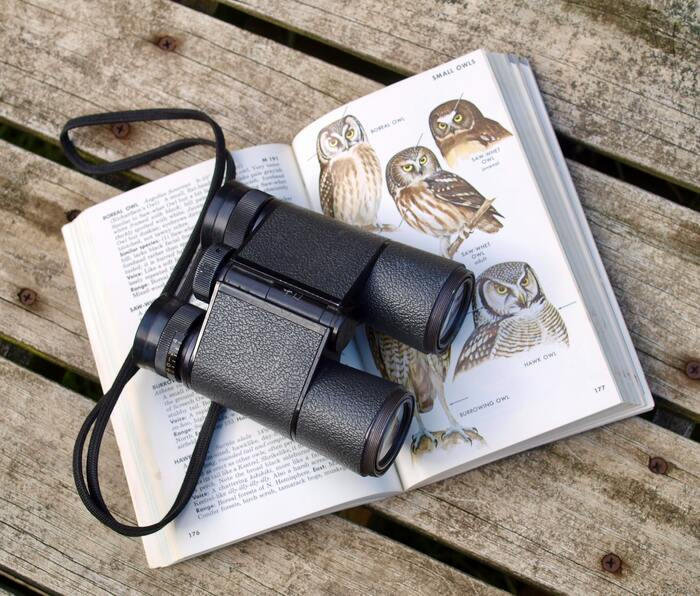 10. Have a Tea Party
All you need for tea is hot water and tea bags. But you can get a cheap tea infuser or even get a silly tea set from the thrift store, if you're feeling extra fancy. Try every flavor of herbal tea in the multipack until you're as cozy as the Sleepytime bear.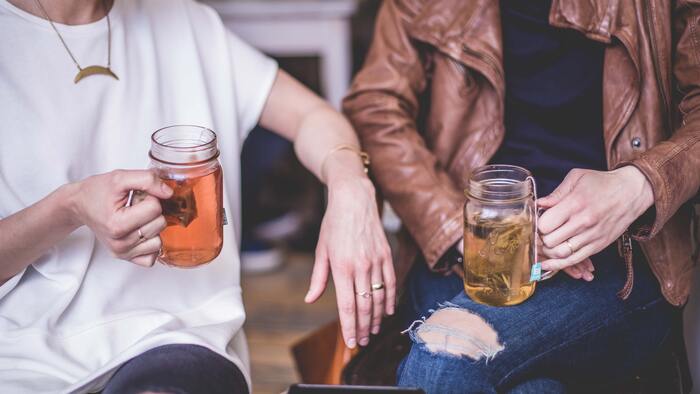 11. Visit an Animal Shelter
Volunteer at your local animal shelter to play with the pets. This is budget friendly as long as you don't actually adopt a pet, because tiny sweaters for every holiday add up quickly.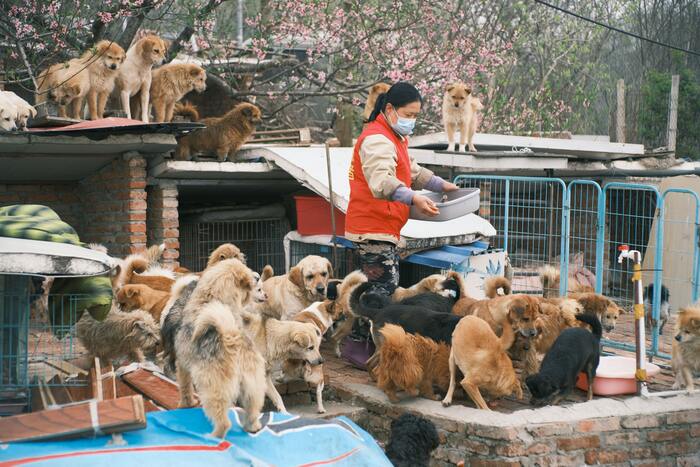 12. Play Sexy Pictionary
All you'll need is pen and paper for this cheap date idea. Write down a list of sexy and silly terms, and throw them in a bowl. Take turns pulling a slip of paper and drawing it for your partner to guess. If they can't figure it out, maybe you'll need to escalate to hands-on charades.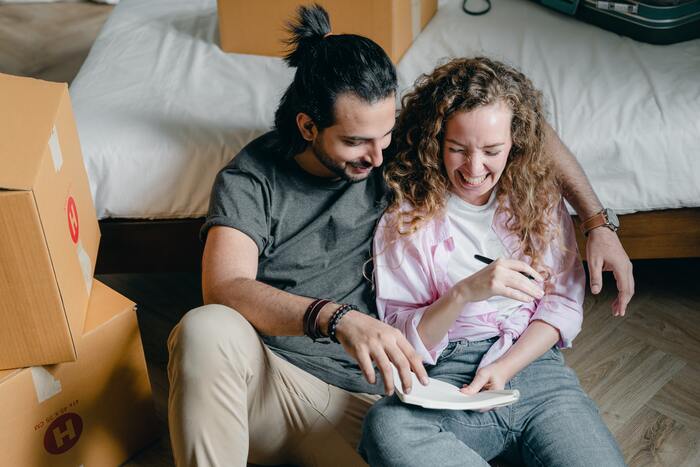 13. Run Errands Together
Running errands is boring on your own, but two makes it a party. Get your Starbucks and run to the laundromat, the grocery store, and – if your budget dares – to Target. It's like an audition to see if you're willing to run errands with them until you're old and gray.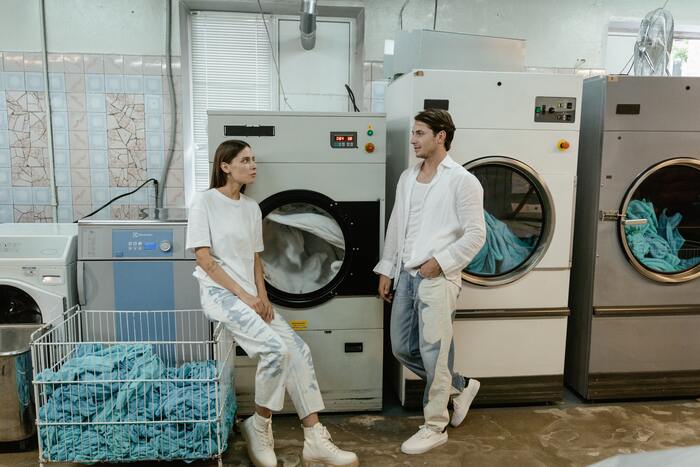 14. Celebrate Happy Hour at Home
Happy hour doesn't feel so happy once the check comes, no matter how many complimentary chip baskets you ate. Have happy hour at home by creating a custom cocktail together that you didn't have to pay a hipster to infuse with oxygen.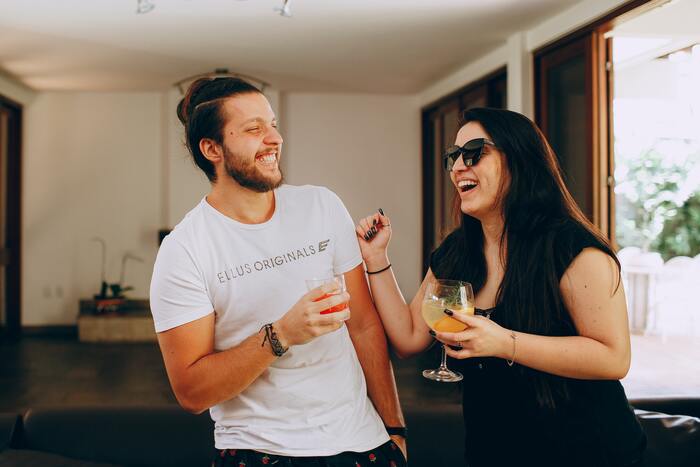 15. Visit Your Local Tourist Trap
New Yorkers never go to the Empire State Building, but it's still very tall! Check out the tourist trap you haven't been to since that elementary school field trip and appreciate it with new eyes.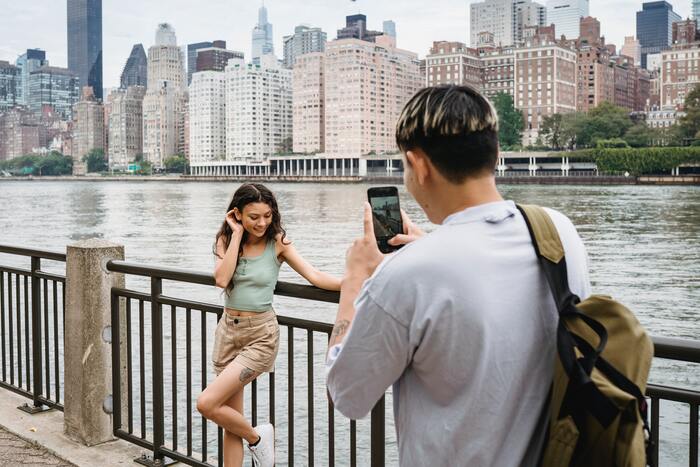 16. Shop For Houses You Can't Afford
You're a professional pet psychic, they're a part time tree masseuse, and your budget is $100 million. Shop for your dream home together by searching through Zillow listings, no down payment required. You may even find open houses in your area so you can pretend-shop in person.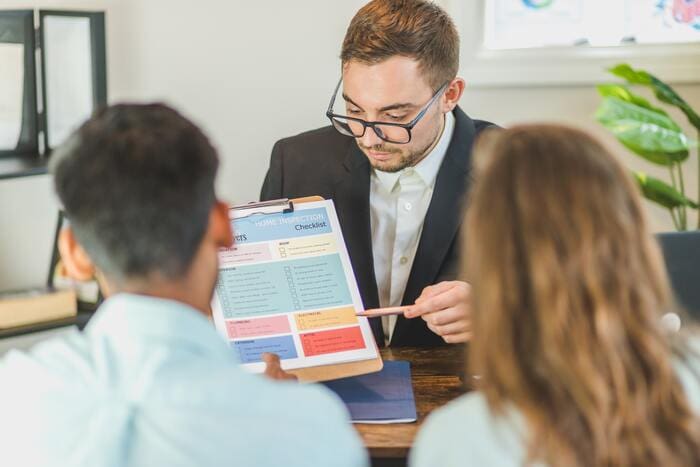 17. Go to a Skatepark or Skating Rink
Tell your sk8er boi, "See you later, boy…at the skating rink." Skating rinks still rock just as hard as they did in middle school, and now you'll actually get to kiss your crush.
You'll have to shell out some cash for some wheels if you don't have your own. But this is still a pretty affordable date option, as long as you don't end up in an ambulance.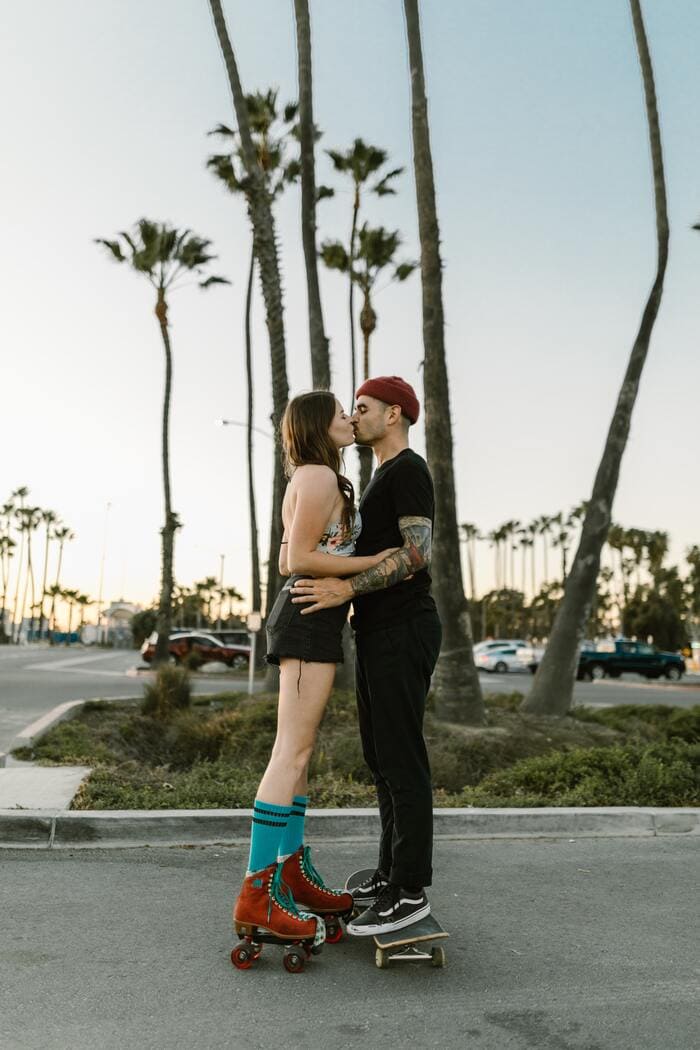 18. Build a Blanket Fort
Get as snug as a bug in a rug with your love. Put on your coziest PJs and build a blanket fort together – and play together until you tear it down.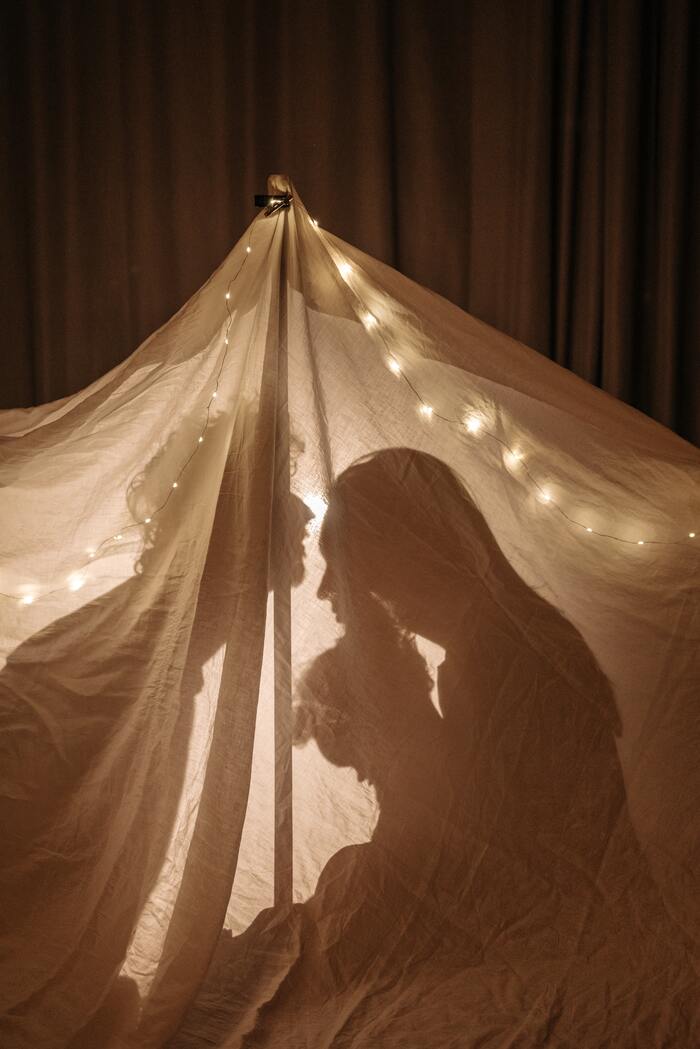 19. Costume Party
Who says you have to wait for Halloween to have a costume party? Dress up at home in your old Halloween costumes, your sexiest lingerie, and that outfit that you're not brave enough to wear outside.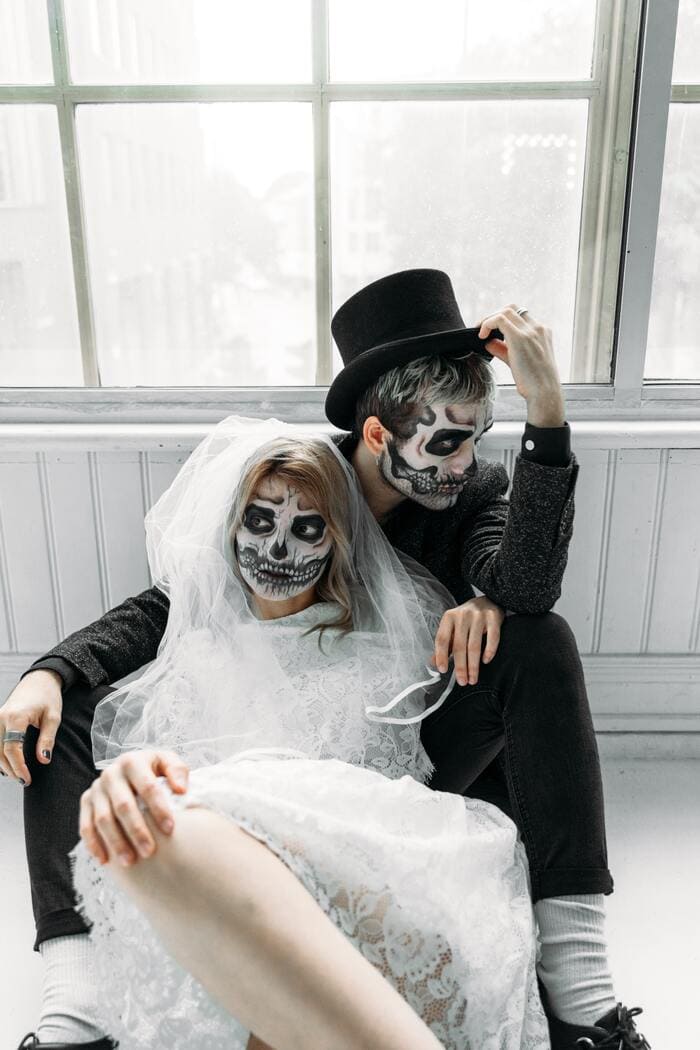 20. Estate Sale Shopping
Snoop through someone's stuff to get some great deals. What else says romance like contemplating that one day, we will all die and all our earthly possessions will be sold off to the highest bidder? Look, Corningware!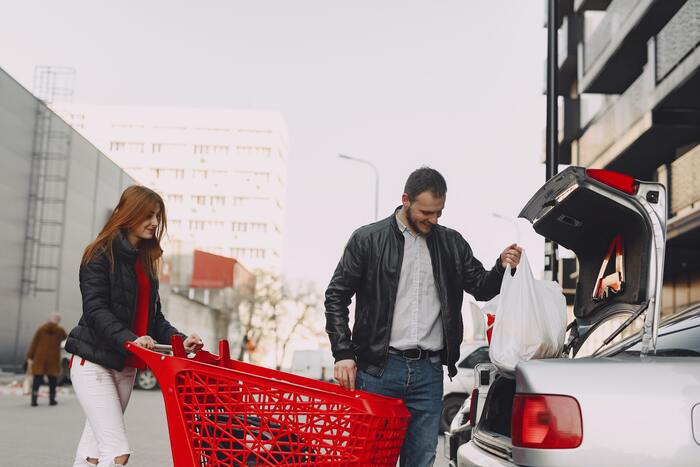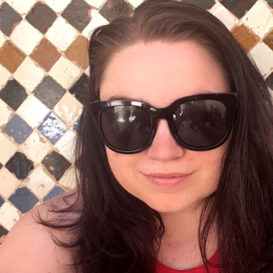 Latest posts by Madison Higgins Hwang
(see all)