Eye contact is all well and good, but sometimes you wanna do it like they do on the Discovery Channel. According to SKYN's 2021 Intimacy Survey of Gen Z and Millenials, doggy style is the most popular sex position. There's a reason most mammals are doing the dirty this way.
We love this position because:
The wide legged stance is perfect for deep penetration.
It's the best angle to hit the g-spot.
The domination of being taken from behind can be thrilling.
The penetrator's hands are free for touching, tickling, and teasing.
You can keep cool once the doggy style days of summer hit and your AC is broken. Missionary is fun and intimate, but not when your sweat turns you into a slip and slide.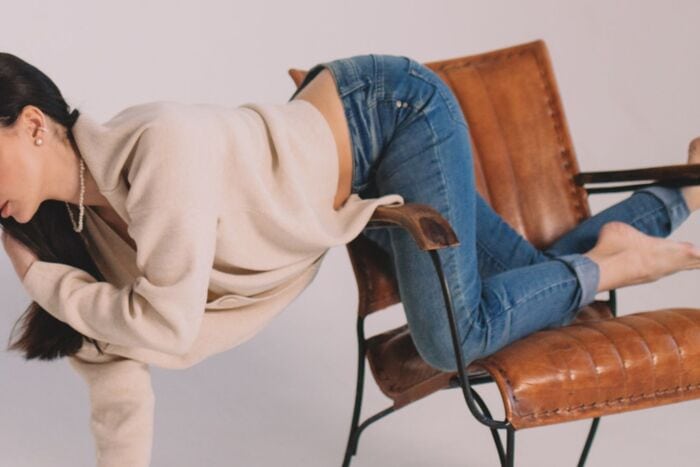 So if you ain't nothing but a mammal, try out these doggy style sex positions that will have you begging for more.
11 Doggy Style Sex Positions
1. Classic Doggy Style
Let's start with the classic version. The receiver gets down on all fours, supporting themselves on their hands with their knees apart. The penetrator kneels behind them between their legs and enters from behind.
If you're still confused, watch your dog next time they hump the pillow. Hopefully not the nice one again.

2. Basset Hound
Get into this hound dog position so your balls aren't as blue as your suede shoes.
Start in the classic doggy style, but with the receiver down on their elbows and their knees spread wider. The penetrator kneels behind them with their legs wide, outside of the receiver's legs. The wide set of the legs allow for deeper penetration. And more howling.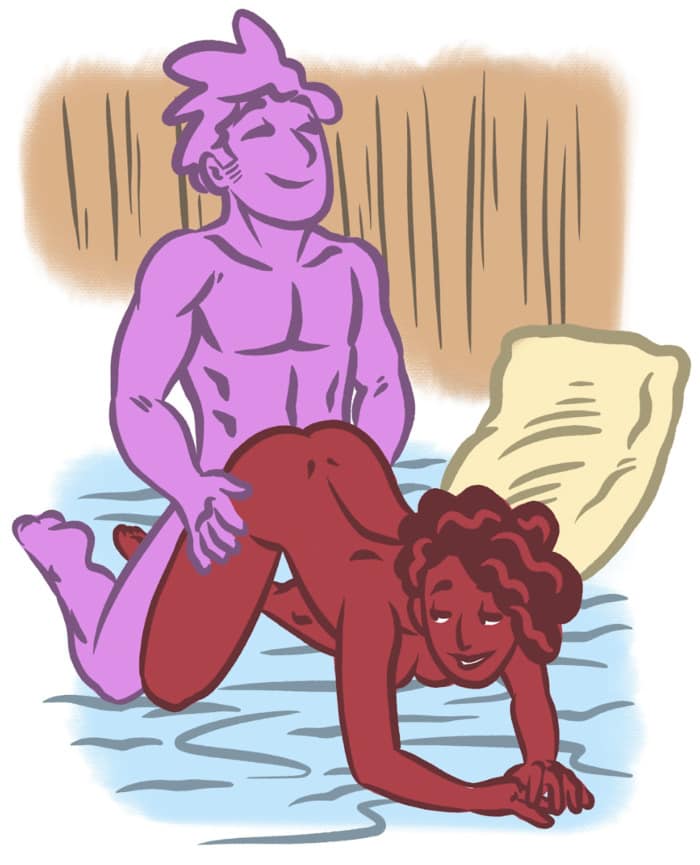 3. Bulldog
The receiver gets on all fours on the ground with their knees tight together. The penetrator squats over them with their legs on either side of the receiver's legs, entering them from behind.
The penetrator can put their hands on the ground or hold onto the receiver's hair, hips, or chest. This is also a great position for anal sex or for an intense squat workout. Or all of the above at once. Ah, efficiency.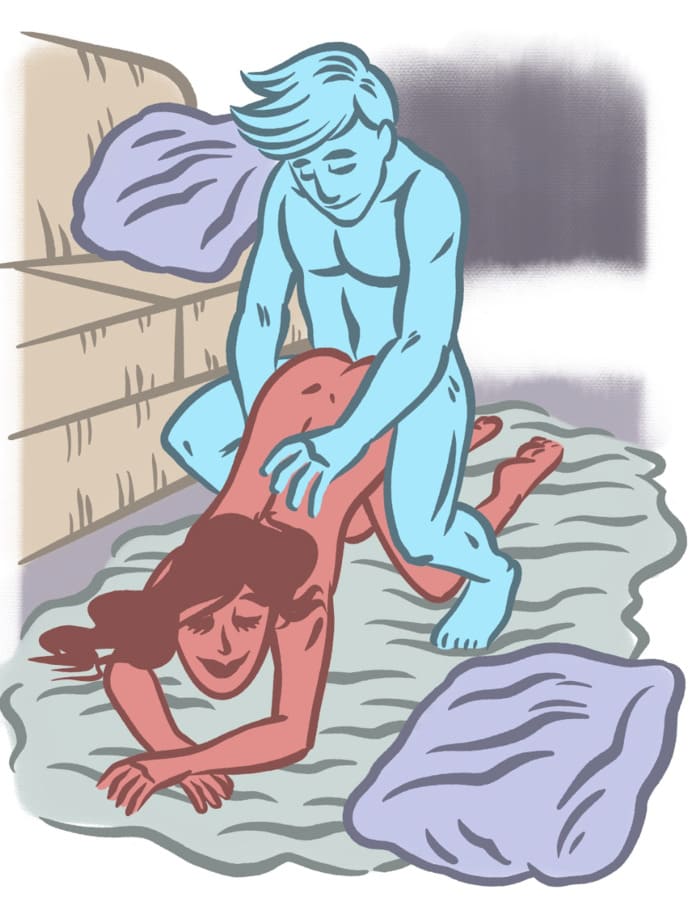 4. Leap Frog
The receiver squats down with their legs wide apart and puts their hands on the floor. The penetrator kneels behind them to enter. The wide legs clears access for the penetrator's hands to reach around for fingering and playing with the clit.
After you're done, the froggy can hop away to the bathroom to turn back into a princess, because princesses don't get UTIs.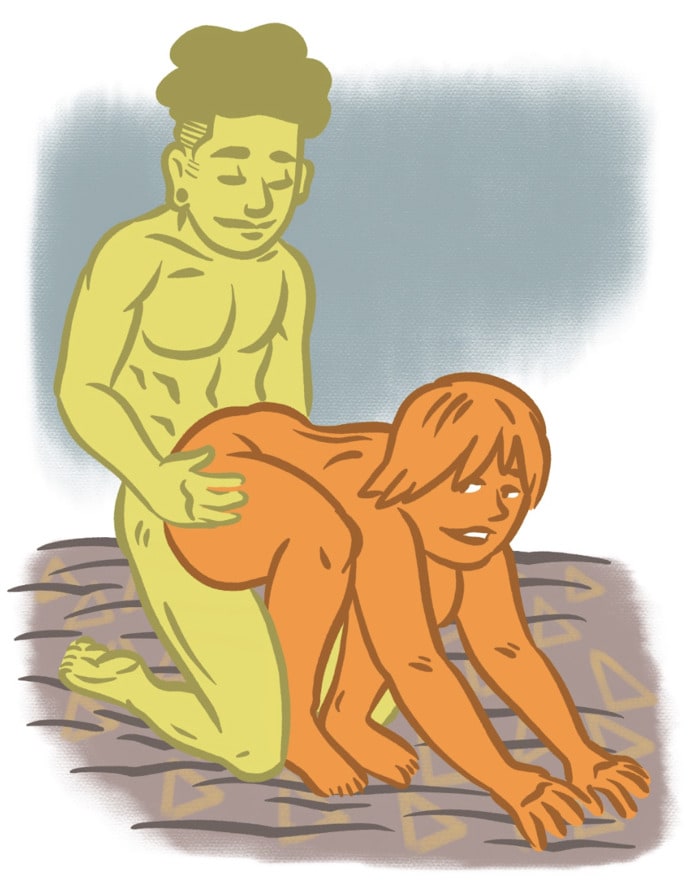 5. Leg Up Doggy
The receiver gets down on all fours. The penetrator takes a knee behind them, gives a sex pregame pep talk – clear eyes, full hearts, can't lose! – and lifts up their partner's leg on top of their leg.
This opens up the receiver for deeper penetration so you can go all the way. Despite all this receiver talk, we are not talking about football.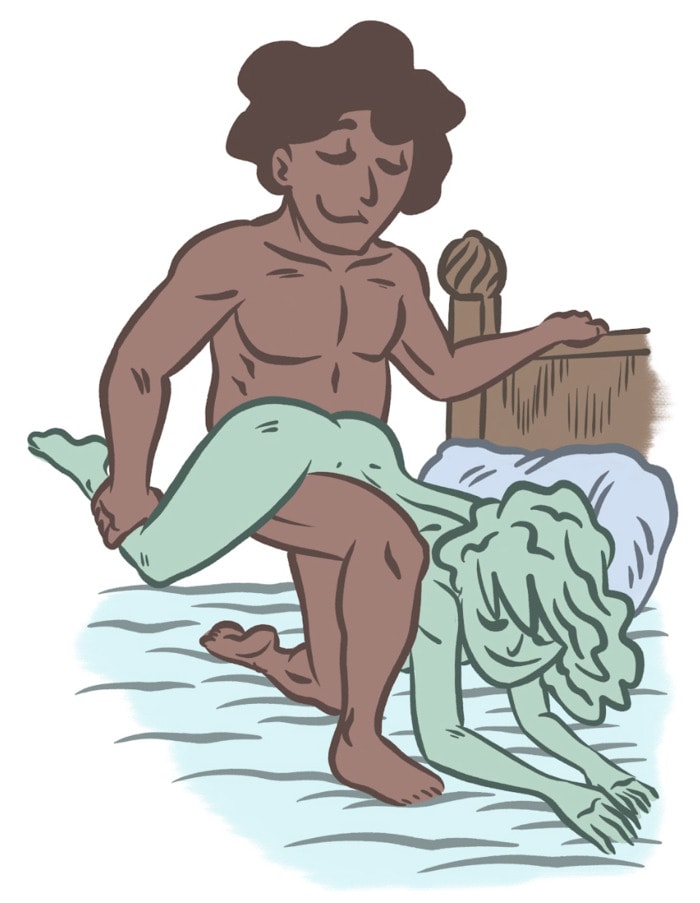 6. Bent Over Doggy Style
The receiver bends forward onto a table, couch arm, or counter. Or a running washing machine for extra vibration. The penetrator stands or kneels behind them to enter.
You'll want to stay in this position for so long, you'll be running the spin cycle until the bras you weren't supposed to put in there are shredded.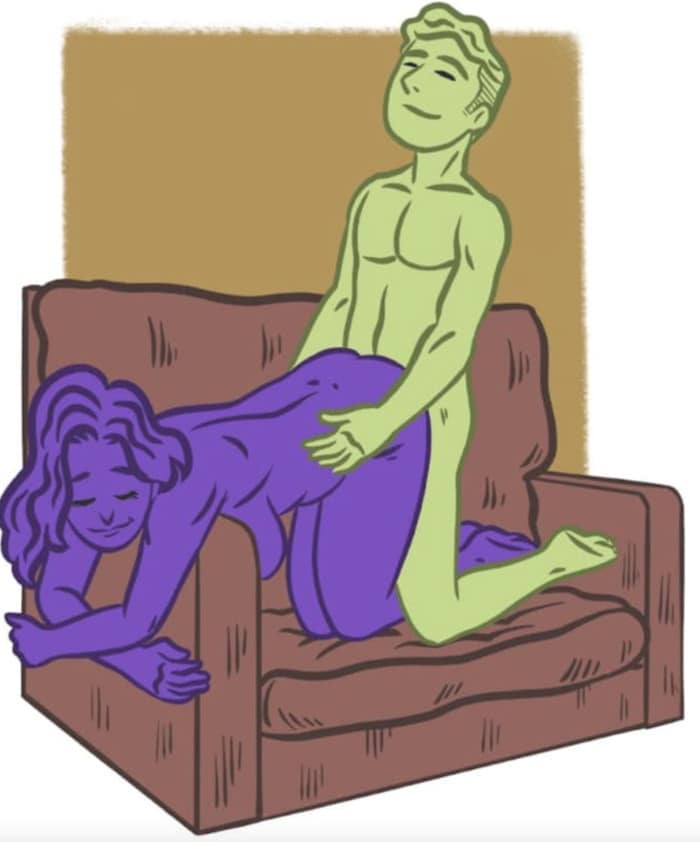 7. Standing Doggy Style
After all this kneeling and squatting, it's time for a stretch! The receiver stands in front of the penetrator, facing away from them, and leans forward into forward fold.
The penetrator stands behind and holds on to their partner's arms for support, or they can put their hands on a wall. This position provides all the benefits of doggy style without the knee pain and physical therapy bills.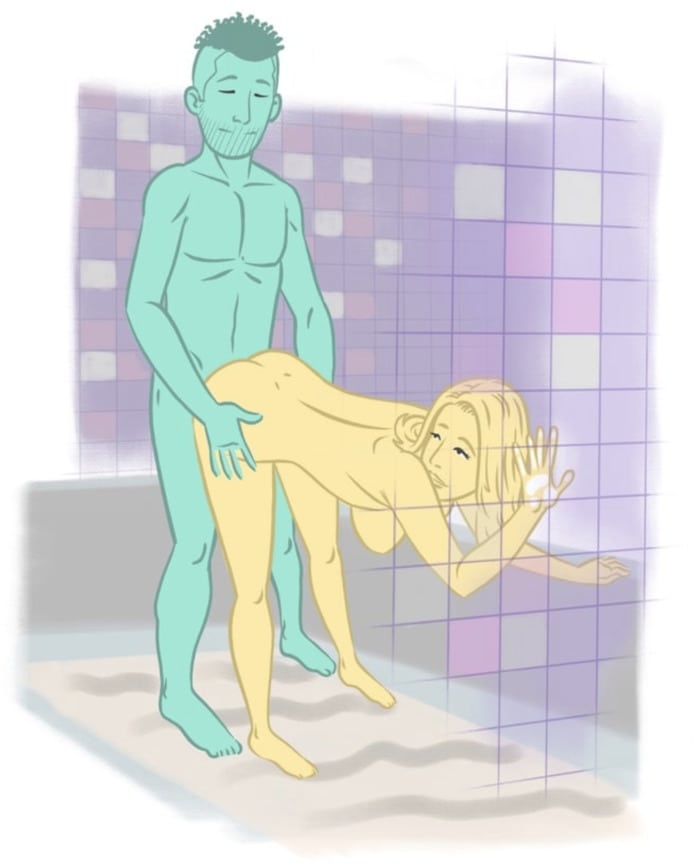 8. Flat Doggy Style
Some days you just need to lay down. So here's how to do the doggy dirty with half the effort. The receiver lays flat, face down with their legs spread. Ideally on a bed, but a grassy knoll works well, too. When nature calls and all.
The penetrator kneels between their legs to enter from behind. Laying down closes up the receiver's body for a tighter time, and they can squeeze their legs together to make it even tighter.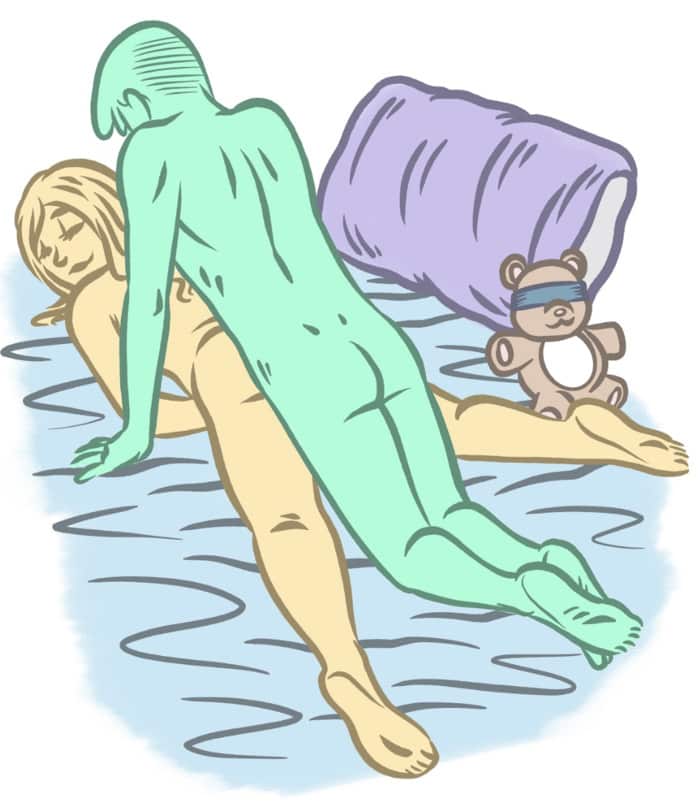 9. Stairway to Heaven
For this one, get to a set of stairs. Or an escalator if it's a super-quicky. What, you don't have that in your house too?
The receiver gets on all fours at the bottom of the stairs, with their knees on the floor and hands on a stair. The penetrator kneels behind them. It gives the doggy style penetration without having to bend all the way over. And walk up all those stairs again.

10. Exercise Ball Doggy Style
The receiver lays forward on an exercise ball, using their hands for support. If the amateur gymnast manages to not flip forward into a front handspring, round off back handspring, and full twisting layout, then the penetrator enters from behind, standing between their legs for stability.
The bounce in the ball makes this position perfect for high speed humping. Finally, a way to use that pandemic purchase.

11. Oral Doggy Style
You know how dogs sniff each other's butts all the time? Turns out, they're onto something.
For doggy style oral, the receiver gets on all fours with their knees slightly spread. The giver gets on all four behind them so their mouth is all up in the business end to perform cunnilingus or analingus. They'll be in the perfect position to lick it all up like a good boy. 10/10.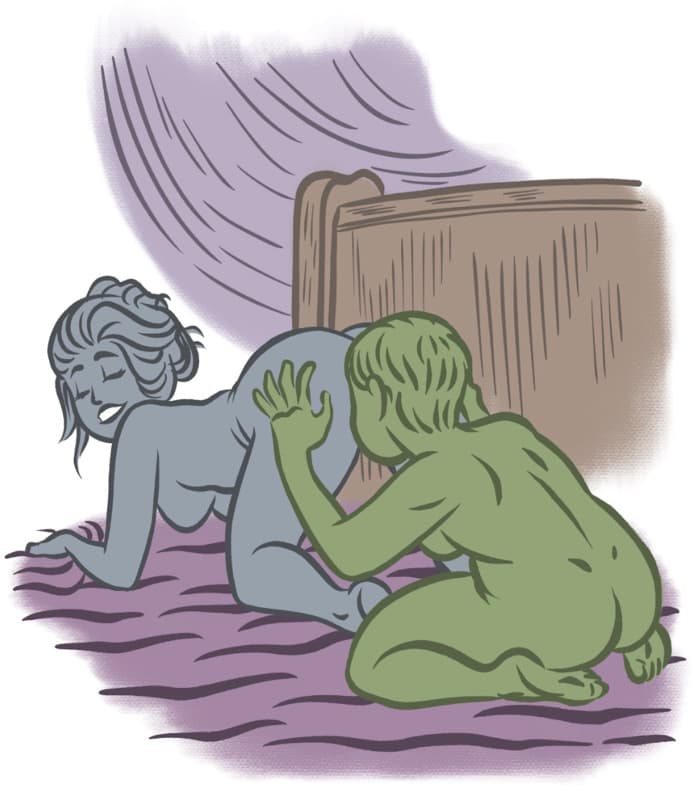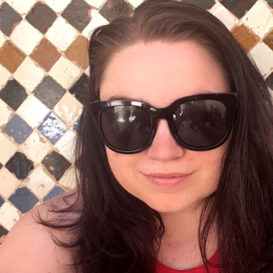 Latest posts by Madison Higgins Hwang
(see all)