Green may not be a standard nail polish color, but it's good to step outside the box every now and then. The cat says you're hogging it, anyway. After all, this is the color of nature, money, St. Patrick's Day, and Baby Yoda. How could you go wrong with some green nails?
We found the best green nail designs featuring glitter, flames, and even key lime pies! With shades of emerald, sage, sea foam, lime, and olive, you're bound to find something you like. Now, give Fluffy his box back.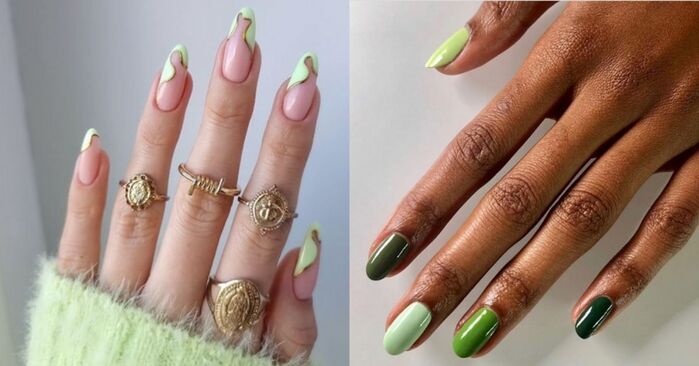 15 Green Nails
1. Glitter Green Nails
We hear this is how you manifest financial success. No, you may not see our bank account.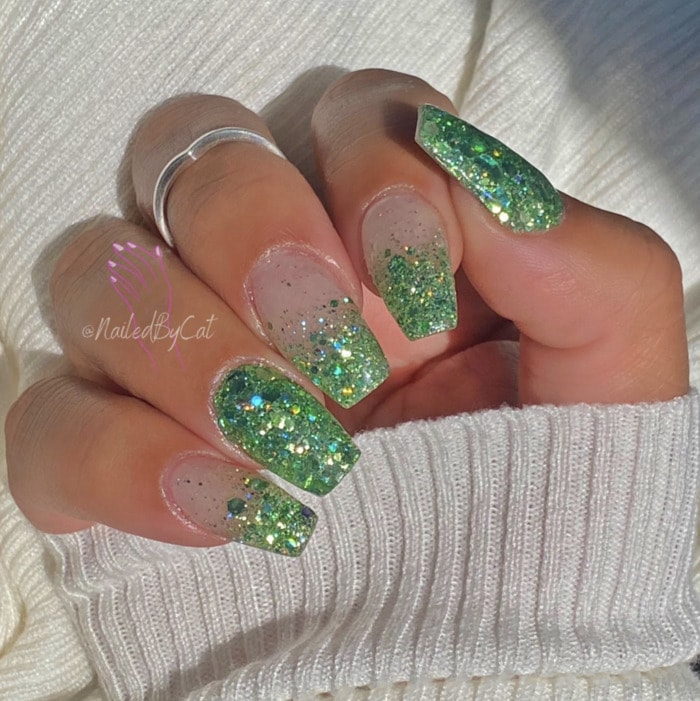 2. Green Nails with Pink Flames
This is exactly what our last campfire looked like. And yes, we did miss that lesson in Girl Scouts.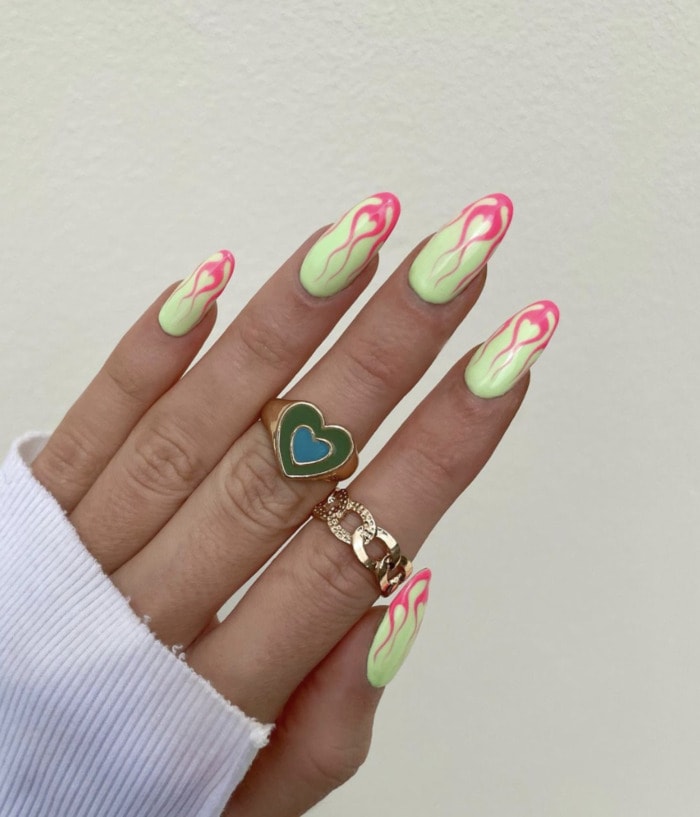 3. Green Ombre Press-On Nails
If you often yell, "What are you doing in my swamp?!" then these press-on nails are perfect for you.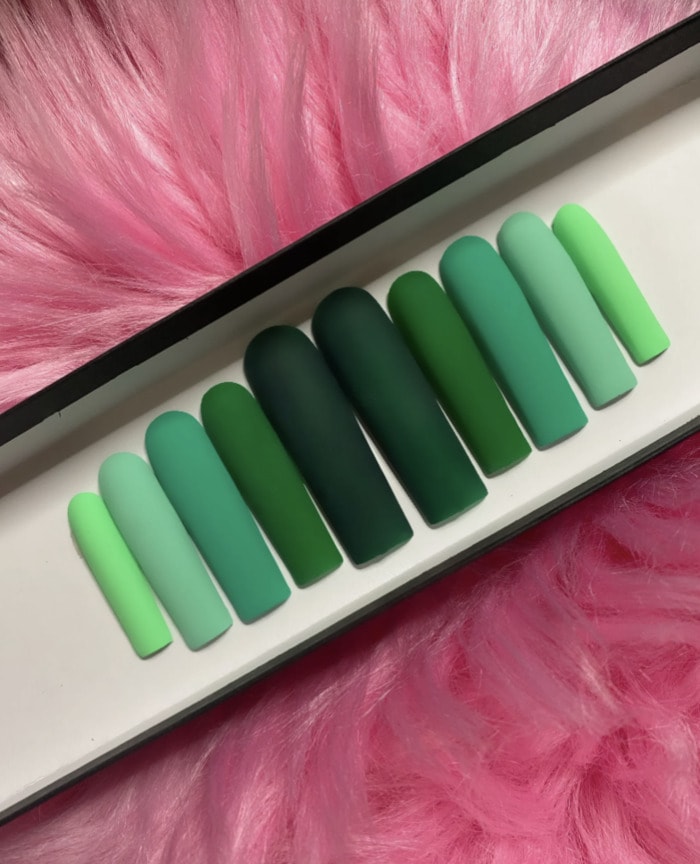 Available on Etsy.
4. Shattered Glass Green Nail Design
It's like stained glass, but with less danger of cutting yourself by accident.
5. Key Lime Pie Nails
We'll make the key lime pie if someone will paint our nails like this. Any takers?
If your last three succulents died, just put the yellow on the thumb instead.
7. Translucent Green Polish
What do you mean you can see right through us?
8. Bold Green Skittles Nail Art
If green is your favorite Skittle flavor, this design is for you. Unless you mean the green apple version. You animal.
9. Green Geometric Nails
Sometimes less is more, but not in this case. Or anytime dessert is involved.
10. Green Ombre French Tips
Green is a color that can increase imagination and inspiration. Unfortunately, the inspiration ran out halfway through this design, which explains our half-painted nails.
11. Mint Green Oval Nails
This look pairs very well with your annual Thin Mints investment. And when you use gel polish, it may last longer, too.
This mysterious green shade is much less suspicious than that one that's been growing in our fridge.
13. Marbled Green French Manicure
No one can say we haven't changed since 2004. Our nails went from having white tips to looking like a psychedelic countertop.
14. Green and Gold Foil Nails
These remind us of the few days after you get paid when you start adding a little bit extra to everything. "Yes, we will have dessert." "Yes, we do want avocado." "Yes, we do want to add a splash of pure gold to our nails."
15. Evergreen Tie-Dye Nails
There you go, dipping your fingers in the paint again. What do you mean you're banned from Home Depot?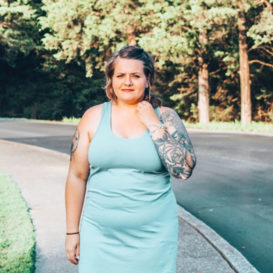 Latest posts by Ashley Hubbard
(see all)